RIVER PHOTO SEQUENCES





I shot many of the photos shown from my 23rd floor apartment on the river. Some turned out quite well while some depended on the window washer's schedule. I have no excuse for the other shots.
​The Author

COAST GUARD PATROL BOAT





The Coast Guard performs an invaluable service to the international community at the border in the lakes and on the rivers rescuing boaters and maintaining safe harbors. This one shown strikes riveting profile as it speeds along the Detroit River.
Belle Isle Park is being re-discovered by residents and suburbanites for water-side recreation.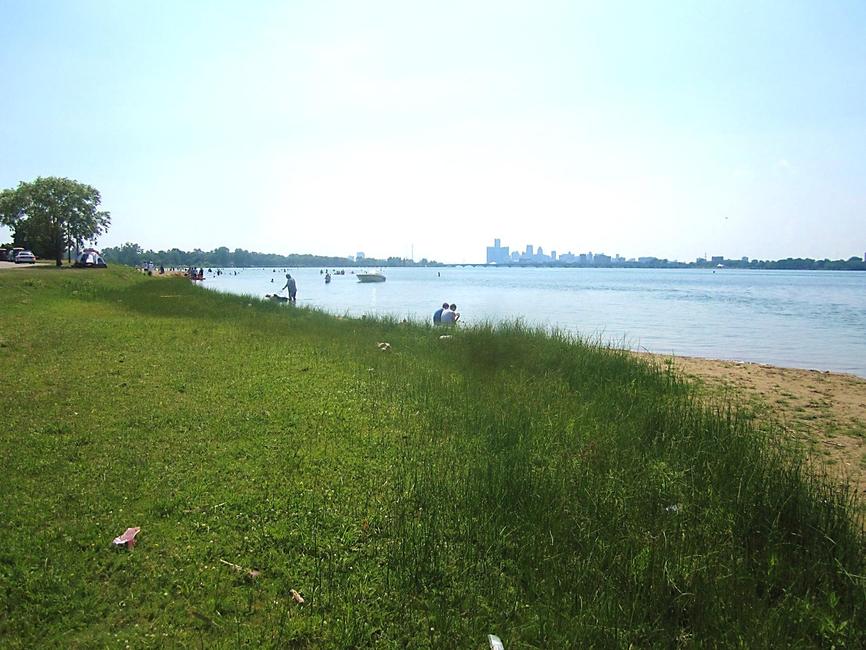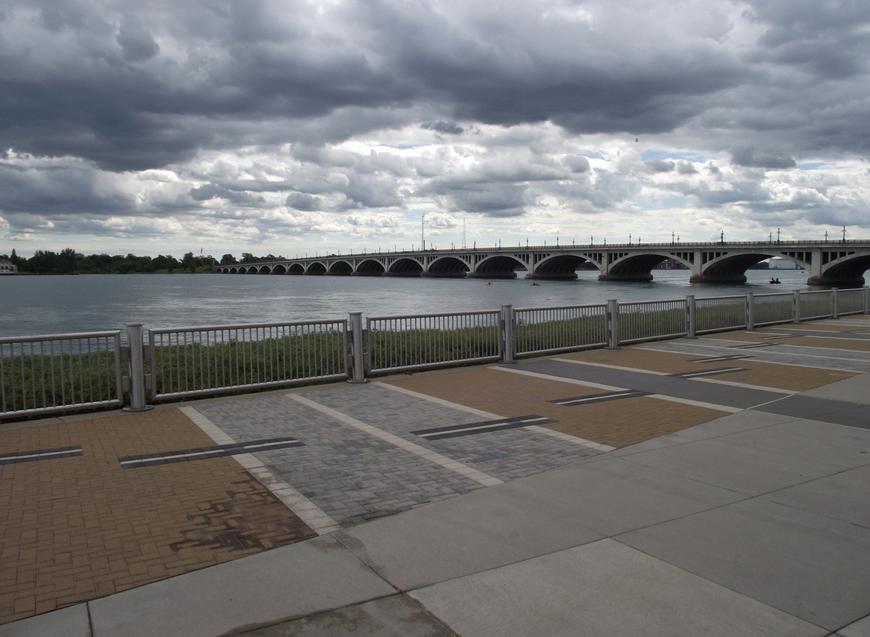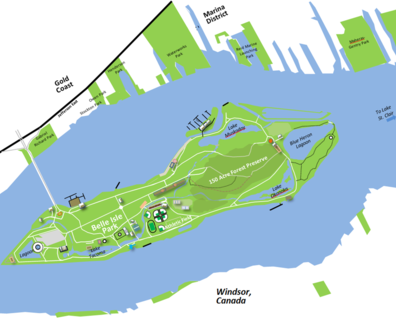 Kayakers and canoeists like to explore Belle Isle's North Channel where there is no freighter traffic. Portions of Belle Isle's own waterways are now accessible from the river.

(The busy parts of the river are not recommended to novices.)


The East RiverWalk Uniroyal site extension can be seen from Belle Isle and the MacArthur Bridge. It will soon connect to Gabriel Richard Park.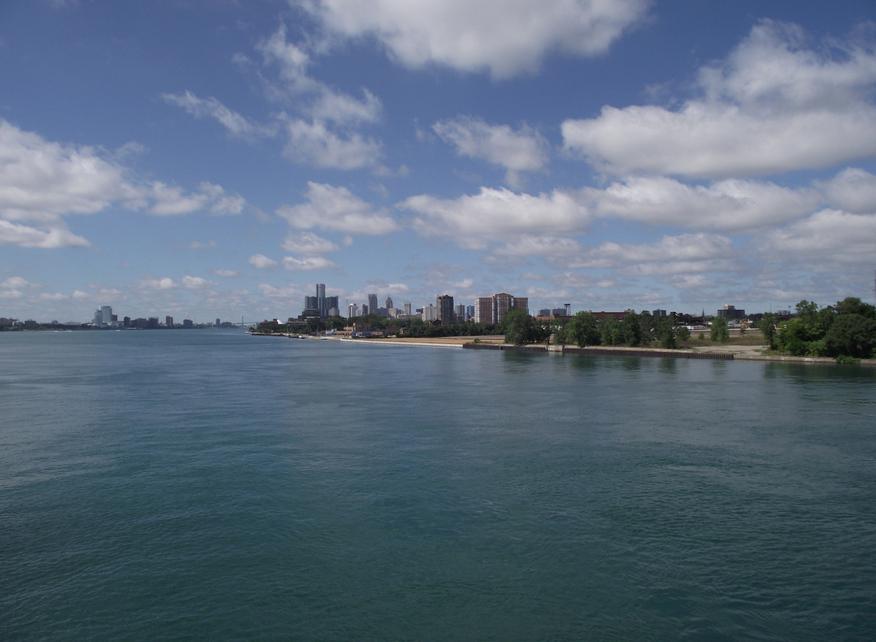 ​
This eastern stretch of the RiverWalk (near the UAW-GM building) is a hidden gem often missed by strollers.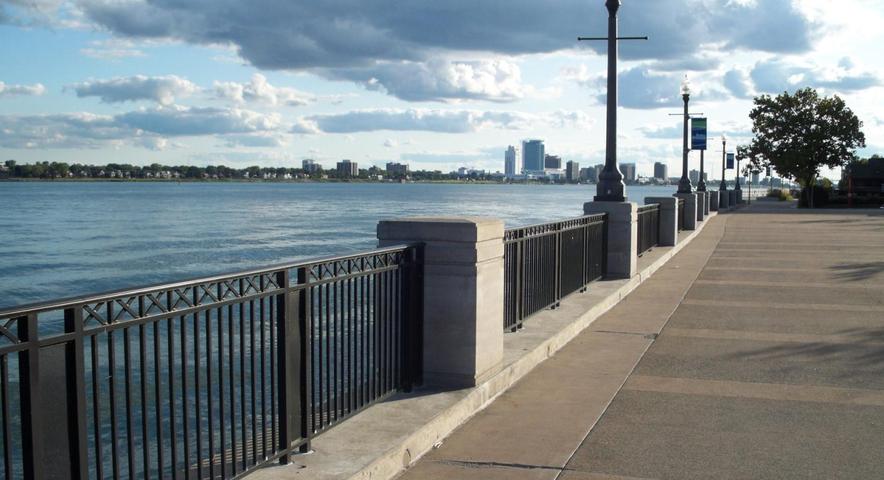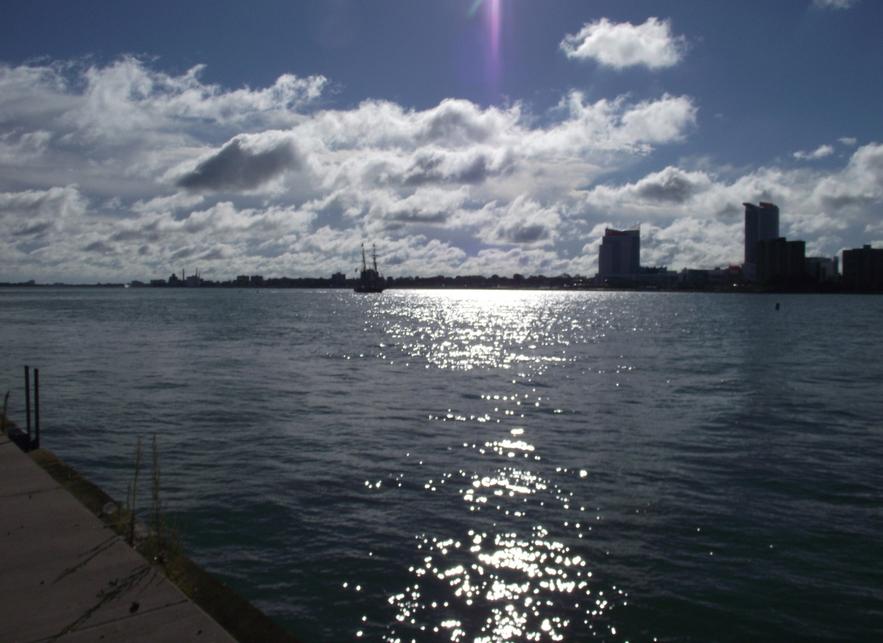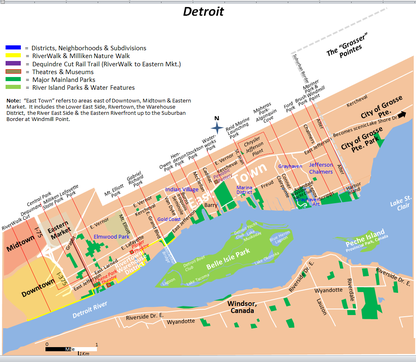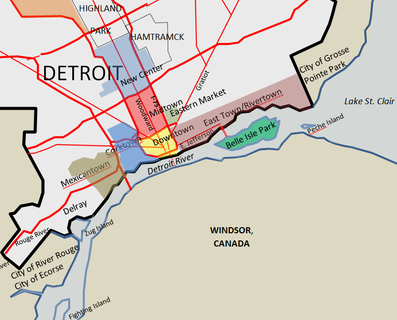 ​The Port Detroit, Detroit/Wayne County Port Authority Terminal

Red Bull Air Races: The Red Bull Air Races turn the river into an air acrobatics display. This spectacular may return in 2016 or 2017 after a short absence. Refer to Sports Page 4.
Red Bull Air Race Course on Detroit River (Windsor in Background)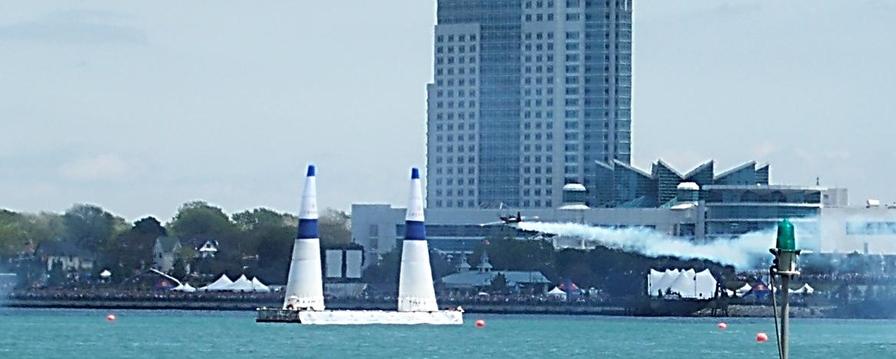 Hydroplane Race Catamaran Boats: Each year the world's most prestigious and historic hydroplane race occurs between Detroit's Gold Coast and Belle Isle Park. This is the Gar Wood trophy race. Refer to Sports Page 4.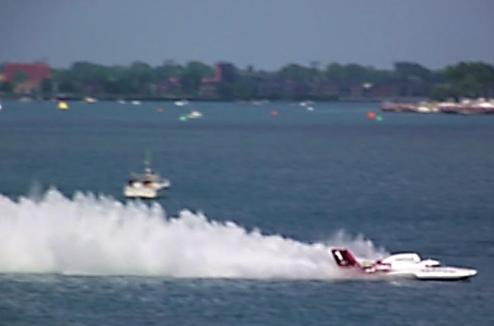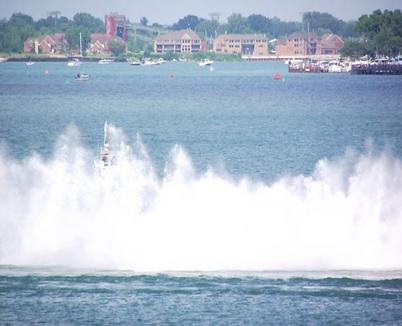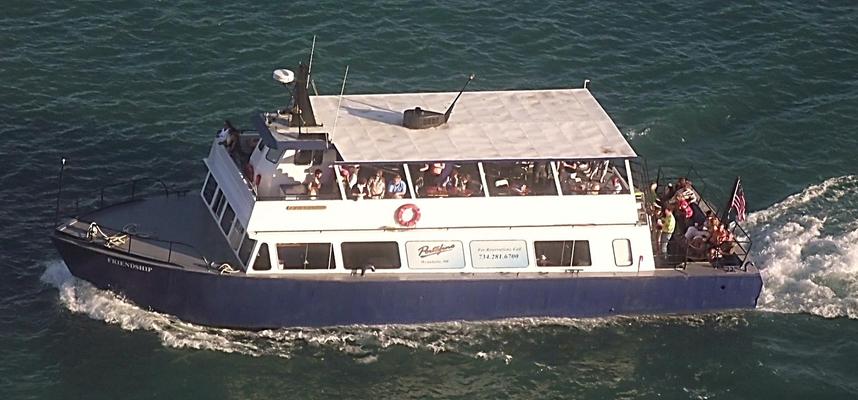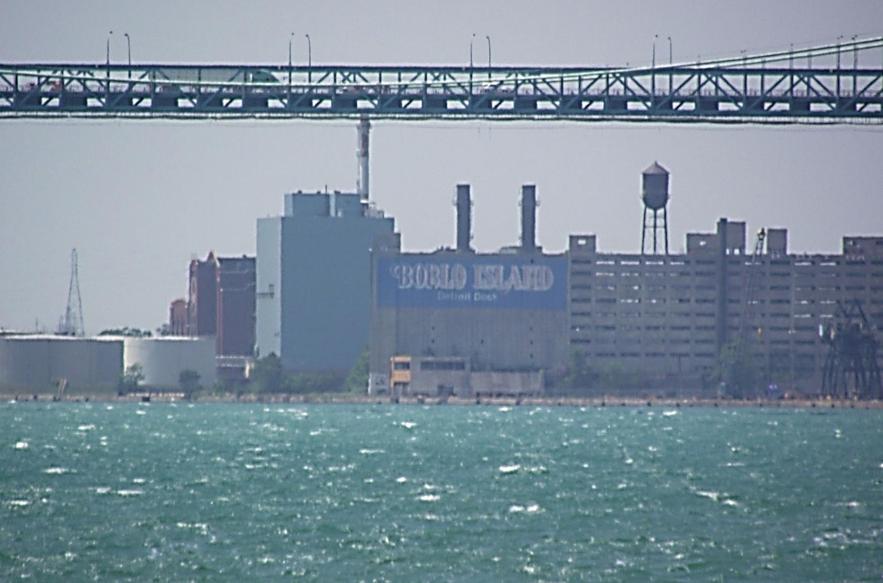 The Diamond Jack is the smallest boat in the Diamond Jack fleet and has two decks. It docks in the city of Wyandotte, downriver from Detroit. (See map above.)

Wyandotte-Detroit Tour -- This is a tour starting from Bishop Park in the city of Wyandotte, sailing to an area just past the Ambassador Bridge in Detroit in view of the Detroit skyline and back along the Canadian shore.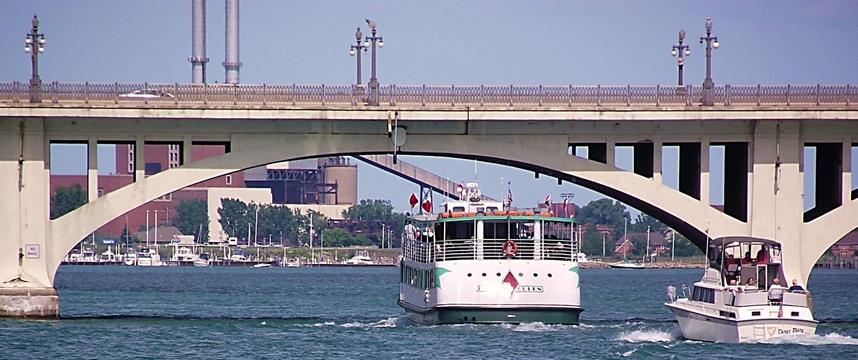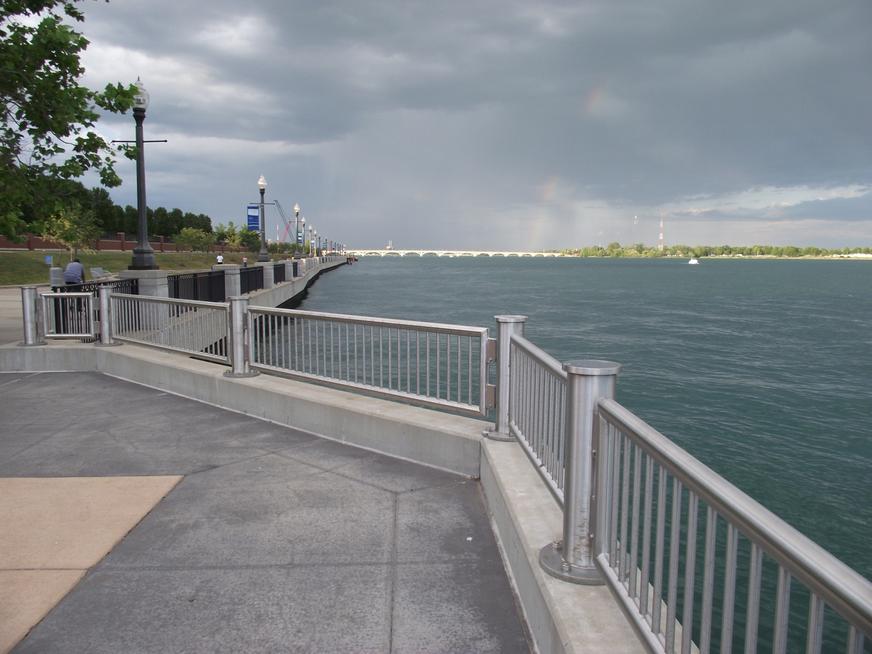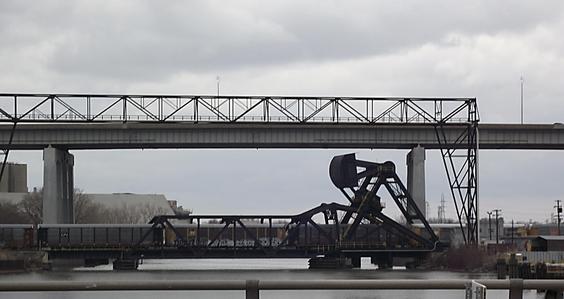 New Port Detroit Wharf and Passenger Terminal Facility
Wind Dancer "Gazelle" Schooner Cruise Charters (239-940-0651

www.winddancercharters

.com
at
extrade.net
).

The Wind Dancer offers windjammer cruises of the Great Lakes that pass through the area but don't currently stop in Detroit. It operates out of Grand Rapids, Michigan and Ft. Meyers, Florida depending on the season.
​
This riverboat is one of the newest to join excursions on the Detroit River. The Macassa Bay offers a variety of cruises for dinner and dancing, with narrated tours that can travel the entire 32 mile length of the Detroit River -- from Lake Saint Clair to Lake Erie.

The Murder Mystery cruise, a Mother's Day cruise and a Cruising with Elvis cruise are popular. The Macassa travels from a point near the Livingston Light in Lake Saint Clair/Belle Isle, and along both coastlines down to Lake Erie.

It has two decks.

Departures: The Macassa Bay picks up groups of 25 or more at the foot of Windsor's Riverfront Festival Plaza Dock. It travels in the Detroit River for various tours between the Ambassador Bridge and Peche Island (east of Belle Isle), and along the American shore for part of the voyage depending on your tour. (Do not appear at the listed docking area until you have consulted the company web site for actual times and locations. Schedules and destinations may have changed since this was written.)


MV Senator (no longer active)

Aurora Borealis (status unknown)
Wind Dancer Schooner Cruise
​​
This vessel introduces K-12 students to marine and fresh water ecology. It's docked on the Detroit River for a limited time during the warmer months and departs from the Port Detroit dock facility. It's also available to adults for reserved tours.

This boat appeared in Detroit and other locations for:


"Science Under Sail": April 22 through 27 (2012, Detroit).

"Detroit River Days": June 22 through 24 (2012, Detroit).


Charter Tours




Group Tours


Windjammer and Windward Bound overnight voyages.










Canadian Side...
√Rec
Macassa Bay
(519-258-0911,
WWW.WindsorRiverCruises.com
)
The Infinity is 117 feet long. It can entertain 145 people on the 1st deck with a spacious interior, including gourmet galley. It has an extended bow, as well as an Admiral Salon with bamboo floors. There are 2 decks with an enclosed fore deck and open area at the rear. The vessel also features sun decks, lounges, and a full-service bar. The deck exteriors have a sleek, aerodynamic shape enclosed in dark glass.
The Infinity and Ovation provide chartered cruises of the Detroit River on modern, sleek luxury yachts, offering fine cuisine and live music entertainment.

Based in Saint Clair Shores, they stop at points along the Detroit River, with visits along the RiverWalk and to downtown Detroit. Locations have included the Jefferson Beach Marina entrance by 24400 E. Jefferson, St. Clair Shores; Rivard Plaza by 1340 Atwater (RiverWalk); the GM Wintergarden Dock at Renaissance Center (RiverWalk), downtown Detroit; and the Port of Detroit Wharf (RiverWalk). Charters ordinarily originate in St. Clair Shores.
Standard and Extended Tours are now available. (Note: Some of the above dock locations may have changed. Please refer to the official company website for current schedule and details before appearing at any listed departure point.)

Departures: Cruises have begun at Jefferson Beach Marina with stops in downtown Detroit at the above docking areas depending on the charter. But check to be sure.
​
Some charters benefit from great music entertainment.

The Detroit Princess also starred in its own episode on the TV network police show, Detroit 1-8-7, featuring a fictional murder scene during a Polish wedding in 2010.

√Rec Infinity and Ovation (586-778-7030 www.infinityandovation.com/) -- ​
Oliver Hazard Perry's U.S. Brig, Niagara Revisits Detroit
Detroit Princess Riverboat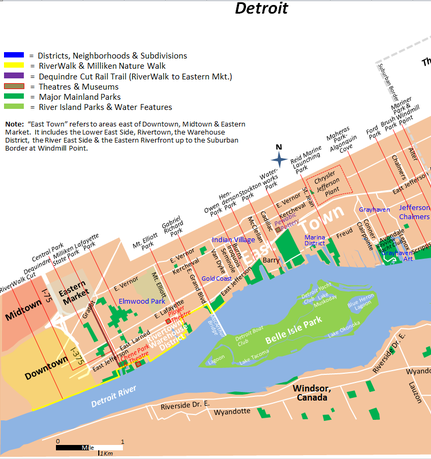 Tour Boat & Cabin Cruiser passing under MacArthur Bridge (Belle Isle Area)
One of Diamond Jack Tour Routes (through MacArthur Bridge -- background)
These boats offer many tours of the river or Lake St. Clair or dock in Detroit. One ventures as far south as the edge of Lake Erie.

Most of these vessels do not travel overnight or beyond the Detroit River and Lake Saint Clair for prolonged tours. A few perform this service for charters, however. Check with their websites for special offers.



The following are simple overviews of tours offered by local tour boats. They do not describe schedules, prices or current promotional offers. Please consult the tour boat websites for detailed information.



U.S. Side...

√Rec

Diamond Jack River Tours

(includes the Diamond Belle, Diamond Queen and Diamond Jack river boats) (313-843-9376, ext. 100

www.­diamondjack.­com/­publictours.­html) –

Diamond Jack River Tours offers narrated 2-hour tours along the Detroit River.


Departures: The standard, unreserved tour departs from Rivard Plaza on the RiverWalk, and travels past the Ambassador Bridge, giving close inspection to the Canadian shore. Reservations are required for booked tours for Seniors, Schools and exclusive Group Charters. Private Lunch cruises and Dinner cruises, offered May through October, also require reservations (at the time of this writing).

There are package rates often available with advance ticket sales.

Private Charter Events have included:


School and Church Outings

Wedding, Birthday & Anniversary Celebrations


Family Reunions


Fund Raising


Dinner Dances


Proms


Corporate Dinners


Medical Seminars


Product Demonstrations


Fraternal Orders, Seniors & Clubs


Motor Coach Tours


Convention Groups


Special Annual Excursion Cruises


(Refer to the official company website for current schedule and details before appearing for a docked vessel.)
Veteran of the War of 1812, Niagara makes graceful passage through the great strait of Detroit, 199 years later. She was victor in Perry's battle of Lake Erie, 1813. She reclaimed the title for the war's bicentennial during the September 5-10, 2012 celebration Downtown.
Friendship Riverboat (Portofino)
Diamond Jack's Riverboats Touring Canadian Side of Detroit River in Tandem
How to use this Page:

This page describes tours and recreation offered by the Detroit River, Lake Saint Clair and related areas. It reviews the role the nearby waterways play in the life of Detroiters and visitors to the city. Both riverboats and cruise ships are featured among the many vessels that travel the critical strait. Please refer to the related maps when examining coastal areas. (This is a companion page to Page 14, Maritimes I a list of most of the 139 freighters that pass Motown to reach general ports of call throughout the Great Lakes. ENJOY THE MOTOR CITY AND HAVE A PLEASANT STAY!)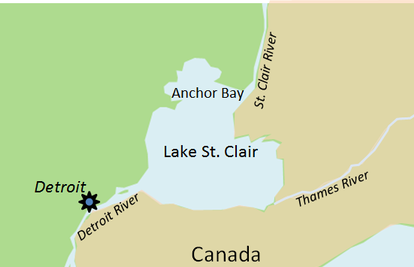 LAKE SAINT CLAIR





Lake st. Clair (shown above and below) is 430 sq. miles. While not a Great Lake, it is part of the Great Lakes fresh water system. Surprisingly it varies from as little as 10 feet deep for a large percentage of its area to no more than a 27 feet. Channels had to be dredged for freighter traffic. This lake offers major recreation for fishing and pleasure boats. The city of St. Clair Shores has one of the highest boating registration rates of anywhere in the U.S.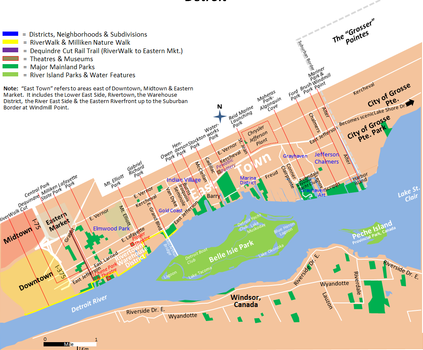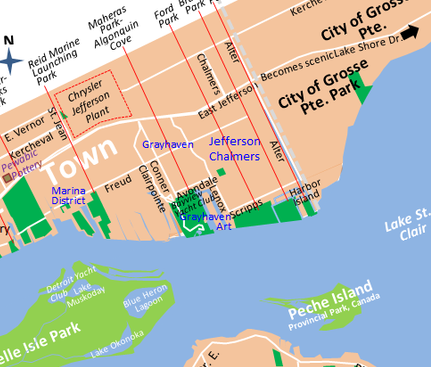 ​
A group of crisscrossing canals outlines the Harbor Island neighborhood nearby. The canal level dropped in 2012 due to an excessively dry spring and summer. Water levels have climbed back quickly after the heavy snowfalls of 2013 and frequent rain in 2014 and 2015.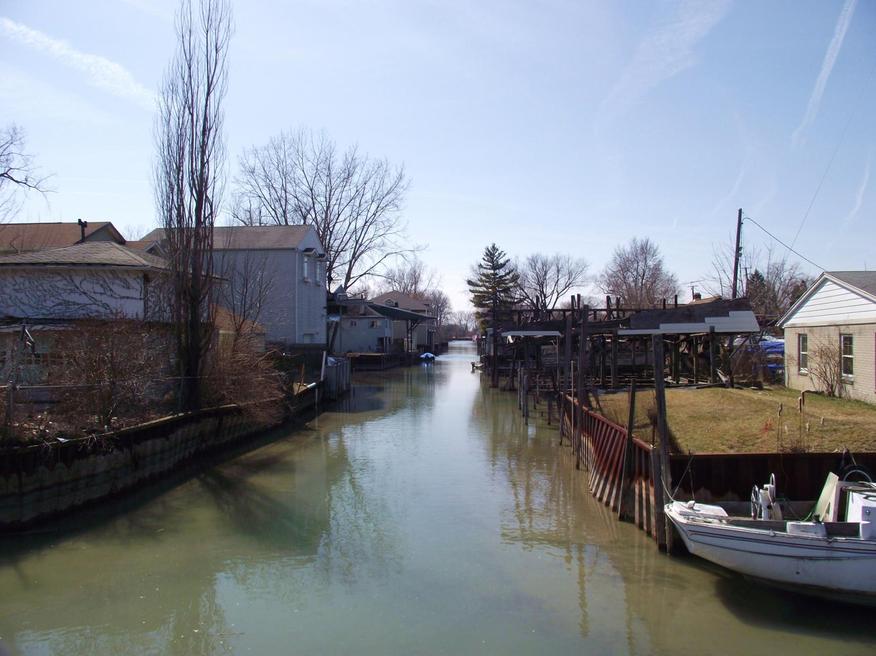 A horizon line is all that meets the eye from Lake St. Clair.
View East toward Lake St. Clair from Detroit's Windmill Pointe
Other Boating Options on the River
Macassa Bay Riverboat touring Detroit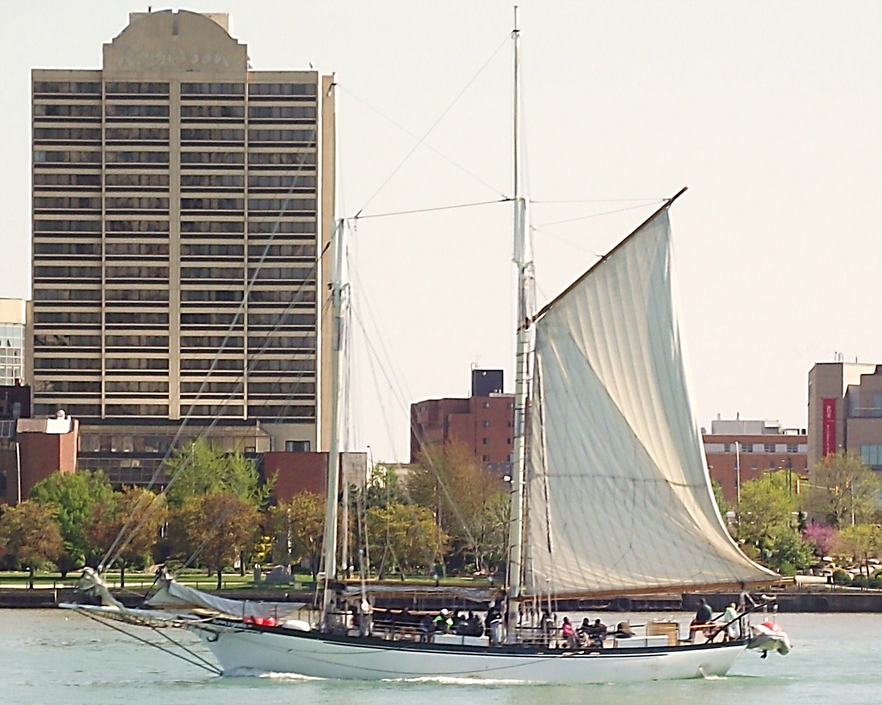 The Ovation is 138 feet long. It can entertain 300 people in the spacious interior on the 1st deck, which includes a full-length dining salon, contained within a spacious frame of clear-span design. The 2nd deck offers a large area with full service bar, cocktail lounge, bridal/executive suite and covered aft deck. The 3rd deck has an open air sun area, a pilothouse, and another full service bar. The deck exteriors have a sleek, aerodynamic shape enclosed in dark glass.

Charters have offered:


Weddings on the River,

Corporate Events,


Student Events,


Birthdays,


Church Groups,


Engagement Parties,


Special Charters,


Bar-, Bat-Mitzvahs and


Fundraisers.


You can obtain Season Tickets and Group Charters. Gift certificates are available. Several summer theme cruises have been offered through events available by ticket. Refer to the official company website listed above for current details before appearing for a cruise.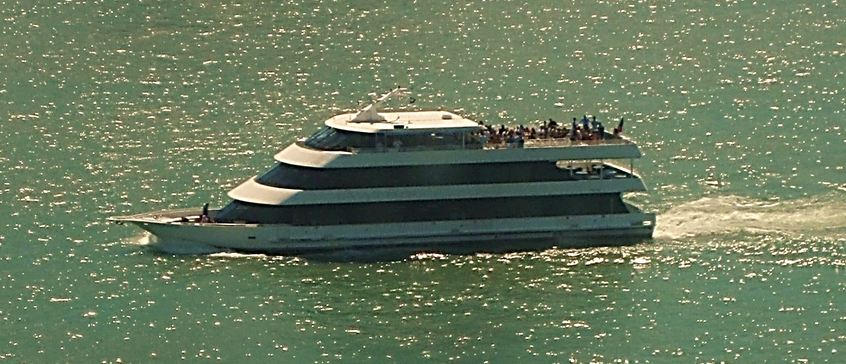 ​
A $21.5 million dock facility with cruise ship wharf and passenger terminal was built on the RiverWalk in 2011. A Customs office with a view of the river is on the second floor. Funding from the Federal Department of Transportation helped designate this location the new capital of Great Lakes cruises a few years ago. Since then numerous cruise ship purveyors have shown new interest in the Great Lakes with stops in Detroit and Windsor. In addition, water taxi service ferries passengers between the RiverWalk and Belle Isle from areas near this location subject to demand.

Unlike riverboats, the cruise ships visiting Detroit have cabin berths with amenities for extended trips. Several cruises have been proposed over the last decade, which means more vessels will sail the inland seas from Motown.

Detroit was an important stop for cruise ships in the 19th century when the first steam vessels sailed these waters. It was the only sure way to get to lake ports before dependable roads were built. Detroit's cruise heyday was between 1894 and the 1930's when the passenger Queens of Great Lakes were a popular vacation and mode of travel. Mackinac Island remains one of the great attractions of both eras. Film fans will remember Somewhere in Time, which captured the grandeur of Mackinac Island.

The last major visit to Detroit by cruise ships was made by the Detroit and Cleveland Navigation Company in the 1950's. Smaller vessels continued service through the late 60's. Cruise ships return to the city on the strait with a great sense of pride and history. The first to restore cruises to the area was the Grande Mariner. Former U.S. Transportation Secretary, Ray Lahood presided over its debut.
MacArthur Bridge 19 Archways, Belle Isle, North Channel
​
The MacArthur Bridge links Belle Isle to Detroit a few miles east of the Ambassador with its own dramatic lighting. Here the river widens to 2 miles before entering Lake St. Clair a bit east of Belle Isle Park. Ships sail through the south channel and pleasure craft pass north through the MacArthur Bridge. Cruise ships and freighters bound for Lake Huron head north through the 430-square miles of Lake St. Clair before reaching the St. Clair River and the vast inland seas of the Great Lakes. For those living in Detroit, Lake St. Clair offers quick access and great fishing to charter boats and anglers.

Kayak & Sailboat Tours

Seahawk Sail: Lake St. Clair Sailing Tours. (www.Sailtime.com)

River & Lake Charter Fishing Boats.

St. Clair Charters: Lake St. Clair fishing charters. (www.captainfranksfishingcharters.com.) "The fee covers bait, tackle, fishing stories and Lake St. Clair charters…" (Captain Frank).

Curtis Custom Charters: Lake St. Clair charters. (Curtiscustomcharters.com.) Offers a variety of fishing. "We don't fish for musky but we catch a lot of them."

​River Powerboat Races

Ambassador Bridge, 1929: This is a privately owned suspension bridge built at a narrowing in the Detroit River at Mexicantown. It makes a strong impact on the horizon as the River Gateway. Sparkling nighttime cable lights draw the tour boa
ts and all ships on the river pass through this bridge before turning south to Lake Erie 26 miles downriver.


Built in the first year of the Great Depression, the Ambassador is America's busiest international crossing. Since 1929 traffic between both countries has increased so dramatically a much larger bridge will be built about a mile west. It will supplement traffic at this bridge and three tunnels under the river. A new rail tunnel will be built in addition to the new bridge.
(The Ambassador owners may also build a new span immediately adjacent to the existing span.)

Cruise Ship Docked on Canadian Side (Detroit River)
The Clinton (passing author's apartment )
J.W. Westcott II River Delivery Boat
Port Detroit Wharf Night View, left and adjoining RiverWalk, right
Occasional Onboard Music Entertainment
Appledore IV Schooner Passing Windsor
Detroit River and Islands
​
Detroit Princess offers both regularly scheduled cruises and private cruises on the Detroit River, sometimes into Lake Saint Clair.

Departures: The Detroit Princess docks at Hart Plaza throughout the year. Package rates are available, as well as private parties and the ever-popular Birthday Cruises. (Refer to the official company website for current schedule and details before appearing for a tour.)
​​
Portofino Tours offers the Friendship riverboat a 120 passenger vessel featuring narrated tours along the Detroit River.

Cruises Offered:


Moonlight Cruise

Private Cruise


Senior Cruise


Wine Cruise


Couples Cruise


Graduation Cruise


Memorial Cruise


Kids' Historical Cruise


Special Event Cruises


Theme Cruises


Departures: The standard, reserved tour departs from 3455 Biddle Avenue in Wyandotte, and travels past the Ambassador Bridge, giving close inspection to the American and Canadian shores and sailing within view of the downtown Detroit skyline. Reservations are required for booked tours. (Refer to the official company website for current schedule and details before appearing for a tour.)
Old Boblo Boat Dock Sign (original passenger pickup location in Detroit)
​​​
Wyandotte-Boblo Tour -- This tour leaves Bishop Park in the city of Wyandotte and travels along the coast of the same

island visited by the original Boblo steamers, the Columbia and St. Claire. It was the sentimental favorite for thousands of Detroiters who stopped at Boblo Island (Detroit's version of Coney Island in Canada) for amusement rides, swimming and

other distractions for nearly a century until closing in 1993. The Diamond Jack tour passes old mansions on the island and the lighthouse at the much larger island of Grosse Ile. (The Diamond Jack does not stop at Boblo, which is only accessed by its



own resident ferry service. The island has become a private subdivision.)

NEWS FLASH! St. Claire and Columbia Boblo Steamers

The authentic, original -- one and only --St. Claire Boblo Steamer was undergoing restoration at the US Steel docks in downriver Ecorse, Michigan. It was moved in front of the Conner Creek Power Plant in Detroit (shown at right) and later to a new location.

The St. Claire's river mate, the Columbia is being restored in New York City for duty on the Hudson as a working museum.
​
​√Rec Portofino Tours (734-281-6700 Portofinoontheriver.com) --

Diamond Jack "Mini" Riverboat
​​​​​​​
DETROIT
ENTOURTAINMENT

.

COM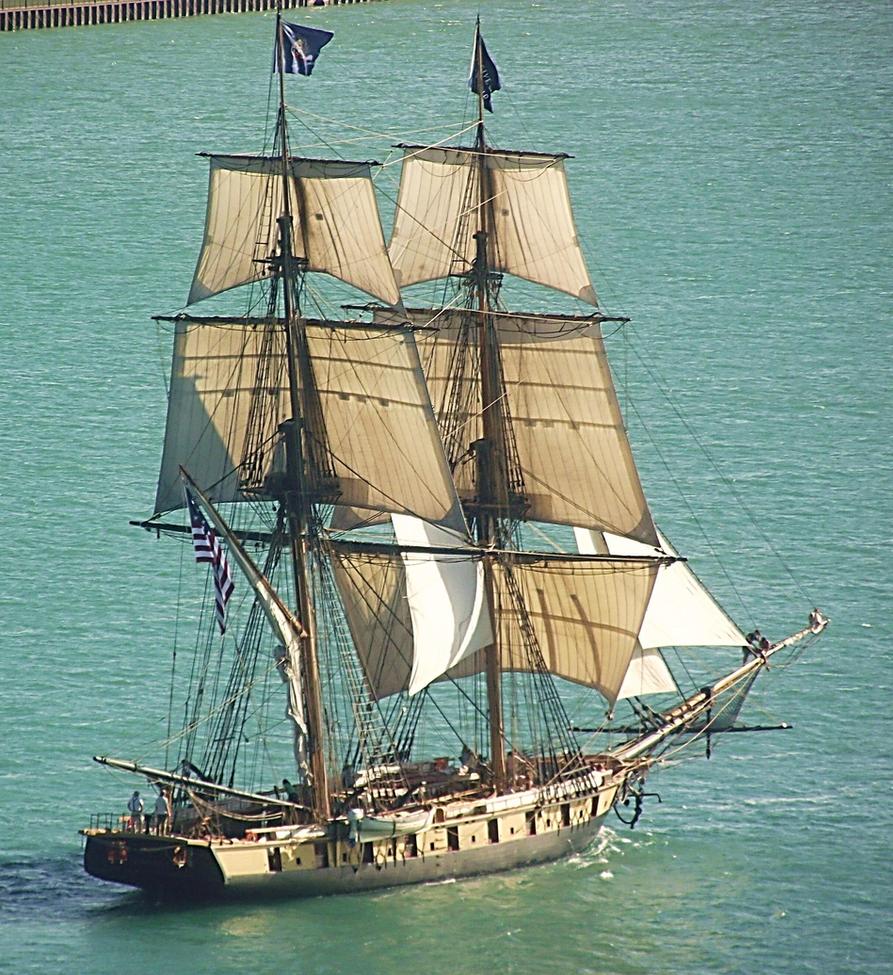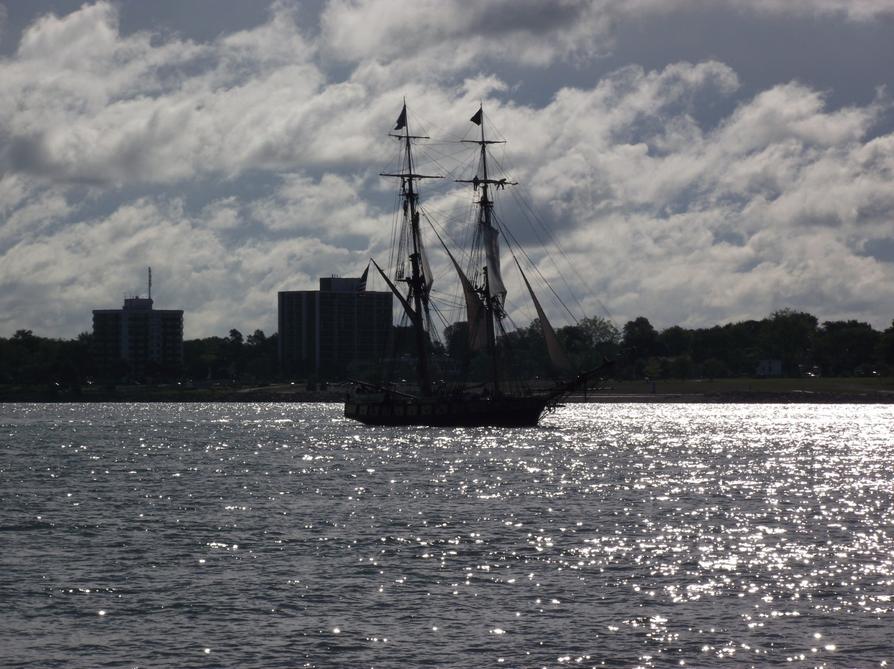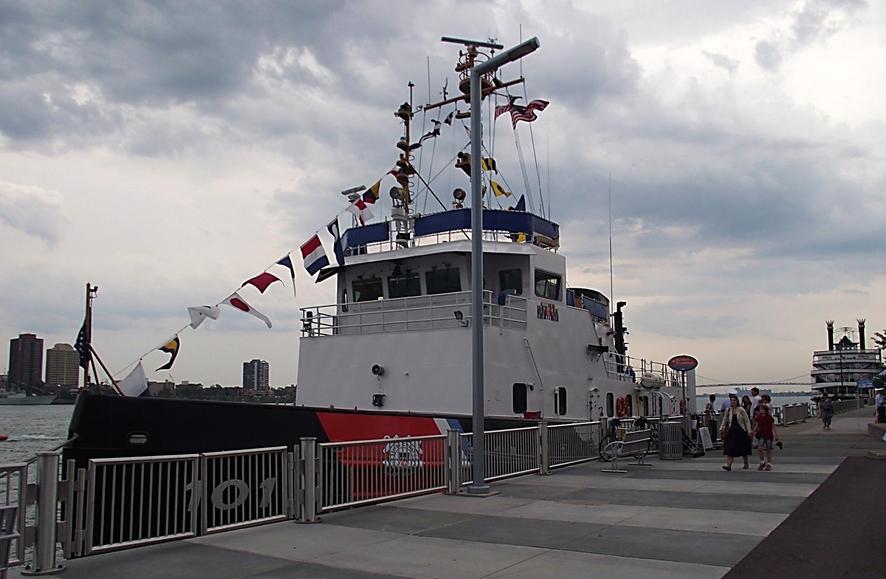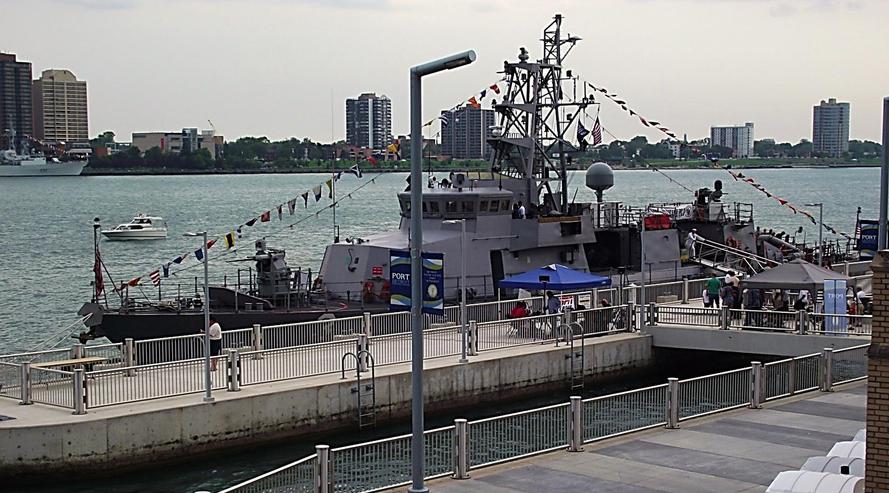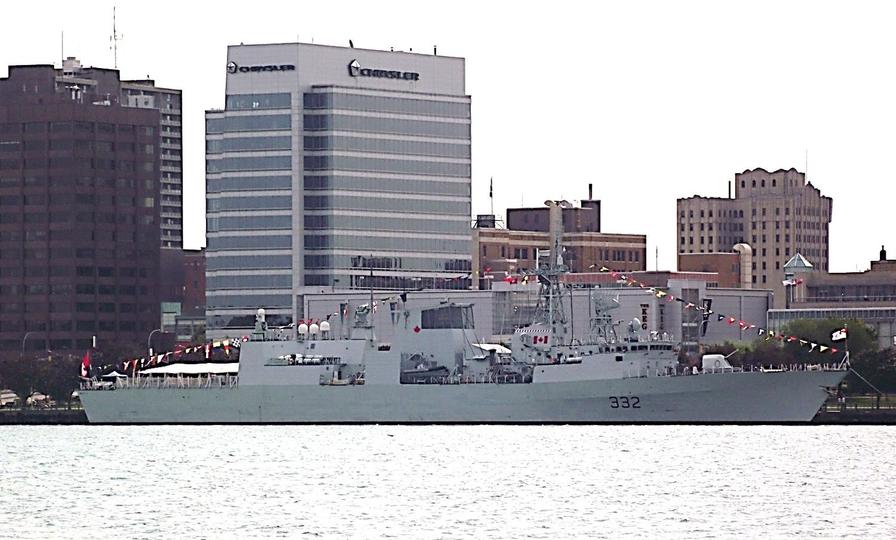 ​​​​​
Three barges add a big bang to annual International Freedom Festival celebrations on the river in June. Windsor and Detroit share this spectacular. A single barge lofts pyrotechnics high into the sky for the Detroit International Jazz Festival in early September. All barges assemble between the Ren Cen and Hart Plaza on the river.

In addition, various tall ship gatherings have been held at ports throughout the Great Lakes. The 2001 Detroit Tri-centennial attracted a large number on the riverfront. Another brought Navy ships and an old brig to Detroit during the War of 1812 Anniversary. Other vessels are make their way up the famous strait for several coastal city celebrations.

1812 Bicentennial Celebration

The War of 1812 Bicentennial began on September 5th, 2012 near the Port of Detroit dock.

Ironically, the same bicentennial was occurring immediately across the river at the Windsor dock where a Canadian Navy frigate had just arrived.

International Freedom Festival, Target Fireworks Barge on River

​​​​​
The river is shared by pleasure craft of all kinds including jet skis, speed boats, sailing yachts, tiny sail boats, bass boats, canoes, kayaks, cabin cruisers and immense, private luxury yachts. Problems develop when giant freighters pass through flotillas of sail boats that have no dependable power option to safely escape. The scene above was one of many close calls. Accidents have claimed many lives on this part of the river. All ships are required to give three warning blasts when passing: one long and two short. Visitors Downtown are sometimes startled to hear them.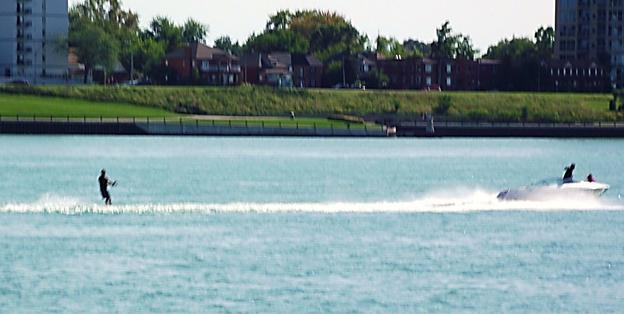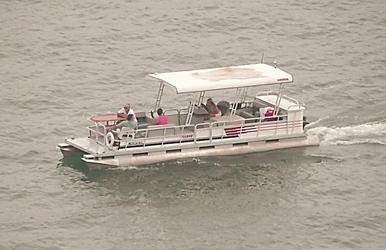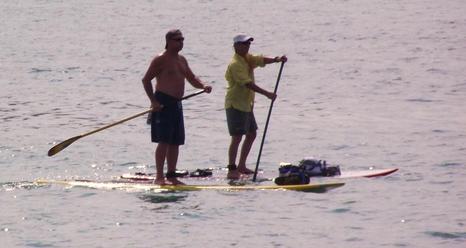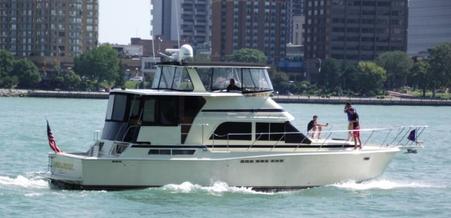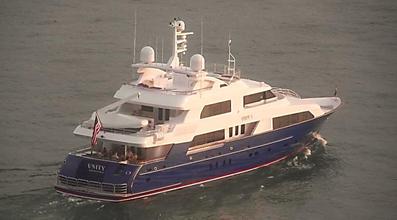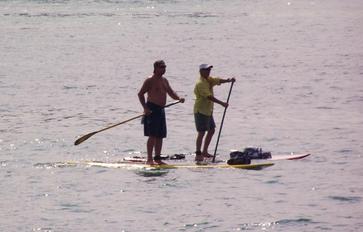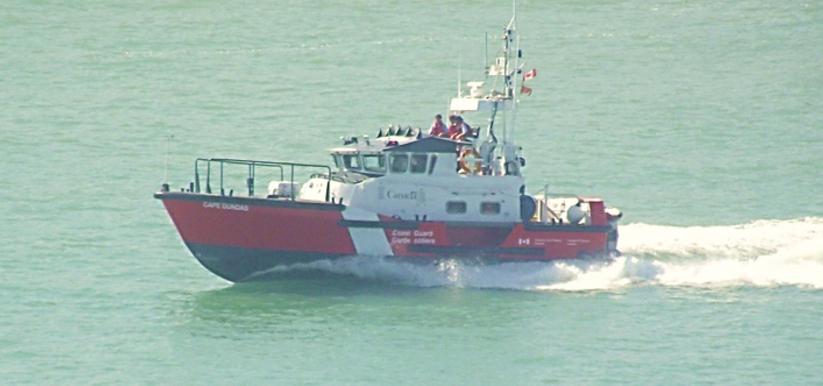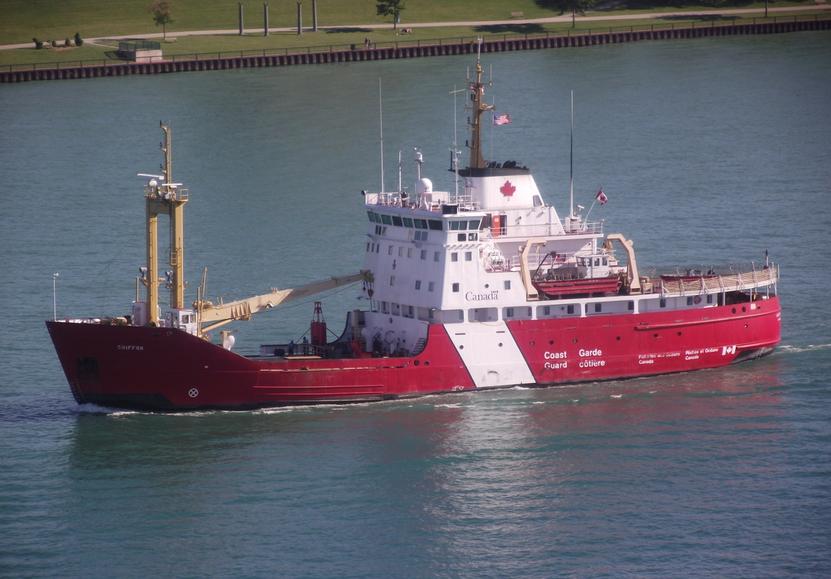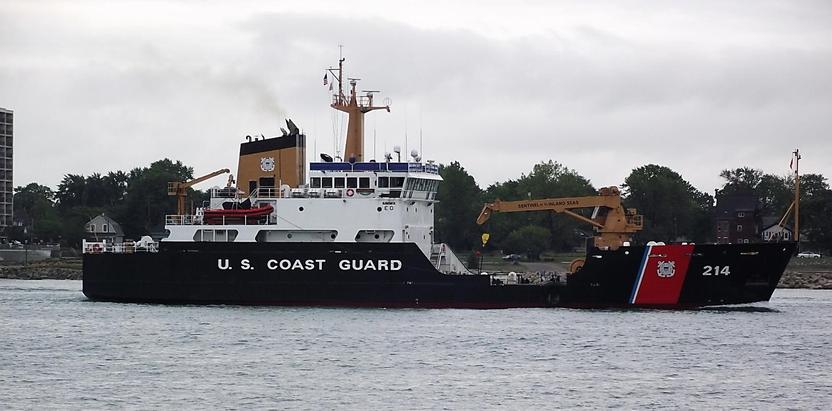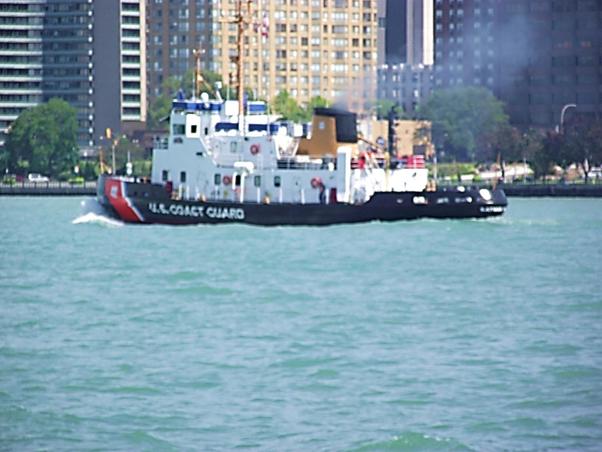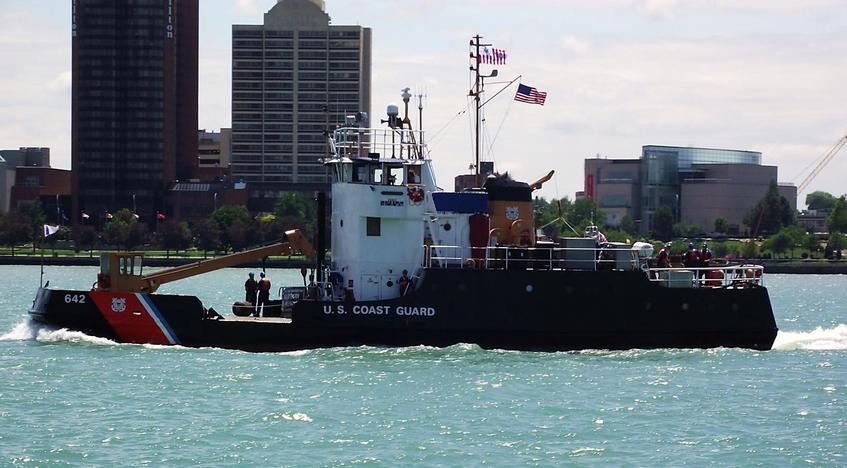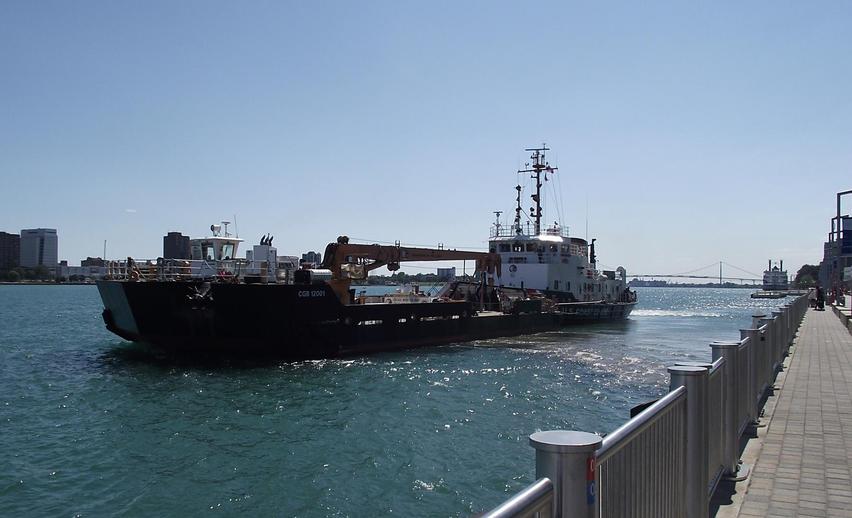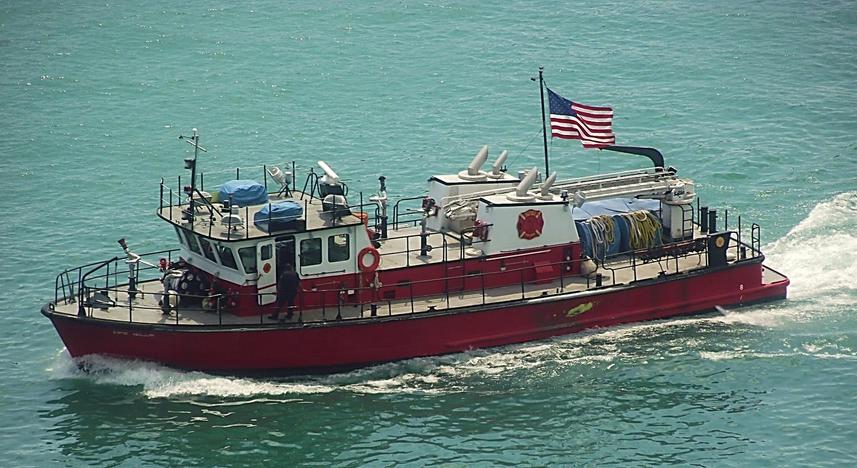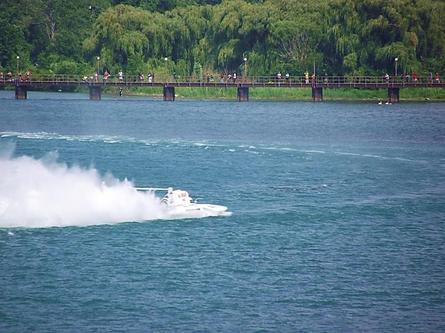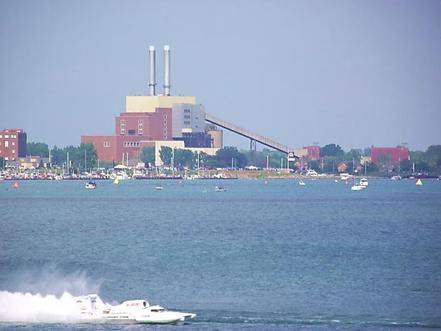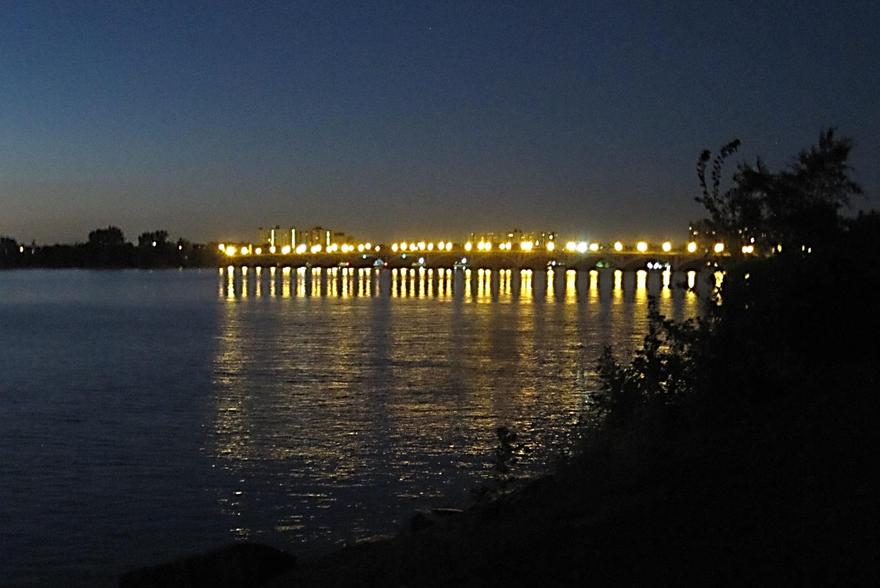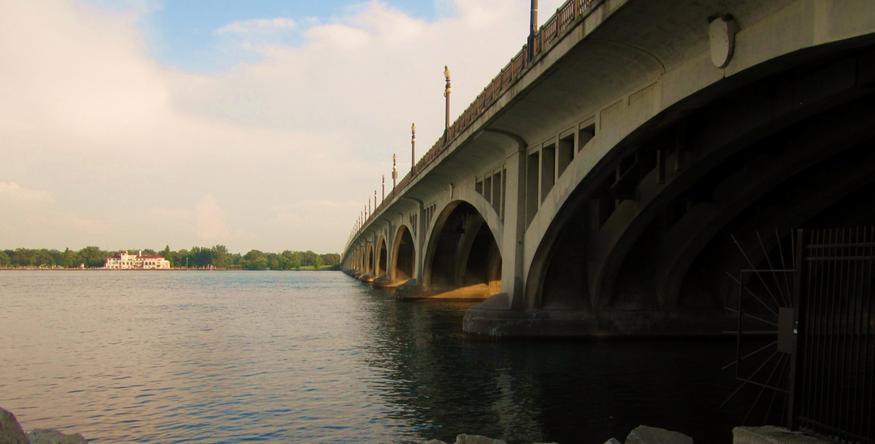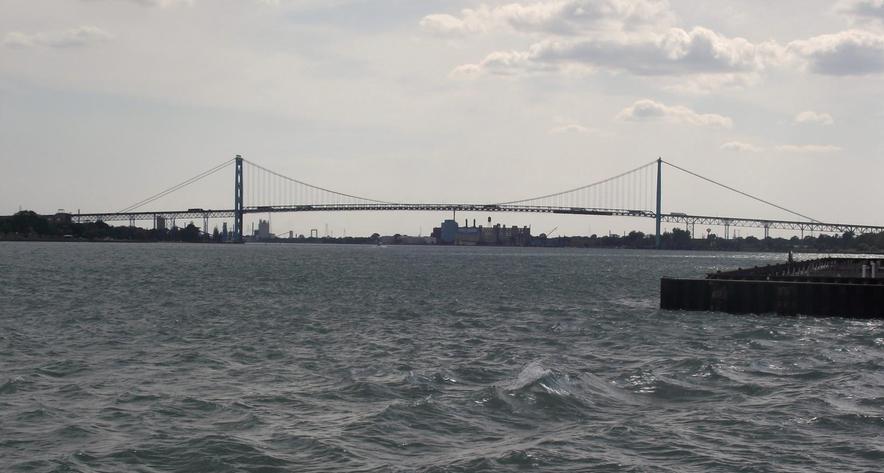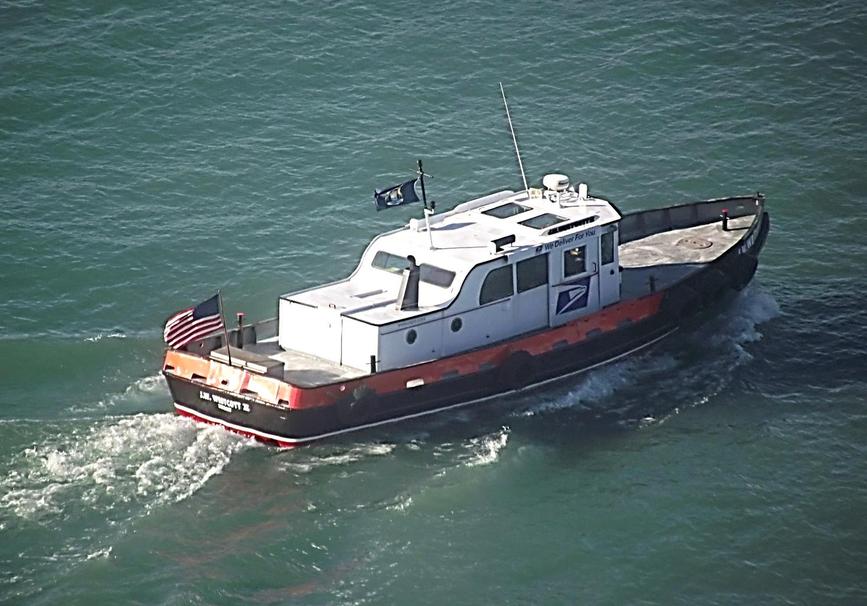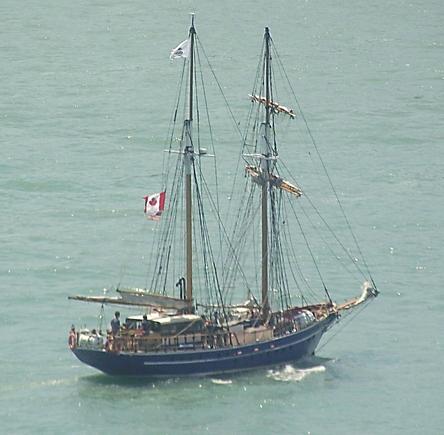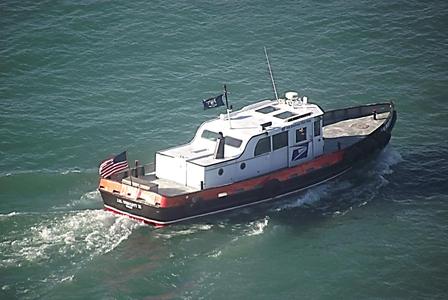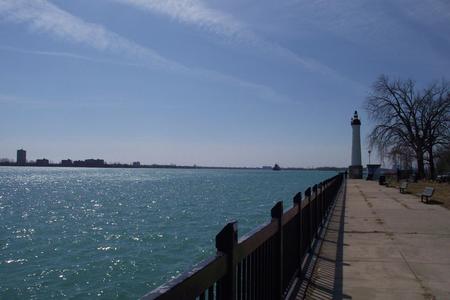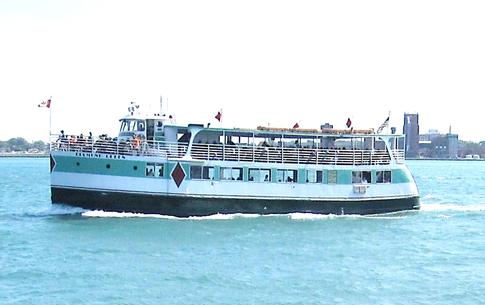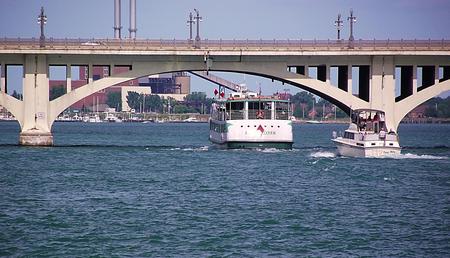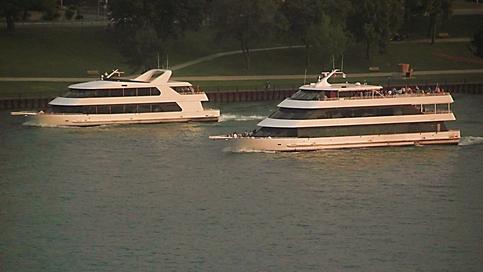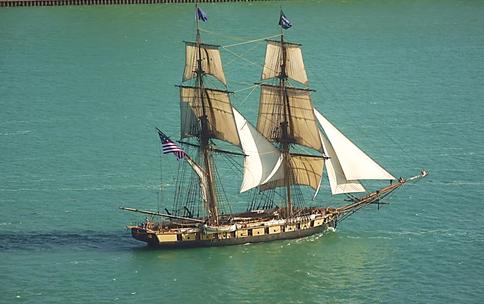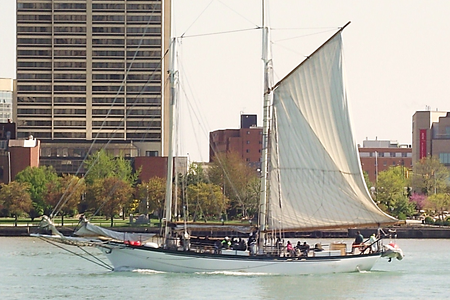 The Diamond Queen is the smaller of the two boats that dock in Detroit, and has two decks.

Chartered boats normally leave from the Chene Park/Joseph Campau location. (Refer to the website for actual details, before appearing for a docked vessel.)

These boats are popular in Detroit, traveling regularly up and down the river in their festive green and white trim and familiar diamond logo.
​
A short sail east into Lake St. Clair brings a breath of fresh air as the brilliance of the horizon unfolds ahead and the water becomes a recreation paradise for fishermen and sailing adventurers.

Vessels of all kinds navigate from Lake St. Clair to Lake Huron via the St. Clair River about 50 miles north. The Great Lakes form an immense liquid highway.



The Gritty West (Southwest Detroit and Downriver)
​

Downriver View, Delray (West Side)
Lake St. Clair Pleasure Craft on Detroit's Near East Side (east of Peche Island)
Peche Island lies directly south of Windmill Pointe, under protection of the Canadian Provincial Park administration. Lucky apartment dwellers have a spectacular view from the Canadian Shore.
​
Detroit's shimmering waters reflect a new-found enthusiasm on the river. Recreation and shoreline attractions like the 4-mile RiverWalk have transformed the downtown coastline into a jewel embraced by the city.

Windsor's new skyline offers a rewarding view to strollers on the Detroit shore.

Fishing explodes along the RiverWalk during the Silver Bass runs in June when anglers in some areas stand shoulder–to-shoulder to cast their lines. Visitors get an eyeful of giant, 1,000 ft. freighters and little tour boats sail past the city office towers.
Belle Isle Park, North Channel Coast & Beach (1 mile from mainland shore, East Side)
Belle Isle Bridge, Gabriel Richard Park View
Kayakers explore Detroit Mainland Coast and Belle Isle North Channel
The Diamond Belle normally provides a small snack bar with assorted chips, pop and coffee in an eating area on the lower deck. There are three decks. Seats are available on the upper deck with some unobstructed viewing. The 65 foot Diamond Belle is the former Arnold Line, Mackinac Island ferry boat.
​​
Two rival gatherings on the river provide stark contrast for the outcome of the conflict 200 years ago. Of course, the Canadians claim they won the war (or at least its major battles) and the Americans claim otherwise. The same territory once disputed 200 years ago lies between them and on both sides of the strait.



Canadian Navy celebrating War of 1812 Victory in Windsor with Frigate, Ville de Quebec
Close Call on the Detroit River
​​
Occasionally the U.S. Navy sends various vessels to Great Lakes harbors for training or public education programs. There are many other impressive vessels that appear as well. However, rarely do any military vessels such as these come to the port of Detroit. The bicentennial of the War of 1812 proved to be an unusual exception.
J.W. Westcott, 1874: The J.W. Westcott Co. runs a risky 24-hour a day U.S. Mail delivery and taxi service for freighters on the Detroit River. It's been in business since 1874, and works for one of Detroit's oldest continuously operating companies. Built in 1945, this boat is Diesel powered and is 45 ft. long. It meets a busy schedule delivering mail and people with nimble quickness. But it's no easy job making deliveries to ships while underway near the Ambassador Bridge. In 2001 the Westcott II capsized when caught in the wake of a Norwegian oil tanker, resulting in the deaths of two crewmembers. It was recovered and repaired and still remains in service.
Tour Area -- Ambassador Bridge
Sinbad Tugboat Cruise (415-781- 2555 www.sinbadsrestaurant.com )

The Sinbad Tugboat charters cruises for up to 29 guests for a 2-hour cruise of the Detroit Skyline, Windsor and Belle Isle. Food and beverages are served. The Sinbad departs from Sinbad's restaurant and marina on the lower east side (refer to East Town in this web site).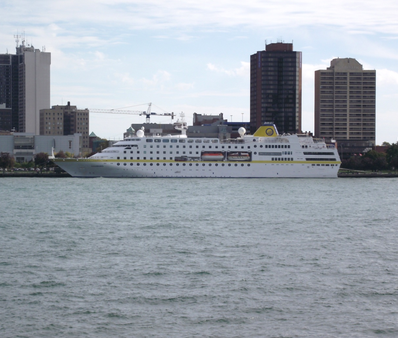 Roostertail Scenes from Hydroplane Race, Gold Coast/Belle Isle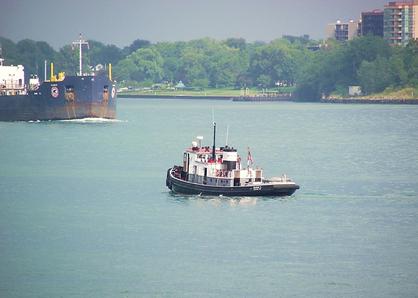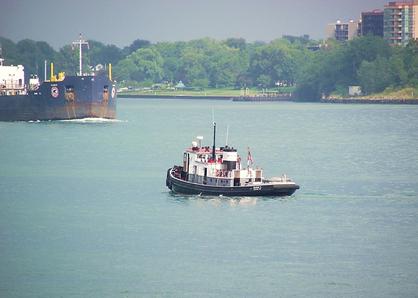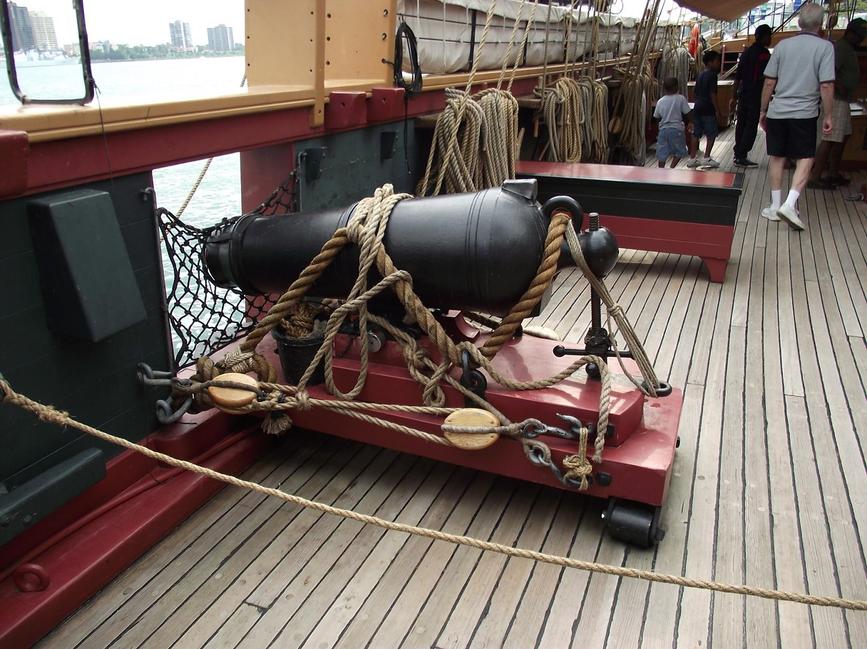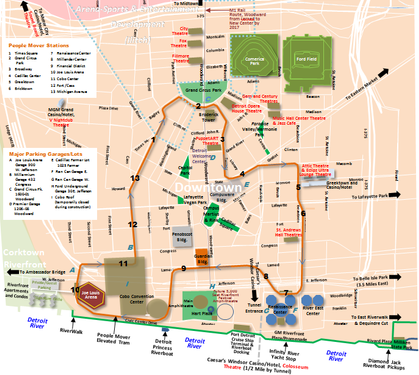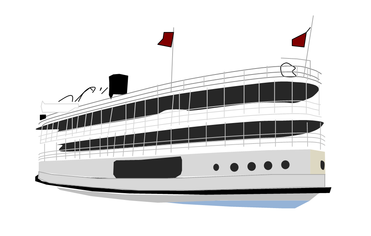 ​​​​
√Rec

Appledore IV

: 85 feet long schooner (65 feet on-deck). It can carry 35 students and three chaperones. It's based in Bay City, Michigan (989-895-5193 orprogram@baysailbaycity.org).
​​​​
√Rec

Detroit Princess

(1-877-338-2628 information@detroitprincess.com) --
​
Delray's sober trusses and girders paint the entrance to the Rouge in gray. The freeway and several bridges cross the Rouge a half mile from the new refinery.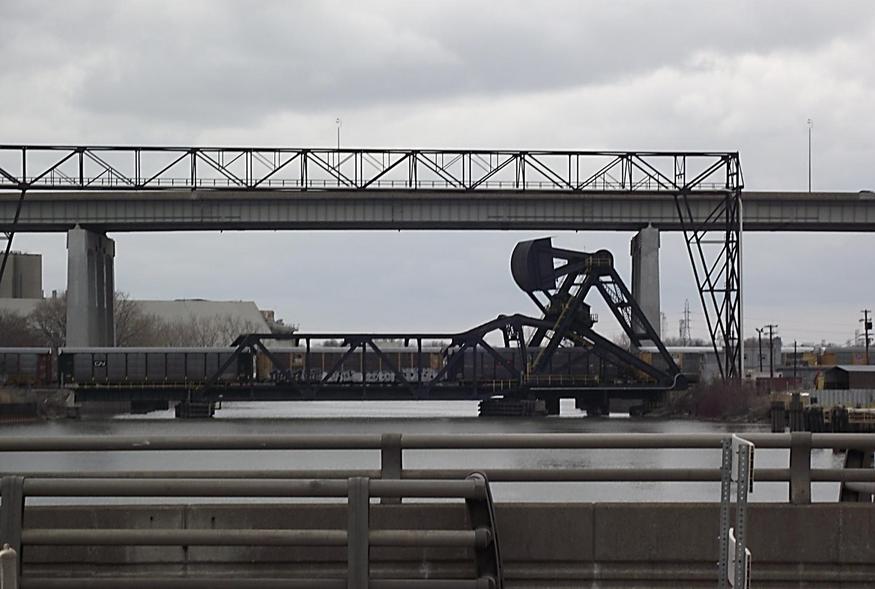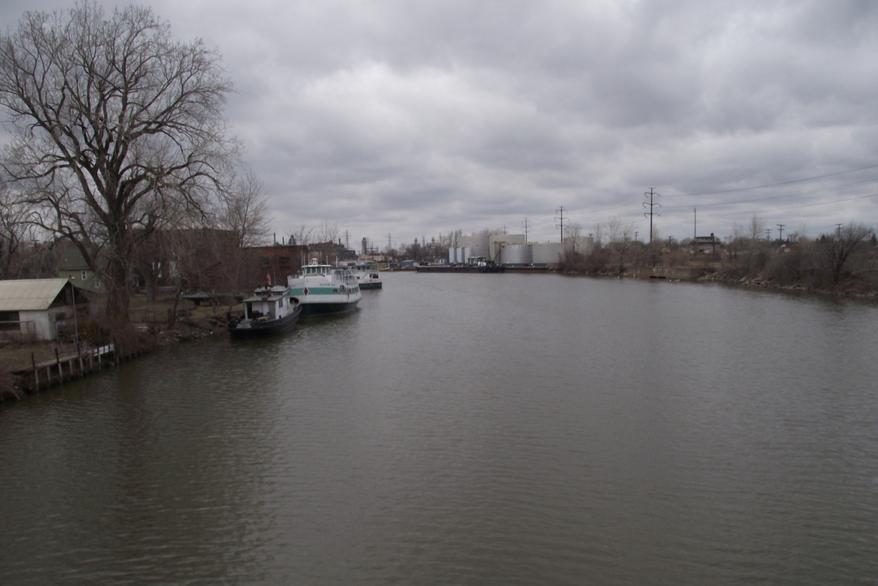 ​
In contrast to the esthetic richness of the east, the west side of Detroit owes much of its industrial lore to actual factories. While most industry has left the area, its hardcore legacy survives in abandoned facilities crowding the shoreline. (The shore above was piled high with coal and coke. But the city recently ordered it removed from this part of the river.)

​
Some islanders resorted to inflatables to avoid the shallows.
Harbor Island Canal Running North-South along Alter Road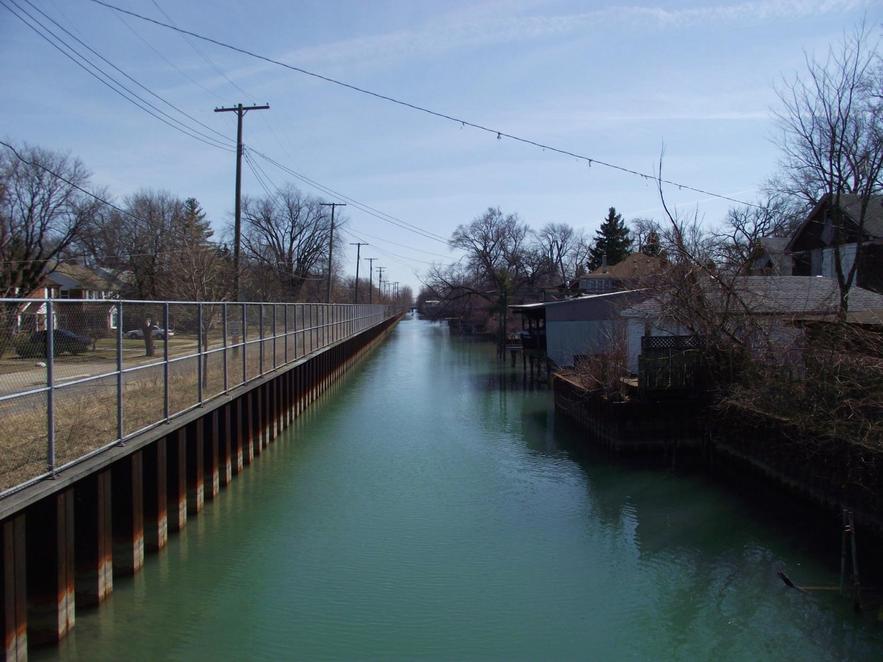 ​​Coves, Canals, Coasts, Channels and Bays

Below-deck: Brig's cramped, 5 ft. Crew Quarters and Hammock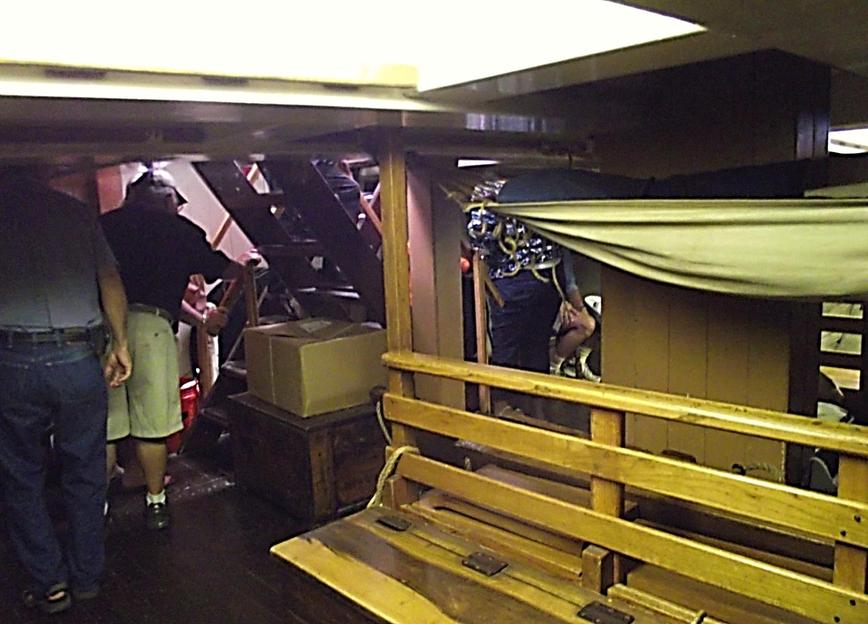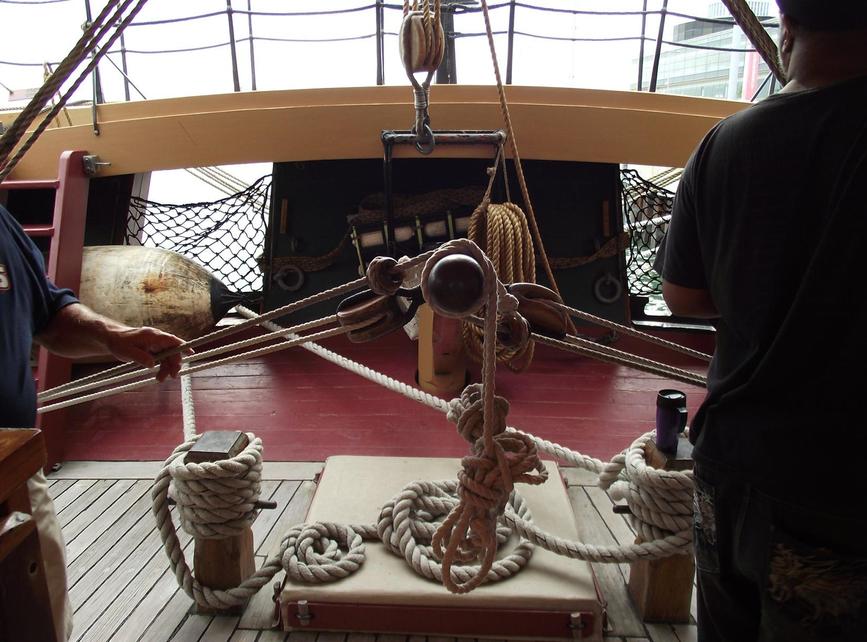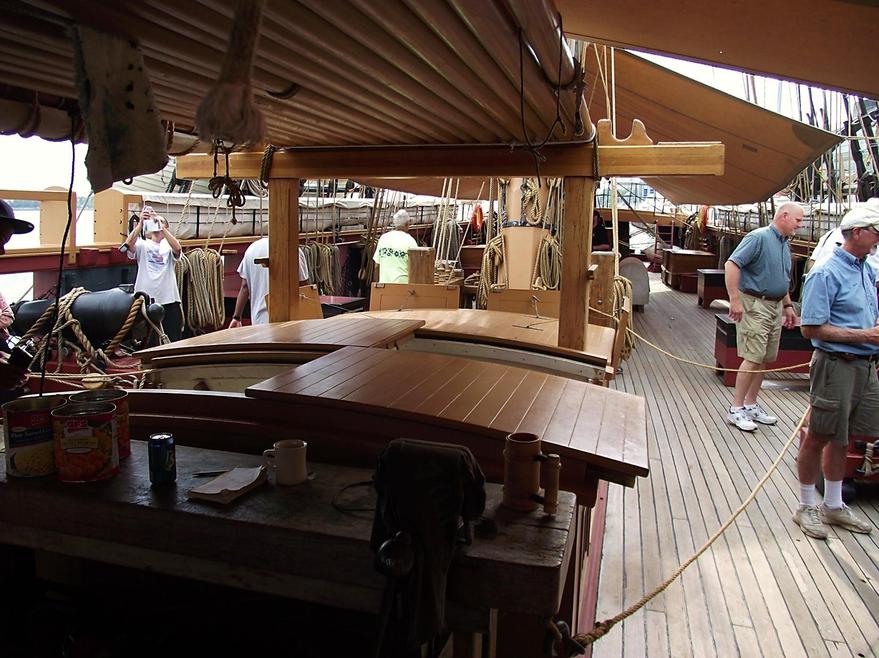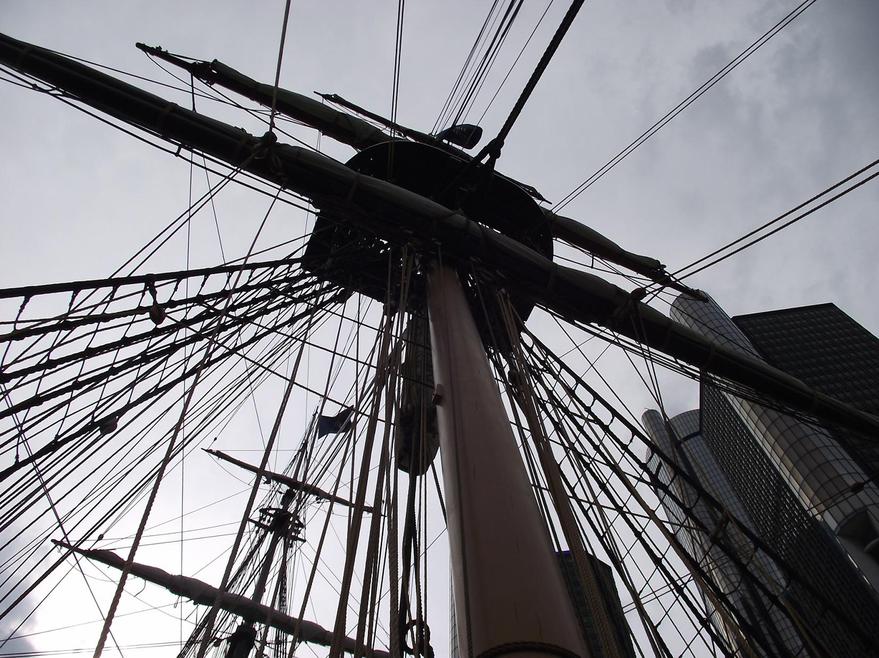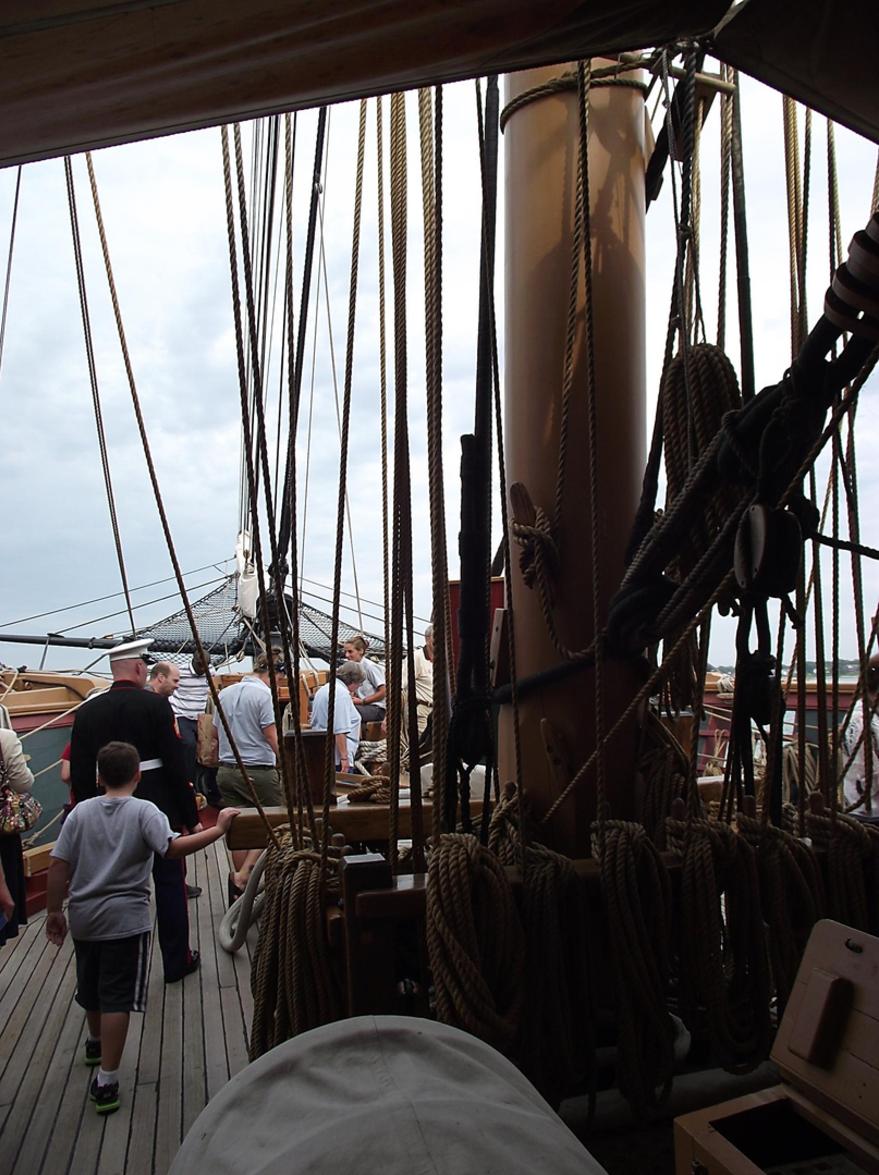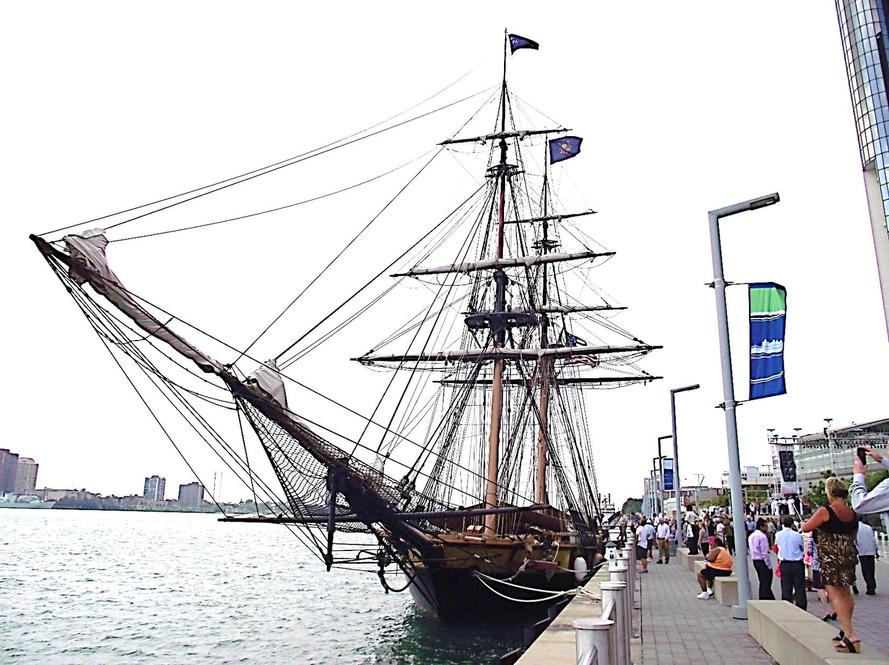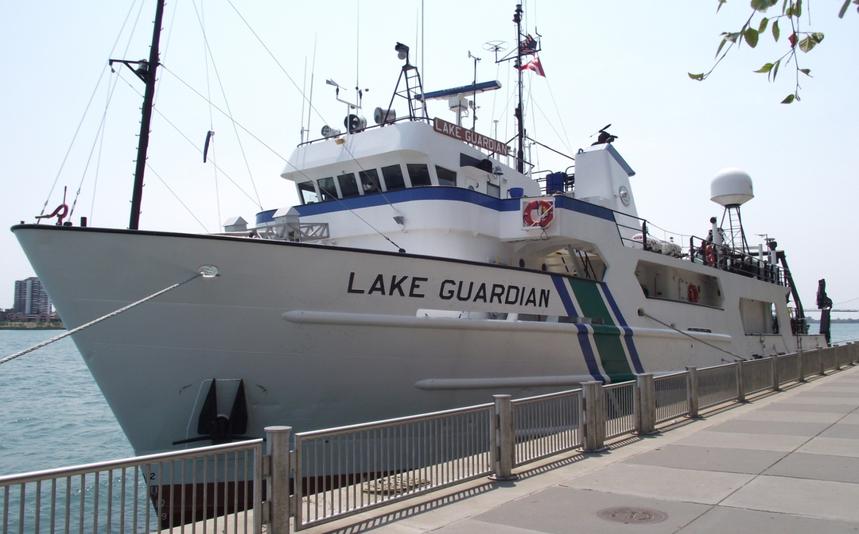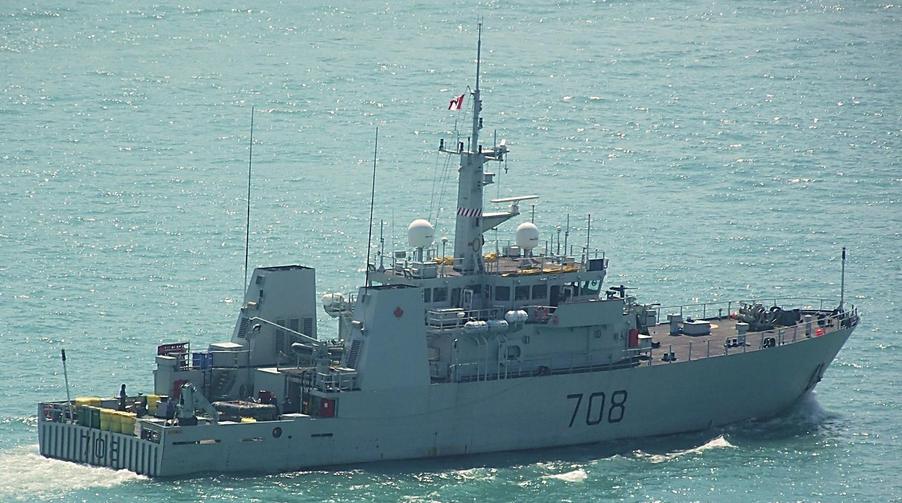 U.S. Navy Great Lakes Training Vessel, SCS Grayfox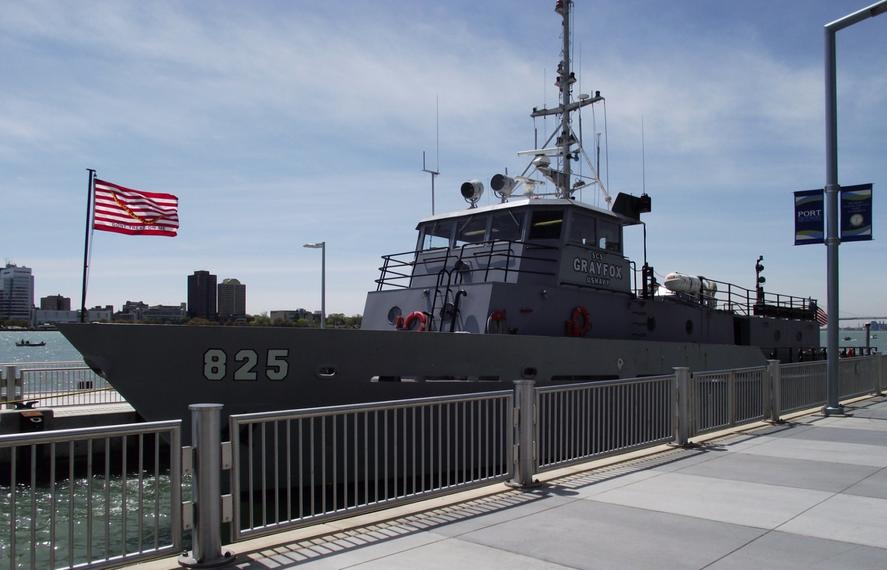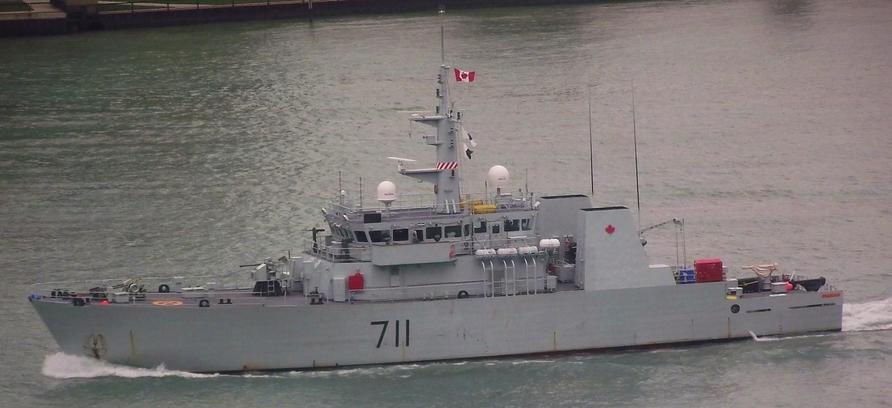 ​​River Visitors & Stewards


Infinity and Ovation travelling in Parade Formation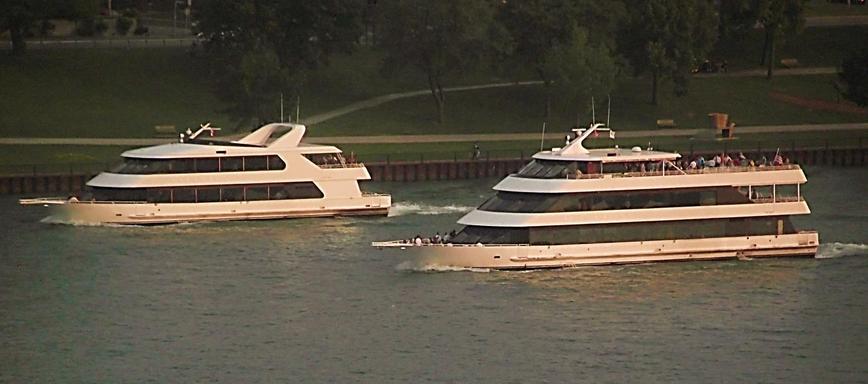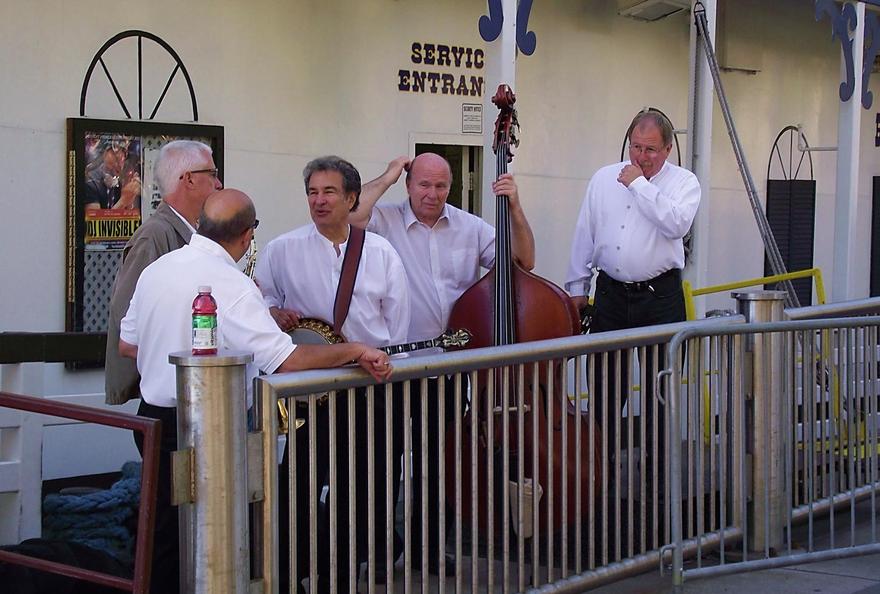 Detroit Princess at Dock and Underway
​
The Detroit Princess is a 222 foot vessel with 5 decks and a capacity for 1500 people. Dining and a bar are featured.

The Princess provides some unobstructed viewing on its large upper decks. The exterior has an antebellum appearance reminiscent of a paddle wheeler -- sans paddle. Originally built in Louisiana as a casino boat, it was located in the Mississippi River at Metropolis, Illinois. It later transferred to Texas before voyaging all the way around the inter-coastal U.S. up to New York. It proceeded via canal to Lake Erie and down to Toledo where it was refitted as a restaurant prior to coming to Detroit. Its flared stacks pulsate with neon rings that are spectacular at night. This boat attracts big crowds on many summer evenings to its RiverWalk boarding gate near Hart Plaza. Detroit Princess offers both regularly scheduled cruises and private cruises on the Detroit River, sometimes into Lake Saint Clair.

​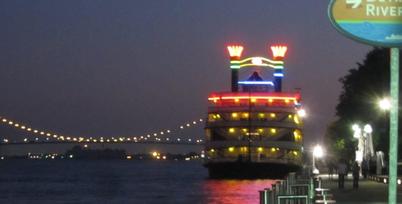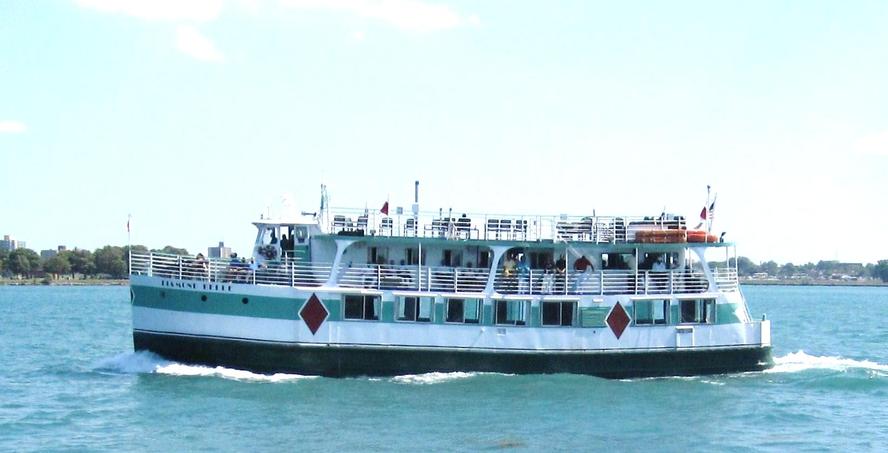 Enjoy the great strait from the deck of one of ten great riverboats!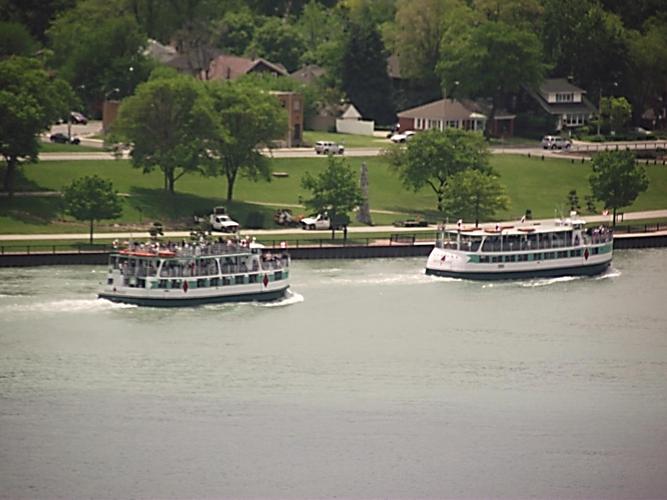 Harbor Island Canal Running East-West
Windmill Pointe graces the eastern boundary of Detroit and the suburban city of Grosse Pointe Park. More parks and canals join the area between this shoreline and Maheras Park. But Windmill Pointe and the park grounds offer one of the most beautiful views from Detroit's eastern shoreline.

Alter road passes between the final block of Detroit homes and a canal that joins the river to Harbor Island, another subdivision surrounded by water. (See several frames below.)
North End of Peche Island Provincial Park and Canadian Apartments on Mainland,

View from Windmill Pointe
​
Many places of natural beauty are hidden along Detroit's near-east shore and the adjoining suburban Pointes a couple miles beyond. These attractive park areas are just a short boat trip or a healthy bike ride from downtown Detroit. Canals and estuaries lie within sight of Peche Island and Lake St. Clair.
A View toward Brig Bow from Main Deck
Brig Niagara temporarily docked at Riverwalk
Brig Niagara under Sail on Detroit River
​
The Niagara held 155 seamen during Perry's 1813 victory on Lake Erie against a British squadron that included larger vessels. Judging by today's standards (and average height), it's hard to imagine so many crewmen sharing its cramped quarters. Few visitors emerge from the lower deck without a strained neck or a sore back. But many clamor for a chance to crew aboard the living legend and sail the Perry flagship. (Contact 814-452-2744
sail@flagshipniagara.org
or
htttp://www.flagshipniagara.org
at 150 E. Front Street, Erie, P'A 16507-1594.)
A Water Skier weaves through the Wake of His Tow Boat on the Detroit River
U.S. Coast Guard Vessel, Katmai Bay in Dock
U.S. Coast Guard Vessel, Bristol Bay near RiverWalk

​​
The Guardian is owned and operated by the U.S, Environmental Protection Agency.
​​
Grande Mariner: 96 passenger cruise ship of the American-Canadian Caribbean Line. It offered a cruise from mid- to late July in 2011 between Chicago and Toronto, and another from late July to early August to Georgian Bay in Ontario.

Fanfare greeted the Grande Mariner's inaugurating cruise to Detroit on July 17 and 18 in 2011. More cruises followed on August 8 and 16, 2012, including others in 2015 and 2017. Shore excursions are made to popular areas like the RiverWalk, downtown Detroit, Greenfield Village and the Henry Ford (in Dearborn, Michigan, a nearby suburb), and downtown Windsor, Canada across the river. The Mariner conveniently stopped on the Canada side for the Windsor shore excursion. The Grande Mariner was the first cruise ship visit for the Detroit side of the river in many decades. But the Yorktown and the Victory 1 have docked here as well. (Depending on water levels at other ports on the itinerary, some cruise programs may have been cancelled.)
Grande Mariner Cruise Ship at Port Detroit Wharf
River Gateway, the Ambassador Bridge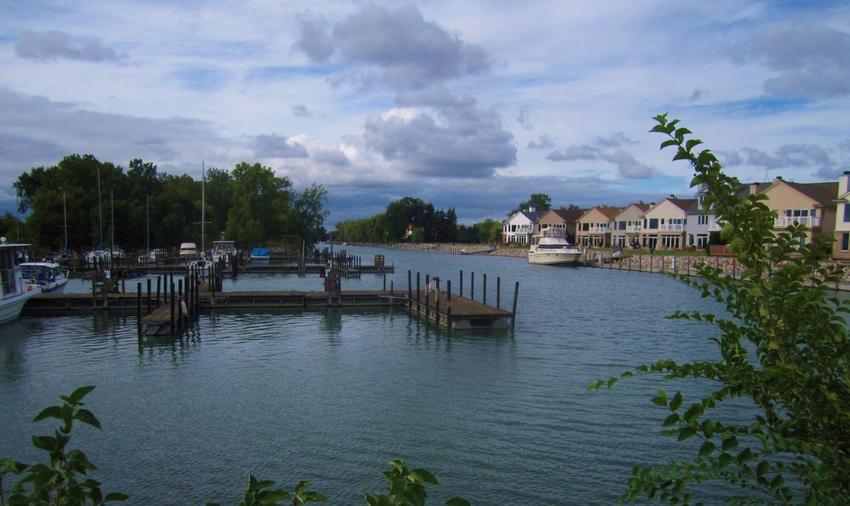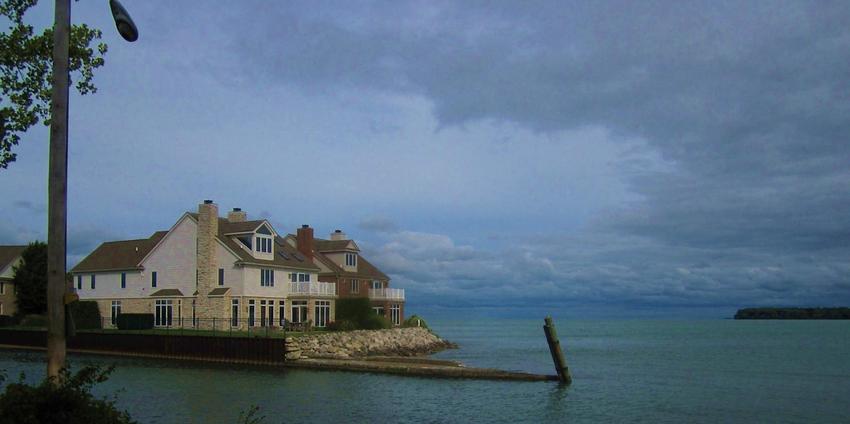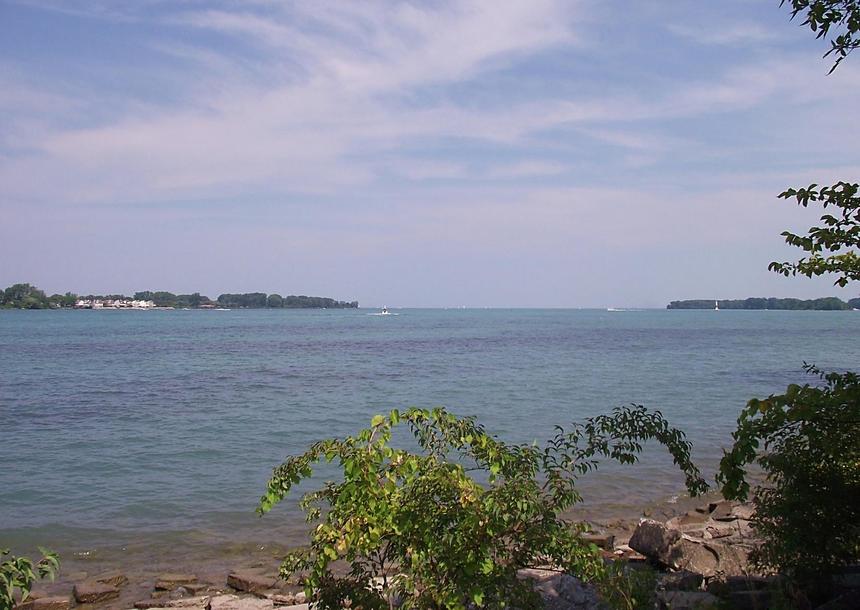 The Department of Natural Resources continues to enhance the natural beauty of the island since it became a state park in 2014. (Refer to Page 11.) There are four big fishing piers on the island.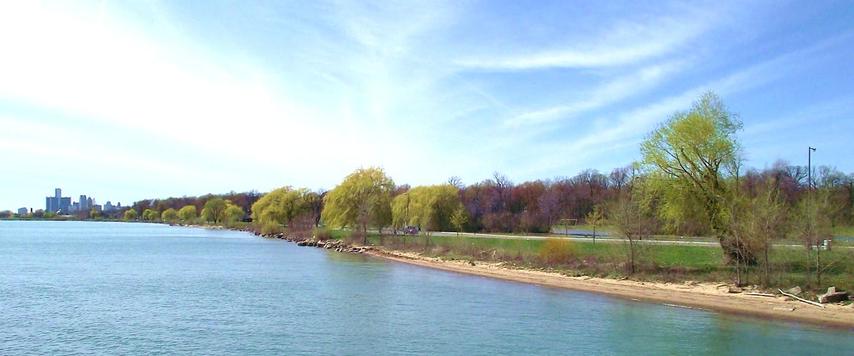 BATTLE OF PUT-IN BAY (or BATTLE OF LAKE ERIE), SEPTEMBER

10

TH

1

813



Blue = American; Red = British



American Admiral Oliver Hazard Perry with a squadron of 9 vessels met Robert Heriot Barclay with a squadron of 6 vessels at Put-in Bay in Lake Erie. Vessels on both sides included sloops, schooners and brigs. However, Barclay also had a corvette. After the bloody battle in which Perry transferred from the Lawrence to the Niagara while under fire, Barclay was severely wounded, losing one limb and disabling another. The Americans were victorious.

Though a smaller action compared to ones on the east coast the result prevented British control of the critical lower lakes and frontier areas. The British had been fortunate to win many land battles, but without ships for supplies and transport they had little left for further success.

The Battle of the Thames on October 5th was won by the Americans with superior land forces. Perry ferried 1,000 soldiers to Detroit unopposed after the battle and helped secure several strategic areas including Amhertsberg with his surviving ships. (Refer to Mystery History in Page 16, Detroit Weird and Wonderful for more details.)
Note: Canada was not an independent country during the war. It was still a British possession with many British loyalists.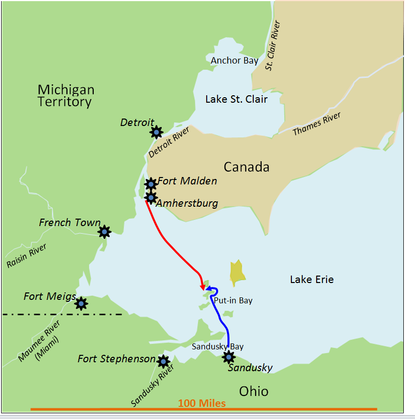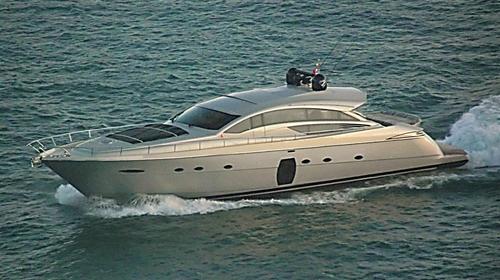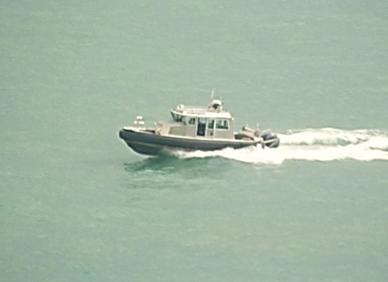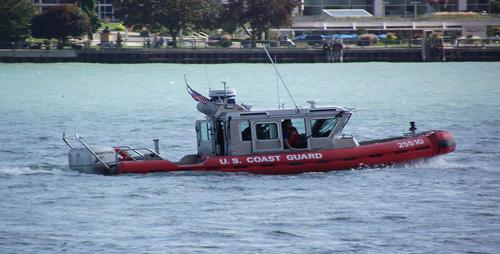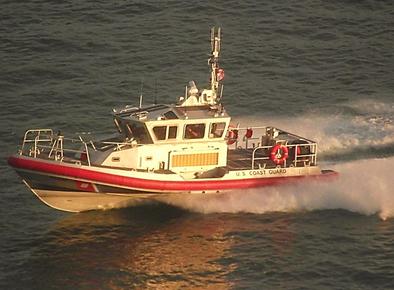 Some of the Fast and Furious (Patrol Boats and Mysterious Visitors)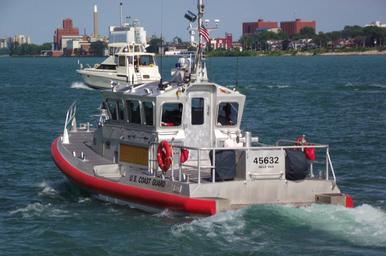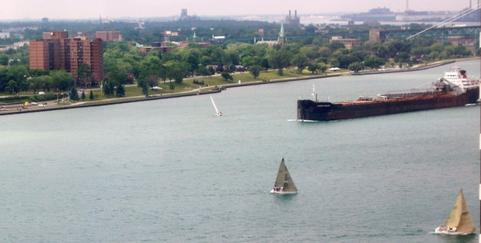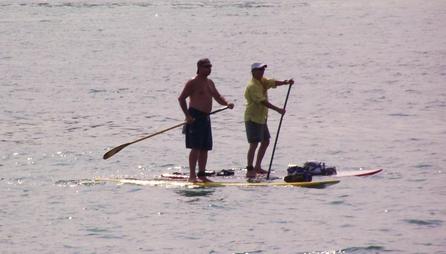 ​
Liquid Limos offers a limousine service on the water encouraging you to "Take a Bus or Cruise With Us." This is a reserved charter boat. There are several vessels made available through ClintonRiverCruiseCo.com

.



Major Events:


Detroit Belle Isle Grand Prix

Detroit Hydroplane Races


Other events near downtown Detroit
Captain Paul II Boat Limo, Docked at Port Detroit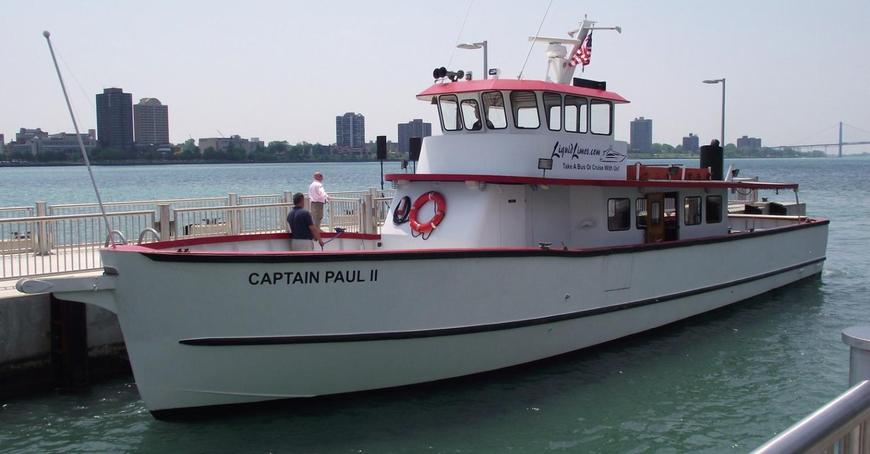 ​​​
Liquid Limos, Captain Paul II Limousine Boat Rental Service through ClintonRiverCruiseCo.com (1-800-227-8635 LiquidLimos.com or Email: Info@LiquidLimos.com)

Verify correct info.
ST. LAURENT/VICTORY

1

CRUISE SHIP
The St. Laurent stopped in Detroit in 2015 and appeared as Victory 1 in subsequent visits.

Algonquin Cove Foot Bridge overlooking Lake St. Clair
Canada's Provincial Peche Island Park is home to beaver and other wildlife only a mile from Windsor and a short cruise from high rise apartments.
Algonquin Cove & Island (Lake St. Clair-Detroit River Coast)
Southern Peche Island and Canadian Coast, viewed from Maheras Park (Lower East Side)
Brig Cannon Reproduction ("fully functioning")
The Sparkling East
​​

Detroit has numerous canals and inlets that flow into the Detroit River and Lake St. Clair. They are especially common on the east shore adding their beauty to the coastline. The industrial west is a neglected reminder of Detroit's past. The entire coast is nearly 14 miles long. Detroit's near-coast border in the west extends even further. Together there are almost 17 miles between the Ecorse River and the area north of Grosse Pointe Park. (Refer to Page 13.)
​
Yet here on the same day each navy made its claim at odds with the other's interpretation. The U.S. Navy frigate DeWert, Coast Guard vessel, Katmai Bay and historic brig, Niagara appeared at the Detroit Riverwalk on full display for the occasion. (The Niagara is not permanently docked in Detroit.)



The U.S. Navy Frigate, DeWert at Port Detroit Dock celebrating War of 1812 Victory
Canadian Coast Guard Vessel
Canadian Fisheries and Oceans Coast Guard Vessel, the Griffon
Lake Guardian stops Dockside at the RiverWalk
Yorktown: New York 138 passenger cruise ship owned by Travel Dynamics International offering cruises throughout the Great Lakes. It made its first stop in Detroit in June 2012. At 257 feet long and 43 feet wide, the Yorktown offers comfortable accommodations.

The Yorktown is the second ship to visit Detroit and travels to Godderich, Ontario, Manitoulin Island, Ontario, and American ports at Whitefish Point, Sault Ste. Marie, Mackinac Island, Saugatuck and Chicago. Saugatuck gave a warm welcome to the Yorktown with a parade. The Yorktown visited Detroit on June 23, July 7, July 12, August 1, August 25 and September 8 of 2012.

Several other cruise ships toured Detroit in the next few years. But availability depends on river conditions throughout Great Lakes ports of call.


Yorktown Cruise Ship at Port Detroit Wharf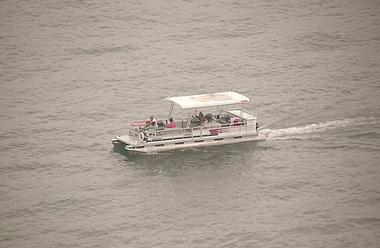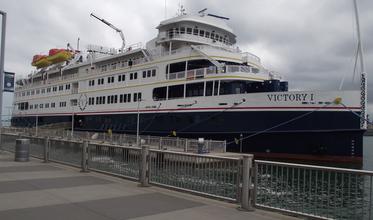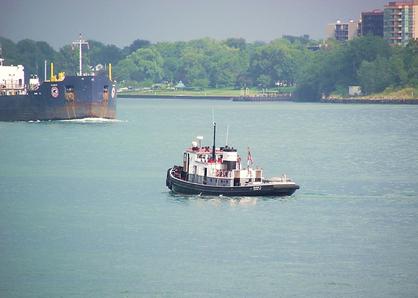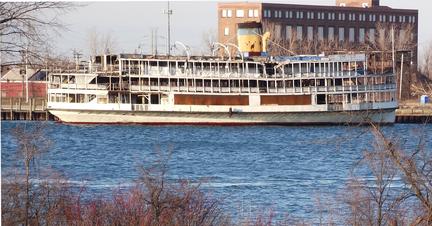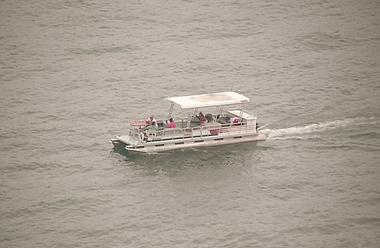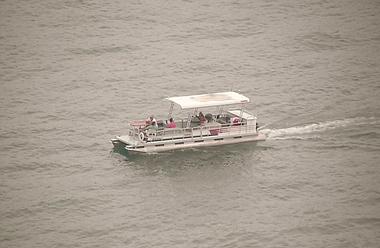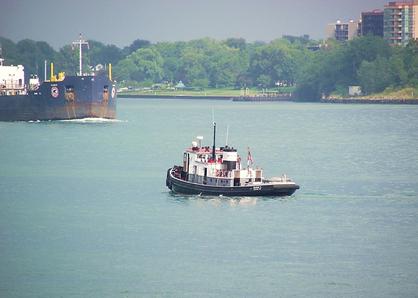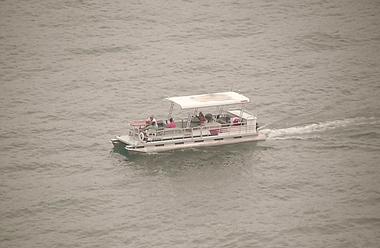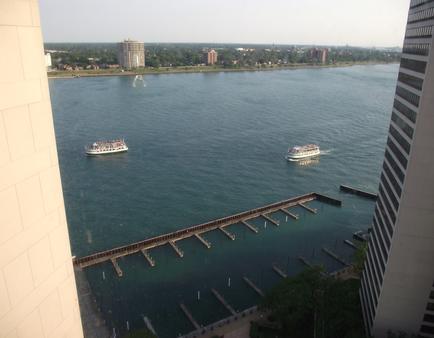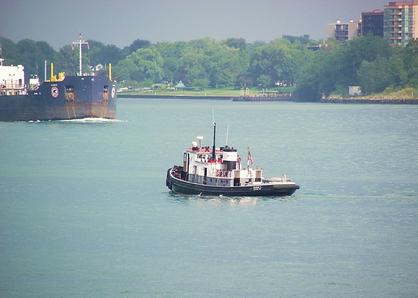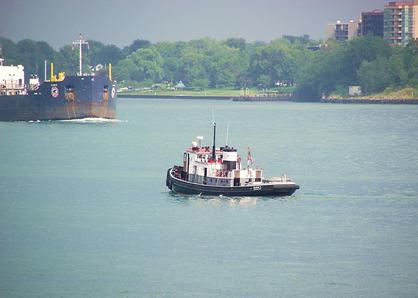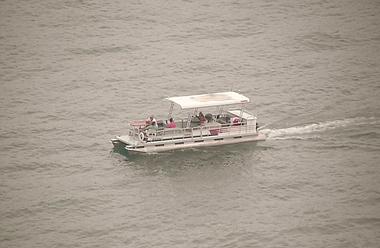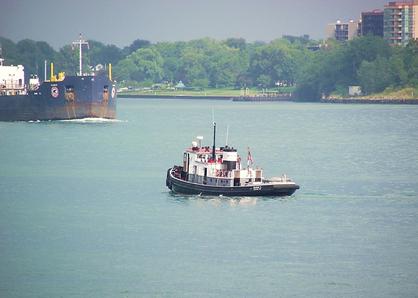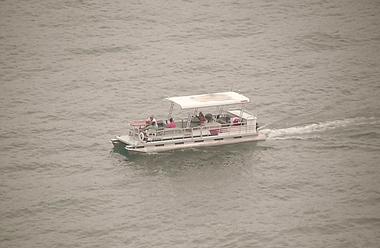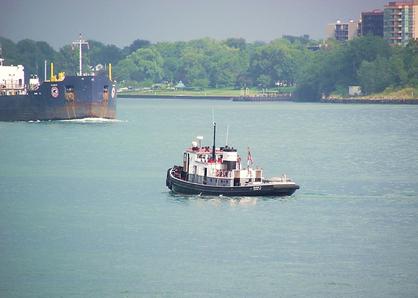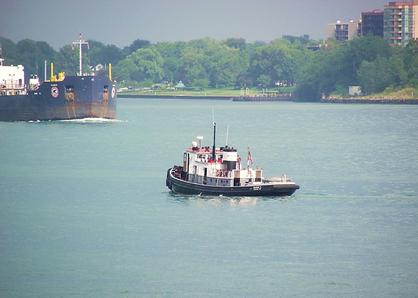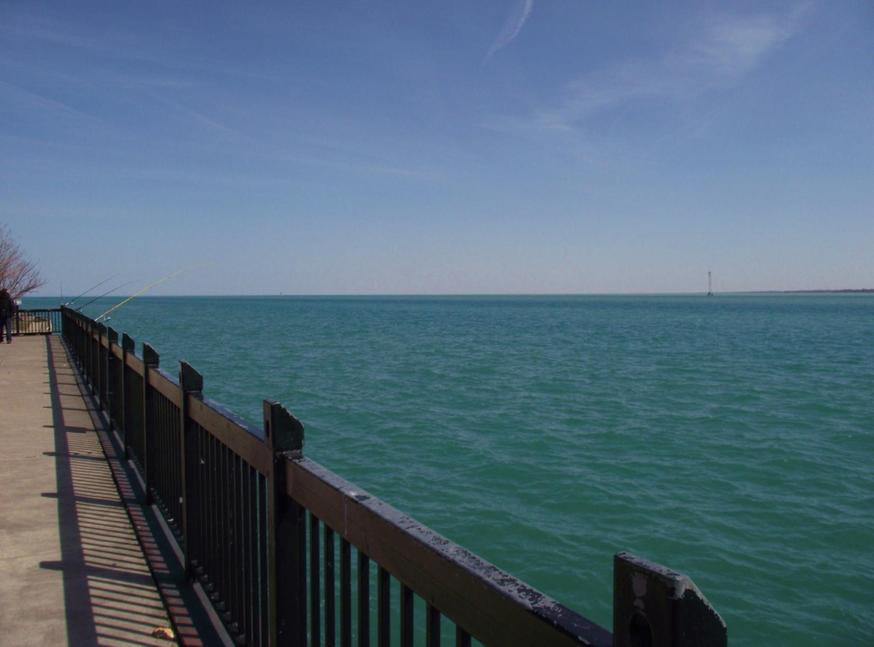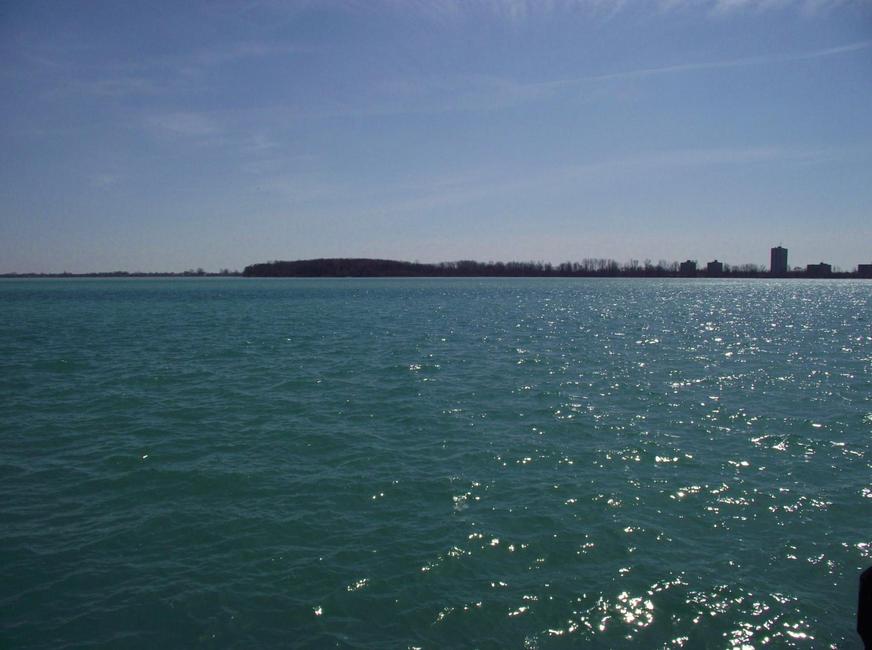 Windmill Pointe is a popular fishing area. A lighthouse guards the west corner of seawall above the water.
Windmill Pointe View West toward Lighthouse and Canada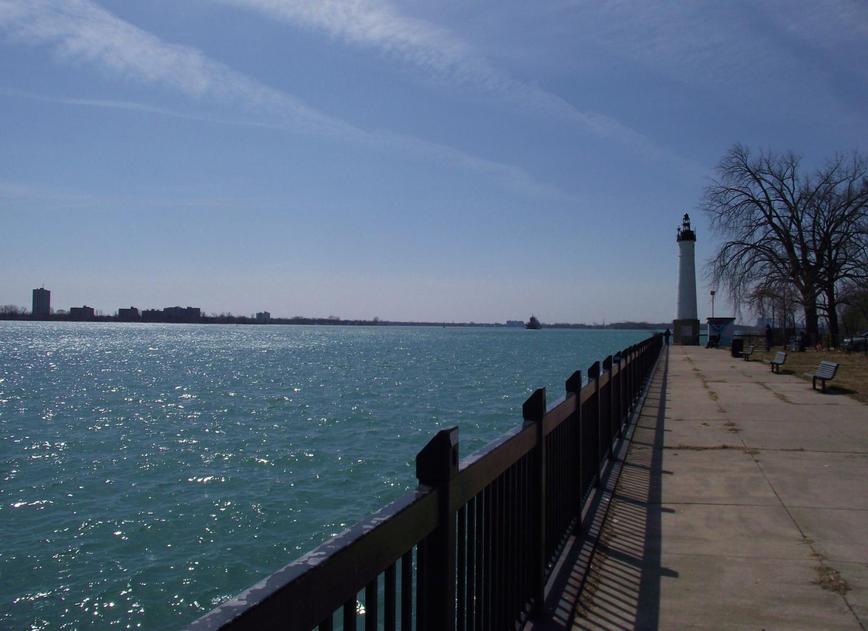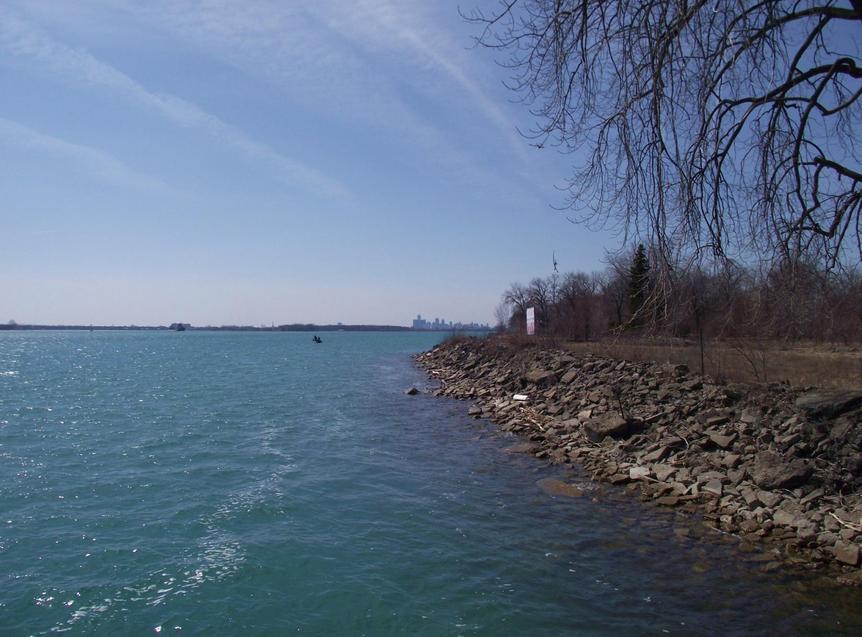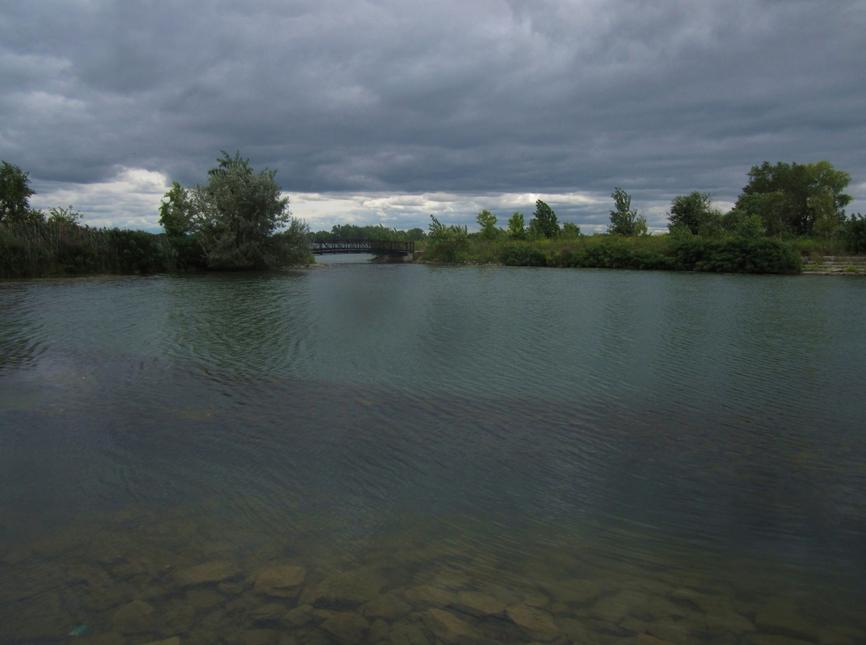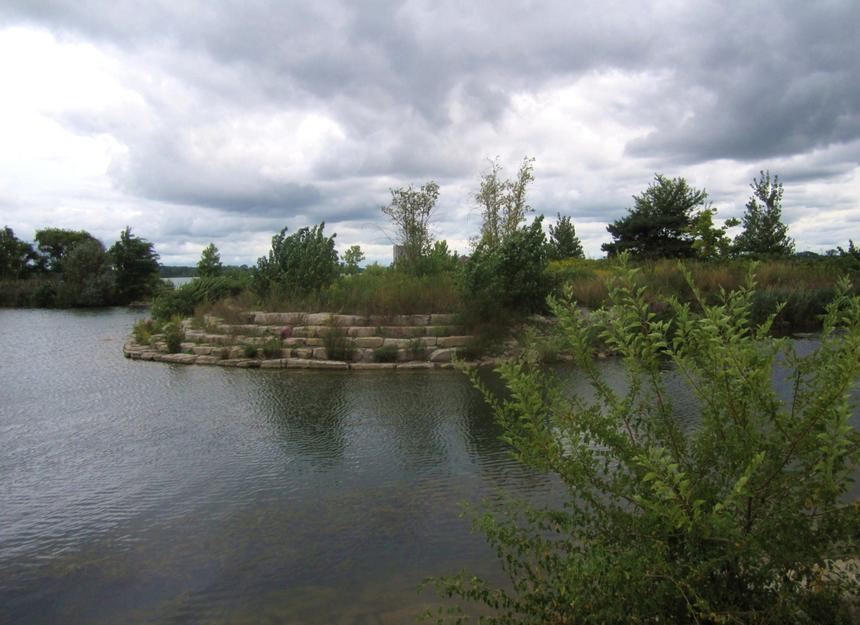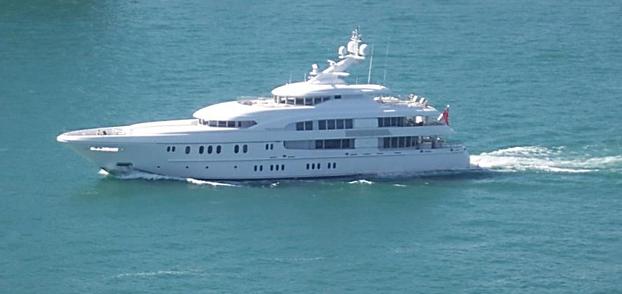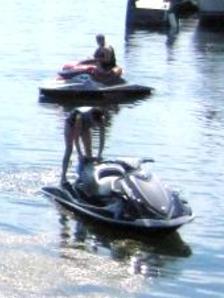 Kayak, Nina Reproduction, Sailing Yacht
THE HAMBURG CRUISE SHIP
A German cruise ship makes a stop in Windsor. Windsor is a short half-mile trip from downtown Detroit via tunnel or bridge.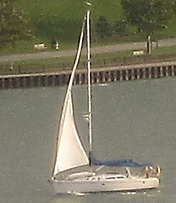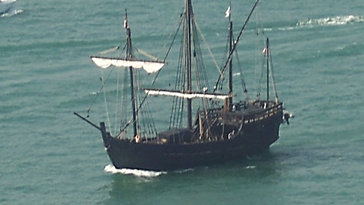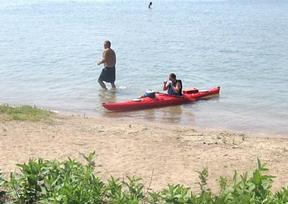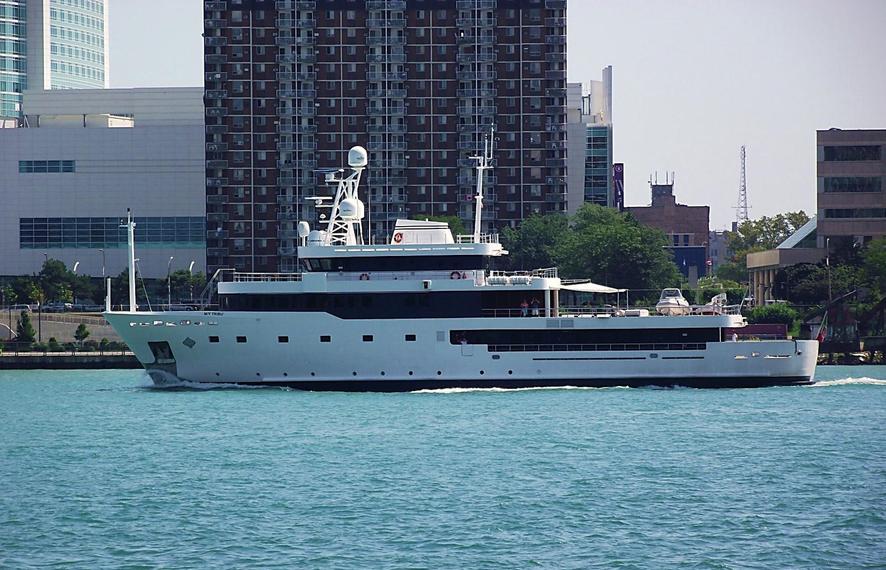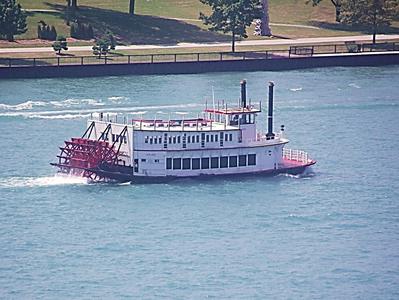 The Clinton tours areas of the Detroit River including special points of interest like lighthouses and prominent Detroit landmarks. Tours are available from May through July and September through October (586-468-0312 DiscoveryCruises.org) More information pending.

Departures: The Clinton boards at Elizabeth Park in Detroit.

​Freighter Taxi Service and Mail Delivery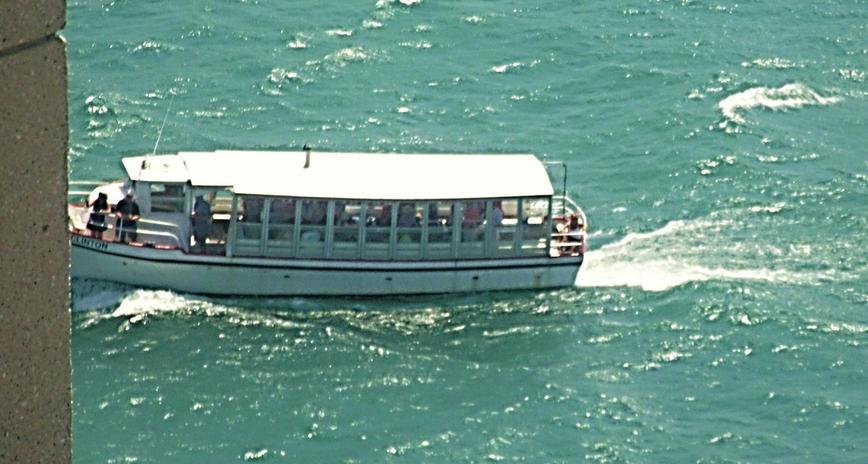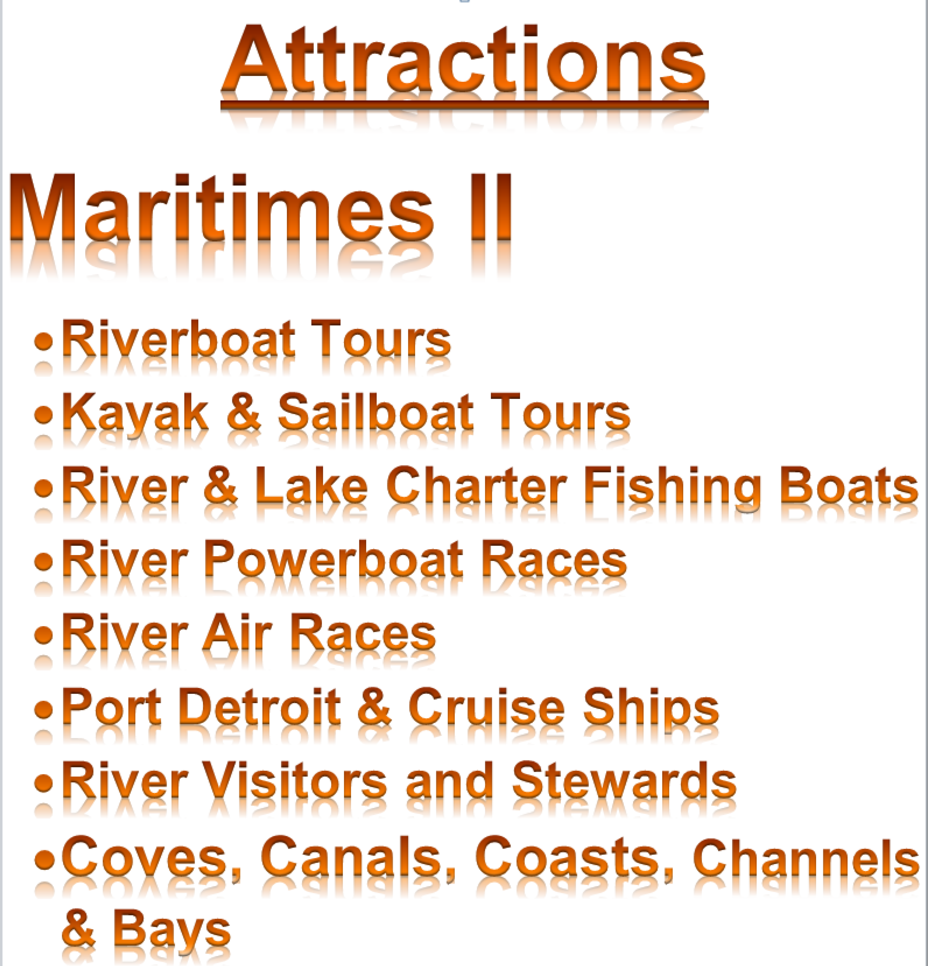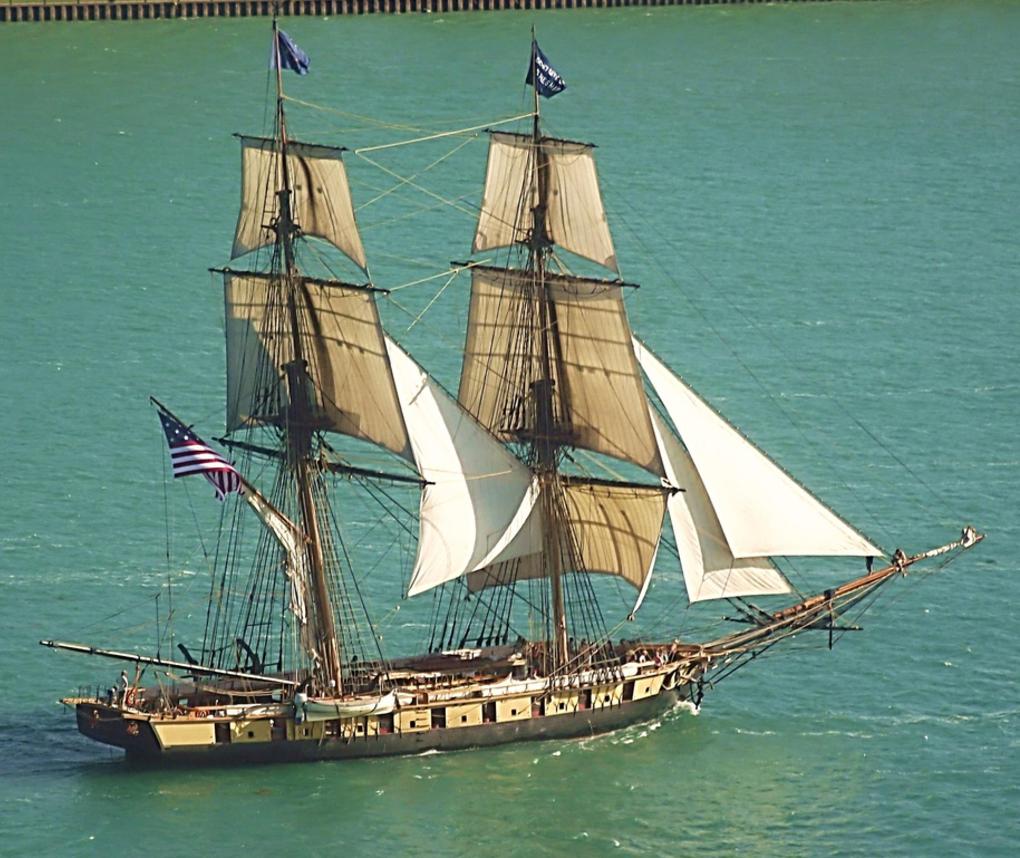 Best Viewed in Google Chrome



THE TUG BOAT, JESSIE T. PASSING A FREIGHTER





The Jessie T. is an old sentimental favorite of tug boat enthusiasts.
Tug boats of all shapes and sizes compete in an annual international tug boat race on the river to the amusement of many each June.

Newer developments take aim at the wonder of Detroit's eastern waterfront and numerous canals.
"Grayhaven Art" Community Canal & Marina, East Side (call 313-822-7120 for info.)
Sea and sky meet at the inlet to Detroit's Grayhaven Art community further east. A mile of canal forms an island

around this beautiful upscale subdivision on Detroit's eastern coast on the mainland.
Former Gar Wood Mansion Site, "Grayhaven Art" Canal (Peche Island-Lk. St. Clair, rt. –

East Side of Detroit)
Great views are found along Gabriel Richard Park at the east end of the RiverWalk.
Belle Isle Park, South Channel View
Brig Forward Deck & View toward Stern
​
Kayaking has grown in popularity on the river near Downtown and a great variety of sailing vessels and motor yachts have been cruising the azure waves. Vessels vary from the unusual to the traditional.

But there's nothing quite like the excitement of a jet ski slicing through the rolling surf.



WARNING!

While board paddling and water skiing appear exhilarating, they are not safe, recommended or legal on most of the Detroit River.

Jet Skis, Large Luxury Yachts, Cabin Cruisers, Board Paddlers & Pontoon Boat
Super Motor Yacht, M/Y Tribu'
Detroit Fire Department Vessel, Curtis Randolph
​​
MS Columbus: German owned 423 passenger cruise ship of Hapag-Lloyd lines. It was thought Hapag would offer 14-day cruises from Toronto to Duluth and back with stops between like Chicago, Mackinac Island, Thunder Bay, Sleeping Bear Dunes, Traverse City and Georgian Bay in a couple years. It was active through the 2007 season and visited Windsor until water levels were too low. The new Detroit facility, however, has been built beyond the potential low water line and won't be a problem for most visiting cruise ships. This ship has been the largest to travel the Great Lakes in recent decades. However, it may be withdrawn permanently from the area due to concern over water levels at other locations. Please consult the Hapag tours website to be sure before determining its availability. (Note: The water level locally has rebounded to record highs lately.)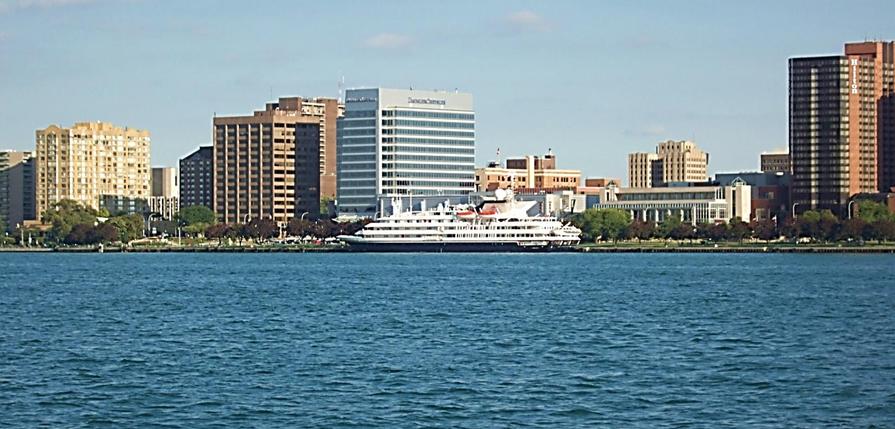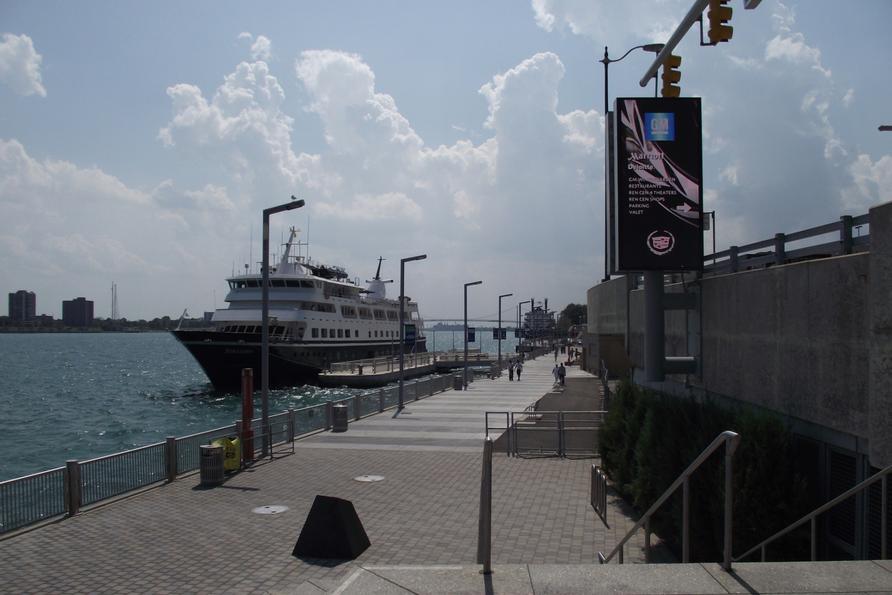 ​
Quick Tours in Detroitfor Cruise and Boat Excursion Visitors. Tour these on your own (3.5 hours or less):


RiverWalk Tour(4 miles): It's a great way to sample Detroit's new sights along the river. Seating, refreshments and restrooms are available at the Ren Cen or Rivard Plaza, where you can also rent bicycles at the Wheel House Detroit facility. Ask for a RiverWalk map at the Wheel House. It lists downtown attractions and restaurants. Or look through this web site for map details on the RiverWalk. Joseph Campau Street offers several good bars like They Say and fine dining at the Rattlesnake Club. Refer to Page 10.


Renaissance Center Tour: Visit the top of the Renaissance Center Mariott Hotel (73 stories) Coach Insignia Bar and Restaurant will be replaced with a new venue, but is not open. There are also four other major restaurants, the GM car display and a Pure Detroit souvenir shop at the Ren Cen. Many affordable fast food places are in the basement level. Refer to Page 10. For guided Ren Cen tours call 313-568-5624.


People Mover Downtown Business District Tour: Take the elevated one-way People Mover tram, offering a 3-mile, 15 minute trip through Downtown for 75c. Stop at selected stations. (Maps are available in the People Mover Cars.) Many live theatres are near this route like the PuppetART Theatre (great for kids), as well as major professional sports stadiums, Joe Louis Arena, Comerica Park and Ford Field. Comerica Park, home of Tigers baseball, has a small amusement ride area for kids. The Foxtown Theatre district is across the street with great concerts, restaurants and bars. Refer to Page 7.


Greektown Tour: This block-and-a-half area includes a casino and a big selection of restaurants, some with traditional Greek food. A good, multi-ethnic buffet and a live theatre are inside the Casino. Traditional Greek restaurants are recommended. Access Greektown directly by People Mover. Refer to Page 8.


Campus Martius Tour: This famous downtown park with fountain and skating rink (winter) is just a half mile up Woodward from Hart Plaza near your docking area. The Hard Rock Café and several great restaurants are here. Sample casual French cooking and great beverages at the Fountain Bistro in the park. Refer to Page 9.


Architecture Tour: Check out the spectacular interior of the Guardian Building not far from Hart Plaza and Campus Martius. This tall, orange brick skyscraper is truly a Cathedral of Finance. It was the WWII allied command center for war production, known as the Arsenal of Democracy. Refreshments and shops are inside. Then check out some of the other buildings Downtown. Detroit has one of the largest pre-Depression era collections of skyscrapers in North America. Refer to Page 9.


Belle Isle Park Tour: This is the nation's largest city island park -- about 7 miles in circumference (designed by Frederick Law Olmstead of NY Central Park fame). It has three fulltime museums, including the Nature Zoo with exhibits and deer pen, the Dossin Great Lakes Museum, great for history buffs, and the Anna Scripps Whitcomb Conservatory a draw for plant lovers. The Aquarium re-opened for a limited time on Saturdays and Sundays. Visit the beautiful Scott Fountain or walk the stunning shore. There are hiking trails on the east end of the island near the lighthouse, a small golf course and several inland lakes and lagoons. The island is located in the Detroit River, accessed by MacArthur Bridge at East Grand Blvd. from East Jefferson (a mile east of Downtown). (…best visited by car for those unfamiliar with the area – the best way to save time.) The island has required an entry fee since February 2014 when it became a state park. Refer to Page 11.


Eastern Market Tour (Saturday Only): This is the nation's largest farmers' market with four large sheds and 250 vendors, restaurants, art galleries and a few antique shops. The sheds are only open on Saturday. Arrive by 3:00pm to get the best deals. You can reach the market from the RiverWalk connection, walking (or biking) the Dequindre Cut or drive north on Russell from Gratiot. Refer to Page 12.


DIA Tour (Detroit Institute of Arts): Tour one of the world's great public art museums ranked 2nd in the U.S. It was recently expanded and renovated. Suits of armor, the dazzling Rivera Court and popular paintings of the Renaissance and the Impressionist periods are just a part of the splendid attractions in over 100 galleries. (Located in Midtown.) Refer to Page 2.


Detroit Historical Museum Tour: (Renovated in 2012.) Witness Detroit's dramatic rise to industrial prominence. Visit the popular Streets of Old Detroit, a one-block collection of 19th century shops and businesses. These were painfully re-constructed to display period storefronts, offices and products, bringing the past to life among cobblestone streets and boardwalks in the museum's basement. The museum's upper levels chronicle the city's emergence from wilderness outpost to automobile production. (In Midtown near DIA.) Refer to Page 2.


Pewabic Pottery Tour: Tour Detroit's OTHER industry in the quaint little building. Visit the celebrated ceramic training center, design studio, production area, museum and store on East Jefferson and Cadillac. See beautiful creations from vases to commemorative plaques, fireplace mantels to floor tiles, holiday ornaments and sculpture. Mary Stratton founded the center contributing her unique brand of copper-rich ceramics to the rich tradition of Detroit design. It appears in several Detroit skyscrapers and private homes. (Freighter relief plaques, vases and holiday ornaments make popular gifts and keepsakes, valued as collectibles.) Refer to Page 2.


Hitsville USA (Motown Museum): If you're in Detroit for only a short time, don't miss the iconic symbol of the city's music eminence. This is the birthplace of Berry Gordy's Motown Records, his home and garage studio. Visit the two side-by-side homes on Grand Blvd. in Detroit's New Center. Refer to Page 2.


Other Tours: Refer to the riverboats on this Page and the Attractions Pages in this web site. Or refer to Tours Page 18 in this web site for a list of Riverboat Tours, factory tours, museums and other Detroit attractions.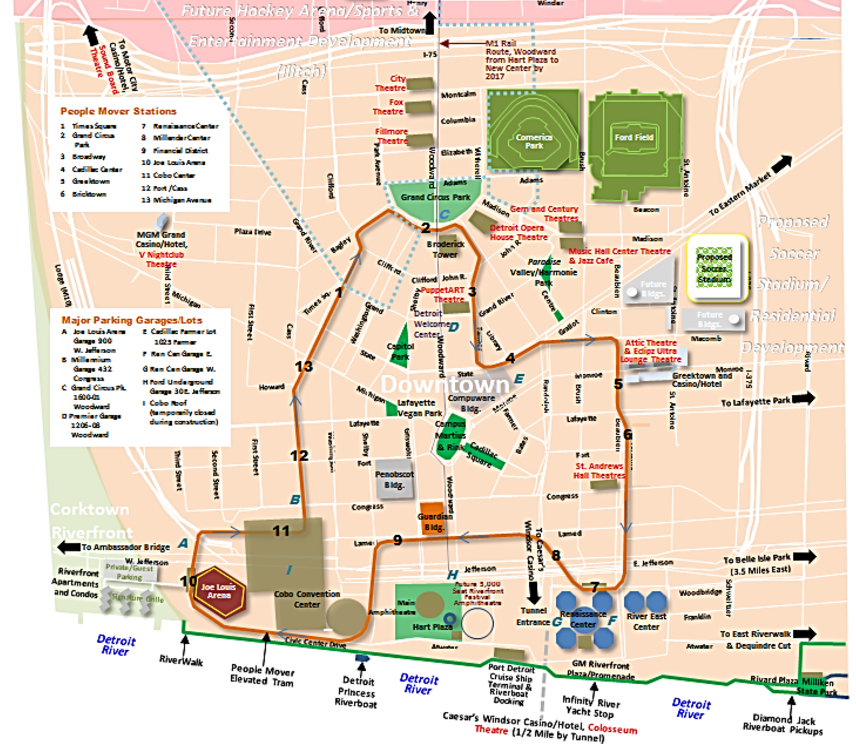 ​​​​​​​Shore Excursion Options

(Independent of Grande Mariner program)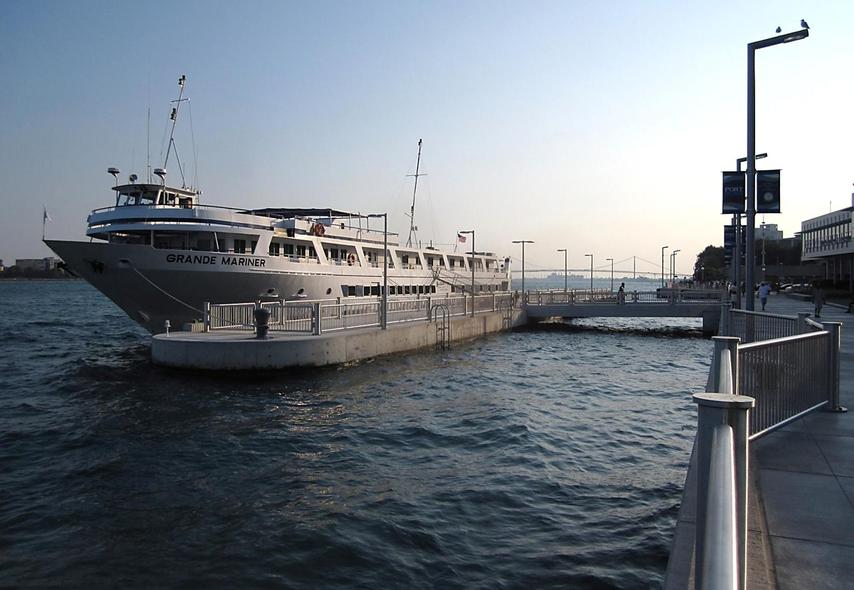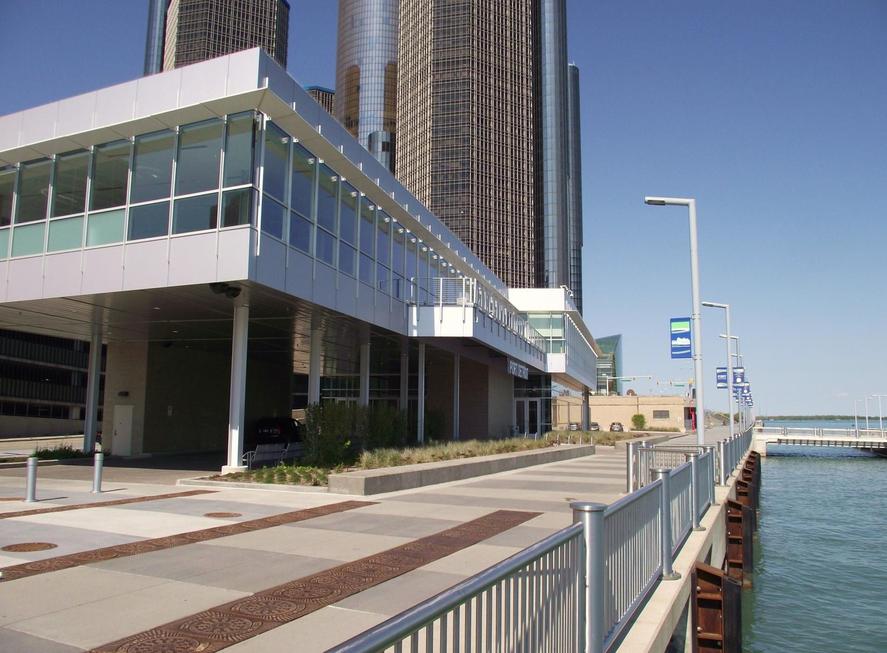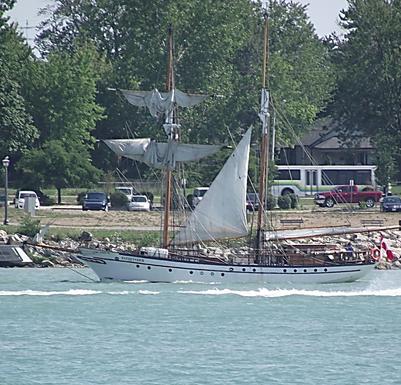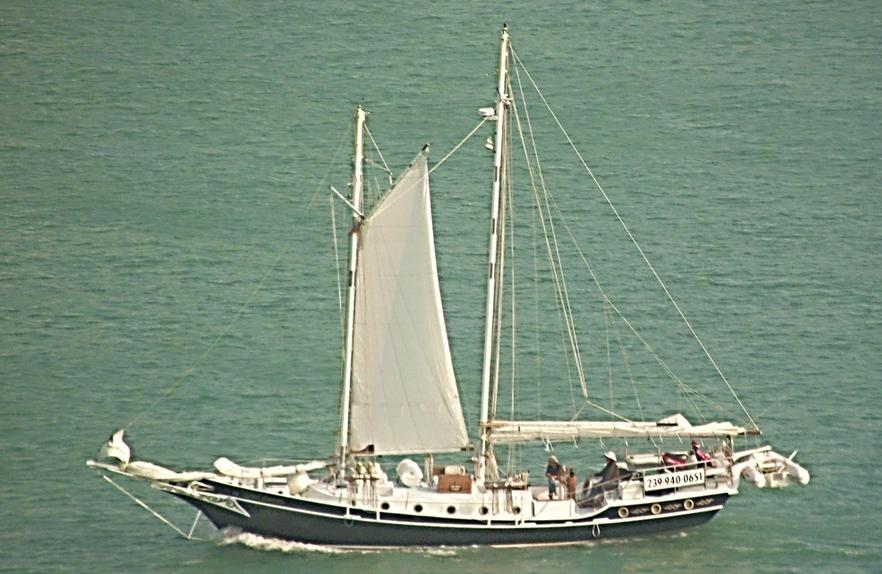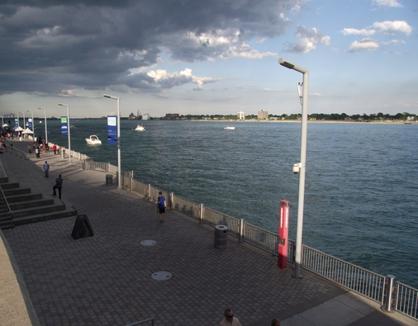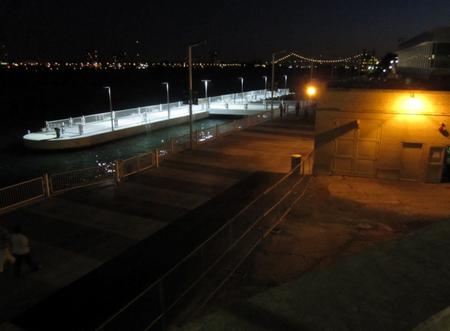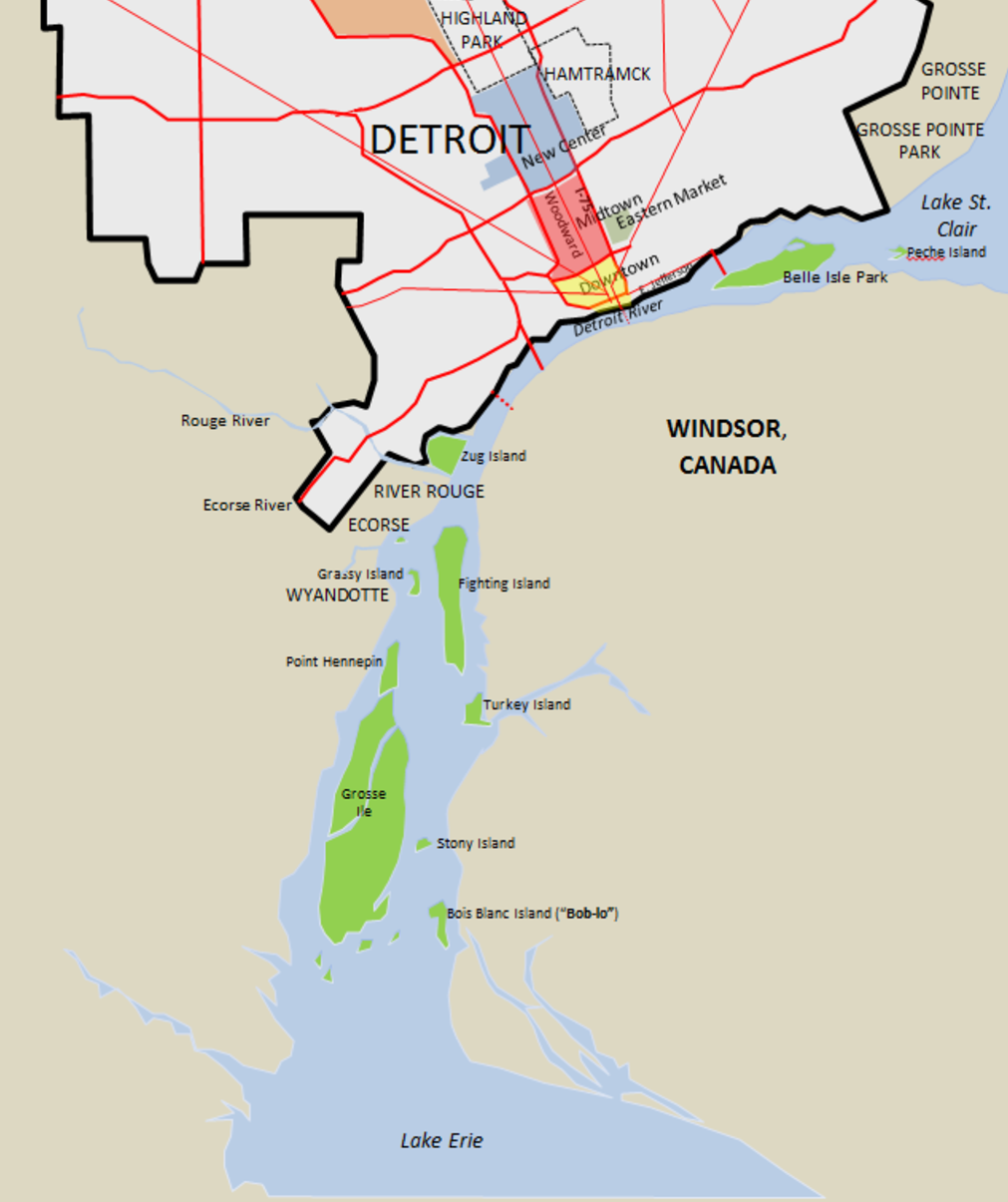 The Detroit River and Lake St. Clair
The word, "Detroit" literally means "The Strait" in French. The Detroit River is a body of water 32 miles long between Lake St. Clair and Lake Erie. While Lake St. Clair hardly qualifies as a Great Lake, it easily qualifies as a large body of fresh water at nearly 430 square miles, Anchor Bay included. The city of Detroit borders about 14 miles of the river. The river varies from about a half mile to about 2 miles wide near Belle Isle Park where water splits into two channels, flowing southwest.

Today this river is a busy highway for about 139 North American ships and scores of overseas voyagers. But long before the invention of diesel engines this highway was home to a variety of vessels with tall wooden masts and billowing sails. Many were schooners, sloops and brigs. They were replaced by the first steam boats and later the freighters we're familiar with today. The city is experiencing a river renaissance with tour boats and cruise ships that have reappeared for the first time in several decades, reviving an old pastime.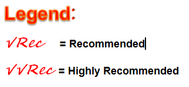 ​
But even the rusty west may soon be joined to the sparkling east when Detroit's RiverWalk links the two bridges and areas beyond. A third bridge will make improvements to the Delray coastline and, within a decade, all three crossings may well ornament a river with 14 miles of RiverWalk and greenways. (Refer to Delray, Page 13.)
Rouge River at Detroit River, Delray (West Side)
Rouge River, near Detroit River, Delray (West Side)
Maheras Park's tiny island cove adds serene beauty to the recreation field west of Grayhaven Art.
View Northwest toward Belle Isle and Downtown Skyline from Windmill Pointe
Enthusiasts also take their boats between the Detroit coast and Peche Island to Lake St. Clair for fantastic fishing.
East Belle Isle View of Detroit Mainland Shore (left) and Peche Island (right)
Broad View of East RiverWalk Coast and Detroit River from Belle Isle Bridge
The Brig Foremast Rigging Platform (Crow's Nest is at Rear Mast)
An Antique Silhouette Sails on Brilliant Waters to Its Detroit Mooring
​
Greenfield Village and The Henry Ford – Dearborn (nearby)


Greenfield Village and The Henry Ford comprise America's largest outdoor-indoor, historical museum, featuring restored buildings whose former residents represented the European roots of America or who played a direct role in the culture and industry of the United States. The Henry Ford is an indoor museum housing collections of major industrial artifacts, agricultural machines and transportation equipment, spanning the Industrial Revolution to present day. The Village and Museum demonstrate working examples of many early prototypes and production methods. Henry Ford, its founder believed history had to be presented as a working model and not merely written on pages. Refer to the Museum Page for details.


Amenities and Transportation Available to Visitors


Great Lakes Cruise visitors and convention-goers will benefit from the ongoing $300 million, windows-on-the-river renovation of the Cobo Convention Center, the eventual improvement of Hart Plaza, the construction of the Globe Trading Outdoor Adventure Center, and the expansion of the RiverWalk to 5.5 miles in 2017-2019. The Port Detroit docking facility is next to the RiverWalk, near the expansive Marriott Hotel at the Renaissance Center and several other hotels Downtown, accessible by People Mover. Good dining, theatre, gambling, sports and museums are a short hop away. The new Q-Line rail (M1) or Woodward Trolley starts at Larned near Hart Plaza close to the same docking facility, providing access to many Woodward Boulevard venues including the Cultural Center. This is a quasi 3-way transportation area located by the river near the People Mover and Dock of Detroit offering direct access to many Detroit venues including riverboat tours and strolls by the shore.