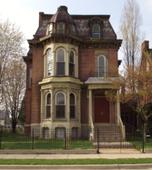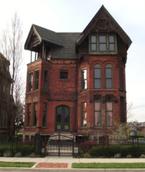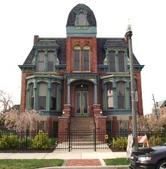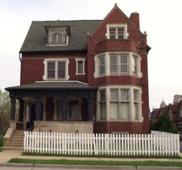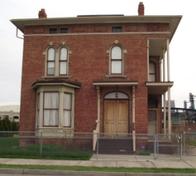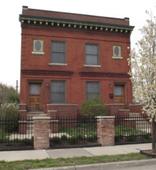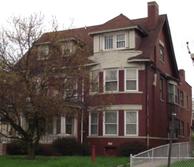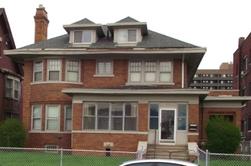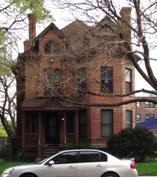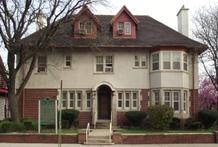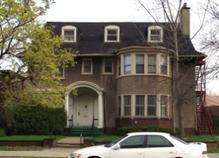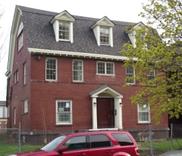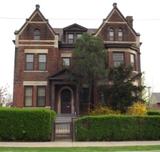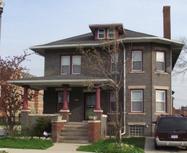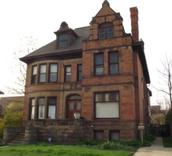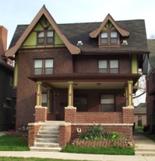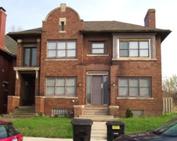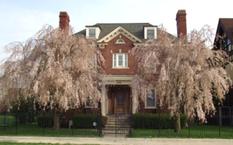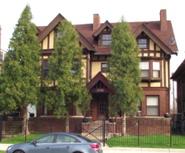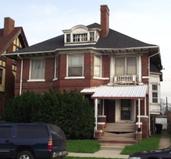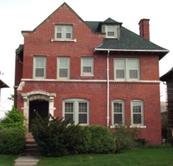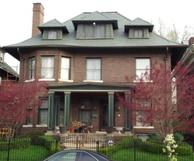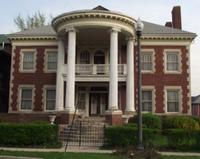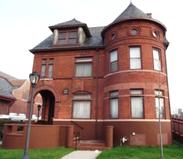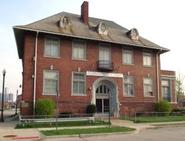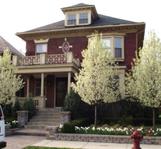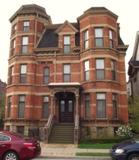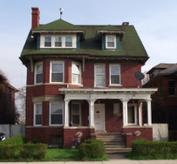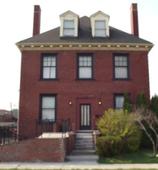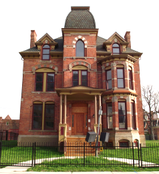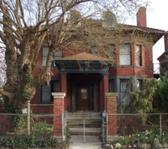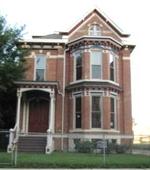 The above photos refer to Cranbrook's art related museum attractions only (www.cranbrookart.edu/museum).


The Cranbrook area offers a great deal more. See CLASSIC ATTRACTIONS NEAR DETROIT, below for a detailed look at Cranbrook and refer to the Cranbrook House and Gardens, the Cranbrook Educational Community and Museums or the Cranbrook Institute of Science Museum on this page.


Miscellaneous Small Galleries Outside Detroit (Info. Pending)
(Partial Source: Metrotimes, The Annual Manual, 2013)

Artcite: Located at 109 University Ave. W. Windsor. (519-977-6564 artcite.ca.)

Art Gallery of Windsor: Located at 401 Riverside Dr. W., Windsor, Canada. (519-977-0013 artgalleryofwindsor.com.)

Forum Gallery at Cranbrook: Located at 39221 Woodward, Bloomfield Hills. (248-645-3300.)

Galapagos Art Space a new transplant from New York, not so small and not outside Detroit for long. (Details pending.)

Hamtramck Disneyland: Located at alley behind 12087 Klinger, Hamtramck. (A city inside Detroit.)

Hill Gallery: Located on 407 W. Brown, Birmingham. (248-540-9288 hillgallery.com.)

Motawi Tileworks: Located at 170 Enterprise, Ann Arbor. (734-213-0017 motawi.com.)

Museum of New Art: Located at 7 N. Saginaw, Pontiac; Museum at 327 W. Second, Rochester. (detroitmona.com.)

Oakland University Art Gallery: Located at 208 Wilson Hall, Rochester. (248-370-3005 ouartgallery.com.)

Paint Creek Center for the Arts: Located at 407 Pine, Rochester. (248-651-4110 pccart.org.)

Paint Party: Located at 2514 W. 14 Mile Rd., Royal Oak. (248-259-6405 paintpartyroyaloak.com.)

Polish Art Center: Located at 9539 Joseph Campau, Hamtramck. (313-874-2242.)

Popps Packing: Located at 12138 St. Aubin, Hamtramck. (313-283-5501 popps-packing.blogspot.com.)

Public Pool: Located at 3309 Caniff, Hamtramck. (apublicpool.com.)

Rivers Edge Gallery: Located at 3024 Biddle, Wyandotte. (734-246-9880 artattheedge.com.)

Robert Kidd Gallery: Located at 107 Townsend, Birmingham. (248-62-3909 robertkiddgallery.com.)

Susanne Hilberry Gallery: Located at 700 Livernois, Ferndale. (248-541-4700 susannehilberrygallery.com.)

University of Michigan Museum of Art: Located at 525 S. State, Ann Arbor. (734-763-UMMA umma.umich.edu.)

WSG Gallery: Located at 306 S. Main, Ann Arbor. (734-761-2287 wsg-art.com.)

To Build a Better Mousetrap?

The museum was recently expanded and renovated. The new wing enables students to examine archived collections for design ideas. (Photos of interior pending.)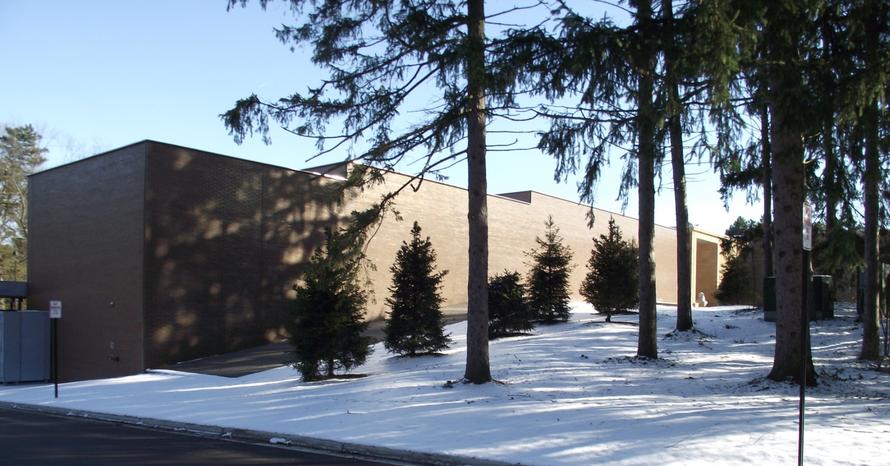 Du Mouchelle Art Galleries
Du Mouchelle Art Galleries: This is a fine arts auctioneer and estate appraiser with many fine collectibles on display. It's located at 409 E. Jefferson Ave., across from the Ren Cen. (313-963-6255 www.dumouchelles.com/.)

Detroit Gallery of Contemporary Crafts: This gallery has unique American artwork for purchase, including clothing, hats, jewelry, handbags, home accessories, furniture, lighting and gifts. It's located at 104 Fisher Building, in the New Center area, near the old GM headquarters and the Model T ("T"-Plex) Museum. (313-873-7888.)

Abreact Performance Space

: This is an open forum venue for performing artists. It was known as the Abreact Playhouse when it was founded in 2000. A new form of artistic expression unfolded at that time with two Detroit actors. ("Abreact" refers to a release of repressed emotions by acting out the cause). Abreact is also an art gallery. Recent shows include work by Chris Vollmer -- Old and New Works.
Refer to Theatre page, also. Abreact is located at 1301 W. Lafayette, #113 in Corktown. (
reservations@theabreact.com.
)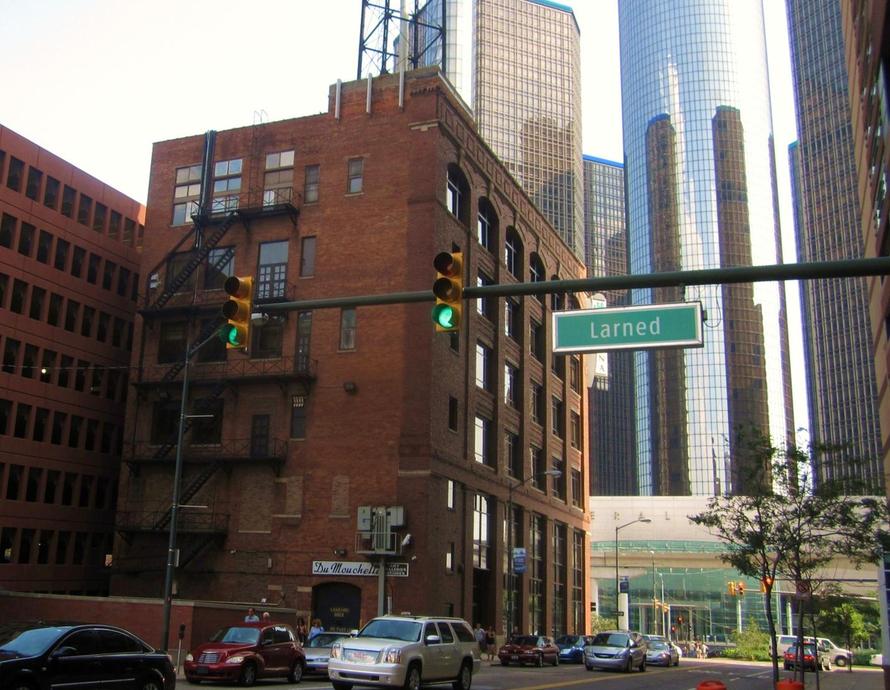 The art created at the academy has influenced the world and has more than met the ambitions of its visionary founder in numerous categories of design.
A View toward the Art Museum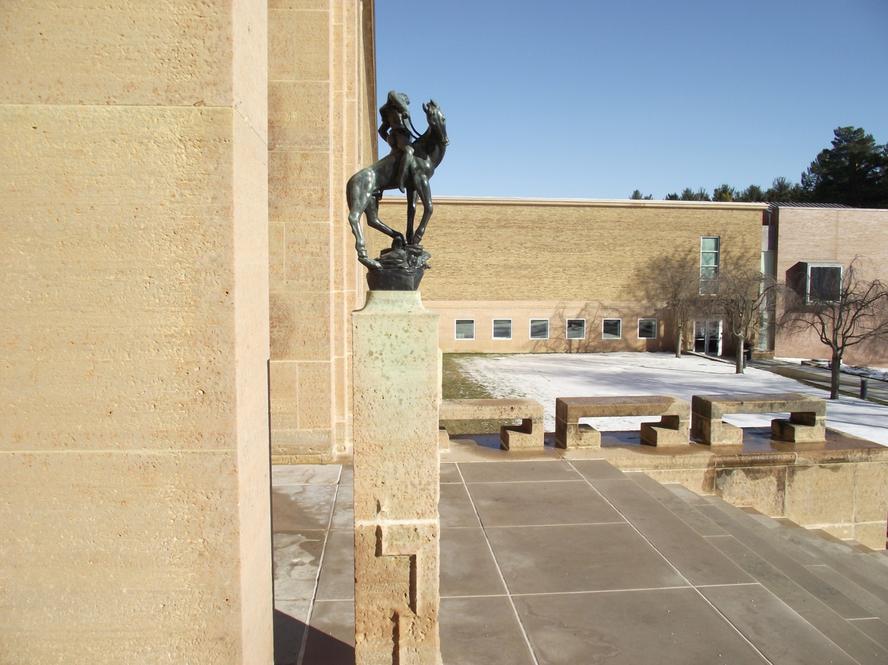 Columns of Museum Pediment, Obelisk & Reflecting Pool Cascade, Background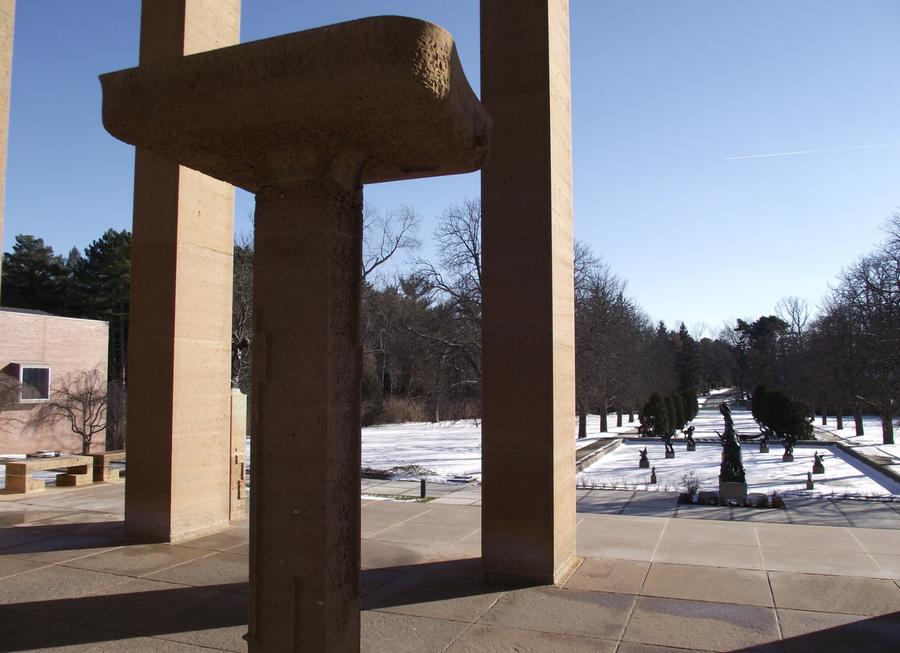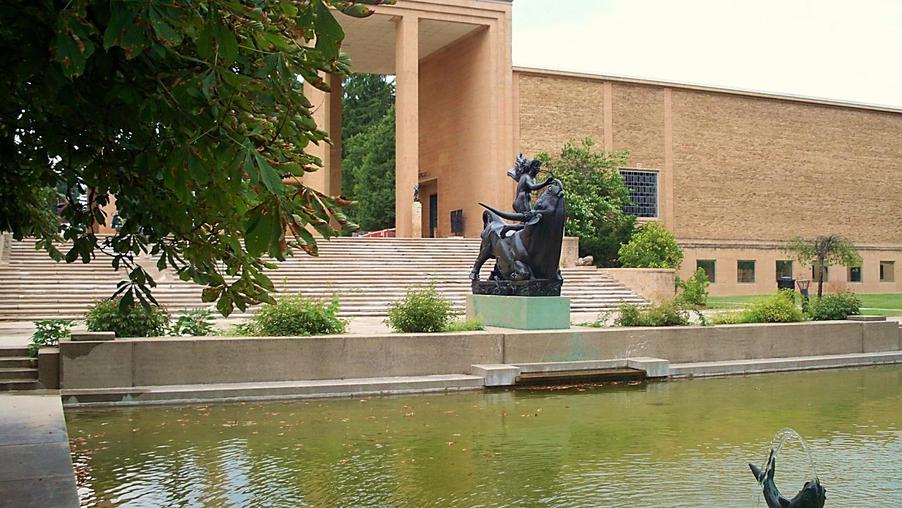 ​4731 Grand River Creative Corridor: Founded by Derrick Weaver with 70 artists on Grand River west of Midtown, this half-mile collection of murals and art billboards decorate an essentially abandoned area with images of Native Americans, provocative images and abstract paintings. The focus is a gallery building at 4731 Grand River. Refer to Page 16, Detroit Weird and Wonderful for more details. (313-355-3273.)



Miscellaneous Small Detroit Galleries (Info. Pending)



(Partial Source: Metrotimes, The Annual Manual, 2013)

5E Gallery: Located at 2661 Michigan Ave, Detroit.

The Arts League of Michigan: Located at 311 E. Grand River Ave., Detroit. (313-965-8430.)

Cave Gallery, Russell Industrial Center: Located at 1604 Clay, Detroit (cavedetroit.com.)

Cass Café 4620 Cass Ave., Detroit. (313-831-1400 casscafe.com.)

Center Gallery at the College for Creative Studies: Located at 301 Frederick Douglass, Detroit. Area shown on this page. (313-664-7800 collegeforcreativestudies.edu.)

College for Creative Studies Gallery: Located at 201 E. Kirby, Detroit. Area shown on this page. (1-800-952-2728.)

Contemporary Art Institute Detroit: Located at 4141 Rosa Parks Blvd., Detroit. (313-899-2243 thecaid.org.)

Dell Pryor Gallery: Located at 4201 Cass Ave, Detroit. (313-833-6990 dellpryorgalleries.com.)

Detroit Artists Market: Located at 4719 Woodward, Detroit. (313-832-8540 detroitartistsmarket.org.)

Dr. Sketchy's Anti-Art School: Detroit. (drsketchydetroit.blogspot.com)

Ellen Kayrod Gallery: Located at 4750 Woodward, Detroit. (313-833-1300 hannan.org.)

Johanson Charles Gallery: Located at 1345 Division St., Detroit. (313-483-1158.)

The Josephine Ford Sculpture Garden: Located at 201 E. Kirby, Detroit. (collegeforcreativestudies.ed.)

JRainey: Located at 140 Service, Detroit. (313-433-5022 jraineygallery.com.)

Ladybug Gallery: Located at 1250 Hubbard, Detroit. (313-899-2243 thecaid.org.)

Motor City Brewing Works (Wednesday Nights): Located at 470 W. Canfield, Detroit. (313-832-2700 motorcitybeer.com.)

Pioneer Building: Located at 2679 E. Grand Blvd., Detroit. (313-872-1943 thepioneerbuilding.com.)

Russell Industrial Center: Located at 1600 Clay, Detroit. (313-872-4000 ricdetroit.org.)

Swords Into Plowshares Peace Center and Gallery: Located at 33 E. Adams, Detroit. (313-963-7575 swordsintoplowsharesdetroit.intuitwebsites.com.)

Tangent Gallery: Located at 715 E. Milwaukee, Detroit. (313-873-2955 tangentgallery.com.)

The UFO Factory: Located at 1345 Division, Detroit. (313-483-1158 ufofactory.com.)

WCCCD Brown and Juanita C. Ford Gallery at Wayne County Community College: Located at 1001 W. Fort, Detroit. (313-593-0904.)

Work: Detroit: Located at 3663 Woodward, Detroit. (313-593-0940.)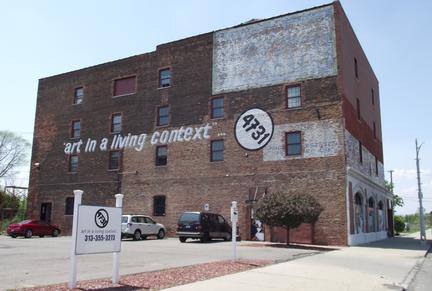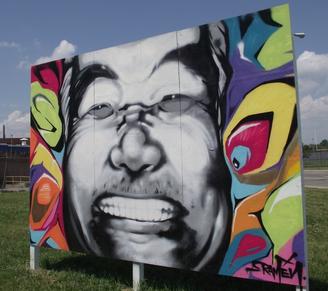 N'Namdi Center of Contemporary Art: The N'Namdi Gallery was opened in Detroit in 1981, by George N'Namdi. The Center of Contemporary Art was recently built, presenting works of modern abstractionism by Africans and African Americans. Exhibitions have included artists like Ed Clark, Frank Bolsing, Robert Colescott, Howarden Pindell, Richard Mayhew, and Nanette Carter. It's located at 52 East Forest in Midtown. (313-831-8300.)

Re:View Contemporary Gallery: Founded by Dimone DeSousa, this facility creates media in the visual arts, design and writing. The Contemporary Gallery is composed of an Exhibitions Gallery with one and two person exhibits by nationally and locally known artists, and a Commercial Gallery and Design Store with works by different artists and designers. Recent exhibits have included work by Kate Silvio, Joe Namy, and Adam Shirley. It's located at 444 Willis. (313-833-9000 www.reviewcontemporary.com/

.)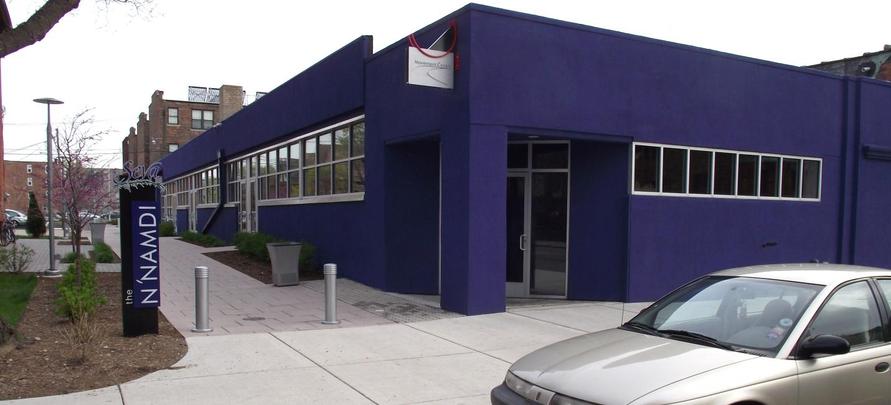 Heidelberg Project:
Sometimes controversial, this is a group of houses in a two block area, extensively decorated with discarded objects, and has a reputation that extends far beyond Detroit. Tyree Guyton founded Heidelberg Project -- often regarded as an art community -- on the east side of the city. The local area has sometimes had a love-hate relationship with this artwork that once faced almost certain demolition by a former mayor. The Project also includes a gift shop that sells unique, handmade greeting cards by Darlene Reynolds and "The Book," a 160-page document featuring the 20-year history of the Project in photos. There are many other interesting keepsakes for purchase at the shop. It's located at 3360 Charlevoix St./42 Watson Street. Unfortunately, the project has suffered a huge rash of fires recently and many of these attractions are gone. (313-267-1622 i
nformation@heidelberg.org,
)


Bureau of Urban Living
: This is a modern goods store with gifts and specially designed maps and prints offered by local artist and designers. It's located at 460 West Canfield. (313-833-9336
bureauliving.com
.)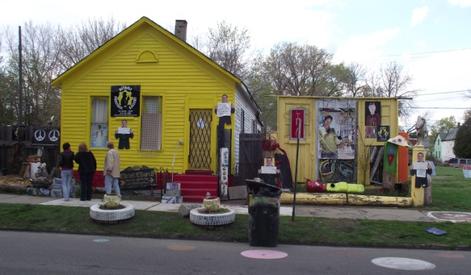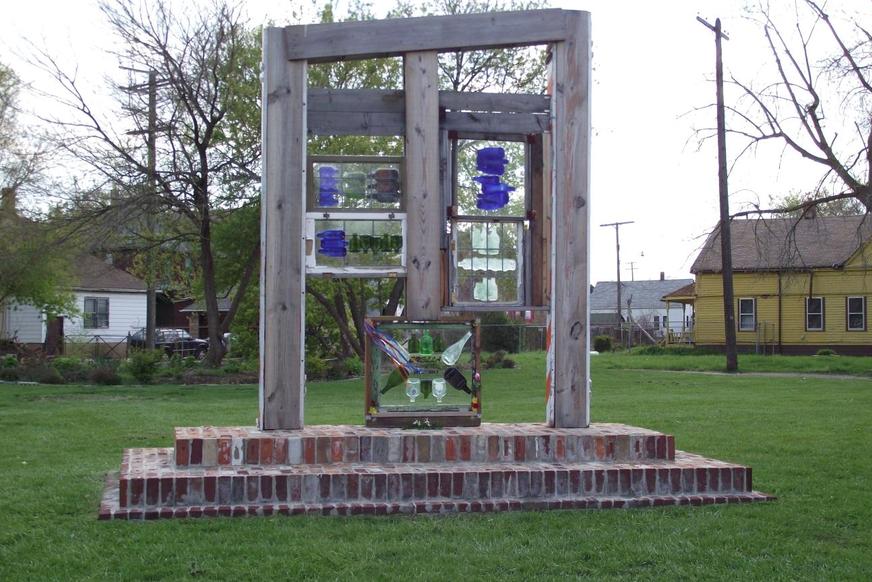 MBAD/ABA Museum W

here "African Town Begins": It's located at 6559 Grand River in the New Center. Museum Details pending.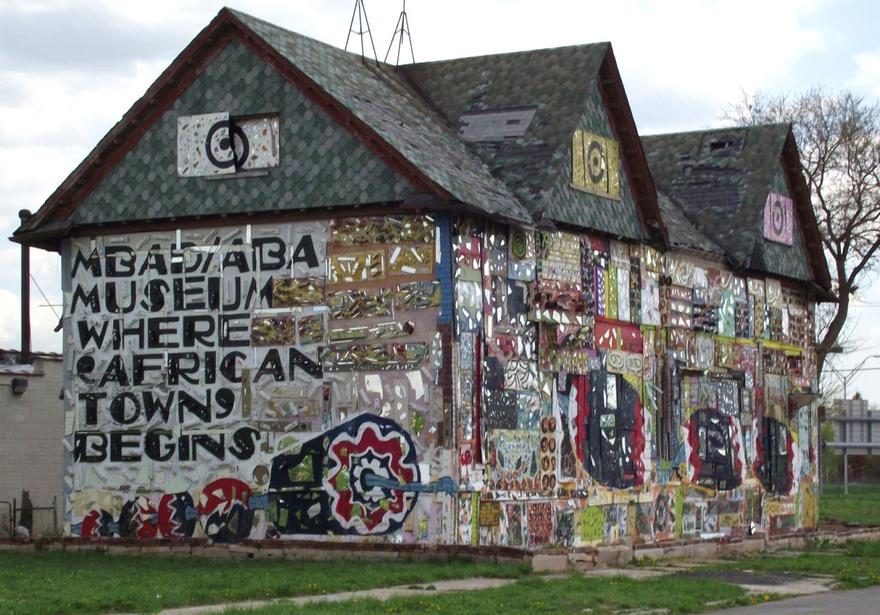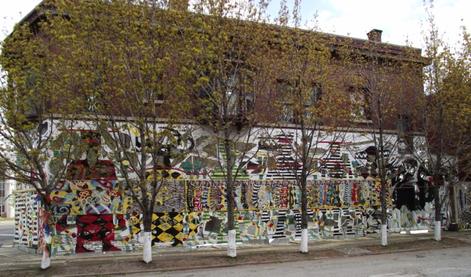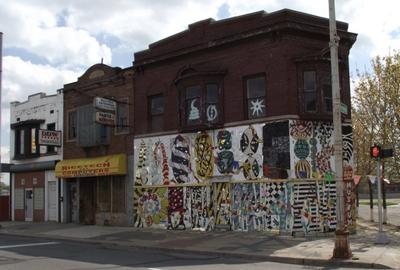 SCARAB BEETLE SYMBOL

This image is inlaid with Pewabic tile.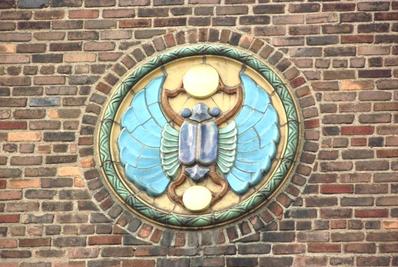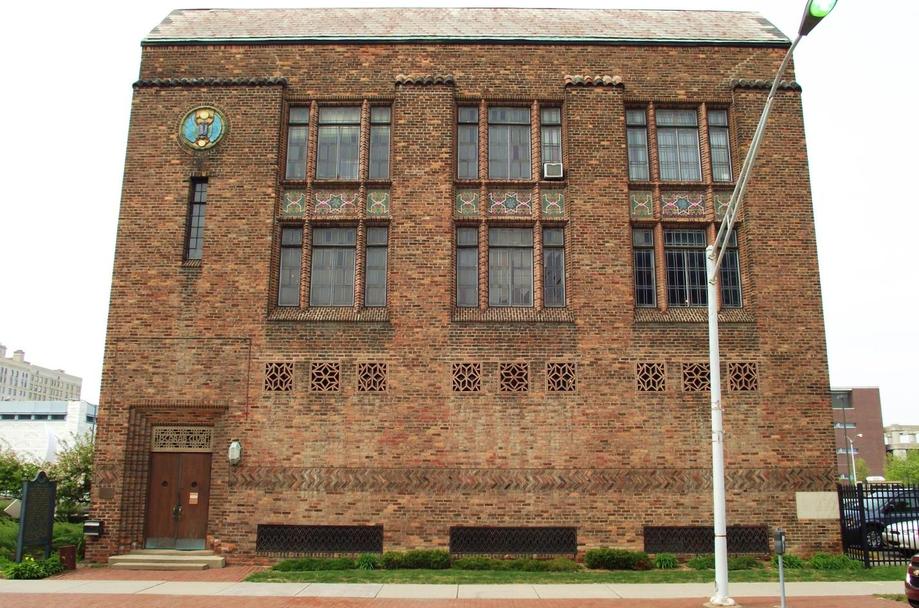 ​​​​​​
Long-Sharp/Curis
art gallery: It's located at 1260 Library in Downtown. (See "Z" Garage and Belt Alley Gallery nearby.)



Wayne State University Art Department Gallery/Community Arts Building Gallery
: This is a student gallery but hosts other exhibitions. One recently featured exhibit included 35 paintings and drawings by Peter J. Gilleran with work in Cubism, Pointillism, Abstract Expressionism and Fauvism. Other installations have featured Topher Crowder, Erik Olson and Sean Renkert. The museum is located at 150 Community Arts Building, 450 Reuther Mall (near Cass and Kirby- Palmer). (313-577-2423
www.art.wayne.edu/communityarts_gallery.php or artinfo.com
.)


Elaine L. Jacob Art Gallery, Wayne State University
: This gallery presents International, national and regional contemporary art. The floor plan is split into a bi-level layout. Installations are meant to be provocative and challenging. Recent presentations have included "William Gropper and More: Dissent and Satire" and "Breaking the Mold: Contemporary Japanese and Chinese Ceramic Sculpture." The gallery is located at 480 W. Hancock St. (313-993-7813
artinfo.com .
)



Spiral Collective
: This is a group of businesses that includes galleries. It's comprised of Rose Tulani, Inc., Source Booksellers and Dell Pryor Galleries Recent exhibits at Del Pryor have included Gilda Snowden, Romare Bearden and M. Saffell Gardner. The collective is located at 4201 Cass. (313-833-6990
dellpryorgalleries.com
.)


City Bird
: This is a center for artwork owned by two family members who present the work of fifty or more artists and designers, some offering housewares for sale with Detroit themes. It's located at 460 West Canfield. (313-831-9146
ilovecitybird.com.
)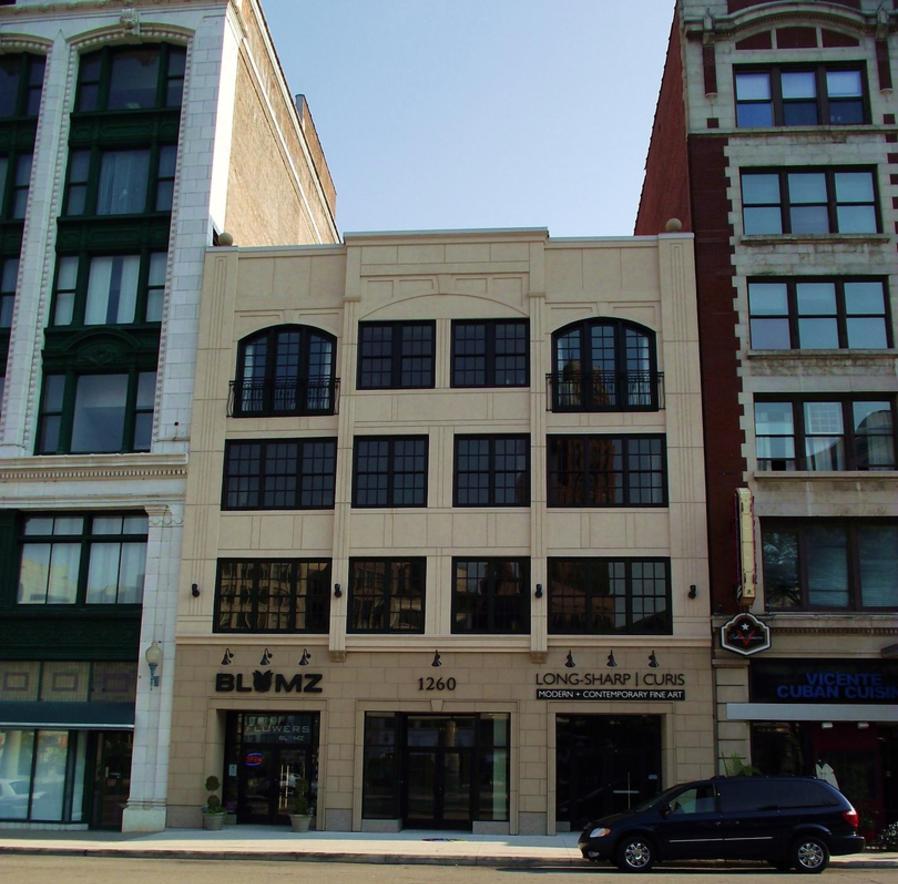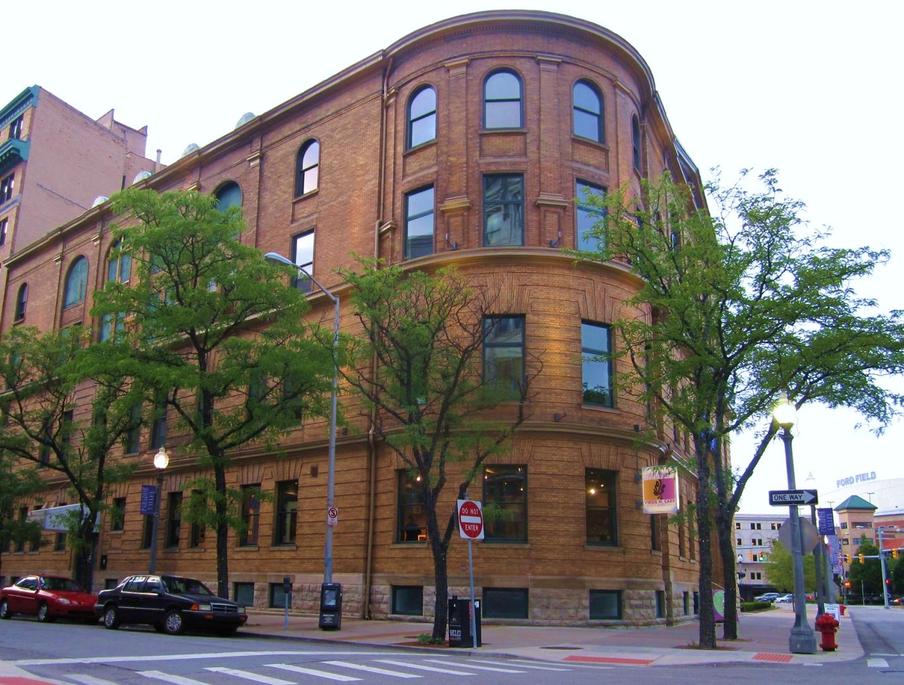 ​​​​
Detroit Artists Market
: This market was founded in 1932 with a mission to foster and promote the "work of emerging and established artists." Artists produce paintings, sculptures, photography and work in other media. Recent shows include Wordage and Elements Gallery artists like Ryan Asplund. Suzanne Anderson and Barbara Brown have also been featured in shows. The galleries are located at 4719 Woodward (313- 832-8540 www.detroitartistsmarket.org .)​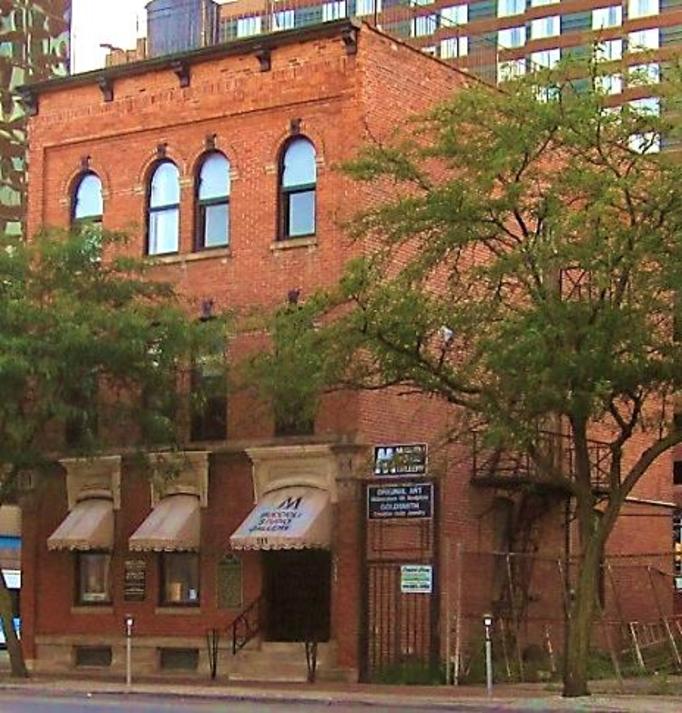 ​​​
The museum includes the restored Commandant's House, the 1848, 5-story Limestone Barracks House, a hospital, shops, a recreation bldg., an officers' quarters, stables, a guard house, the earthen, star-fort itself with brick-lined tunnels, a Tuskegee Airmen National Historical Museum and an ancient Native American burial mound (750 AD). A Native American Museum is also on site. (The small Tuskegee Airmen museum has a good collection of aircraft models of planes that fought WWII battles, as well as photographs and personal accounts of heroism by this African American unit.)

No hostilities were ever seen at Fort Wayne, save one: A group of southern sympathizers sneaked across the river from Amherstberg, Ontario in a failed attempt to free rebel prisoners during the Civil War.

Many of the exhibits are gone for now, but for purists the fort is an authentic window on history with the finest example of military fortifications west of the Alleghenies. The fort is only open on weekends (at the time of this writing), and is located on the river, west of Downtown at 6325 W. Jefferson in the Delray area. (313-833-1801 http//detroithistorical.org.cq-lendzion.)

Southwest Detroit Museum (new; info. pending):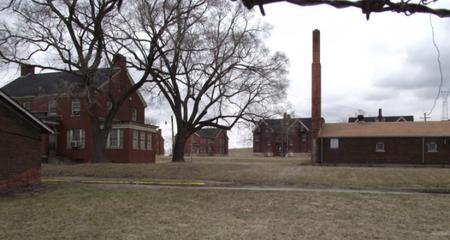 ​​
Fort Wayne
(...and Tuskegee Airmen National Historic Museum – Native American Museum): Built in 1845, it is the only surviving fort of three on the Detroit side of the river. Its mission was to provide an artillery post to thwart potential British invaders from Fort Malden, Canada with 10-inch cannon aimed from its star-shaped parapets (but never installed). General "Mad" Anthony Wayne was honored with the name of the fort, known for the battle of the Fallen Timbers against British proxy forces and Native Americans in 1796. (What made him Mad? Was it the coffee? Refer to Page 8, Detroit Weird and Wonderful in the Mystery History section.)

The fort was an active base from 1845 to 1973 where it housed Civil War troops, generations of American servicemen, Italian war prisoners and its share of ghosts. Fallen on hard times the museum is in poor condition and is being resuscitated, but lacks an overall commitment of necessary funds.
Fort Wayne – Showing Surface of Earthen Fort (Foreground) and Soldiers' Barracks (Background)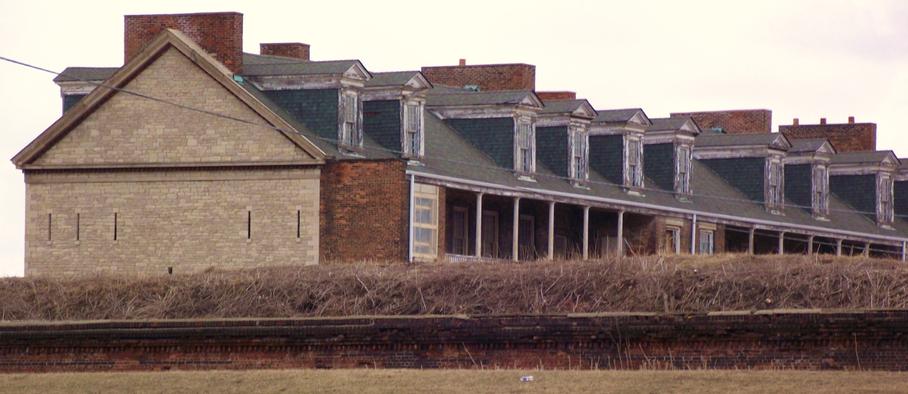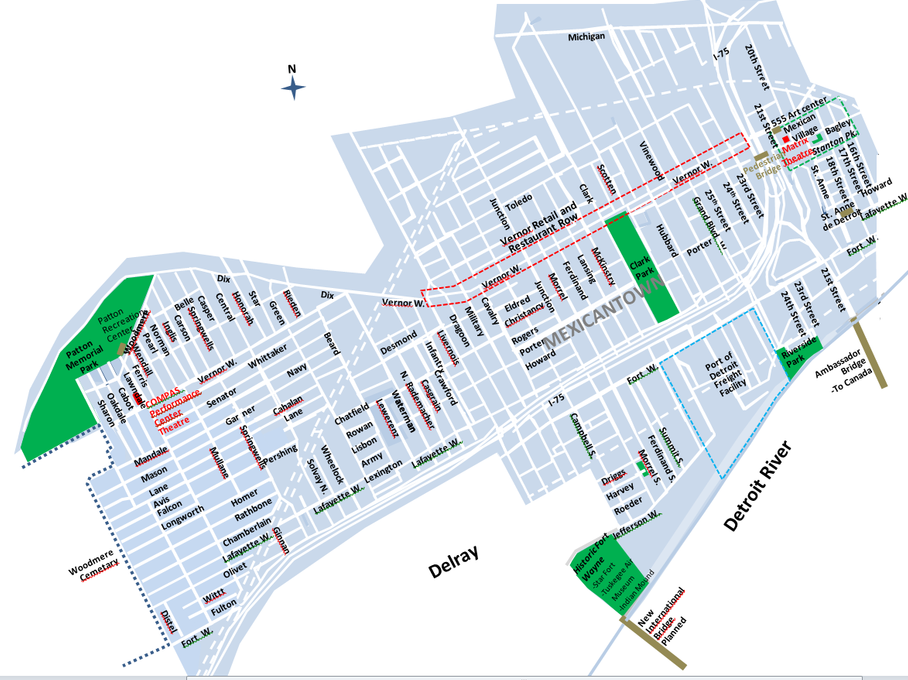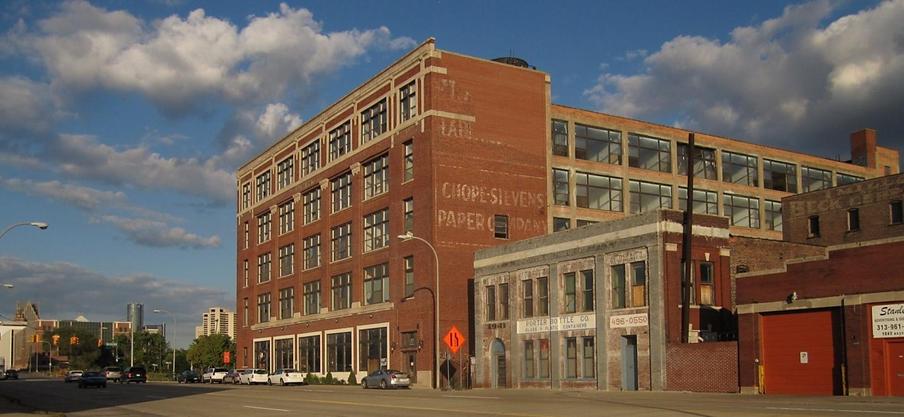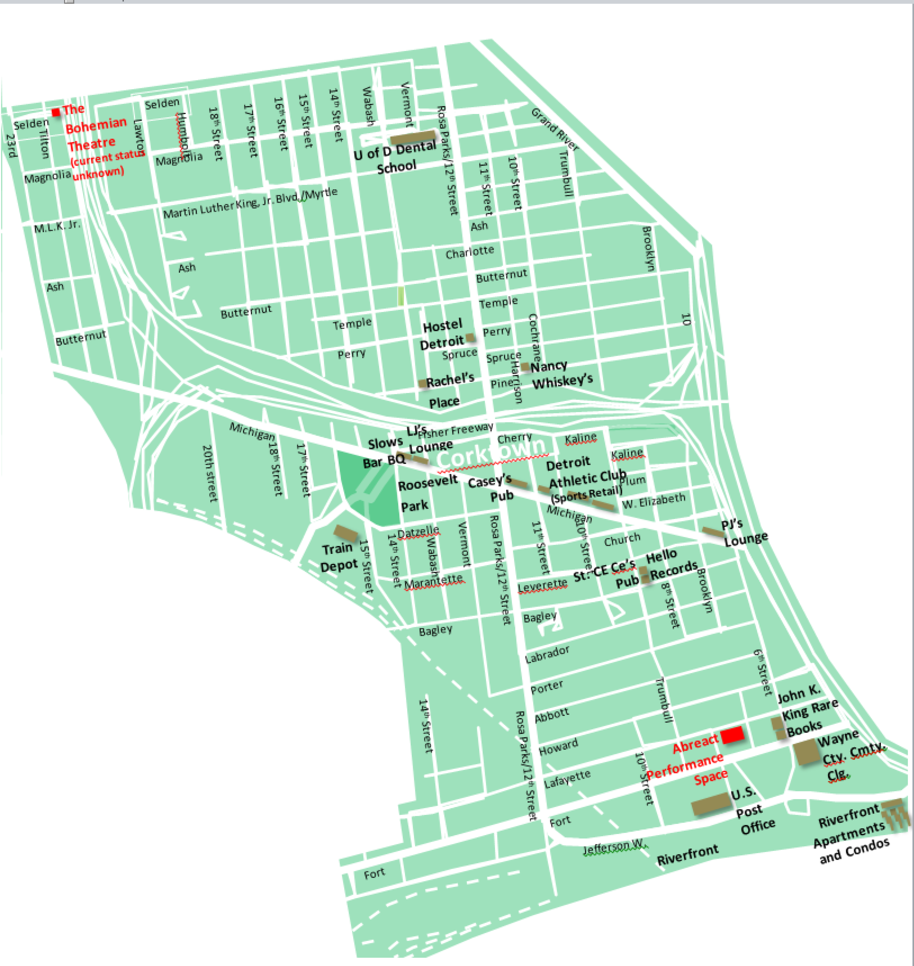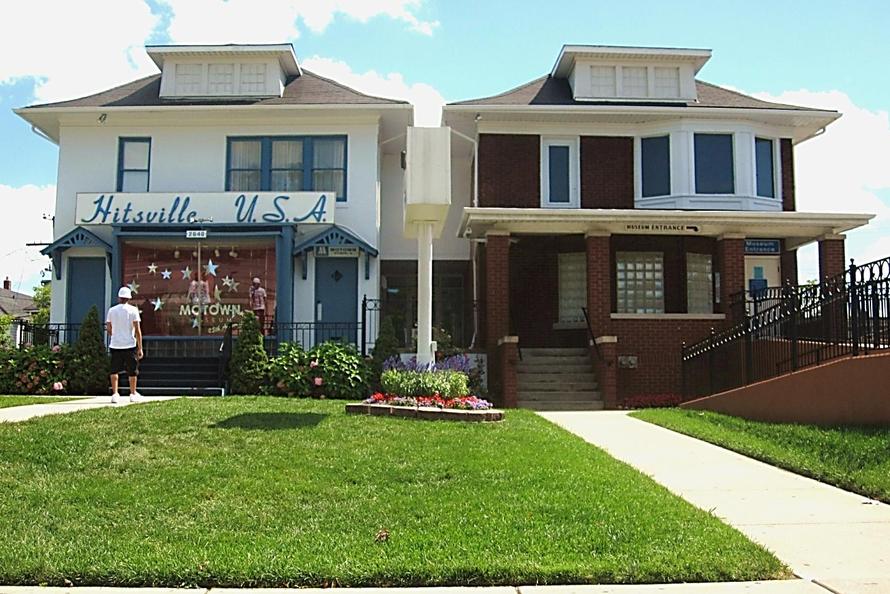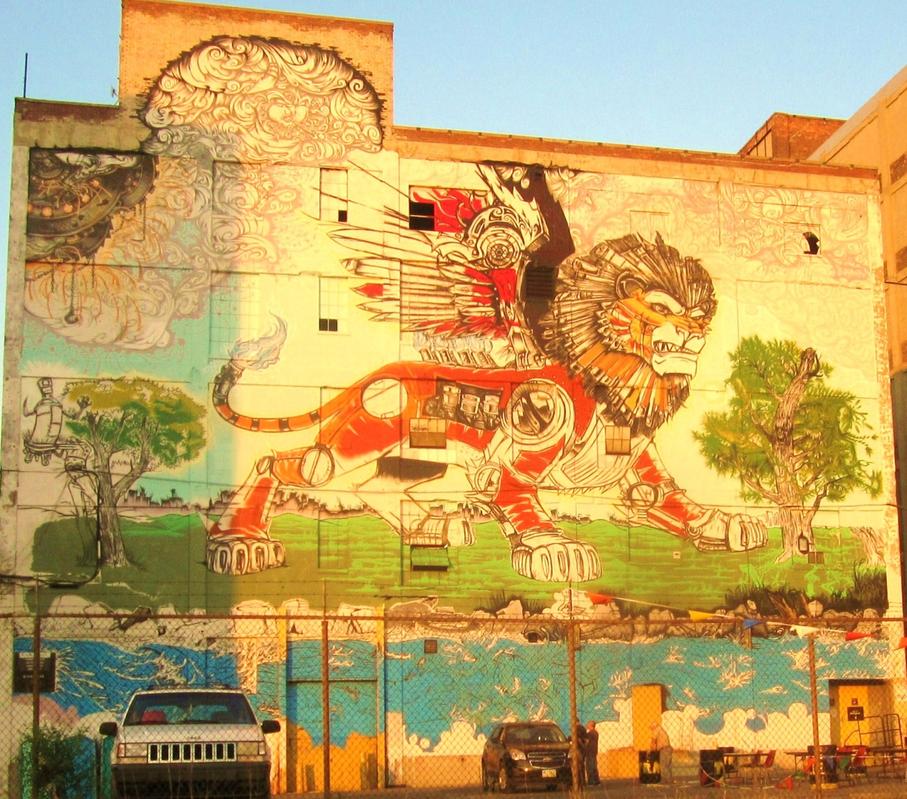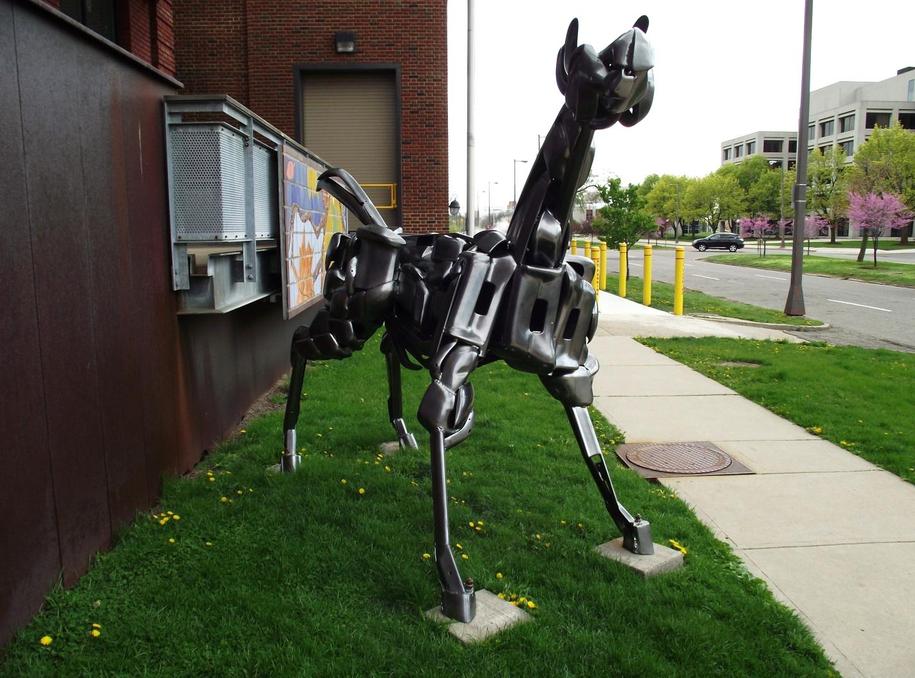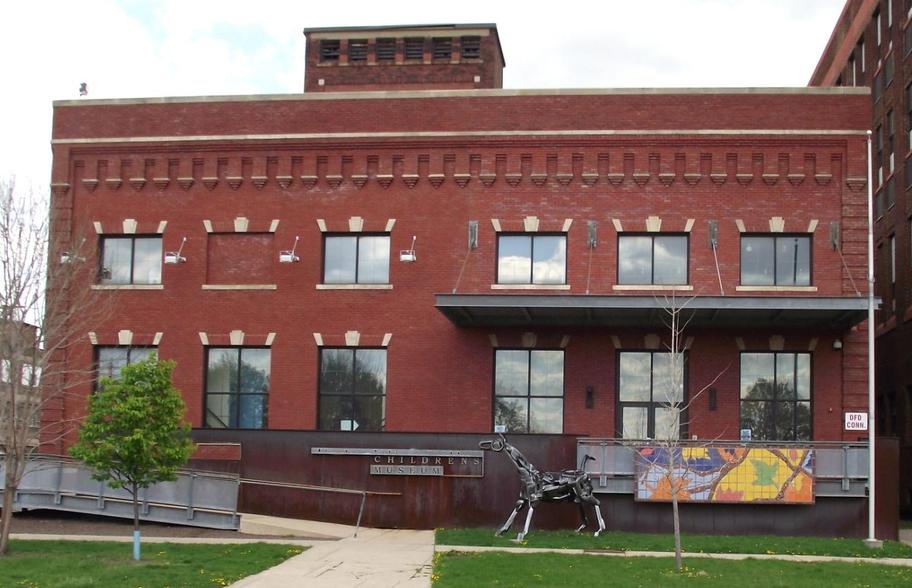 ​​THIS PAGE CONTINUES WITH 2b, Museums & Collections.... NewCenterattractions.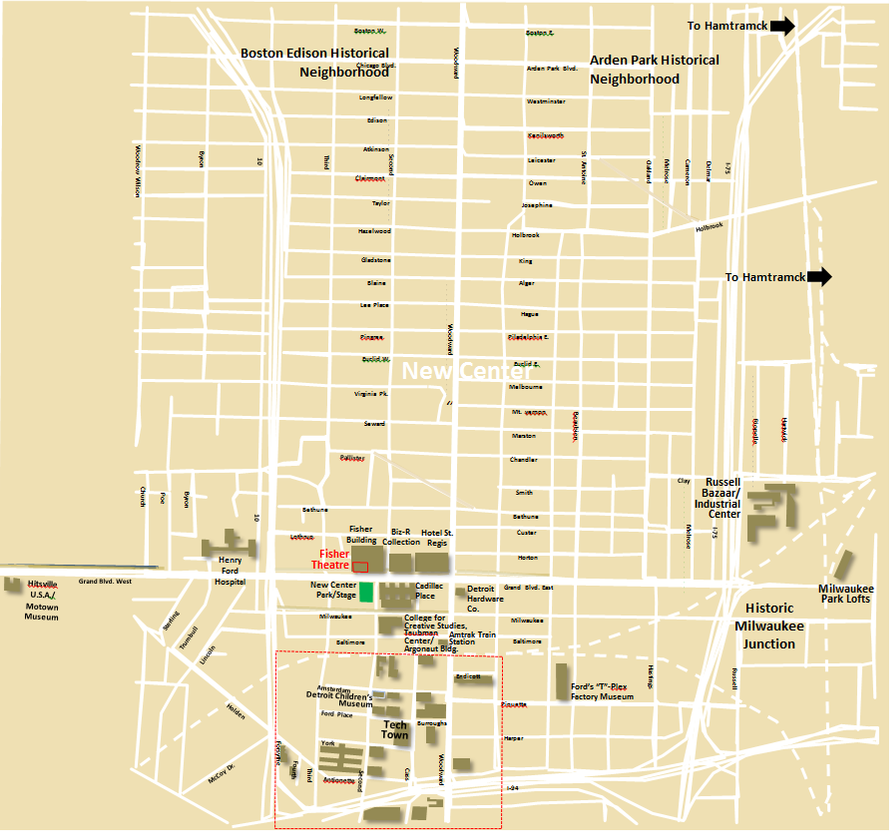 Forest Trail & Back Lawn near Lake
Garden Arbor under the Pines
Basking Turtles in Bog Garden
Rock/Bonsai Area of Oriental Water Garden
Canada Goose nesting on Water Garden Island
​​​​​​
Many ponds and nature trails meander through the landscape, including an oriental water garden.

Ceremonial Gate Entrance to Oriental Pond
Near Library Entrance (Saarinen House -– Background)
Carl Milles Sculpture, Cranbrook House
Cascading Reflecting Pond and Sculptures (Art Museum)
​​
Several gardens were included as well as fountains with reflecting pools and landscaped terraces. Many improvements were commissioned to add glasswork, wood carvings, fine furniture, sculpture, tapestries and quality decor by gifted artisans of the era, who Booth personally supervised. Several works by old masters were bought for the residence.

Cranbrook House in Winter
Cranbrook House in Summer
​​​​​
Booth then bought a 172 acre ramshackle farm in Bloomfield Hills, adding lakes and trees to its barren hills. The Cranbrook House was built in 1908.

It is the oldest surviving manor home in southeast Michigan and was named after Cranbrook, the Booth home town in England. Otherwise known as the Booth mansion, it is registered as a National Historic Landmark and was designed by Albert Kahn in the English Arts and Crafts style.
​​​​
√√Rec
The Cranbrook House and Gardens
(Bloomfield Hills): George Gough Booth made his fortune in iron works, lived in Windsor, Ontario and then moved to Detroit when he married Ellen Warren Scripps, the daughter of Edmund Scripps, newspaper magnate.
Cranbrook House Stone Lane
​​​​
√Rec

Meadow Brook Hall and Gardens (Rochester): The great Hall was recently designated a National Historic Landmark. Designed by Smith Hinchman and Grylls, architects, the Tudor Revival mansion with 110 rooms and a total of 88,000 square feet, was constructed in 1929 for Matilda Dodge Wilson, the widow of John Dodge of automotive fame and Alfred G. Wilson. The 1,400 acre site includes two golf courses and the campus of Oakland University. The mansion is the fourth or fifth largest in the U.S. and contains a substantial portion of the estate's original art collection that includes Bonheur, Constable, Reynolds and Gainsborough masterpieces as well as the many Romanesque sculptures of Carrado Parducci. One masterpiece was recently identified as a rare find and restored by the Detroit Institute of Arts under exclusive arrangements.

Sited on Lake St. Clair frontage, the estate has 3,000 feet of shoreline bordered on the north by a private cove dredged for pleasure craft.

Edsel and Eleanor Ford House, East (lake) Elevation
​​√Rec The Edsel and Eleanor Ford House, Grosse Pointe Shores: Designed by Albert Kahn in 1927 to evoke an English Cotswold cottage or manor home, it was constructed on an 87 acre estate of a Ford family auto baron and his wife at the shore of Lake St. Clair. Edsel was Henry's only son, the focus of an often difficult relationship. The estate was as much a sanctuary for Edsel as well as a statement of wealth and good living.

Mansard Roofs, Brick and Limestone Masonry Mixed Architecture
​
Palmer Woods
: This neighborhood covers several blocks along Woodward in northern Detroit and is still a coveted residential area of breathtaking architecture and stately old mansions. (Both Gilda Radner and Minoru Yamasaki lived in this large neighborhood that includes Palmer Woods and Palmer Park.)
Brick and Limestone Masonry
​​
Barry Subdivision: The Barry neighborhood is a small collection of upscale homes on the lower east side at the western-most edge of the Detroit's Gold Coast by the river.
Indian Village Gothic-Tudor
​​​
√Rec Indian Village: The original address of many of Detroit's first families in an area about three blocks wide and five blocks long bordering East Jefferson. Today it clings to its heritage with less certainty among neighbors who have seen better days. This island of prosperity still offers up a sampling of fine architecture near its east side upper middle class siblings that are a notch lower on the income scale and less well maintained.
The Hunter House
: Designed by George Depew in 1890 for William Northwood in the Chateauesque style, this 3-story home later became a church in the 1960s and was then purchased by the Hunter family for restoration as a home.
These buildings include the Roehm House, the Scott House, the Owen House, the Raymond C. Smith Carriage House and the John R. Carriage House. The primary focus of this collection is the Pungs House (
interior photos pending
). The historic Victorian home was built in 1891 for William Pungs and offers accommodations, dining and meeting space. Significantly, Mr. Pungs was Vice President of the Michigan Railroad Supply Company and founder of the Anderson Carriage Company. Both are important contributions. For without the rail that brought resources to Detroit and the carriage builders, the U.S. auto industry might never have gained a foothold five years later.
This industry would inevitably change the character of the very neighborhoods that fostered its creation, with the replacement of the Carriage House by the garage, and the carriage by the auto body, using the same materials. The Pungs House contains nine guest rooms, two fireplaces and hardwood floors. Each guest room has a private bathroom. The Inn has offered package deals that share visits with the DIA and the Michigan Science Center. Dining at the Inn is available in its banquet and meeting facilities, and outdoor reception areas. This EXCELLENT
extended stay Inn also features parlors, and areas for standing cocktail receptions. It's popular with metro Detroiters and other visitors who use the facility to enjoy a sports weekend, to tour Eastern Market or the RiverWalk, or to see art at the DIA. Other important homes, like the Lewis Cass Mansion are found on the next corner or across the street. The Inn is located at 84 East Ferry. (Please contact this popular Inn at 313-871-6000 or review the website at,
t
heinnonferrystreet.com
.).
Inn on Ferry Street, Area of Associated Homes
Garden View to Building South Elevation
Refer to the Theatre Page for more information. The Whitney is located at 4421 Woodward near many of Detroit's theatres and museums in the north Midtown area. (313-832-5700 www.thewhitney.com)
First Floor, Fireplace and Grand Piano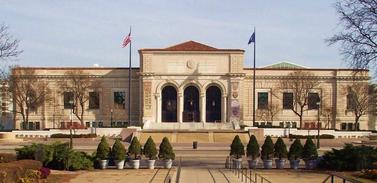 Maintained Brush Park Baubles
Map of New Center and [North End]

​​​​​​
John K. King's Books
: It began in Dearborn and moved to its present location in 1983 while continually adding to its collection. But it is still recognized by the Advance Glove factory sign, and for establishing one of the world's largest private collections of books (about 1 million). 750,000 are considered rare. It offers four floors and a basement with full access to patrons in one building. A separate building houses the rarest items available by appointment only (with perhaps 20,000 to 30,000 books). Additional locations are available in the nearby Wayne State University campus in Detroit and the suburban city of Ferndale. This collection is surprisingly popular and is a magnet for researchers and book nookers who like to browse. The drab exterior of the main building quietly conceals its reputation as a museum and a store, but you can't judge a book by its cover. The main location is found at 901 West Lafayette, in Corktown near Downtown by the river. (313-961-0622
www.rarebooklink.com/cgi-bin/kingbooks/aboutus.html
.)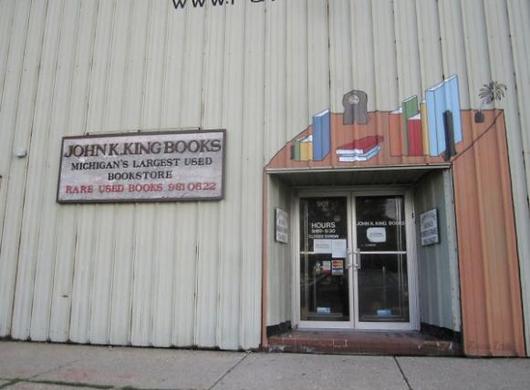 ​​

Russel Industrial Center and Bazaar: A former heavy industry warehouse with three massive brick buildings (7 total), has become an art mecca and small business center composed of over 150 tenants. It has experienced steadily rising popularity in just a couple years, and is located at 1600 Clay Street by the I-75 freeway in the New Center. It's rapidly adding new attractions and festivals for film, art and business, sometimes attended by crowds of 25,000 people. Artists can rent space for three days of the first week of every month for a very reasonable fee. A giant mural of a Chimera dominates the center building wall. Refer to the Detroit Annual Events Calendar page for related information. (313-872-4000 www.ricdetroit.org/.)


​

​​​

Children's Museum(check current status): This museum is operated by Detroit Public Schools, houses roughly 100,000 artifacts, and was recently moved and expanded. It currently partners with the Michigan Science Center. Hands-on displays are the focus of child orientated exhibits, which strive to provide a rich, creative experience. The museum has added a dinosaur collection and a Nutrition Kitchen to popular attractions like the Planetarium, while continuing to explore inventive uses for its immense archives. Only a fraction of its artifacts is displayed. The Children's Museum was formerly located at 67 E. Kirby (replaced by the Hellenic Institute, also featured on this page). It's now in a 2-story, red brick building located at 6134 Second Avenue, a short distance from Hitsville USA in the New Center area, one block south of W. Grand Blvd., nine blocks north and two blocks west of the Detroit Historical Museum. (313-873-8100.)




Some editing still required.
​​​
Cranbrook Educational Community and Museums (Bloomfield Hills): Founded in 1904, it is a co-educational community for K through 12-college prep. and graduate students who share the campus with museums of art and science on 319 acres.

Both noted architects, Eliel Saarinen and Albert Kahn designed many of the buildings in the tradition of the Arts and Crafts movement and the International style.


​

​​​​
In 1922 the Booths decided to make a lasting commitment to their dream to create six separate cultural institutions of science, education and art on their estate. They eventually willed the property to the Cranbrook Foundation in 1944. Tours, both guided and self-guided, are available at the Cranbrook House and Gardens now totaling 319 acres. The mansion is currently used for some of the Cranbrook's administrative offices. The Cranbrook House is located within the rolling hills of the Cranbrook Educational Community at 39221 Woodward Ave. (248-645-3147 cranbrook.edu/housegardens/history)
Saarinen House: Also, available on the Cranbrook grounds for tours, is the Saarinen House designed by Eliel Saarinen, Cranbrook architect.

Marshall Fredericks Sculpture (Art Museum)
Framed Archway with view toward Cranbrook Estate Mansion
Rear Garden Area View of Manor
​
Booth was never quite satisfied with the mansion, and added several wings and out-buildings to the site.

View toward Art Museum from Landing (toward hill beyond)
Reflecting Pool Fountain Statuary
The Hecker House: This strong but elegant Chateau style edifice was built in 1888 for one of Detroit's Civil War colonels who made his fortune constructing railroad cars from Michigan's immense White Pine forests. The mansion has 49 rooms and a carriage house that was converted into a 200-seat concert theatre, designed by Louis Kamper. The impressive castle-like exterior is complemented by the carefully crafted interior, an example of the early French Renaissance period. It contains rich marble fireplaces, a mahogany dining room and a large, oak paneled hall. The 200-seat theatre in the Carriage House provided a setting for mock court trials. The house was a law office until recently, but it still attracts a lot of admirers to its castellated profile at 5510 Woodward near the DIA in the north Midtown area.

North End and West Elevation of Property
​​
The Fisher Mansion: Built in 1927. Art Deco home of Lawrence P. Fisher of Fisher Body; includes gardens fountains and pools. For some time it was the home to the Hare Krishna. It's located on 383 Lenox Street, in Detroit near the river in East Town, on the lower east side (313-331-6740). With tile roof and mission style architecture it could be a part of Beverly Hills, California real estate -- instead of Detroit -- and looks out of place here without palm trees.
​
​√RecThe Inn at 97 Winder: This magnificent home is an 11,000 square foot 1876 Victorian/Second Empire mansion designed by John V. Smith and built for John Harvey in the neighborhood once known as Little Paris, and later known as Brush Park. A few curved windows constructed in the Lucarne style frame the 2nd story. The façade is wrapped in parallel bands of stone and brick. It combines a touch of Queen Anne and Mansard architectural features and is the largest of the remaining Victorian homes in Detroit.

MORE BELT ALLEY GALLERY IN Z GARAGE AREA

Detroit has become one of the nation's meccas of graffiti art, attracting artists from around the world.
Virgil H. Carr Cultural Center
​​
Fort Street Gallery
: This gallery/studio hosted a show by the name, Primary Detroit, featuring Tristan Eaton, Parskid, The solemn Truth, Zealands's Askew, Chicago's Rose, and New York's Jaes. Fashion shows are also held. It's located at 1915 Fort Street (at Rosa Parks) after moving to this location in the last few years. (248-379-9997.)
John K. King's Books: Is it a Museum or a Store?
Russel Industrial Center and Bazaar (Chimera Painting)
How to use this Page:

This page is a continuation of Page 2a.
The Cranbrook House and Reflecting Pool
Estate's Private Garage Entrance on Lake Shore Drive
Palmer Woods Entrance at Woodward – Corner Tudor
JOHN K. KING'S BOOKS ENTRANCE

Lucien Moore House Side Elevation
291 Edmunds, private residence (left) & 79 Alfred, Vanoverbeke Attorney Offices (right)
The Inn at 97 Winder, West Elevation
​​​​​
​√Rec 234 Winder Street Inn: This home is known as the Emmanuel Schloss House, and is one of many fine examples of the 2nd Empire architectural style in Brush Park. This two-story brick building was built in 1872 for Jewish-German immigrants, Emmanuel and Rebecca Schloss. It is listed as a State of Michigan Historical Landmark, and has been completely restored to its original finery. Tours are regularly available. Buffet-style dining or barbecue have been arranged through reservations for special events, celebrations and weddings. The Inn also includes a parlor for other gatherings. This beautiful and historic residence is located at 234 Winder Street near several museums. (313-831-4091 www.234winderstinn.com.)

2nd Chance and Slim or None
​​​​​
DETROIT
ENTOURTAINMENT

.

COM
Several old masterpieces stubbornly hang on in Brush Park, once known as Little Paris. These were the comfortable abodes of business elites like Gillis, Hudson and Kahn.

Perhaps five to ten percent of the opulent mansions still cling to a carpet of fields in the southeast Midtown neighborhood. A sudden urgency favors preservation, and for a handful, restoration is in full swing. Some were rehabbed into bed-and-breakfasts, Inns or business retreats. A few urban pioneers have restored them for personal use.

These homes have the power to turn back the clock to Detroit's 2nd Empire, Victorian, Federal or Italianate finery that balances a craftsman's flare with conservative pride. Equal finery is found outside Brush Park, but these design jewels risk a death struggle to stay one step ahead of salvagers. Vandals and pyrophiles prey on them without notice. Their schedules are never posted and their appointments always open.

Restoration billboards proclaim "Coming Soon" but may arrive too late. Once rescued, these gems radiate consummate glory as unsurpassed as any in 1880.

Some catch a break when a developer leverages their rich heritage to market new apartments. Two investors renovated a couple of the last best examples of early Brush Park including the Ransom Gillis mansion before the carpet could be yanked from under them. Without a savior they faced demolition or the scrapper.
Cranbrook Academy of Art Museum (Renovated and Expanded)
4731 Grand River Creative Corridor
​​​
Virgil H. Carr Cultural Center: This is the new home created for the Arts League of Michigan, providing a cultural arts environment for Africans and African Americans in historic Harmonie Park. It includes galleries and studios for professionals as well as jazz studies and art camps for youngsters. It's located at 311 E. Grand River in Downtown. (313-965-8430 http://www.artsleague.com/

.)
The
Muccioli Studio Gallery
: It's located on 511 Beaubien in Bricktown (Downtown).
​​​
555 Gallery and Studio (Non-Profit)
: It was founded in 2002 in Ann Arbor in the Technology Center area that had its roots in a 70s art and culture community. During its growth, 555 has founded several new artist communities. One current Detroit location is in the Tent and Awning building in the Woodbridge neighborhood. It recently opened its main gallery with 2,100 square feet. The latest project, involves the conversion of the Third Police Precinct in southwest Detroit (Mexicantown) to the Arts and Greening center. It opened with gallery and studios, live work space and workshops. The garage area is a Detroit Farm and Garden, landscape supply yard, and retail farming area. The original center is located at 4884 Grand River Ave. (313-894-4202 www.555arts.org.)
Lucien Moore House North Elevation, 104 Edmund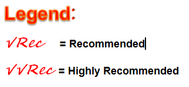 Garage Interior left and Turntable Platform, right
The home is constructed of sandstone walls and a slate roof with interiors of antique wood and transplanted wood fireplaces. A large Gallery room built with 16th century style oak paneling and stained glass windows gives the building its distinctive character.

Extensive art collections decorate some rooms that include Renoir, Cezanne and Degas paintings. Whole sections of paneling and furnishings were obtained from English estates like Wollaston and Upminster, Deene Park, Heronden Hall or modeled after Boughton Malherbe. A graceful landscape of tall pines, oaks, maples and weeping willows decorates a broad grassy meadow leading to the home on the lakeshore.
​​
A swimming pool and squash court provided the Fords recreation, and a turntable garage permitted easy access to parked cars.

The estate has undergone restoration recently. Classes, lectures, tours and special events are held here.

The Edsel and Eleanor Ford House is located at 1100 Lake Shore Dr., Grosse Pointe Shores among other great mansions and the brilliant vistas of Lake St. Clair. (33-884-4222 www.fordhouse.org)

Sandstone Wall and Slate Roof
Marvin M. Stanton Home/The Castle(not shown): A former Bed and Breakfast constructed in the medieval castle style in 1898, this 13,500 square foot home is a collection of parapets, crenulations, turrets, beige colored stone lintels and red brick. Marvin M. Stanton, originally from New York, established a thriving men's clothing business and built the home along a canal. It also included a carriage house. This mansion is not currently available to the public for interior viewing except for interested buyers (at the time of this writing). It's located at 530 Parkview on the east side of Detroit.
Indian Village 2nd Empire
Brick and Limestone Masonry
Barry Subdivision Mansard Roof
​Boston-Edison, Arden Park: One of the most beautiful neighborhoods of the New Center-North End area includes Boston Edison and Arden Park, which reside on each side of Woodward in the area north of Detroit's second Downtown at Grande Blvd. Many fine mansions grace the residential streets near Boston and Edison in a huge variety of masonry and brick. Most have fared well through the roller coaster economy where surrounding homes have become abandoned or vandalized in recent years.

It resides in the Woodbridge neighborhood (near Wayne State) and was recently a Bed and Breakfast offered as the Woodbridge Star. It's located at 3985 Trumbull in an area of numerous renovated homes and a few abandoned examples of the same period architecture.


Boston-Edison Entrance West of Woodward
Hunter House North Elevation
Hunter House East Elevation
First Floor Dining Area/Restaurant
The opulent interior is richly appointed with the finest wood carvings, stained glass windows and extravagant furnishings. The Whitney provides exceptional dining for dinner guests. Tours make this magnificent residence available to public viewing and architectural comparisons to the city's many other fine examples of home design.
First Floor and Stairwell
More Brush Park Buildings
Brush Park Transient or Urban Pioneer?
√√Rec Cranbrook Academy of Art Museum (Bloomfield Hills): This museum, designed by Eliel Saarinen, in 1942, exhibits the innovative and excellent work of academy students on continual display.
Detroit's Market-N-The ARC Gallery Emporium: It's located at 51 W. Hancock and Woodward in Midtown.
​
Scarab Club: This club offers an art gallery in addition to live music performances, fine dining and a garden area. It is often considered the traditional gathering place of the Detroit design community but it is open to the public. It's located just east of the DIA at 217 Farnsworth. (313-831-1250 scarabclub.org.)



Inn at 97 Winder, South Elevation (facing the stadiums)
Long-Sharp/Curis Art Gallery
Muccioli Gallery in Bricktown ​
555 Non-Profit Gallery and Studio (Mexican Village area of Mexicantown)
​​​​
√Rec
Hitsville USA, Motown Museum
: This is the former headquarters of legendary Berry Gordy who transformed a little photographic studio on a small amount of borrowed cash into a thriving music entertainment industry to rival Hollywood, Nashville and the east coast music establishment. A pair of American Four-Square homes bridges the present to the famous sounds of The Jackson 5, the Four Tops, Supremes, Marvin Gaye, The Miracles, and Temptations -- among the giants who frequented the quaint facilities.

Many of Gordy's first hits were recorded in a garage. Berry Gordy transferred his headquarters to another structure in Detroit in 1968 following the riots, before moving to Los Angeles at Hitsville West, in 1972. Berry's sister Esther, declined the move to L.A., and was determined to preserve the original location where many visitors paid sentimental visits. She established the museum in 1985. Historical clothing, photos and records adorn the offices and studio, which include a gift shop. Berry Gordy's apartment remains much as it did during his residence, still an inspiration to entrepreneurs with dreams of success. The museum is located in the New Center area at 2648 West Grand Blvd. (313-875-2264.
www.motownmuseum.com
.)

A tour known as the "Flight to Freedom Tour" is now available in a cooperative effort between the Motown Museum and the First Congregational Church, which played an important role in the Underground Railroad (part of the Detroit African American Heritage Tour).


Museum of Anthropology (Wayne State University)
: This museum promotes the study of ethnic diversity and appreciation of culture through a global context. This is achieved while training university students in preservation and research, and through the exhibition of material culture and its interpretation for the benefit of the local community. The collections play an important role in the education and research of each student. The museum library has a considerable number of books and videos on Michigan history, Latin America and general archaeology. The museum is composed of a 1,500 square foot display area with temporary and permanent exhibits. It contains an archaeology lab which has polarizing and binocular microscopes, sectioning equipment, a ceramic analysis kiln, and reproduction and photographic equipment. The facilities also have computers, and surveying and drafting equipment with software. The museum is located at 4841 Cass Avenue. (313-577-2598
www.clas.wayne.edu/anthromuseum
/.)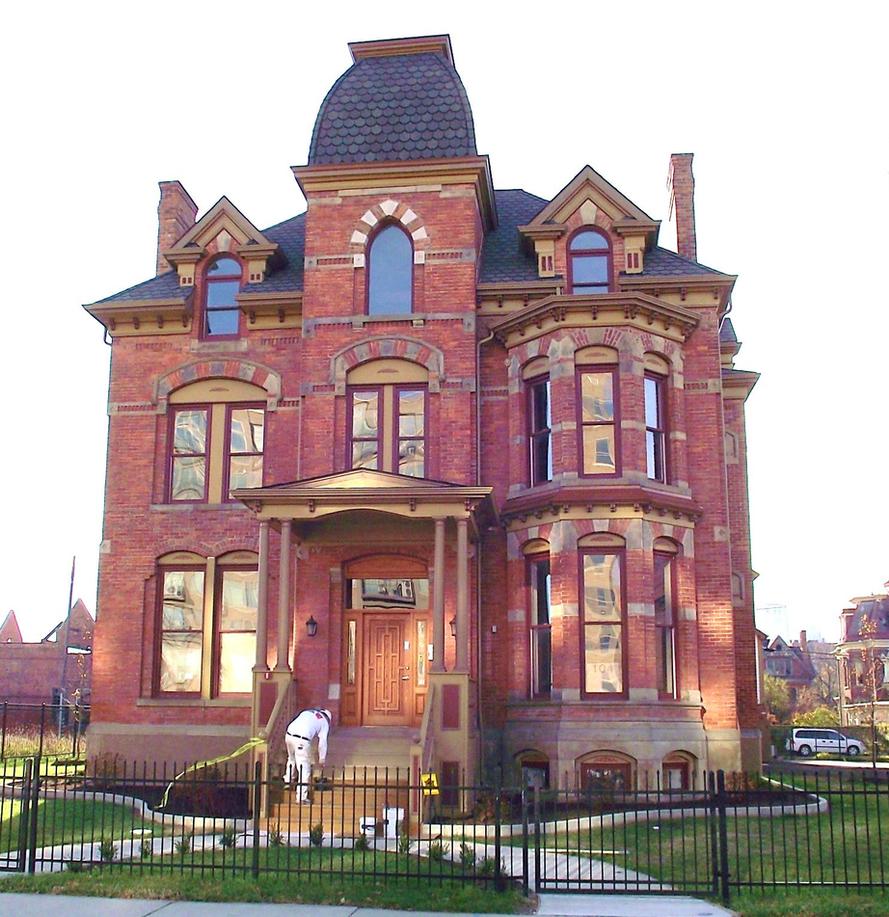 ​
​Those who lived in the home helped form the foundation of Detroit business and culture in their day, including J.L. Hudson (of the department stores) David Whitney (lumber baron) and Albert Kahn (architect). The Inn has been fabulously restored and is an imposing showpiece in the area. Today it is offered as a boutique hotel featuring three parlors, a lounge and dining area with nook, presenting gourmet cuisine with generous elegance. Detroit-original beverages and delicacies are provided with impeccable concierge service, in a setting of fine furniture, 12-14 foot ceilings, and private bathrooms. The Inn has been on Register of National Historic Places since 1991, and is a short stroll from other great attractions like the new Little Caesars Arena, Ford Field, Comerica Park, the Fox Theatre, and the DIA. The Q-1 Rail stops on Woodward a relatively short distance away availing nearly direct access to all. Check for the current availability of this Inn's special amenities. (This home would make a fine setting for a period film production.) (313-832-4348. www.theinnat97winder.com)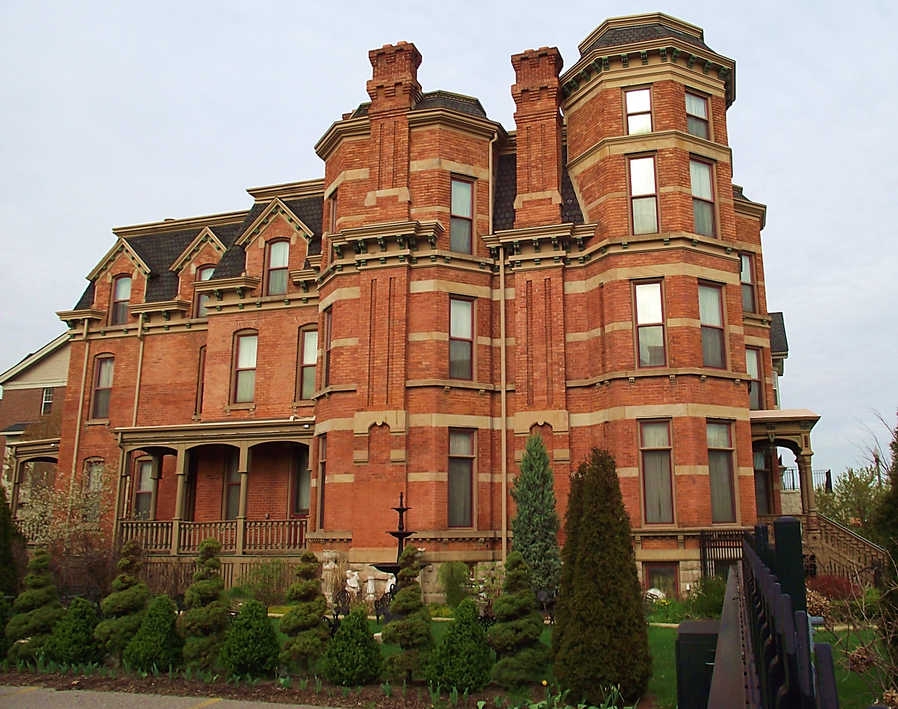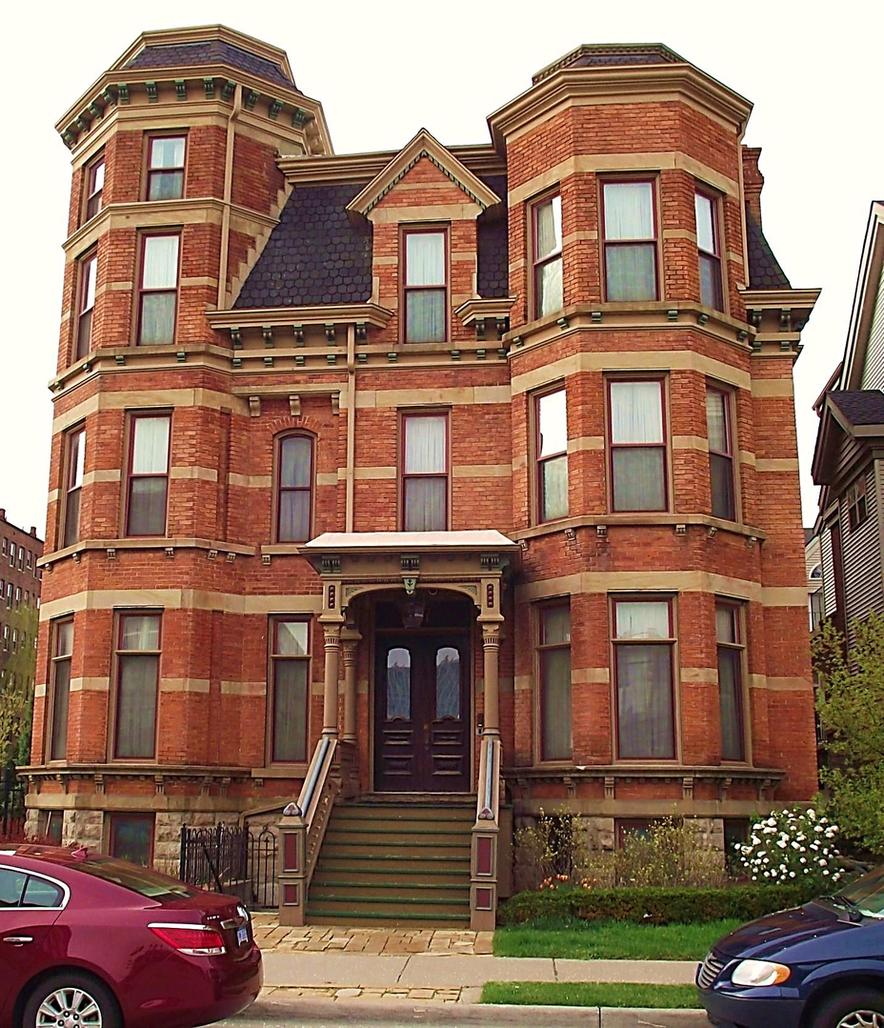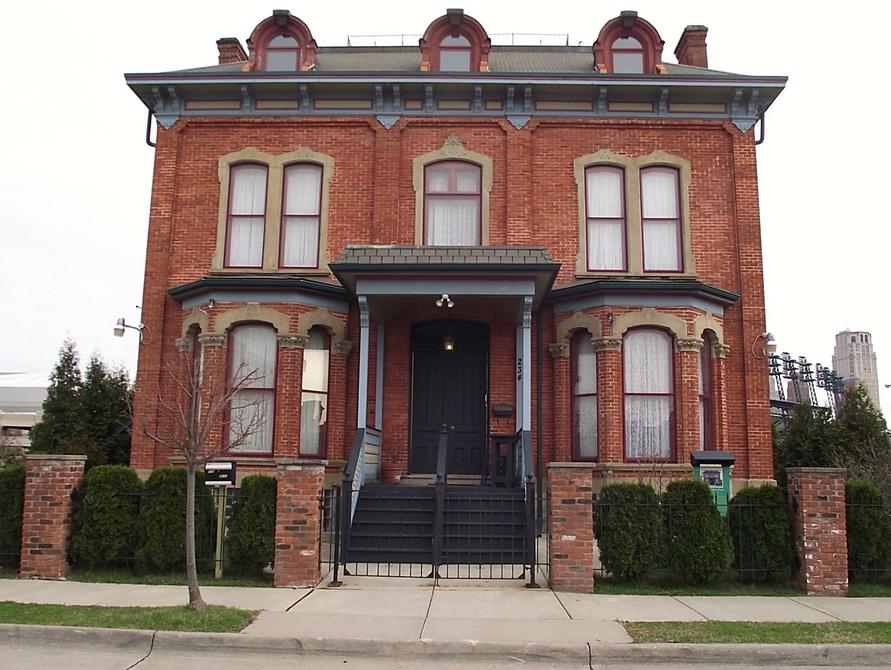 RANSOM GILLIS MANSION, John R. & Alfred (before and after)
The Ransom Gillis mansion (Venetian Gothic, 1876, arch. Mason & Brush) has received full renovation through a joint effort between local investor, Dan Gilbert of Quicken Loans and Nicole Curtis, star of HGTV's Rehab Addict.

Rehab Addict received one of the last remaining Michigan film credits to feature the rehabbing of the Gillis mansion on the show.

Dan Gilbert has built a 300 unit apartment complex in Brush Park nearby.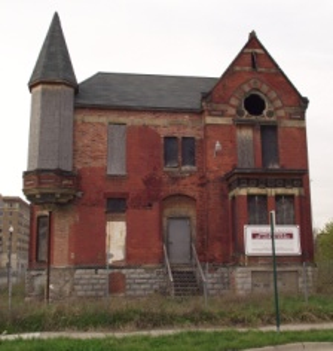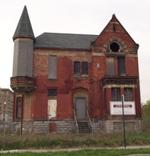 Other Architecture in Brush Park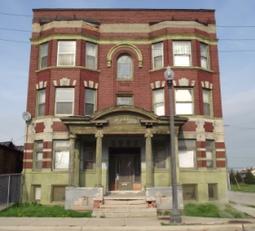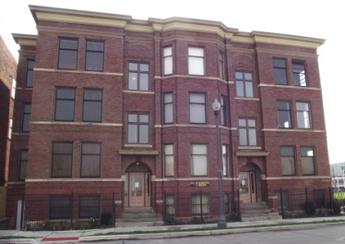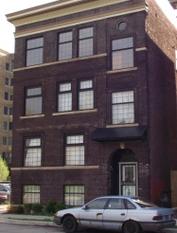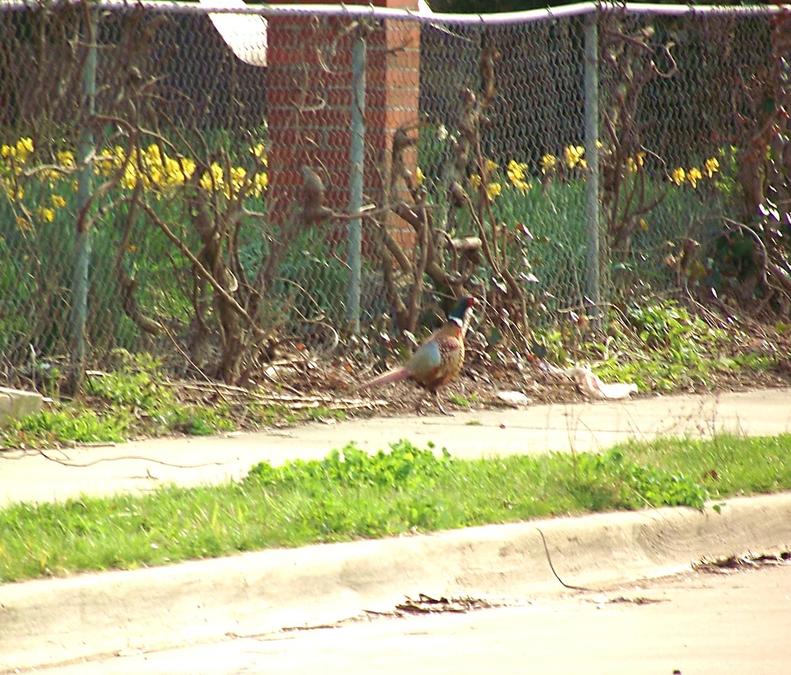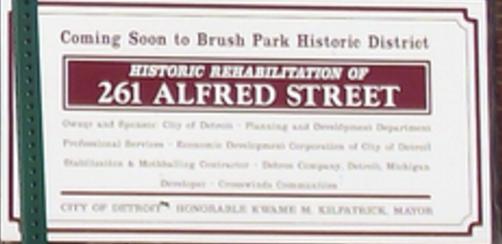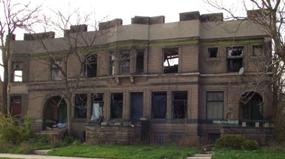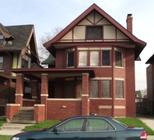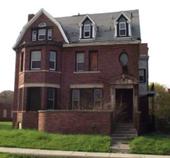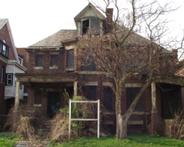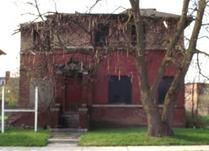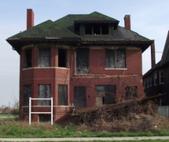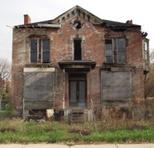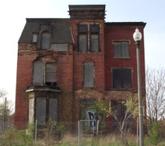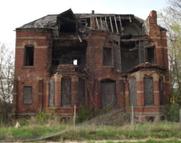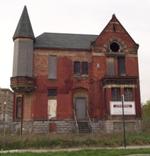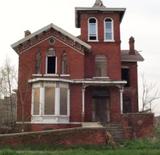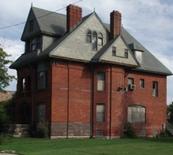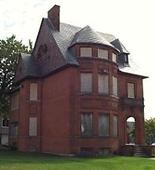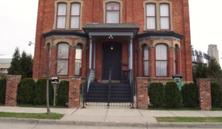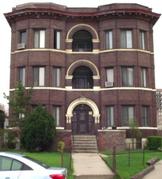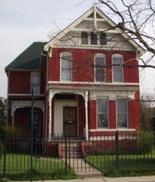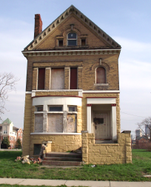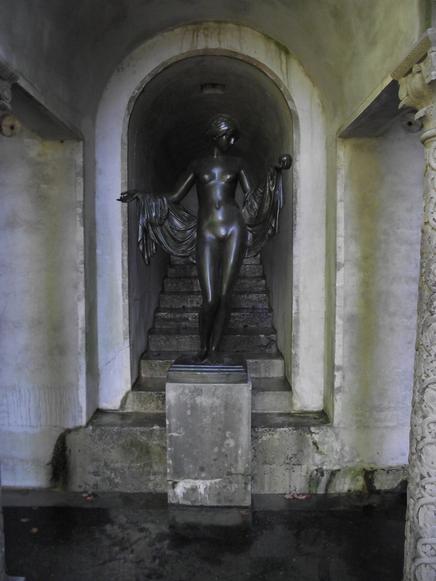 ​​​​
The campus also features the restored Booth mansion (or "Cranbrook House"), the home of the founder, with its gardens, reflecting pool and landscaped grounds.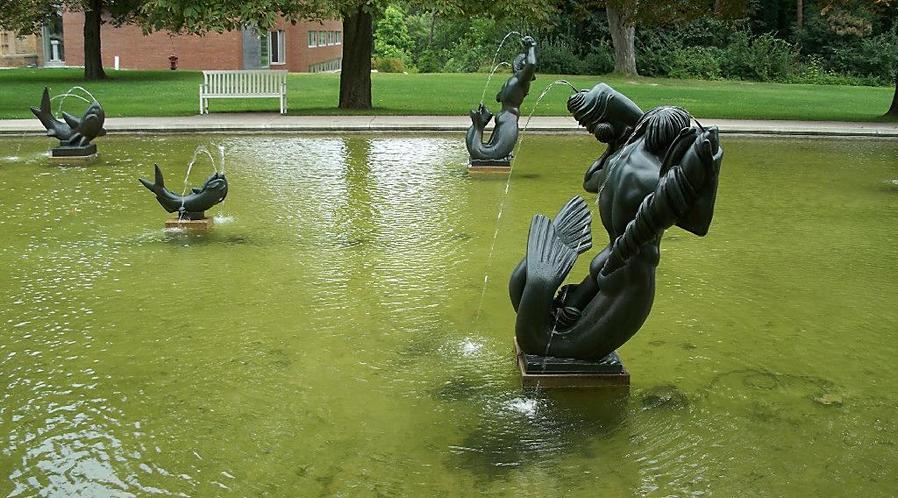 ​
​√Rec The Whitney: A luxurious mansion built in 1894 for lumber baron David Whitney, Jr., the Whitney has 52 rooms and 20 fireplaces, comprising 21,000 square feet.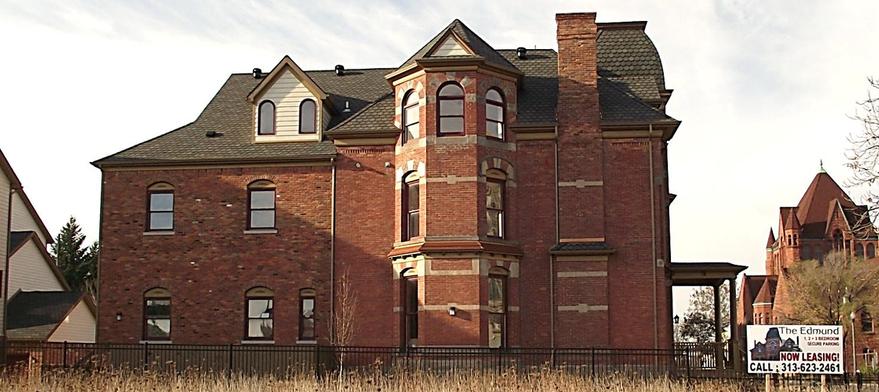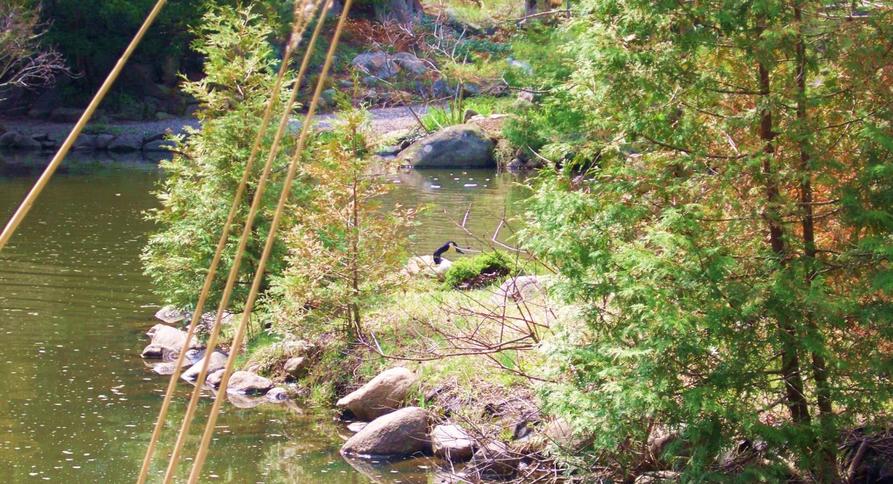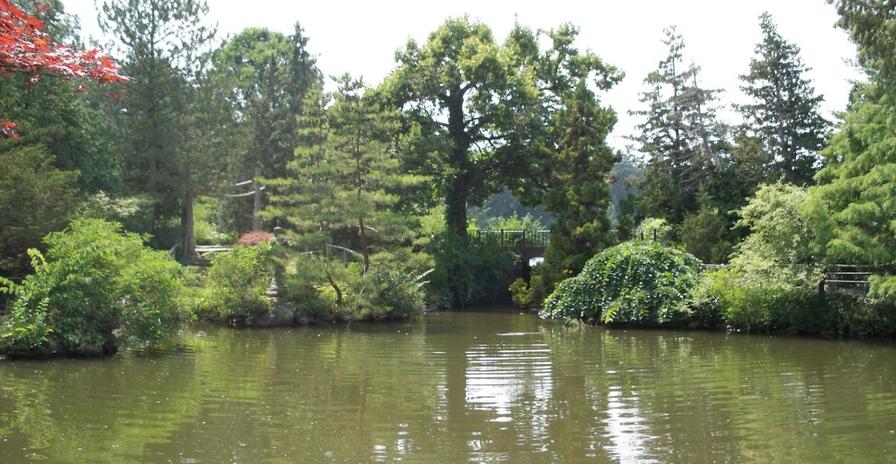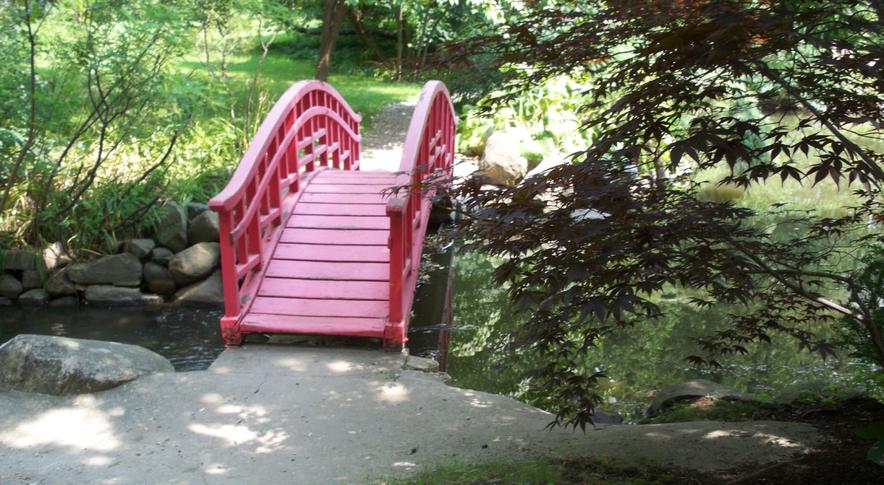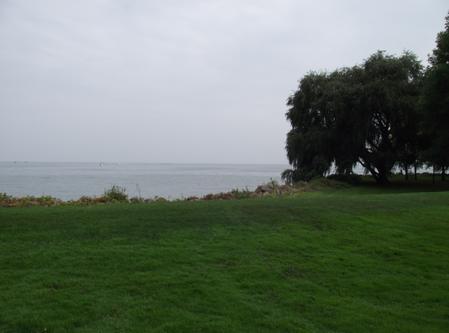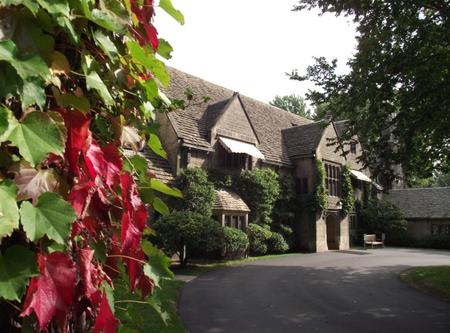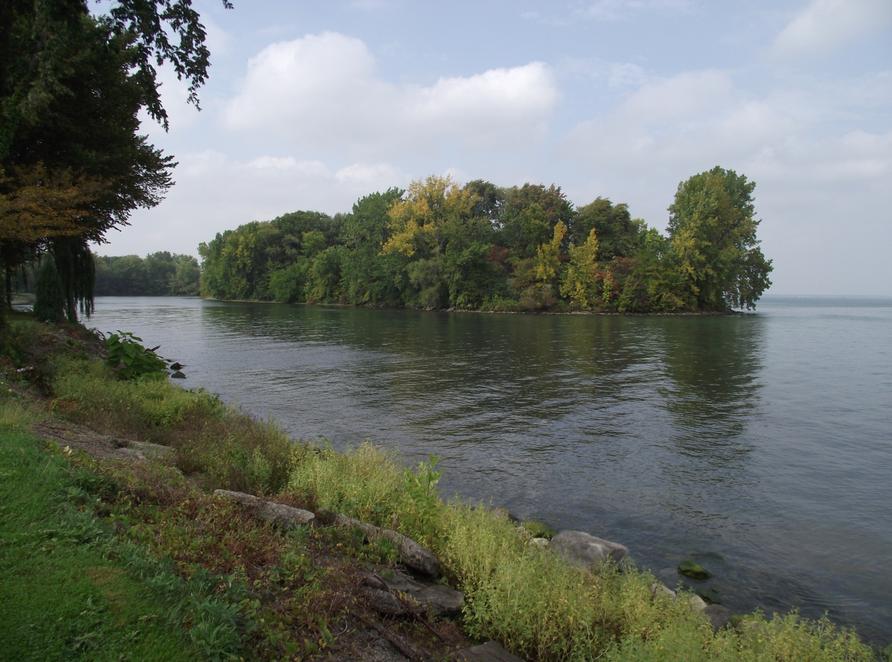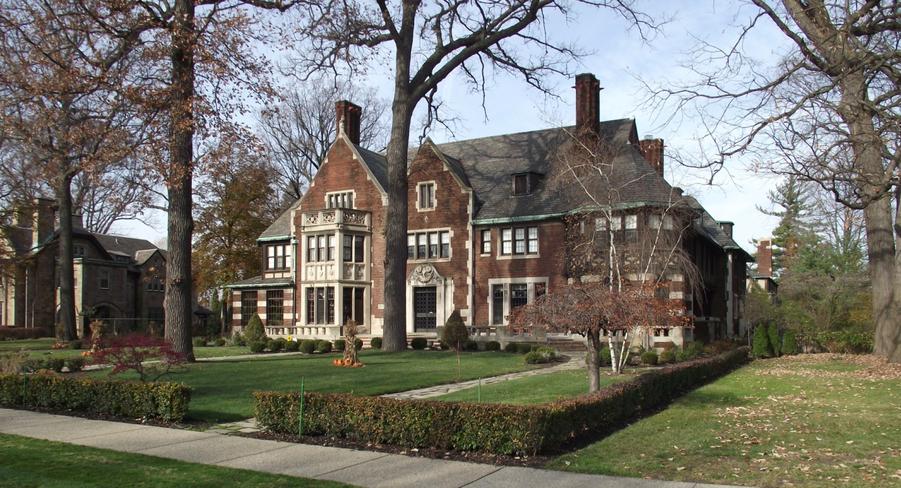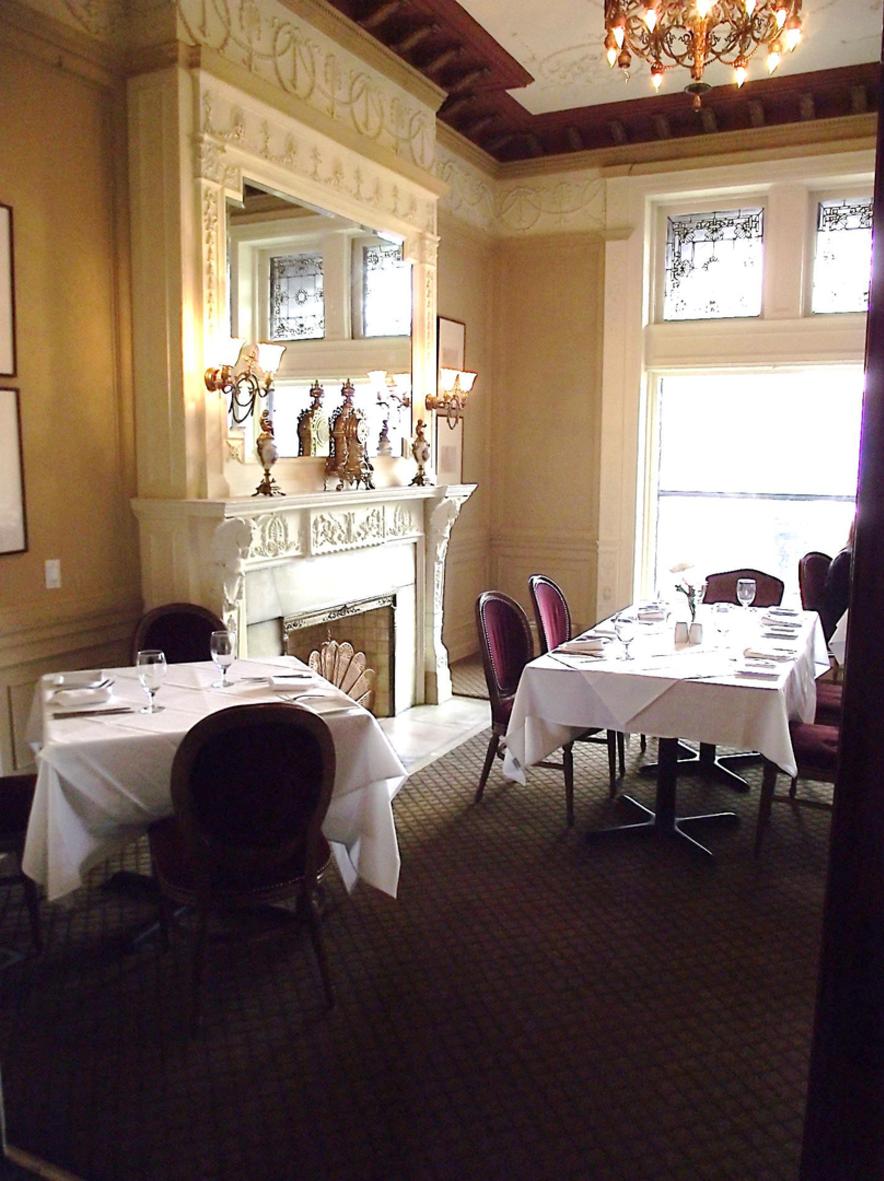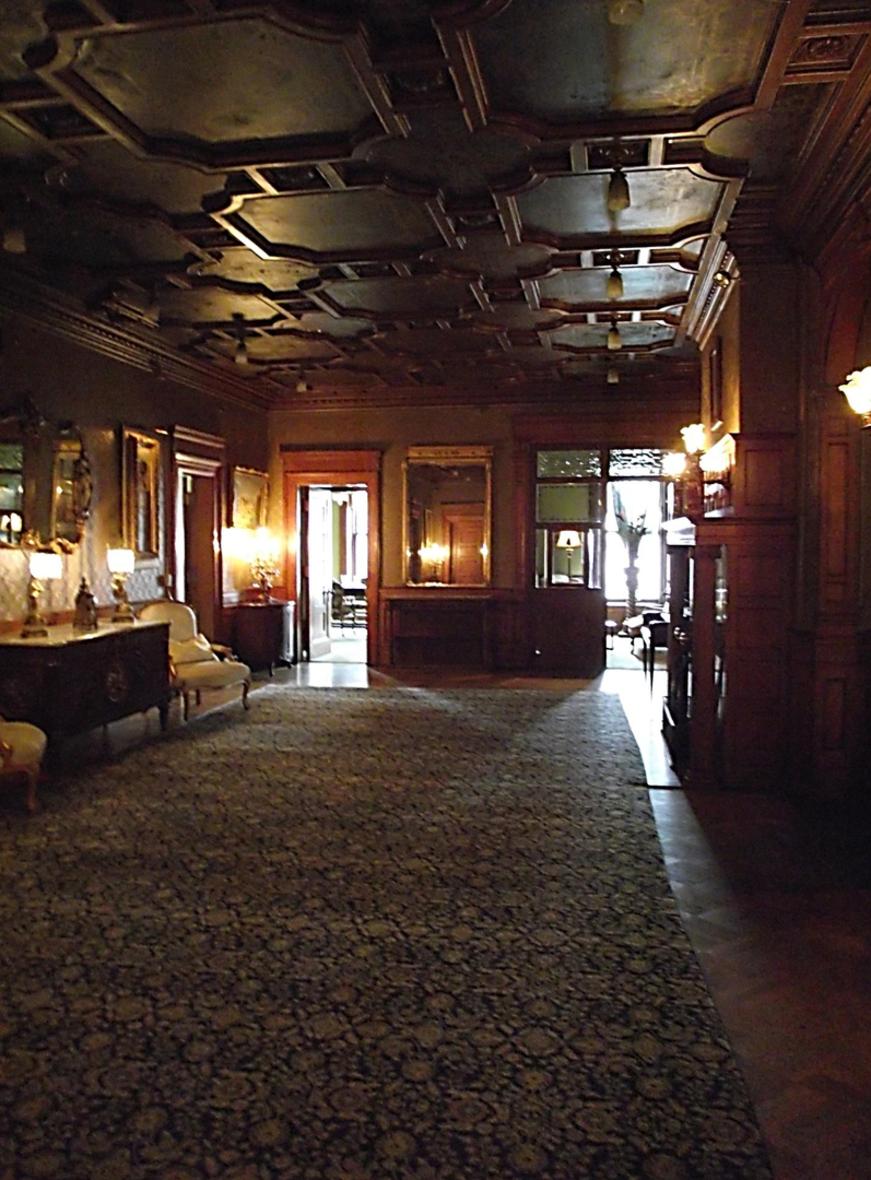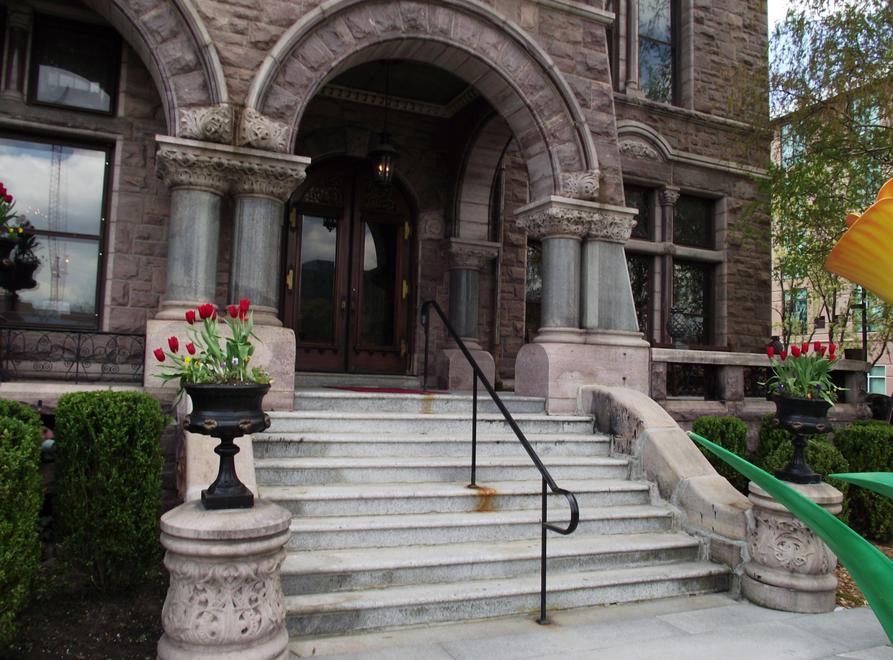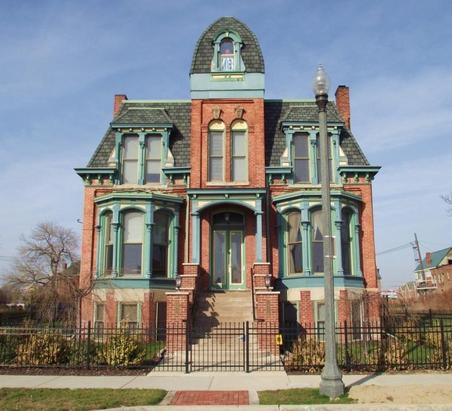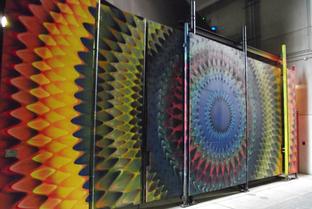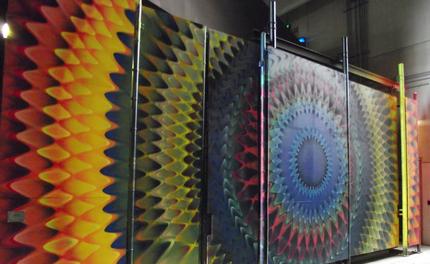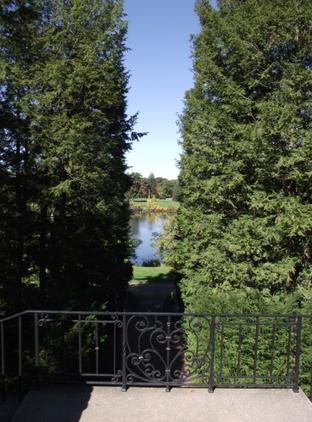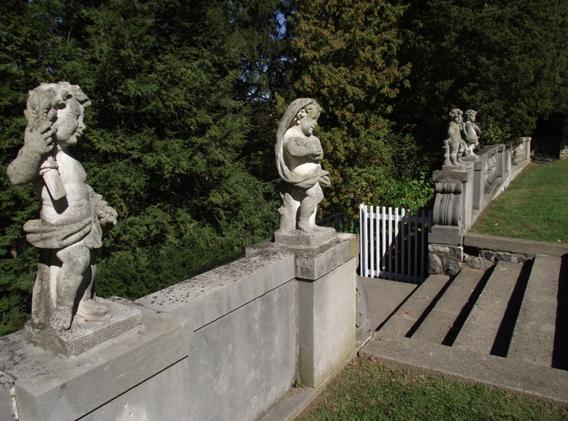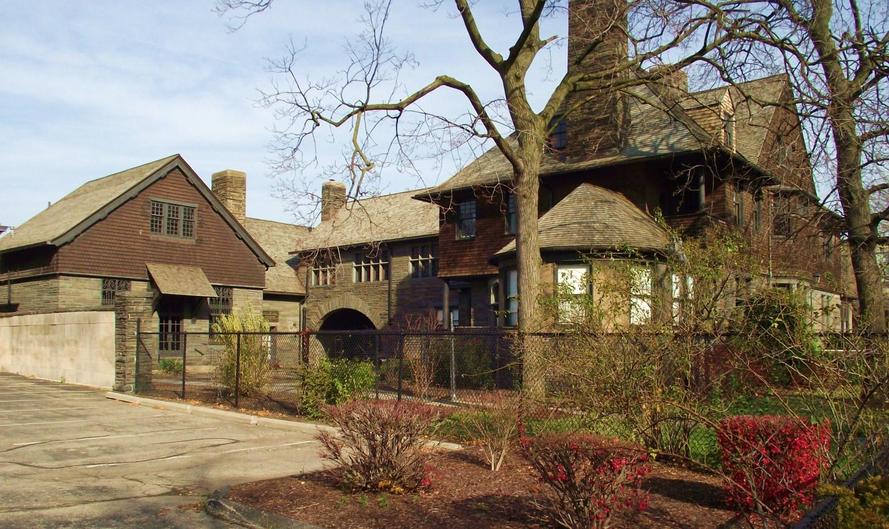 ​​
The Freer Mansion: This was the home of Charles Lang Freer built in 1890 and designed by Wilson Eyre. Freer made his fortune in the rail car business.

The mansion contains numerous rooms and private art galleries that reflected the tastes of Detroit's elite in the era of Detroit's early opulence. It combines a mix of rustic influences with touches of urban elegance. Freer was impressed with Maryland spruce roof shingles and applied the same designs to his home. He was the friend of the Whitneys and Heckers who lived nearby and regularly entertained in the area with competitive zeal.

One room in the mansion was built to spec for a room Freer admired in the house of another friend. It contained Asian peacock graphics. When his friend died, Freer persuaded the widow to sell him the installation, transferring the entire collection to his property.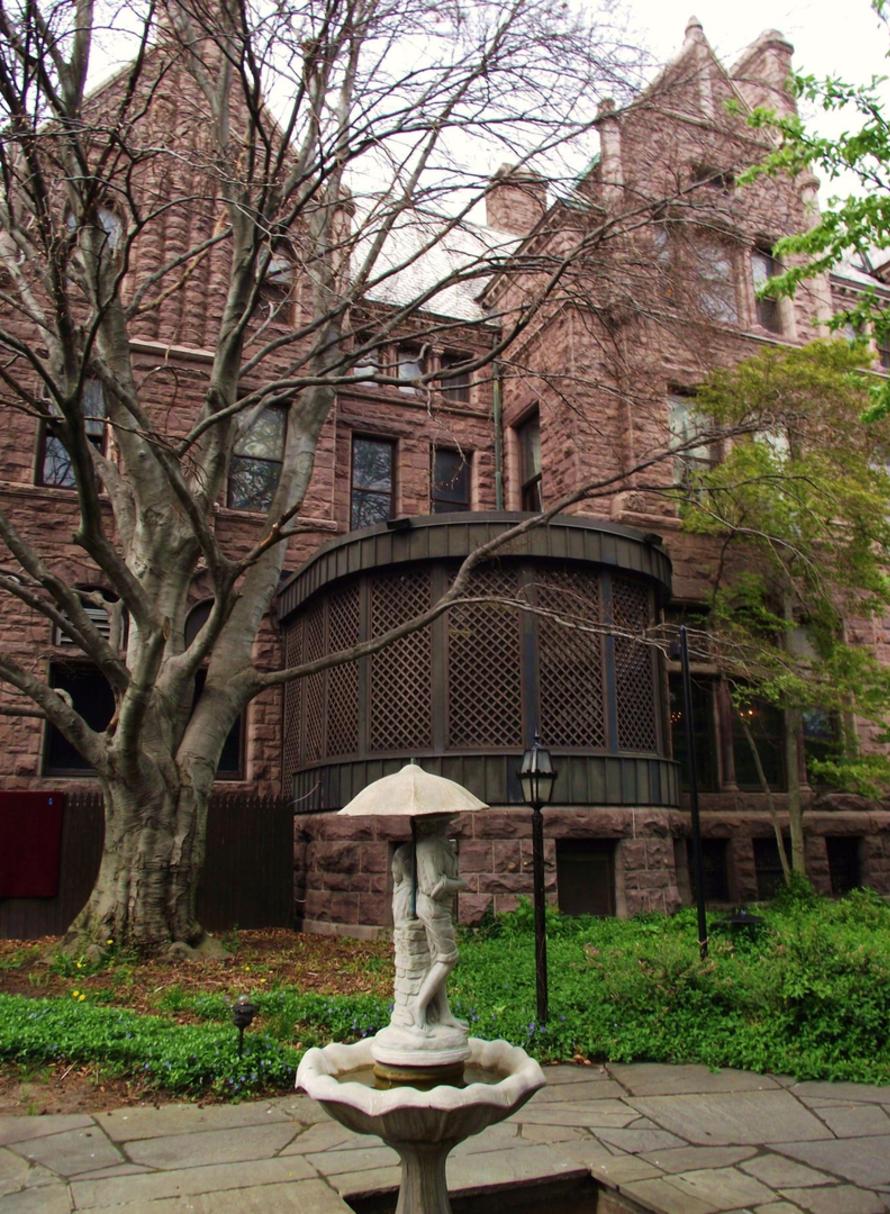 The handsome Romanesque architecture presents arched windows of South Dakota Jasper a rare pink granite, enclosed by gabled roofs and parapets.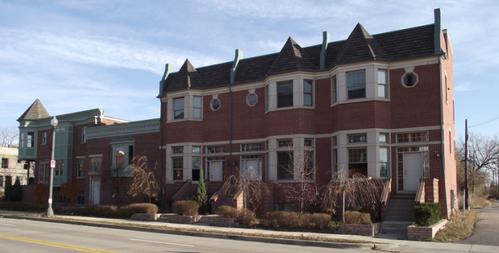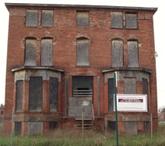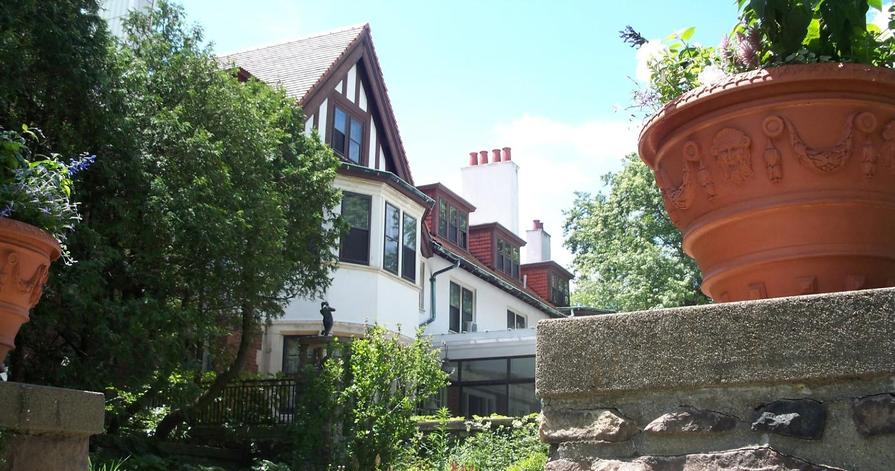 ​​
The home is sited on a hill in view of the lake, with lawns flanked by fountains and gardens.

All this brought admiration and national recognition to the estate from architects and builders of fine homes throughout the nation.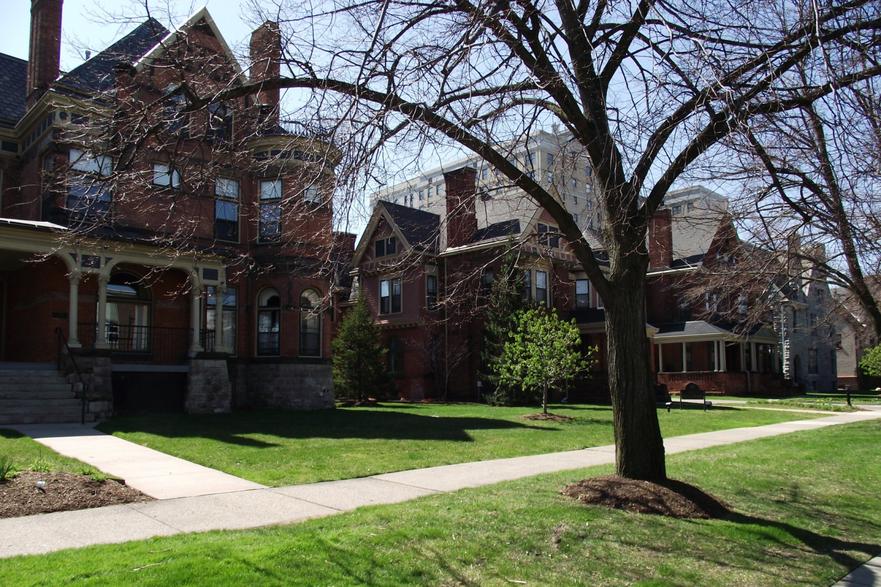 ​​
The Freer mansion contains an extensive art gallery in the north end of the building.

The Freer name is associated with the Smithsonian Institute and a prestigious national art gallery Mr. Freer founded.

This mansion is located on 71 E. Ferry Street in northeast Midtown. Tours are available.


An area north of Brush Park contains several other important residences from Detroit's gilded age. These homes were a means for wealthy owners to impress neighbors with the finest architecture during extravagant dinner parties. The era peaked prior to the rise of the auto barons who built fine residences with their own competitive spirit.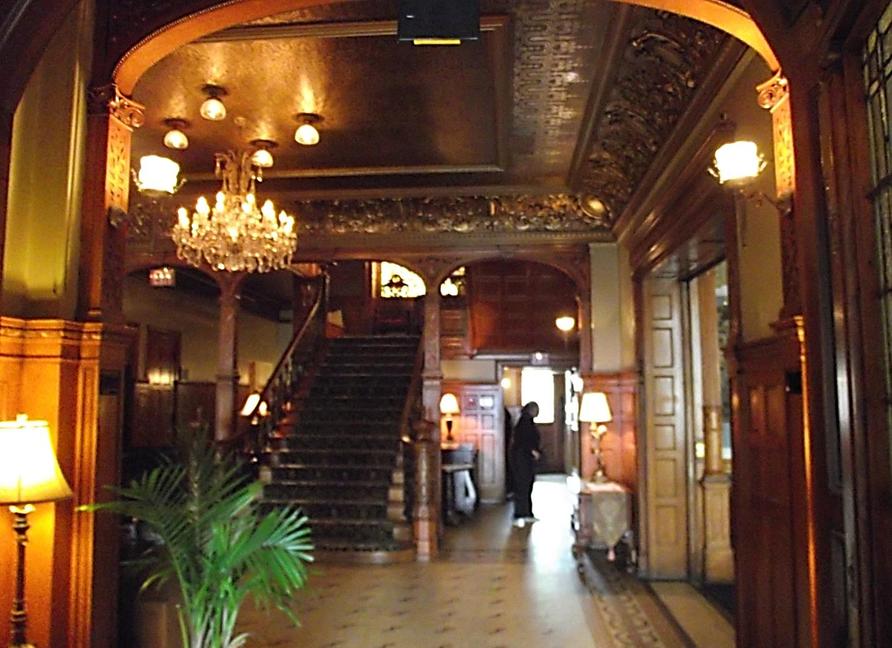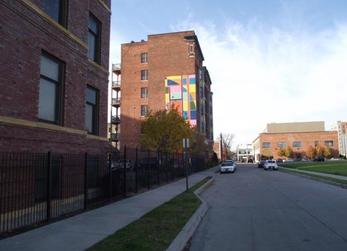 BELT ALLEY GALLERY IN Z GARAGE AREA

​iI took several pictures of the Asian woman and my camera said "Blink Detected."

​

The Author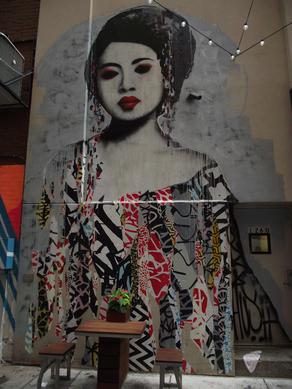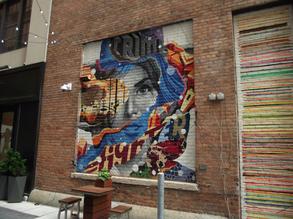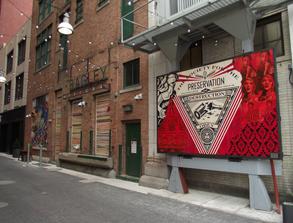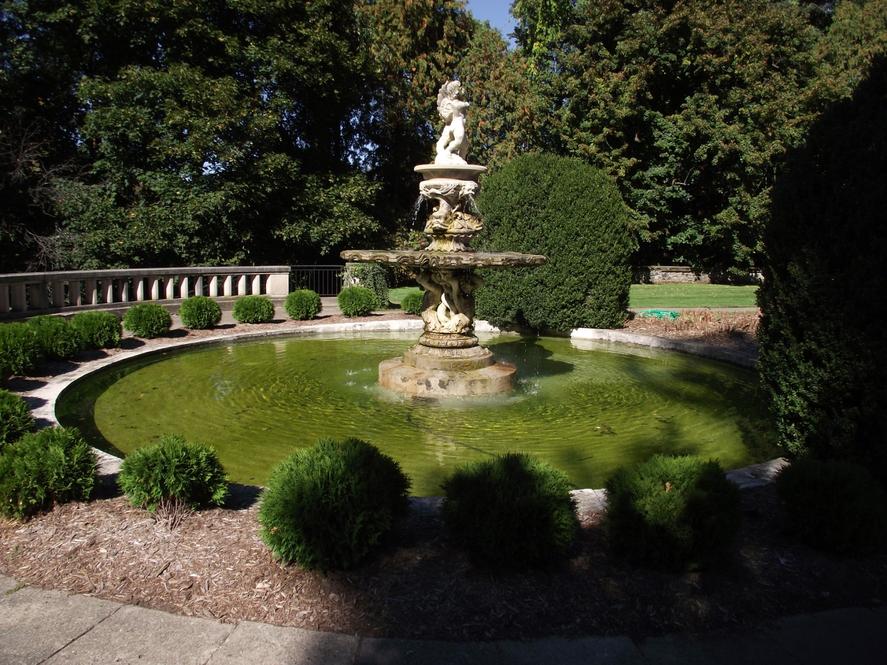 New Floral Arrangements and Landscaping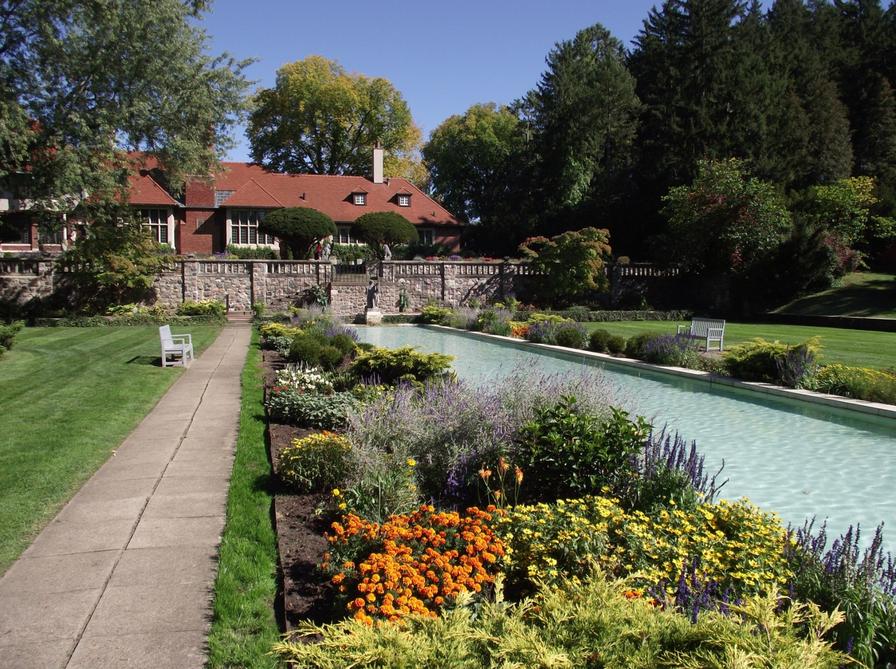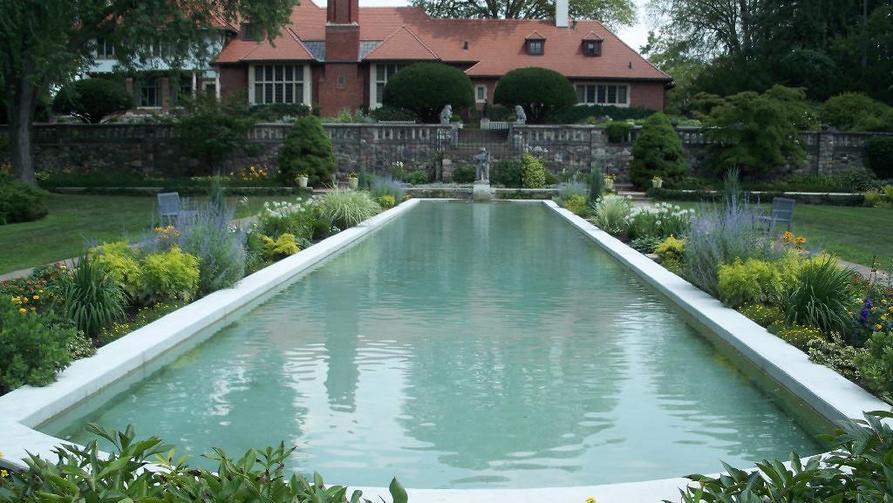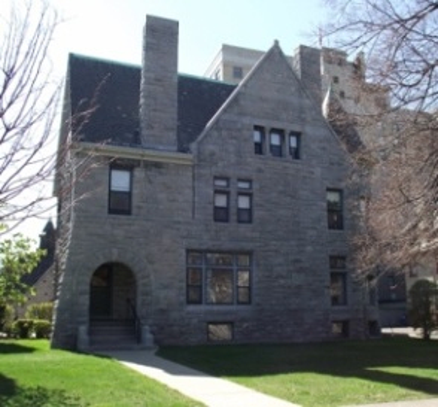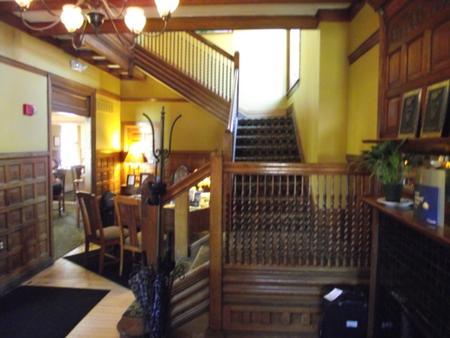 Homes on Ferry Street (Lewis Cass Home, above right)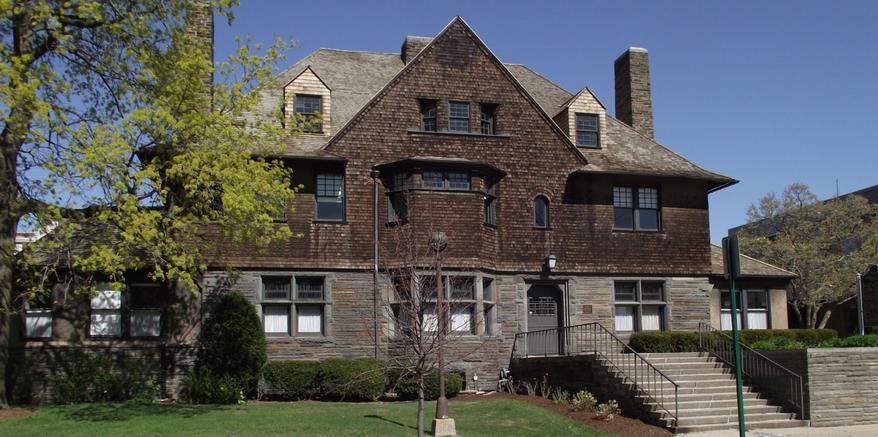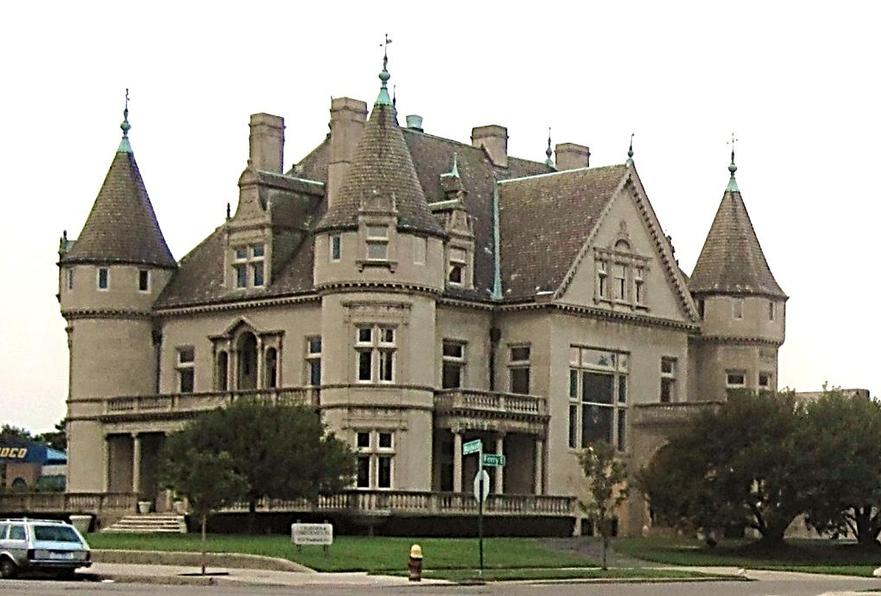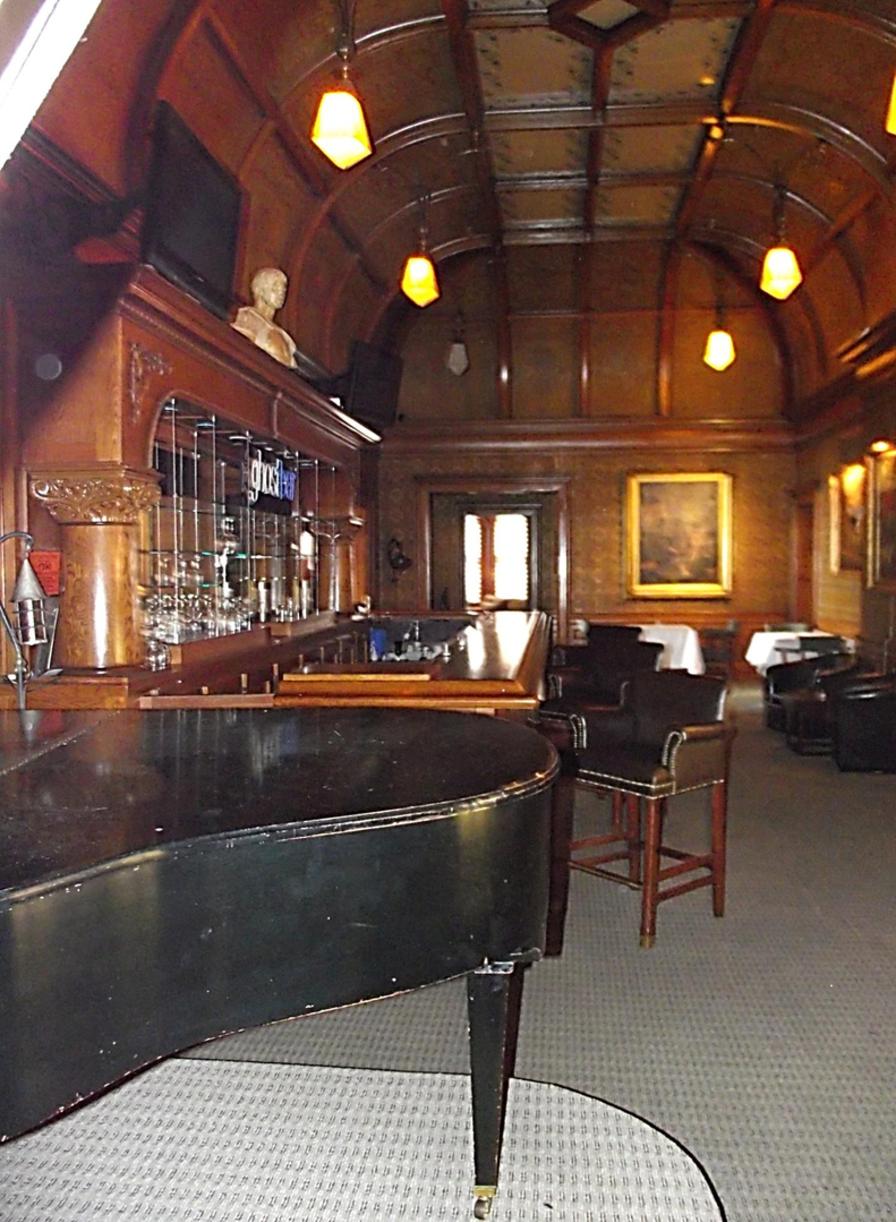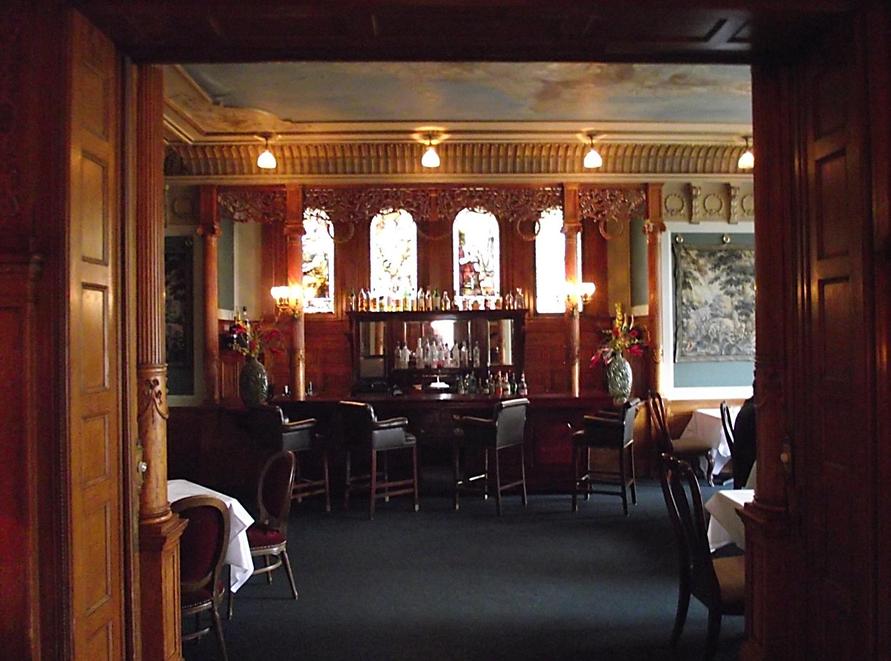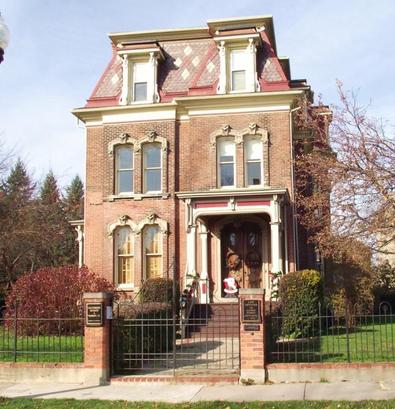 ​​​​​​
Please see Page 2c to continue your review of Cranbrook attractions.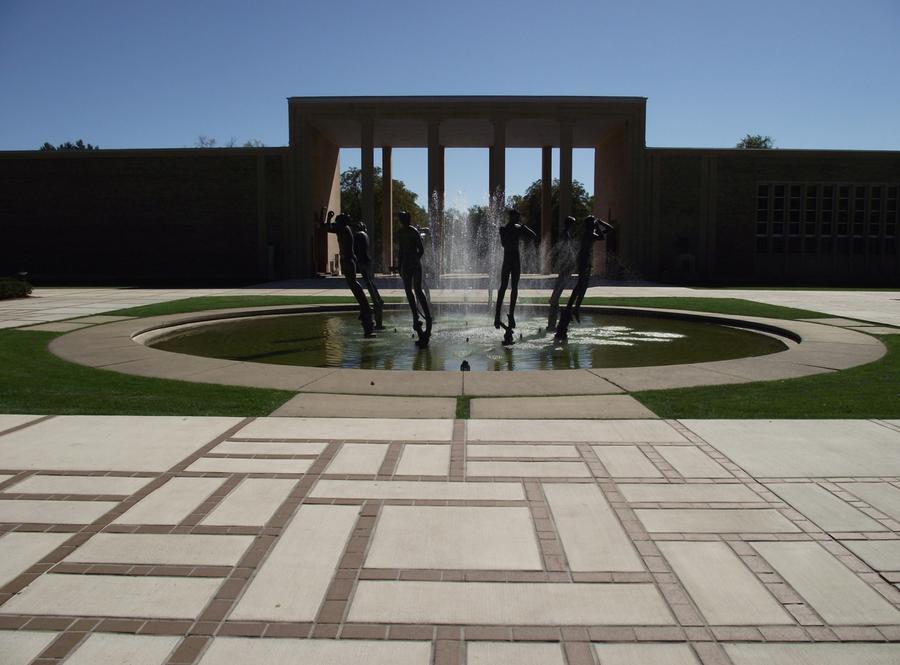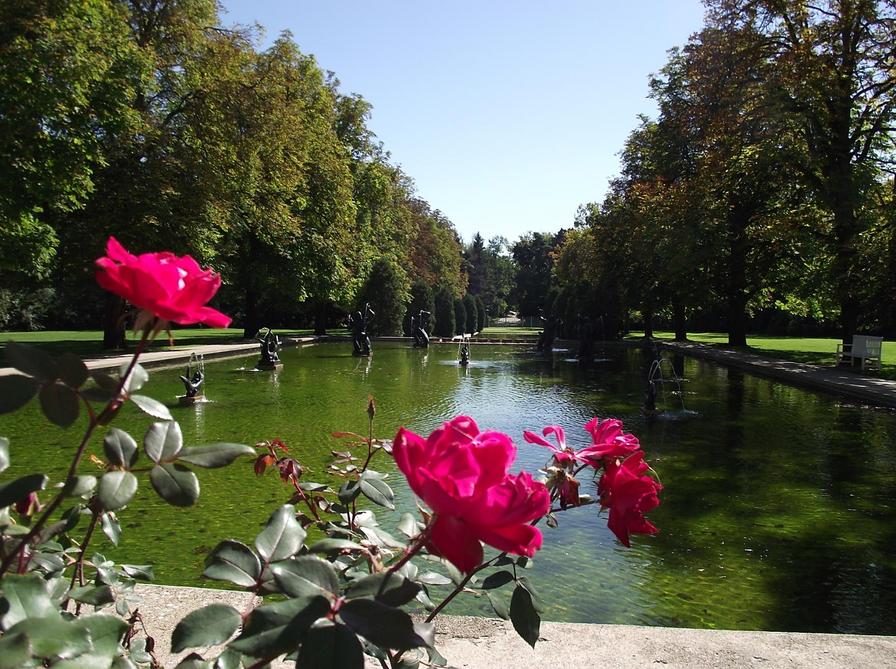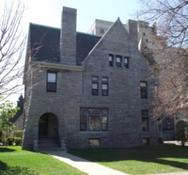 ​​
√√Rec
The Inn on Ferry Street (The "Pungs House")
: Detroit's famous Ferry Street has preserved many fine homes of cultural significance to the city. Six of them form the Inn's collection on Ferry Street.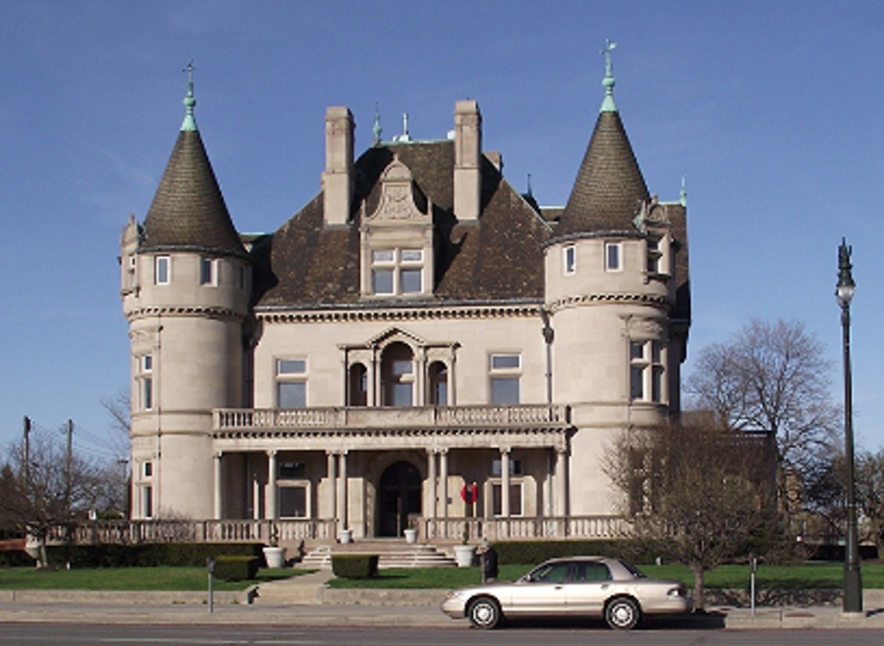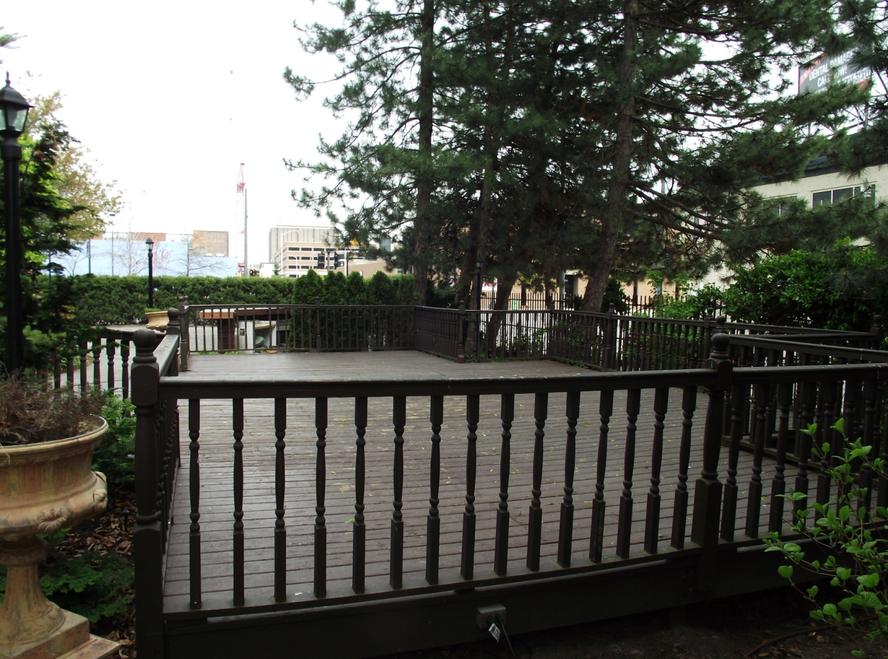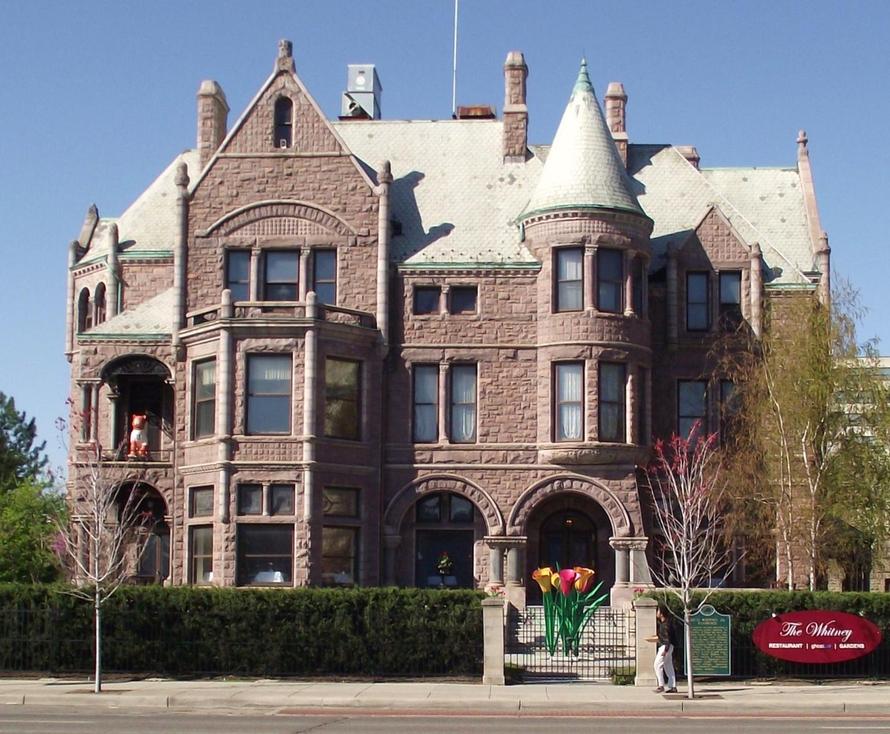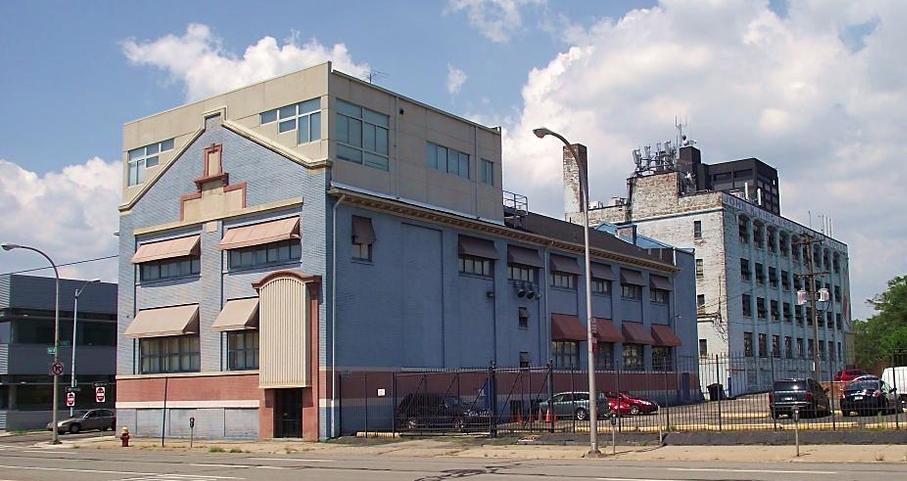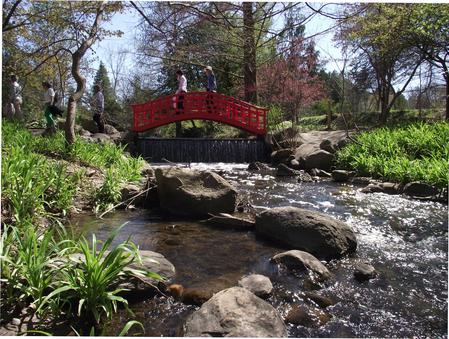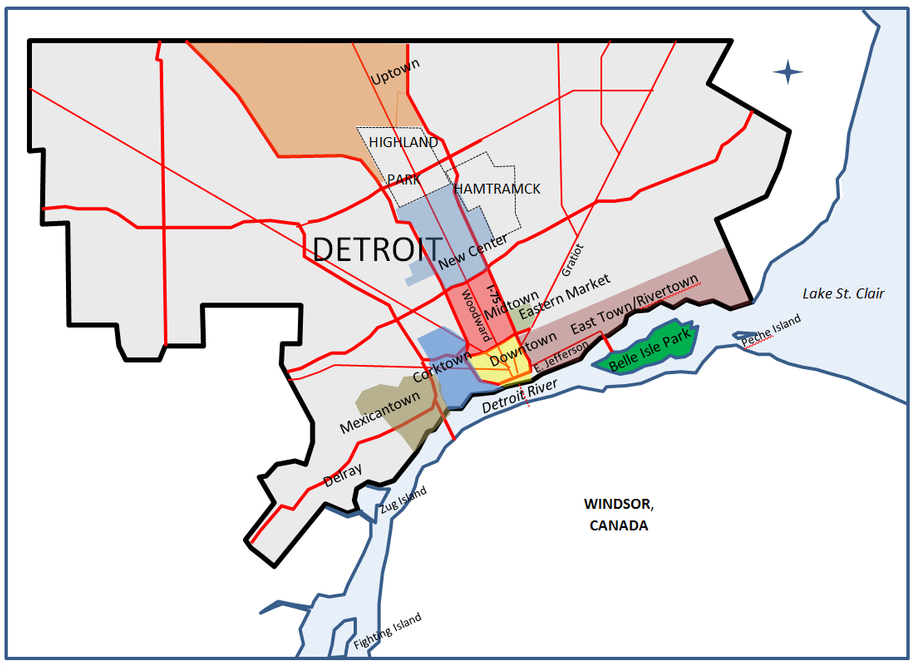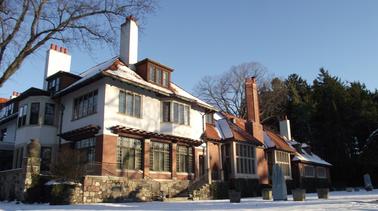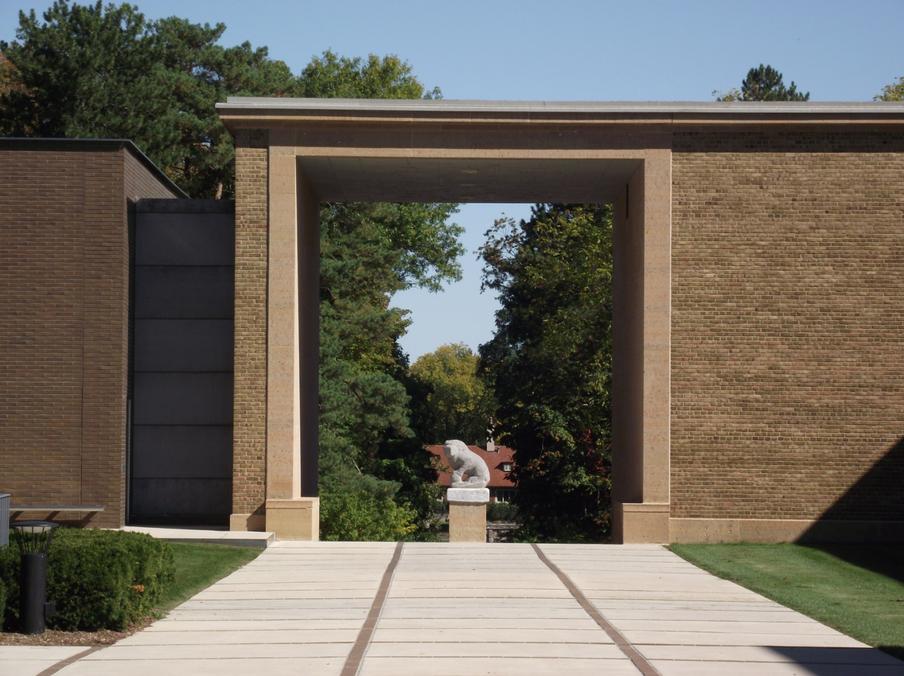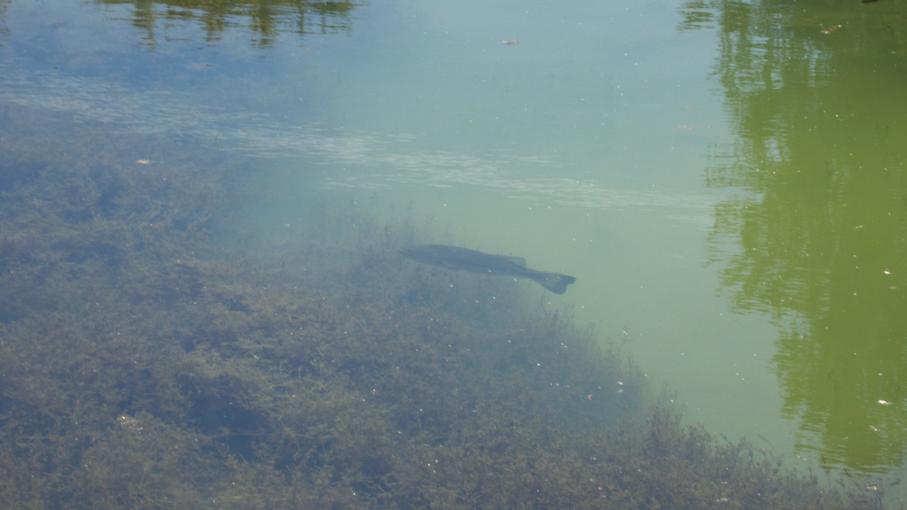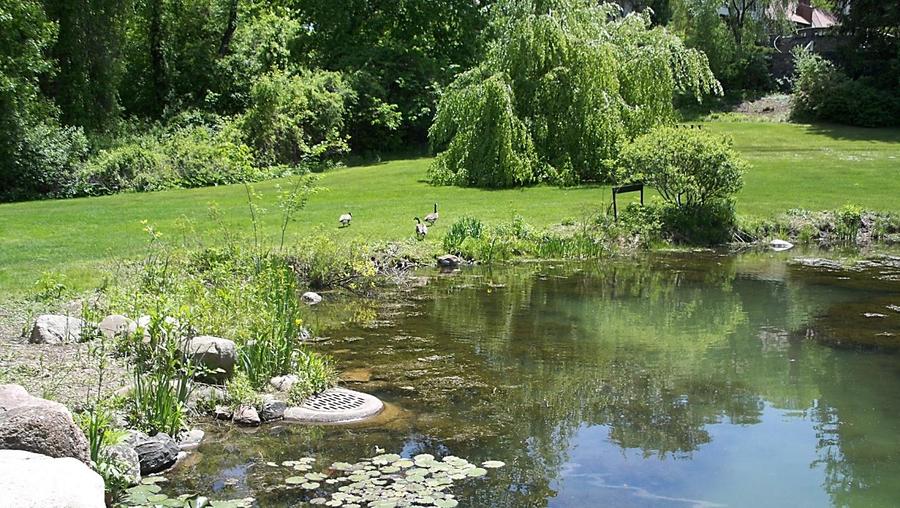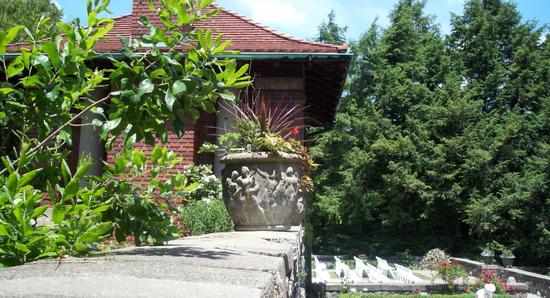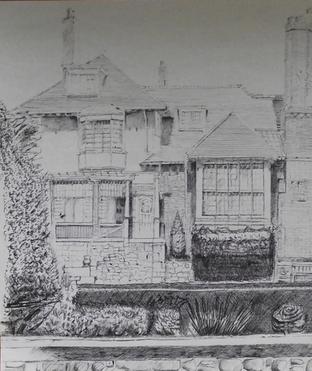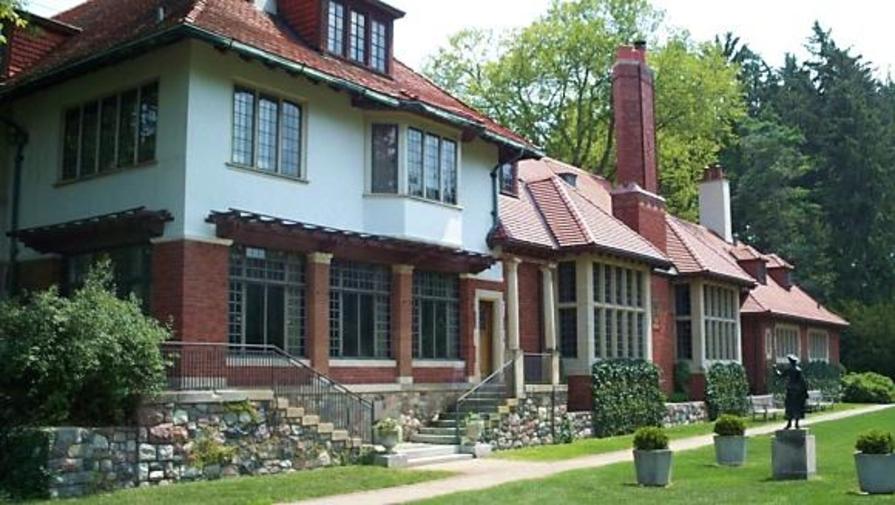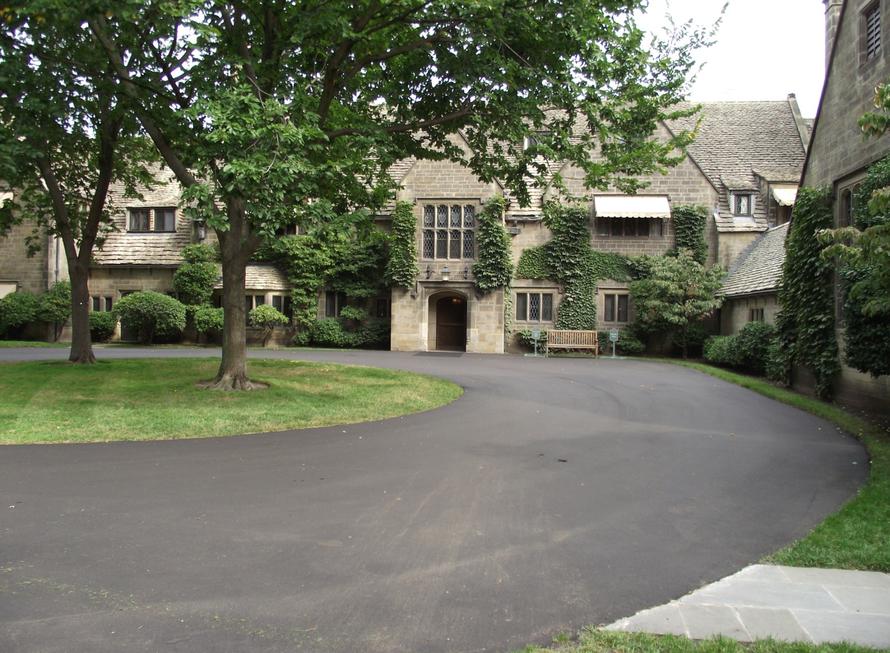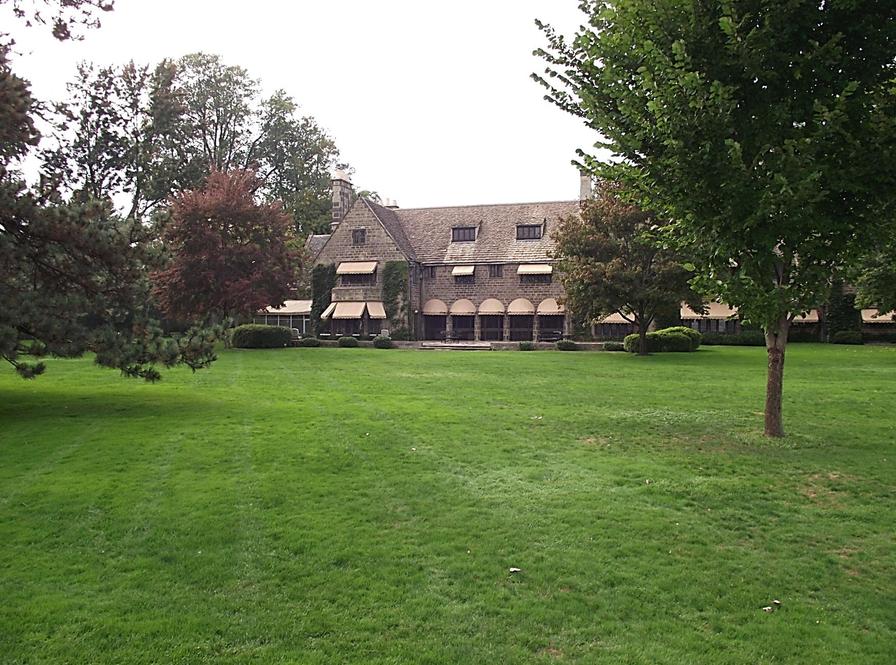 Garden Entertainment Deck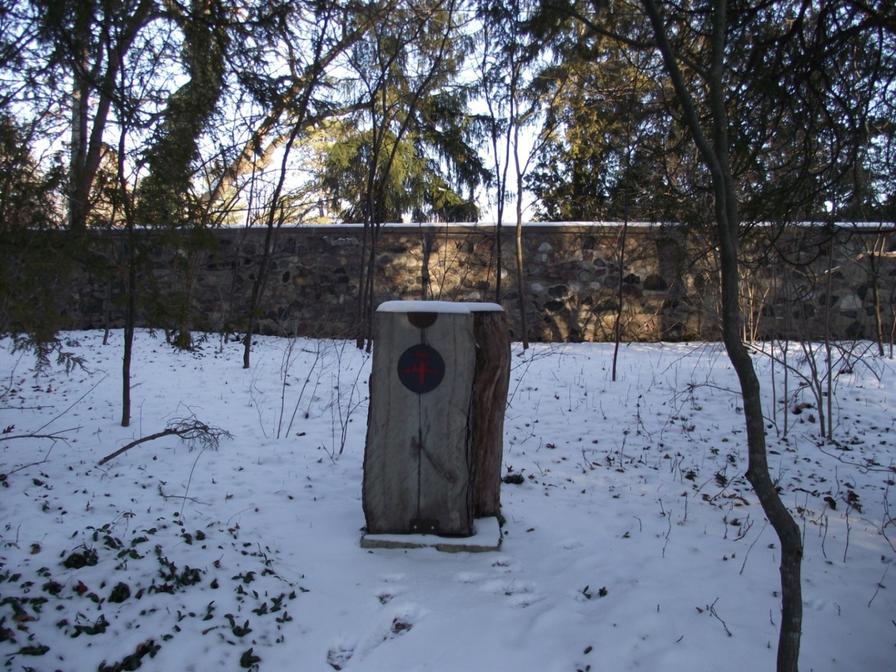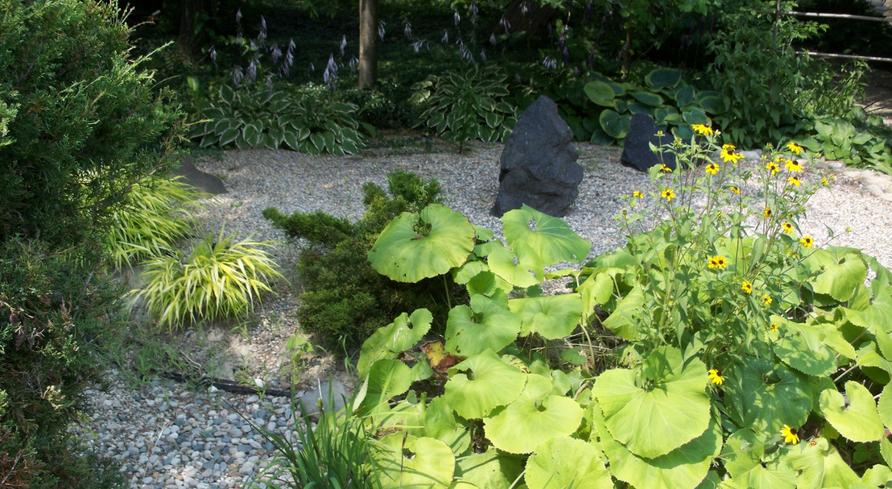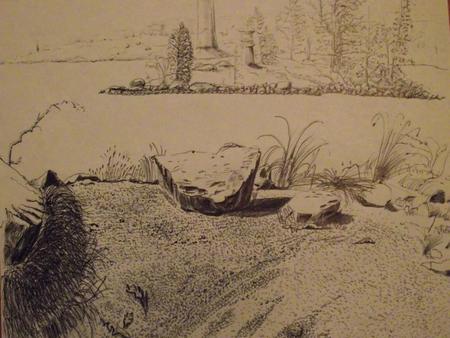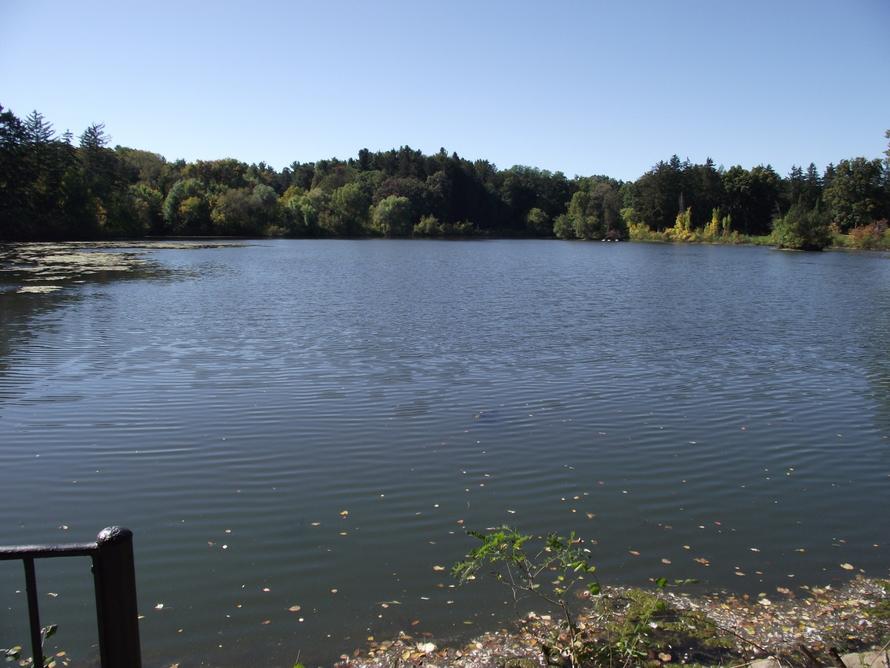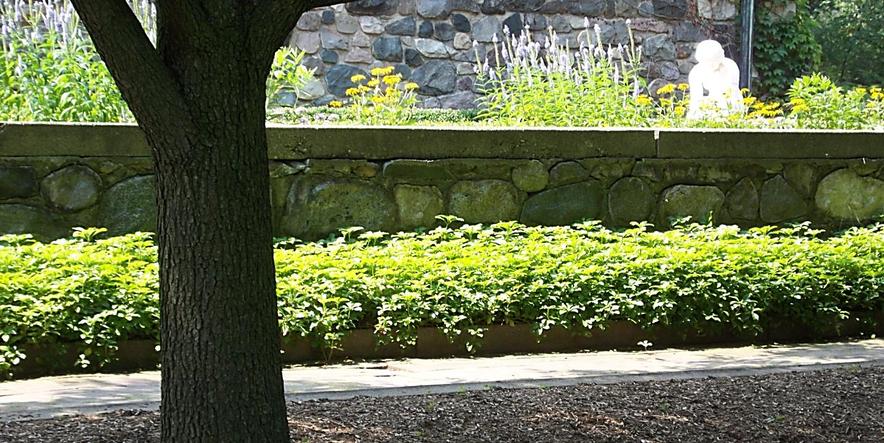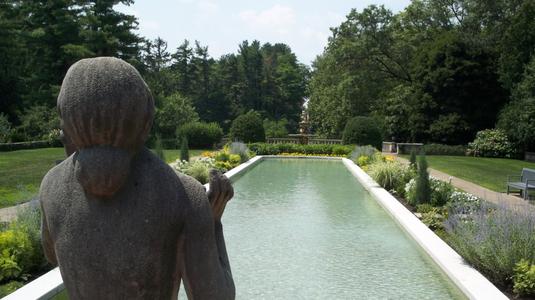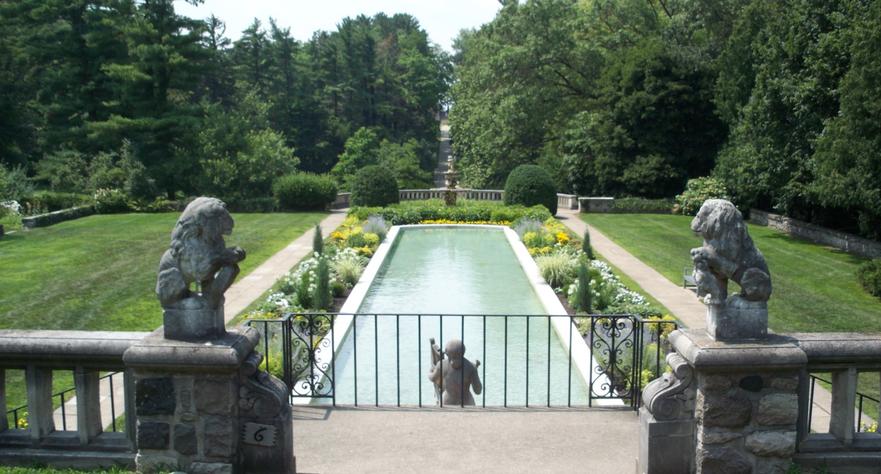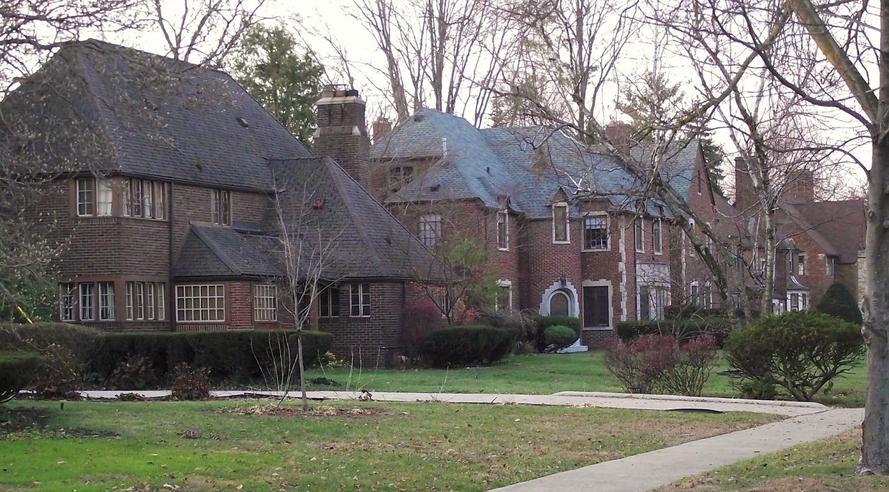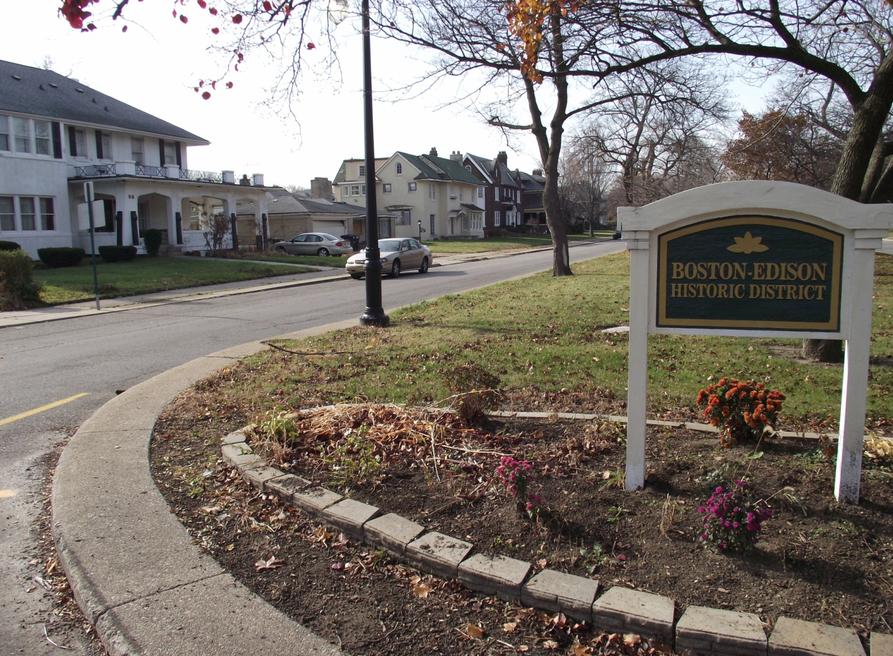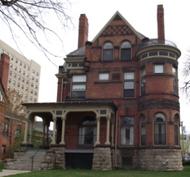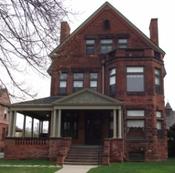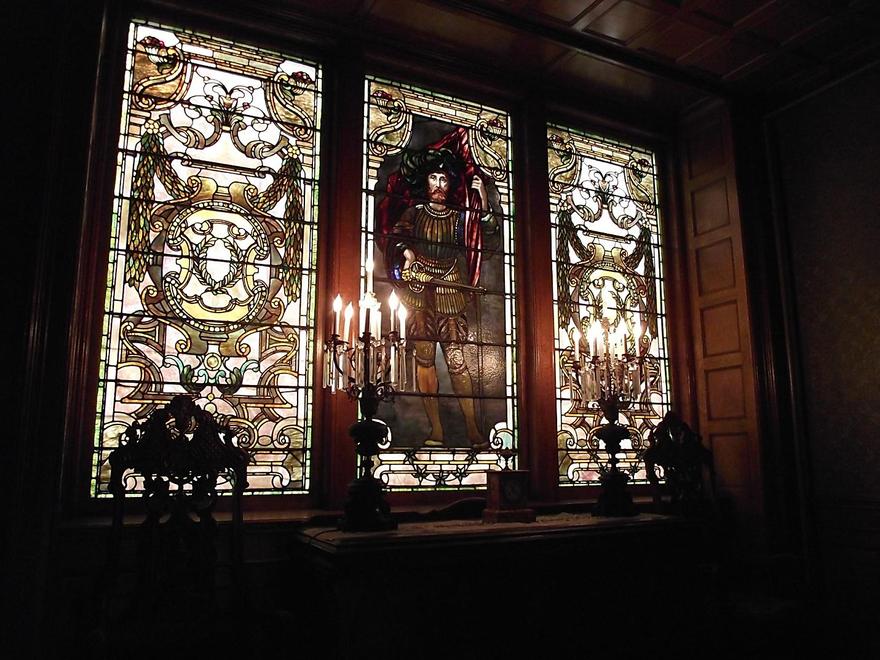 ​​​​
Carl Milles and Marshall Fredericks created many of the sculptures on campus. The large, cascading set of terraces adjacent to the Art Museum displays Marshall Frederick's animal and aquatic figures.

​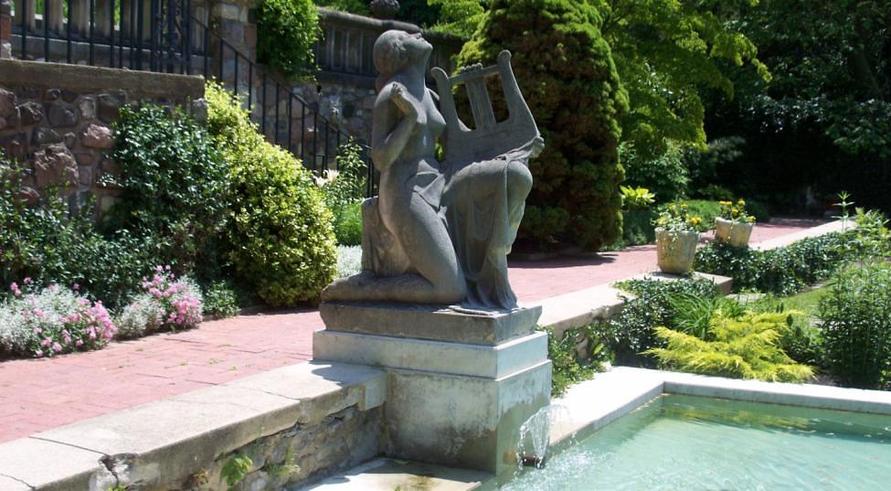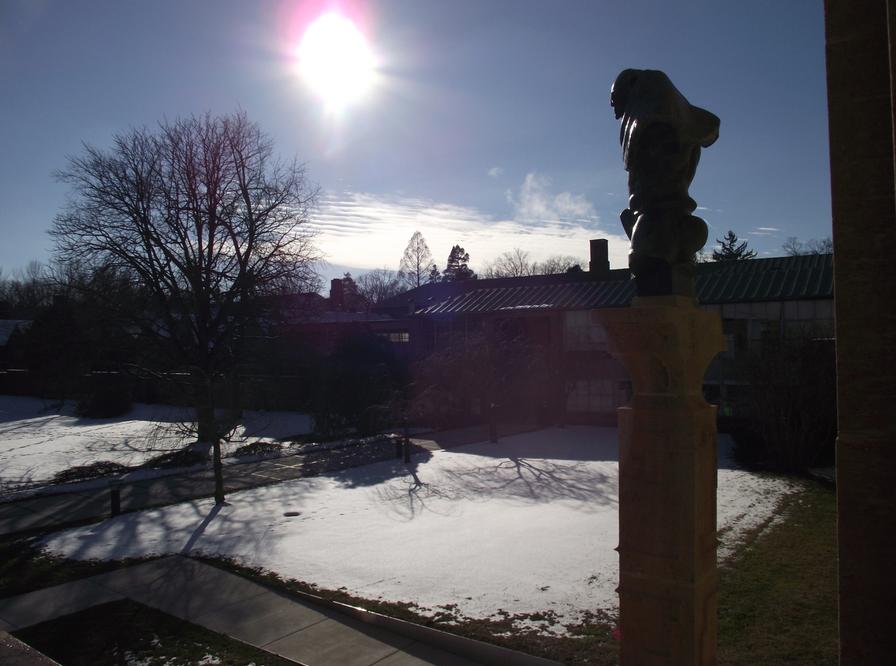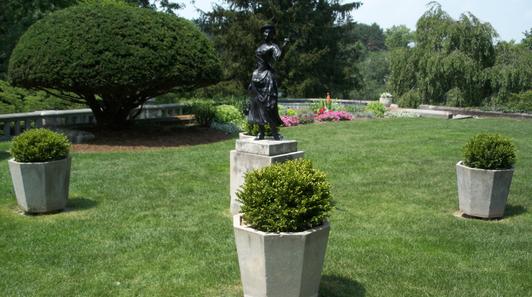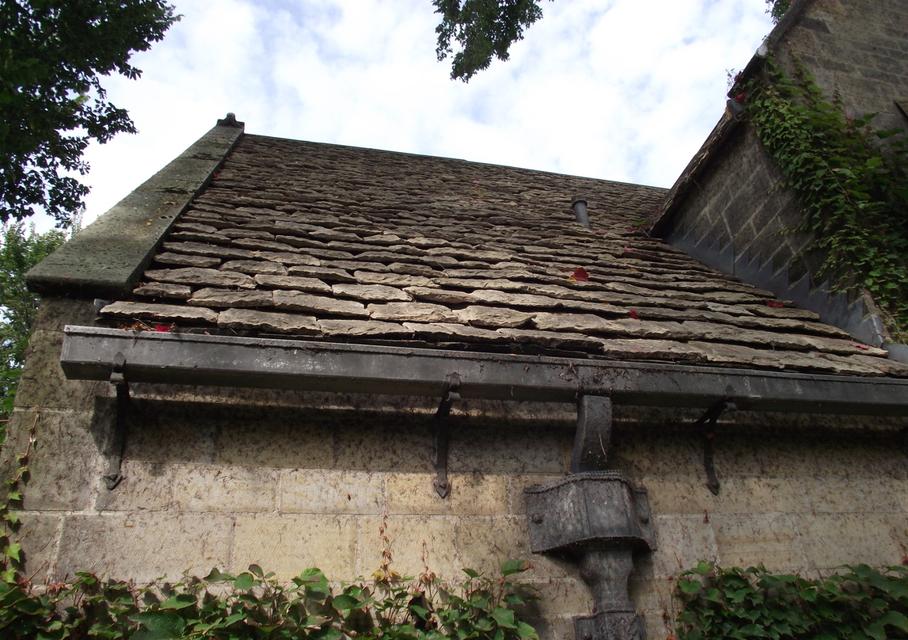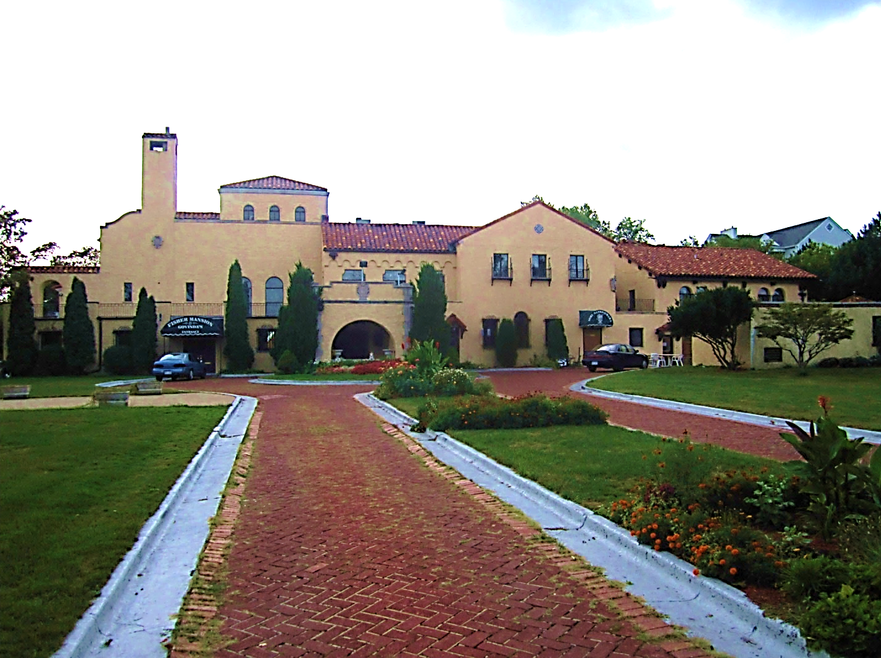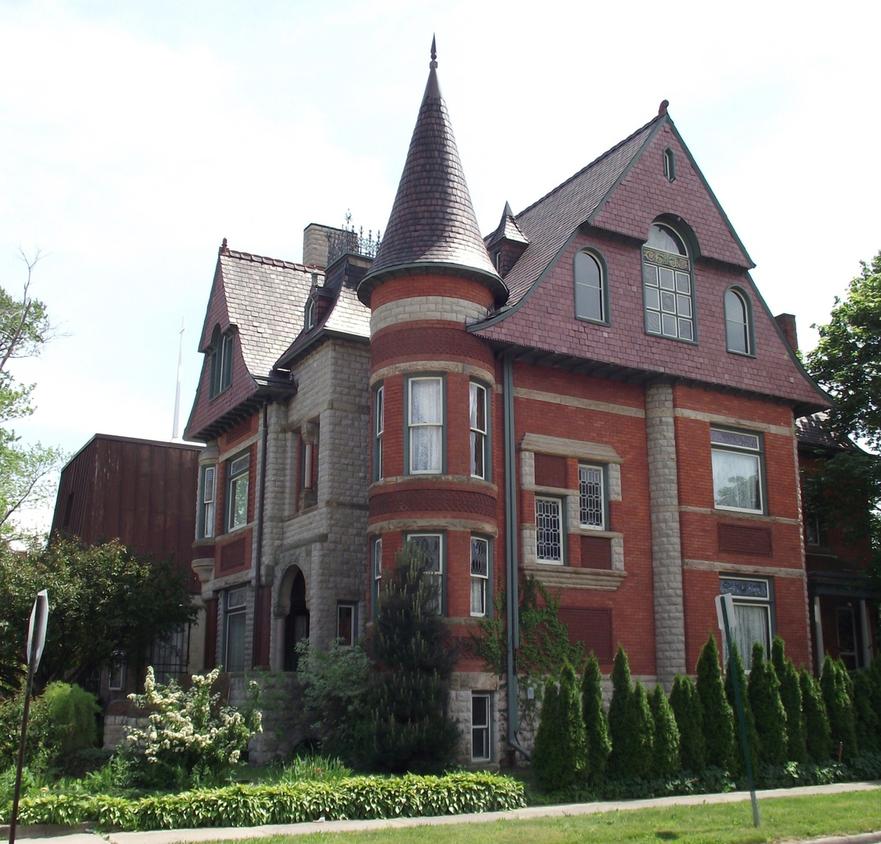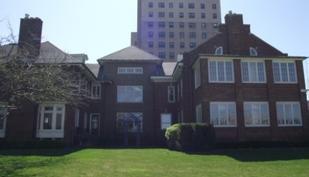 ​Second Floor Stained Glass Window at Stairwell Landing


​​​​
Among the unusual features of the Hall, at the time of its construction, are 39 uniquely constructed brick chimneys, a full-size home theatre, four kitchens and two elevators. At the insistence of Matilda Wilson, wood fixtures and furnishings lack inlay features and, therefore, the mansion is filled with solid hewn examples of furniture and decorations. Unlike The Edsel and Eleanor Ford House, for instance, most of the interior millwork, carvings and décor are American in origin and made from American wood products or building materials quarried in the U.S -- and then crafted by American craftsmen. Materials include sandstone, brick, clay shingle roof tile, wood timbers, carved plaster ceilings, and gold plated bathroom fixtures. Bedrooms are in the French Rococo or American Colonial style. The dining room is Neo-classical. Until recently, the Hall was the location of the Concours d'Elegance of America car show but the mansion hosts several other seminal events for the area. The grounds include a farmhouse and gardens. The Hall is available for tours and conventions. (Refer to the Theatre page describing the Music Hall as well.) (248-364-6263 www.meadowbrookhall.org.)

One of Unusual Chimneys & Hall Entrance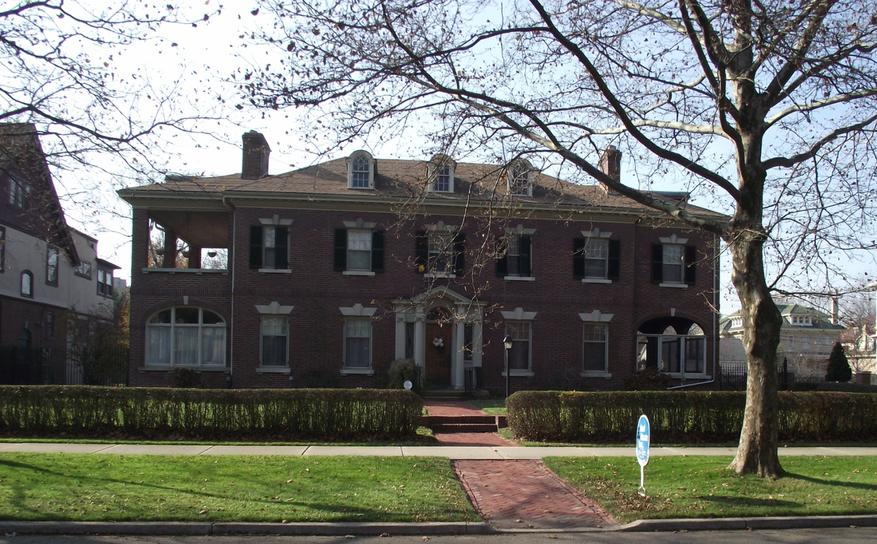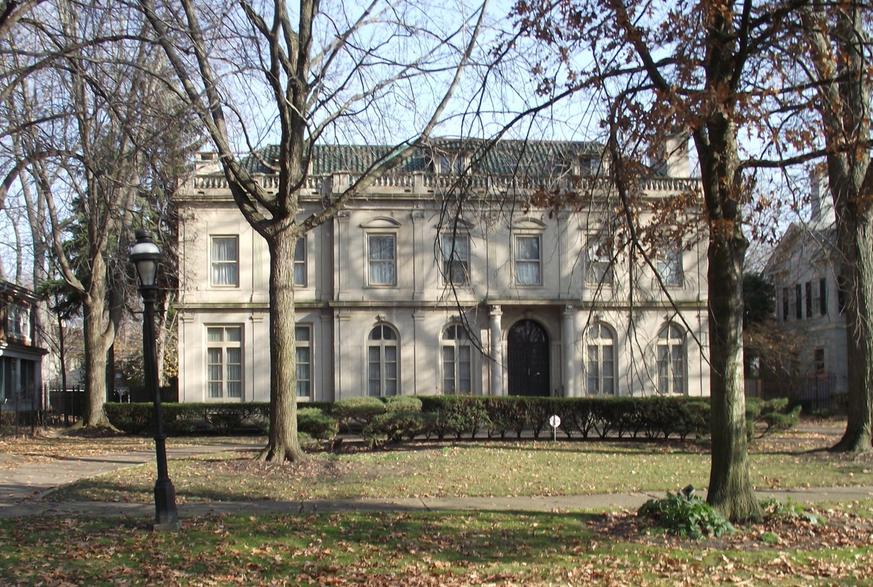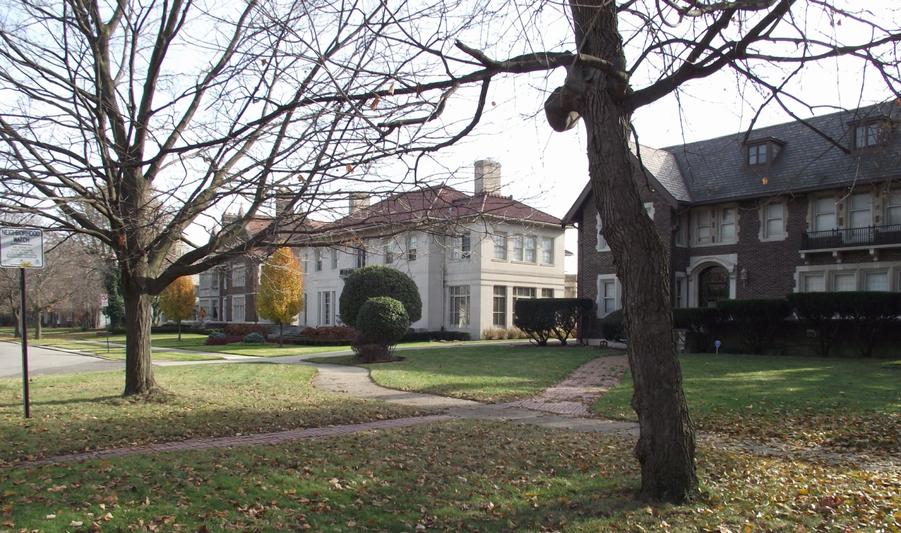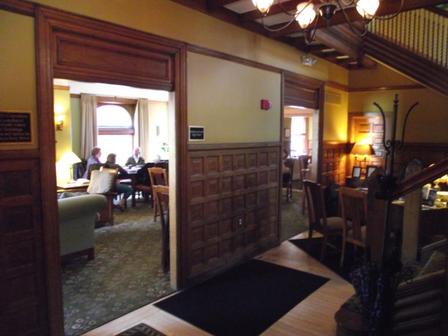 Another of the gilded age's best example of architecture is found on areas bordering Detroit's Ferry Street.

View across Valley from Cranbrook House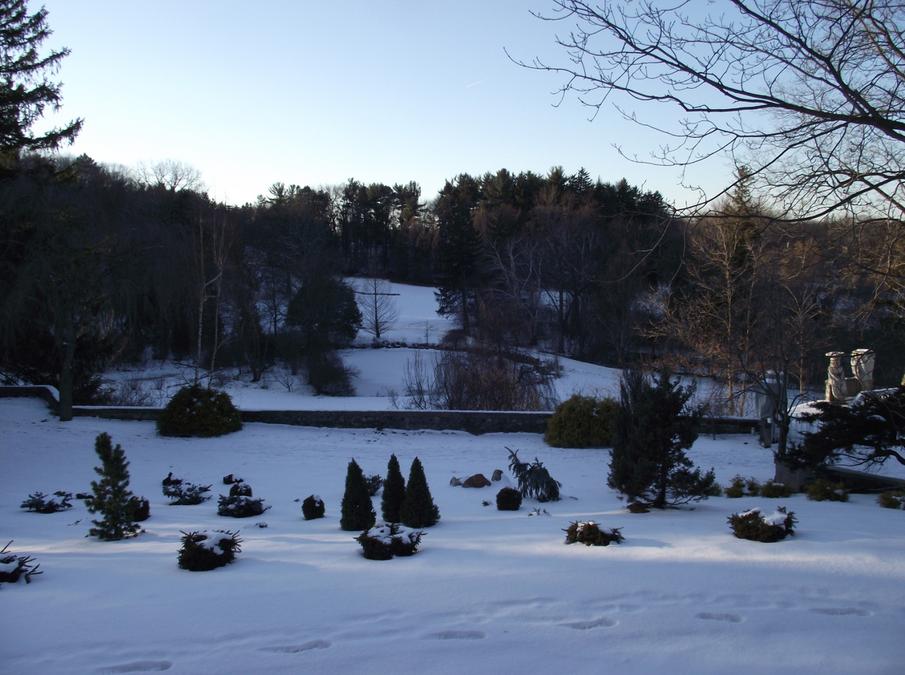 Lake and Campus in Background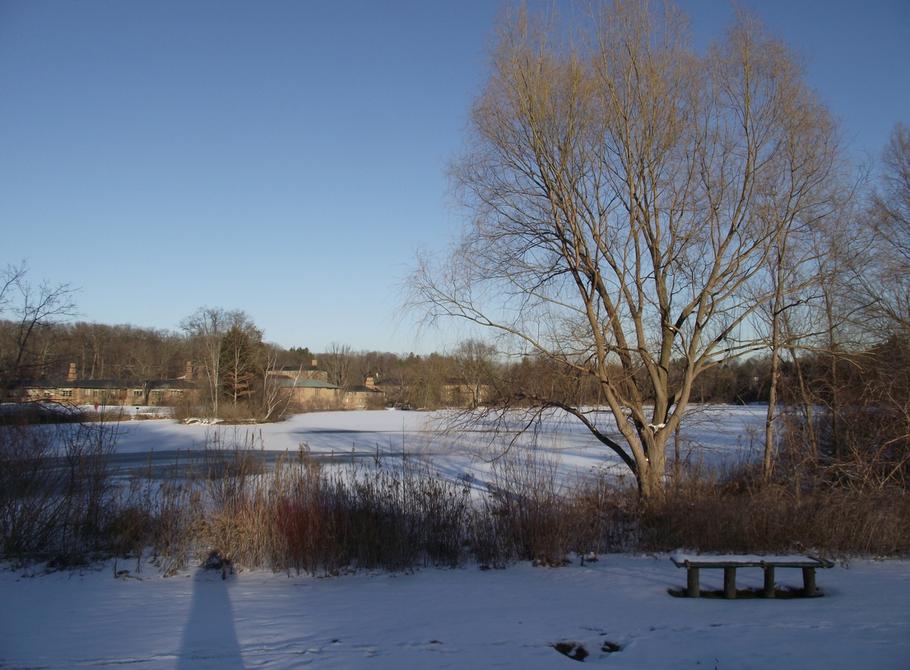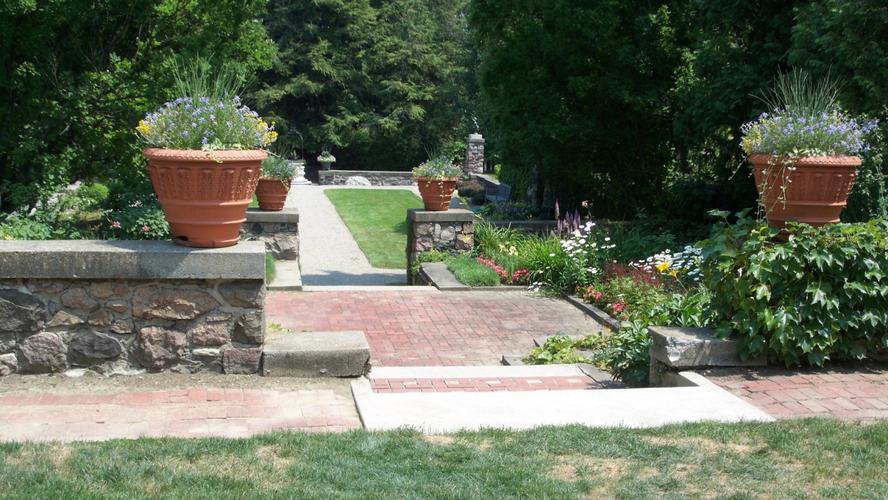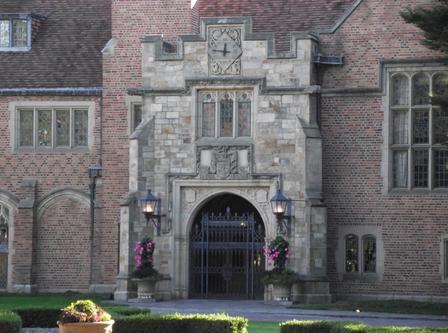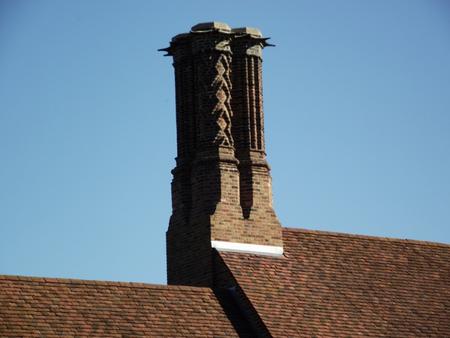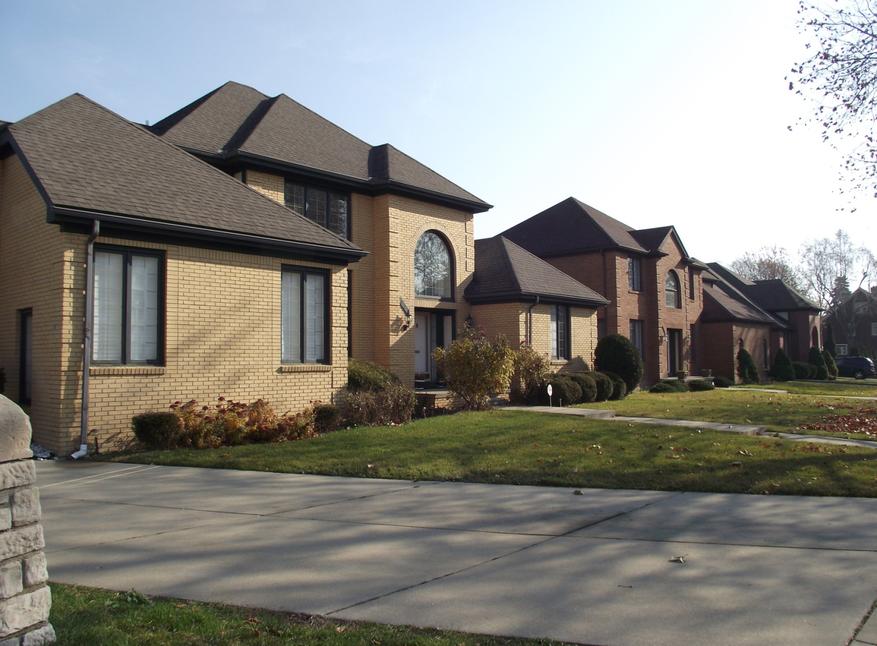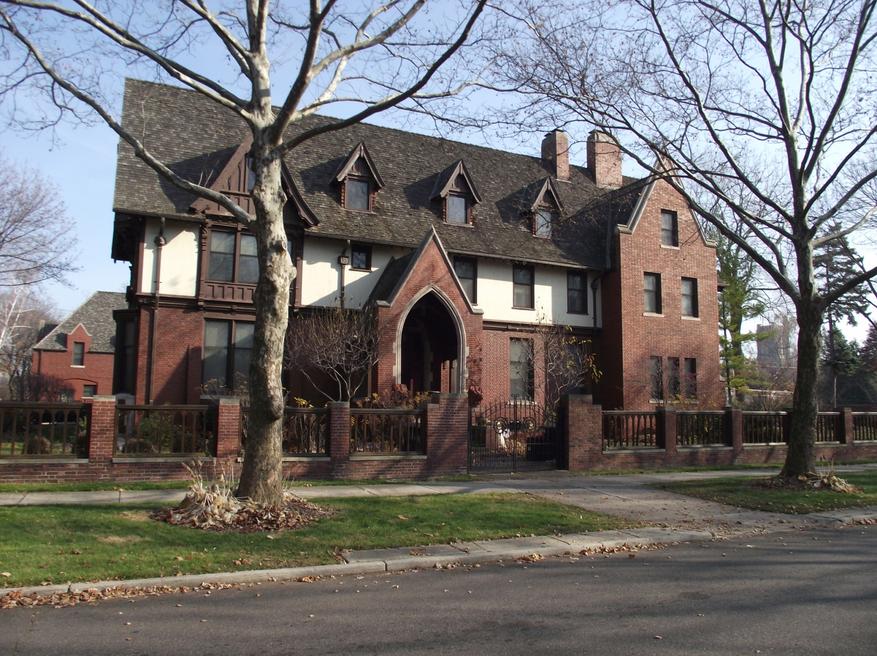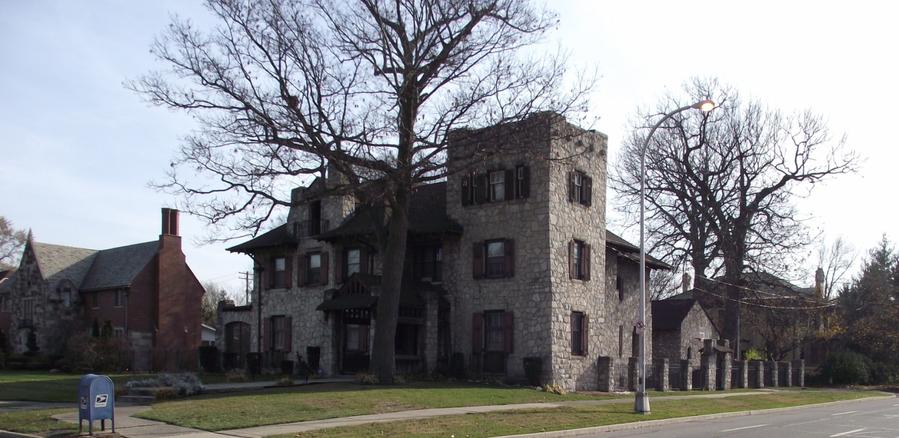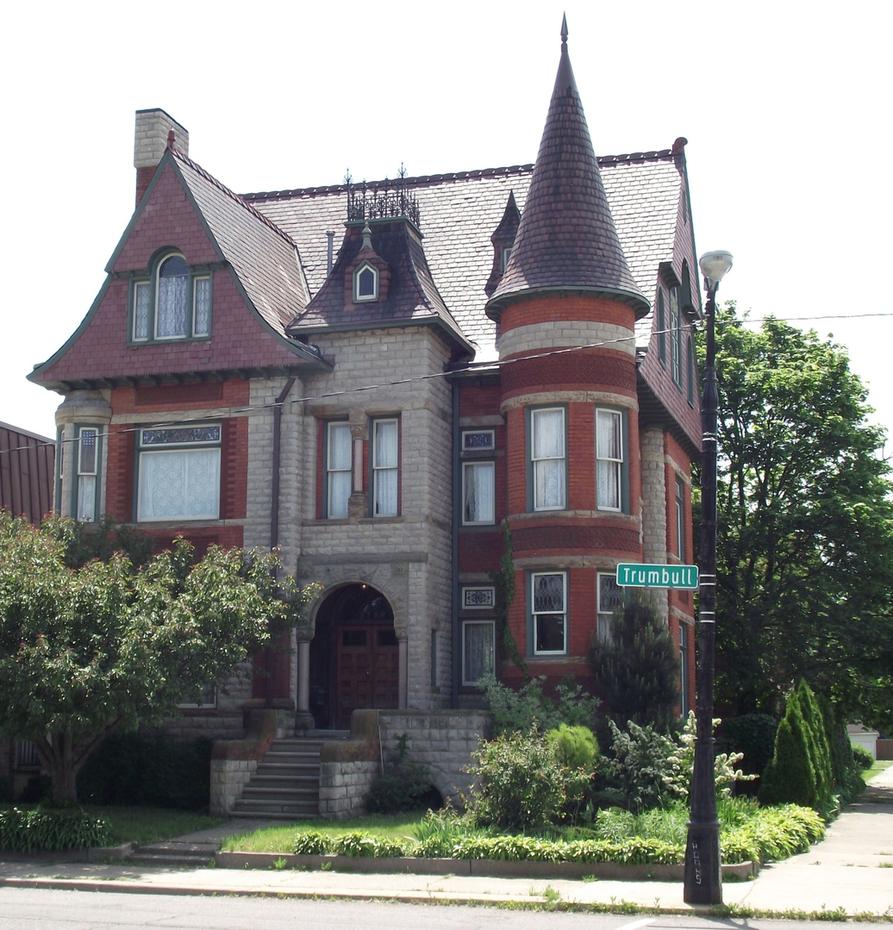 ​​​​
​The side elevation reveals at building with ample additional square footage at the rear and an elegant roof line and distinctive chimney. This side presents a bit of a 2nd Empire profile.

Recent demand by entrepreneurs in the area has created a shortage in living space, sparking renewed interest in the old mansions of Brush Park. There are about 20 bargains waiting to be snatched up provided they aren't demolished first.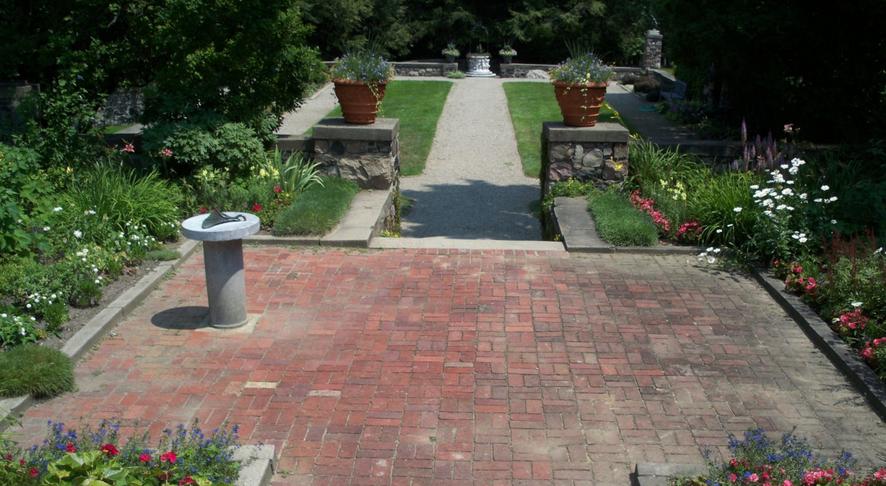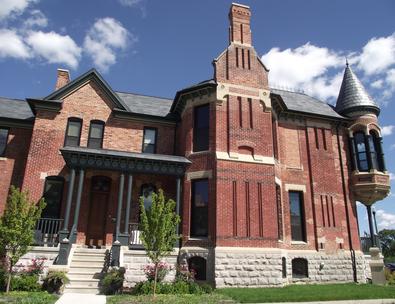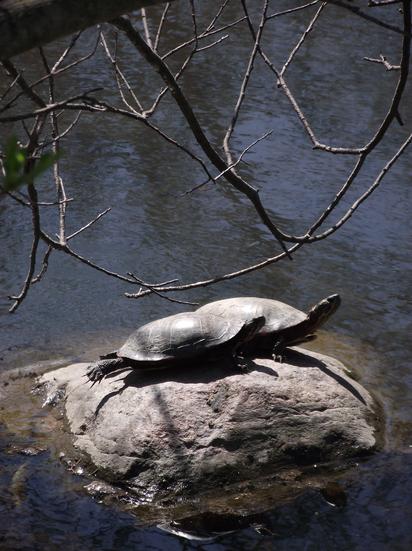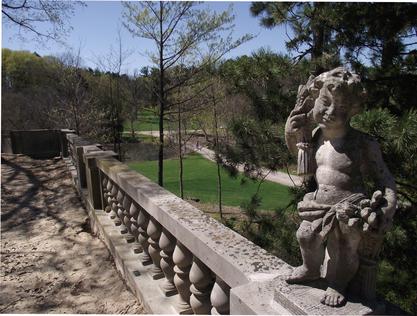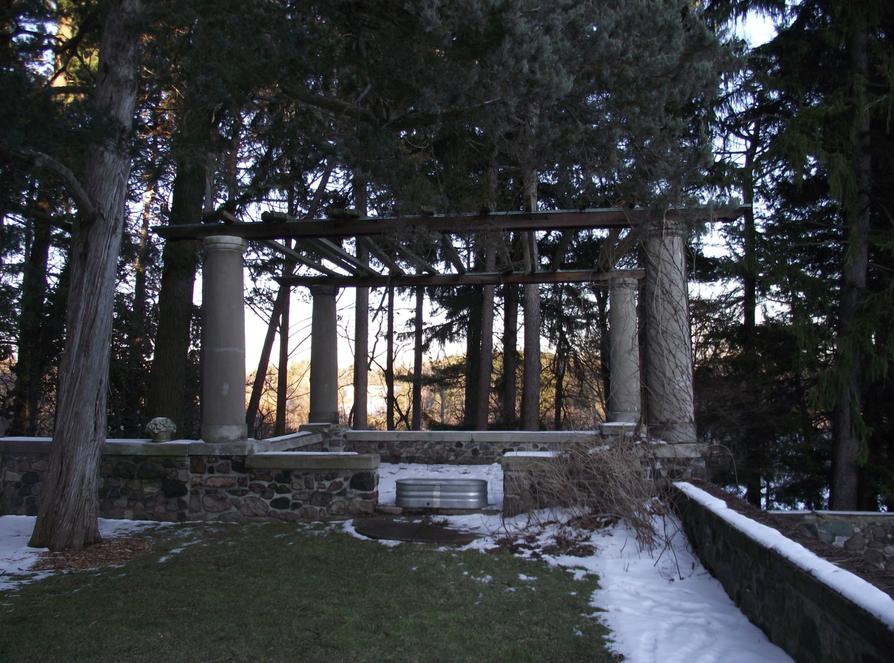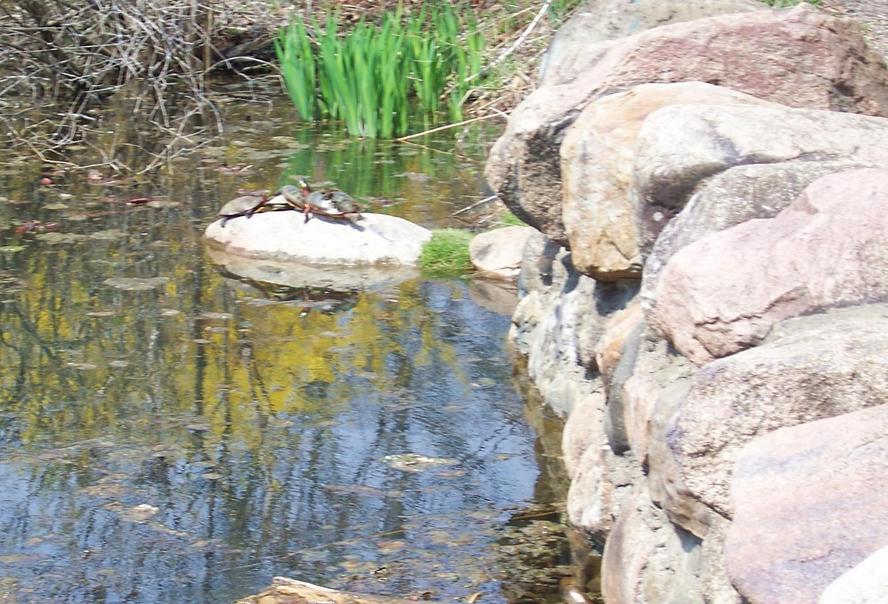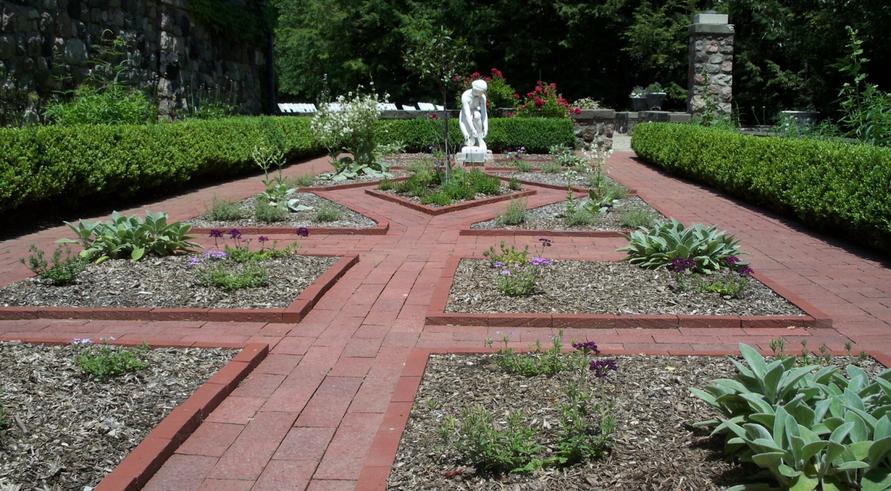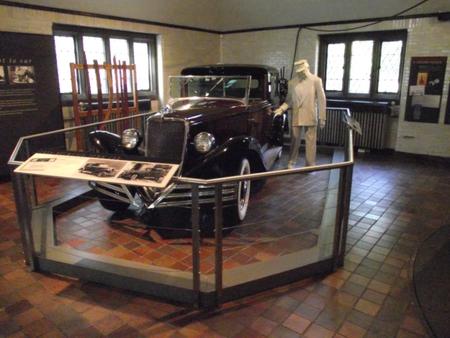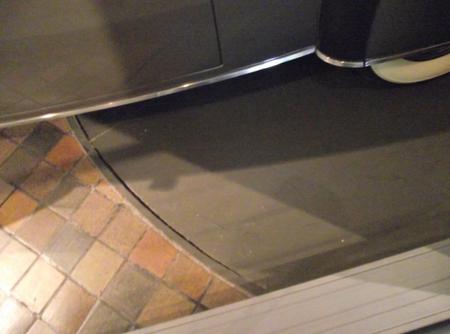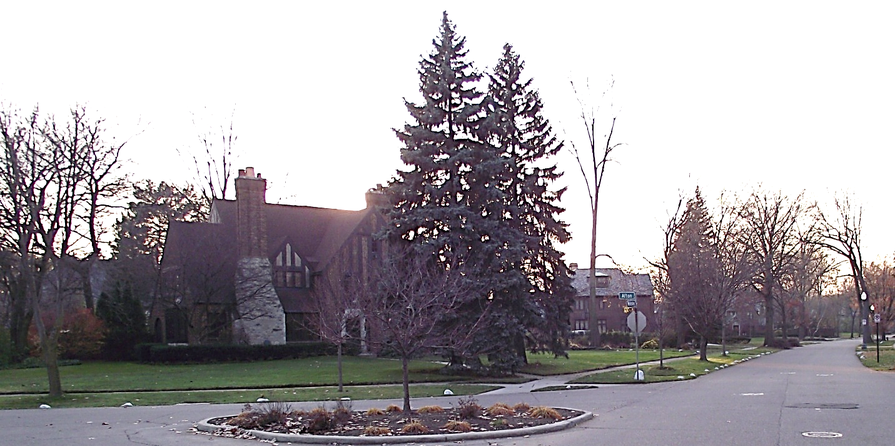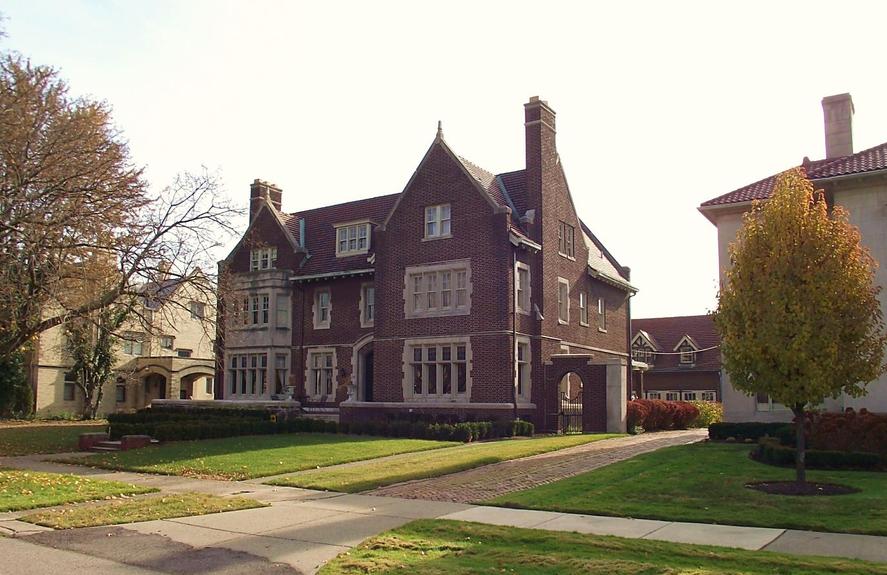 ​
​A beautiful Queen Anne residence has been restored on 291 Edmunds Street and an attractive French Renaissance building with patterned slate roof shingles was restored on 79 Alfred.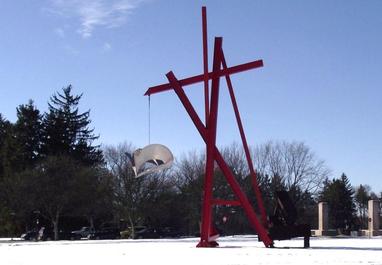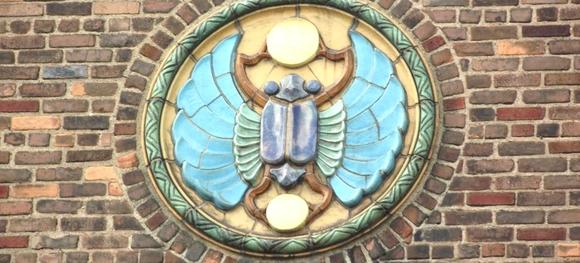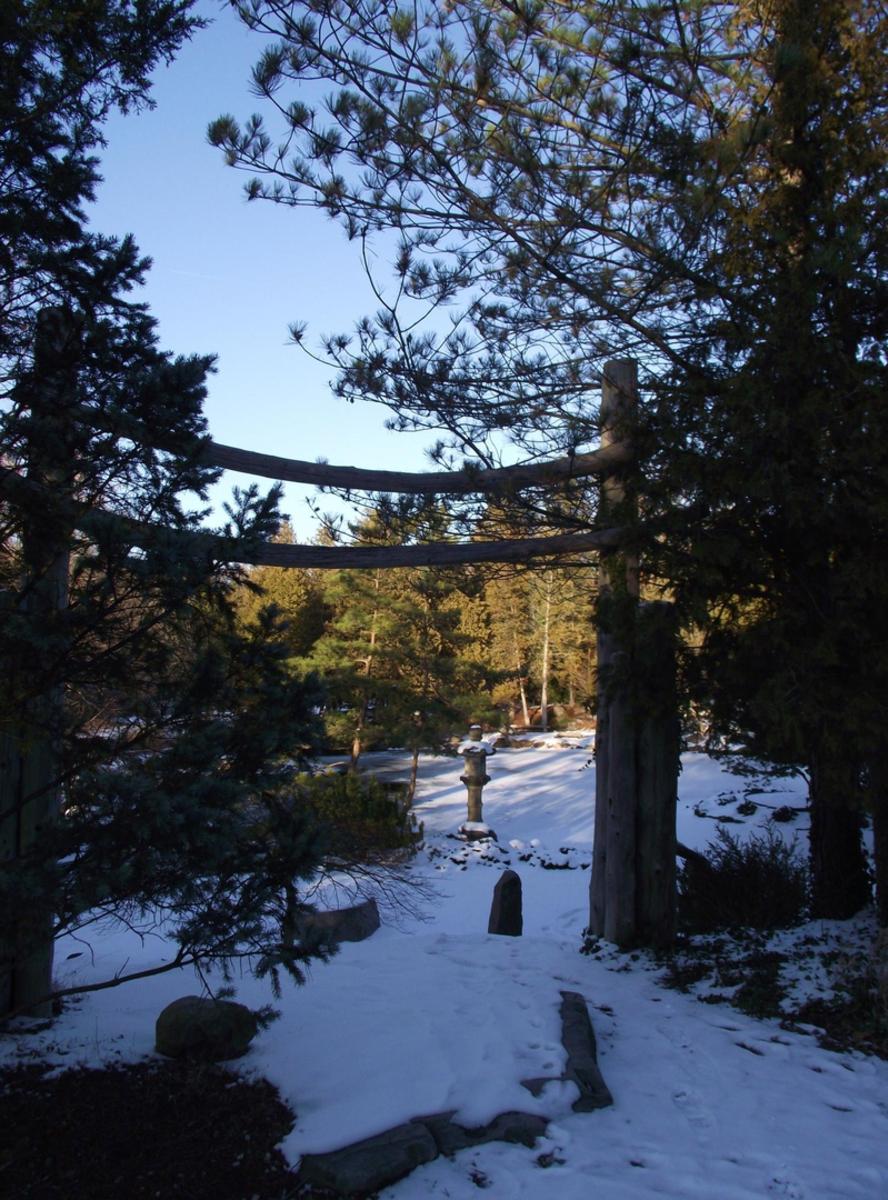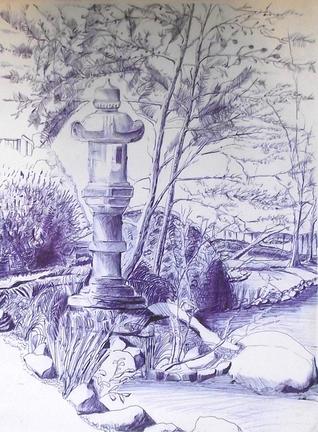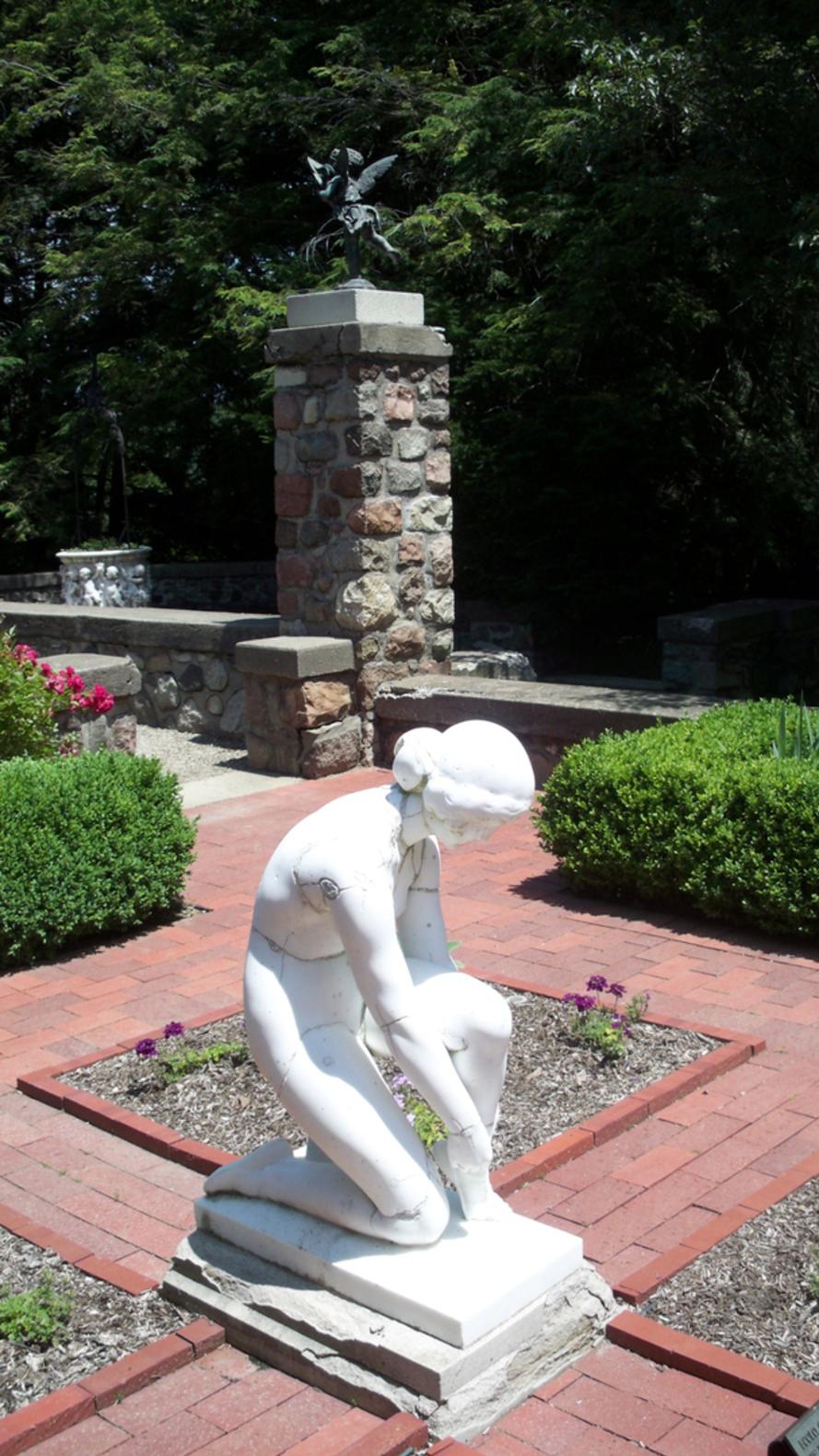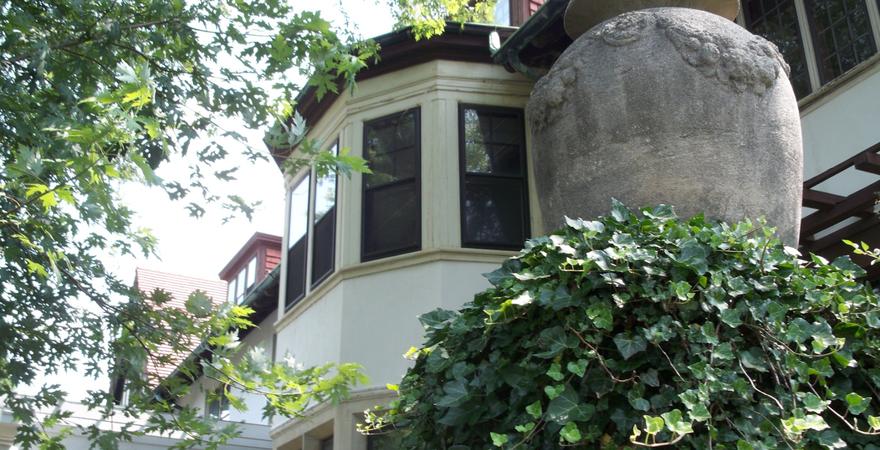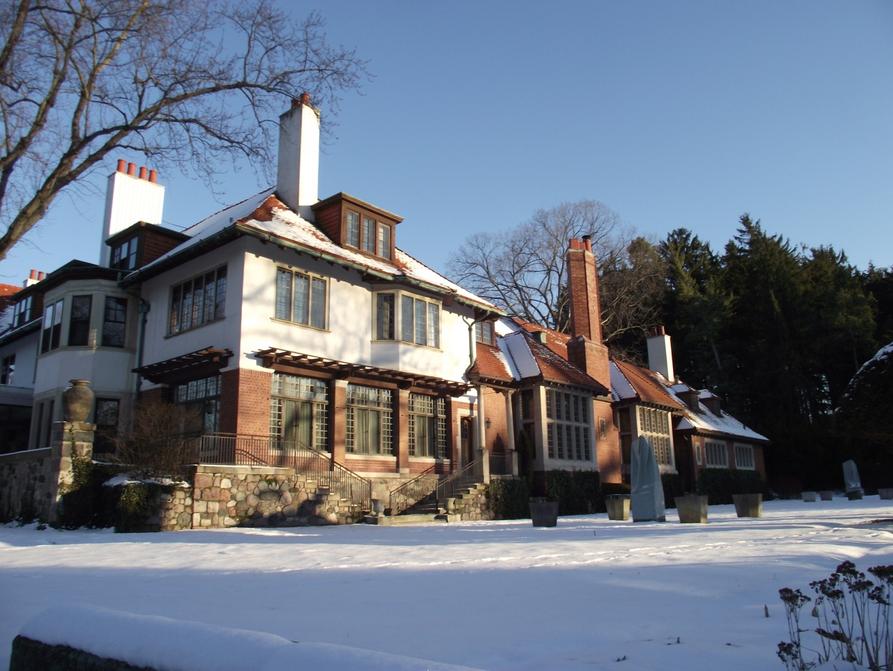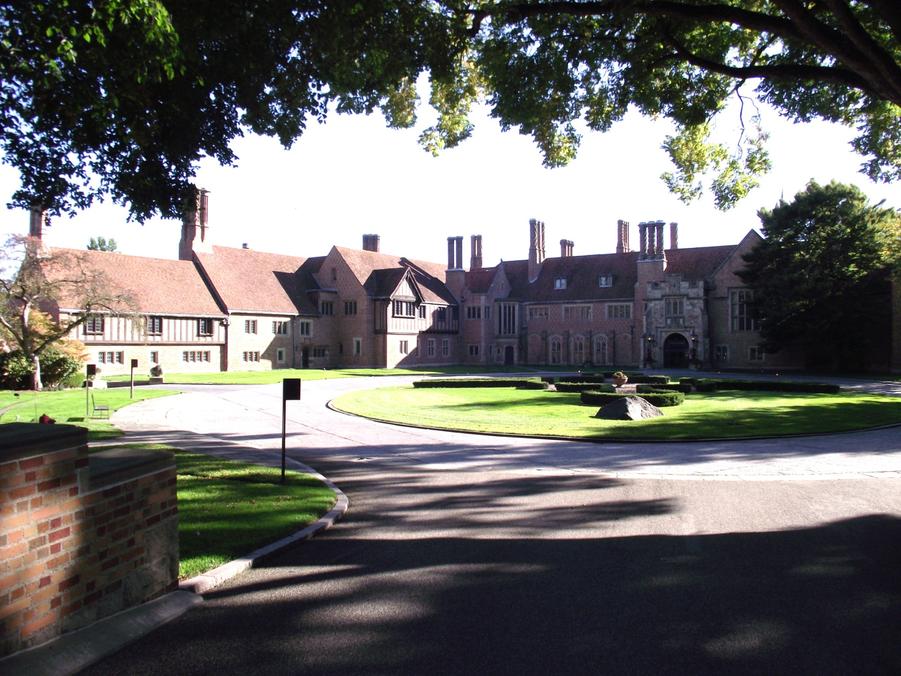 Entertainment is offered in the Ghost Bar or in the garden during favorable weather. The bar is just as comfortable for the visitor or the resident ghost.

Note: The garden area has received a complete makeover since this picture was taken. (Photos pending.)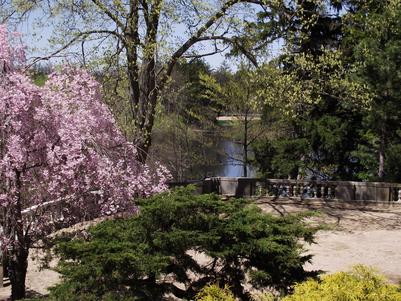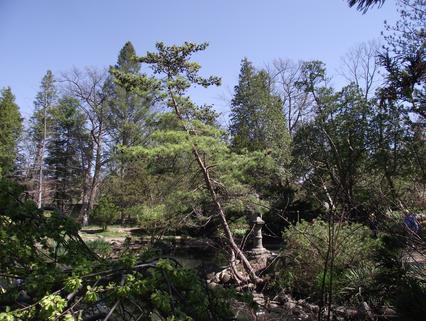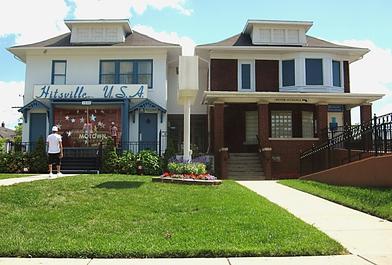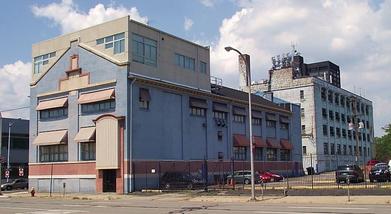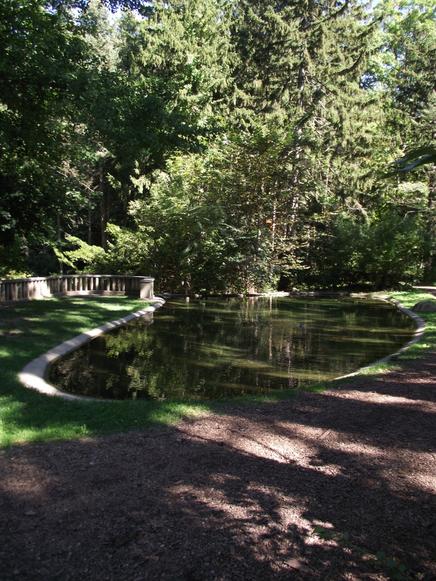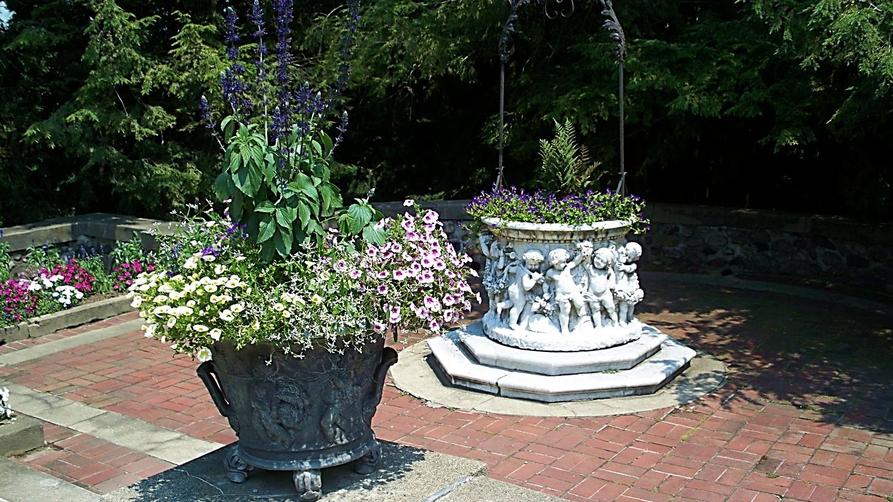 Driveway Entrance to House and view toward Lake St. Clair
​​​​
The continuing contributions of the students and faculty have furnished a superlative collection of American design over the years that often tours the U.S. and Europe, rivaling the Bauhaus tradition in its depth and breadth of design. Many of the Art Museum shows exhibit ceramics, fiber, metal work, painting, photography, print media, sculpture and furniture design.

​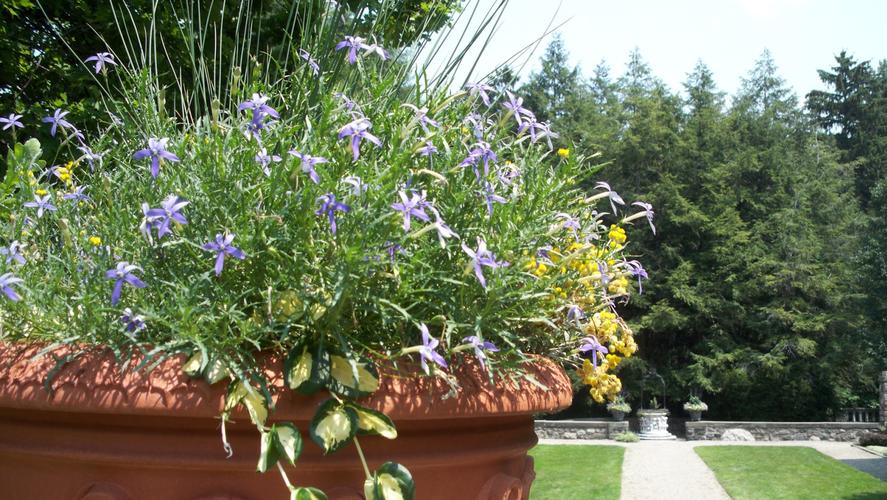 ​
​√Rec"The Edmund"or Lucien Moore House (Albert Kahn): A beautiful renovation was recently completed on this 1885 mansion, just one of a handful of living museums restored to former grandeur. Keystone gables, brick and stone-banded bay windows and arcades frame five spacious apartments and a luxury penthouse rendered in Gothic Revival-French Renaissance style. (Contact 313-623-2461 for further information. Website pending.)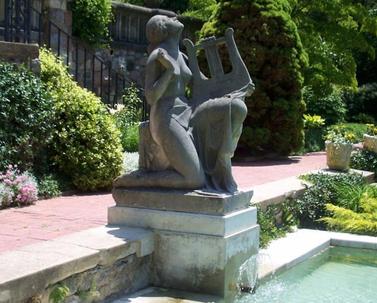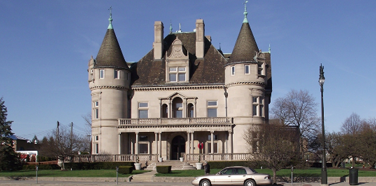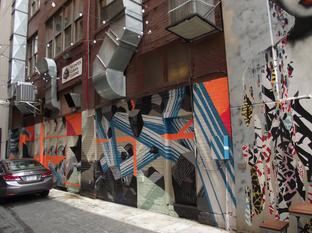 Cranbrook House Fountain (Rear Terrace)