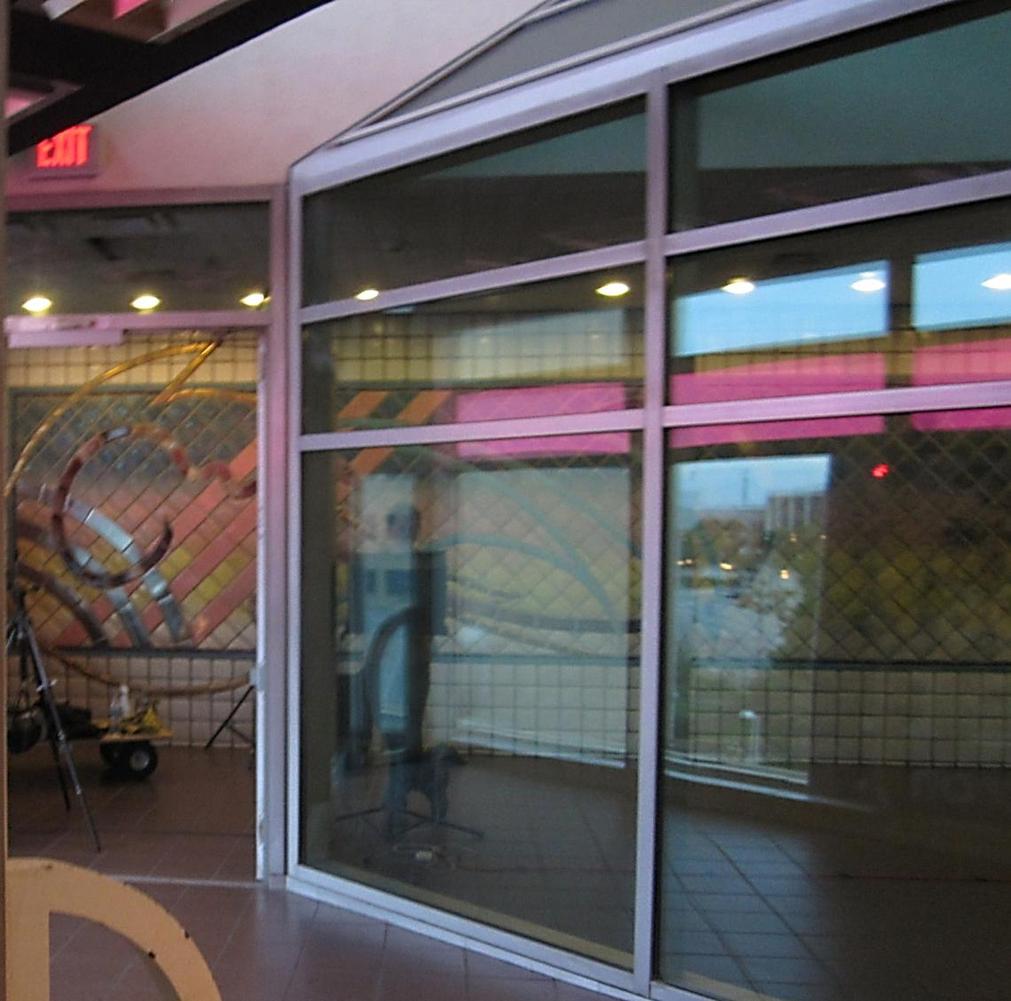 ​​
√Rec

Lafayette Coney Island and American Coney Island are iconic Detroit favorites. These original Detroit restaurants have competed for the local dollar for decades and were featured in several films. They're located at 118 and 114 W. Lafayette.



​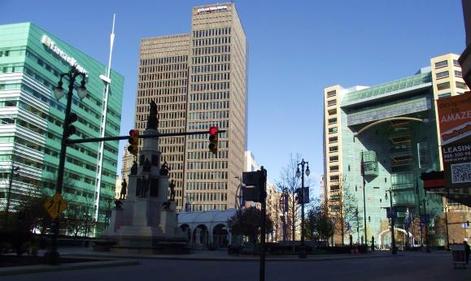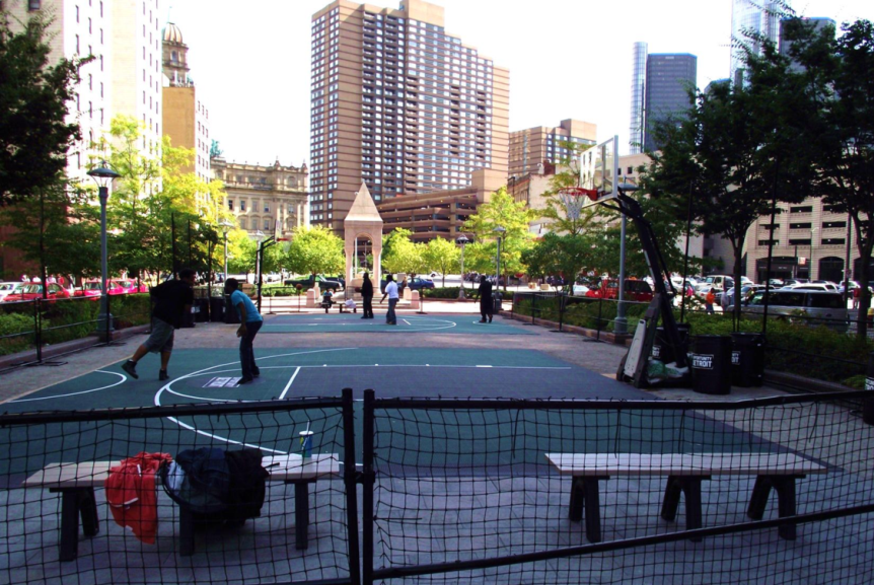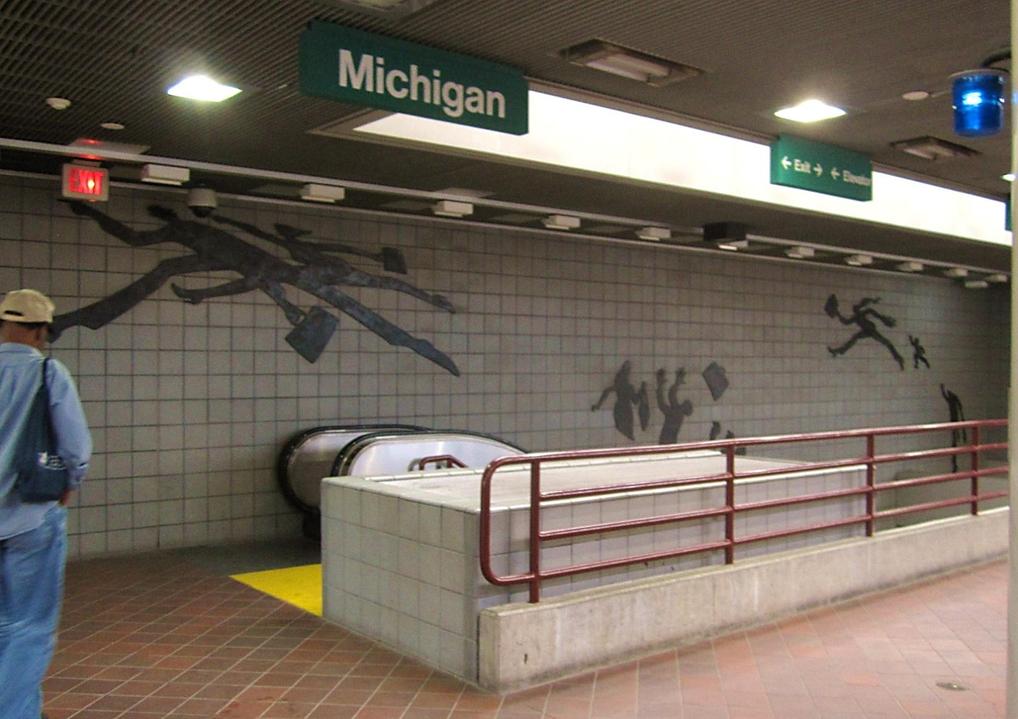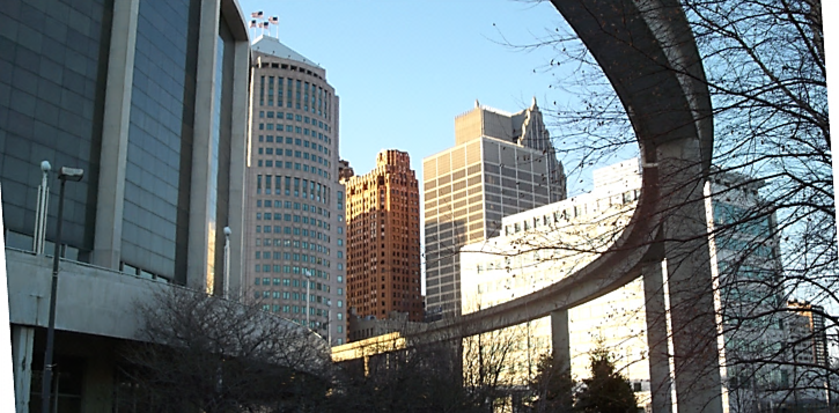 Lafayette Coney Island and American Coney Island Restaurants
THE NEW WOODWARD Q-LINE STREET RAIL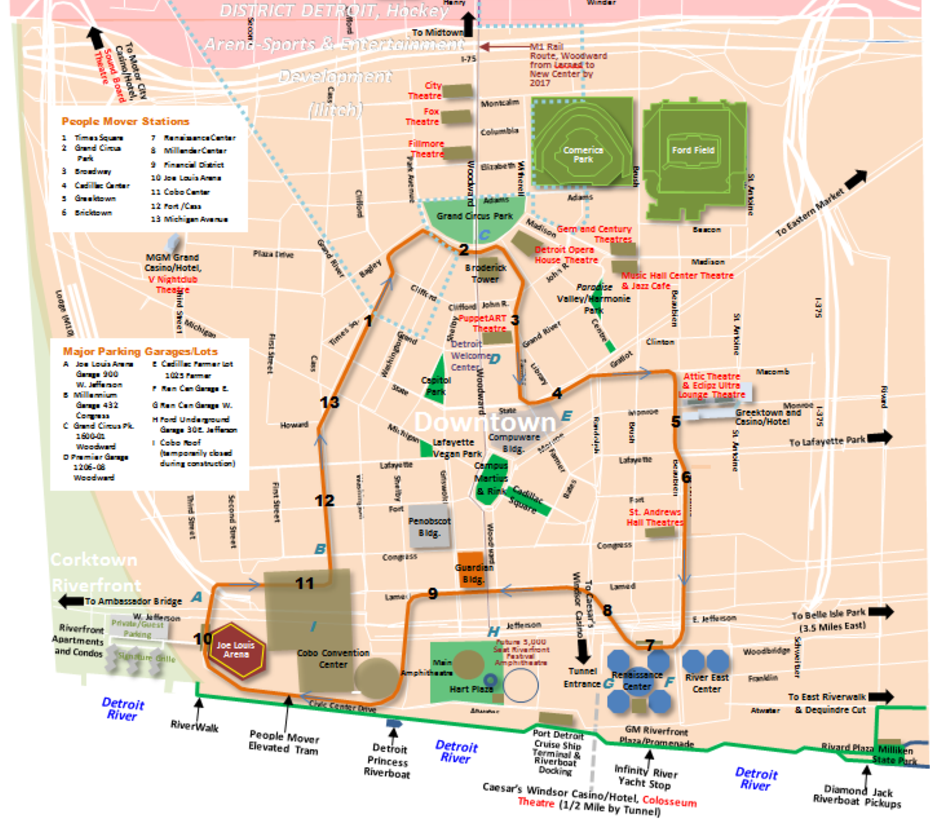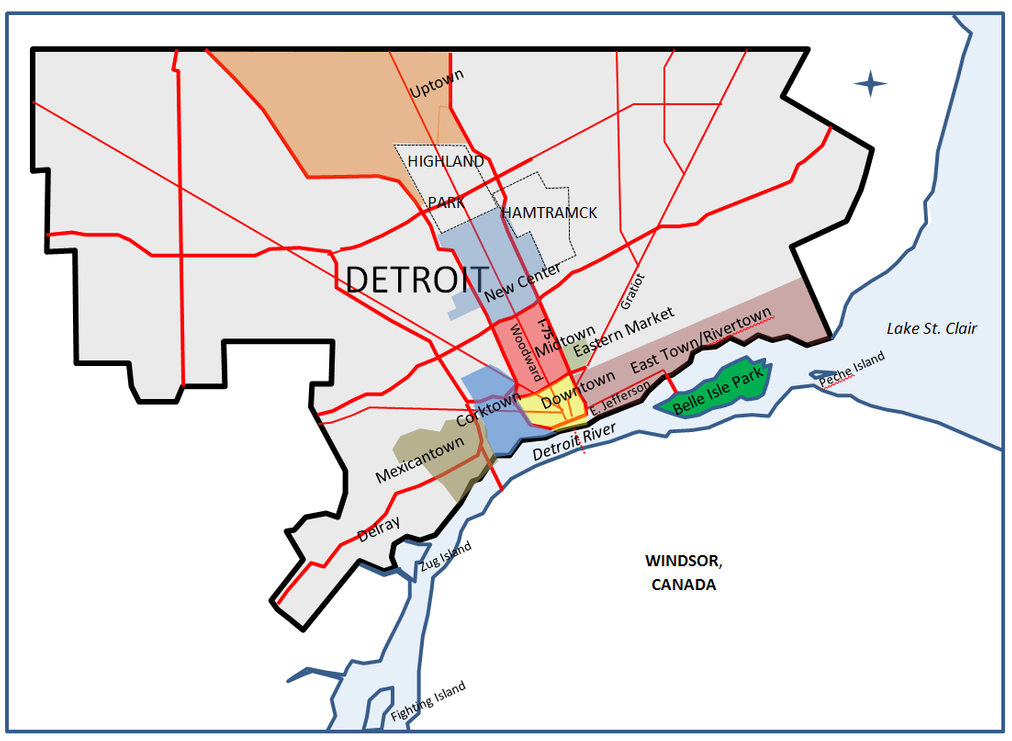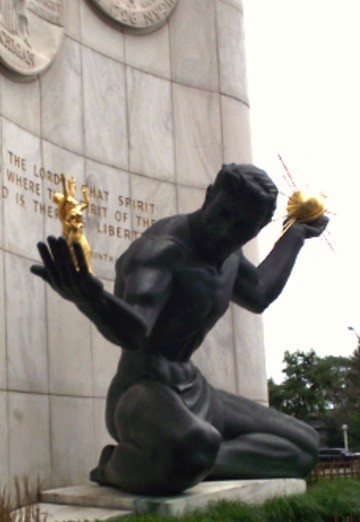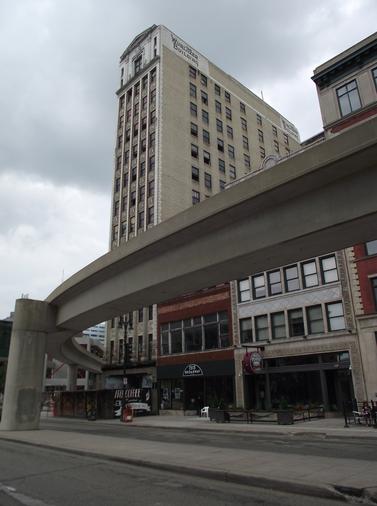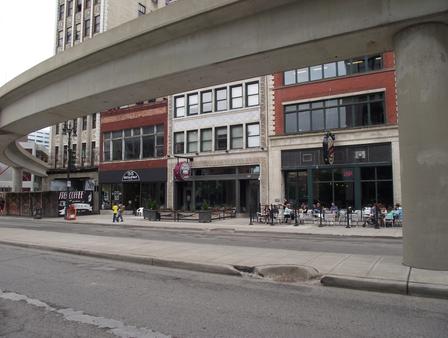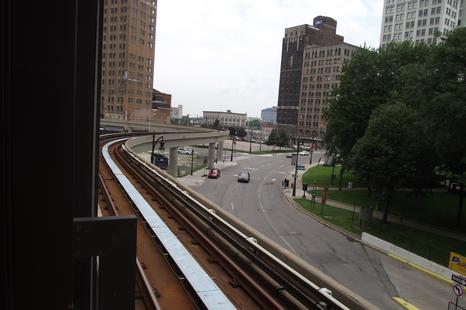 ​​​​
ATHLETIC FIGURE MONUMENTS
Three striking athletic figure monuments grace the Madison Avenue boulevard in front of the Detroit Athletic Club.
The club was responsible for contributing many great athletes in its history including some to the Olympics and founders of great sports franchises. It marked its 100th anniversary with the monuments by A. Thomas Schomberg (sculptor of the Rocky statue in Philadelphia). The large statuary include two runners, a football running back and a ball-player throwing a runner out at second. A fourth of a woman swimmer will appear near the club entrance.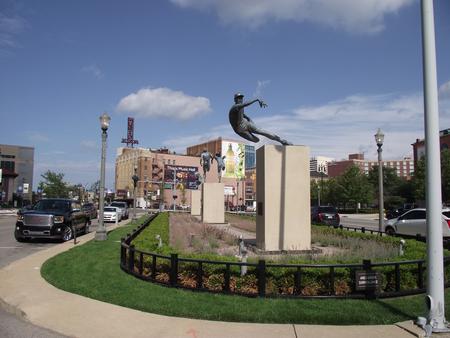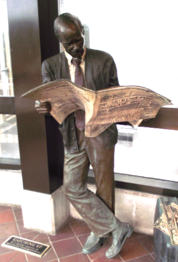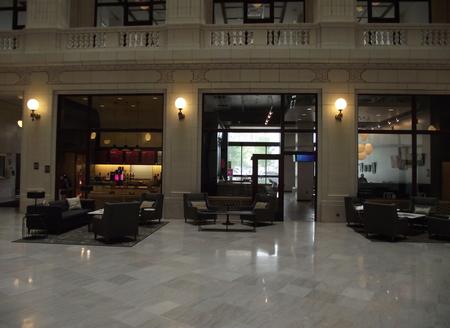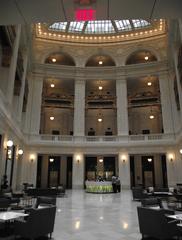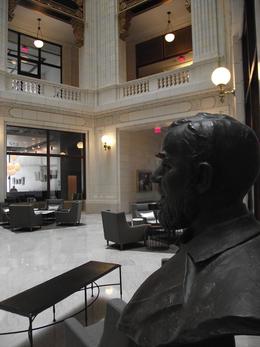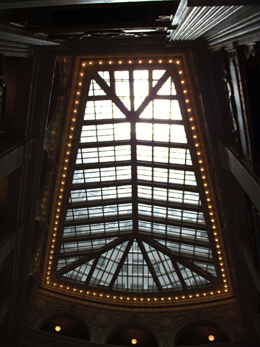 View South, lt. and North, rt. of Nearby Woodward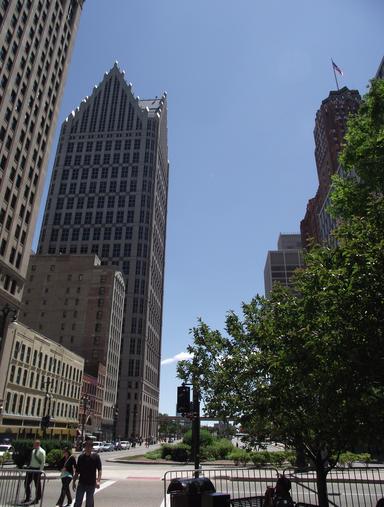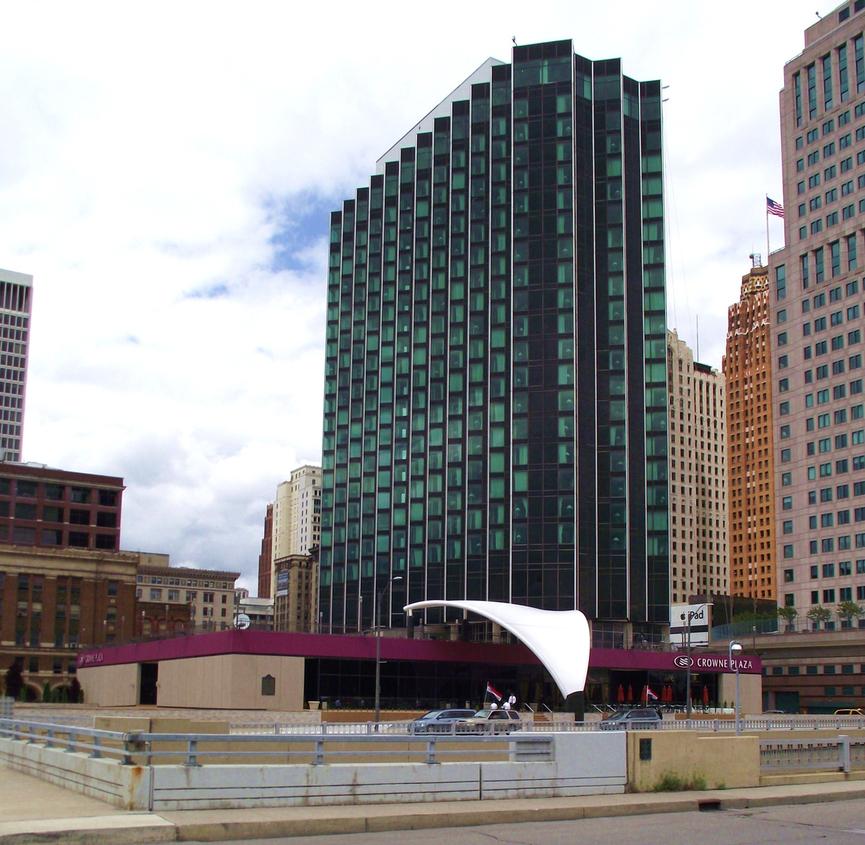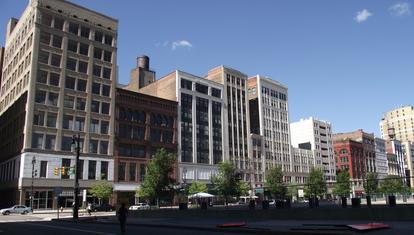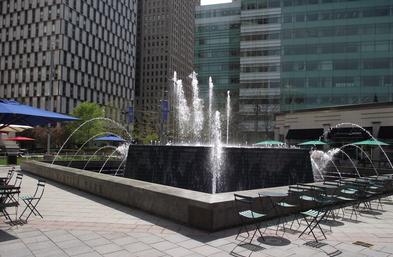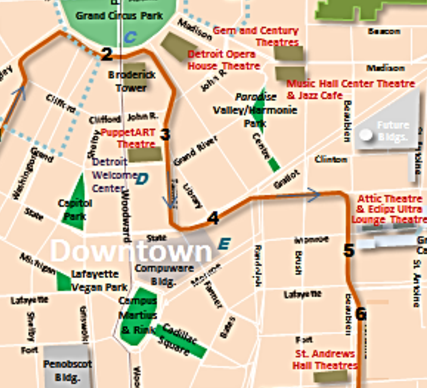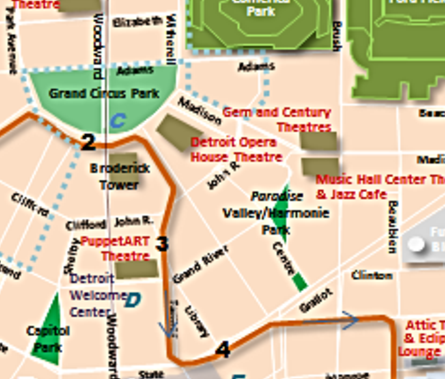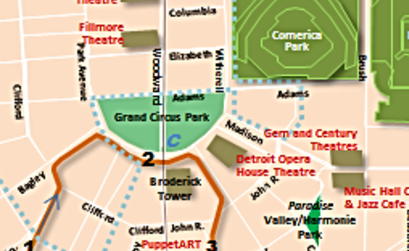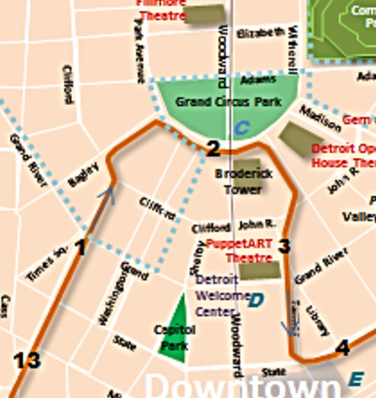 A SPECIAL TOUR
The People Mover is suspended high above the streets.

​For much of its route it weaves through buildings, over parks and along the river.
The river offers some of the most enjoyable viewing where it can seem like the water is directly below.

Several more turns take travelers through Detroit's tallest skyscrapers as well as near its oldest and most unusual buildings.

Some of the most dramatic sights are revealed late in the evening when buildings display interesting lighting schemes.

​

The People Mover stops directly at a number of sports and convention venues.

It doesn't matter where you start your exploration Downtown. You can start with any station. But this tour begins with Station 1. (Be sure to grab a free guide from the map holder.)

I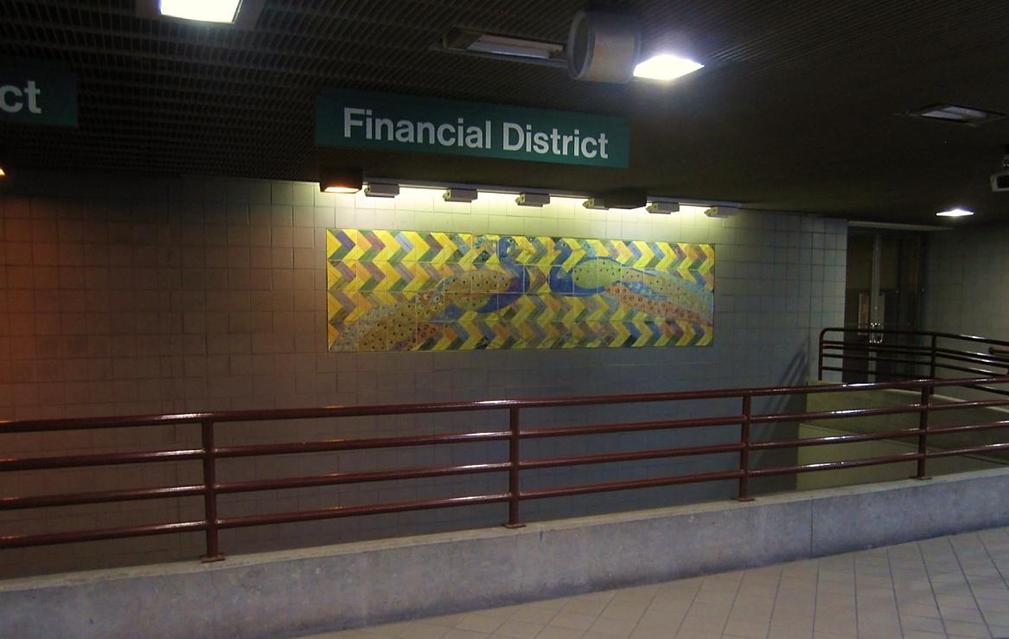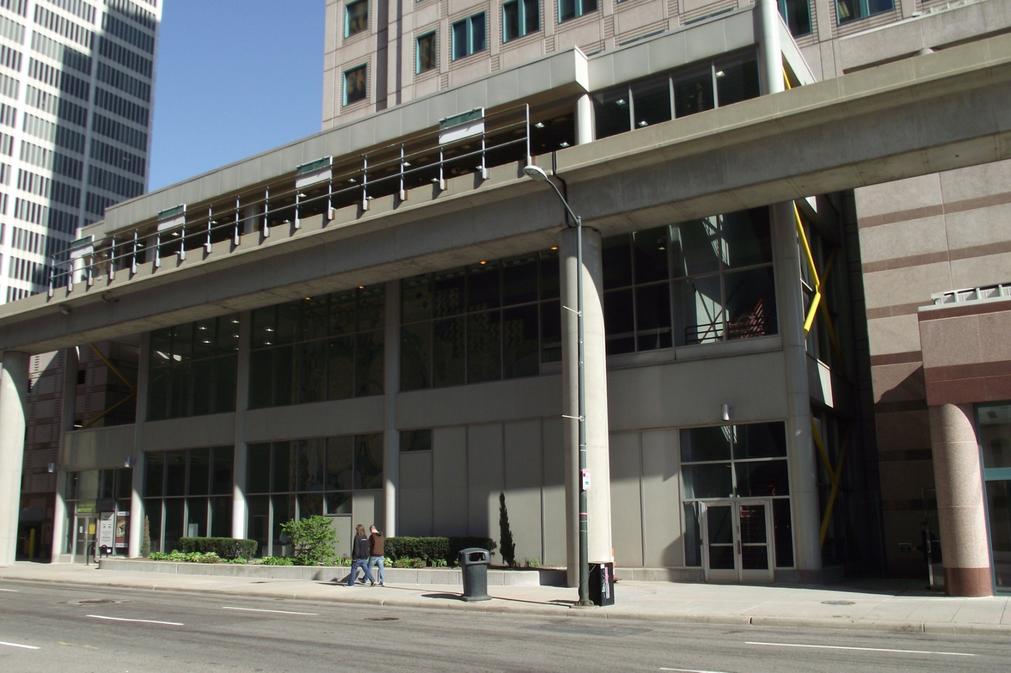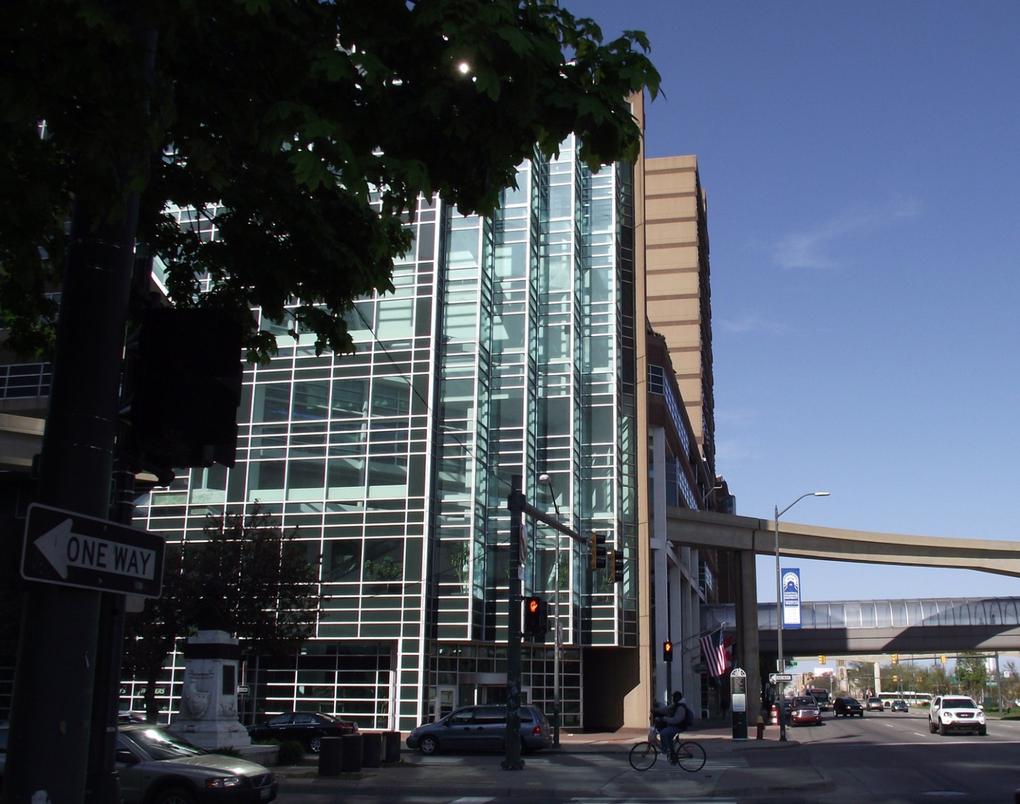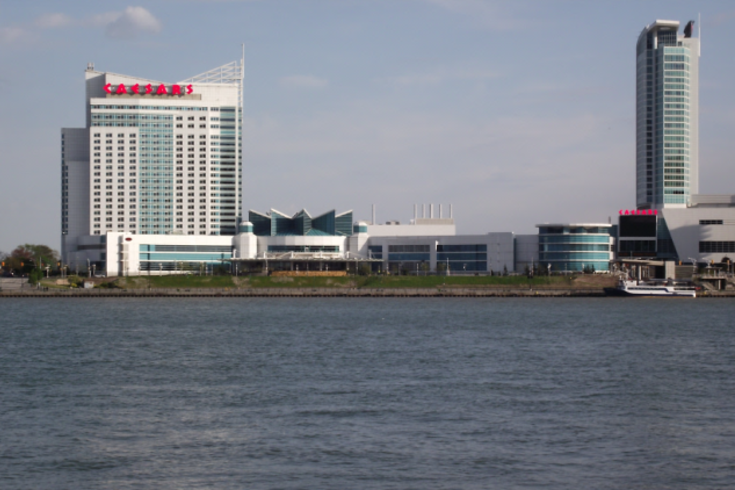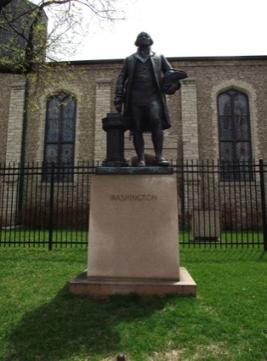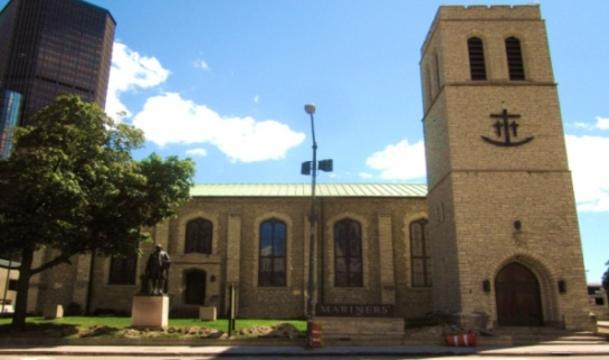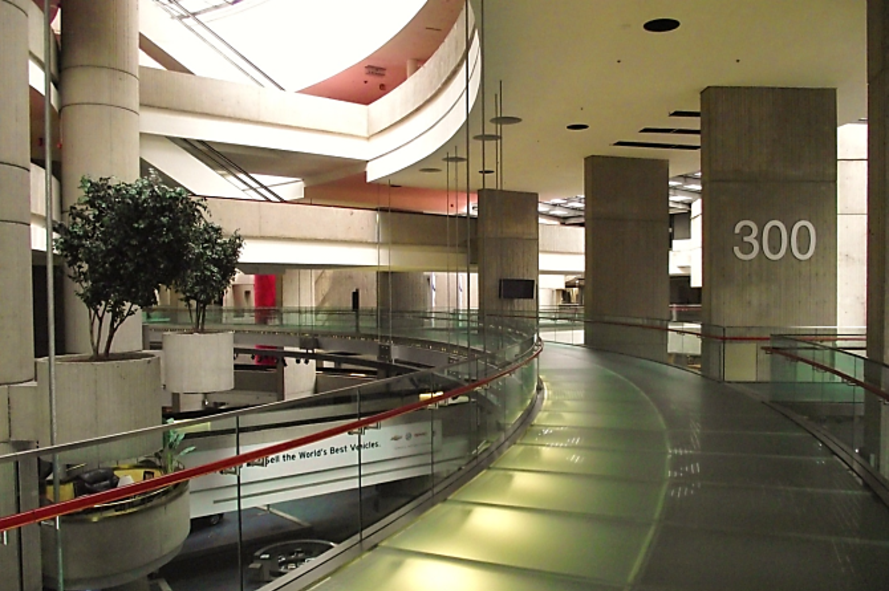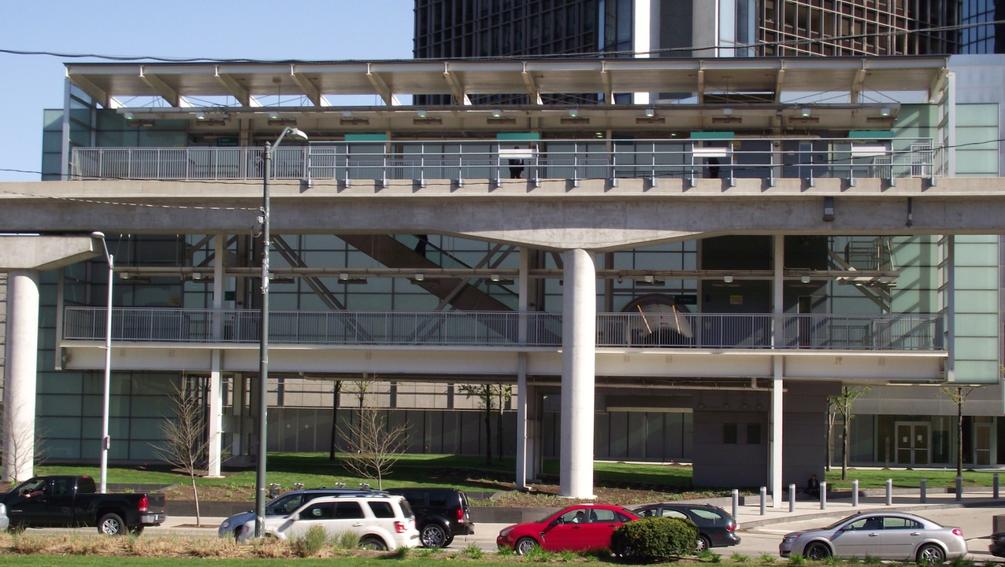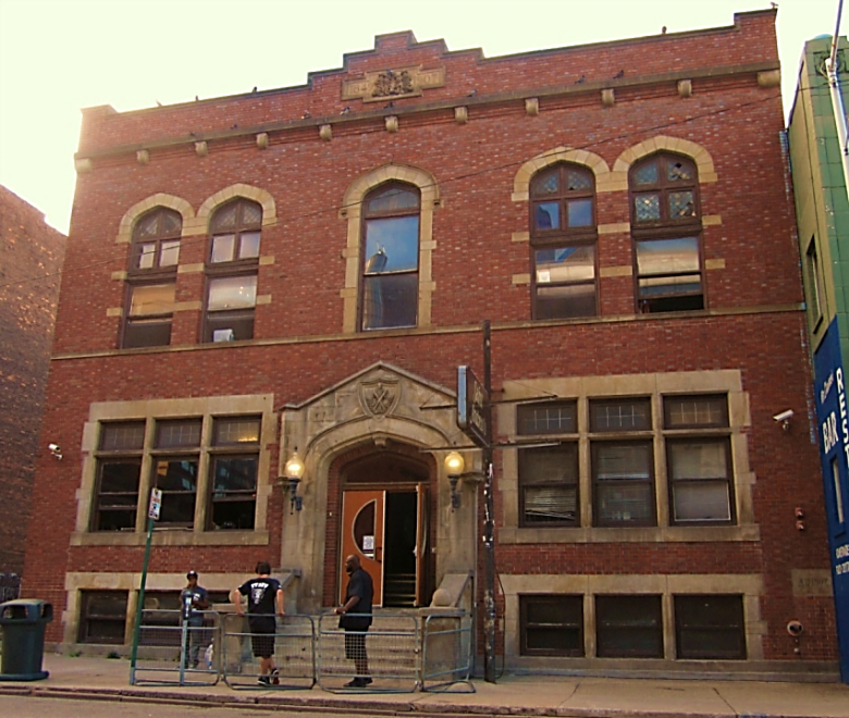 Bricktown's Historic St. Mary's Church
​​​​
​​Or visit St. Mary's Church in Greektown/Bricktown iconic church of earlier German community. One side borders Bricktown and another side borders Greektown.

Greektown Casino and Hotel
​​​
​

√Rec The Eclipz Ultra lounge Theatre (Greektown Casino);

The Alley Grille and Greektown Hotel (Greektown Casino);

Zoo Bar on 415 E. Congress;

Atheneum Hotel on 1000 Brush.


√Rec Historic Second Baptist Church at 441 Monroe, important during the Underground Railroad passage of escaped slaves is near here -- tours combined with Hitsville USA, Motown Museum on W. Grand Blvd. in New Center area northwest of here; ​

​
​

√√Rec Old Shillelagh Irish Pub on 349 Monroe;


Pappy's Sports Bar & Grill on 517 Monroe;

Sports Mania on 400 Monroe;


Schotz Sports Bar on Monroe (Casino);

​

​
​

√√Rec Athen's Gift Shop

(Greek) on 531 Monroe;


√Rec

Laikon Restaurant

(Greek) on 569 Monroe;

Marilyn's On Monroe on 419 Monroe;

Monroe Street Cafe on 561 Monroe;

√√Rec

Santorini restaurant on 501 Monroe (replaced Mosaic);

√Rec Cypress Taverna

(Greek; status unknown) on 579 Monroe;



Pizza Papalis (Italian) on 553 Monroe;


Plaka Coney Island on 535 Monroe;

New Cheesecake place? on 1045 Brush;

The Detroit Attic Theatre on Monroe; ;



​
​

√Rec Jacoby's German Biergarten on 624 Brush (a small, 2-story building; it's one of Detroit's oldest German businesses, established in 1904 with authentic German food and a large beer selection; borders Greektown and Bricktown);
Astoria Pastry Shop and New Parthenon Restaurant on Monroe (Greektown)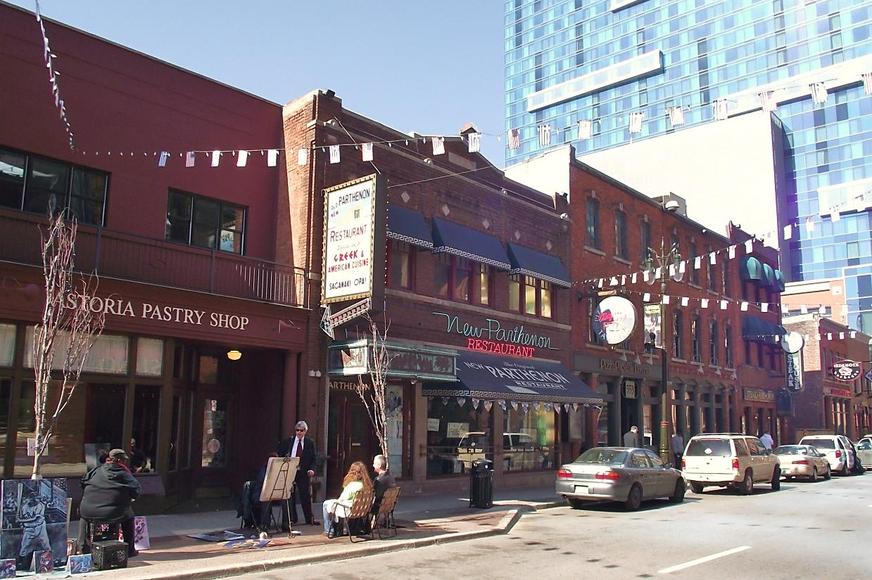 Campus Martius Park in View of Meridian (Compuware) Building
Parc Restaurant (formerly Fountain Bistro restaurant) at Woodward;
Parc Restuarant at Campus Martius
√Rec Hard Rock Cafe on 45 Monroe (on entrance side of large Meridian building);

Janet's Java on 49 Monroe;



Jimmy John's Gourmet Sandwich Shops on 95 Monroe;

Chrome Bar and Grill on on 351 Gratiot;


Hilton Garden Inn on 351 Gratiot;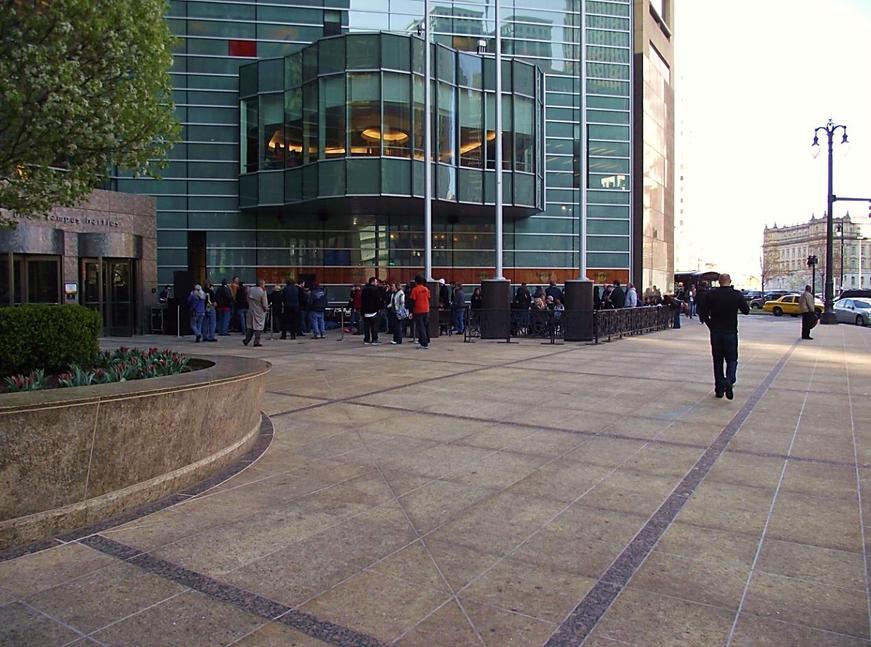 Cadillac Center Station, Tile [4]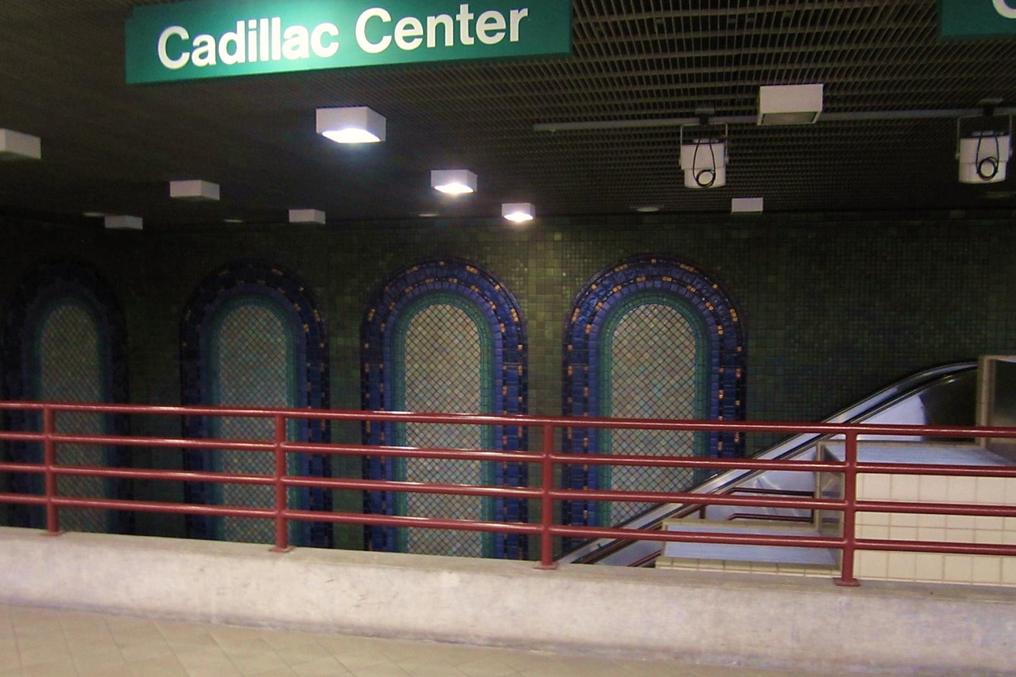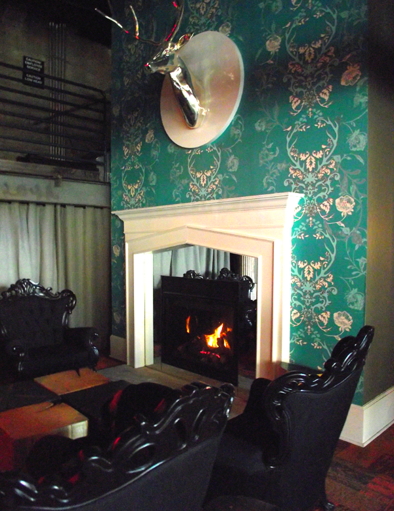 Cadillac Center Station, by Skillman Library Branch [4]
PUNCH BOWL SOCIAL ATMOSPHERE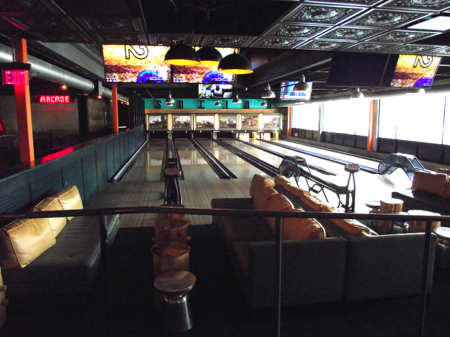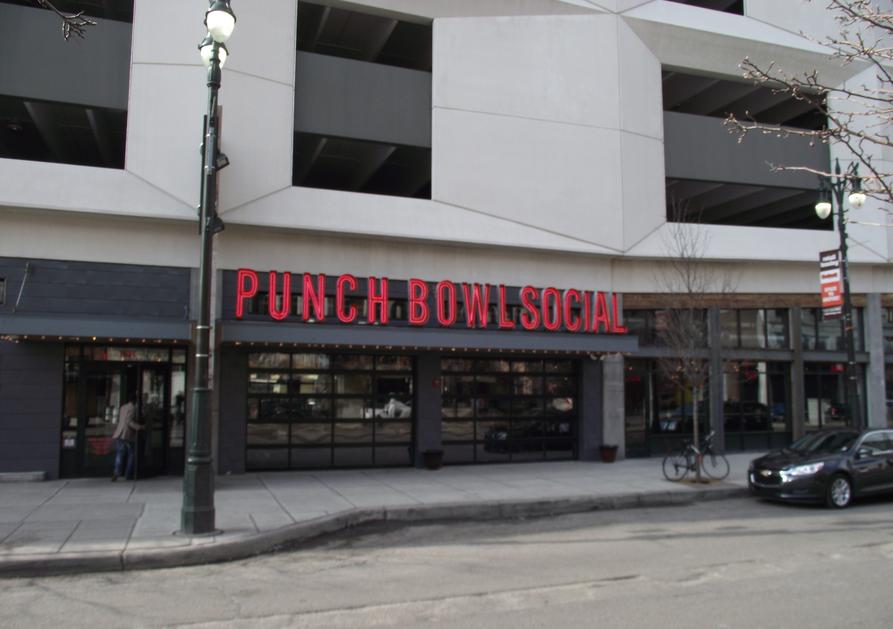 "Z" PARK "BELT"ALLEY MURAL
​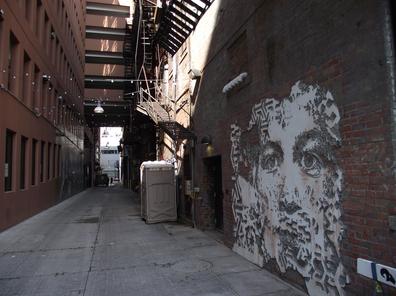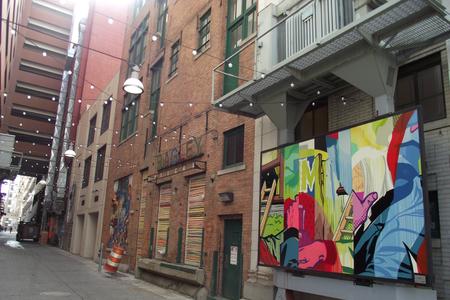 √√Rec "The Z" Park Garage art gallery and "Belt" alley gallery on Library Street. Each level of this ten story garage is covered with murals and motion detector lighting schemes. The Belt is brightly illuminated at steet level with string lighting.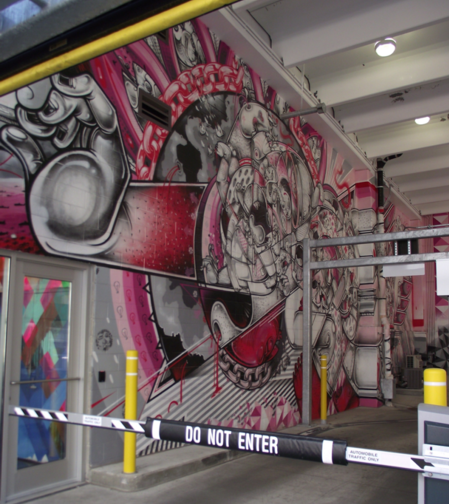 ​

City Theatre on 2305 Woodward (local comics, shows, locally significant plays) inside Hockeytown Cafe, across from the Fox Theatre and Comerica Park. The play shown above is "Ernie," the story about Ernie Harwell, one of Detroit's favorite sports announcers, now deceased. Ernie was written by Mitch Albom local screenplay writer, playwright and sports columnist.
A DIFFICULT BEGINNING

The People Mover was already controversial before it opened. Funding was at risk and people said it was impractical or a waste of money.

​Some said it would spur new business Downtown. Some said it offered a good transportation alternative. But in the end, the People Mover proved to be a good Tour Tram, if nothing else.

Its best supporters are tourists staying at hotels and convention-goers who love to ride it.

Locals rarely use it, and suburbanites park and walk through the city never realizing its potential. Most Detroiter's cannot describe its route.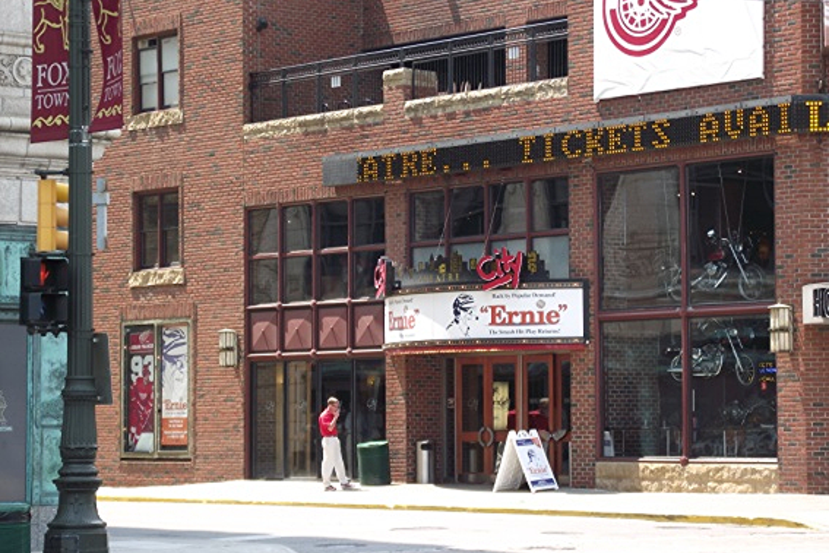 ​​

√√Rec

The Fabulous Fox Theatre in Foxtown on 2211 Woodward (top Broadway shows, fantastic Byzantine architecture, music, comedians, across from Comerica Park; it's currently undergoing a major marquee and blade facelift with miles of new lighting);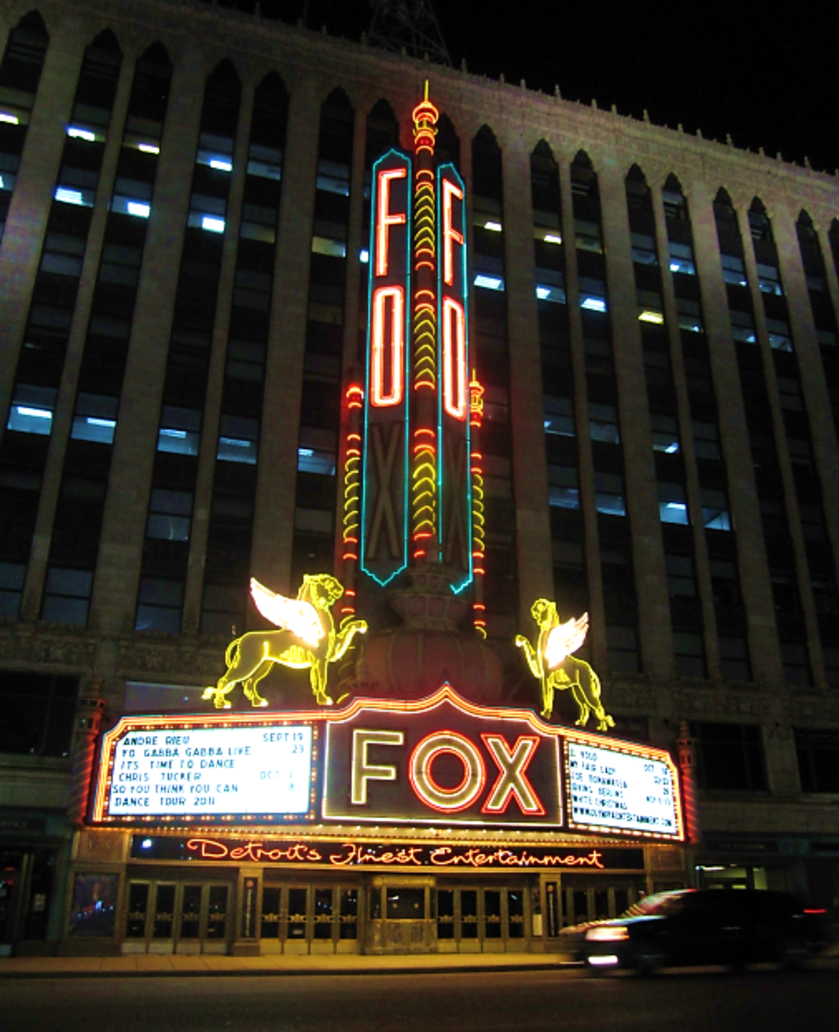 ​

√√Rec

Fillmore Theatre on 2115 Woodward (live show, music groups, comics, repertory and ceremonies;

State Bar on 2115 Woodward (at the Fillmore Theatre);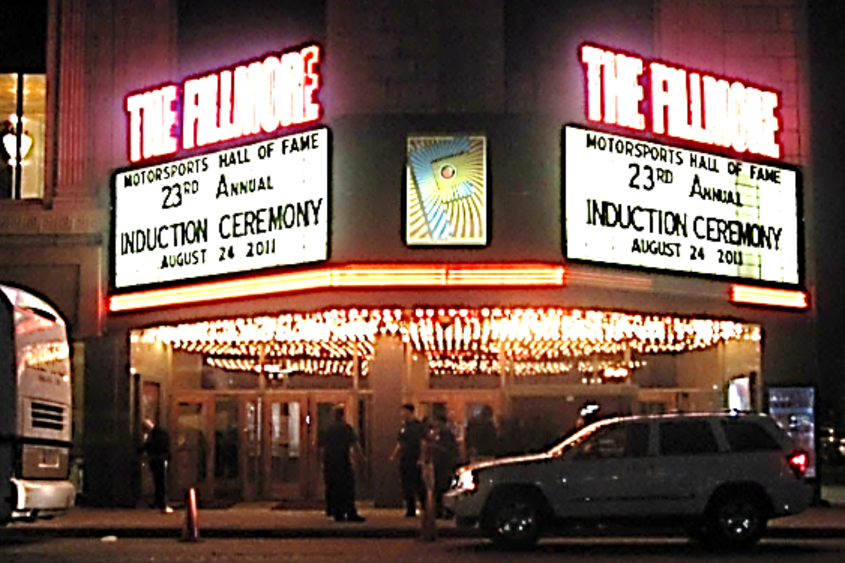 ​

Station 2, Grand Circus Park --

Grand Circus Park "Necklace Area," (as known by the street pattern) is a cultural area including the fabulous Foxtown Theatre District:
​​

Bleu Room Experience on 1540 Woodward (re-opened, has Techno and House music),




√Rec

Bucharest Grill on 2040 Park Ave. The Romanian and Middle Eastern restaurant has moved to Jefferson; Park Bar next door;


Park Bar on 2100 Woodward;

√Rec Aloft Detroit, boutique hotel.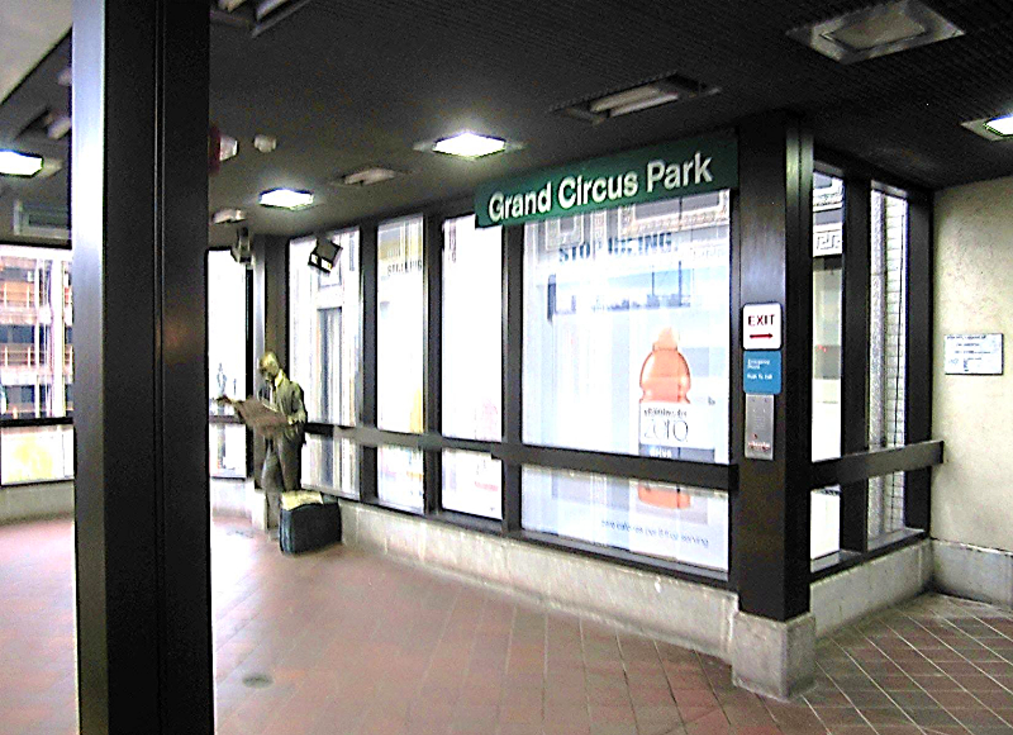 Grand Circus Park Station (Aloft Detroit Hotel, David Whitney Bldg.) [2]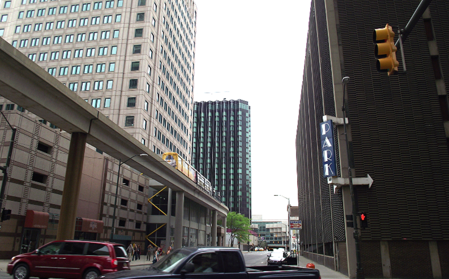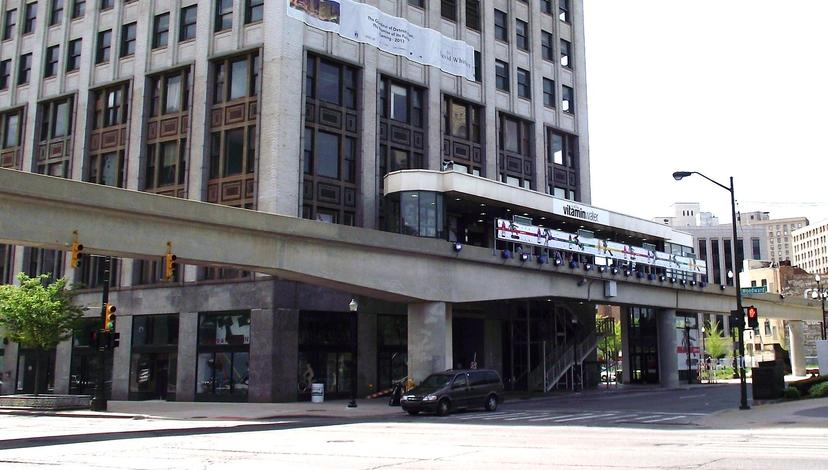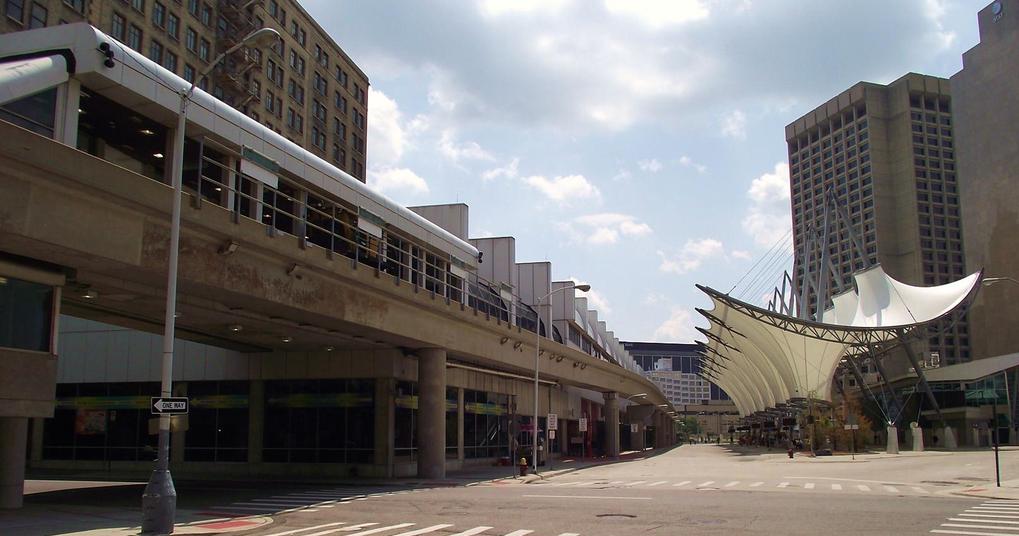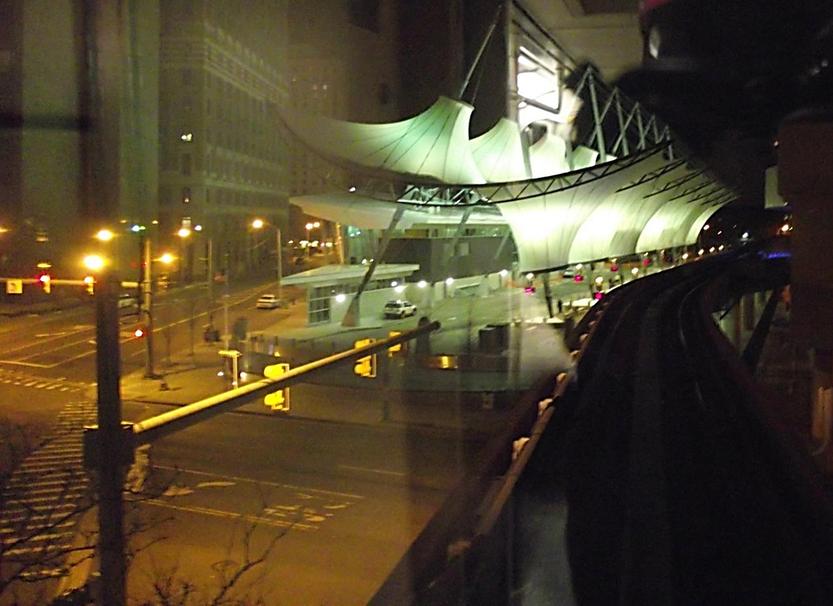 Station 11, Cobo Center -- Near Washington Blvd., Congress and Jefferson, at the Cobo Convention Center
and Arena

:


Baskin Robbins Ice Cream on 1 Washington Blvd.;

Club Envy (current status unknown) on 234 W. Larned,
√√Rec Detroit RiverWalk access (it starts or ends here -- 4 miles long and expanding in 2015-2016 to 5.5 miles); .
People Mover Ramp turning from RiverWalk into Downtown
​​
Tommy's Bar & Grill (formerly Mac's on 3rd bar-restaurant) on 624 Third St. This building is the site of a former speakeasy and a short underground tunnel used by bootleggers and rum runners during Prohibition. It's purported to be haunted.
People Mover Ramp at Cobo Convention Center and RiverWalk
Signature Grille & Bar at Riverfront Towers & Condominiums (good view of river) at 100-300 Riverfront Drive next door.

Walk west from Joe Louis Arena around complex from People Mover Station 10. (Gated community with grocery store and restaurant.) Sign in at gate. Residents have access to the marina, shown below.
Riverfront Apartments Marina
Grocery Store and Signature Grille-Bar inside Riverfront Community (2nd Floor)
Riverfront Complex Entrance to Signature Grille-Bar, Riverside Pond and Gazebo
Joe Louis Arena (Red Wings hockey, shows and occasional circus entertainment).
Joe Louis Arena Station -- [10]
Joe Louis Arena/Station [10]
Millender Center, Courtyard Marriott [8]
√√Rec

The Caesar's Windsor Casino is directly across the river in Windsor, accessible by tunnel next door at Customs Drive, west of Ren Cen.
Mariner's Church and George Washington Statue
Caesar's Windsor Casino and Hotel Complex (across river in Windsor)
√√Rec At the top of the Marriott Hotel, Coach Insignia restaurant (72-73 story) offers a fantastic view;


Within the basement/level, GM Food Court, are... Arby's, Bahn Tai Cafe, Coney Town; and the GM Collection car exhibit;


Within 100 area are... Hot Pop Popcorn, Venice Italian Market, Comerica Bank, Chase Bank, Lasalle Bank, Checker Sedan, Cherylynn's Gold Crown Hallmark, Enterprise Rent-A-Car, Research Federal Credit Union, U.S. Post Office;


Within 200 are... Subway, Fish City, Zoup, McDonald's, Burger King, City Leathers, Exquisite Shoe Shine, Fashion Council, CVS Pharmacy; Ren Cen 4 Theatres, first-run movie multiplex open 7 days a week -- offers liquor/bar on weekends;


Within 300 are... Potbelly Sandwich Works, Coffee Beanery, Jos. A. Bank clothier, YMCA, Ren Cen Cleaners, GMAC Insurance, Sam's Tailor Shop, Scentsations Fragrance & Crystal Boutique,


√Rec 42 Degrees North Restaurant and Buffet (2nd floor facing river);


Within 400 are..., Presto, √Rec Andiamo Riverfront Restaurant (1st floor facing river), Seldom Blues (closed);

√Rec

Joe Muer's Seafood Restaurant (2nd floor, facing river, replaces Seldom Blues); Clippers Hair Salon, Pangborn Design,

√Rec

Pure Detroit (1st floor), authentic Detroit souvenirs/keepsakes;


Within 500/600 are... Gourmet Deli, Corporate Mind & Body, Curves, Dental Health Center;


Within the Wintergarden are... √Rec Bon Bons Candy/Godiva Chocolatier;


Within the Marriott Hotel's lower levels are... River Cafe/Bar One, Starbuck's Coffee;


River's Edge Grille on nearby 673 Franklin Street, east of the Ren Cen. ;
Renaissance Center Interior
Renaissance Center, Wintergarden and RiverWalk
√Rec PuppetART/Detroit Puppet Theatre (puppet shows and museum with performers performing every genre of puppet theatricals from a stage) on 25 E. Grand River.
​​​
√√Rec Detroit Opera House (MOT) and Cadillac Cafe on 1526 Broadway (opera and repertory theatre and tremendous interior architecture);
√Rec

Detroit Seafood Market restaurant on 1435 Randolph 313-962-4180.
Portion of Merchants Row at Grand River
Golden Fleece Restaurant on Monroe (Greektown)
Detroit Opera House-Michigan Opera Theatre
Comerica Park & Ford Field
People Mover over Jefferson on Elevated Ramp
√Rec

Cheli's Chili Bar on 47 E. Adams (popular; owned by former Red Wing/Black Hawk, Chris Chelios);

​
​

Station 1, Times Square

--

Grand River, at Cass and Washington:



​​​

Luci and Ethel's restaurant on 400 Bagley;

​

Nick's Gaslight restaurant on 441 Grand River,

Virgil H. Carr Cultural Arts Center on 311 E. Grand River.
Travelling through Downtown on a somewhat circular track, the People Mover passes high above the RiverWalk for one leg of the trip, offering scenic views of the river and Windsor skyline. Kids think it's an amusement ride.



This system opened in 1987, linking important tourist spots near the Business District. You can start at any one of the 13, specially decorated stations, each with its own Pewabic tile and style and ride for just 75 cents. The following are some of the 134 restaurants and other attractions near the stations. (There are about 270 restaurants and bars Downtown and the number is growing.)
​​​
SNAPSHOT Experience the lively core of Detroit on an exciting rebound: For the Sportsfan the Theatregoer, the Gambler, the Diner, the Club enthusiast, the Art connoisseur -- Downtown delivers.

Primary access is from the international border at the river on the south, the Lodge Freeway on the west, I-75 on the north and I-375 on the east. Whether it's sports or the arts you're never very far from downtown entertainment.

Visitors
As a visitor you have several options when touring Downtown, especially during the summer. You can travel on foot, take a cab, or even take a rickshaw, if available. The more adventurous may ride a bike while the purists might hire a tour bus for the "official" tour. The Segway is a great choice. But the People Mover may top them all for several reasons.
People Mover Ramp over Scenic RiverWalk (Detroit Princess in Background)
Fox Theatre, Flashing Neon Blade
Grand Circus Park Station Interior and "Newspaper Man"

[2]
Times Square Station (left)

[1]
People Mover approaching Times Square Station and Rosa Parks Bus Station
How to use this Page:

This page offers a description of the People Mover elevated tram system, which operates exclusively Downtown. Refer to the Downtown Map and the orange People Mover line, numbered with stations 1-13. Grocery stores have been listed for the convenience of the long-term visitor. (This page is presented in the journal style so that the entire tour can be seen from end-to-end in one continuous layout. ENJOY THE MOTOR CITY AND HAVE A PLEASANT STAY!)


State Deli and Grocery, next to Book Cadillac Hotel

​

State Deli and Groceries on 1200 Washington Boulevard, 313-963-5141 (small but newer; next to Book Cadillac Hotel).

Eve's Downtown Gourmet on Washington Boulevard and Grand River (new).


Downtown

​(Visitors and new transplants may need a place to buy groceries in the immediate vicinity. Several larger stores are in Midtown, Mexicantown and Lafayette Park. But the following smaller options will satisfy nearly anyone's needs for a few weeks.)



​​
Taxi Service:



Car Rental--Downtown or Nearby


Hertz on 1949 E. Jefferson, 313-259-1543

Enterprise Rent-A-Car, 100 Renaissance Ctr. Suite 1108, 313-259-3946 -- or -- 7600 Second, 313-871-0470 -- or -- 6357 E. Jefferson, 313-393-2344

James-Martin Chevrolet Buick, 6250 Woodward, 1-866-962-7410


Detroit Metropolitan Wayne County Airport Shuttle Service


Metro Airport Shuttle, 1-800-991-5964

Limo, Sedan, Taxi and Car, 734-391-5159

Taxi Sedans, 1-800-320-1683


Airport Car Rental -- Metro Airport


Alamo on 338 Lucas, 1-800-327-9633

Avis on 295 Lucas, 1-800-331-1212

Budget on 287 Lucas, 1-800-527-0700

Dollar on 334 Lucas, 1-800-421-6878

Enterprise on 330 Lucas, 1-800-325-8007

Hertz on 289 Lucas, 1-800-654-3131

National on 338 Lucas, 1-800-227-7368

Thrifty on 334 Lucas, 1-800-367-2277


Coleman A. Young International Airport


Located inside the city of Detroit at 11499 Conner Street on the east side, five miles northeast of the Business District. There were nearly 100 aircraft in use at the airport. However, the airport is very underutilized at this time. Provided it's maintained, staffed and properly equipped, it is an ideal location for small VIP aircraft and DC-9 access. (Information pending.)



​

Intercity Rail Service
Amtrak Wolverine train service connects at Baltimore Station in New Center (2.5 miles north of Downtown) and travels to Pontiac and Chicago (313-873-3442). The new Q-LineRail station in New Center is a short walk away.

Bus Service
​

Detroit's bus service is not recommended at this time to persons visiting Downtown for the short term or extended periods.



​​​
New Transportation: New Center, Midtown and Downtown to the River

Connecting Midtown and New Center to Downtown


The Midtown Cultural Center and New Center museums and theatres are about two miles north of Downtown and are not accessible by People Mover. This, however, has been addressed by the

new

Q-Line Rail System that now links the three areas. It spans from Larned on Woodward (near Hart Plaza and the RiverWalk), Downtown, to W. Grand Blvd. in the New Center. It benefits students at Wayne State and CCS who can make thorough use of the system with access from the "boulevard" to the river. But it's also great for visitors staying at downtown hotels who want to visit museums and theatres in Midtown or to attend meetings at Wayne State University.

Downtown


The newer Rosa Parks Bus Station opened a few years ago, but in spite of improvements the bus system is not recommended for visitors. The People Mover (Downtown) allows visitors to pass a destination several times before making their choice of available stops near the Business District, and is ideal for tourists or business people who want to get a quick exposure to downtown attractions or attend conventions.

River Cruising


Meanwhile, the Port Detroit, Cruise Ship Terminal, Downtown, initially planned visits by nine cruise ship companies. While some programs were curtailed, some companies made commitments to this location. Five cruise ships made stops since 2011. This location was to form the Great Lakes Cruise Ship Capital of North America, according to assurances from former transportation secretary Ray LaHood. Other Riverboats may soon join the nine American and one Canadian excursion boat already committed to local touring. Water Taxis began service between Downtown and Belle Isle since 2015 during major events, subject to demand.

Overall Benefit


Downtown and Midtown are poised for terrific growth in entertainment, while gaining critical mass in visits to the city with the construction of District Detroit. It includes five small neighborhoods a new stadium and retailers on 45 blocks (open September 2017). Downtown and Midtown may soon offer many 24-hour attractions not currently available. Major retailers have added satellites in Merchants Row and more are in discussions to add shopping along Woodward, so sorely needed in the area. The Q-Line system promises to boost patronage. Already foot traffic has visibly increased in an area that just two years ago appeared virtually vacant on Saturdays and Sundays.

Probable Combined Transportation Hub near Hart Plaza and Regional Rail

The three transportation options – Q-Line Light Rail, Port Detroit Cruise Ship Terminaland People Mover each have stops near Hart Plaza by the river. It would make sense to formally combine facilities into a common hub near the RiverWalk. Such an area seems to be coalescing at thenewSpirit of Detroit Pedestrian Plazabeing constructed at that intersection by Jefferson and Woodward. This may well occur when Hart Plaza is completely renovated in the coming years. Proponents of a Regional Rail system want to see a high-speed rail service built between Ann Arbor and the new Q-Line, Downtown, but funding mass transportation is a tough sell in Detroit and Michigan overall.

​​
√Rec Anchor Bar on 450 W. Fort; was the original and traditional meeting place of Detroit's paper news media giants, the Detroit Free Press, the Detroit News, and several others. A place with atmosphere and history.


Gateway Deli on 333 W. Fort;


Zoom Cafe and Grille on 211 W. Fort street;
Fort/Cass Station Tile [12]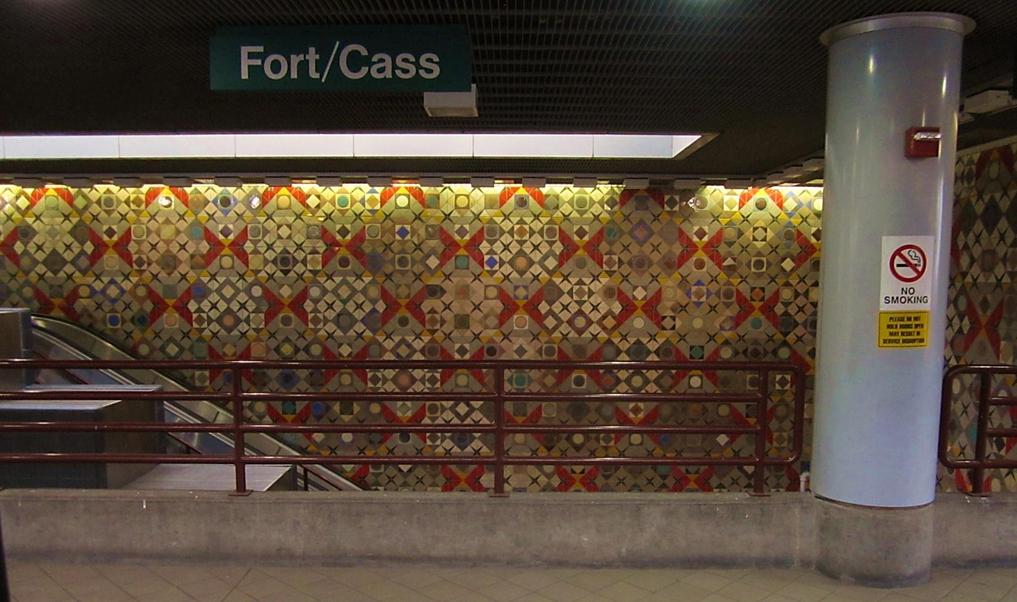 STEVE'S, A DETROIT SURVIVOR

Steve Francis a fixture of Detroit's dive bar scene for many generations died recently at the age of 90.

A Brief Story of Steve's...
Steve was born in the state of Oregon, USA in 1924. But his family decided to move back to Greece. Unfortunately, they lived through the Nazi occupation of WWII. Steve returned to the states eventually settling in Detroit in the 60's where he married Sophie.

He worked as a busboy and a waiter in several top-notch restaurants saving just enough to open his own place. No sooner had Steve's become a success when Detroit's long series of downturns started. But his beer and shot joint survived the decades of turmoil little changed because of a few loyal patrons who liked his bar.

His relatives returned Steve to Greece for burial. No word on the fate of Steve's on Congress, which remains closed. ....Hope someone rescues it.

(Steve worked at the Caucus Club and the London Chop House, both big names in Detroit dining at one time. Please do not confuse this venue with Steve's Soul Food restaurant.)

CASINO-RICH DOWNTOWN
There are three large casino-hotel complexes in downtown Detroit or on the immediate border. Add to those a fourth in Windsor a scant half mile from the Detroit skyline to stretch your gambling fix.
The Motor City Casino and Hotel is a bustling entertainment complex on the Lodge freeway. The main building was converted from a Wonder Bread factory. You can still see the masonry elements highlighted in the facade. The curvy roof-line and lettering are supposed to evoke the image of a vintage Detroit sports car, inspired by Chip Foose.

There are six casinos relatively close to downtown Detroit. Refer also to Firekeepers in Battle Creek (112 miles) and Hollywood in Toledo (62 miles).

​THEATRE-RICH DOWNTOWN
Foxtown Theatre District
There are lots of "Towns" in Detroit. It seems like every subdivided area of special note has a town suffix attached in Motown.
In this case the Ilitch family has revitalized a small area within steps of Comerica Park and Ford Field called "Foxtown," in honor of Fox Theatre one of the truly magnificent jewels of downtown Detroit.

There are three theatres in a row along Woodward, including the Fox, the Fillmore and the City. But there are more nearby in Downtown and Midtown. They make up the 2nd largest combined live theatre district in the nation. (As author of this website I contend Detroit is tied with Toronto for North America's 2nd largest collection as well. Refer to the end of the Theatre Page.)

Foxtown will soon build its new headquarters next to the Fox and District Detroit will add many new attractions to the area or in neighboring south Midtown.

All can be accessed by the new Q-Line rail or the People Mover. Few patrons need to walk more than 200 yards in any direction to reach their favorite stage.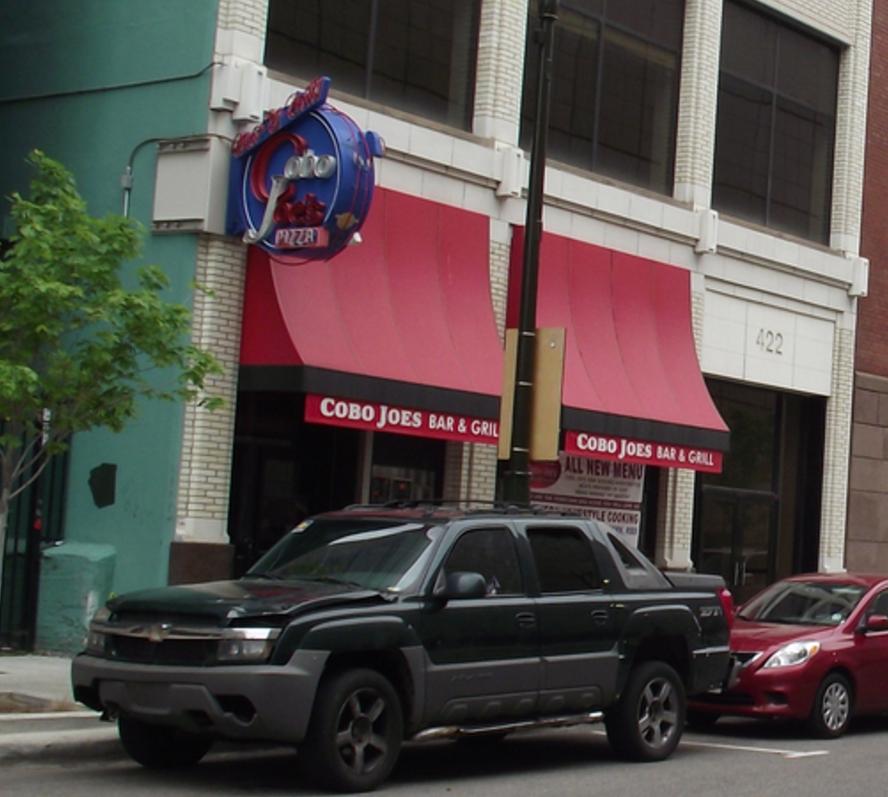 √√Rec Guardian Bldg. (between Griswold and Woodward), on Register of Historic Places, classic skyscraper spectacular Pewabic and Rookwood tile atrium; café, bank and a few shops. It was the headquarters for all American WWII industrial production known as the Arsenal of Democracy. Many high level decisions on the course of allied planning were made in this building.


Pure Detroit Downtown authentic souvenirs/keepsakes on 500 Griswold (in Guardian Bldg.);


C-Xpress on 150 W. Jefferson;


Detroit Rock City on 205 W. Congress;


Elysium Lounge on 625 Shelby;


Wah-Hoo Restaurant (Asian and Sushi) 536 Shelby;


Eph's Downtown restaurant on 608 Woodward;


Jimmy John's Gourmet Sandwich Shop on 615 Griswold;


Mick's on 621 Griswold;


Morning News Cafe at 25 Penobscot Bldg. classic stepped skyscraper;


One Fifty Restaurant Lounge on 150 W. Jefferson; .
​​

Wonder of wonders, the Caucus Club on 150 Congress closed and re-opened. Barbra Streisand sang there and was then invited to debut on national television as a result of her appearance in Detroit.

Center Cafe on 500 Woodward at Comerica Tower Bldg.;
Station 9, Financial District
-- W. Larned and Griswold:
·

See Mariner's Church on 170 E. Jefferson, one block west of Ren Cen (mentioned in the Wreck of the Edmund Fitzgerald song by Gordon Lightfoot, Canadian vocalist).
​
Station 7, Renaissance Center
-- At Marriott Hotel and GM headquarters/Blue Cross-Blue Shield on Jefferson, between Randolph and St. Antoine on the river; the following have locations within the complex according to level, nearest office tower or concourse:
​
St. Andrew's Hall/The Shelter on 431 E. Congress (live music/bands, rock 'n roll, sometimes jazz on two stages);


Closed Temporarily? √Rec Steve's Place on 439 E. Congress (the long-time owner, Steve recently died at age 90);


The Detroiter Bar on 649 Beaubien


√Rec Muccioli Studio Gallery on 511 Beaubien;


Innergy Salon & Spa on 639 Beaubien;

Popcorn Royalty Chicago-Style Gourmet Popcorn on 633 Beubien.


√Rec Dumouchelle Art Gallery and Auction Center on 409 E. Jefferson.


√Rec Sweetwater Tavern (old American atmosphere) on 400 E. Congress and Brush Street (unique brick building).

​​
Station 6, Bricktown

-- Beaubien and E. Lafayette:
Beaubien Street Saloon on 641 Beaubien;



​
THE FABULOUS FOX
The Fox is the largest Fox theatre by square footage and 2nd largest by seating with over 5,000 seats. Interior architecture is some of the most ornate and detailed of any theatre in the world dominated by huge red columns and extensive gilding of mixed Asian and Mediterranean design themes. (Refer to the Theatre Page for more details.)
THE FILLMORE
The Fillmore has beautiful interior architecture and stage, and has hosted a nationally syndicated T.V. talent show. (Refer to the Theatre Page for more details.)
Best Viewed in Google Chrome



FORAN'S GRAND TRUNK IRISH PUB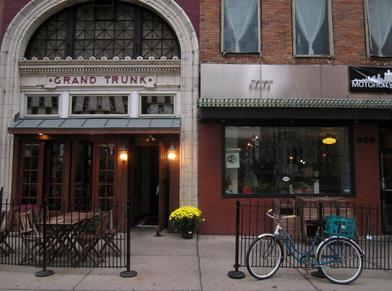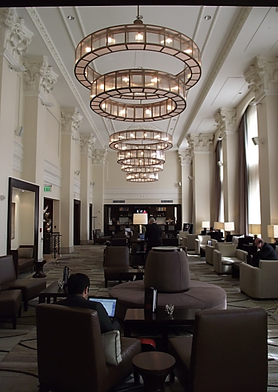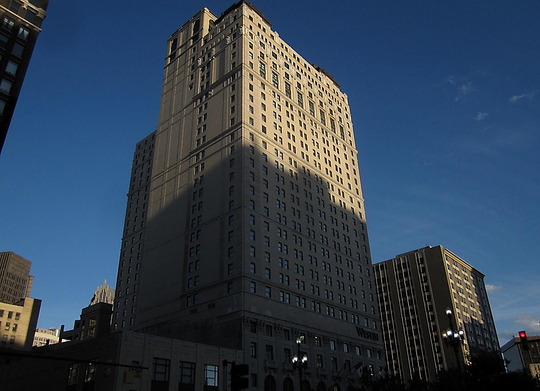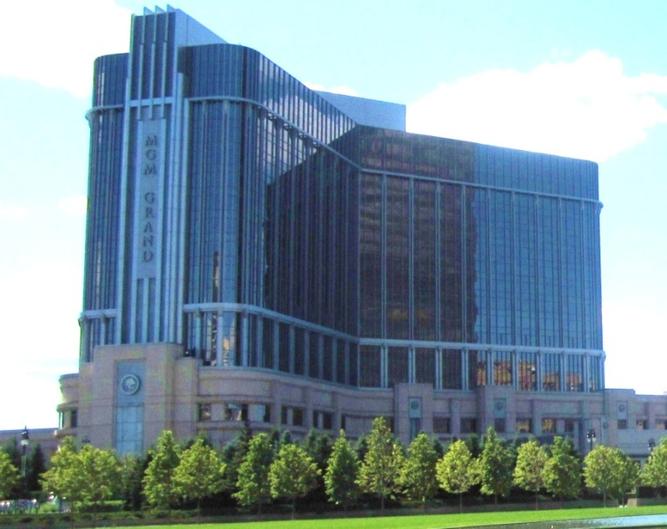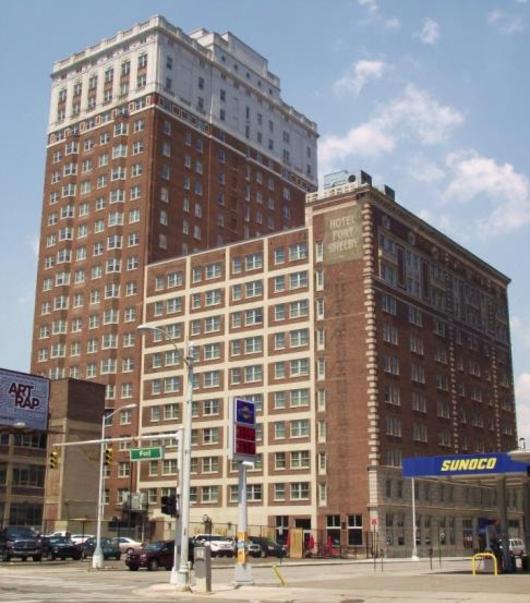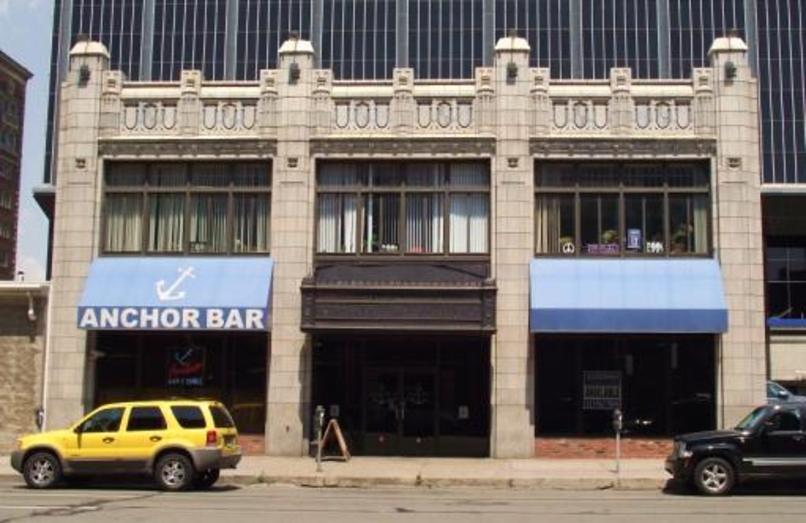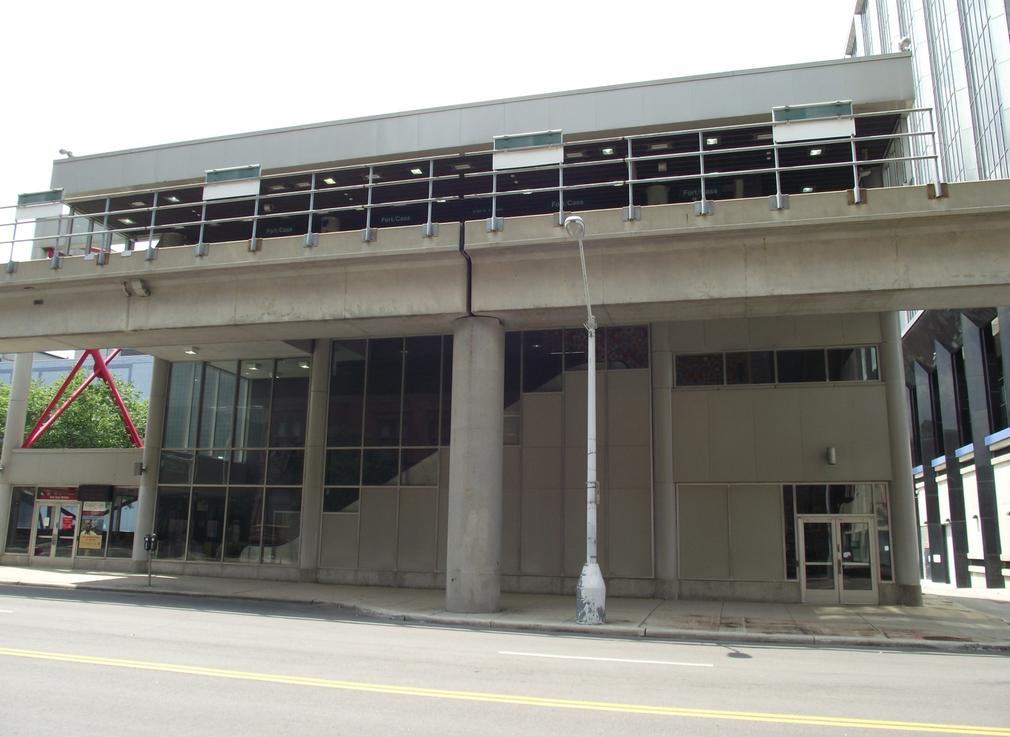 ​


Former Cobo Arena (shows and other entertainment until converted into convention space with stage in 2012);




Cobo Convention Center (entire convention center was renovated with a $300 million river-friendly, windows on the water theme).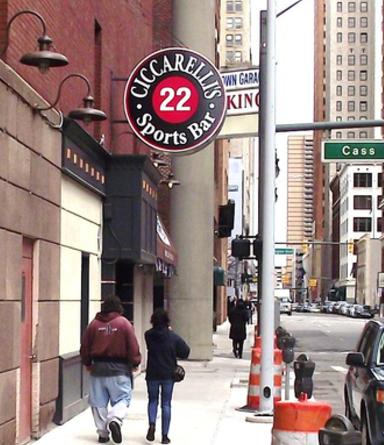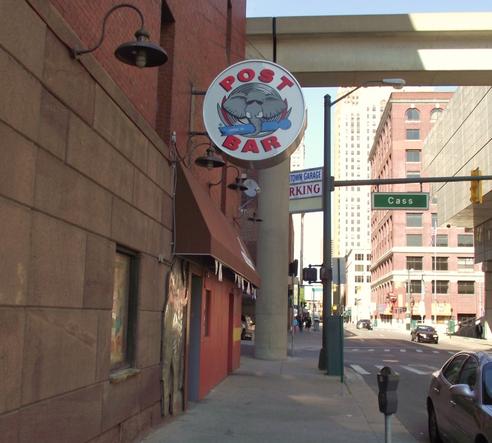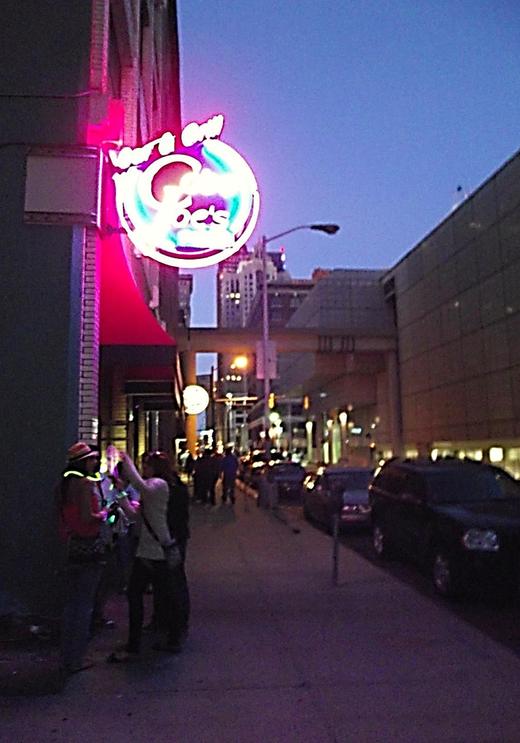 ​​
PUPPETART PUPPET PLAYS
This venue is an old Detroit favorite and popular with kids and adults. Many world cultural traditions are featured in plays performed with every variety of puppet.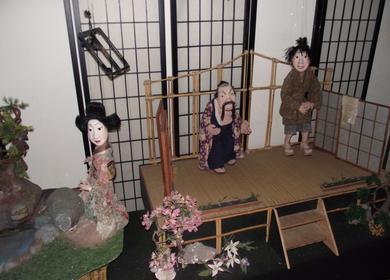 WAYNE COUNTY BUILDING

​This building is near the southeast corner of Cadillac Square. Its beautiful three-horse chariots, dome and columns could appear in Rome. It's a great candidate for a fantastic boutique hotel, but it's being converted into an office building.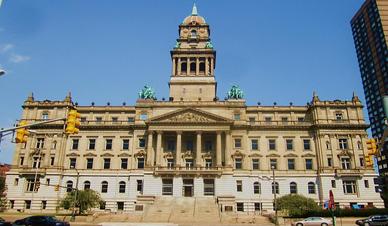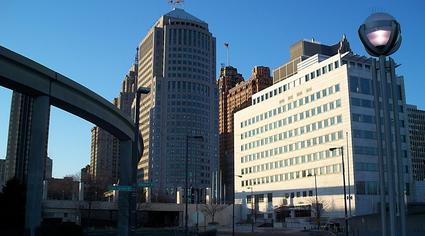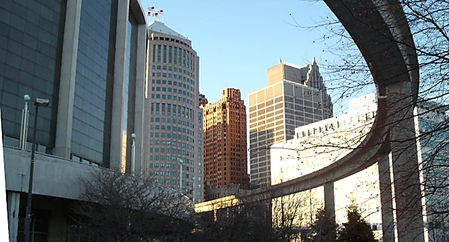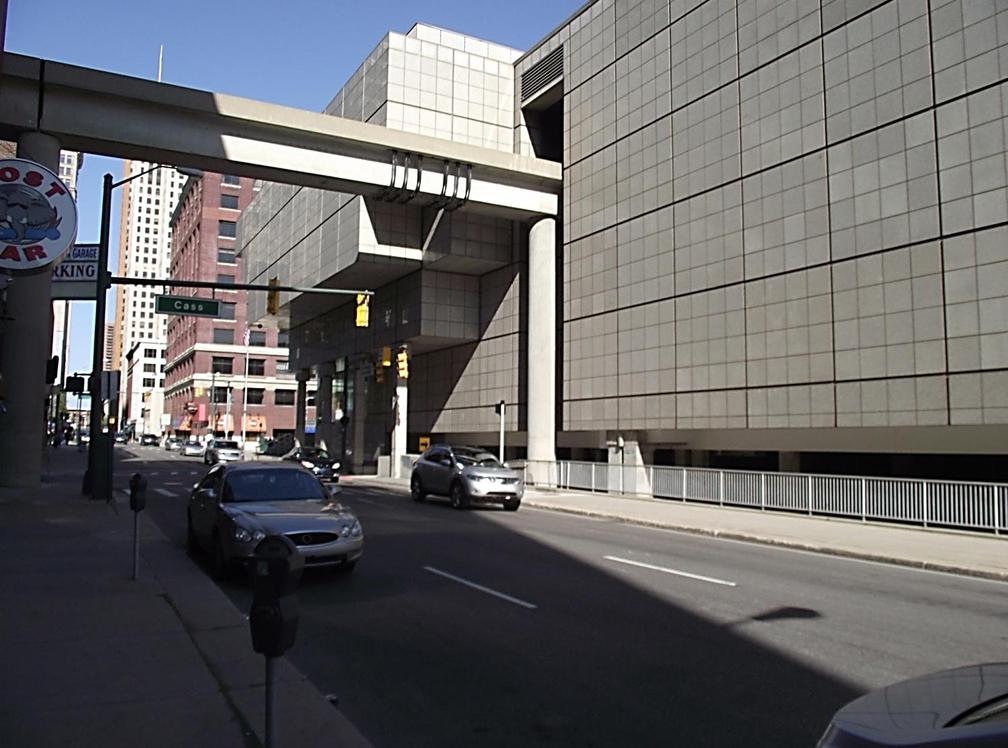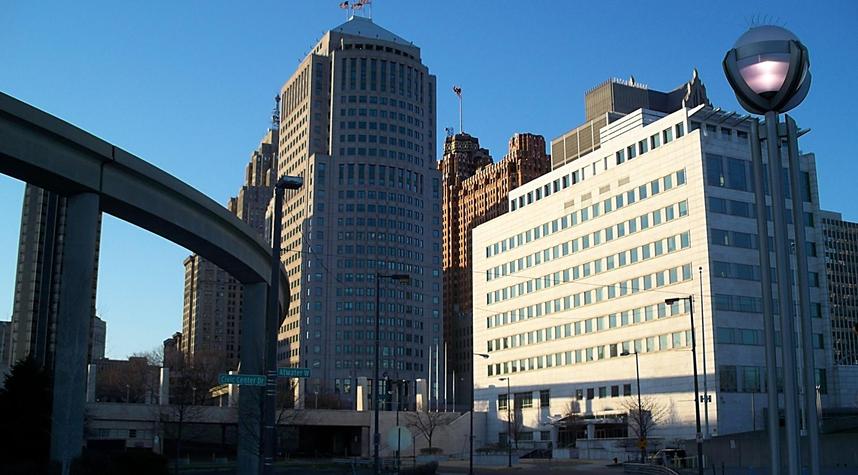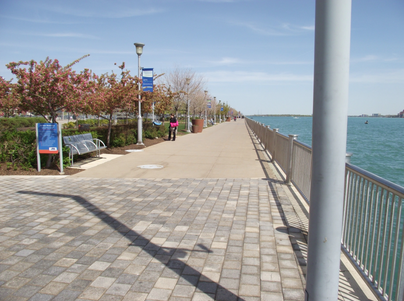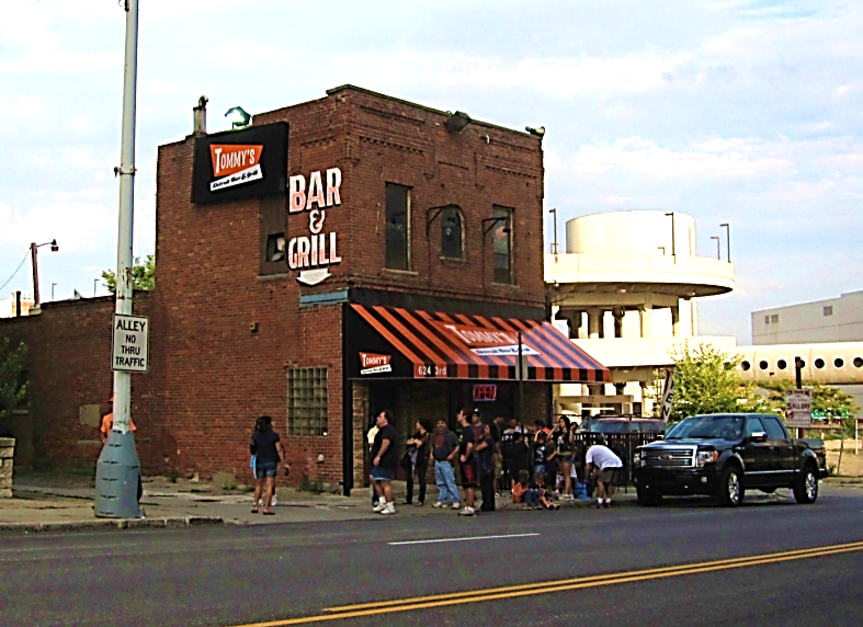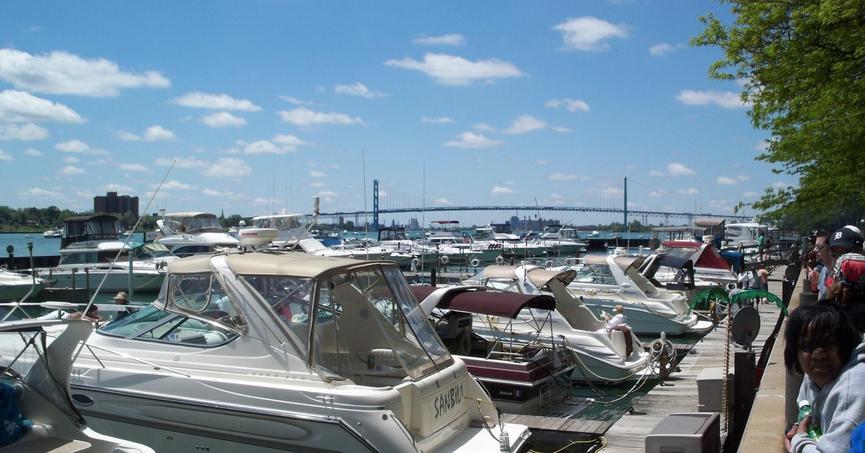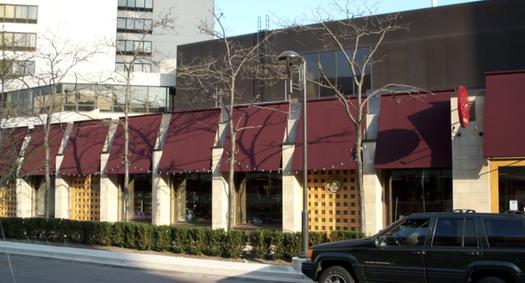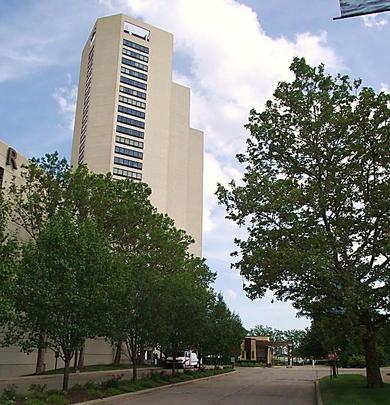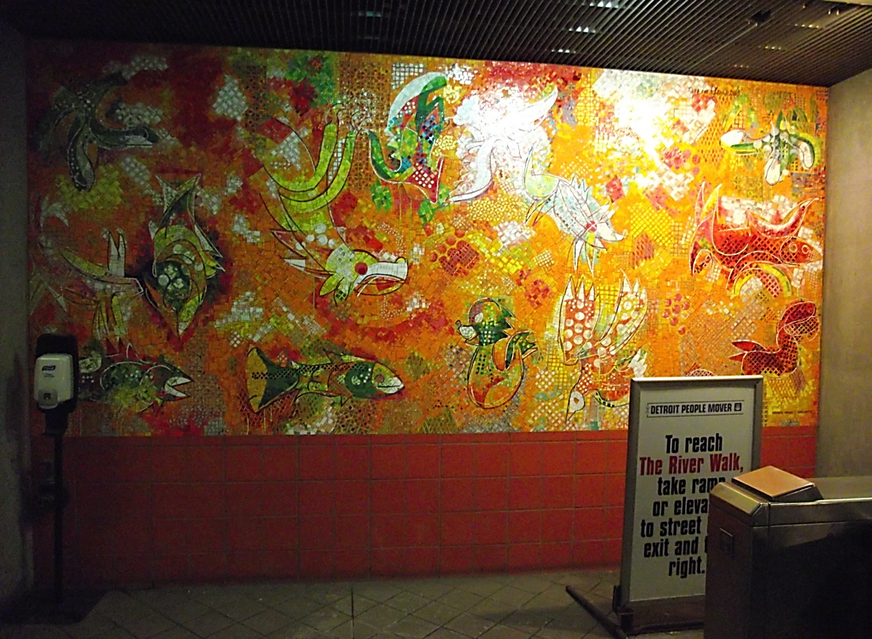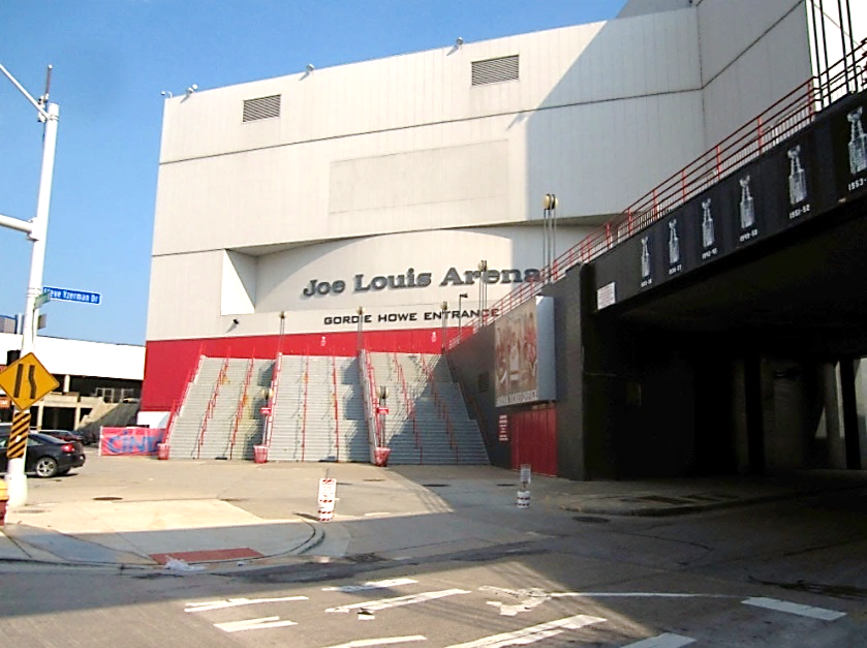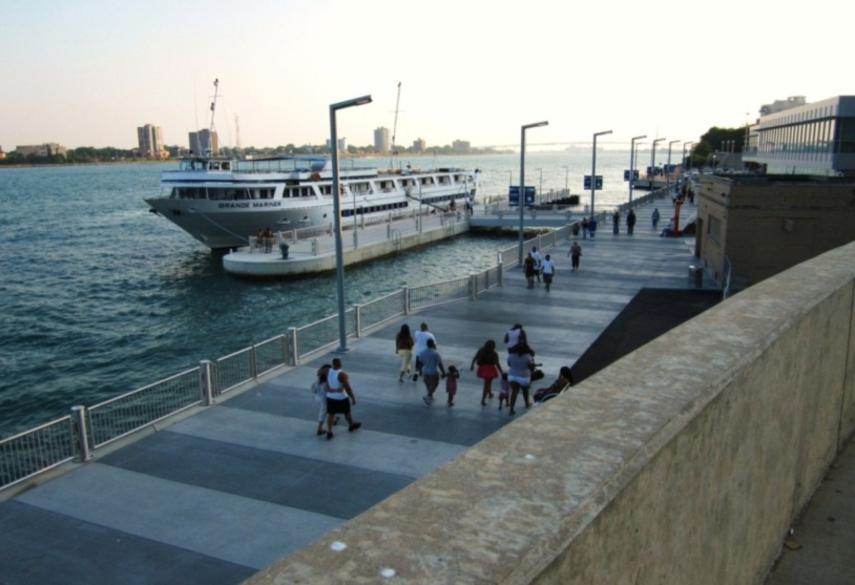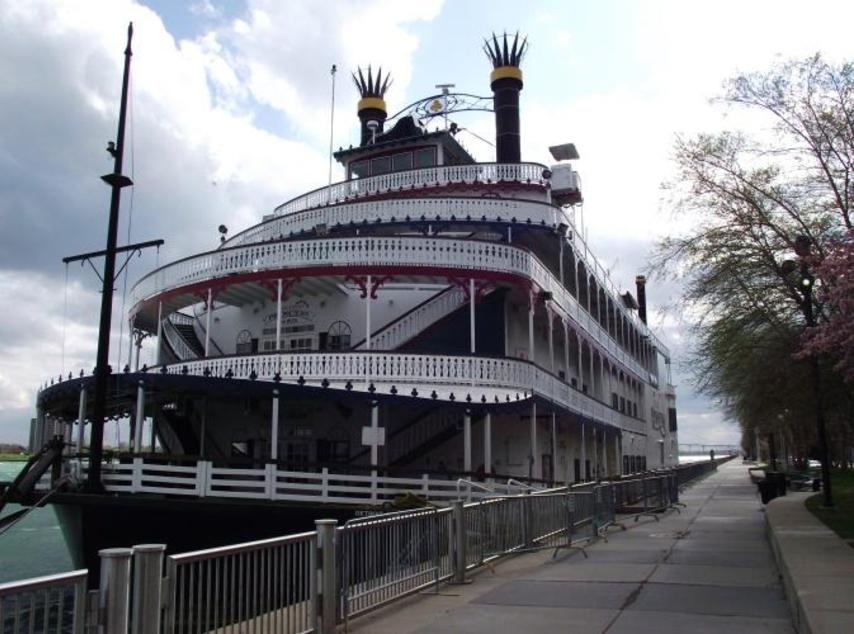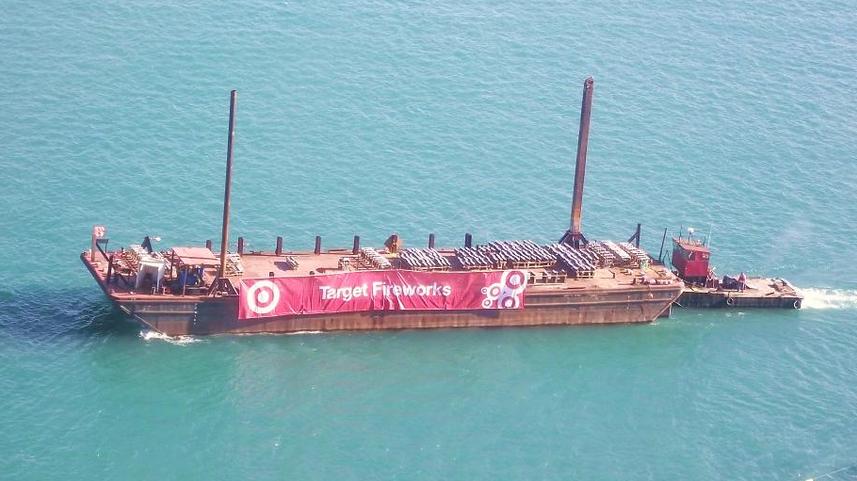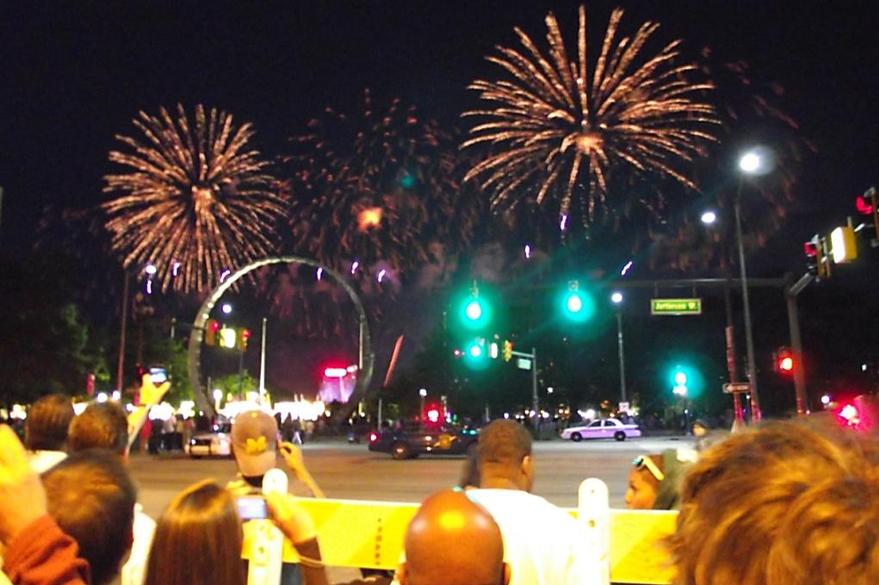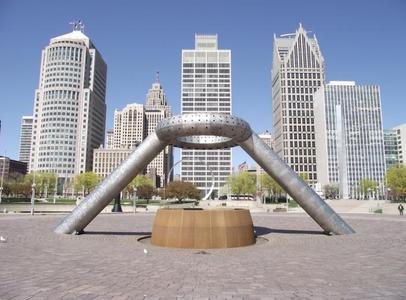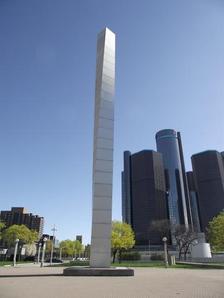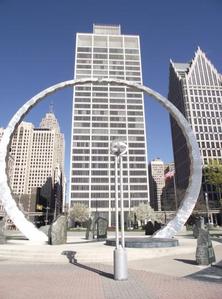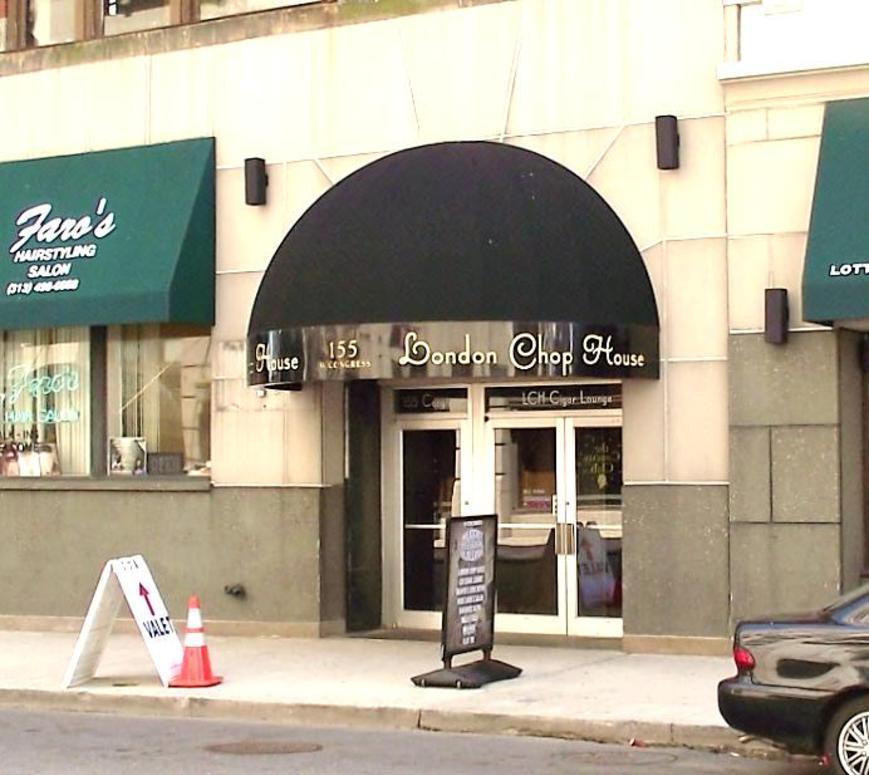 Financial District Intersection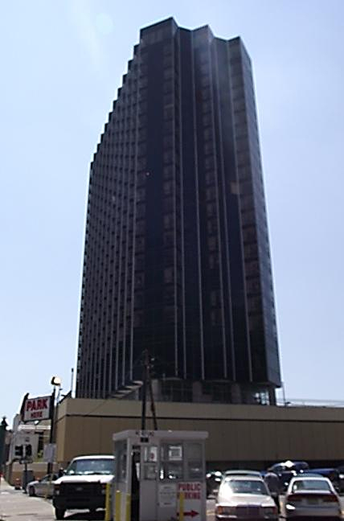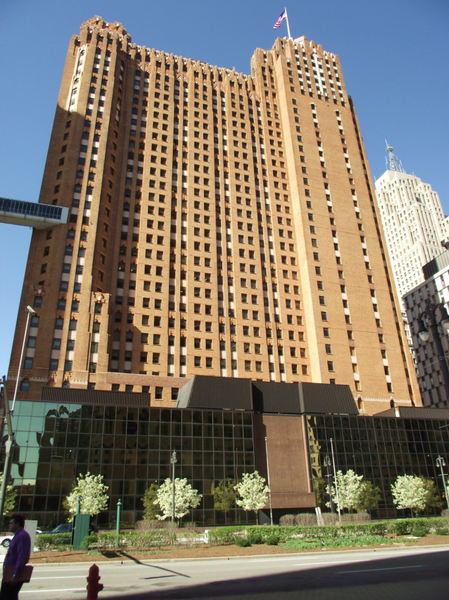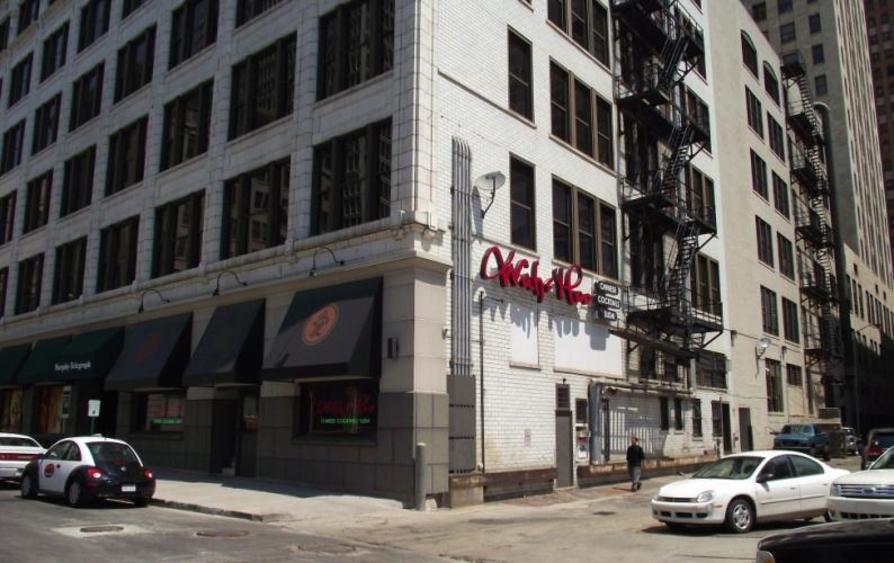 √Rec Campus Martius Park (1.5 blocks s/w with skating rink in winter, fountains and...
​​​
DETROIT
ENTOURTAINMENT

.

COM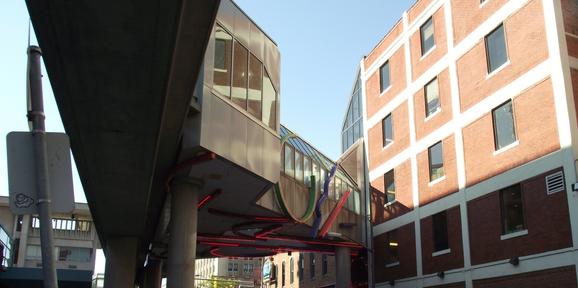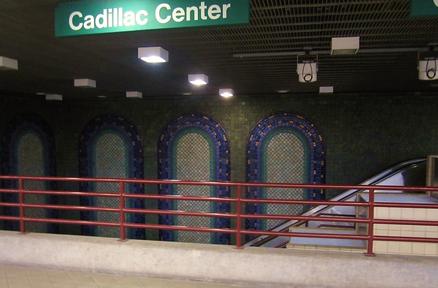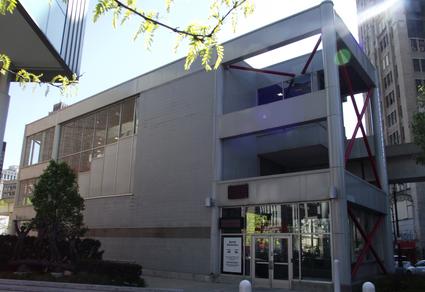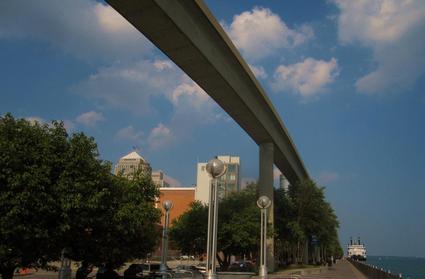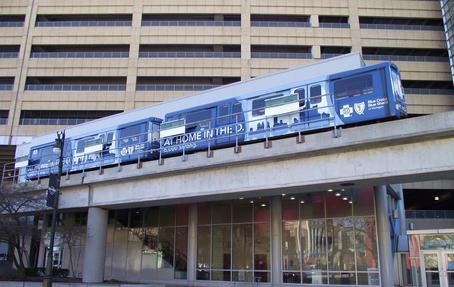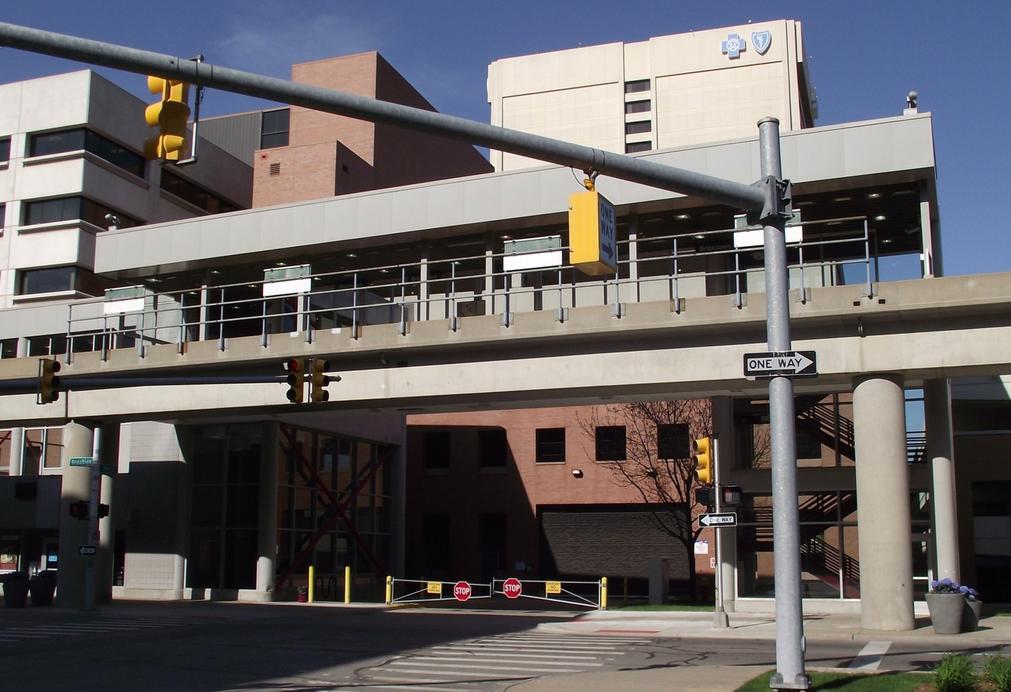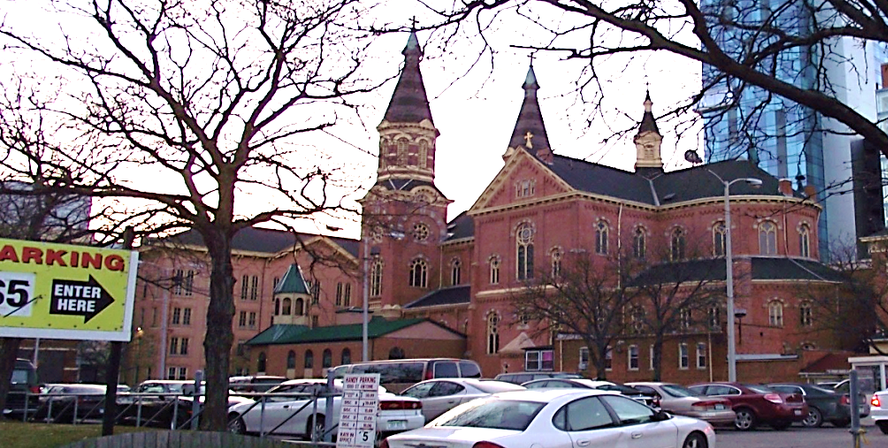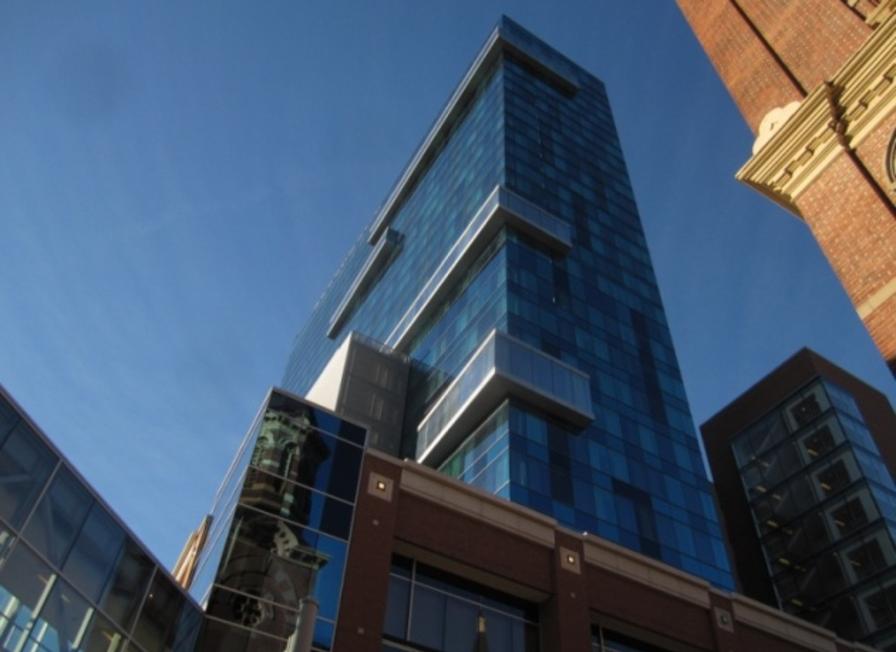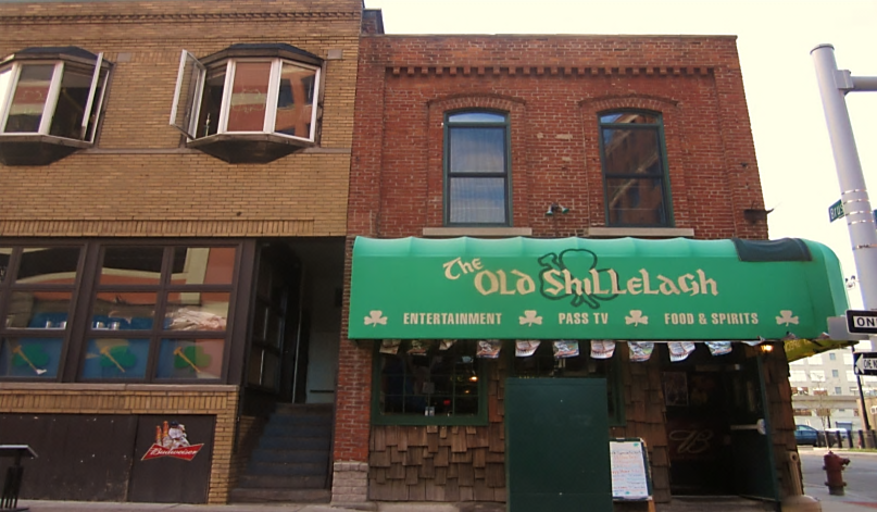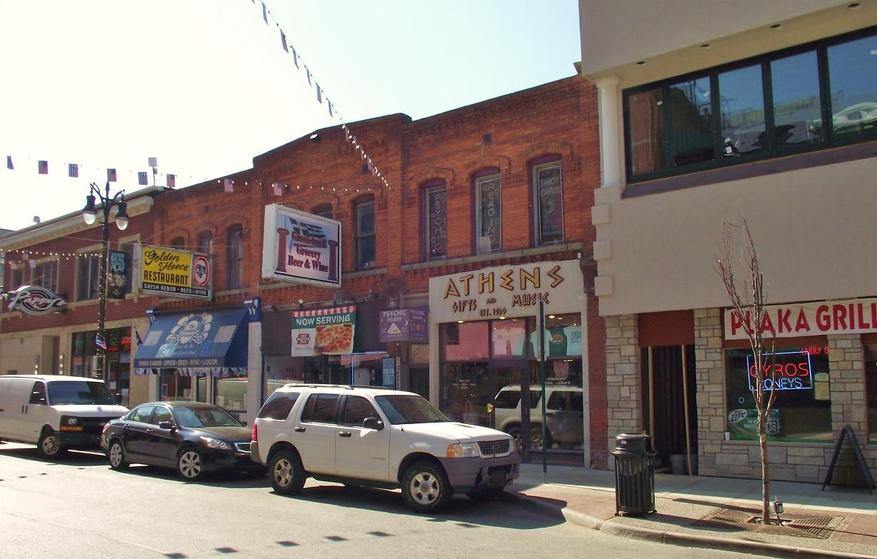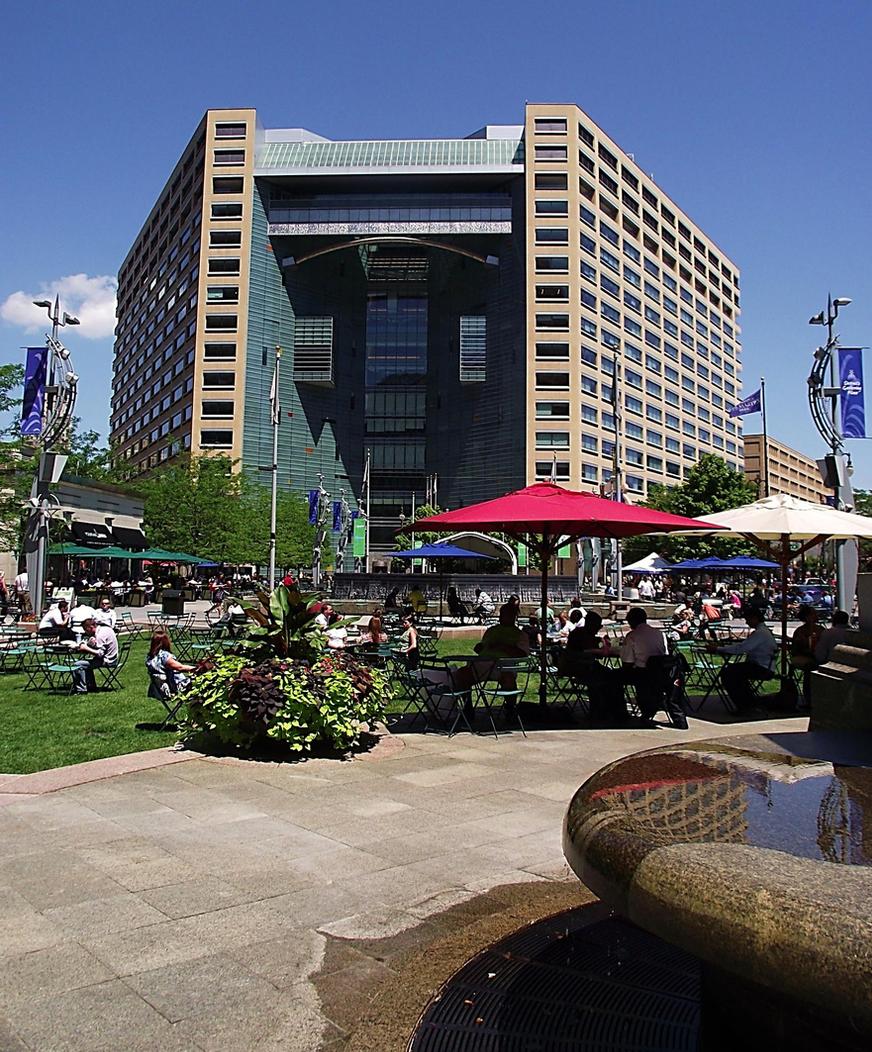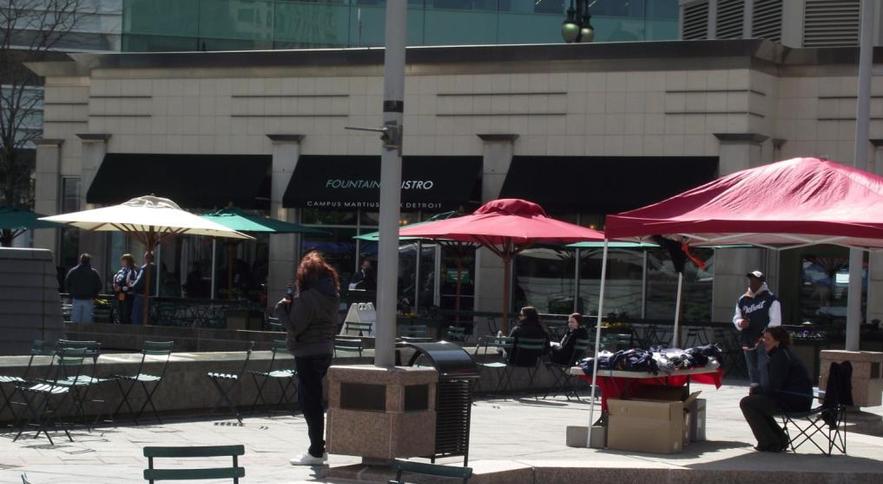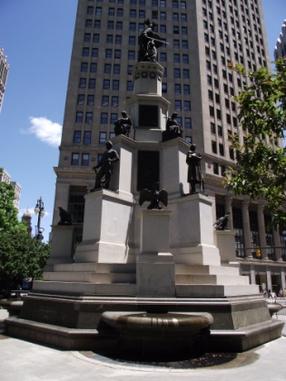 ​​​​​
√Rec

Music Hall Theatre for the Performing Arts and Jazz Cafe on 350 Madison (live jazz and other music by ticketed performance or entertainment during dining). It's the only live theatre from the early theatre days still standing, built for the live stage and not for film projection. (Most other live-theatres in Detroit started as "film palaces" during the golden age of film and were soon converted for vaudeville, live music productions or repertory performances.)


Milner Hotel on 1538 Centre.
Music Hall Theatre/Jazz Cafe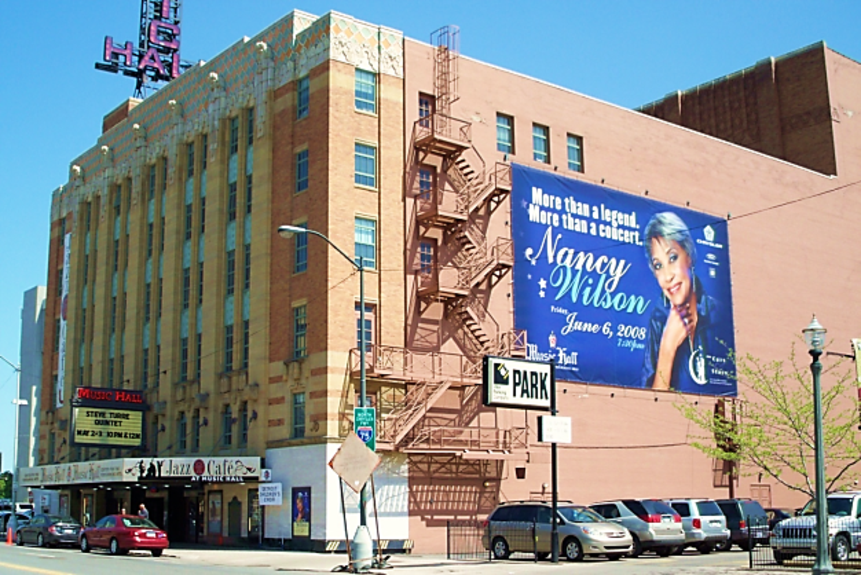 ​​​​​
The Well Smoking Bar; especially popular after a local game at one of three stadiums Downtown.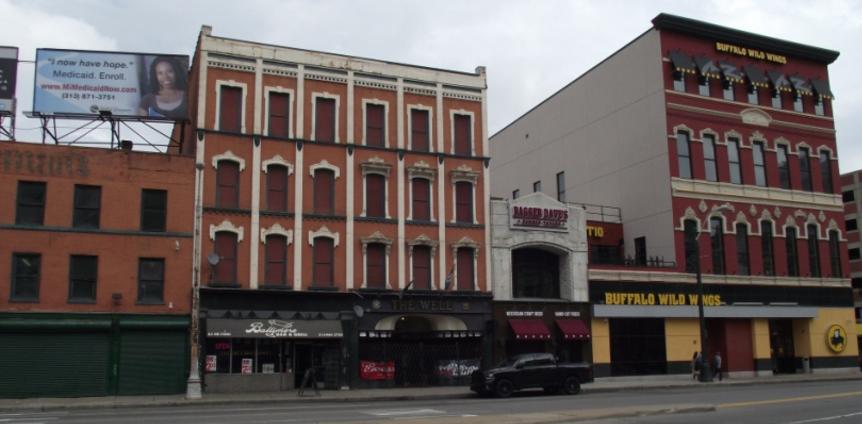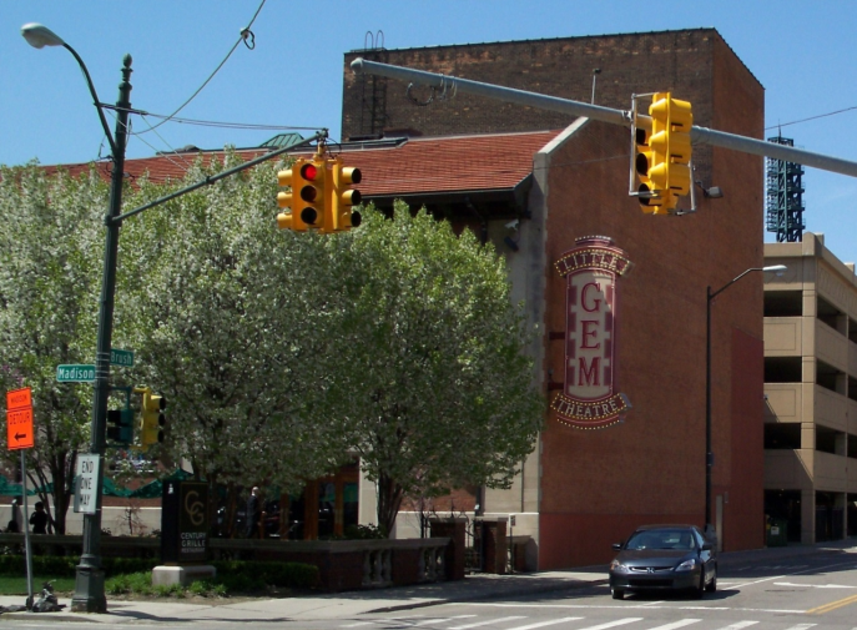 NEWSPAPER MAN
You may do a double take when you enter this station. Some guys in Detroit have a stiff demeanor, but this dude can read all day without budging a muscle. (Of course, he's a little out of date in his media tastes, but so are a lot of Detroiters.)
​​
STADIUM-RICH DOWNTOWN
Comerica Park and Ford Field are large stadium complexes built literally side-by-side.
This combined area is so big it can be accessed by several People Mover stops within close walking distance. Stations 1-4 are as close as one block away and no further than five blocks away.

(You will see Comerica listed twice on this Page. Joe Louis Arena is also Downtown. But the new state-of-the-art hockey arena is being built in south Midtown, about three blocks from Comerica Park within the new 45-block District Detroit entertainment area.)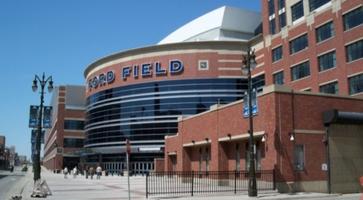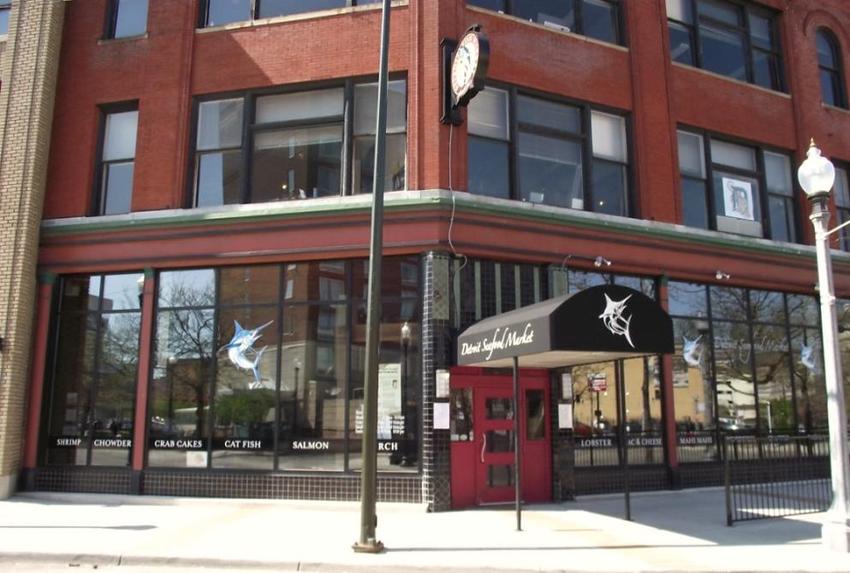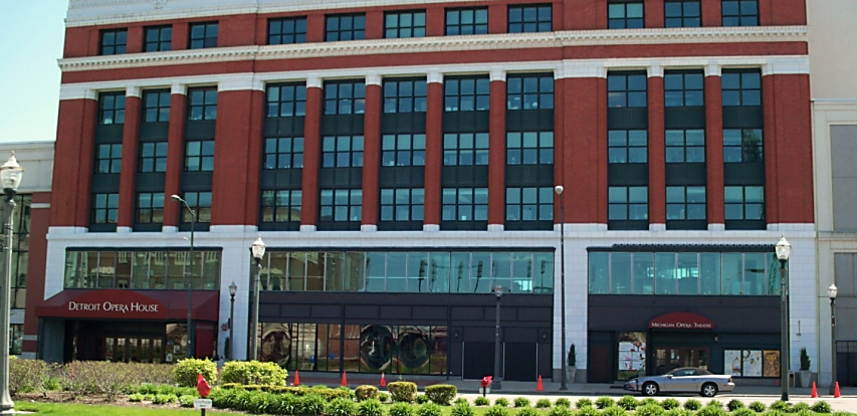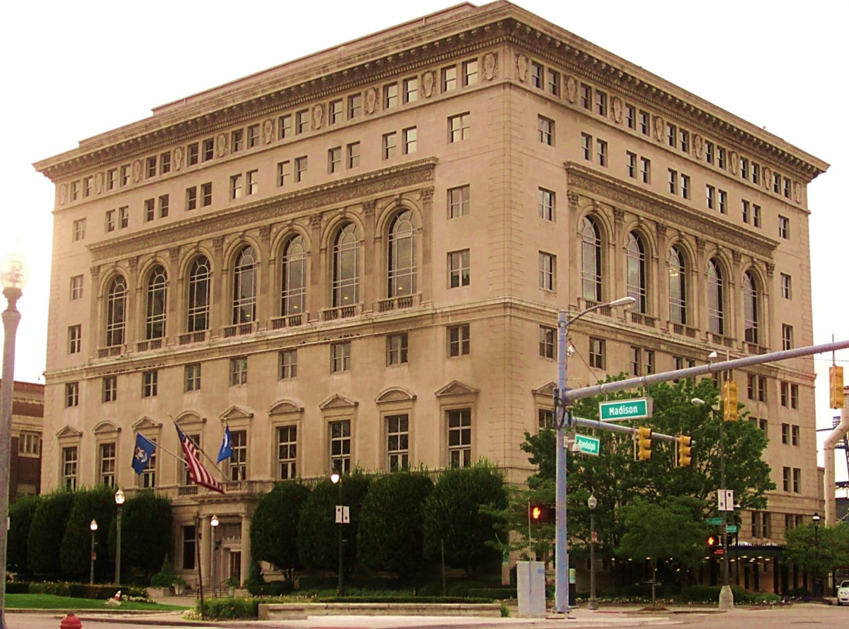 ALOFT DETROIT, DAVID WHITNEY BLDG.
This iconic Detroit building on Merchants Row at Grand Circus Park was recently renovated into a stunning boutique hotel called Aloft Detroit. The atrium and skylight have been beautifully restored. It's worth a stop on the People Mover just to step inside.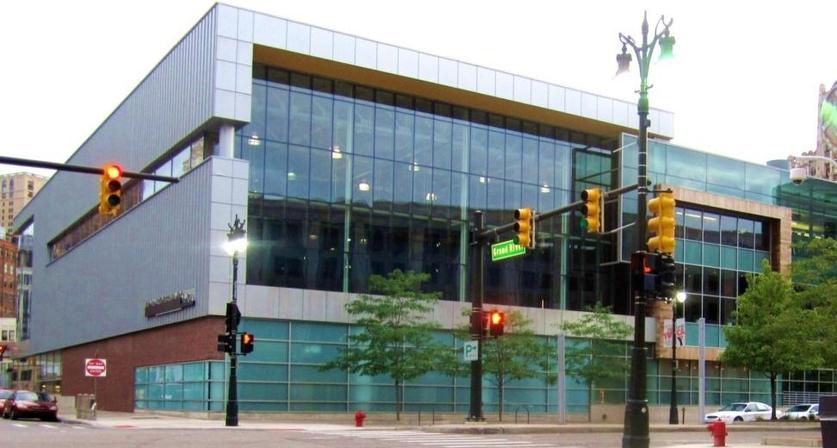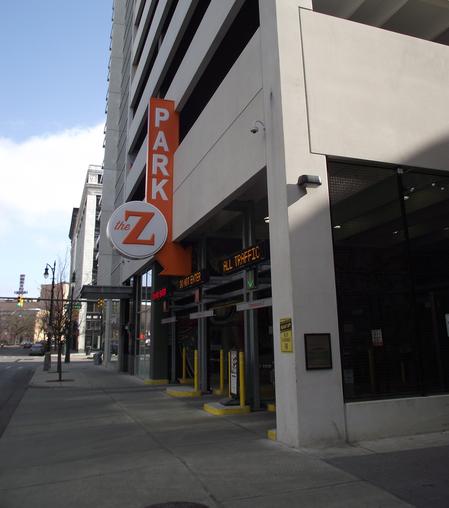 √Rec

Comerica Park (Tigers baseball) and Ford Field (Lions) are just across Woodward and within a couple blocks of the Grand Circus Park Station (2).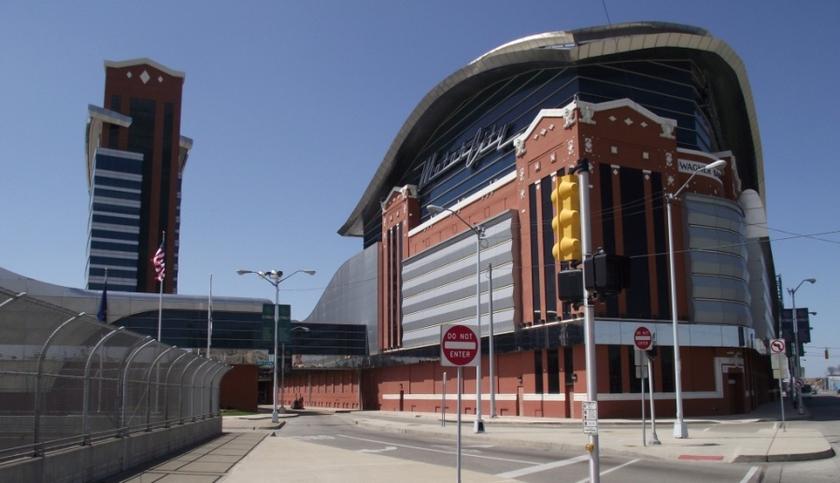 √

√Rec Cliff Bell's on 2030 Park (live Jazz); great bar, food with great atmosphere, and a Detroit favorite;

Subway Subs on 28 W. Adams;




Da Adoardo Foxtown on 2211 Woodward;




​Leland City Club on 400 Bagley;




​Little Foxes Fine Gifts on 2211 Woodward;




Swords Into Plow Shares Peace Center & Gallery on 33 E. Adams;




Tigers Pro Shop on 2100 Woodward;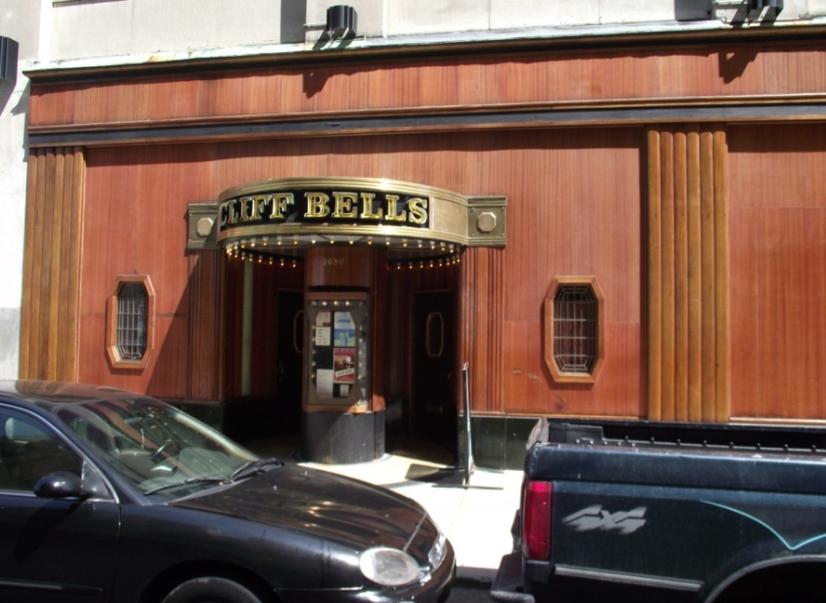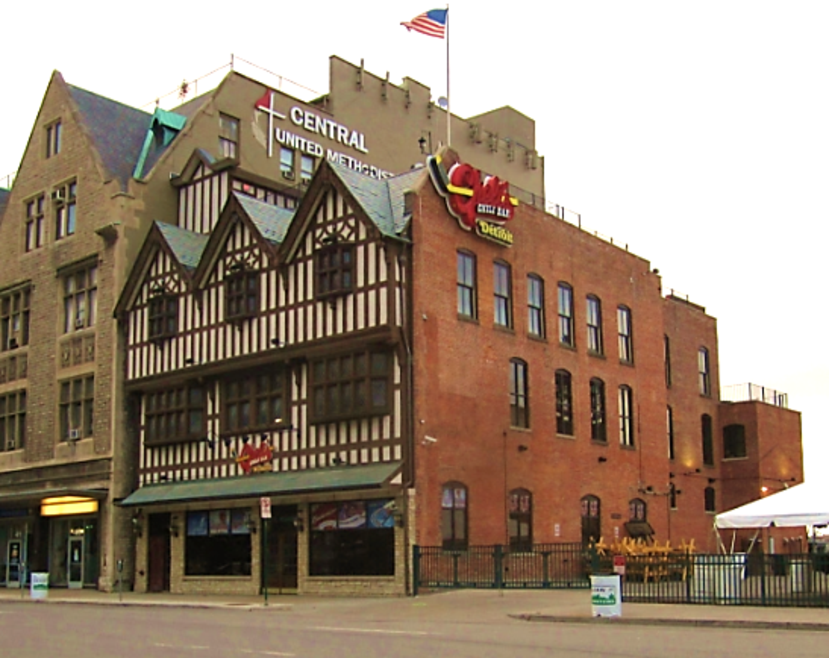 ​

√Rec Hockeytown Cafe 2301 Woodward (popular sports eatery, across from Fox Theatre, Comerica Park and Ford Field);

The Roof restaurant on 2301 Woodward (at the Hockeytown Cafe, on roof of complex, during summer);




Town Pump Tavern on 100 W. Montcalm;




​Urban Bean Company on 200 Grand River;

​

​
PUNCH BOWL SOCIAL BOWLING ALLEY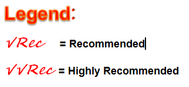 √√Rec

Westin Book Cadillac Hotel bars and restaurants on 1128 Washington (newly renovated into an opulent and beautiful hotel, it offers fine dining at the Roast, as well as great service at the Motor Bar, 24Grille and WBC Gourmet Grab and Go).




√Rec

Big City Sports Bar and Grille on 1020 Washington;


Honey Night Club on 201 Michigan.
REVIEWING THIS PAGE AND OTHER RELATED ATTRACTIONS PAGES
This Page will help you navigate the People Mover route and locate attractions near each station such as restaurants and theatres within a block or two. Please note the station numbers listed in photo captions.
The other ATTRACTIONS Pages provide detailed pictorial narratives of major venues in many of the same areas depicted by category.
​​It's recommended you review this Page in its entirety at least once before deciding how you wish to use the People Mover and where you wish to go.

"Z" PARK "BELT" ALLEY ARTWORK
The "Z" Park garage got its name from its structural footprint Downtown. The floor plan zig-zags from one street to another in a "Z" pattern. The "Z" garage and "Belt" provide a visual feast for urban art lovers, but the garage exterior looks like a 60's contemporary reject, out of scale and out of style.

​
MGM Grand Hotel and Casino
Station 10, Joe Louis Arena

-- Atwater, Civic Center Drive and Jefferson: J
oe Louis Arena will be demolished sometime after the completion of the new District Detroit, Little Caesar's Arena in South Midtown.
Tours √Rec Detroit Princess river boat docks here all year (bar and restaurant – five decks); excursions on river;
Grande Mariner Cruise Ship at Port Detroit Dock
Detroit Princess Riverboat
​
√Rec Hart Plaza (across Jefferson, shown left to right: Ring of Transcending, DNA Monolith and Dodge Fountain at large promenade overlooking river next to RiverWalk)will be renovated. Old cracked pavers will be replaced with grass); .
Fireworks Barge (one of three each June)
Fireworks in front of Hart Plaza from Three Barges, Late June
Financial District Buildings
Financial District Station [9]
Anton's Breakfast & Deli;


Deli Plus,


Little Caesar's/Mr. Pita,


Rice Bowl Fresh

Asian Kitchen

√Rec Sweet Lorraine's Café


Costa D'Oro Fine Jewelry,


Ashley's Flowers & Fruit,


Susan's Sheer Elegance, Inc.,


Tunnel Liquor & Gifts,


Gent's By Domongo's;


Baltimore Lunch on 1234 Randolph (separate location nearby)..
Renaissance Center Station

[7]
St. Andrew's Hall, Live Music Theatres
Flood's Bar & Grille (in "Hammered-Steel," Cornice Slate Building)
Athen's Gift Shop and Plaka Grille on Monroe (Greektown)
Detroit Public Library, Skillman Branch
√Rec

Gem and Century Theatres (small side-by-side repertory and jazz theatres) on 333 Madison Ave.;

G.R. N'namdi Gallery on 1435 Randolph.



√√Rec​Boll Family Downtown YMCA (3-story, multi-purpose facility: climbing wall, pool, live theatre, running track, child care and good variety of workout equipment); may require at least a temporary pass; not far from Comerica Park (Tigers).

Station 3, Broadway

-

- John R. and Broadway:
​

Century Grille on 333 Madison Ave.;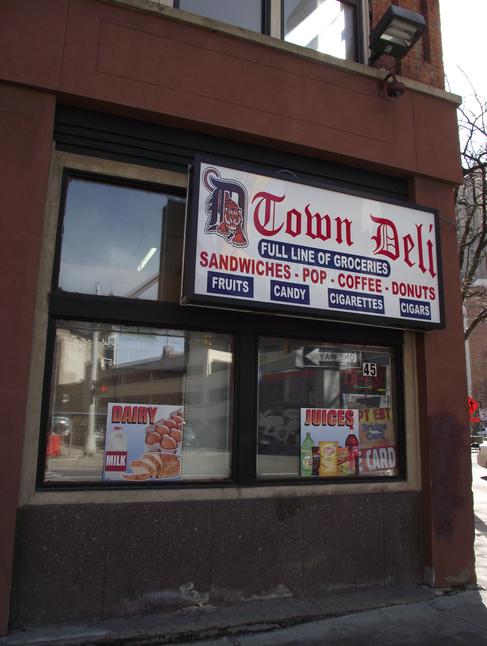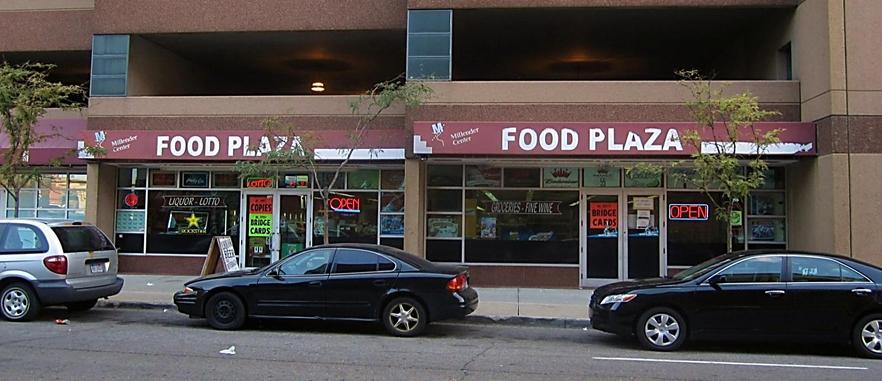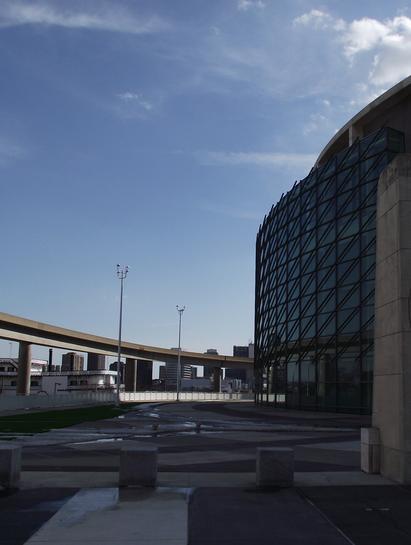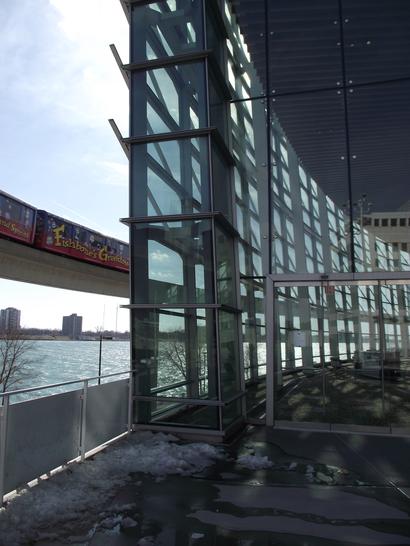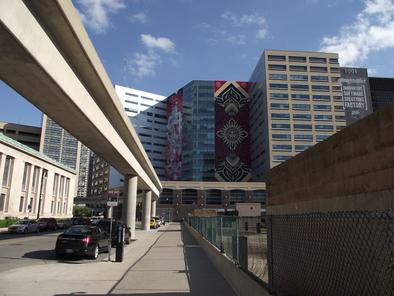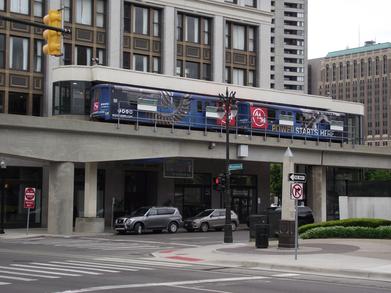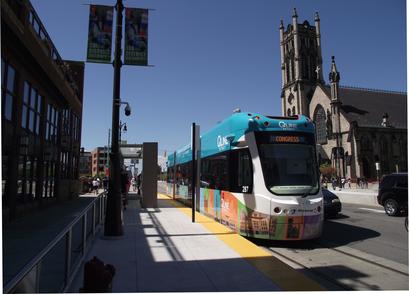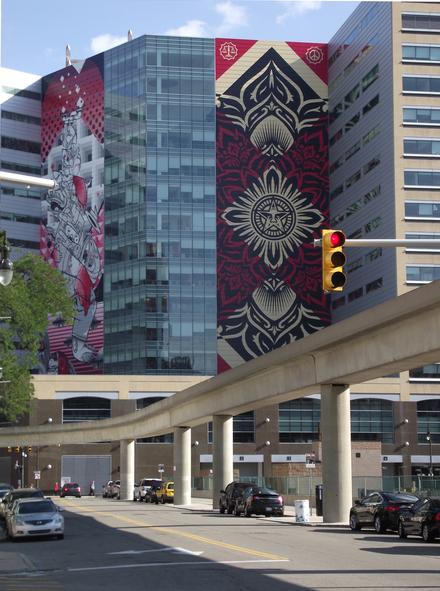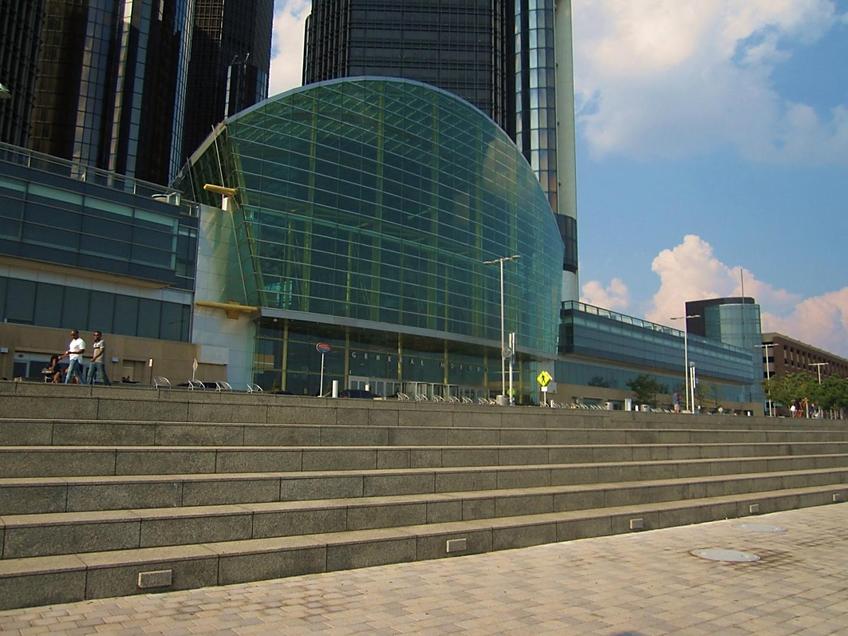 SPIRIT OF DETROIT MONUMENT
.
PENOBSCOT BUILDING ENTRANCE
One of three buildings by that name, the Penobscot's stepped architeicture rises to a classic skyscraper summit, a design which gave inspiration for the larger Empire State Building in New York.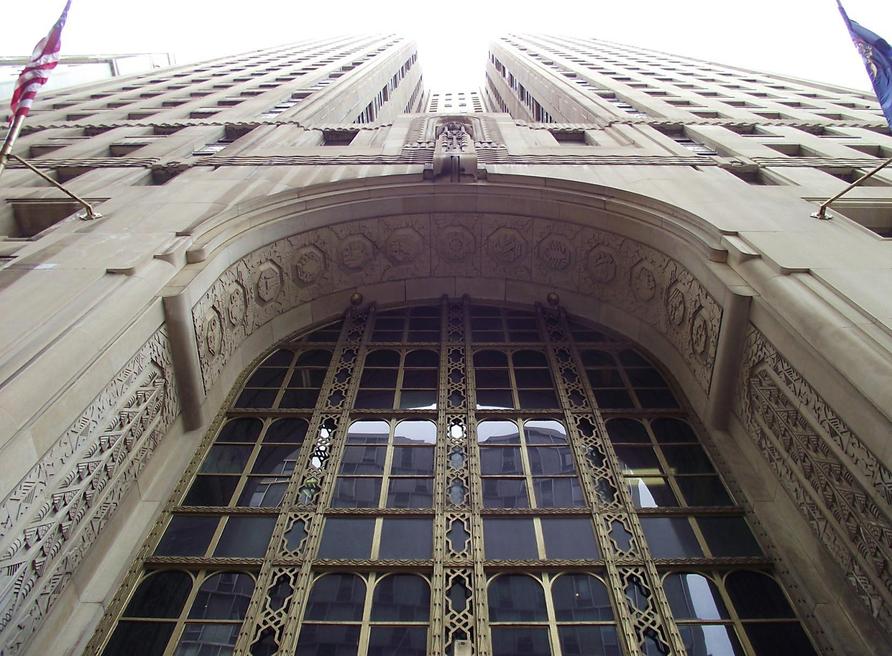 MAYOR HAZEN PINGREE (1889-1897) &
GRAND CIRCUS PARK, WEST
Immediately north of the station is Grand Circus Park one of the city's oldest gathering places. The statue of seated Mayor Pingree faces the statue of arch nemesis, Mayor Maybury from the opposite side of Woodward. Long after an era has passed a bitter animus lingers frozen in bronze and time.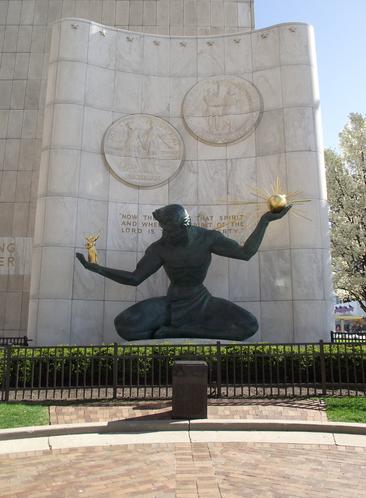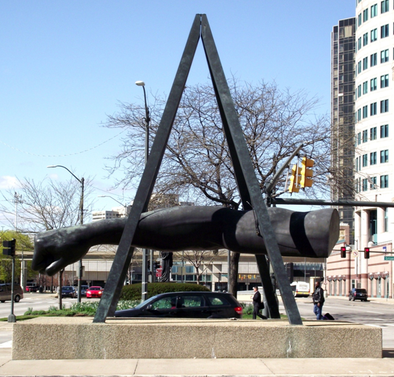 TRADITIONAL AND UNUSUAL
Sweetwater Tavern offers great ambience and dining experiences in unusual architecture.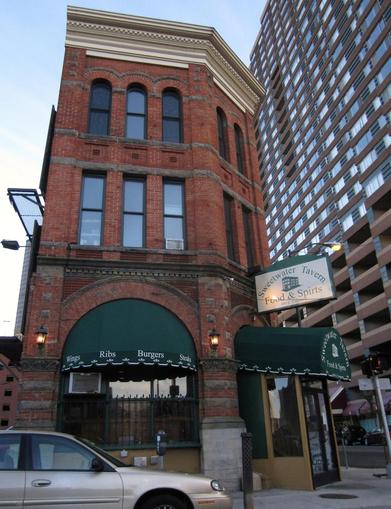 COBO JOE'S THE NIGHT OF INTERNATIONAL FREEDOM FESTIVAL FIREWORKS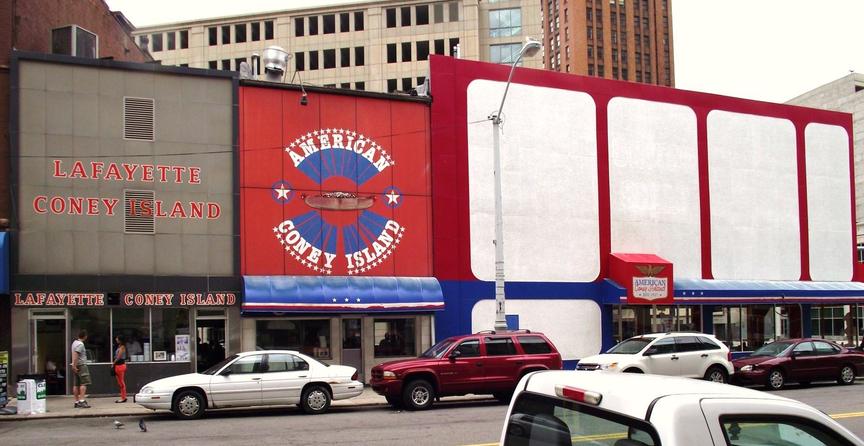 ​
Fort Shelby, Doubletree Hotel on 525 Lafayette (newly renovated, includes Finn & Porter restaurant and the Round Bar);


Walter's Pipe Shop on 122 W. Lafayette;


√Rec American Coney Island on 115 W. Lafayette;


√Rec Lafayette Coney Island on 118 W. Lafayette (both Coneys were in recent films and television);


Detroit Metro Convention & Visitors Bureau on 211 W. Fort.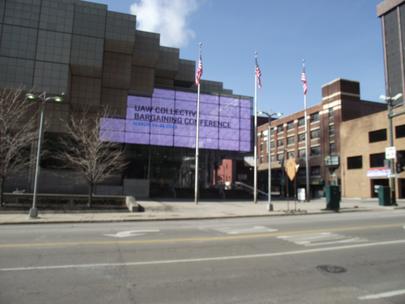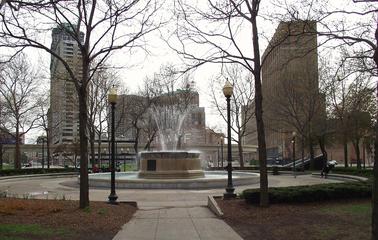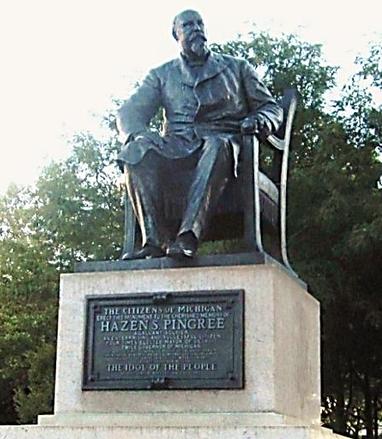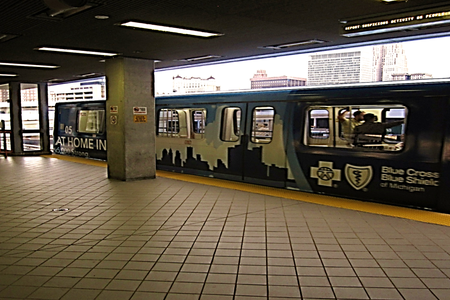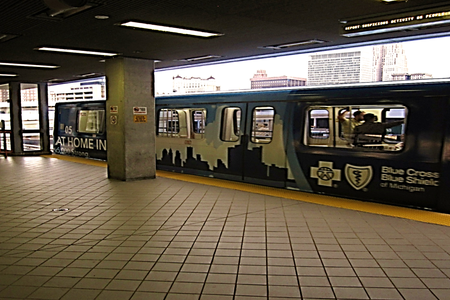 CAMPUS MARTIUS PARK

This historic park was completely renovated a few years ago and has reestablished itself as Detroit's people place. It includes the Civil War era Soldiers and Sailors monument, a sand beach, a large fountain and a winter skating rink. (Refer to Page 9 for an in-depth description and photos.)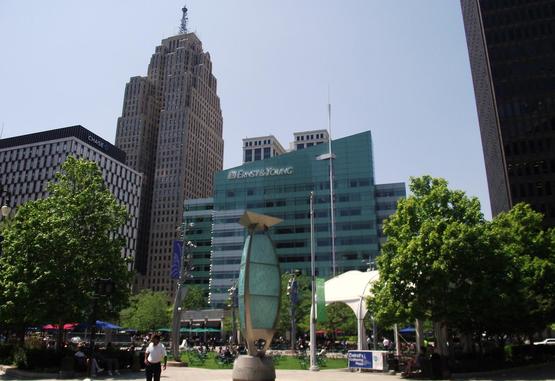 ​
Linking with other Transit Options, Downtown (to & from)
​
​

Wally's Convenience & Deli

161 Congress (small).




Wally's Convenience & Deli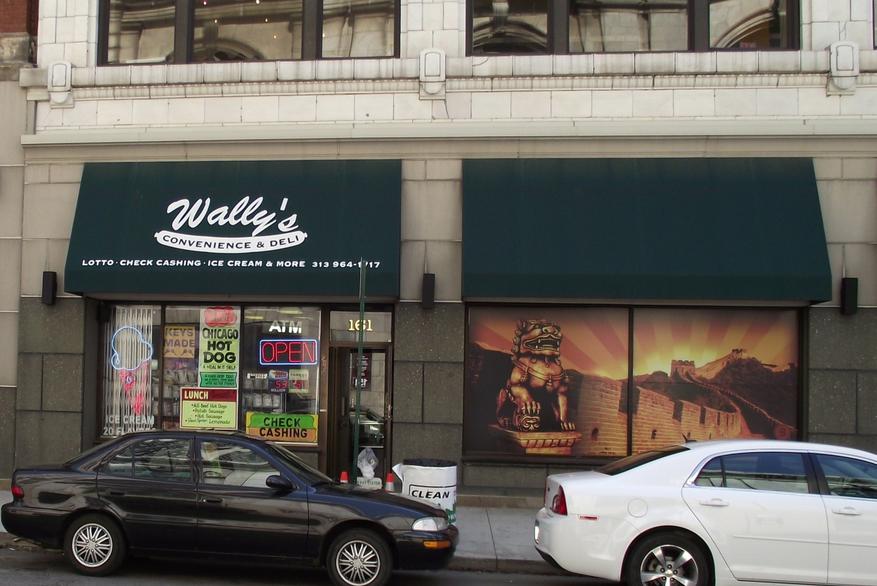 Tiny Griswold Grocery at Bottom of David Stott Building
​
​

Griswold Grocery on 1152 Griswold, 313-962-5510 (small); offers groceries.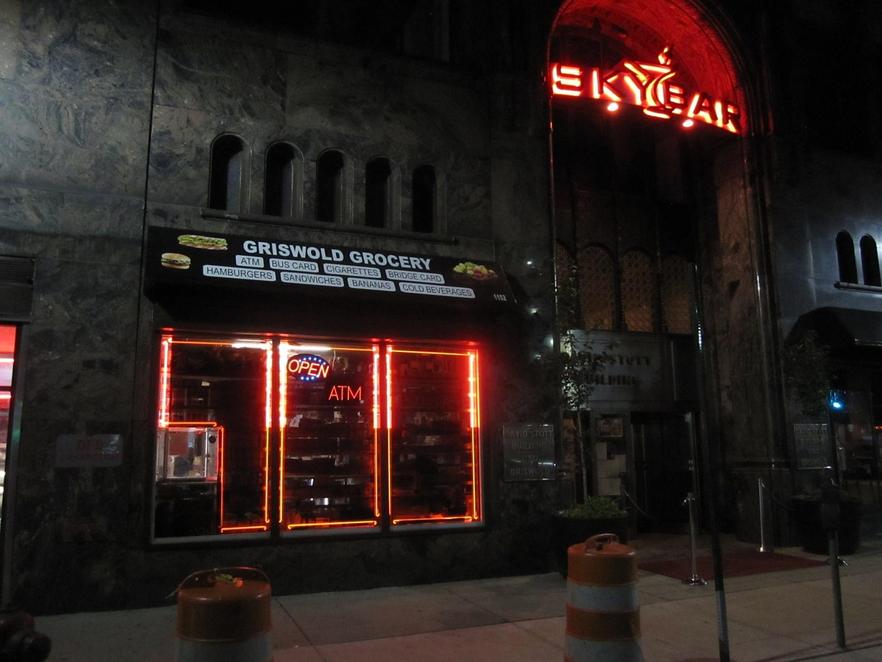 ​
​

Food Plaza (small) on Brush (east side of Millender Center); offers groceries.




Food Plaza at Millender Apartments and Hotel
​​
​D Town Deli (small) 1265 Griswold; offers groceries.




MERCHANTS ROW

Merchants Row is a collection of 34 buildings originating from Detroit's golden era of architecture and significant for some of America's first skyscrapers. Investors have rediscovered them, and only a handful remain abandoned. With the new Q-Line rail on Woodward, re-construction has swept through Merchants Row at a feverish pace. Refer also to Page 9, Attractions, Nearby Architecture section.
​​
DETROIT OPERA HOUSE
This treasured gem has its own orchestra. It also has recovered its financial standing in a spectacular fashion that's every bit as dramatic as the superb operas it performs. Along with the success of the Detroit Institute of Arts, the Motor City has scored with an impressive rebound.


​
​

√Rec

Golden Fleece Tavern

(Greek) on 525 Monroe;




Harbor House on 440 Clinton (live Jazz one day of week);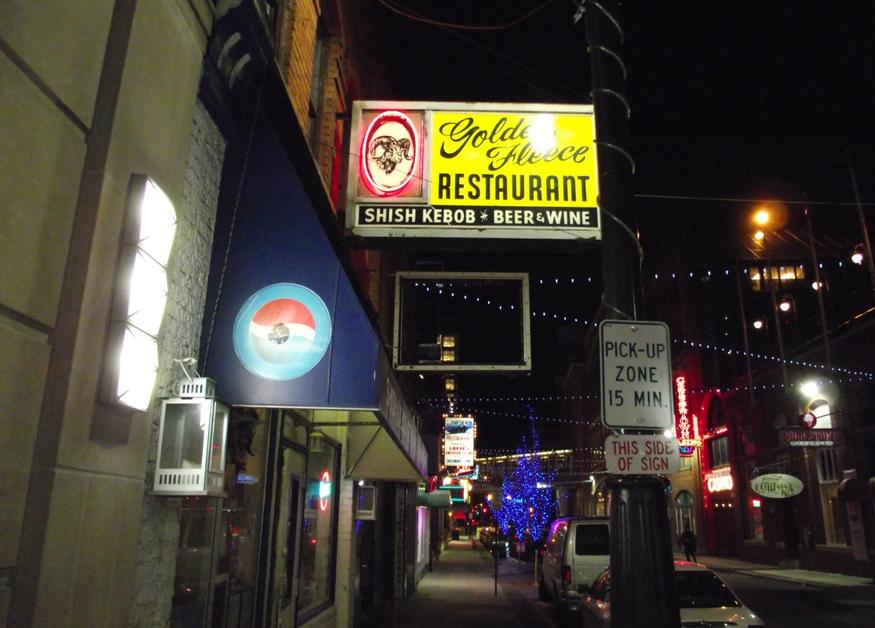 √Rec

Astoria Pastry Shop and Cafe(Greek) on 541 Monroe;


√Rec

New Parthenon(Greek) on 547 Monroe;


Bahn Thai Cafe on 330 Monroe;


Bouzouki Lounge (entertainment for men) on 432 Lafayette;


Bunchy's Chicken & Biscuits on 1001 Randolph;


Deluxe Lounge on 350 Monroe;


√Rec Club Exodus/Jazz Loft on 529 Monroe;


Coldstone Creamery on 540 Monroe;


√Rec

Pegasus Taverna

(Greek) on 558 Monroe;


End Zone on 514 E. Monroe;


Five Guys Burgers and Fries on 508 Monroe;


√Rec Blue Nile on 508 Monroe (Ethiopian);


√Rec

Europa Cafe

(Greek) on 546 Monroe;


Fishbone's Rhythm Kitchen Cafe on 400 Monroe;
√√Rec
Station 5, Greektown
-- Monroe and Beaubien (includes areas near Greektown Entertainment District and Casino a 1.5 block area). Note Greek venues in bold blue (some authentic Greek restaurants may have closed during this writing):
​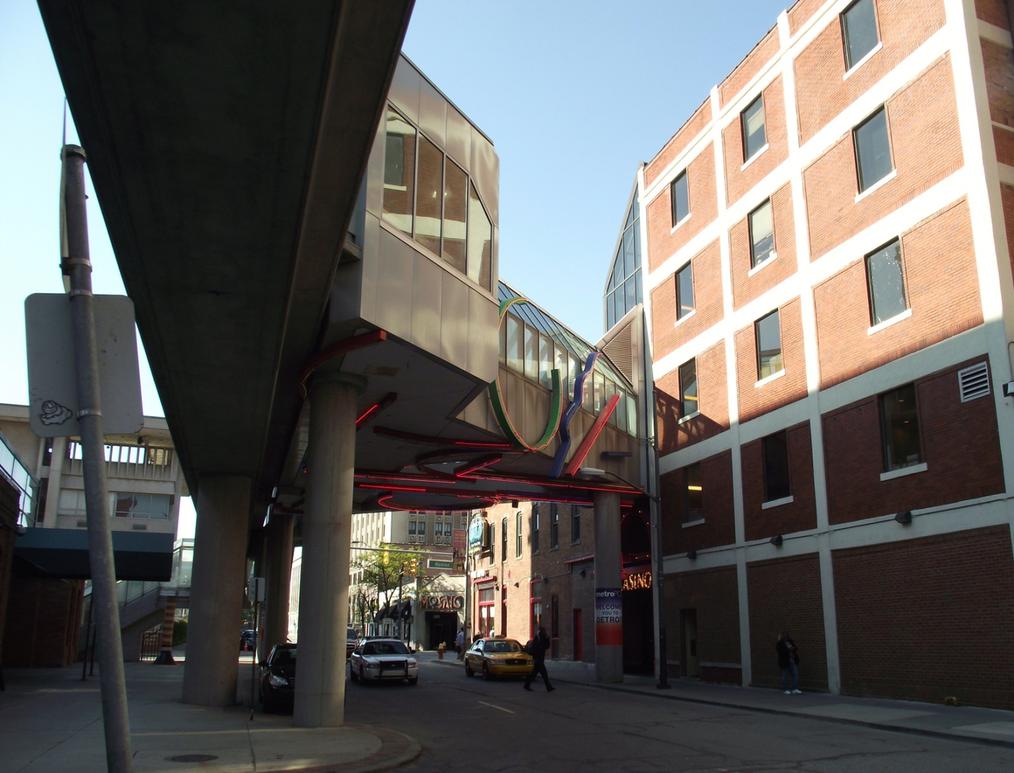 √Re

c

Texas de Brazil

restaurant (west portion of Compuware Center bldg., 313-964-4333) on Woodward next to Ben and Jerry's on Woodward);




Calexico restaurant replaces Olga's Kitchen restaurant (west portion of Compuware Center bldg., next to FEDEX/Kinko's on Woodward)


Ben & Jerry's ice cream on 1014 Woodward;


FEDEX/Kinko's on 1020 Woodward.


Salad Creations on 1043 Woodward;


CVS Pharmacy on Woodward (just south of Merchant's Row area)
MERIDIAN/COMPUWARE BUILDING MURALS

The artist commissioned for the mural on the right was charged with graffiti tagging several other buildings in Detroit.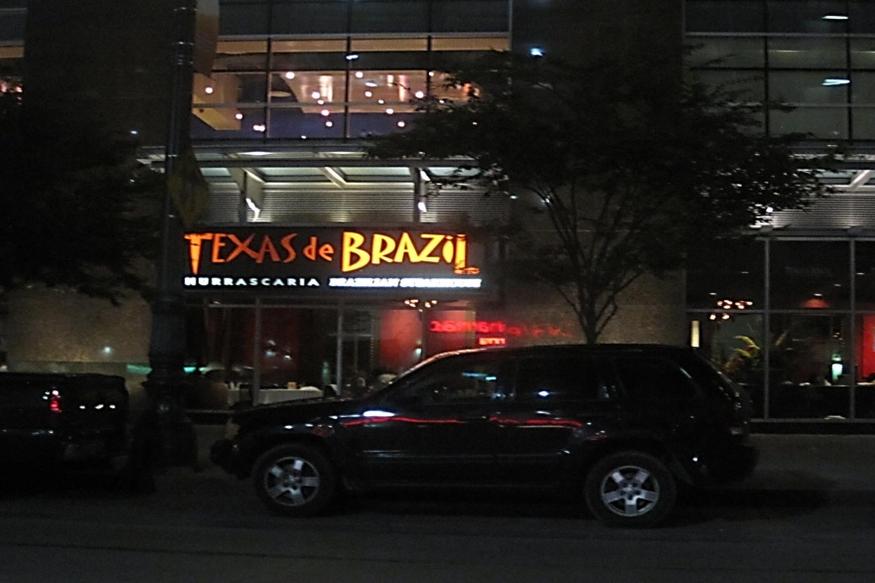 ​
Downtown Welcome Center on 1253 Woodward, Merchants Row area;

√Rec Hudson Café on 1241 Woodward, Merchants Row area;

Slices (pizza) on 1043 Woodward, Merchants Row area;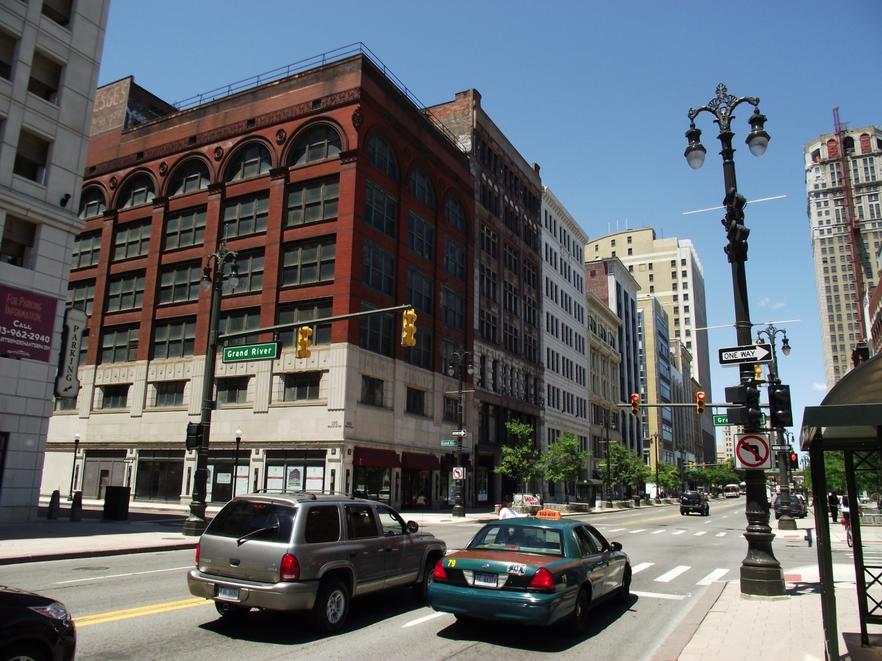 Cadillac Square connects to Campus Martius from across the street. Basketball setup is temporary.
Detroit Public Library, Skillman Branch on 121 Gratiot and Library (public computer access, novels, biographies, movie rentals, periodicals & Automotive Reference Collection);


Vicente's Cuban Cuisine on 1250 Library;


Orchid Thai on 115 Monroe (Compuware Center bldg.);




Papa Romano's Pizza/Mr. Pita on 107 Monroe;


Sizz'l-N-Spice on 135 Monroe;


Bonnies' Gifts & Sundries on 47 Monroe;


Pulse Lounge on 156 Monroe;


Woodward on 1040 Woodward;


Avis Car Rental on 1275 Woodward;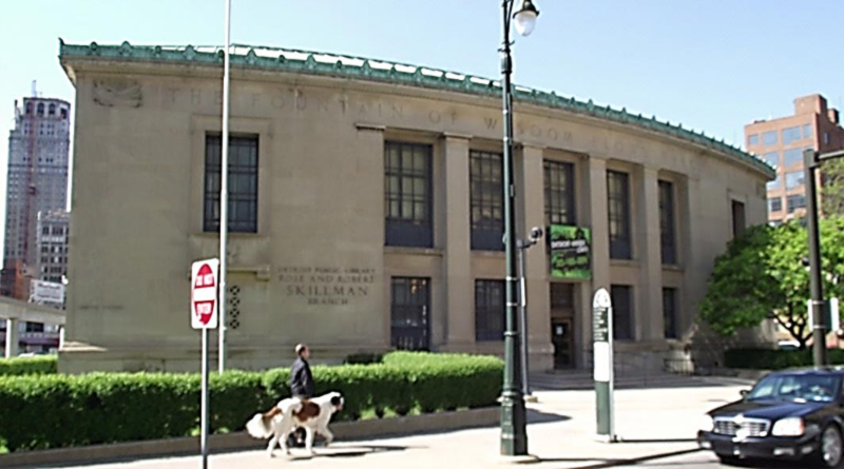 Historic Elwood Bar and Grill between Comerica Park and Ford Field Stadiums
​​​
√Rec

Historic Elwood Bar & Grill on 1745 Brush next to Comerica park (moved there after renovation);


Expresso Jazzy Cafe on 212 Grand River Ave.;




Evolution Nightclub on 1314 Broadway;

​

Chubby Duck (Japanese) on 208 E. Grand River;

Dilla's Delights on 242 John R.;



√Rec Jazz Cafe on 350 Madison

​

Klever Design on 206 E. Grand River

Cornerstone Barrel Bar on 1456 Woodward;



√Rec Small Plates -- Detroit restaurant on 1521 Broadway (wine);


The Rhino@Harmonie Park on 1407 Randolph, Suite 100;




Wolverine Fur Company on 230 E. Grand River;



​√Rec La Casa De La Habana Cigars & Lounge on 1502 Randoph (Cuban cuisine and cigar atmosphere);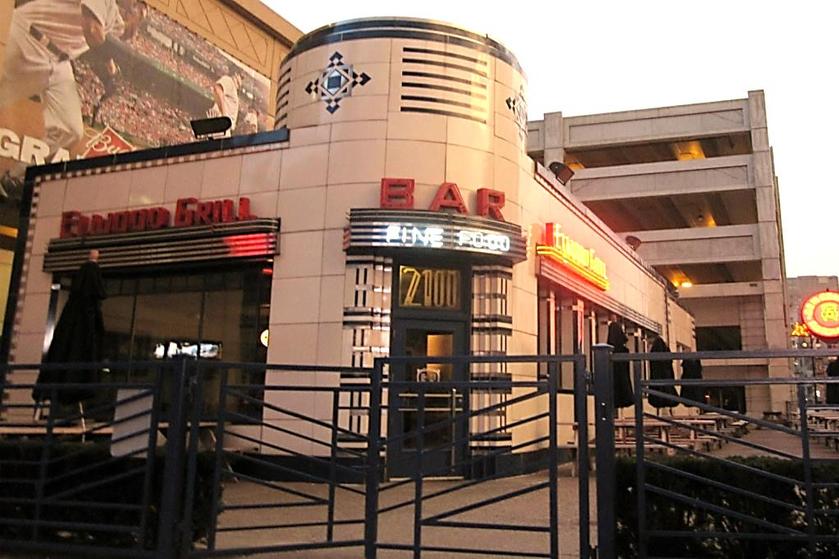 ​
√Rec

Coaches Corner sports bar and restaurant on 1465 Centre Street (recently moved to new location; building bought by Lear Corporation);


Detroit Beer Company on 1529 Broadway.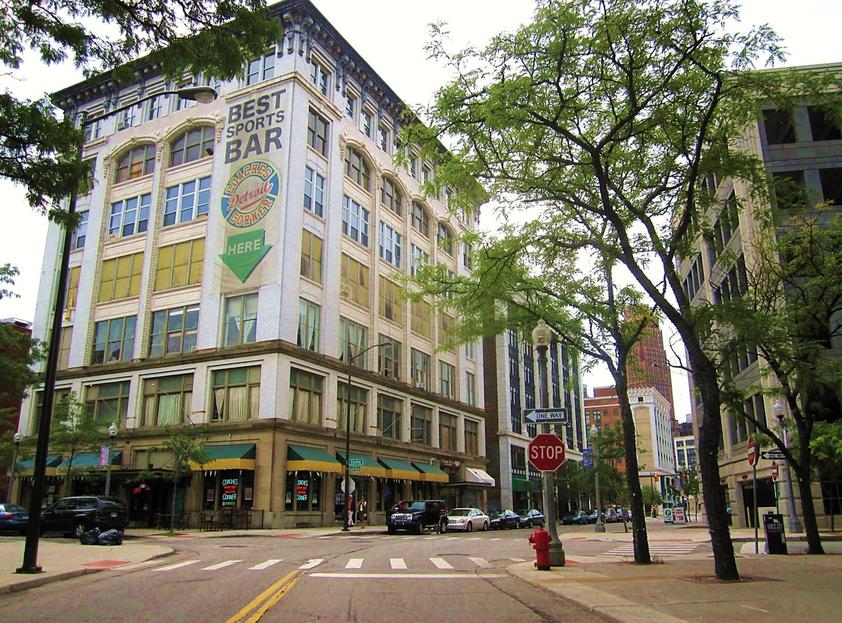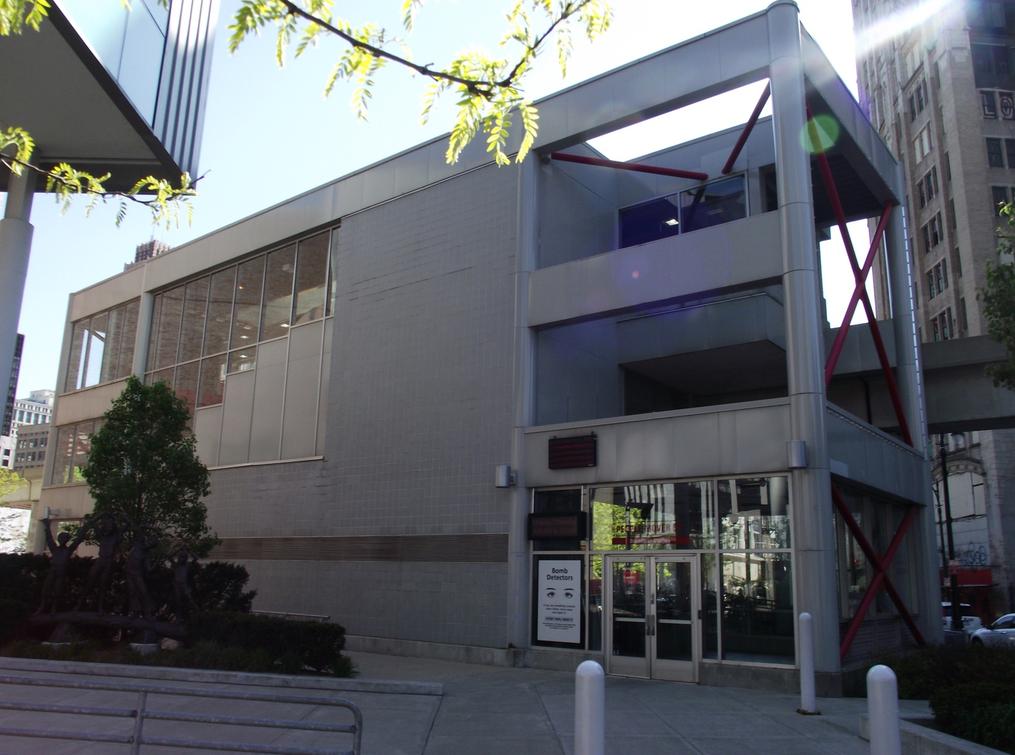 ​
√Rec

The Motor City Casino at 2901 Grand River, resides just outside Downtown at the northwest corner. It has numerous attractions including the Sound Board Theatre with live entertainment and the iridescence Bar and Assembly Line Buffet with exceptional views of the city from the upper floors. A brilliant light show really lights it up at night.
Motor City Casino and Hotel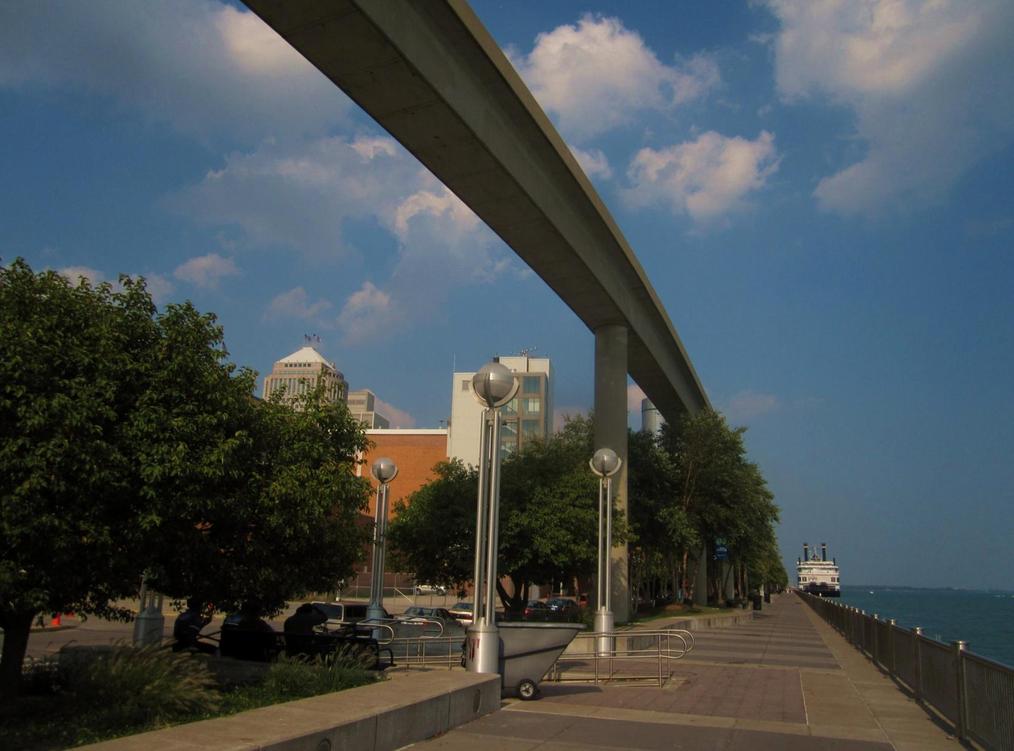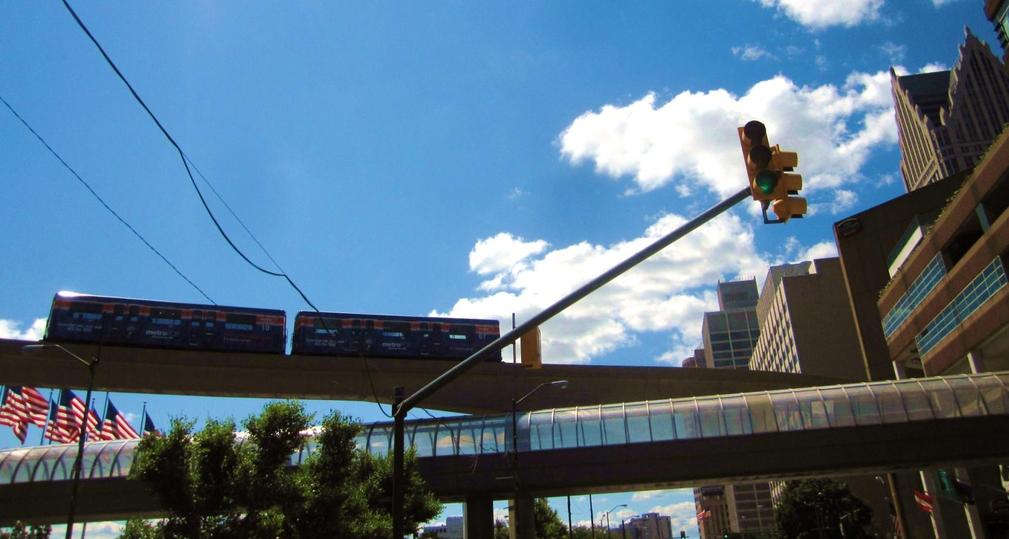 FORT AND SHELBY
The hotel location is the original site of Fort Detroit, Fort Shelby and Fort Pontchartrain.
​​​
OLD DETROIT
One Detroit investor bought over 100 buildings Downtown and he is renovating many of them. He claims the price of an average Detroit building is about one month's rent for the same building in Manhattan.

While some structures are pretty old, a few of Detroit's golden age buildings still stand. They are remarkable for having little renovation since their construction, and in rare cases were occupied almost continuously. Just a few now are abandoned or partially occupied.
Many examples of Old Detroit are on Centre Street or on Woodward at Merchants Row. A few dinosaurs have been transformed into boutique hotels. Most are visible from the People Mover.

Several examples of Art Deco or the Chicago Style are seen Downtown but there are many other fine examples of architecture.

Refer to Page 9 in the Nearby Architecture section.



Greektown Casino and Hotel
Station 13, Michigan Ave.

-- Michigan and Cass Ave:
Michigan Station Interior [13]
√√Rec

MGM Grand Casino 3 blocks northwest on 177 Third street (Saltwater, Bourbon Steak, fine dining at Wolfgang Puck Grille, Casino & Buffet, and Pallette Dining restaurants -- entertainment at the V, Breeze, Ignite, and Intice);
​​
Station 12, Fort/Cass -- Fort and Cass Streets:
Old Detroit Favorite, Anchor Bar
Cobo Joe's on 234 W. Larned


Ciccarelli's 22 Sports Bar, 408 Congress (was Post Bar)

Confidential Nightclub on 211 W. Congress,


Plan B Nightclub on 205 W. Congress,


Six Pack Bar & Grill on 404 W. Congress;


Inside Cobo Convention Center on 408 Congress... VU Lounge & Restaurant and Eatsville USA (it sells food and drinks from Detroit Beer Co. and Lockhart's BBQ, Kowalski's);



Post Bar becomes Ciccarelli's 22 Sports Bar
√√Rec London Chop House on 155 W. Congress, on lower level (re-opened an old Detroit gem; fine dining and valet parking)


Woodward Coney Island on 616 Woodward;
DIA Weatherized Art Piece (ersatz/copy)
Guardian Building and Interior View of Barrel Vaulted Ceiling
Financial District Station Tile [9]
​
√Rec Crowne Plaza Detroit Convention Center on E. Jefferson renovated and re-opened (formerly Pontchartrain Hotel); contains Jefferson House Restaurant and has re-introduced the Top of the Pontchrestaurant with its renowned view of the city at the top of the hotel.
Detroit International Freedom Festival Fireworks Revelers on Jefferson, Late June
Station 8, Millender Center -- Randolph and E. Jefferson site of apartment building and Courtyard Marriott Hotel: At 333 E. Jefferson; within Millender Center are...
Millender Center Station Interior and Tile [8]
​
Courtyard Marriott Hotel is just across Jefferson from the Renaissance Center and the Marriott Hotel on the river. Both are connected by an elevated tubular walkway and the People Mover ramp.
Meridian (Compuware) Building and Hard Rock Cafe
​
Station 4, Cadillac Center
-- Farmer and Gratiot

, n/e of Campus Martius Park and north side of Compuware Building.
Au Bon Pain on 800 Woodward;

Bellacino's Pizza & Grinders on 1001 Woodward;




Century Grille on Madison Ave.;




Checkers Bar & Grill on 124 Cadillac Square;

Detroit Breakfast House & Grill @ Merchants Row on 1241 Woodward;

Detroit Pizza Factory on 1250 Griswold (a block west of Woodward);

Vine Wine Bar on 660 Woodward;

√Rec Foran's Grand Trunk Irish Pub on 612 Woodward further south; an old Detroit tradition. (Grand Trunk is the old railway. The rock group, Grand Funk Railroad adapted its name from the same railroad.)

Happy Cream Ice Cream & Deli on 128 Monroe Ave.:
√Rec

Punch Bowl ​Social sports bar and entertainment center, includes bowling, darts and extensive beer menu (inside "Z" Park Garage).
The Well (left of center)
"Z" Park Garage Entrance and Artwork
​​
√√Rec Detroit Athletic Club (one of finest and most exclusive, full service athletic clubs in America and designed by Albert Kahn; you will need special access or membership); Comerica Park is virtually in its back yard.
Boll Family YMCA (People Mover Station Next Door)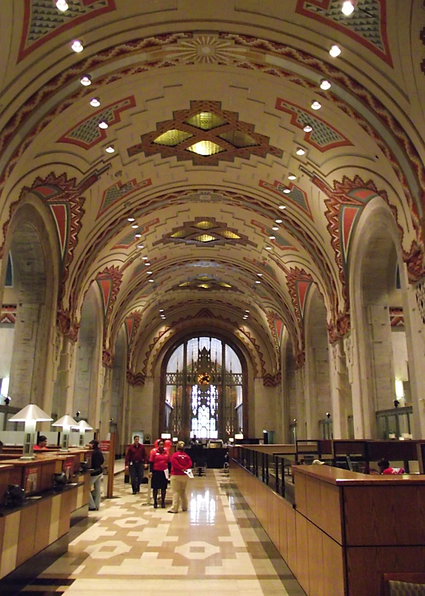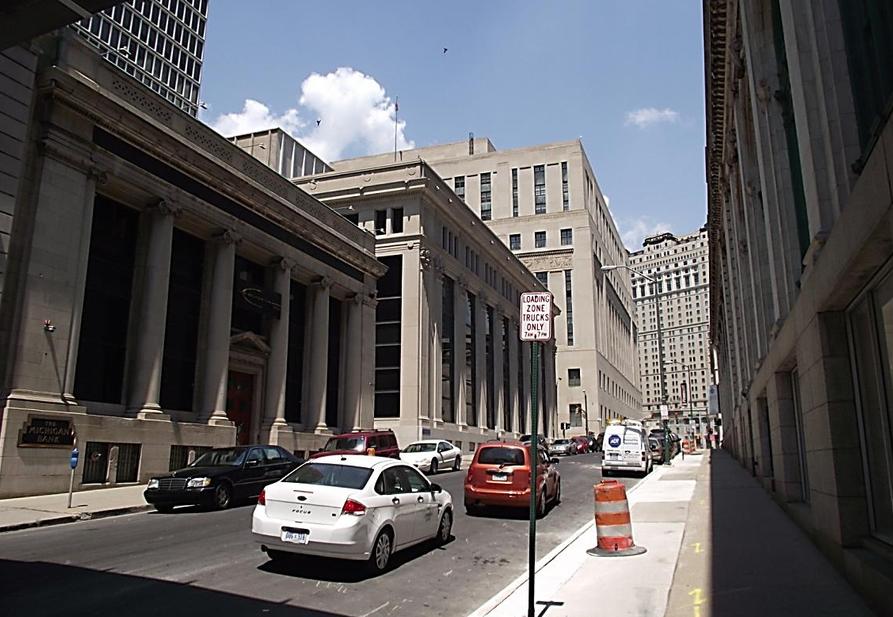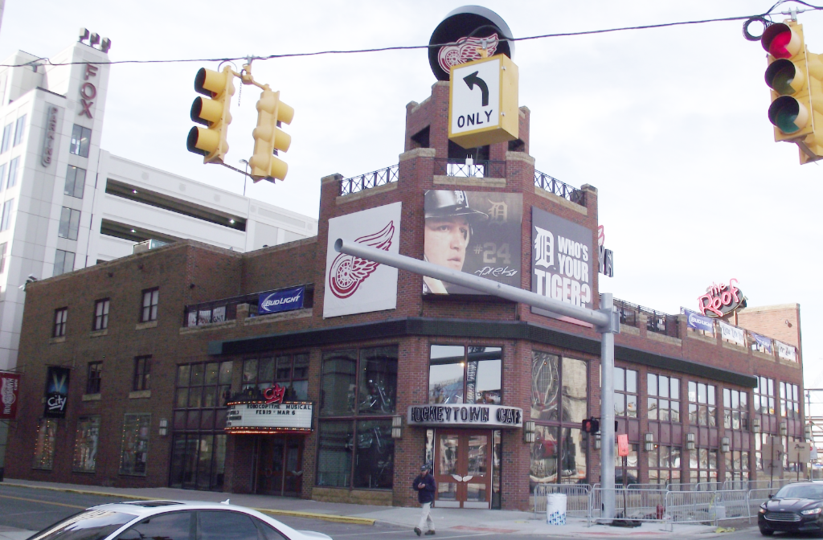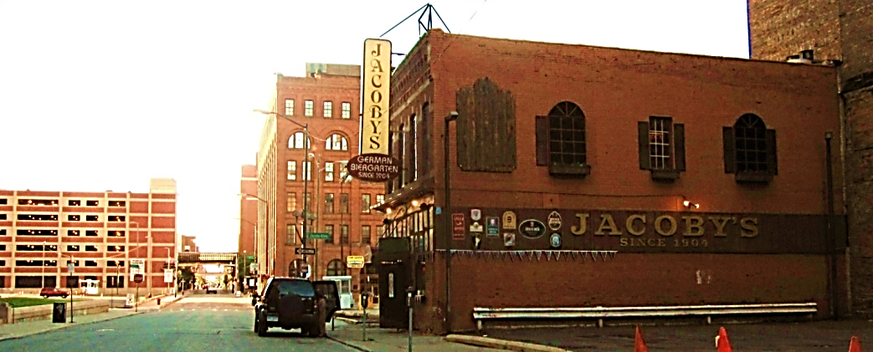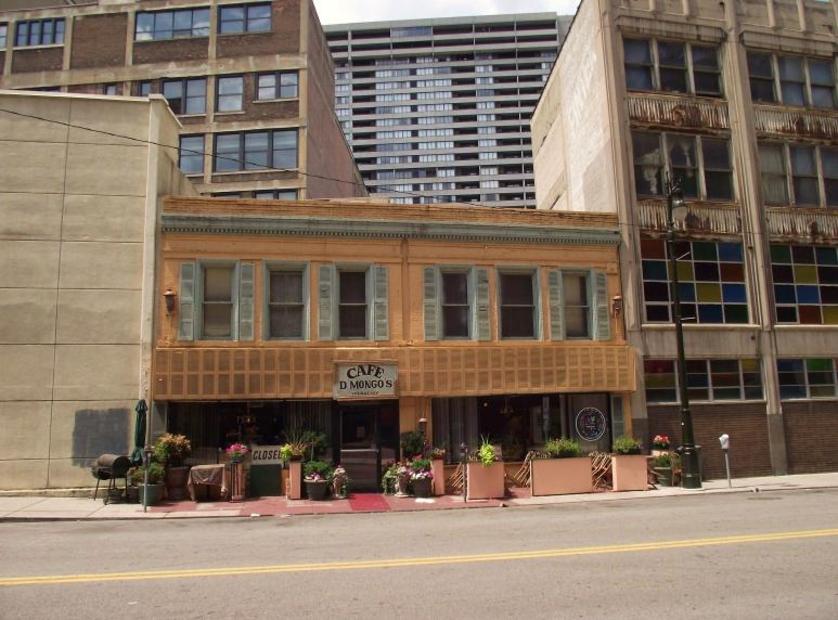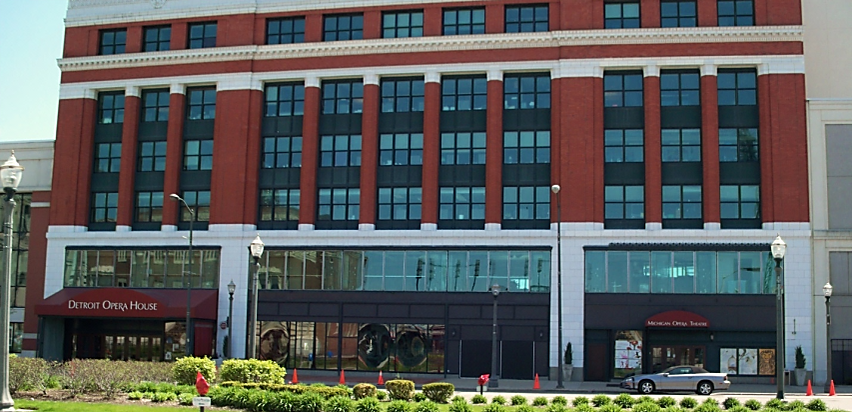 THE PEOPLE MOVER ELEVATED TRAM