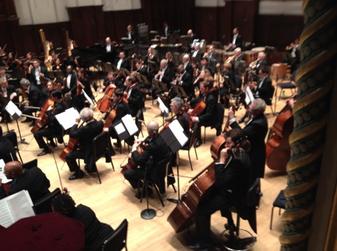 ​​​​
​​Belle Isle Remick Band Shell: The Belle Isle Remick Band Shell is rarely used today and will probably be upgraded or replaced with a new facility under the new state park administration.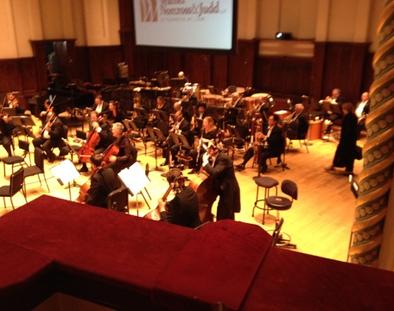 Belle Isle Remick Band Shell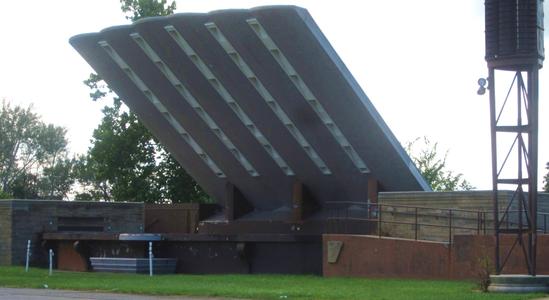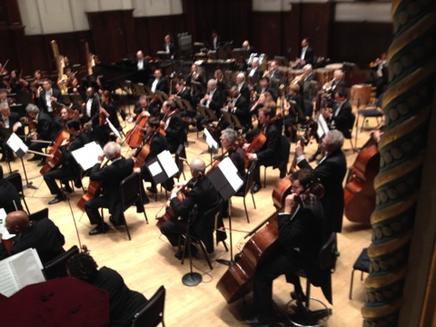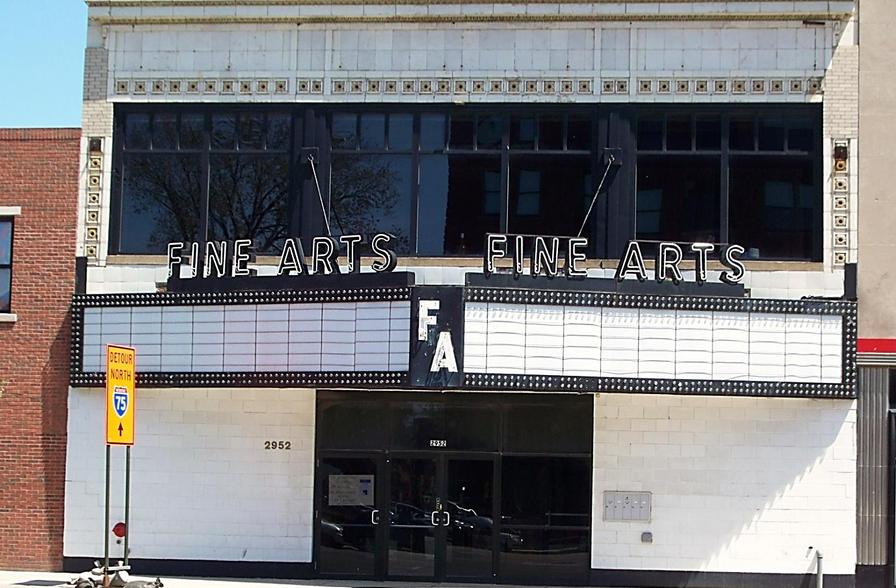 ASTRONOMY THEATRE NEAR DETROIT
DETROIT ASTRONOMY THEATRE
THEATRE SEEKING (OR SOUGHT) REDEMPTION
THEATRE IN RENOVATION OR CONCEPTION
LIVE THEATRE NEAR DETROIT
NEIGHBORHOOD/UPTOWN LIVE THEATRE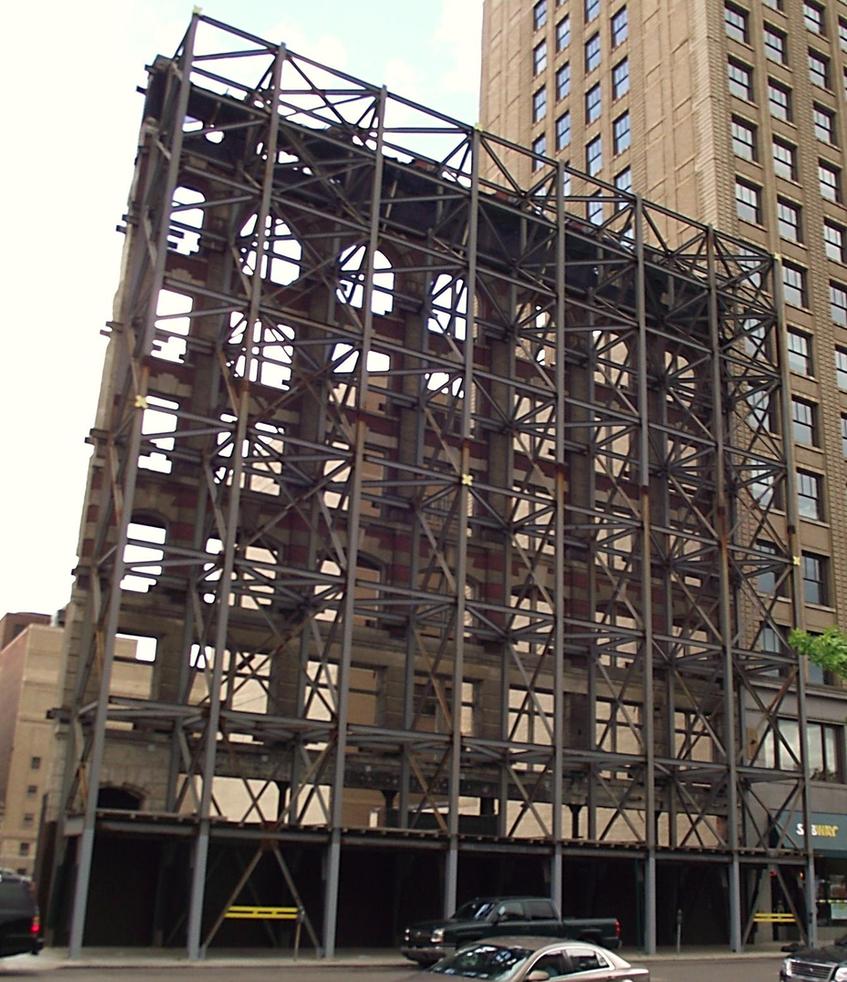 Adams: (Arch. C. Howard Crane, 1917.) …An "Alley-Jumper" movie theatre with 1,170 seats that had a distinctive ticket office across an alley from the seating area. (Closed in 1988 and recently demolished. Only a 7-story facade remains, supported by steel scaffolding for future development. It was located at 44 W. Adams. Current plans unknown.)

Alger: (1935.) On Outer Drive at 16451 E. Warren, is a neighborhood theatre decorated in the Art Moderne style and still retains some of its original decoration and wall sconces from its construction in 1935. It was renovated in 1977 and seating was reduced to 825 seats to offer more comfort. It later closed in the 1980s. It is still intact and is listed in the National Register of Historic Places. The Friends of the Alger Theatre have recently repainted the exterior to help preserve it.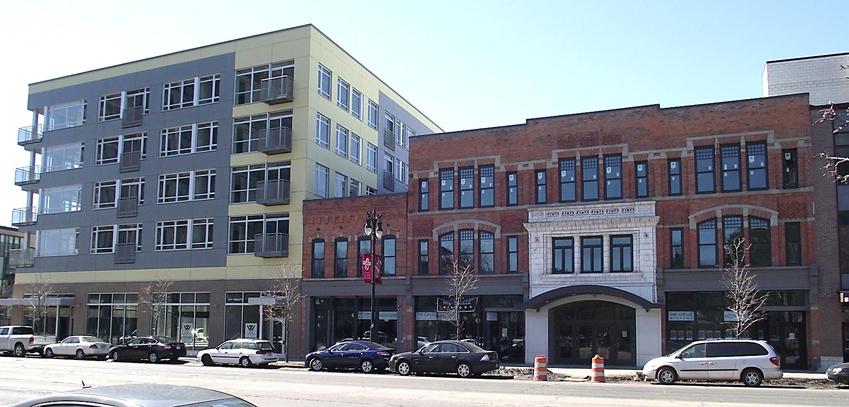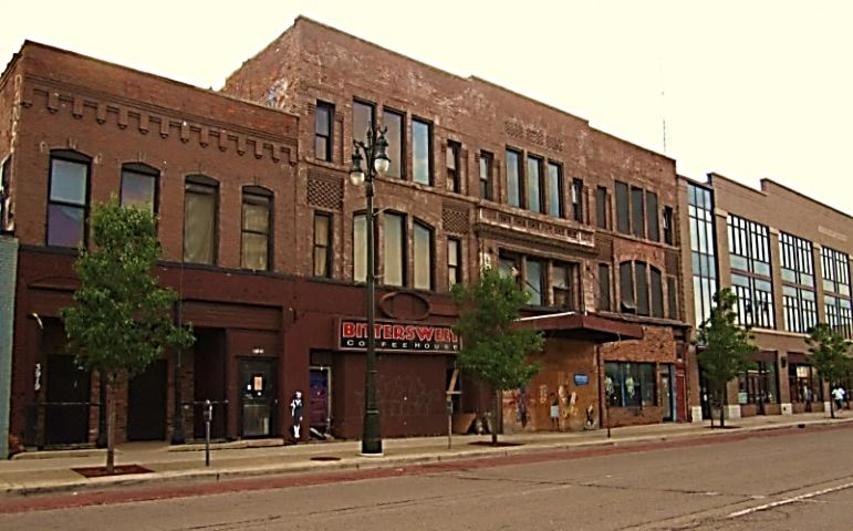 These are theatres that have suffered from neglect or abandonment. Some are prime candidates for the renovation frenzy that has hit the downtown area. This is good news for the old buildings south of I-375. Vaudeville has returned with surprising enthusiasm, creating a niche market for the aging palaces. Refer to the Majestic Theatre for more details.
The Adams "Alley-Jumper" Theatre Facade Supported by Permanent Scaffolding
National Theatre – Detroit's Only Surviving "First Wave" Theatre
New Vaudeville House, Garden Theatre Music Hall (Midtown) -- Formerly designed by architect, C. Howard Crane (1912); renovation complete. Once known as the Sassy Cat, the building complex renovation appears to be on solid financial footing, with offices occupying its three floor building space next door fully leased by a medical contractor and a coffee vendor due to rising demand in the thriving Midtown area.

(Vanguard's original $850 million medical community investment and some potential overlap from Henry Ford Hospital's $300 million investments in the New Center area just north are helping to restore the area. The Illitch's new $650 million hockey and entertainment complex will help join this area to northern Downtown.)

The fully renovated theatre is said to be similar to the Pageant Concert Nightclub. The theatre features a 1,300 seat facility for concerts, events, fundraisers and weddings. Architect McIntosh Poris Assoc. was responsible for the renovation design. The addition of the adjacent 60 new apartments and the newly renovated site of Blue Moon Saloon (1886) into a restaurant, spell success for project owner George Stewart. Several other local programs may owe some of their success to the New York based, "Re-dens-ify" Midtown program a consortium of 22 financial concerns a few years ago. The approved Q-Linelight rail transit cars stop on Woodward near the theatre The complex is close to several other popular venues and stage presenters. For example, Orchestra Hall, The Box, The Majestic Theatre and The Magic Stick Theatre are all within a block or two on Woodward, forming a five-venue Midtown Live Theatre District. The Masonic Theatre is a bit south of this site in Midtown, the Bonstelle to the southeast and the Hilberry to the north.

Sugar Hill Plans: A new theatre of professional African American jazz musicians may soon appear in the Midtown area as part of Sugar Hill developments. It will reprise one of the area's historical functions in the 1920s -- a housing and performing area for traveling musicians. Sugar Hill is a mixed use complex including a 132,000 square foot, 4-story building at John R. and Canfield. An additional Sugar Hill Arts District Building is expected to be built with12,000 square feet, and other commercial developments will rise next to the art center; another 44,000 square feet of buildings is designated residential. One 25,000 square foot, 2-story building will be constructed behind MOCAD. This investment totals roughly $34 million. There will be outdoor performance areas with seating and a sculpture garden. Portions of this program are supported by the MIchigan Council for the Arts and Cultural Affairs.

New McNamara Jazz Theatre: A 3-story jazz theatre with stage by this name may replace the old Arcade Bar near the site of the former Lafayette building, Downtown. An "edible garden" fills the vacant space next door. Detroit... how does your garden grow? More details to come.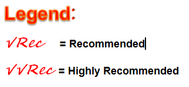 ​​The Ren Cen 4 Theatres (Renaissance Center and Environs) is CLOSED: This theatre was composed of four separate screen areas in the usual multi-plex seating arrangement, and featured current film releases. It's was open seven days a week, and located at tower 200 on the second floor of the Renaissance Center. A portion of the theatre is being re-purposed for the construction of a large new Ren Cen atrium and digital display at the Jefferson entrance.

MCTOS Redford Theatre: Owned by Motor City Theatre Organ Society. It's one of only two in the city, capable of first-run commercial cinema (of which this author is aware). Ordinarily classic films are shown here appropriate to its associations with the movie-house organ tradition. A live Barton Theatre Organ plays before each movie begins but sometimes there is piano accompaniment. Live appearances by celebrities, for example, Butch Patrick who played Eddie Munster have been included to premier a classic film at the theatre. An Elvis impersonator has similarly appeared at the Redford. The theatre was built in 1928 with an interior Japanese cultural motif and has been beautifully restored. During WWII all interior decoration was thoroughly covered over to disguise its Japanese appearance due to conflict with Japan. It's located on the far west side at 17360 Lahser Rd. on the edge of the Old Redford neighborhood (313-537-2560 redfordtheatre.com.)

The Burton Theatre/Cass City Cinema (?) (status uncertain): This theatre presents foreign films, art films and old chestnuts like Robo Cop in a building that was once a school. There is Seating for 130. Popcorn and soft drinks can be purchased. By all accounts this theatre was done well on the cheap, creating a worthwhile attraction for patrons. Recent movies include, Black Dynamite and Cold Souls. It's located on 3420 Cass Avenue (313- 473-9238 www.burtontheatre.com/diff/.)

Bert's Warehouse Theatre: This small theatre presents films for public and private showings. There is also a Bert's Market Place and several other good places to shop in that location at 2739 Russell Street, east of I-75 near the Fisher frwy. in the sprawling Eastern Market complex. Recent film events include Juicy (an adult film). (313-271-1570 www.bertsentertainment.com.)

√Rec Detroit Zoo 3-D/4-D Theatre (Royal Oak): This new state-of-the-art, 126-seat theatre provides illuminating and engaging family entertainment through 3-D and 4-D special immersion effects. 4-D utilizes the sensations of wind, scents, "back pokers," and "leg ticklers," to stimulate the sense of active participation in the scene unfolding. A recent show includes Wild World Africa featuring everything from elephants to lions. The Detroit Zoo is located at the intersection of 10 Mile Rd. and I-696 at 8450 Woodward in suburban Royal Oak and Huntington Woods. (248-398-0900.)

Henry Ford Museum IMAX Theatre (Dearborn): This IMAX theatre contains a six-story screen with a wrap-around digital sound system, comprising 400 seats. Memorable films include Alice in Wonderland (in 3D); Hubble (3D); Journey to Mecca: In the Footsteps of Ibn Battuta; Lewis & Clark: Great Journey West; The Ultimate Wave Tahiti (3D); Under the Sea (3D); and Legends of Flight (3D). It's located in the Henry Ford Museum, Greenfield Village at 20900 Oakwood Blvd., Dearborn (313-271-1620 www.thehenryford.org/imax/tickets.aspx.)
Madison Theatre Marquee (re-purposed)
​
When the old marquee was ripped away in 2006, a couple reliefs were revealed. Are they symbols of tragedy and comedy? (As a movie purveyor the theatre closed in 1971, but saw limited use until it closed again in 1973. It briefly became a recording location for the DSO from 1978 to 1983.)
COMPAS (Center of Music and Performing Arts) Theatre
The Fillmore Theatre Neon Marquee (formerly the State)
Puppet Exhibit and Stage/Theatre Area

​

​​
Detroit Repertory Theatre: This theatre was established in 1957 and presents innovative theatrical programs to the Detroit community. It's proud of its interracial contribution to the repertory culture of Detroit, offering four major productions annually. The theatre has a seating capacity of 194. This small venue has strong regular attendance from loyal patrons. In addition to the theatre, there are two other buildings that provide a costume shop, design facilities, photographic studios, rehearsal space, a print shop and instructional space. Recent performances include Causa Mortis (The Medical Student), A Song for Coretta, Two Point Oh and My Soldiers. It's located at 13103 Woodrow Wilson. (313-868-1347

www.detroitreptheatre.com

.)

Marygrove Theatre, Marygrove College and U of D Mercy (UDM Theatre Company): This theatre provides its own students at Marygrove College as well as those at U of D Mercy with a quality venue to learn theatre craft. U of D students and their own Theatre Company are guided by professionals who share their stage productions at the theatre, provided the students can pass the audition. Theatre seating capacity is 392. The stage is proscenium design with a sprung floor, and the entire theatre was renovated in 2002. This is a community theatre that also shares its resources with the Inside Out Literary Society, the Matrix Theatre Company, Plowshares Theatre Company, Detroit Together Men's Chorus, Detroit Youth Concert Choral, Black Cinema Cafe, and touring Disney Theatrical Productions. Productions and guest appearances have included Forgotten, New York City's Urban Ballet, singer Denyce Graves and Slum Village. The Marygrove Theatre is located in Detroit at 8425 West McNichols Road. (313-927-1200

info@marygrove.edu

.)

Paul Robeson Theatre: This theatre is part of the Northwest Activities Center in Detroit, and is offered as a venue to plays, town hall meetings, fashion shows, talent shows, corporate presentations and dance recitals. Seating capacity is 488. Recent live performances include It's Not Worth Being a Player. The theatre is located at 18100 Meyers. (313-862-4386

http://www.nwac-detroit.org

/.)

Park Players, North Rosedale Park Theatre: This is a community theatre that presents musicals, dramas, comedies and shows for children. It has been in business for 50+ years and works in association with the Community House. Past shows included Ragtime: the Musical; Little Shop of Horrors, Annie, Cabaret, Hello Dolly, The Wiz, She Loves Me, and Moon Over Buffalo. The Theatre is located at 18445 Scarsdale in the beautiful North Rosedale Park neighborhood of Detroit. (313-835-1103

theparkplayers.tripod.com

/.)

Harpos Concert Theatre: (Arch. Charles N. Agree, 1939.) This theatre offers Heavy Metal and Industrial Rock performances. It opened in 1939 at the tail end of the Great Depression as the Harper Theatre, a neighborhood movie palace. It's designed in the Art Moderne style, decorated with murals and built in three tiers. Parking on site may be a challenge, and so may a few other things. This is not your Daddy's suburban concert venue. But it's popular for its genre of music entertainment. Memorable concerts include Strange Noize, Charred Walls of the Damned, Hailstorm, and Raif. It's located at 14238 Harper Avenue. ( 313-824-1700 harposconcerttheatre.com.)



Marlene Boll Theatre -- YMCA
​​​​​​​
The Marlene Boll Theatre -- The Boll Family YMCA: This theatre presents musicals, improvisational comedy, dance, digital art, films and classes. Ballet, Modern, Tap and Line Dancing have been taught here. Numerous activities are offered at this large Downtown facility for children and adults. Seating capacity in this tiny theatre is 128. Recent shows include several plays. The theatre is located within the Boll Family YMCA building at 1401 Broadway and Grand River, conveniently next to a People Mover stop Downtown. (313-309-9622
http://www.ymcadetroit.org

/.)

Magenta Giraffe Theatre Co.: This is a small, live performance theatre across from the Opera House. It's located at 1515 Broadway. It offers poetry slams, meeting space and theatre with cafe. It was formerly the 1515 Theatre. (313-408-7269.)




Detroit Theatre for The Dramatic Arts: This theatre presents plays by Gray and Gray Productions Inc. It is located at 1001 Brush St., one block southwest of Greektown (313-964-3133,www.detroittheatrefortheddramaticars.com.)





MGM Grand Axis Theatre: This is the live performance entertainment theatre inside the MGM Grand Casino.



New Ford Auditorium-Hart Plaza Amphitheatre: Ford Auditorium at Hart Plaza on the river has been inactive for decades, and was recently demolished. The site may be converted to a 5,000 seat, pavilion amphitheatre similar to Chene Park (also on the river, a mile east). If this site is chosen it will be integrated into a renovated Hart Plaza, which will be transformed into a GREEN, riverfront park. Many of the pavers will be removed, but the sculptures and the fountain will remain. The new amphitheatre will feature top musical performers and concerts during festivals and other celebrations on the river. Refer to Hart Plaza Amphitheatres and Environs on this Page for more details.

​​​​​
√Rec Fort Street Chorale and Chamber Music Orchestra (Sanctuary, Fort Street Presbyterian Church): This is an Emmy award winning music program based in the beautifully ornamented Sanctuary of historic Fort Street Presbyterian Church, Downtown. Punctuated by a soaring Gothic steeple, its spirit is matched by its remarkable musical prowess a reputation that shines through Detroit. The Chorale started in 1971 as a small group of performers at Sunday services. The founding director of the current program is Ed Kingins, a tenor soloist, who has appeared in opera, oratorio and concerts. He's involved in the suburban Cranbrook and Meadowbrook festivals. The acclaimed Chorale presents major works in concerts for the public. Handel's Messiah has been the centerpiece of this performance every year since 1979 and was the subject of the "Miracle on Fort Street," an award winning documentary. This is a volunteer, non-profit, 90 member group supported by growing concert ticket sales. Its performances are a holiday treat enjoyed by many in the city and suburbs. (313-961-4533
www.fortstreet.org

/ .)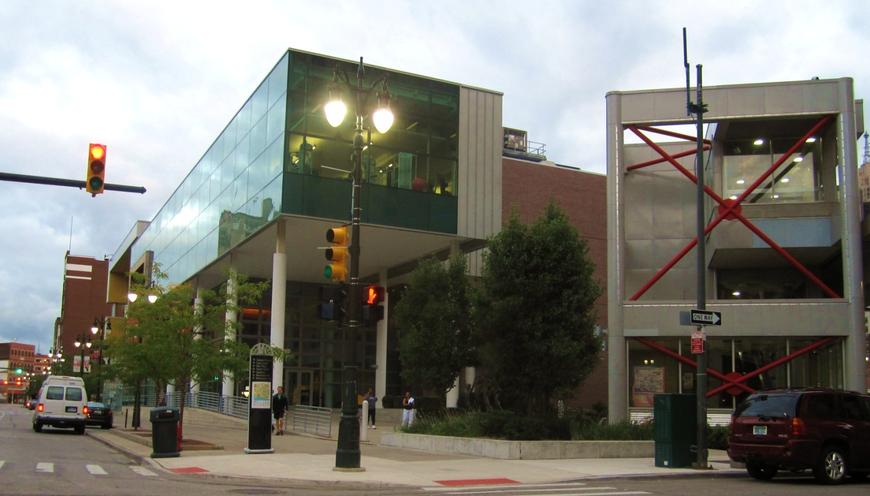 Gem & Century Theatres (Ford Field Stadium, Background, Right)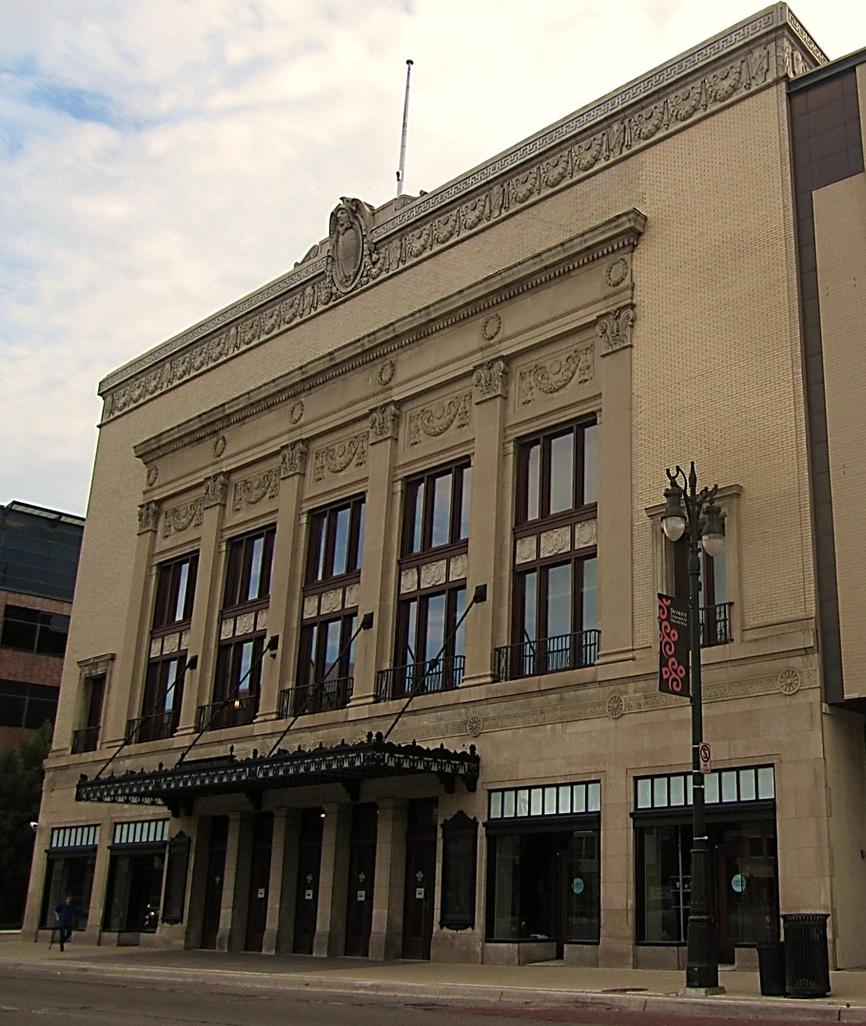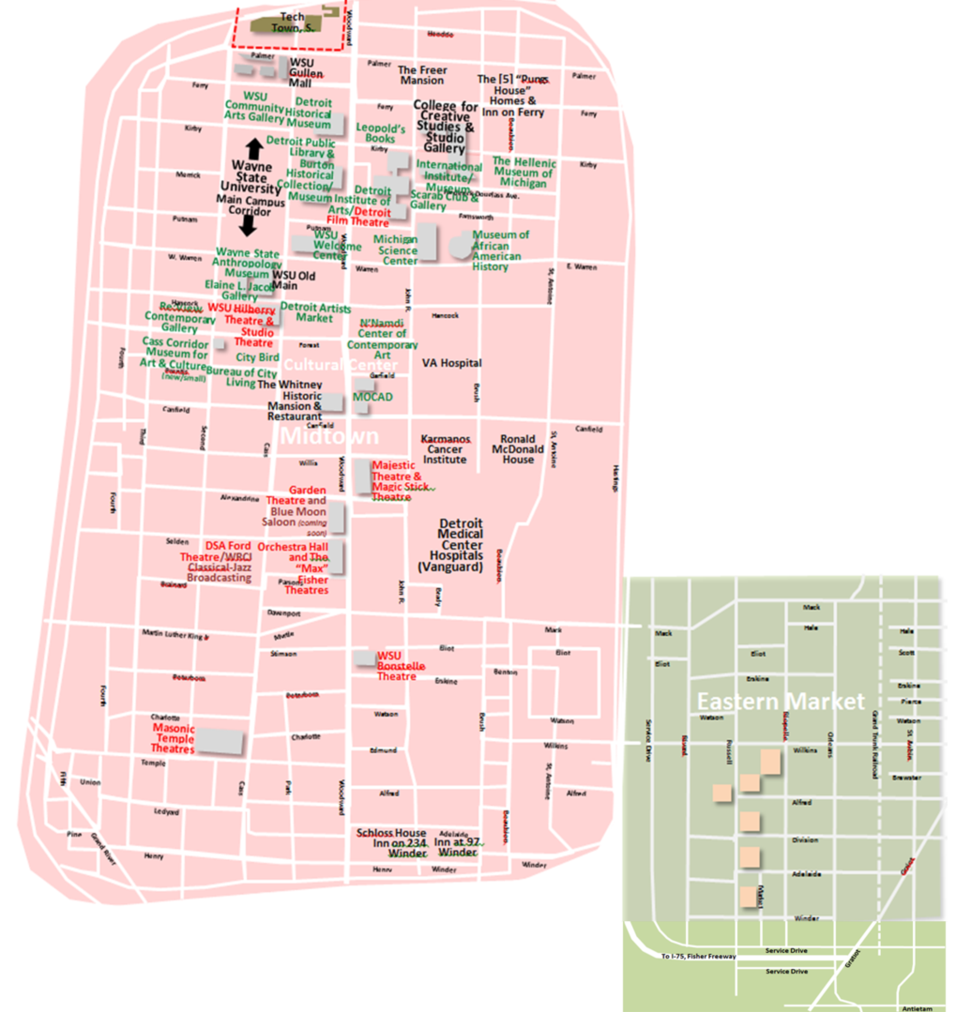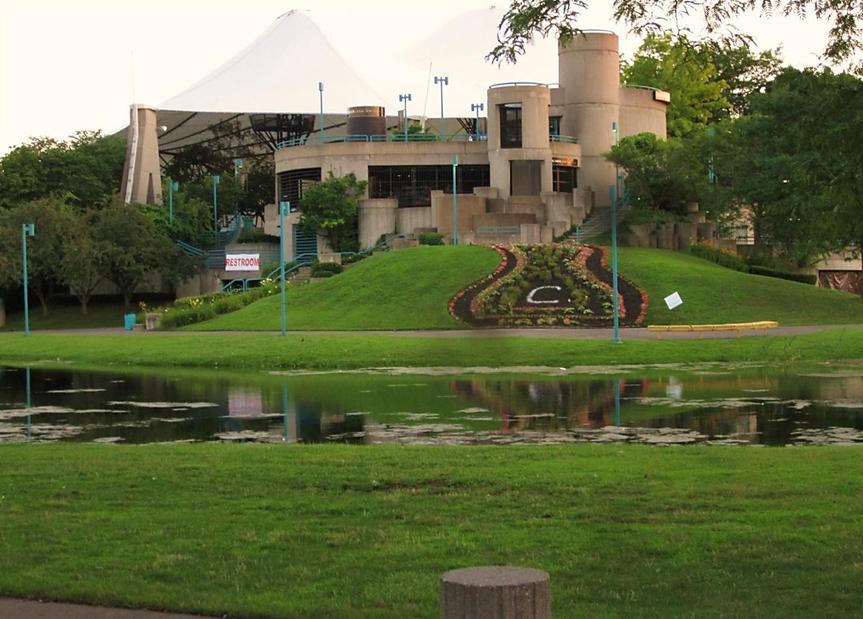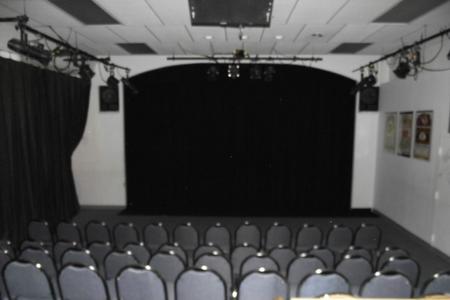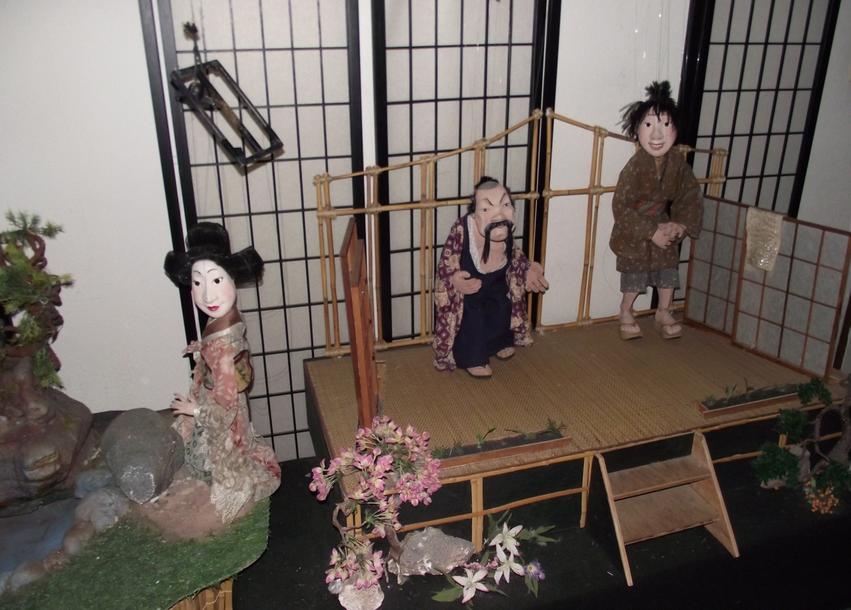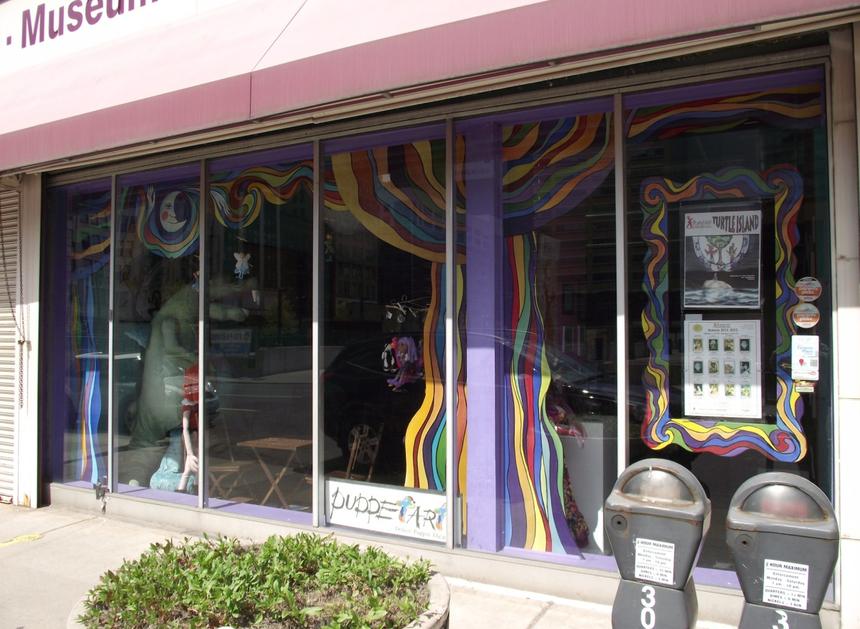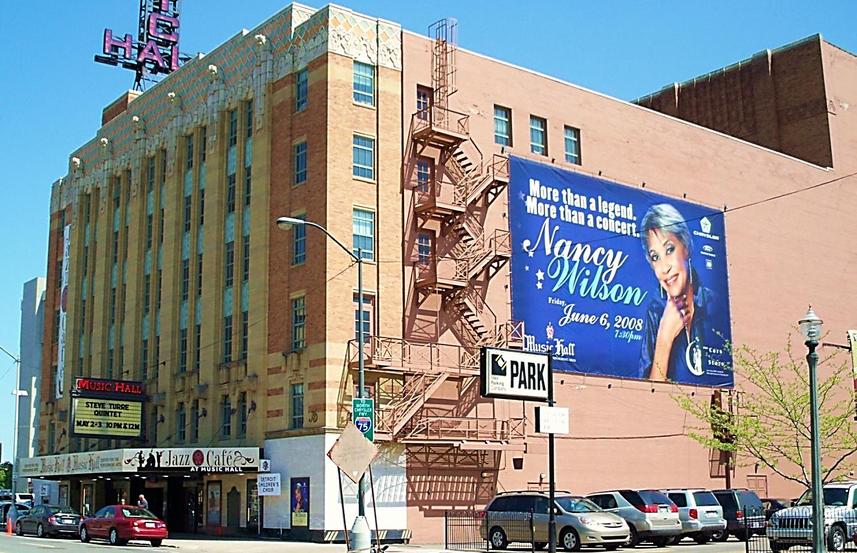 ​
√Rec The Max M. Fisher Music Center ("The Music Box"): (Arch. Diamond and Schmitt, 2003.) It opened next door to Orchestra Hall with the 450 seat performance hall and was joined into one common complex. Chamber music, jazz, pop and music education workshops are among the headliners at the Music Box. However, it's really the site of yet another old movie palace, the Town Theatre. The Jacob Bernard Pincus Music Education Center supports DSO's Youth Ensembles and other emerging talent at the Music Box. Special package tours and events are offered at both Orchestra Hall and The Music Box.

The newer Mix at the Max throws a weekly party with live music, refreshment and dancing at the Music Box sometimes in a cabaret atmosphere. Check the web site schedule.

The Music Box is located in the Midtown museum district at 3711 Woodward next to Orchestra Hall and Orchestra Place. It should not be confused with the Fisher Theatre another great venue, in the New Center area. (313-576-5111
www.detroitsymphony.com

.)
​​​
DETROIT
ENTOURTAINMENT

.

COM
The Michigan [Chrysler] IMAX Dome Theatre (Michigan Science Center): This theatre boasts a four-story, dome- shaped, 67 foot wide screen with an unequalled viewing experience for children and adults, and is the only one of its kind in Michigan. The theatre had been closed but re-opened under new management and the new name. The center offers a Planetarium and other theatre venues. Recent IMAX shows included NASCAR, the racing thriller; Hubble, the filmed account of the failed attempt to repair the space telescope and the subsequent repair; and Arabia with spectacular scenes of the desert and of the cultures of the Arabian peoples. It's located at 5020 John R. Street in the Michigan Science Center, in the museum district, near the Detroit Institute of Arts. (313-577-8400 www.sciencedetroit.org/imax_dome_theatre.html.)
Abreact Performance Space Location (check for proper image)
TrumbullPlex Theatre Area (

to provide new photo

)
Midtown and Eastern Market Map
Detroit PuppetART Theatre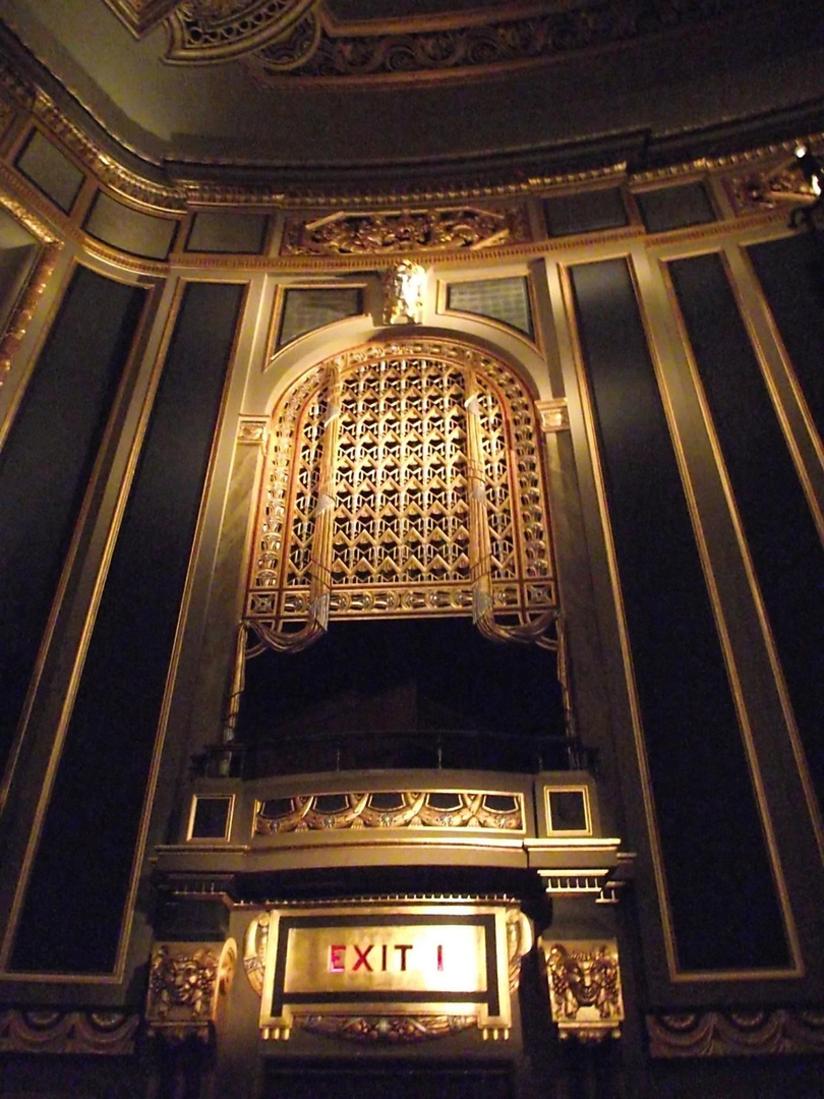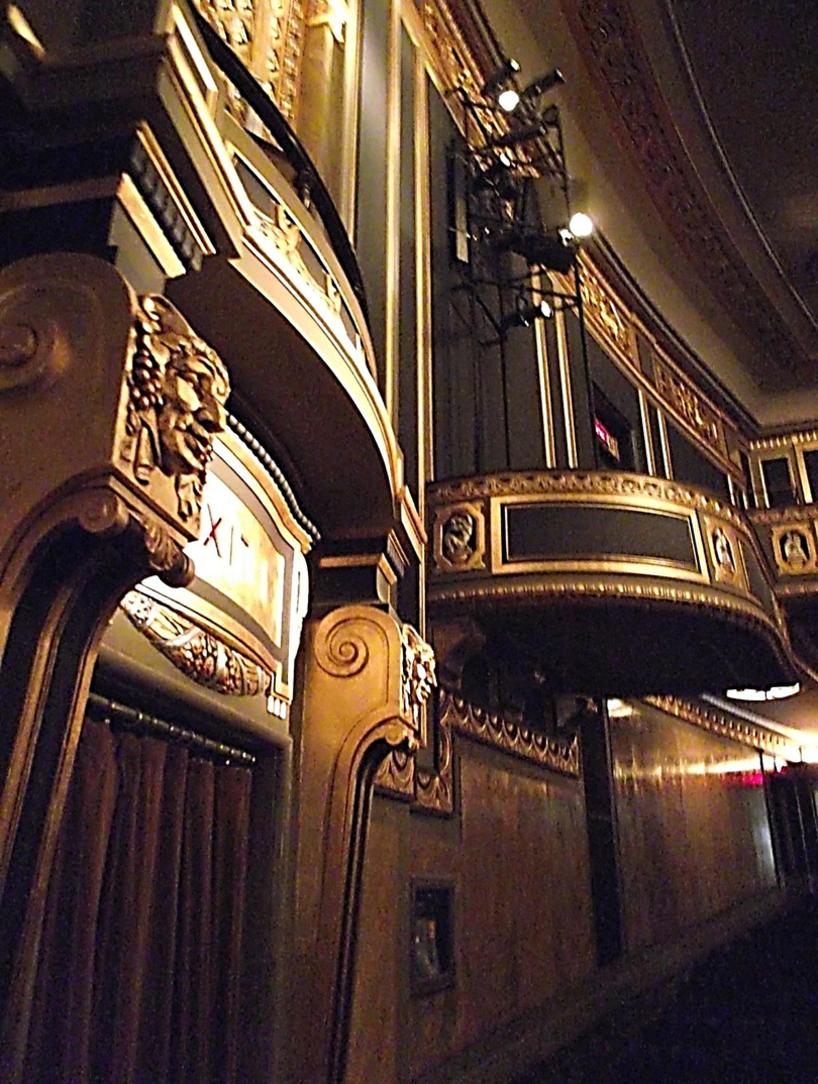 Detroit Film Theatre -- DIA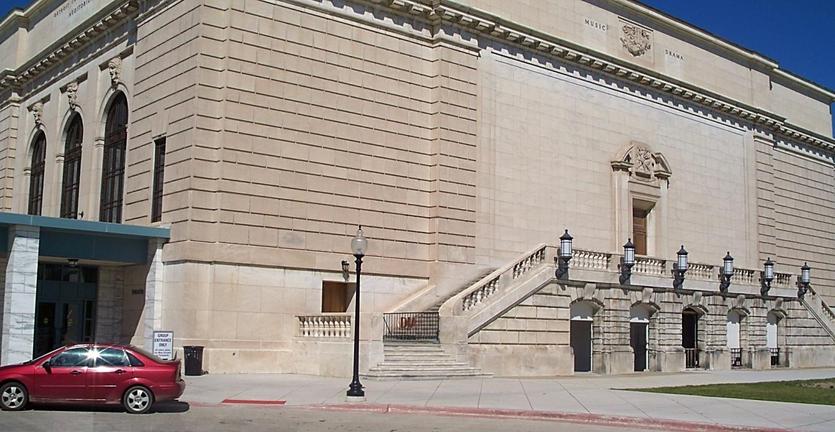 The Detroit Institute of Arts Film Theatre: (Arch. C. Howard Crane.) This is a recently renovated 1,200 seat film theatre with an enlarged screen that presents silent films, vintage classics, art films and new, high definition digital releases. (Refer to Museums, Page2.) Museum curator, Eliot Wilhelm hosts the PBS show, Film Festival from the theatre on Fridays. The theatre is one of the most successful programs of its kind. It's the leader in attendance and ahead of New York in viewing of the short film genre.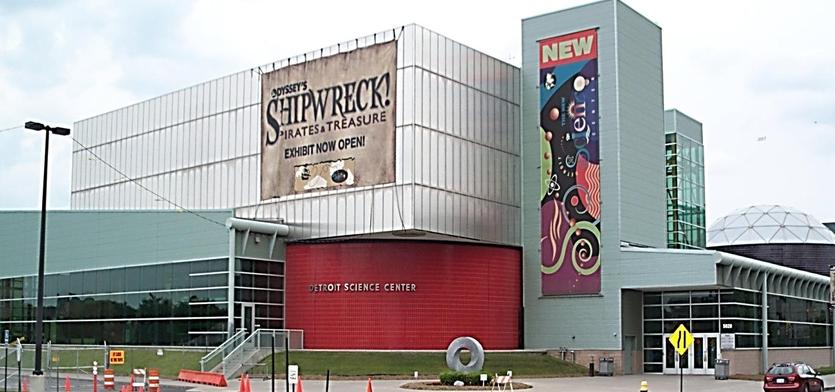 The Michigan Palace: (Arch. C. W. and George L. Rapp, 1926.) On 238 Bagley, Downtown Detroit. The 13-story theatre exterior was huge. A ten story blade-style sign proclaimed the theatre's presence, augmented by a still larger rooftop sign, which at 85 x 34 feet was bigger than many buildings itself. An enormous, lengthy marquee greeted visitors at the entrance. It contained a block-long grand lobby, five stories tall with four giant crystal chandeliers weighing 2,500 lbs. each, all designed in the French Renaissance style. The eye-popping details featured expensive paintings from the National Academy, Sevres sculptures, and Empire Suite furniture, decorating an extravagant interior of brass and marble that patrons called a museum.

The immense, ornately designed theatre had 1,981 orchestra seats, 1,488 balcony seats, 224 mezzanine seats, 312 loge seats and 34 box seats (totaling 4,039). The stage was 75 feet x 35 feet, and the screen was 21 feet x 18 feet. One of its attractions was the 5-manual Wurlitzer Pipe Organ, a limited production instrument that put out an amazing sound repertoire and complemented the theatre's expensive touches like carved balustrades, marble staircases, meticulously painted details, and carved plaster ceilings. The theatre closed for the final time as a movie palace in 1970 when its capacious environs could no longer attract the number of patrons to justify its use due to dwindling, post-riot attendance. It later opened as a venue for rock concerts and closed once more in 1977 over rent disputes. It was then gutted and transformed into the world's best decorated parking garage, a tragic anomaly of architecture in use to this day. This, along with the destruction of Rose Terrace ranks as one of the Detroit area's greatest losses of fine architecture. (Building's physical details from: Detroit's Downtown Movie Palaces, Hauser and Weldon, 2006.)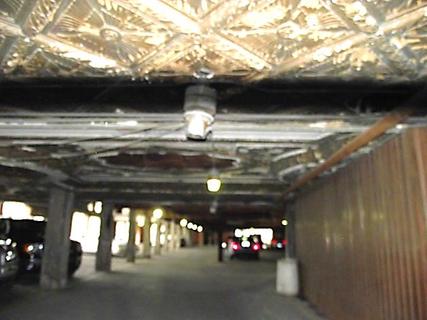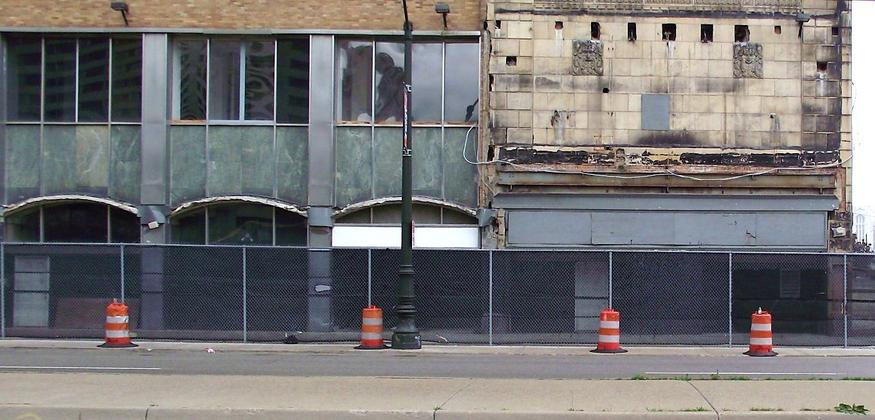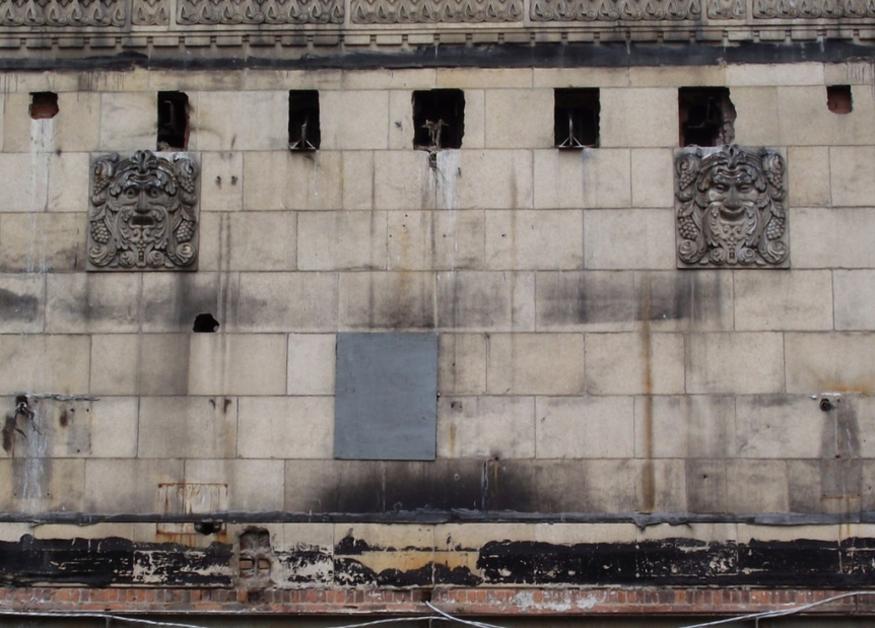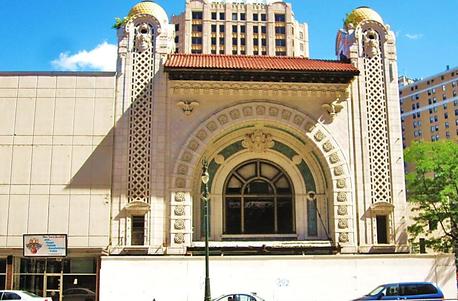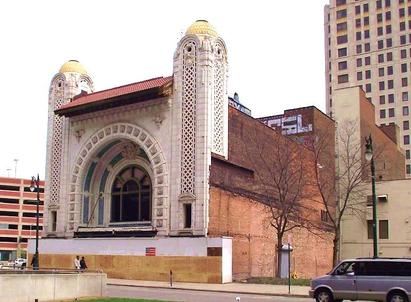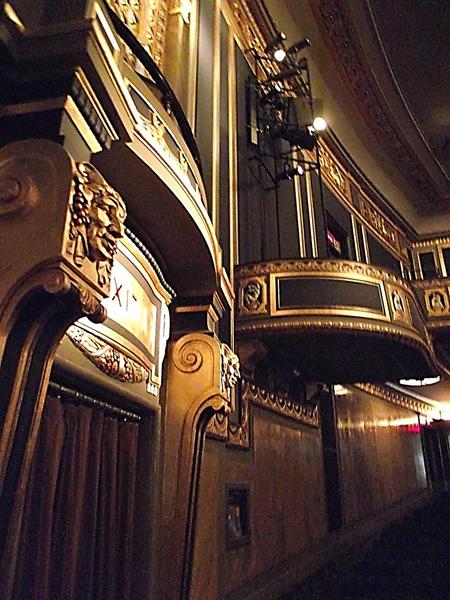 ​​​​​​
DETROIT
ENTOURTAINMENT

.

COM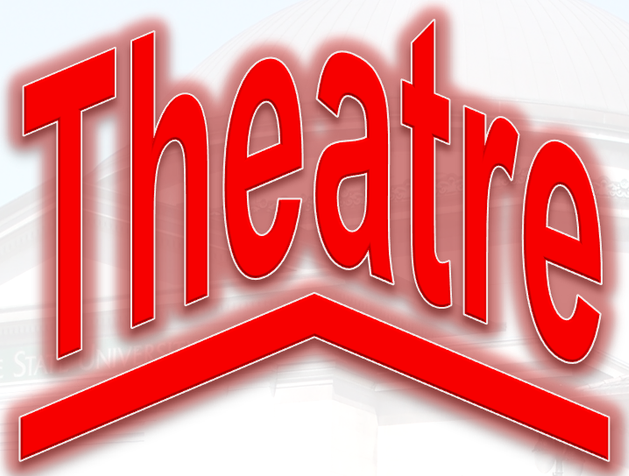 ​​
This theatre retains its acclaimed, ornate proscenium design, and is another fine example of the great theatre palaces of Detroit. Memorable films include Everyone Else, The Warlords, Sparrows, Spanish Dracula, Senegal and Breathless. It's located at 5200 Woodward Ave. inside the DIA in the museum district. (313-833-7900

http://www.dia.org/detroitfilmtheatre/14/DFT.aspx

.)
The City Theatre (Formerly the Hockeytown Theatre or Second City Theatre): The new, City Theatre has an off-Broadway ambiance, and features plays, concerts and comedy shows.
Persons performing in this program are master puppeteers who came from the former Soviet Union. Known as the PuppetART troupe, they conduct workshops, and perform different shows for child and adult audiences. The adult shows present inventive uses of plots for celebrated stories. Visits to the PuppetART include a performance, a museum tour and a studio workshop. Refer to the Museum Page of this web site for museum details. Many of the performances portray folktales from cultures across the world -- for example, Russian, Native American, African, and Japanese. But contemporary comedy is also featured. Memorable performances include A Bananna for Turtle, Firebird, Kolobok (The Gingerbread Man), The Crane Maiden, Oh Ananse, Turtle Island, and The Sleeping Beauty. The Detroit Puppet Theatre Museum is located at 25 Grand River near the center of Downtown Detroit. (313-961-7777

www.puppetart.org/whoweare.html

.)
√Rec Music Hall Center For The Performing Arts/Jazz Cafe: (Arch. William Kapp of Smith Hinchman & Grylls, 1928.) The Music Hall presents comedy, live jazz performances and other musical acts. Unlike similar venues, the Music Hall was not built for film presentation, but was designed for the stage from the get-go. It is a brick and stone building with Pewabic tile accents in the Art Deco style (refer to Pewabic Pottery on the Museum Page). It originated as the Wilson Theatre (see Matilda Wilson, Meadow Brook Hall on the Museum Page). It has 1,700 seats and belies its subtle, craftsman-like exterior with rich sumptuous, interior finishes. Performances are held in the Jazz Cafe and on the Main Stage. Memorable performances include, Discovery Series with Judy Adams, The Boys In Concert Cars and Stars, Summer Nights 2010, and Je'Caryous Johnson's Cheaper to Keep Her. The theatre successfully overcame its own severe financial crises, averting closure after a massive appeal to supporters in 2016. It's located at 350 Madison in Downtown Detroit close to the Detroit Opera House and Gem and Century Theatres. Refer to the Youtheatre in the Music Hall web site as well. (313-886-8501

www.musichall.org

/.)
​​
They were transformed into a women's club and briefly became a Russian restaurant in 1948. Later owner, Chuck Forbes narrowly rescued them from the wrecking ball. The theatres were restored in 1991. Then in 1997 the theatres, large
cabaret restaurant and banquet hall, were jacked up on wheels and trundled across the pavement (under the heaviest load ever) a full five blocks. This broke the 1986, Guinness World Record.

Seating includes 450 seats for the Gem and 192 seats for the Century. They're smaller venues but rank big in

entertainment quality. Shows have featured live Jazz music and theatrical performances of Deceptions to the Rule, Comedy Works, Respect a Musical Journey, Menopause the Musical and Plaid Tidings. These venues have enjoyed record runs of several theatrical performances, but recently have hosted wedding ceremonies and receptions. The theatres are located at 333 Madison Ave. near Ford Field, the Music Hall and the Michigan Opera Theatre. (313-963-9800

www.gemtheatre.com

.)
Ornate Gilded Wall Details
IMAX Dome Theatre – Michigan Science Center
Carriage House Theatre – Hecker House
Fine Arts Theatre -- Midtown
Fort Street Chorale Presbyterian Church, Sanctuary Location
PuppetART Front Window Display at Grand River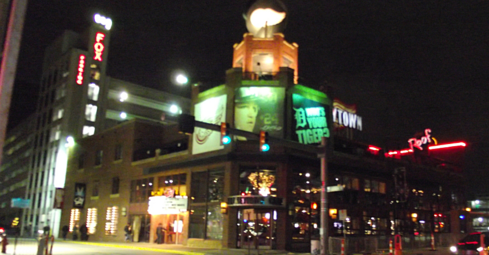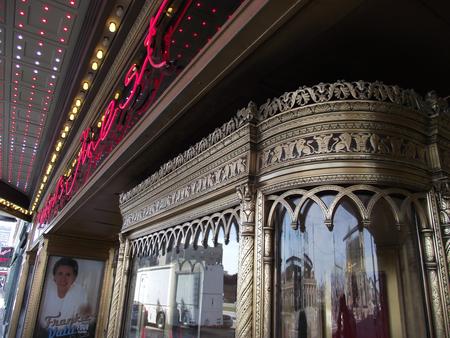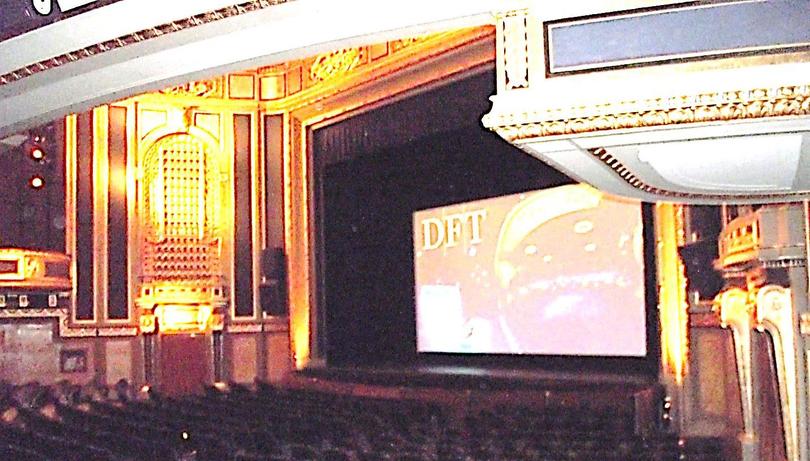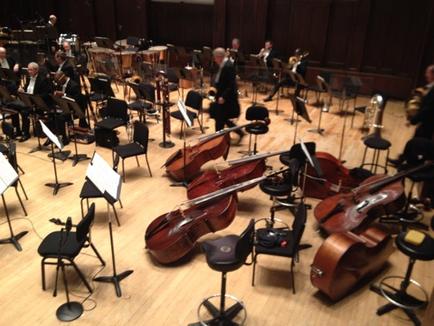 (Side panel interior photos courtesy of Tricia M.)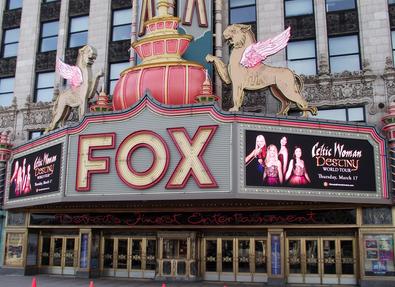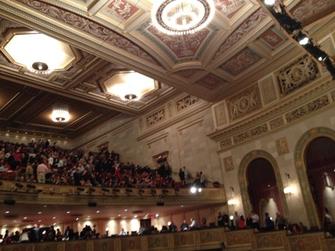 √Rec Gem & Century Theatres: (Arch. George D. Mason, 1903/1928.) Really two separate venues -- these exquisite, side-by-side theatres present Jazz, world-class musicals and comedic productions under a combination of Mission-style, Renaissance and Spanish Revival architecture. Frescoes decorate the interiors. The theatres experienced many name changes during the Depression.
DRIVE-IN THEATRE NEAR DETROIT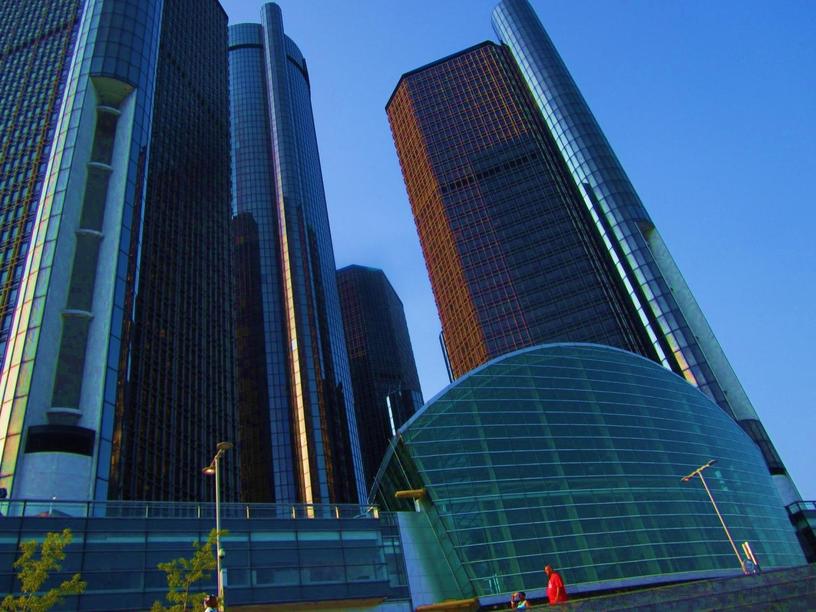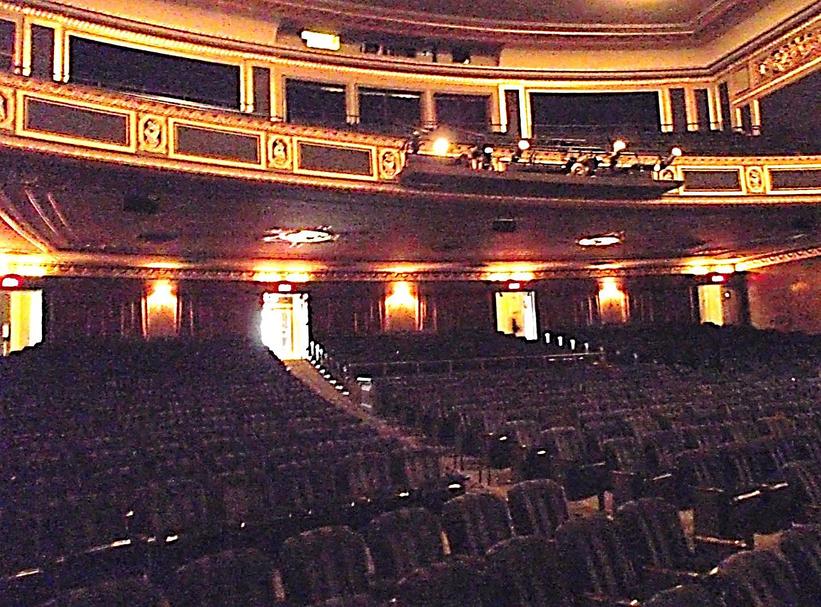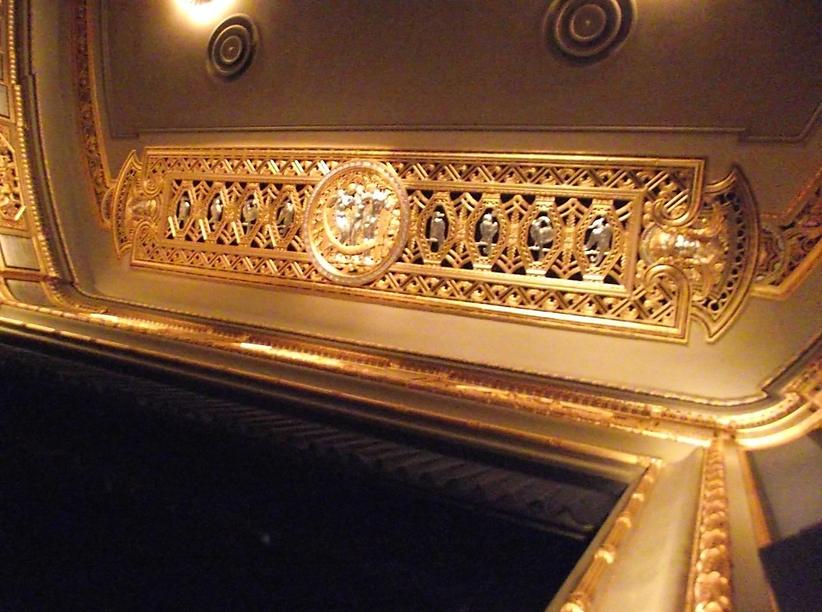 City Theatre and Hockey Town Cafe

​
​
√√Rec
Detroit Opera House/Michigan Opera Theatre (MOT): (Arch. C. Howard Crane, 1922.) The MOT presents operas, Broadway musicals and dance by touring repertory companies, as well as choral performances.
Behind its simple brick and limestone exterior, several operas have premiered, including Cyrano, by resident composer/director, David DeChiera. The Opera Theatre also contains the Allesee Dance and Opera Resource

Library and the Opera Cafe. The theatre re-emerged through different eras as the Capitol, the Paramount (and

another by the name, Grand Circus). No less than five separate opera houses were built before this one in the city.



But it's a stand-out for stunning interior beauty. It originated as a vaudeville and movie house, built in the Italian



Renaissance style in imitation of the grand European opera houses. Its numerous frescoes, crystal chandeliers, marble staircase, murals and ornate brass decor were painstakingly restored to radiant splendor in 1988. It had been renovated once before in 1960.

Seating capacity is 3,367, but it originally held 4,250 seats, making it the world's fifth largest opera house at the time of its unveiling. Productions in the last few years include The Mikado, La Boheme, Rigoletto, The Magic Flute and Cyrano

(2007). But a brief performance of Mary Poppins has also been featured. The Opera House recently performed a new ambitious program of the O' Fortuna (Carmina Barana) an extravaganza of drama, orchestra, child and adult choruses with acrobats.

Detroit's WRCJ, Classical-Jazz station has aired several live broadcasts of Opera House productions in recent years and provides live streaming to a significant audience worldwide. These also included Cyrano, and several major productions are planned. The theatre made a dramatic recovery in recent years from an abysmal financial deficit. Guided by Mr. DiChiera the opera house met a 6-month deadline to pay off its mountain of debt, making cold calls around the clock to patrons and drumming up support from a more diverse client base. New operas like Margaret Garner and Frida Kahlo attracted a minority audience and now the theatre is in budget and one of the most respected in the nation. In 2014 the theatre performed productions like Turandot supported by the great musicians of its own Michigan Opera Orchestra.

The Michigan Opera Theatre is located at 1526 Broadway in downtown Detroit near other great venues listed on this page such as the Music Hall and Gem and Century Theatres. (313-237-7464

www.michiganopera.org

/. Backstage tours are available. Call 313-237-3425.)
Gem & Century Theatres Gardens (Michigan Opera Theatre in Background)
Fillmore Theatre and State Bar – Palms Building
"Fabulous" Fox Theatre and Fox Town Grille -- Fox Building Prior to Digital Marquee
Bonstelle Theatre: (Arch. Albert Kahn, 1901.) This is Wayne State University's undergraduate theatre. It originated as Temple Beth-El. Albert Kahn designed the temple in 1901 in the Beaux-Arts style, and it looks like Rome's Pantheon. It was later sold to a Mr. Bonstelle who hired C. Howard Crane (designer of many of Detroit's theatres) to convert it to a 1,200 seat theatre named the Bonstelle Playhouse. It then became the Detroit Civic Theatre and the Mayfair Theatre, and was rented to Wayne State for performances. But the school re-named it the Bonstelle Theatre when it purchased it. It's purportedly haunted by Jessie Bonstelle -- apparently confirmed by several recent sightings, which sent the cleaning crew a-runnin'. Memorable plays at the theatre include The Caucasian Chalk Circle, To Kill a Mockingbird, Flow, and the Full Monty. It's located at 3434 Woodward Avenue. (313-577-2960
theatre.wayne.edu
.)
Louise Booth Auditorium – Detroit Historical Museum
​​
√Rec

Colosseum Theatre (Caesars Windsor Casino, Canada, 1/2 mile from downtown Detroit) across the river: Considered a satellite of the Detroit entertainment scene, the Colosseum offers live entertainment, concerts and shows at the Caesars Windsor Casino, by many of the industry's best. It has a 5,000 seat capacity, one of the largest of the Harrah's properties, with no seat greater than 225 feet from the stage. Lighting and sound systems

are considered state-of-the-art. The setting is within a dramatic, contemporary, complex of glowing glass buildings on the Detroit River, facing the Detroit skyline. Recent performances include Jethro Tull, Earth Wind and Fire,
Playboy Club 50th Anniversary Party, Credence Clearwater Revisited, Paul Anka, Ringo Starr and His Allstar Band, and Al Green. The Colosseum is located at 377 Riverside Drive East, Windsor, Ontario, Canada. If you are coming from Detroit, the tunnel is recommended from Downtown. Or take the Ambassador Bridge (from further west). (519-258-7878 or 1-800-991-7777
www.CaesarsWindsor.com
.)
√√Rec​ Capitol theatre, Windsor.

Rep theatre, Windsor.

Fisher Building, above – Fisher Theatre, right
​√Rec Detroit PuppetART Theatre: This is a quaint, 70-person puppet studio theatre.​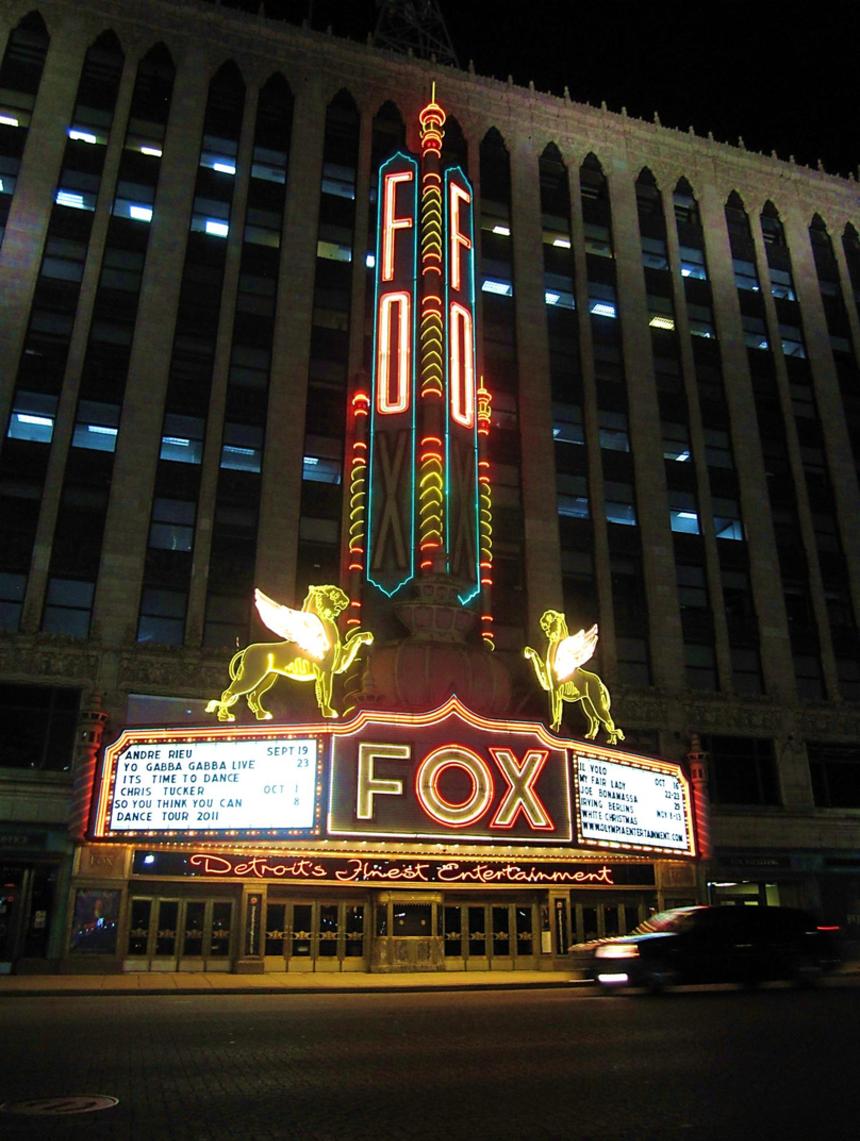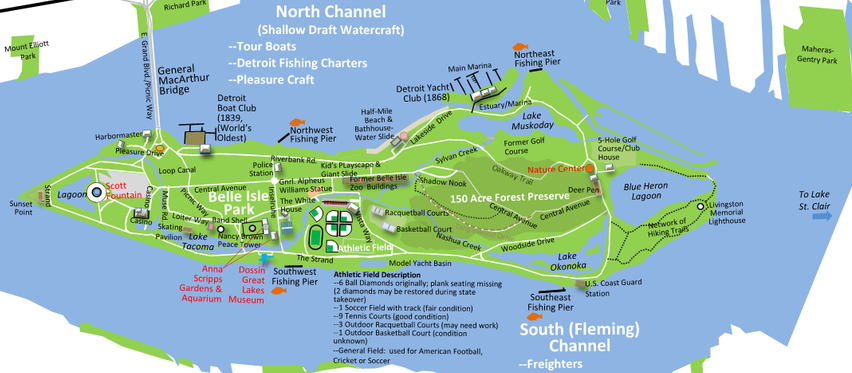 (Side panel interior photos courtesy of Tricia M.)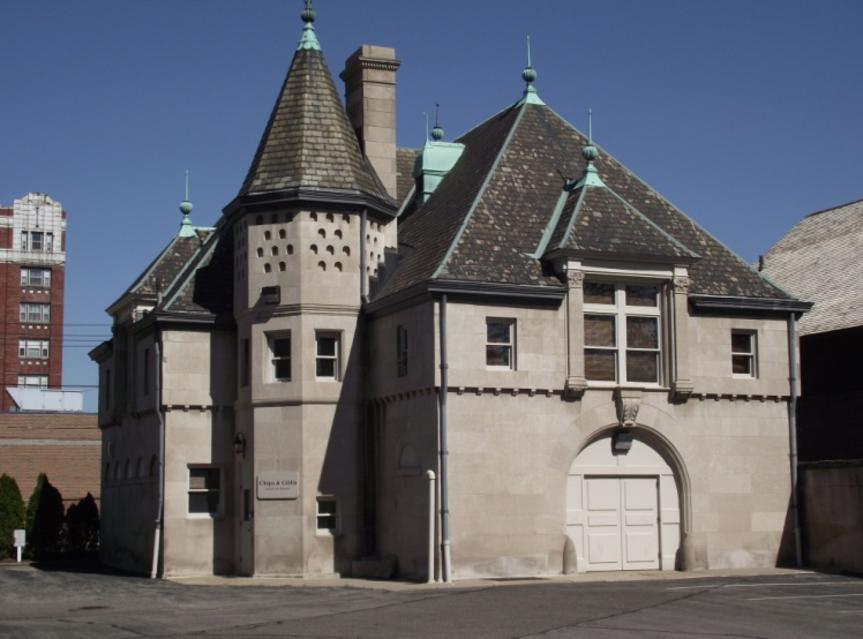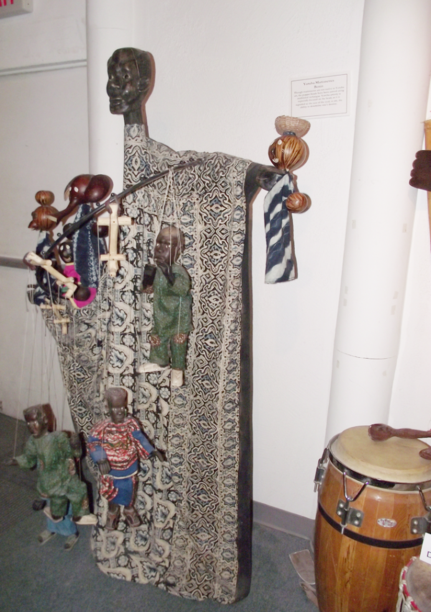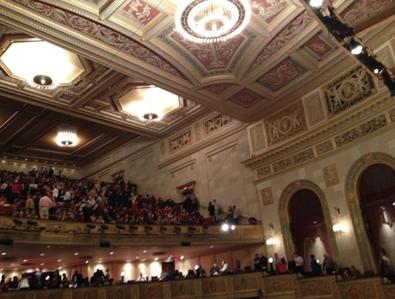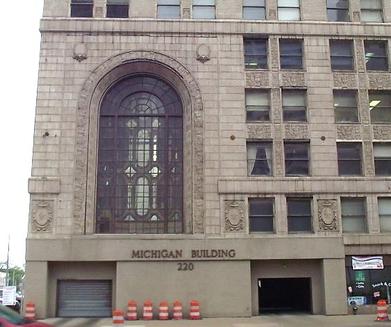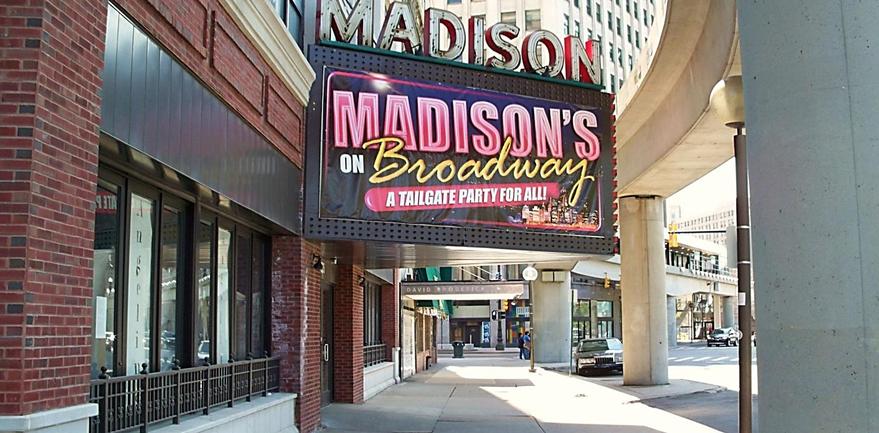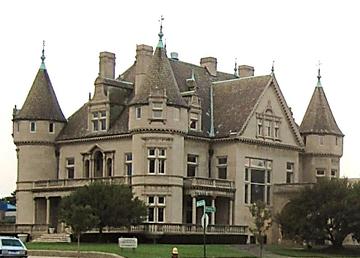 ​
Fine Arts: (Arch. C. Howard Crane, 1914.) It began as the Addison on the eve of World War I. It has 582 seats and was renovated in the 1970's. It was closed in 1980, but later re-opened as a Jazz and Rap club. (It closed permanently in 1998. It's located on 2952 Woodward, in Midtown. It may be a strong candidate for full renovation.)

East Town: (Arch. VJ Waier & Co. 1930.) One of original neighborhood movie palaces, opened in 1930 on 8041 Harper, it had a capacity of 2,500 and was built in Italian Renaissance style. Recently destroyed by fire and scheduled for demolition. …Home of legendary rock star performances by subsequently famous groups, and locally popular with Rock enthusiasts. (Closed in 1960's and reopened in early 1970s for Rock concerts. Then it briefly became a Jazz venue before closing again.)

Grande Ballroom: (Arch. Charles N. Agree, 1909. Pronounced "Grandy.") Located on 8952 Grand River. Really a dual purpose ballroom and business area, it had beautiful hardwood floors on the 2nd floor. It is locally famous as a rock venue in the 60's and its connection to John Sinclair, the San Francisco psychedelic rock scene and groundbreaking appearances by later famous rock stars. Was highly venerated as icon of Rock rebellion. Surprised it's not a shrine for geriatric hippie pilgrimages. (It closed in 1972 and fell into disrepair.)
United Artists Theatre -- Downtown
​​
United Artists: (Arch. C. Howard Crane, 1928). 2,028 seats. This was a fantastic movie palace housed in the now abandoned United Artists Theatre Building, Downtown. Built in the Spanish Gothic style, it may be a strong candidate for renovation provided it can re-discover itself as a live entertainment venue with the right champion developer. (Like Orchestra Hall it was perfect acoustically; DSO used it to record here while the rain drops fell through a damaged roof on musicians' heads.) The theatre has suffered a lot of damage. It's located at Clifford and Bagley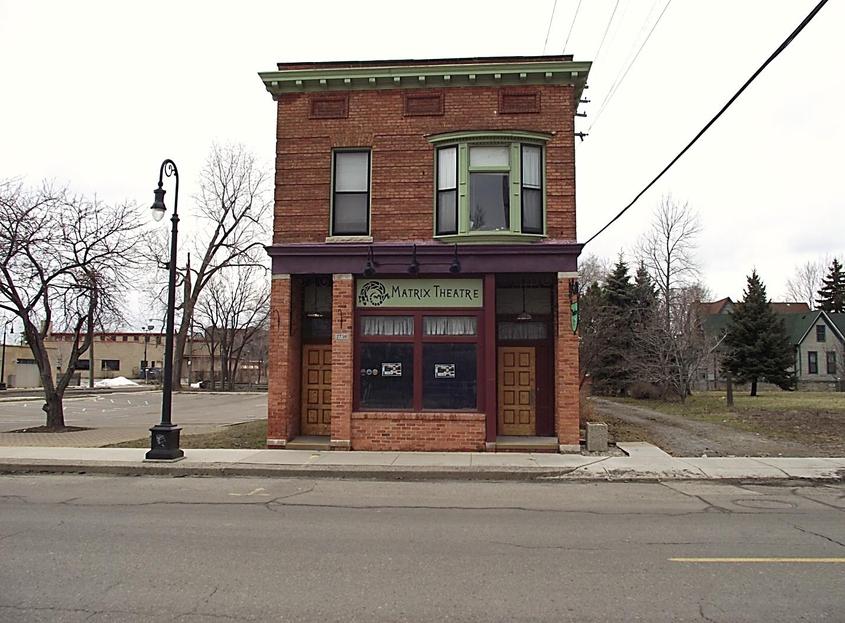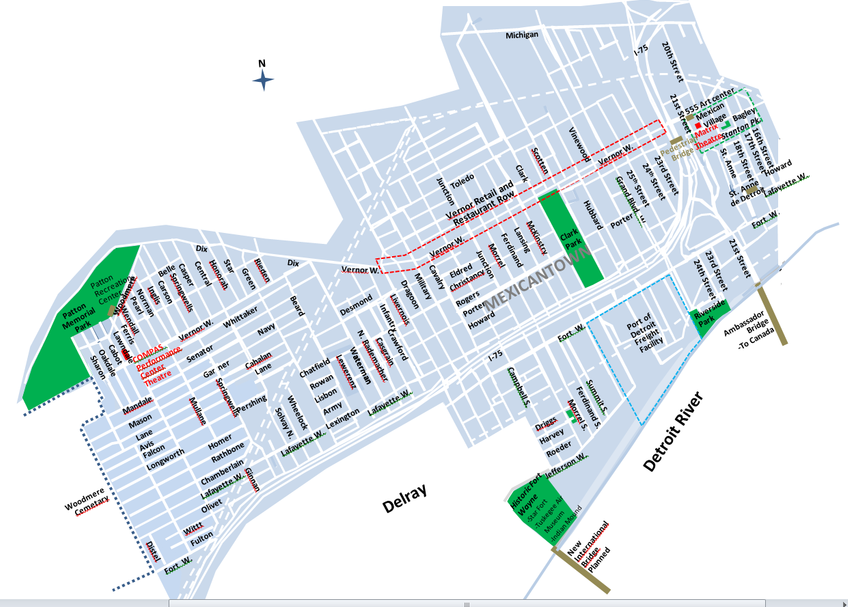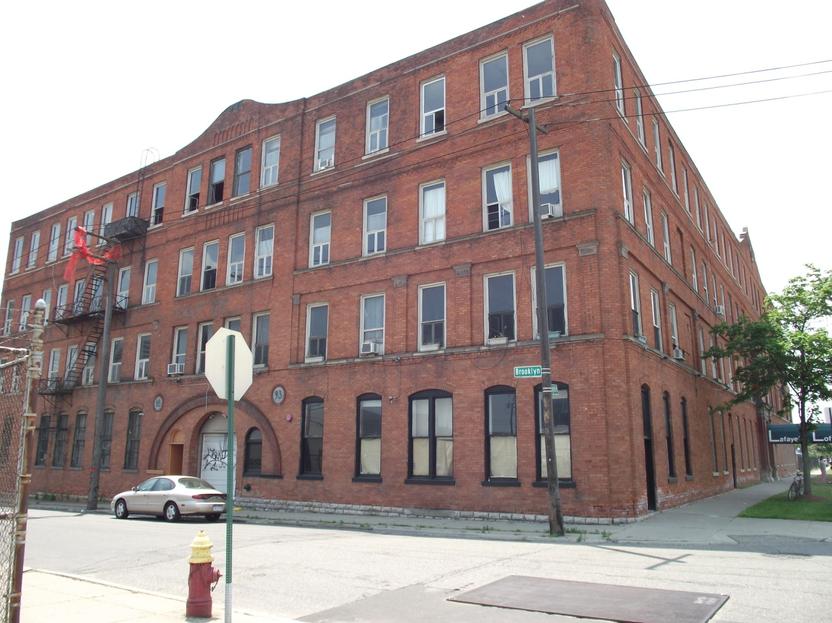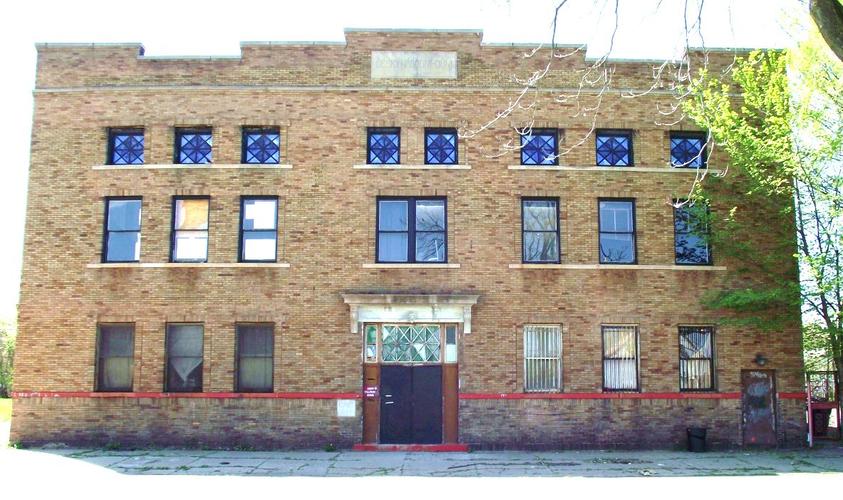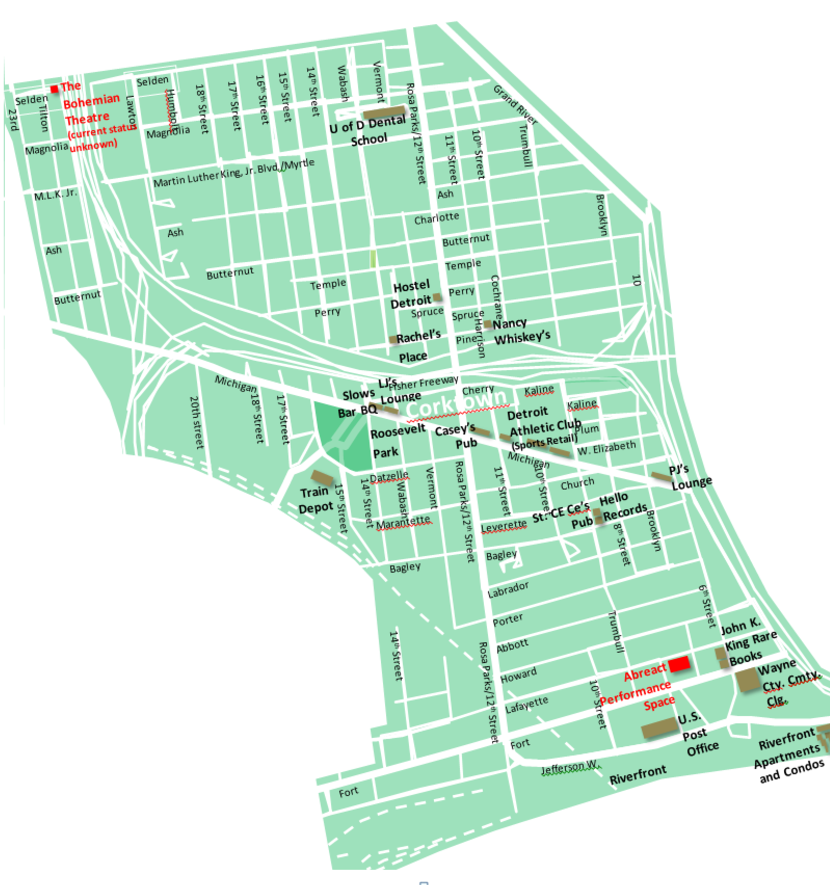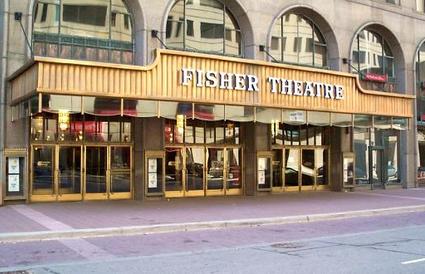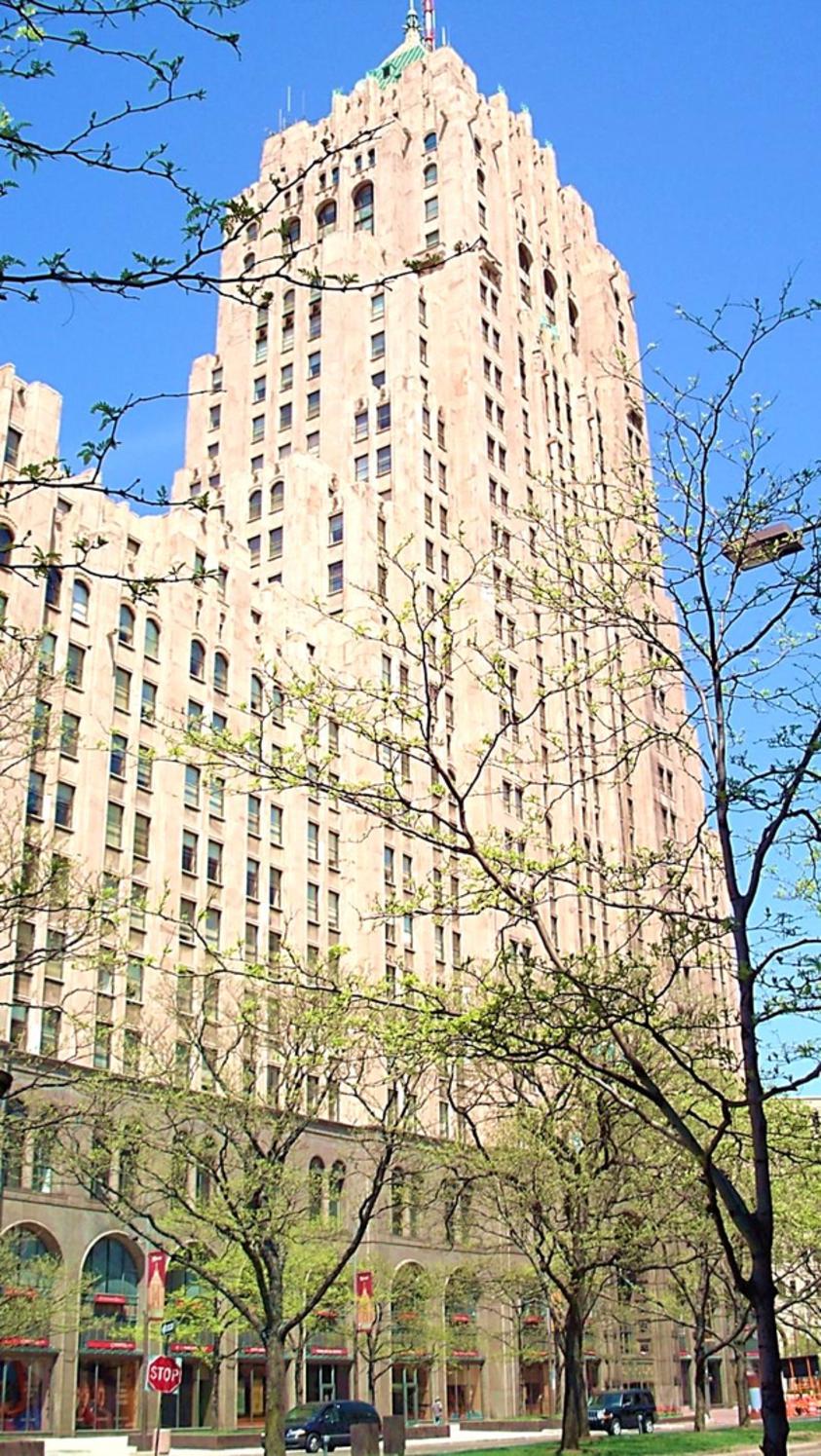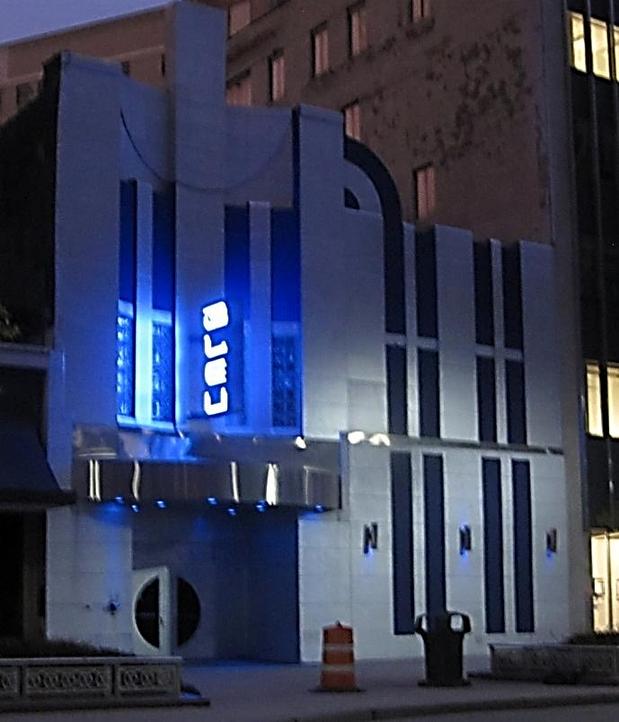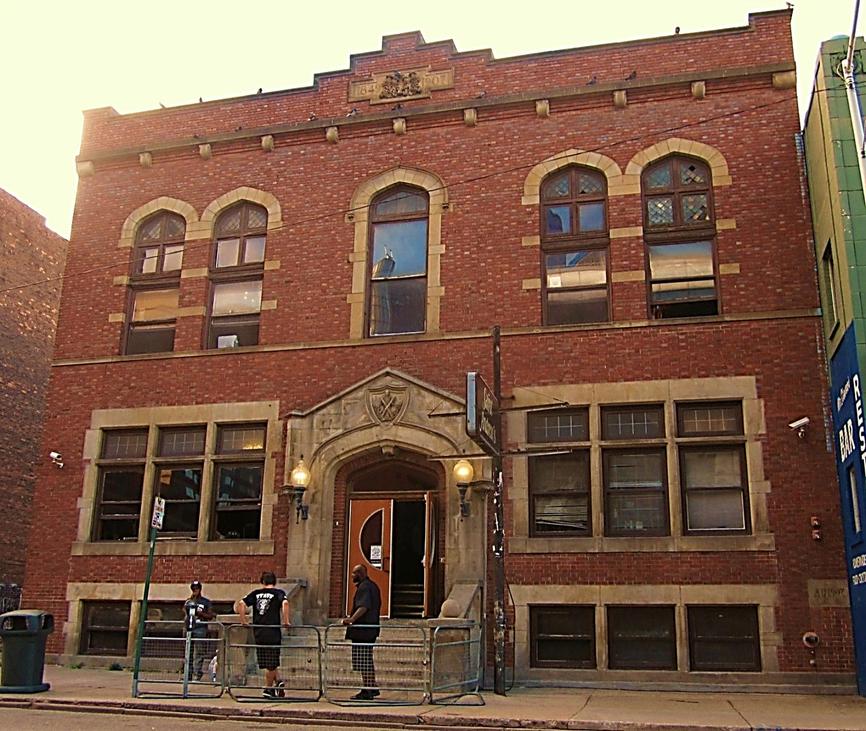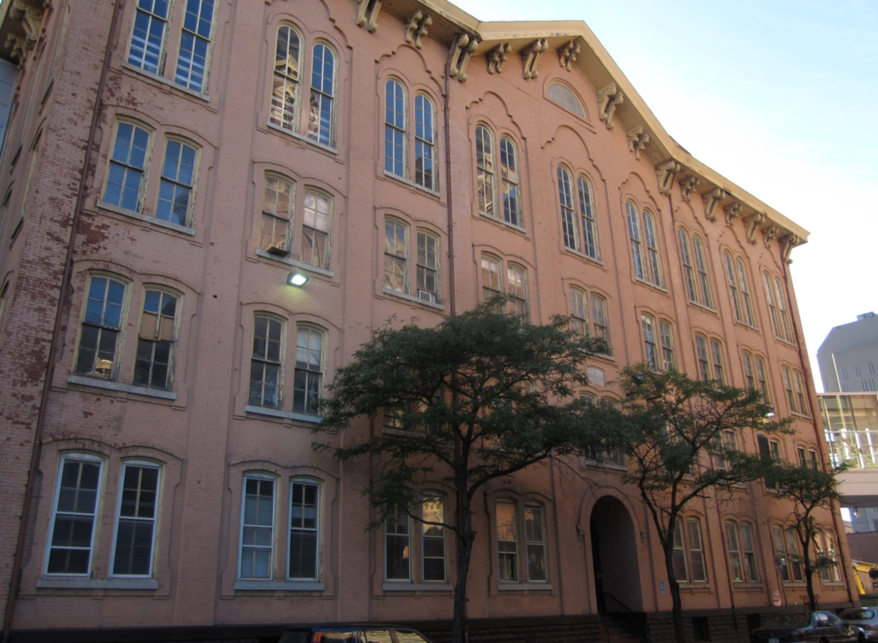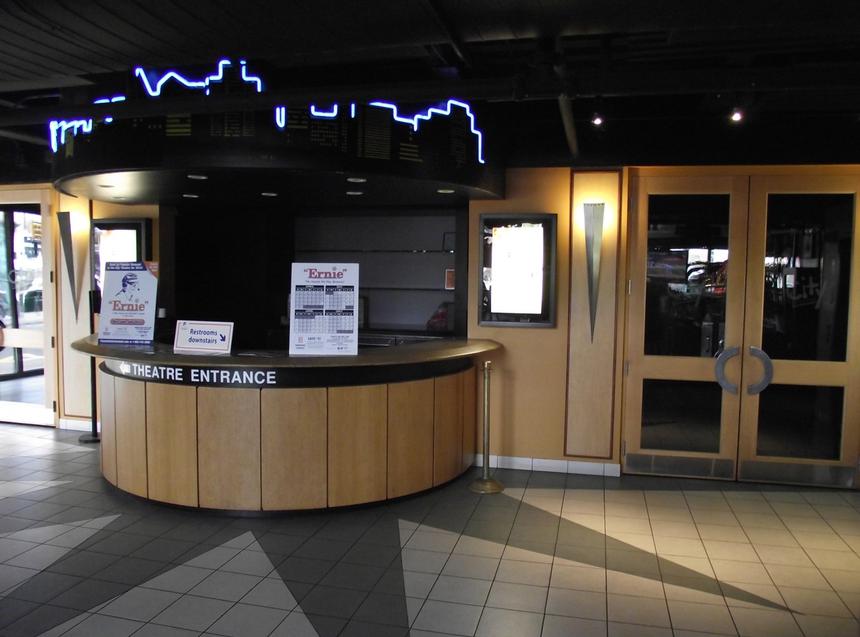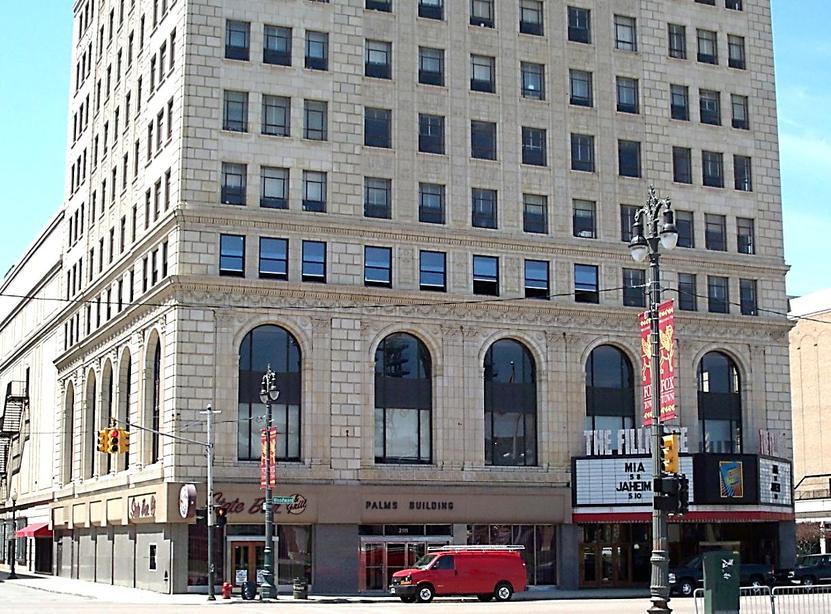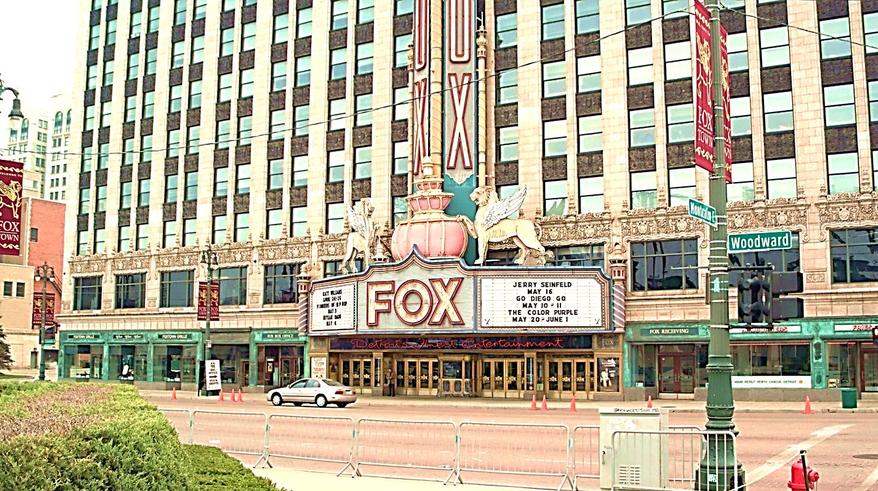 Downtown and Lower Midtown Detroit Map and Theatre Locations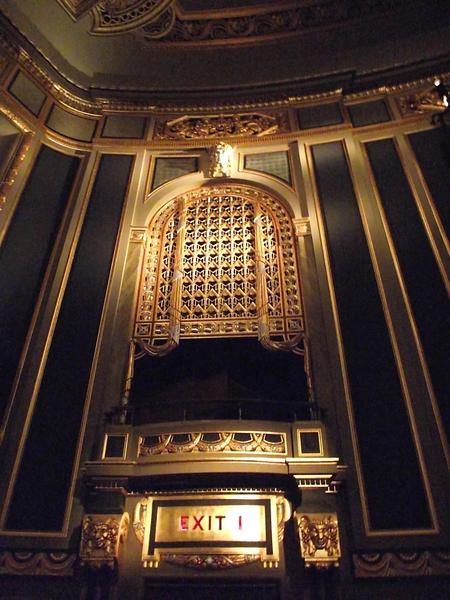 ​​​
TrumbullPlex Theatre: This is a housing collective theatre that presents music concerts. It is part of a small collection of buildings that includes an art gallery and two Victorian homes. The collective helps teenage mothers achieving a decision process through consensus without resorting to hierarchy in the management of its affairs. Recent presentations include Cheap Girls, Nana Grizol and Lemuria. It's located on Trumbull St. in the Corktown area. It's located at 4210 Trumbull. (313-832-7952
www.myspace.com/trumbullplex

.)



​The Bohemian National Home Theatre: (Arch. Bohemian Society? 1914). This theatre began in 1914 when the Bohemian Society formed from a group that escaped the Prussian oppression of their homeland. They built a lodge at one location in the name of Darel Barovsky, hero of the Czech revolution. They moved to the above building when the first facility proved too small for their activities.

This building includes a ballroom, a stage, balcony, a gymnasium, men's and women's bathrooms, multi-purpose rooms, a bar, and an apartment. All are constructed in the Arts and Crafts style. The building was later sold to a Lithuanian immigrant group in 1962 with its own international intrigue. The club became the center for concerts, lectures, dramas, art shows and dances, but declined with the Lithuanian membership in the 60s and 70s.

It most recently functioned as a community music and arts center. It's located in northwest Corktown, at 3009 Tillman. Concerts included jazz performances. The theatre's current status is unknown. (

detroit.metromix.com/theater/theater/bohemian-national-home.../content.metromix.com///--.../content

.)


Max M. Fisher Music Center's Magnificent Orchestra Hall
Belle Isle Nature Zoo Theatre
​
​

Matrix Theatre: This theatre presents shows written by and about its participants and their environment. It is meant to be a cultural transformative experience for persons from age 5 through 18. Matrix stresses strong community involvement with programs that engage children in giant puppet building, play scripting and acting. The Matrix school immerses its participants in the arts through social equality. Performances take place at the Matrix school or in neighboring schools. Students may enroll in summer camps offered by Matrix. Matrix has received many awards for its community programs. It's located at 2730 Bagley on the near southwest side of Detroit. (313-967-0599

www.matrixtheatre.org/
.)


New Center and North End Map
"Fabulous" Fox theatre's Pulsating Neon Blade, Marquee Sign and Entrance before Upgrade
​​​​Ford Wyoming Drive-In Theatre: World's largest drive-in theatre with a giant concrete screen; active for more than six decades. It's located at 10400 Ford Rd., Dearborn, a west suburb bordering Detroit. (313-846-6910.)

Compuware Arena Drive-In Theatre: Located at 14900 N. Beck Rd., Plymouth. (734-453-6400.)

​​​Wayne State University Planetarium: 313-577-2515.

Detroit Children's Museum Planetarium : 313-873-8100. Refer to the Museum Page or call to confirm current status.

√Rec Michigan Science Center Planetarium (recently re-opened): 313-577-8400. Refer to the Museum Page. (The museum was renovated a couple years before its purchase by a new owner.)


​​​​​​√Rec Cranbrook Institute of Science, Planetarium (Bloomfield Hills): Very intimate and small, this planetarium has featured monthly astronomy shows of the Michigan Sky as well as laser shows. One show features virtual amusement park rides on all the planets of the solar system, and simulates extreme camera-angle views of extraterrestrial terrains, visually imparting a rollercoaster sense of motion. This facility has undergone major renovations and improvements with state-of-the-art viewing equipment in 2012. (This is not a Disney-style, seat-motion venue.) The observatory has also been completely renovated and upgraded.

See also, Cranbrook Institute of Science, Theatre-Auditorium.

The adjacent institute is a science and natural history interactive museum and houses a live bat exhibit in a separate building. Check for availability and times. (1-877-462-7262.)



Note: The surrounding education community and campus offer a little of something for everyone, including gardens, a small lake, reflecting pools with sculpture, fountains, a recently renovated and expanded art museum, oriental water garden, bog gardens, and extensive nature trails on 319 acres. The surrounding neighborhoods are also beautiful. Refer to the Museum Page in this site where you will find a description and the attraction's own website listed.
Grosse Pointe Schools Planetarium (Grosse Pointe): 313-343-2289. Located in one of Michigan's most beautiful communities just east of Detroit, it may be worth driving along Lake Shore Drive by Lake St. Clair when in the area.

Note: There are many more planetariums throughout the suburbs and southern Michigan (about 40). Those listed are popular venues in or near Detroit.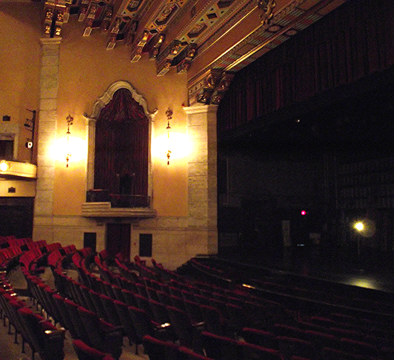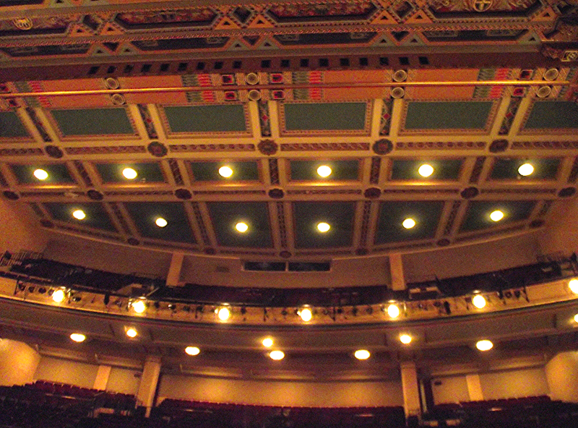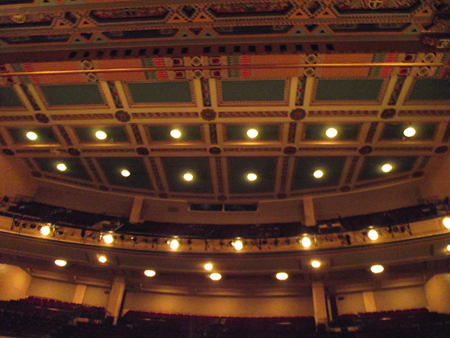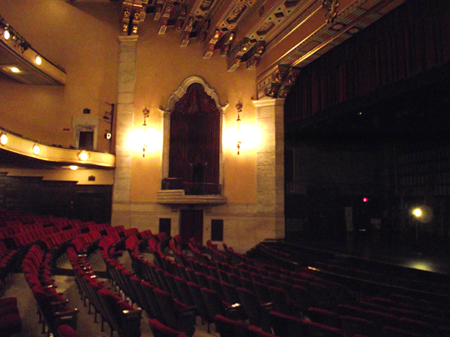 ​
Senate: (Arch. Christian Brandt, 1926.) This is a 900 seat movie theatre that later became an organ theatre. It was closed in December 2009. When partially renovated years ago, the original decor was largely dispensed with, resulting in a less inspired interior. It's currently undergoing further renovation and it features live performances of its Wurlitzer organ presented by the Detroit Theatre Organ Society.

MCTOS Redford Theatre: Owned by Motor City Theatre Organ Society. A live Barton Theatre Organ plays before each movie begins but sometimes there is piano accompaniment. The theatre was built in 1928 with an interior Japanese cultural motif and has been beautifully restored. It's located on the far west side at 17360 Lahser Rd. in the Old Redford neighborhood (313-537-2560

redfordtheatre.com

.)

Fox Theatre: Refer to above reference. (It also has the original organ that played prior to film presentations.)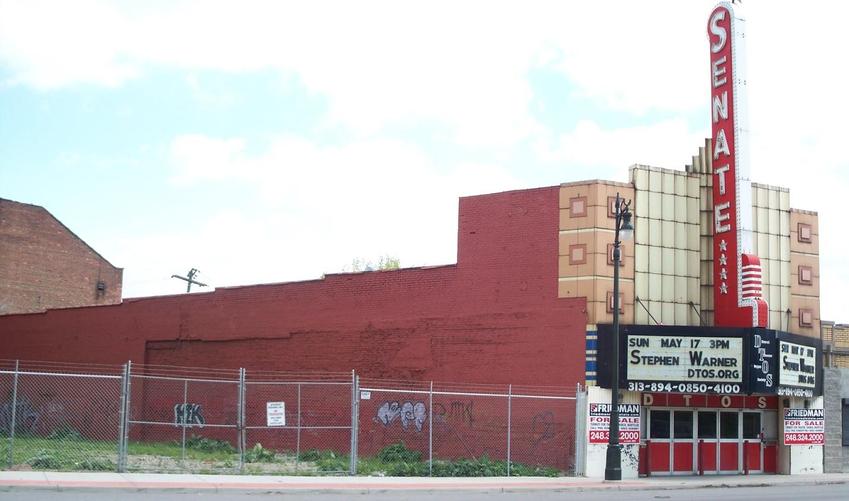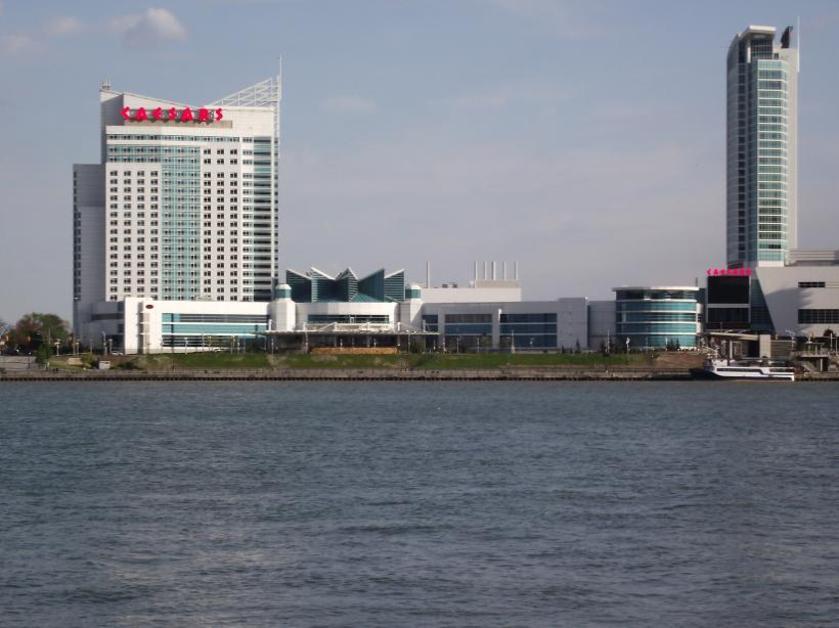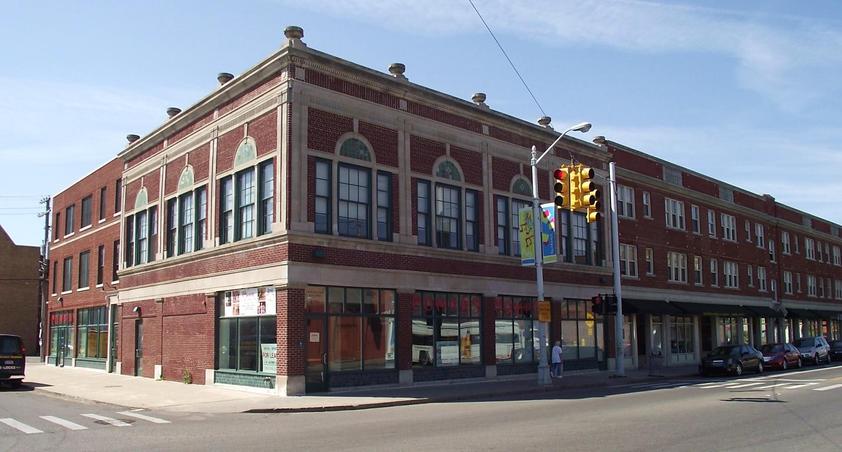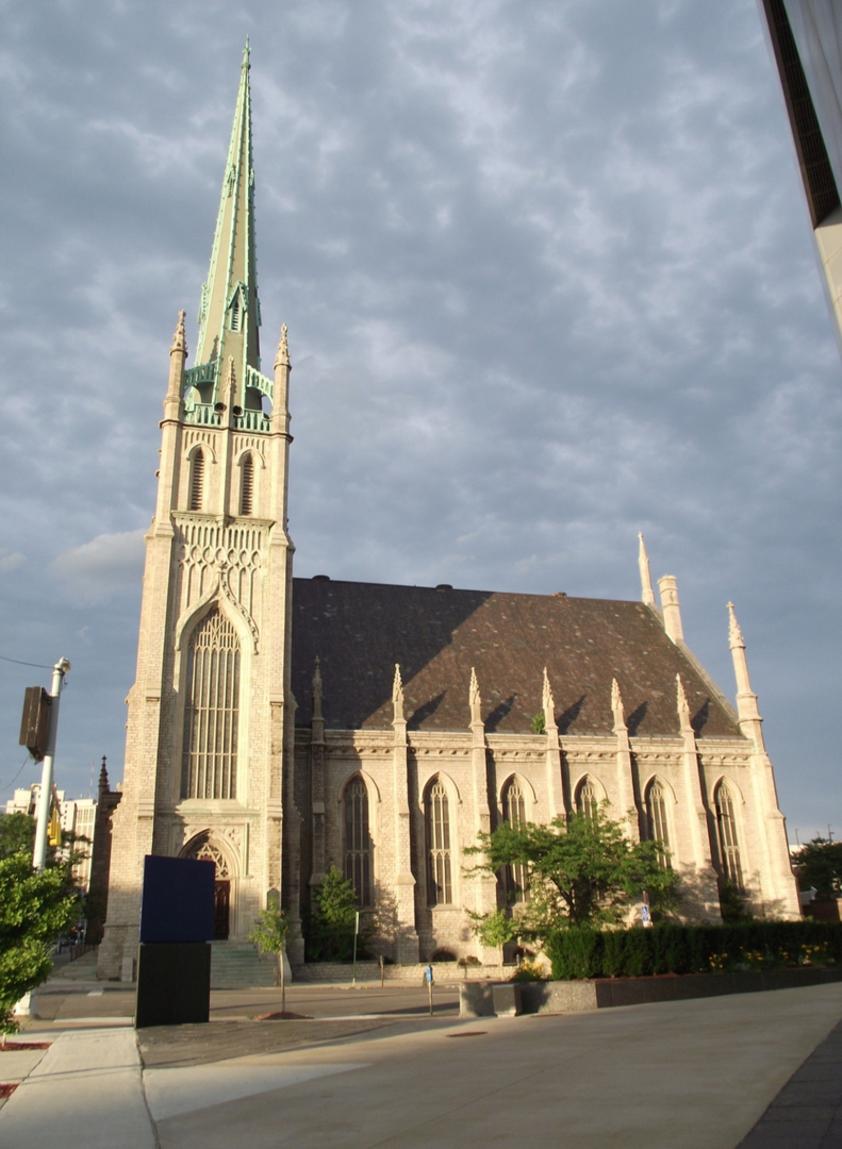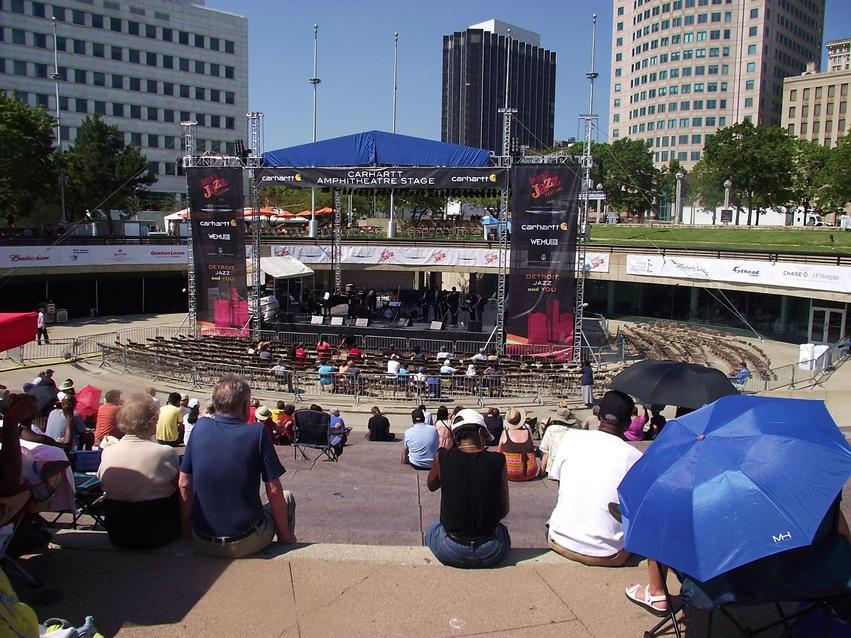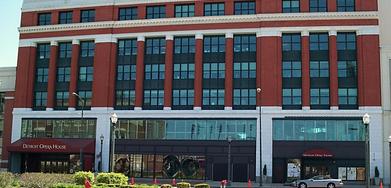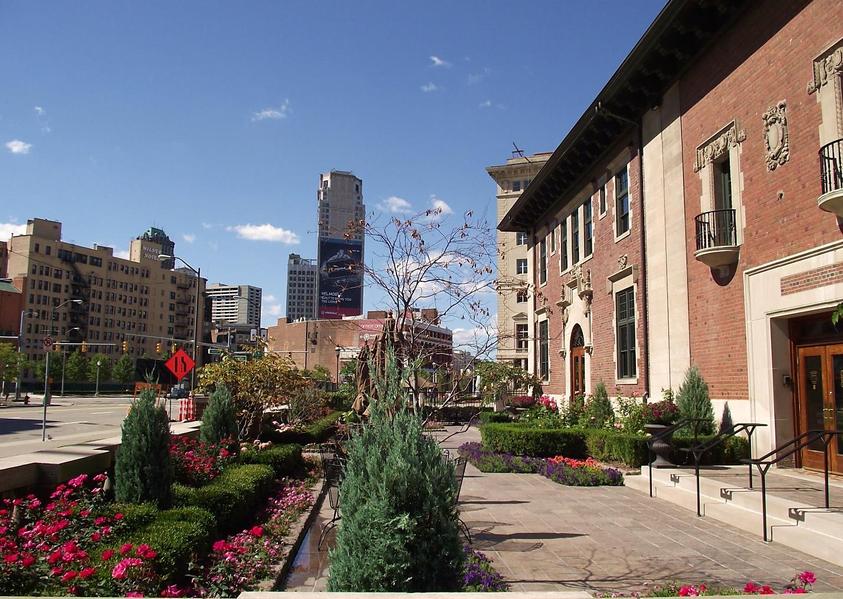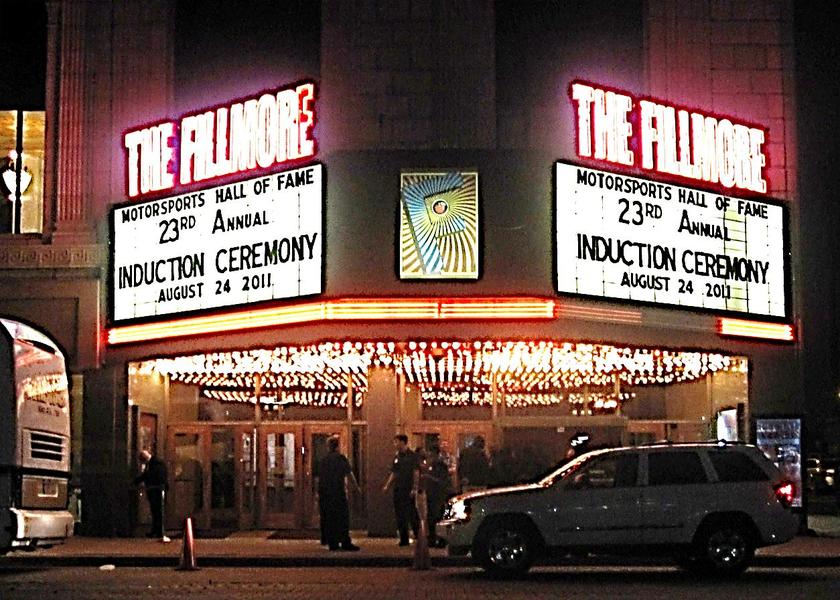 How to use this Page:

This Page offers a complete description of Detroit's combined live theatre collection as well as its unique film theatre venues. Refer to maps identifying theatre locations in each district. ENJOY THE MOTOR CITY AND HAVE A PLEASANT STAY!)
​​
There are five "Magnet" high schools in Detroit. The following has one of the most successful theatre programs.

Detroit High School of Arts (and Ford Performing Arts Theatre): This is a performing arts "Magnet" school that promotes talented students in the eighth grade to its programs once they've presented a strong portfolio and passed the audition. When accepted, each student must select a major from music technology, radio and television, vocal arts, visual communications, visual arts, instrumental arts, dance or band. Many of the programs involve drama and theatre production. But students must also excel in science, English and math. Many of the teachers are recognized as brilliant in their fields. The school is also a college prep. institution. Students participate in Public Address and Oratory, and all programs are based on academic excellence. Students write, promote and perform in their own plays. (Aaliyah graduated here.) This complex has a modern layout and includes Ford Performing Arts theatre with a large stage. The WRCJ Classical-Jazz radio station broadcasts from its studio here. It's located at 123 Selden Ave. (313-494-6000
www.yelp.com/.../detroit-high-school-for-the-fine-and-performing-arts-detroit
.)
COMPAS Theatre (Center of Music and Performing Arts Theatre): This is a performing arts center supported by the Skillman Foundation and the Cool Cities state of Michigan program. The center is in southwest Detroit's Mexican community housed in the Odd Fellows building near the downriver district of Delray. It benefits from several innovative features including its geothermal heating piped from 250 feet below the surface to harness thermal energy, resulting in a 50% reduction in utility costs. The center was also able to overcome funding problems with recent financing. A live production of Cafe Violeta Muscarte includes music, dance and art through various social themes offered the 2nd Saturday of each month. Presentations have included Solidarity with Haiti, Afro-Cuban Night and Al-Flamenco. The theatre is located at 8701 W. Vernor and Lawndale in the Odd Fellows building. (313-554-0791

ismaeld@compascenter.org

.)
​
Bleu, Detroit (Former Theatre) -- (Arch. C. Howard Crane, 1942): This is a nightclub with a "blue" and silver exterior that presents DJ Techno and Hip Hop music. It opened in 1942 as the Telenews Theatre, and was later converted into a nightclub. It was constructed in the Art Moderne style and once had 465 seats that were removed during its conversion. It held a broadcast news studio and reading room, the source of its name. It's now well known for the Techno scene and has a capacity of nearly 1,000, featuring an advanced sound system with good lighting. The spacious dance area is on the first floor with a VIP area above. It can be very popular at times and less well attended at others. The club is located at 1540 Woodward. (313-222-1900

www.bleudetroit.com

/.) Refer to the Club Entertainment Page for similar venues.
​
Saint Andrew's Hall/The Shelter – dual stages (1907): This is a live music concert theatre with no religious affiliation; nor is it a homeless shelter. You're in the right place. It's famous for the groundbreaking introductions of Nirvana, Iggy Pop, and The Red Hot Chili-Peppers, and is recognized by its modest brick exterior and short stairway leading to a large arched doorway. This venue includes two stages with good sound systems, DJs and floor to ceiling speakers, and has a capacity of more than 800. The Shelter stage and bar are below. Memorable concerts include Ro Spit & Monica Blaire, the Scream It like You Mean It Tour featuring Silverstein, Goober and the Peas, The Suicide Machines, Negative Approach, Gaelic Storm and Mighty Mighty Bosstones. No, those aren't street gangs. The hall is located at 431 East Congress. (313-961-8137

SaintAndrewsHall.StubHub.comubHub.com

.)
​
Hecker House (Carriage House Theatre): (Arch. Louis Kamper,


The Michigan Palace Parking Lot, Left and Telltale Entrance Ceiling Details, Right
Buildings prior to Renovation
Garden Theatre and Blue Moon Site (right) Renovated, Midtown
​
The General Motors Theatre (Charles H. Wright, Museum of African American History): This theatre presents films, lectures and plays. It was recently renovated and has seating capacity of 317. One performance featured the legendary boxer, Joe Louis and John Roxborough. Refer to the Museum page of this web site. The theatre is located at 315 E. Warren Ave. in the museum. (313-484-5900

www.maah-detroit.org/plan_your_visit/history.html

.)
General Motors Theatre/African American Museum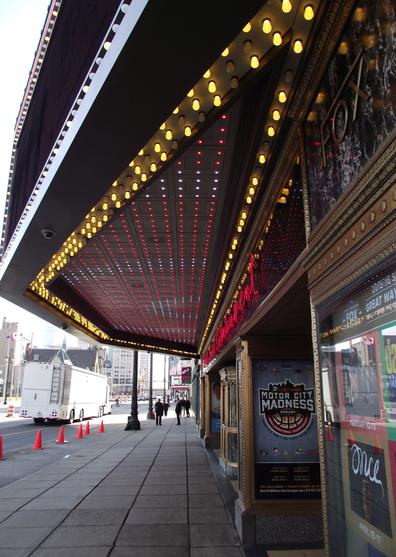 ​​​​
​​Belle Isle Nature ZooTheatre: The Belle Isle Nature Zoo is located on Belle Isle, an island park in the Detroit River. It has a small, round 100-seat capacity nature center theatre used to teach children about nature and present plays and concerts. Refer to the Museum Page of this web site for details. (313-331-7760.)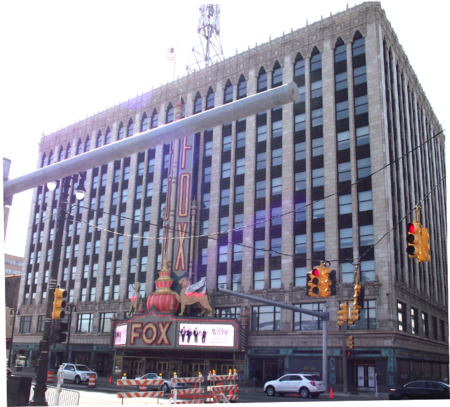 DETROIT RANKING IN THEATRE COLLECTIONS
NEW CENTER PARK, OUTDOOR THEATRE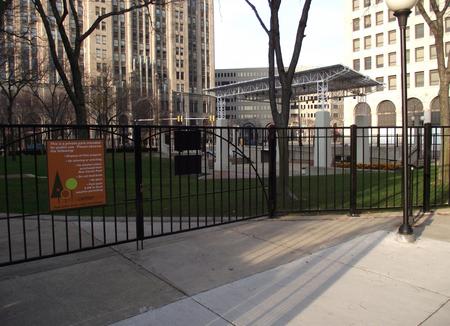 Colosseum Theatre – Caesars Windsor Casino, Canada
​​
​Detroit Historical Museum, Louise Booth Auditorium: Austere, 124 seat auditorium for meetings, lectures and the rare historical dramatization. (313-833-1849, www.detroithistorical.org/main/dhm/meetings.aspx.)

NEW Third Man Records: Live concert stage, record plant and retail shop: Jack White of the White Stripes has created a live concert venue and recording studio, offering retail items. It's located at 441 Canfield (next to Shinola).

Detroit Public Library, Friends Auditorium: Student/community Jazz music education and performance center. Located at 5201 Woodward Ave. (313-255-9015, www.detroit.lib.mi.us/events/Hackley_Presents.htm .)

Michigan Science Center, Toyota Engineering Theatre: It's located at 5020 John R. (313, 577-8400 sciencedetroit.org.)

Sound Board Theatre – Motor City Casino, Hotel
​​
The Detroit Masonic Temple Theatres with Cathedral Stage and Drill Hall: (Arch. George Mason, 1922.) The largest theatre complex of its kind in the world, it presents Broadway performances, concerts and other shows. This imposing 14-floor, neo-Gothic structure was designed by George Mason, replete with sculptures of maniacal looking gargoyles and symbolic figures of Masonry. Main theatre capacity is 4,404 seats, and it has a stage that measures 100 by 55 feet. One side of the building is home to many Masonic lodges and the Scottish Rite Cathedral with a seating capacity of 1,586 that also presents plays and concerts from another stage venue within the building. A 17,500 square foot trade show area and Drill Hall have provided space for conventions and the buff babes of the Detroit Derby Girls roller derby team. Two additional floors are used as ballrooms -- one of them designed for 1,000 people.

The temple's power plant can supply electrical power to a city of 50,000. The building's cornerstone was set with the same trowel used by George Washington to set the cornerstone in the nation's capitol building. Memorable Broadway shows have included Mama Mia, Spamalot, The Odd Couple, The Lion King and Wicked. The facilities also present symphony and chamber performances. This venue has been well attended over the years but suffered during the downturn. The Temple is located at 500 Temple St. (800-745-3000/313-471-6611
www.olympiaentertainment.com

.)

The complex may receive a fresh cash infusion to upgrade and renovate the entire 1,000 room facility. It will also clean up, restore and beautify the immediate surroundings including Cass Park. The heating system will become geothermal.




√Rec Trinosophes Detroit: A combination restaurant, art gallery and live music venue, it has added to the expanding footprint of Eastern Market's entertainment sphere. It's located at 1464 Gratiot (313-737-6606).
MOT, Detroit Opera House Main Entrance
​​​

√Rec
Chene Park Amphitheatre (and Environs): This is a seasonal facility that often presents Jazz, Blues and R&B performances by top name groups and vocalists. The popular theatre has seating for 6,100, and is built into a man-made hill on the river, covered with a massive white tent and surrounded by a moat. This venue intersects with many city attractions. The location shares the river with the newly popular RiverWalk that will include 5.5 miles of riverfront when the current phase is complete. It's also near Milliken State Park and Harbor (formerly Tri-centennial State Park-St. Aubin Park), complete with marina, nature walk, Lighthouse and picnic facilities. The Dequindre Cut Greenway bike and walking path intersects the RiverWalk here, connecting the huge Eastern Market complex (a mile north). To the east are several popular bars as well as the top-rated Rattlesnake Club restaurant a part of the Stroh River Place complex. The Diamond Jacks boat tour company docks its vessels nearby. A warehouse was converted to an archery and forest interpretive area a block away.

Many a would-be gate-crasher resigns himself to parking across Atwater street during concerts -- where it's easy to hear performers at the theatre like Najee, Summer Jamz, Jagged Edge, House Party, Superstars of Jazz, Herbie Hancock and the Average White Band. The amphitheatre is located at 2600 Atwater on the north shore of the Detroit river, in East Town. It can be reached from Jefferson Ave. (313-393-0292
www.cheneparkdetroit.com/chene2009.html
.)
​​​​​​
The Players Theatre: (Arch. William E. Kapp of Smith Hinchman & Grylls, 1925.) This is a gentlemen's club theatre, which presents one-act plays and the occasional three-act play. All acting is performed by club members in the Shakespeare tradition -- entirely by men. All stagecraft, sets, costumes and arrangements are created by the members. Three one-act plays are performed as "Frolics." This venue is recommended to Shakespeare purists. The two-story building is highly decorated and is constructed in the Renaissance, Florentine style. It features a four-story stage and murals. The exterior is accented with arches and gargoyles, and is one of the first buildings in this area constructed of cinder blocks. (According to theatre lore, a battle was fought on the very site of the building in 1763, that raged between the British and Chief Pontiac's forces until the creek ran red.) The theatre is located at 3321 East Jefferson Ave. near Harbortown, about a mile from Downtown. (313-259-3385
www.playersdetroit.org

/.)
Ren Cen 4 Theatre – Ren Cen
1888.) It has a 200-seat private theatre housed within the mansion's carriage house on Woodward by the DIA on Detroit's famous Ferry Street. Today it's a portion of a mansion that serves as an office building; the exterior is built in the form of a castle. The former theatre was used as a mock-trial courtroom for a law office until recently.

​
The Detroit Attic Theatre: This is a professional theatre that performs different plays, musicals and American classics. It's located at 5080 Monroe inside Trapper's Alley, Greektown. (313-963-9339.)

Plowshares Theatre: This is primarily a theatre company that presents socially important plays by African American playwrights using local actors. It has been active for 20 years. There is no permanent home for its performances. It's located at 311 E. Grand River. (313-506-2858.)
http://www.plowshares.org

.)

Eclipz Ultra Lounge Theatre (Greektown Casino): This is a newer 1,200 seat facility with live entertainment Fridays and Saturdays. It will eventually feature boxing and concerts. The decor will reportedly follow the late 70s style. A glass wall gives a direct view of Greektown at one end. The other end features a high ceiling with provocative artwork and offers live dance music. Entertainment has been provided by Tony Lucca, Curtis Peoples, Frankie D'Angelo and others. It's located at 555 E. Lafayette in the Greektown Casino, and near Greektown attractions with many restaurants, theatres, bars, the Ford and Comerica stadiums, Bricktown, and the People Mover station. (888-771-4386

www.greektowncasino.com/hotel.htm

.)

V-Ultra Lounge Theatre (MGM Grand Casino): Live music and vocal acts presented at one of Detroit's finest casino facilities Downtown. It's located at 1777 Third Street at the MGM Grand Casino in the west Downtown area. (1-877-888-2121,

www.mgmgranddetroit.com/v-nightclub

.)



​​​​Note:

​Detroit's former "Film Palaces" were built for film projection and vaudeville. Quite often stage productions were offered as part of the entertainment package. It was not hard to justify film theatre conversions into opera houses, repertory stages and concert halls. This is exactly what happened in Detroit. In one case, however, the Detroit Film Theatre returned to its media roots. In another, the Wilson Music Hall remained a live performance stage from the start.

​​​​Nation's 2nd Largest Collection of Live Theatre Venues

Detroit is often considered the center for the nation's second largest number of live theatres and stage presentations including repertory, concert or vaudeville productions after New York. Cleveland also makes this claim. (Refer to Performing Arts in Detroit -- Wikipedia, one of the places where Detroit's claim is validated.) As the author of this website, I also contend that Detroit is at least tied in one respect for designation as the second largest collection in North America as well.

North America's 2nd Largest Collection of Live Theatre Venues

New York retains the world title, London is in second place and Toronto is often considered third. This would tend to make Toronto number two in North America. But it may not be that simple. Mexico City has enormous performing art venues with seating in the tens of thousands. Since Detroit often includes Windsor in its downtown entertainment sphere, I include theatres from across the river, and there are a great deal more in the Detroit suburbs, which are not cited. Please see the following table. Some unusual film theatre venues are included. (Of course, you might find such comparisons a trivial concern. But in Detroit a city recently in bankruptcy and suffering a long, steep decline, such issues can have relevance.)



​​​​
​

√√Rec Fisher Theatre: (Arch. Albert Kahn, 1928.) The Fisher Theatre presents Broadway plays and musicals, and opened with vaudeville and movies in 1928. As part of the Fisher Building, it began its life as an architectural masterpiece built for the Fisher Brothers. This Art Deco gem replaced its flamboyant interior Mayan decor with a mid-century style. Recently modernized once more, the theatre reduced seating to 2,089 to offer more room and comfort to patrons. The Fisher faces the historic, old GM headquarters at Cadillac Place across the street, and has been a favorite Broadway musical venue of suburban and urban Detroiter's for decades. Recent productions include Jersey Boys, Cats, West Side Story and Rock of Ages. It's well worth a tour of the adjoining building interior which has one of the most exquisite marble interiors. Forty types of marble and other rich materials were used in construction. Refer to the Attractions Page, Architecture Section. The theatre is located at 3011 W. Grand Blvd. # F1 in the New Center area. (313- 872-1000 www.broadwayindetroit.com.)

The Mosaic Youth Theatre: This theatre presents plays and musical performances, touring nationally and internationally. It teaches stagecraft to youth who come mainly from disadvantaged backgrounds to become technicians, actors, dancers and singers. The intent is to train college bound performers for life in the theatre, while demonstrating their success to the outside world. 95% of the students go on to college. Local performances are in the General Motors Mosaic Theatre with a capacity of 1,100 seats. Memorable performances include Singsational, The Gospel at Colonus, Tesserae and Woodward Wonderland. It's located at 610 Antoinette St., 3011 W. Grand Blvd. and 7441 2nd Avenue. (313-872-6910 www.mosaicdetroit.org/.)

Brazeal Dennard Chorale Theatre: This is a chorale theatre group founded in 1972 that presents professional choral music with several concerts per year, sometimes in cooperation with different singing groups. The Chorale often performs compositions by overlooked African American composers and works in cooperation with the DSOs Classical Roots Concert Series. Recent performances have included appearances at Orchestra Hall's, the Max, the annual Lenten Concert, Bethel AME Church and the Annual Spring Pops Dinner Concert. It's located at 9000 East Jefferson, Suite # 25-10. (313-331-0378 www.brazealdennard.org/.)

New Center Park, Outdoor Theatre: The New Center has a multipurpose outdoor theatre where festival entertainment and concerts are held.

​​​
​√Rec Hilberry Theatre: (Arch. Field, Hinchman and Smith, 1916/1917.) One of the mainstays of the Detroit theatre crowd, this is the nation's only university graduate repertory theatre. The theatre, with 3,400 seats, was converted from the First Church of Christ Scientist to an open-stage design. There are 45 to 50 actors and stagecraft specialists who train and work under a staff of professionals. Company members are auditioned from across the country for their positions leading to graduate degrees in each of their fields. Plays are chosen from classic and contemporary sources. Plays have included The Fantasticks, A Midsummer Night's Dream, The Seagull, The Servant of Two Masters, Good, Of Mice and Men and The Beaux Strategem. The Theatre is located at 4841 Cass Ave. in the Cultural Center and on the campus of Wayne State University. (313-577-3511 www.hilberry.com/contact.html.)

Studio Theatre (downstairs of Hilberry, Wayne State): This is a Wayne State University theatre that operates below the Hilberry Theatre. Recent plays include Getting Out, Doubt and Rhinoceros. The theatre is located at 4743 Cass Ave. (313-577-2972 theatre@wayne.edu.)

NEW Valade Jazz Performance Center (to be built as part of the Hilberry, Wayne State expansion): This center will include a $7.5 million, live stage, 400 seat jazz performance venue. It's part of a new $50 million entertainment complex adjoining the Hilberry Theatre building on Cass.

Maggie Allesee Studio Theatre, Wayne State University: Recent performers have included Dance Theatre for Youth and WSUs Dance CompanyONE. It's located at the Old Main building, 4841 Cass and 3317 Old Main. (313-577-4273.)

Schaver Music Recital Hall (Wayne State University): Between Second and Cass; part of the Old Main building, 489 W. Hancock. (313-577-1795.)

Ford Performing Arts Theatre -- Detroit Performing Arts High School
​
√Rec

Baker's Keyboard Lounge: This is a legendary nightclub that presents a variety of jazz performances. (Refer to Page 5.) It's celebrating its 83rd anniversary as an authentic part of Motor City history and claims to be the longest running jazz club in in the world.

Past memorable appearances were made by Randy Poindexter and Norman Conner. The Lounge is located at 20510 Livernois Ave. on Detroit's far northwest side near the suburban border (Not Downtown). (313-345-6300

www.bakerskeyboardlounge.com

/.)

Detroit Theatre Lacking Current Information

2nd Ebenezer Church Theatre: Live performances. No further information. 14601 Dequindre. (313-867-4700

secondebenezer@secondebenezer.

)

Peddy Players Theatre: No current information available. 131 Longfellow Street? 313-868-6734? 8094 Woodward? 313-871-1052?

Afro-American Studio Theatre: No current information available. 17138 Hickory. (313-943-5446.)

Opus Seven Opera Company: No current information available. 9069 Prairie. (313-491-1552.)

Dirtbox Productions: No current information available. 1443 Bewick. (313-822-2486.)

Knights of Columbus Theatre: No current information available.

Zeitgeist Theatre: Currently Closed, Status Uncertain: It was a venue for playwrights and artists near the Train Station.
Bohemian National Home Theatre (Closed)
The Main Amphitheatre Stage Setup
​​​
Planet Ant Theatre (Hamtramck, a city inside Detroit): 3-story purple exterior. Features theatrical performances, films and comedy; artist community; offers improv. courses. Live theatre at 2357 Caniff Street, Hamtramck, MI (313-365-4948

planetant.com

.) ?


Ford Community and Performing Arts Center (Dearborn): Located at 15801 Michigan, Dearborn. (313-943-2350.)


Freedom Hill Amphitheatre (Sterling Heights): Outdoor amphitheatre; concerts, comedy acts and other performances. Located at 14900 Metroparkway, Sterling Heights. (586-268-5100.)


Go Comedy! Improv Theatre (Ferndale): Located at 261 E. Nine Mile Rd., Ferndale. (248-327-0575

gocomedy.net

.)


Joey's Comedy Club (Plymouth): Located at 36071 Plymouth Rd., Livonia (734-261-0555

kickerscomplex.com

.)


Mark Ridley's Comedy Castle (Royal Oak): Live comedy shows. Located at 310 S. Troy, R.O. (248-542-9900

comedycastle.com

.)


Meadow Brook Theatre (Rochester): 584 seat professional [indoor] repertory theatre. Located at 207 Wilson Hall, Oakland University, main campus. (248-377-3300

www.mbtheatre.com

.)


Meadow Brook Music Festival, Pavilion-Amphitheatre (Rochester): Summer home of DSO concert series. It provides various forms of musical entertainment and a variety of well-known performing artists. Located at 3554 Walton Blvd., Rochester on the Oakland University campus. (248-377-0100 .

www.concertticketcenter.com/Event.aspx?EventID=30359

.)


DTE Energy Music Theatre (Clarkston, formerly Pine Knob): Largest amphitheatre in metro area. Located at 7774 Sashabaw Rd., Clarkston. It provides a wide variety of live performances by top-name entertainers and music groups. (248-377-0100

www.dteenergymusictheatre.org

.)


The Magic Bag Theatre (Ferndale): Located at 2290 Woodward, Ferndale. 248-544-3030

www.themagicbag.com

/.)


Grosse Pointe Theatre (Grosse Pointe): Located at 315 Fisher Rd., Grosse Pointe. A community repertory theatre. (313-881-4004

www.gpt.org

.)


Rosedale Community Players (Redford): This is a community theatre organization that presents plays. It's located at 21728 Grand River Ave. (313-532-4010

staff@rosedalecommunityplayers.com

.)


The Royal Oak Music Theatre (Royal Oak): Live entertainment complex. Located at 318 W. 4th, Royal Oak. (248-399-2980.)


St. Dunstan's Theatre, Cranbrook (Bloomfield Hills): Cranbrook Educational Community, repertory Theatre Guild, at 400 Lone Pine Rd., Bloomfield Hills.


The Cranbrook Institute of Science, Theatre-Auditorium (see above).


Rackham Auditorium (University of Michigan, Ann Arbor): This is a multi-purpose auditorium and theatre in Ann Arbor.


Michigan Theatre (Ann Arbor): Located at 603 Liberty, Ann Arbor. (734-668-8397

michtheatre.org

.)


Hill Auditorium (University of Michigan, Ann Arbor): This is a multipurpose auditorium and theatre in Ann Arbor.


Ringwald Theatre (Ferndale): Located at 22742 Woodward, Ferndale (248-545-5545

whowantscaketheatre.com

.)


Birmingham Village Players (Birmingham, Michigan): This is a repertory theatre on Woodward. (248-335-9898.)


JET Theatre (West Bloomfield): Aaron Deroy Theatre at 6600 W. Maple. (248-788-2900.)


Dorothy Robinson Playhouse (Wayne County Community College): This theatre is part of a Wayne County Community College campus. It's located at 15900 Woodward Ave. Highland Park, Michigan (a city inside Detroit). (313-897-7779.)


Dearborn Performing Arts Center: One of the nation's largest multipurpose performance venues. Located in Dearborn, Michigan, a near-west suburb of Detroit.


Seligman Performing Arts Center (Detroit Country Day School, Beverly Hills, Michigan)


Stagecrafters (Royal Oak): Located at 415 S. Lafayette, Royal Oak. (248-541-6430 stagecrafters.org.)


Tipping Point Theatre (Northville): Located at 361 E. Cady, Northville. (248-347-0003

tippingpointtheatre.com

.)


Macomb Center for the Performing Arts (Macomb Community College)


Capitol Theatre (Windsor, Canada). New home of the Windsor Symphony Orchestra.


The Crowfoot (Pontiac)

The Purple Rose Theatre (Chelsea; owned by actor, Jeff Daniels)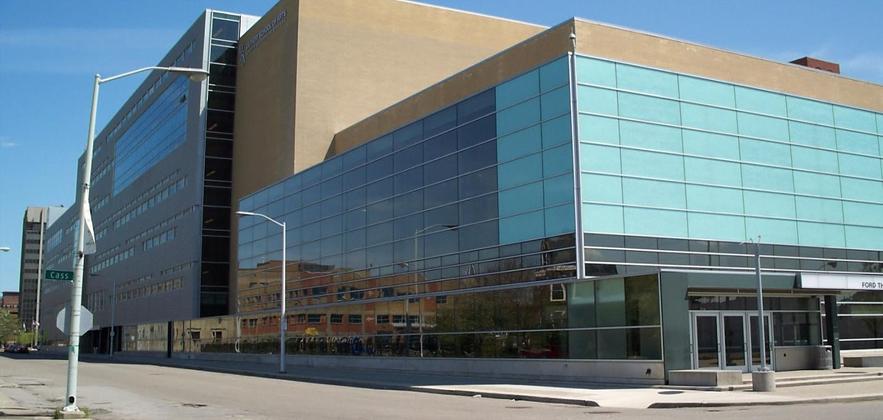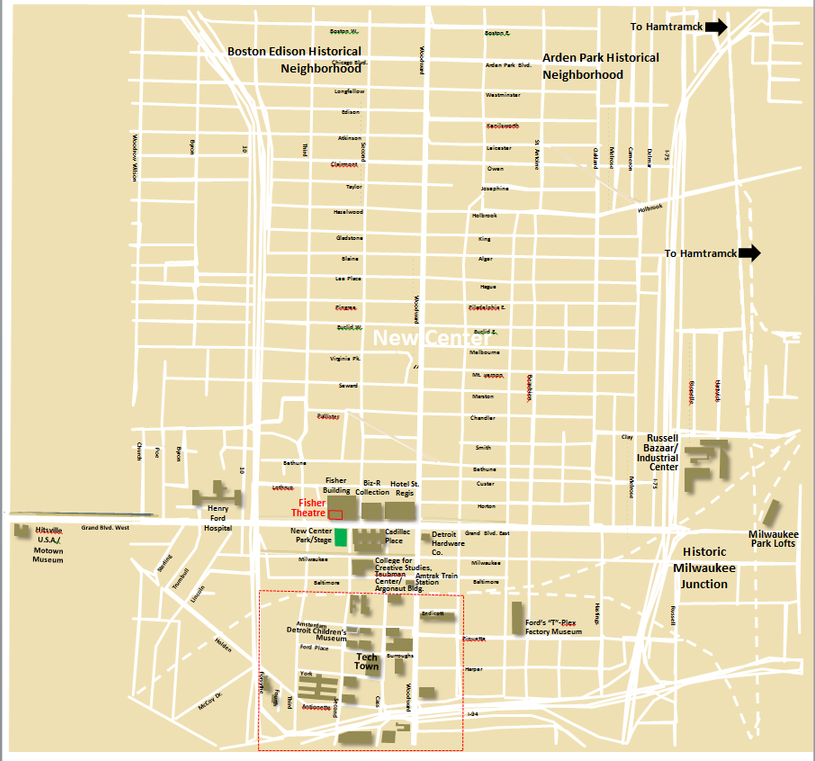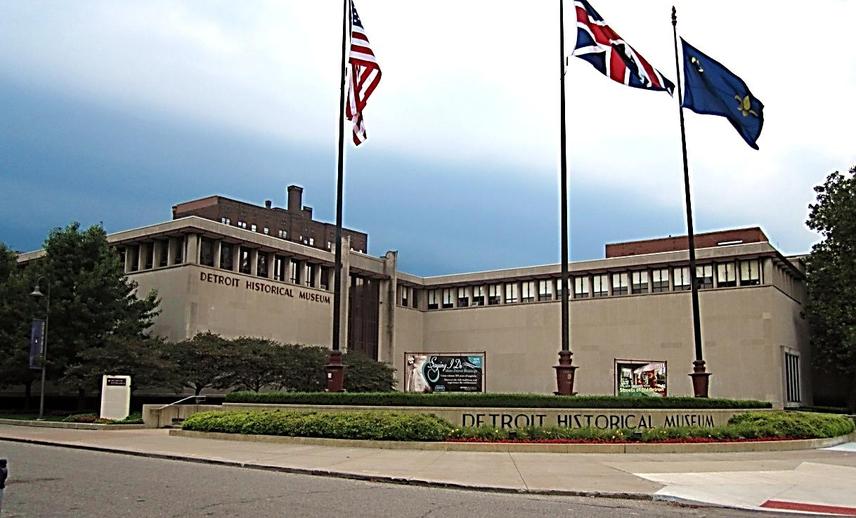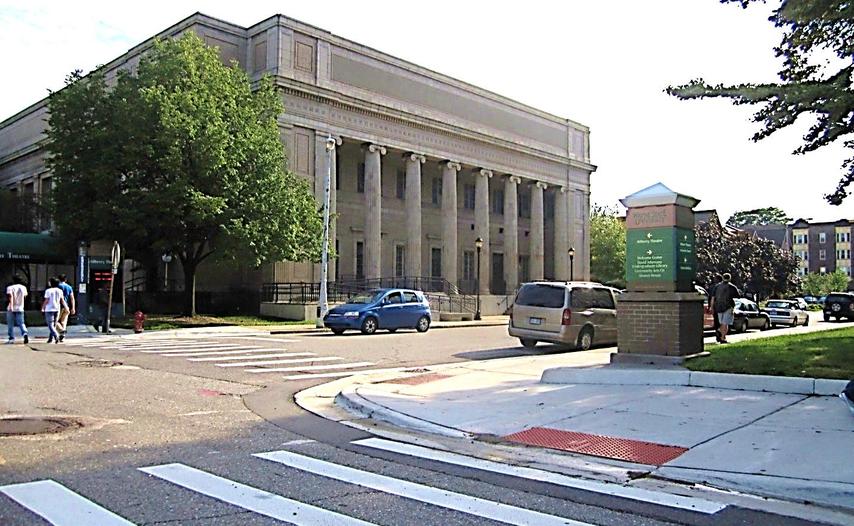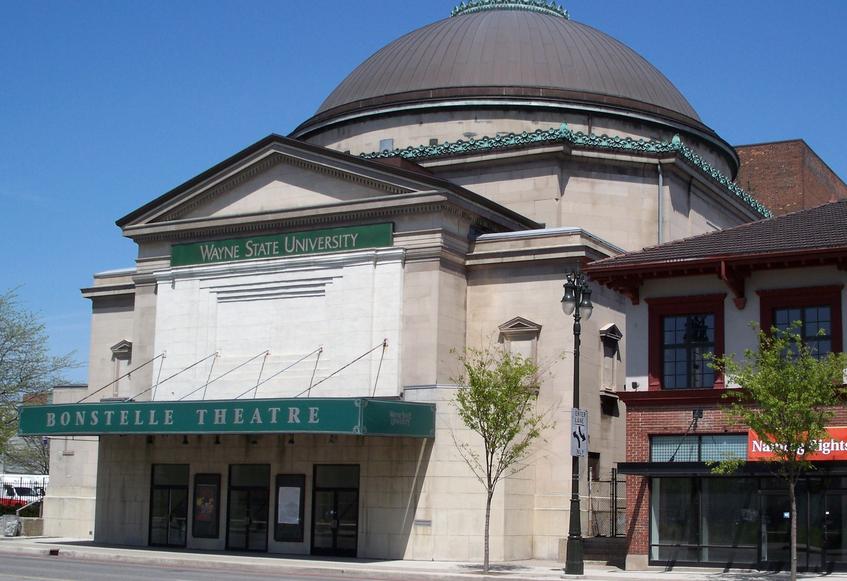 Max M. Fisher Music Center, "Music Box" Theatre
√√Rec Orchestra Hall: (Arch. C. Howard Crane, 1919.) Orchestra Hall is the home of the Detroit Symphony Orchestra (DSO). It presents concerts by the DSO during the Fall and Winter, while guest performers appear throughout the year including the Detroit Civic Orchestra. The "acoustically perfect" Hall was built in just five months for Ossip Gabrilowitsch, who demanded the venue when he was offered to conduct an orchestra in 1919. The Hall, with 1,150 seats, is designed in the Renaissance style. It played host to Jazz greats during the Depression as the Paradise Valley Theatre, and restoration was begun in 1970 after a long period of abandonment. In contrast to original construction, restoration lasted decades.

Such luminaries as Antal Dorati, Neemi Jarvi, Peter Oundjian and Paul Paret conducted at the Hall, as well as current director Leonard Slatkin. The Hall features guest conductors and artists. Memorable performances have included Klezmer Concerto for Clarinet and Orchestra by Wlad Marhulets, Classical Roots Series, Violin Concerto by jazz pianist Bill Childs, James Gaffigan and Adre Watts with Brahm's Piano Concerto No. 2. Other pieces conducted by Leonard Slatkin include Midori Plays Sibelius Concerto No. 2 and Barber's Adagio, Hydn Symphony No. 67, and works by Mozart and LIzst. But there are numerous others. The 10:45a.m. Coffee Concerts have become very well attended.

There is a full bar, and inexpensive parking is nearby. Tickets are often very reasonably priced with occasional promotions for the younger crowd. Radio station, WRCJ offers live streaming of DSO concerts.

Orchestra Hall is located in the Midtown Museum District at 3711 Woodward. (The DSO spends much of the summer at suburban Meadow Brook Music Festival Amphitheatre, if not on tour. It also appears at the fabulous Christ Church near Cranbrook.) (313-576-5111 www.detroitsymphony.com .)


Saint Andrew's Hall/The Shelter
Bonstelle Theatre – Wayne State University
​​
√Rec The Majestic Theatre: (Arch. C. Howard Crane,1915.) Part of the Majestic Theatre Center, it presents a diverse program of live jazz concerts, pop, rock, bluegrass and other performances. The theatre held 1,651 seats when it opened in 1915 and morphed through numerous reincarnations, even once serving as a church. It's designed in the Art Deco (Italian style), and the original frontage was removed to accommodate expansion of Woodward Avenue.

The Center is one of a number of thriving bright spots in Midtown that have grown over the years. It attracts a lot of Wayne State students. It includes the Garden Bowl (the nation's oldest bowling alley with 12 lanes). In addition, the Magic Stick Theatre, Magic Stick Bar, Alley Deck, Majestic Cafe and Sgt. Pepperoni's complement the Center's collection. Memorable performances include Datsik: Borgore, Upradd with Pnuma Trio, Dirtyphonic & DZ, Old 97's, Blitzen Trapper, Chromeo with Holy Ghost, Rusko, Love's Not What it Seems, and Matt and Kim.

Note: Vaudeville has returned to this venue and Detroit for the first time in decades. This is a welcome art-form long absent from the stages for which it was designed.

The Majestic Theatre is located at 4120 Woodward just east of Wayne State near the museum district. (313-833-9700
MajesticTheatre.TheSeats.com

.)
​​​
It's found inside the Hockeytown Cafe building in Foxtown. Seating capacity is 500. A recent show included Gratiot (Gra-sh!t), a Second City performance concerning the highway running through Detroit. Another recent run features an original play by Mitch Albom, called "Ernie" about Detroit's beloved baseball sportscaster, Ernie Harwell who died in 2010. The show was brought back by popular demand for a record run in the 2011 and has performed in every season through 2014. Mitch Albom is a local sports columnist, playwright and screenwriter. Defending the Caveman has also enjoyed a successful run at the theatre recently.

The theatre is located inside the Hockeytown Cafe building at 2301 Woodward Ave next to the Fox Theatre and two blocks from the Fillmore Theatre. (1-800-745-3000, 313-471-3469.)
"Trapper's Alley" and Former School (Greektown Casino)
View toward Screen/Stage Area
​
National: (Arch. Albert Kahn, 1911.) 800 seats. This was a movie theatre that staged live performances. It was designed in the Baroque, Beaux-Art style. The unusual exterior has two small, honeycombed towers and was partially renovated. It would make a great contribution on the whole to Downtown, if completely restored. It's located at 118 Monroe, and is the last surviving theatre of the first wave built in lower Downtown. (Closed in early 1970s.)
​
Abreact Performance Space: (current location not confirmed) This is an open forum venue for performing artists. It was known as the Abreact Playhouse when it was founded in 2000. A new form of artistic expression unfolded with the introduction of two Detroit actors. ("Abreact" means to release repressed emotions by acting out the cause). Abreact's legacy has been handed to a new generation of performers. This is also an art gallery. It's formerly associated with the Zeitgeist Theatre. Performances have included Desperate Losers, Not Safe for Work; Night of the LIving Dead -- The Musical; American Buffalo; Equus; and The Best of Me. It's located within the Loft complex at 1301 W. Lafayette, #113. (

reservations@theabreact.com
.)
Hilberry Theatre – Wayne State University
The Current Main Amphitheatre Seating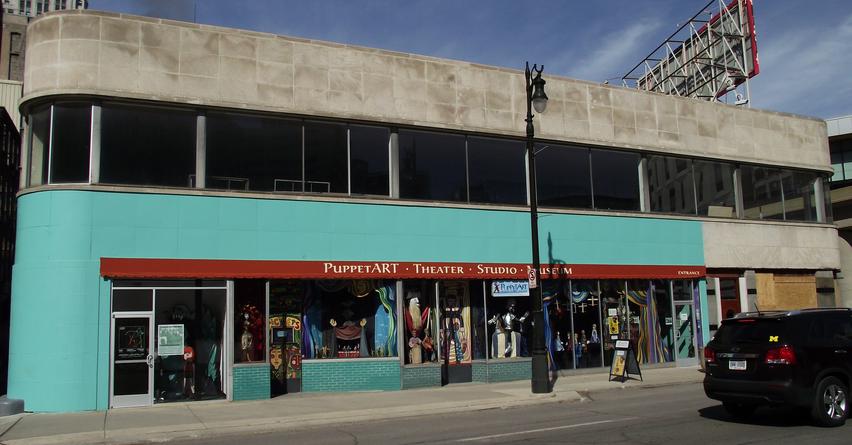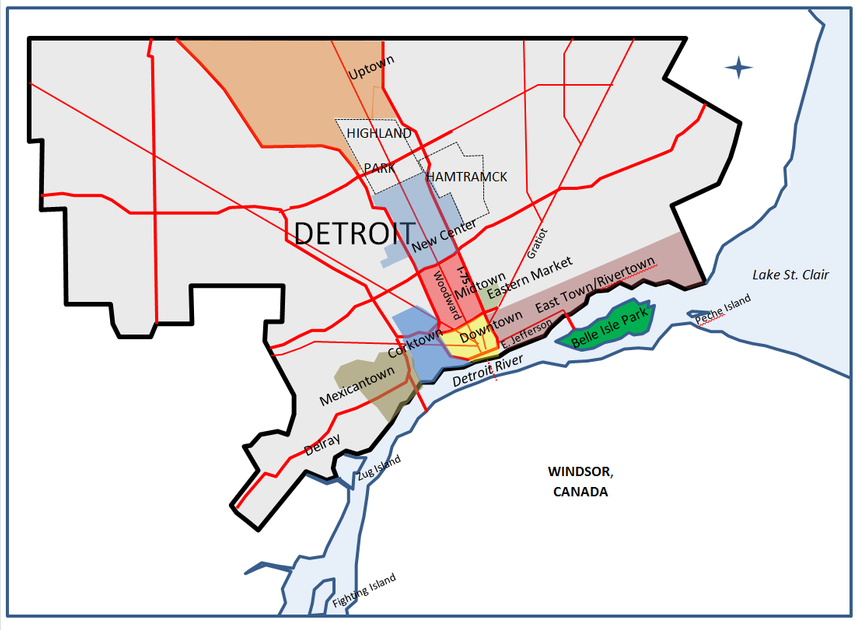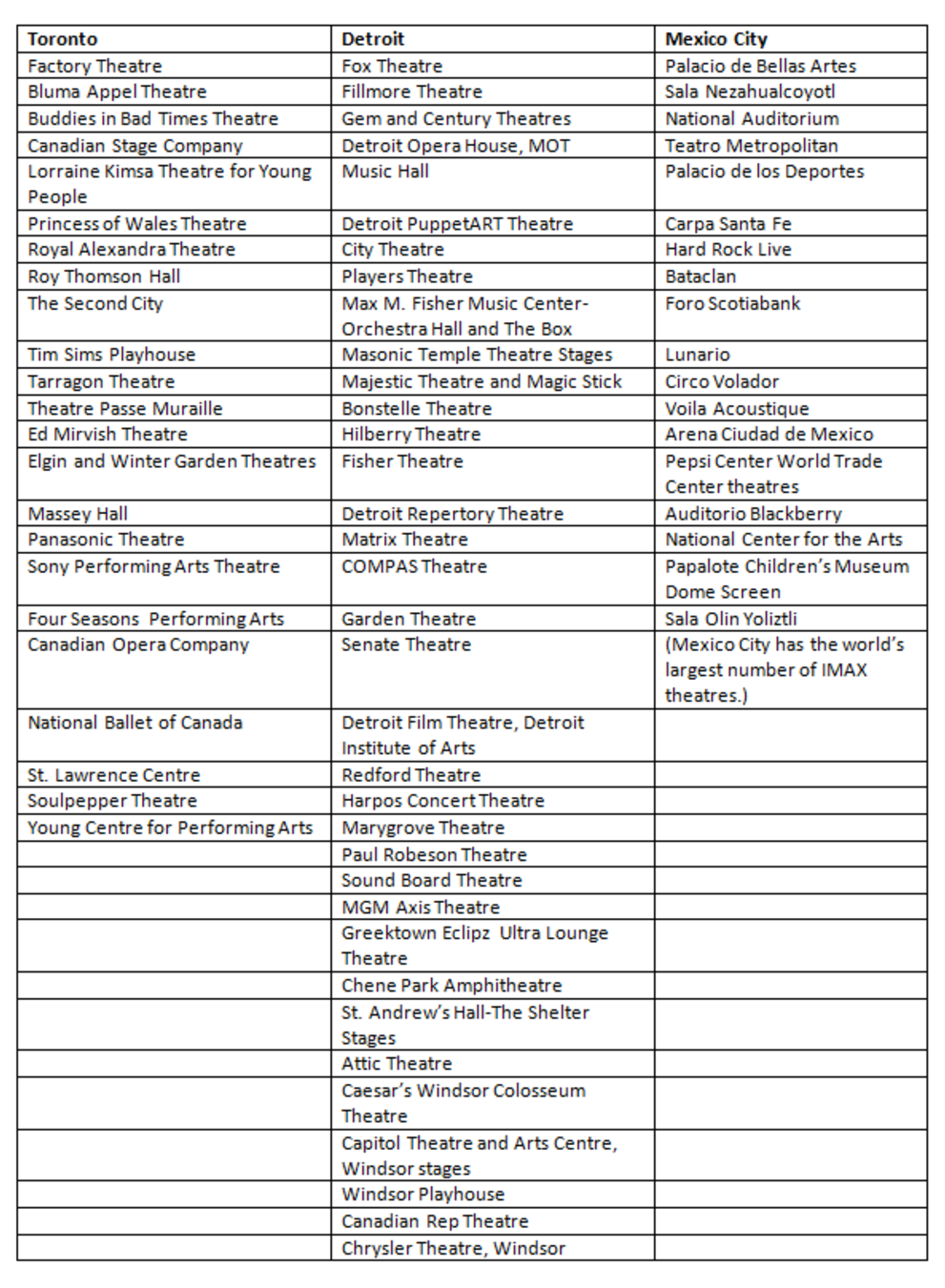 ​
√√Rec
Fox Theatre: (Arch. C. Howard Crane, 1928.)
The "Fabulous" Fox Theatre is a performing arts center that presents Broadway shows, musical performances, standup comedy, occasional film and black-tie events. One of the great original movie palaces of the 1920s, it has rich interior decor in the Hindu-Burmese and Byzantine styles, framed by huge, solid-red marble columns. There are 5,048 seats on three levels, including an orchestra pit with extra removable seats. If those are included, seating capacity is 5,174. It's the largest Fox venue by square footage and the second largest by seating, after the Radio City Music Hall in New York. It was restored to its opulent brilliance in 1988. Memorable performances include Teena Marie, Kathy Griffin, The Doobie Brothers, Gordon Lightfoot and Madagascar. The Fox is one of only two Detroit area movie-houses to retain its original organ. (The Redford is the other.) The Fox is located at 2211 Woodward Ave., across from the City Theatre and next to the Fillmore Theatre. (313-471-6611
www.olympiaentertainment.com
.)
√Rec Fillmore Theatre: (Arch. C. Howard Crane,1925.)

The Fillmore Theatre presents live musical performances, The Detroit Music Awards, the occasional Broadway musical and local ceremonies. It was known as the State, the Palms, Grand Circus and, before that -- the Central Theatre.

It is part of the Palms Building, built in the 1920s, and it too, is a splendid example of movie palace architecture, built in the Beaux-Arts style. There are two levels totaling 2,200 seats with room for 3,000. The State Bar and Grill is on the main level.

It has a Grand Lobby and seating can be removed on the lower level to accommodate dancing during concerts. Memorable shows include Benny Benassi, MGMT, Jeff Beck and the Theatre Bizarre. It's located at 2115 Woodward Avenue next to



the Fox Theatre and across from the City Theatre. (313-961-5451

www.livenation.com.

)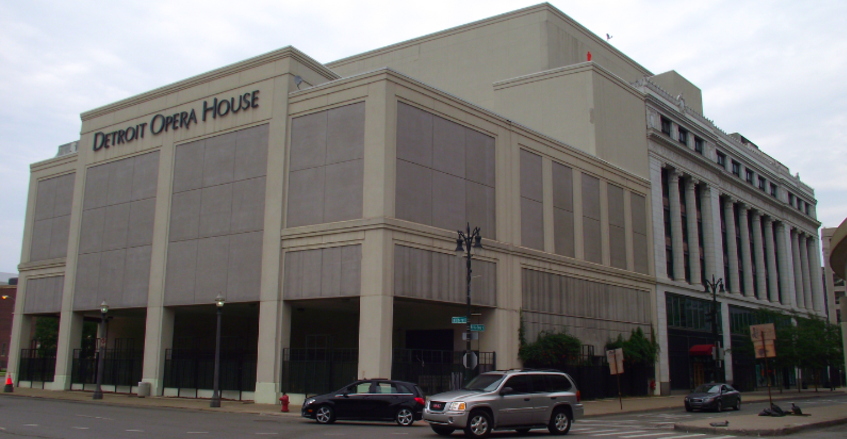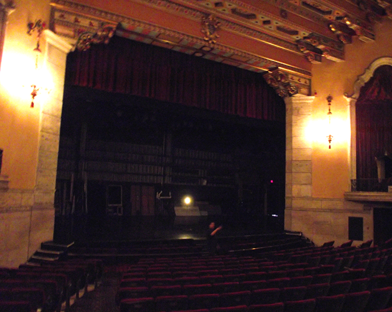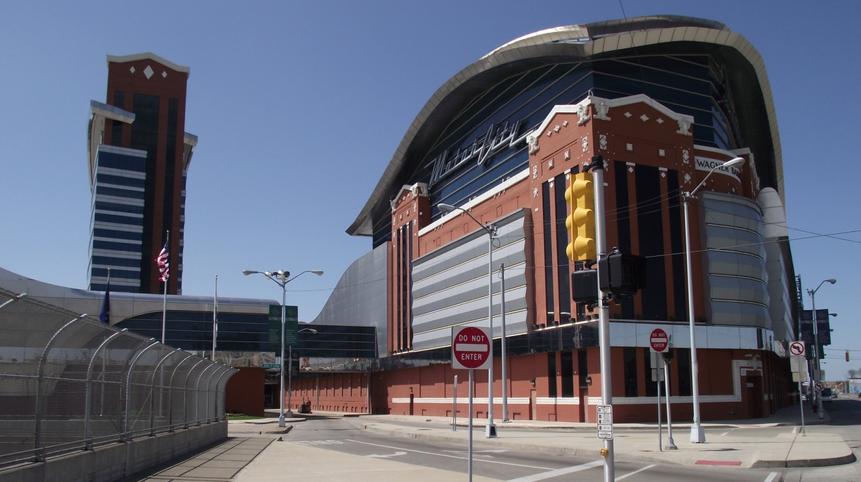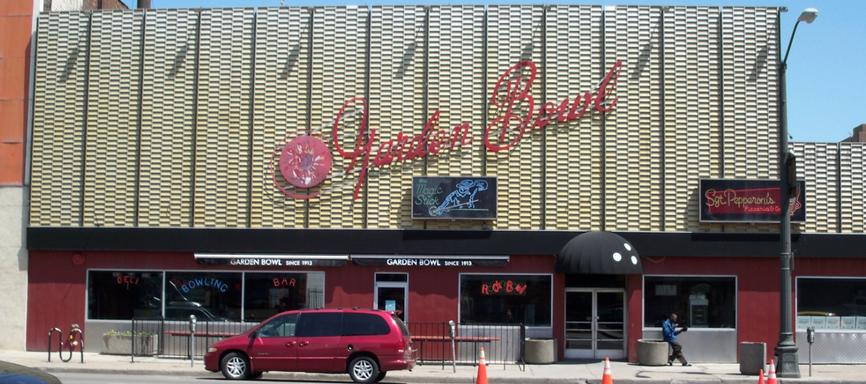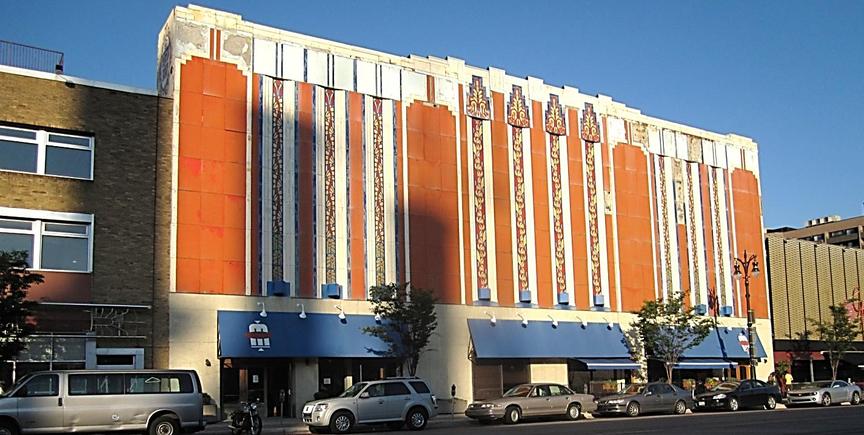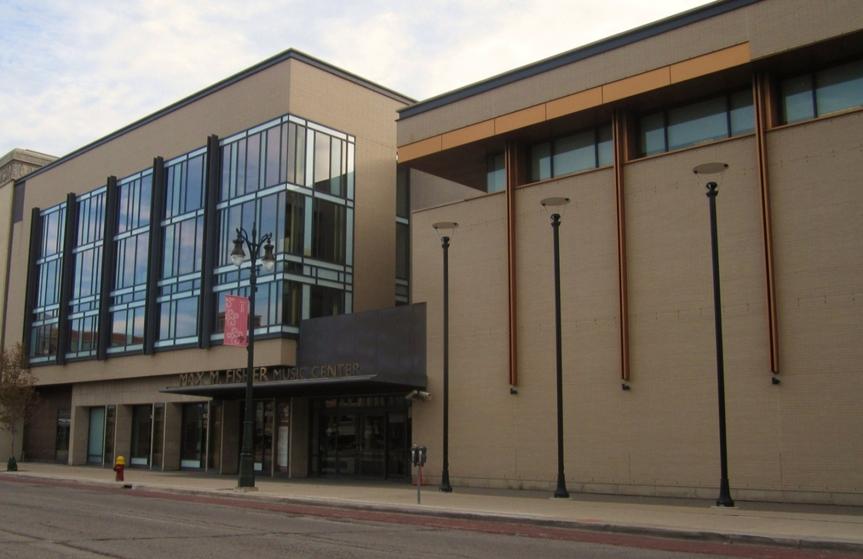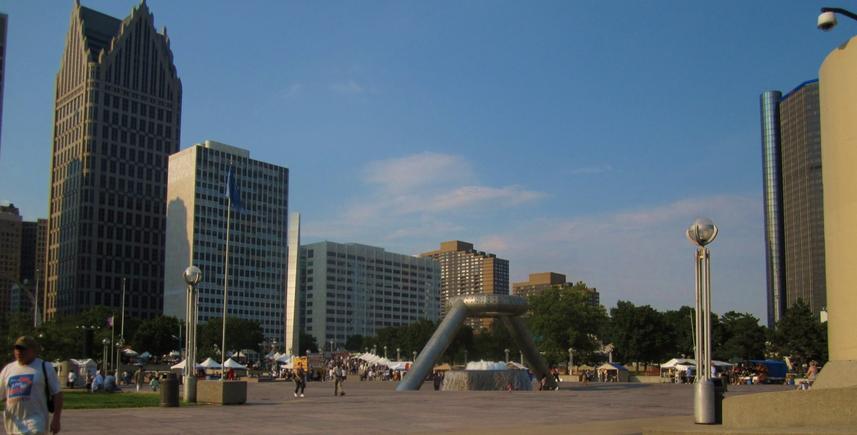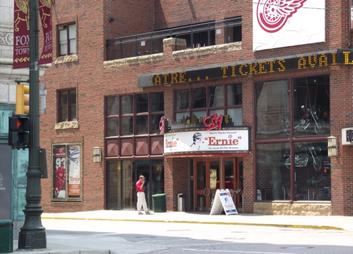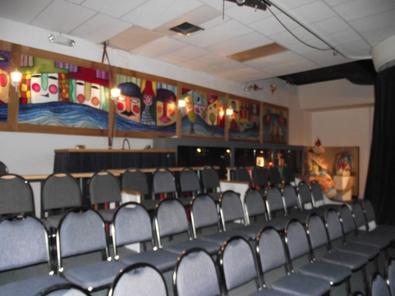 ​
√Rec Sound Board Theatre (Motor City Casino): This theatre offers a variety of entertainment and top musical acts at the Motor City Casino. It has seating for 1,500 with capacity for more. First rate sound technology and lighting systems pervade a contemporary design with wrap-around stage seating. It includes the lounge Amnesia, the Radio Bar with live broadcast DJs, and the Chromatic Lounge with live musicians daily. Parking is in the same complex of brick buildings reminiscent of classic auto styling, a high-rise hotel and top-notch restaurants with a great view of the city. Memorable performances include Cyndi Lauper; Dennis Deyoung; Nhac Hoi Mua He; Meat Loaf; Tears for Fears; Dave Koz, Jonathon Butler and Sheila E. The Sound Board is located at 2901 Grand River on the northwest corner of Downtown, and just outside Midtown, Detroit. (313-237-7711 or 1-800-270-7117

www.motorcitycasino.com/Home

.)

Mme. Cadillac Dance Theatre: This theatre presents Dance Through History performances that focus on festivals or historical reenactments to express their art-form. The performers dress in period costumes from the 16th through the 20th centuries supported by musicians with historically accurate instruments. Their attire and music reflect your history of choice. Harriet Berg founded the organization. The Dance Theatre, includes the Renaissance Dance Co. of Detroit, Belles & Bachelors, and Isadora Duncan. The Theatre often portrays the early French culture of Detroit. Antoine De Le Mothe Cadillac, the namesake's husband, was the city's founder. (This company may be an ideal choice for film crews in Michigan looking for period casting.) Performances included English Contra Dances and French Branles, Tea Dance of the Restoration, and a recent Celebrate Detroit's 309th Birthday rendition. The company is located at 15 E. Kirby, Ste. 903. (

www.dancethruhistory.com/pages/press.html

.)
√Rec Ecumenical Theological Seminary (ETS) Sanctuary: The site of exceptional performances by classical artists in lower Midtown, it provides an often overlooked source of entertainment to Detroiters at 2930 Woodward. (313-831-5200 www.ETSeminary.org.)

​√Rec Magic Stick (Theatre): (1992.) Also part of the Majestic Theatre Center, it presents live concerts from one of the two stages with a dance floor. It was built over the bowling lanes in 1992 and is often considered one of Detroit's top attractions for music performance. This theatre responds to demand in the area with a mix of music entertainment. The stages have good lighting and sound systems and were upgraded in 2000. This venue hosts popular folk and bluegrass performers who appear at the Wayfarer Roots & Bluegrass Festival at both stages. Also appearing are AMC2010 Music Showcase, and Friendo, among others. The Magic Stick is located at 4120 Woodward at the same Majestic Theatre Center complex. (313-833-9700 majesticdetroit.com/magic-stick.)
The Madison: (Arch. C. Howard Crane, 1917, the first venue of the new theatre district at the time.) This theatre was built in the neoclassical style and was located at 22 Witherell (Woodward) next to the Madison Building across from Grand Circus Park. It had 1,999 seats. Only its marquee remained (proclaiming "A Tailgate Party For All" during the 2006 Super Bowl) until recently -- at the exterior of the Madison Building. The theatre was demolished in 2001. Ironically money was found to renovate both the Broderick Tower and Madison Building, which flanked each side of it. At least one of these renovation projects is potentially more expensive than the theatre's restoration might have been. The large frieze of the Dancing Maidens was removed from the Madison and re-located to the Eureka Lofts on Broadway before demolition.
Hart Plaza Amphitheatres and Environs (A new 5,000 seat pavilion amphitheatre is on the way. It will either be built in this general location or on the RiverWalk by the old Uniroyal Tire site.): Hart Plaza in downtown Detroit includes a collection of stages and outdoor park amenities on a large granite paved promenade. Its three stages have provided concert entertainment venues during the many summer festivals, like the hip Detroit International Jazz Festival, the increasingly popular Techno "Movement" Festival, the ever-expanding Hoe Down Festival (held by Comerica Park 2012), the exotic Arab and Chaldean World Festival, the tasty Ribs and Souls Festival, the eclectic African World Festival and the rousing Detroit River Days. The Hoe Down Festival recently moved to the new West Riverfront Park. Hart Plaza hosts many other events as a consequence of being close to the Cobo Convention Center and its location Downtown at the popular RiverWalk. The largest amphitheatre doubled as a skating rink in the winter and provided below-level concession space for barbecuing and other food stands. (Skating now occurs at the newer Campus Martius location in central Downtown. The greater portion of this space has become an art gallery.) The surface level includes the Dodge Fountain, a tall sculptural spire, a sculptural ring, and statues of Underground Railroad travelers. These all overlook the river and will soon be part of an extensive "Green" renovation program. Ford Auditorium, long vacant next to the site, has been demolished and the location may be transformed into a large-scale, tent-covered amphitheatre (with 5,000 seats) adjoining the Plaza. The new "Green" plaza makeover will replace the worn out promenade and pavers. Hart Plaza is located next to the RiverWalk between the Renaissance Center and the Veteran's Memorial, behind the new Port Detroit Great Lakes Cruise Ship Terminal where the first Great Lakes cruise ship stopped in 2011. The Detroit Princess riverboat currently docks a short distance west of this site (available summer and winter). The new M-1 (Q-Line) light rail's first station will be located a block north at Larned. The Renaissance Center People Mover station is located at the north side of the Ren Cen complex nearby. Another is located at the Cobo Center nearby. (313-877-8077.)