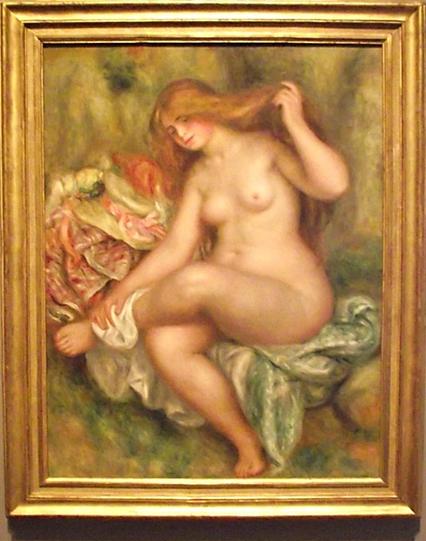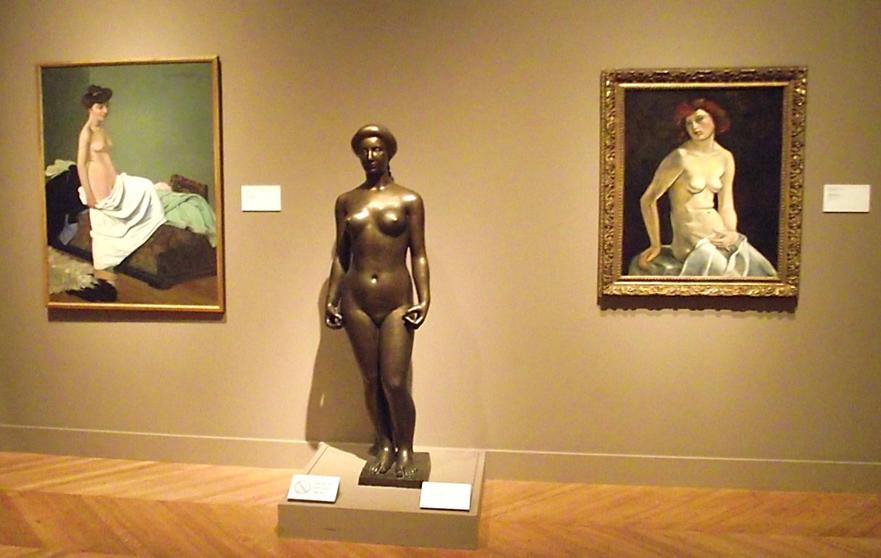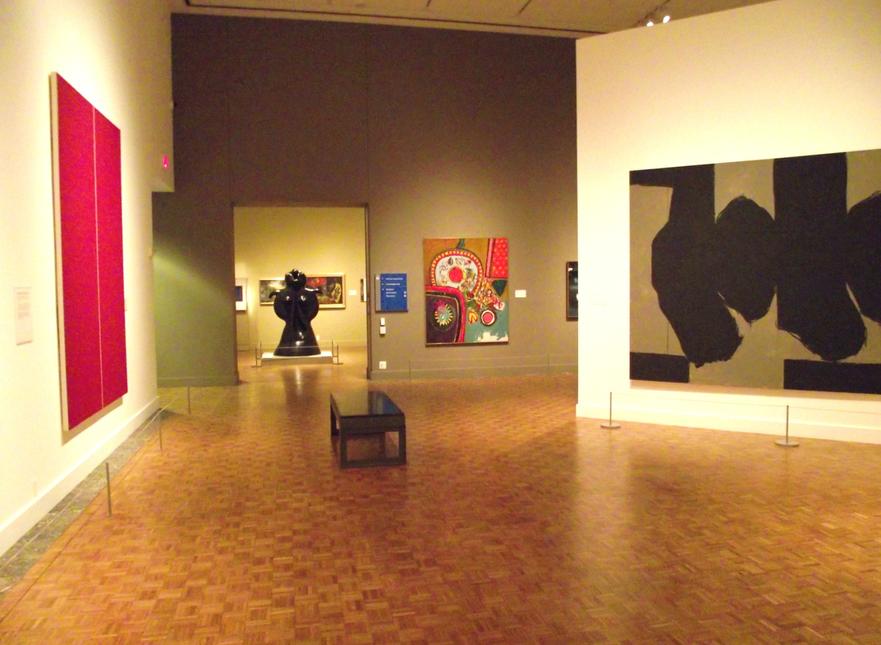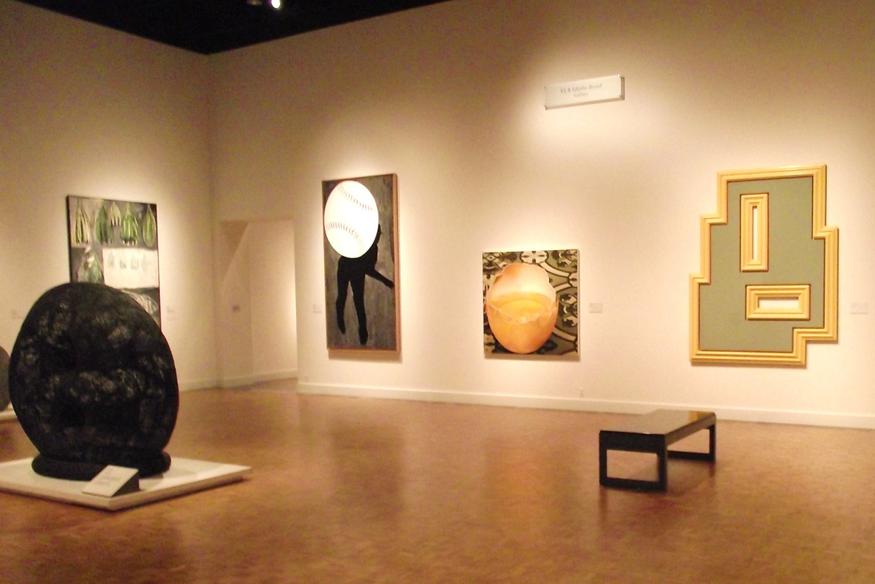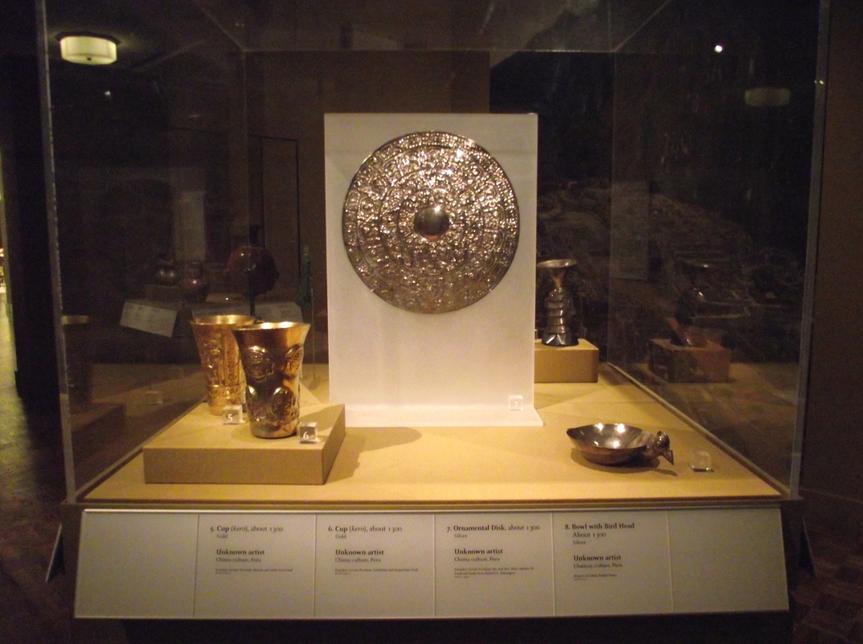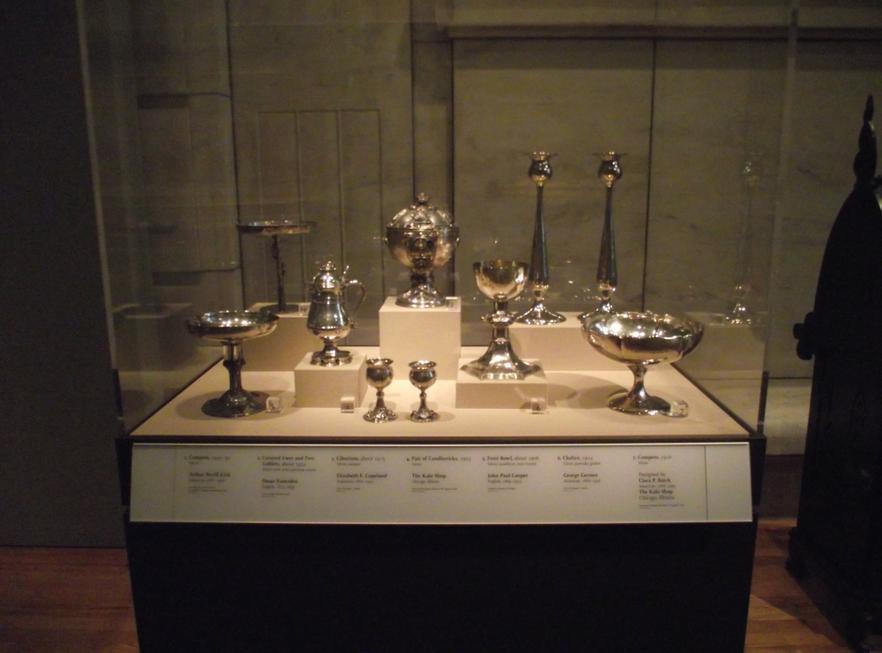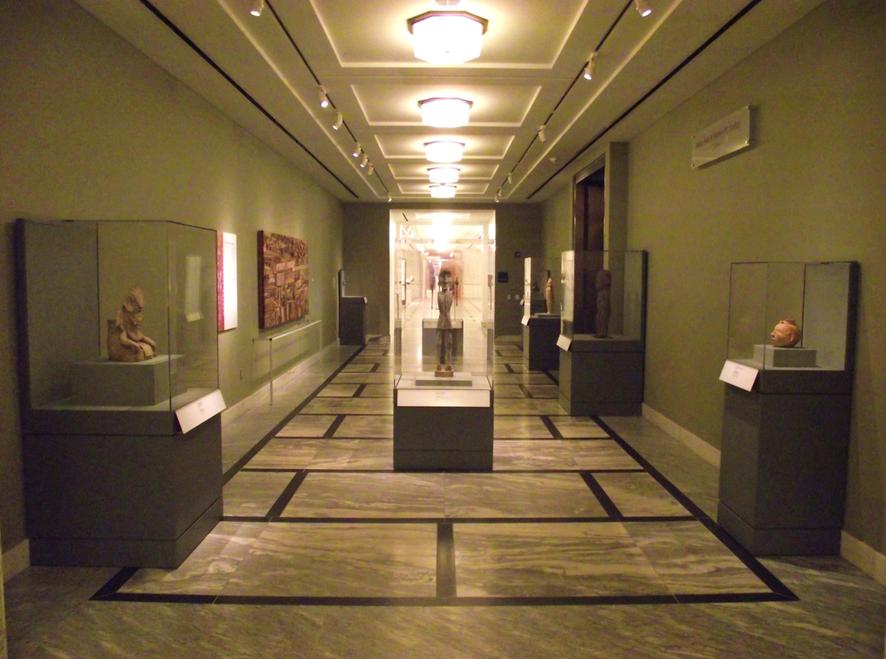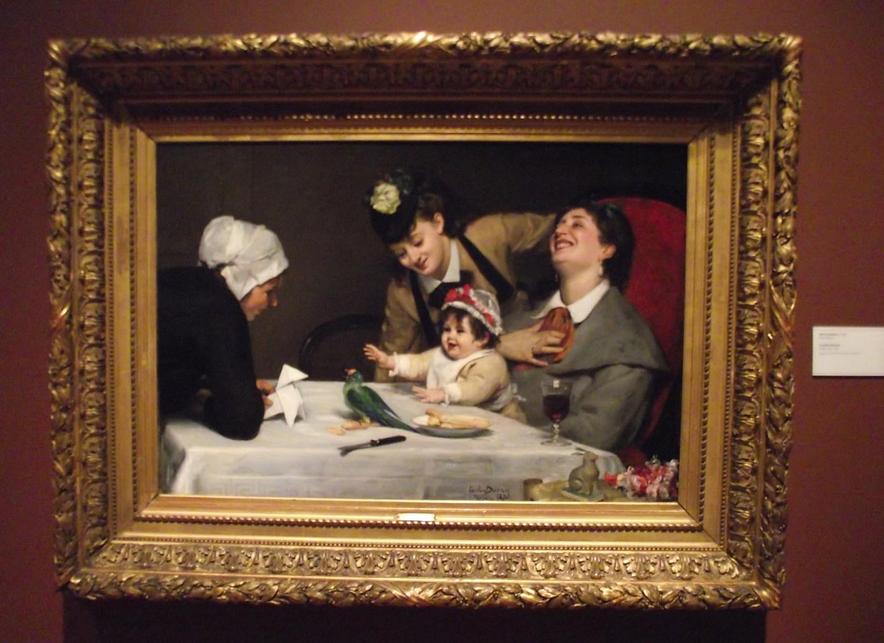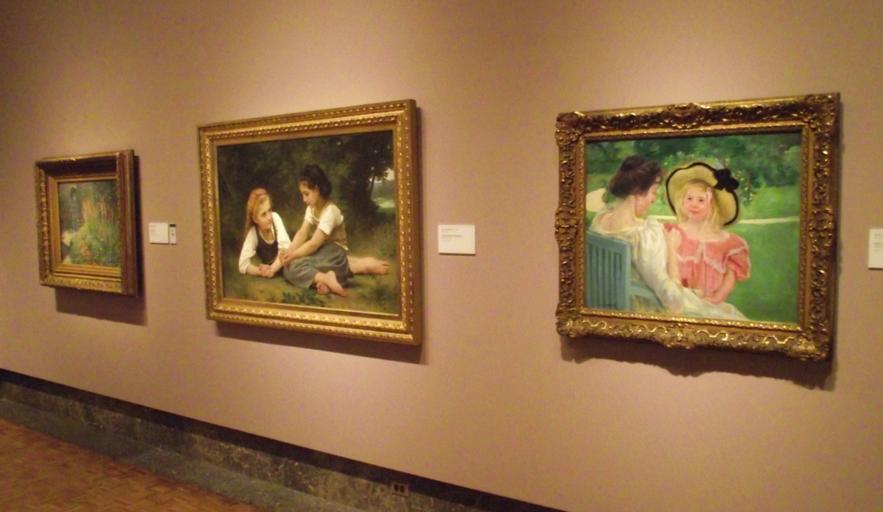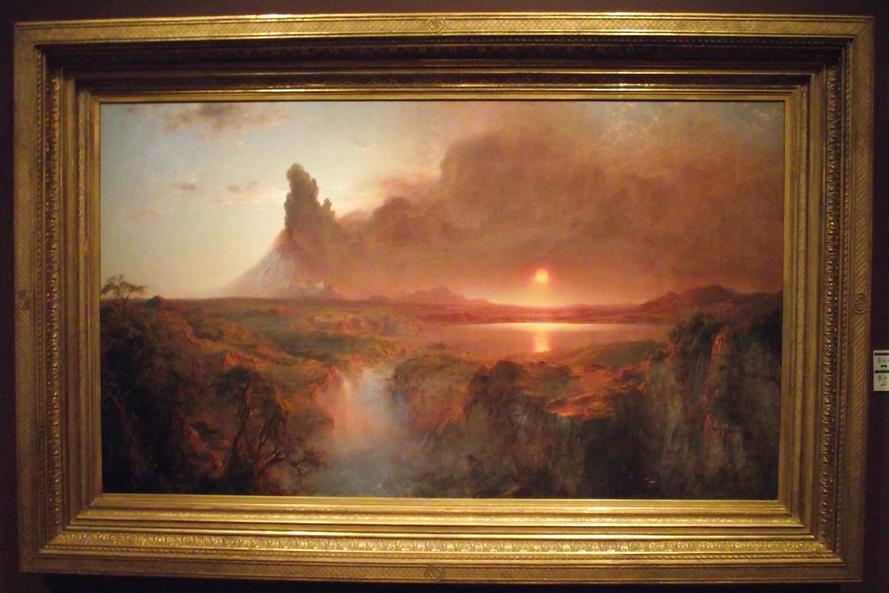 ​
​Van Gogh's self-portrait,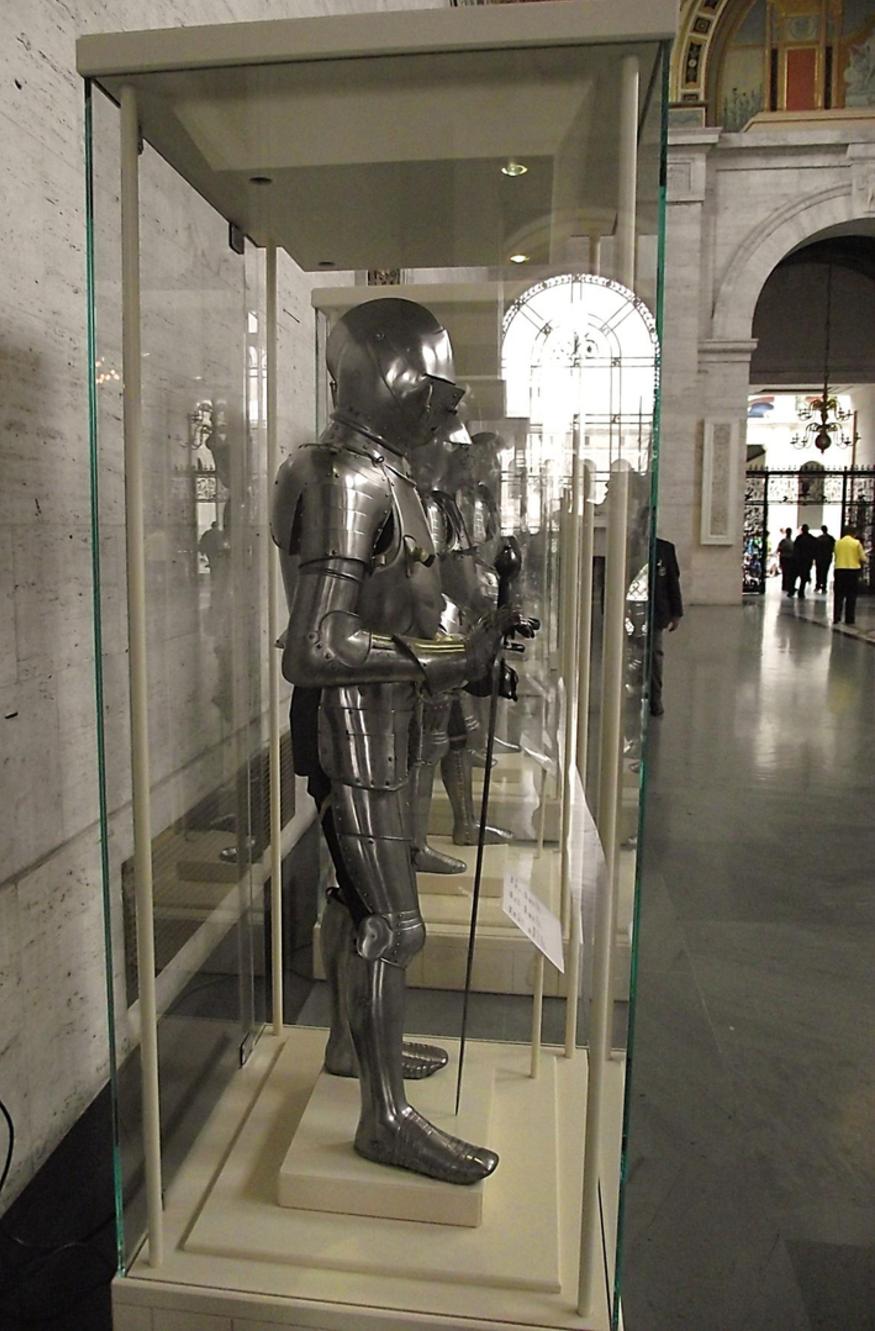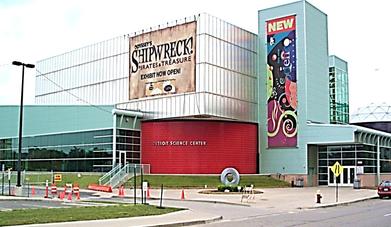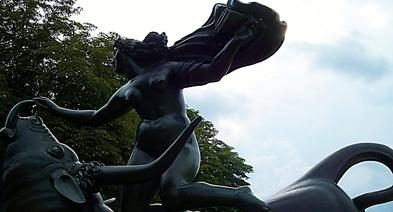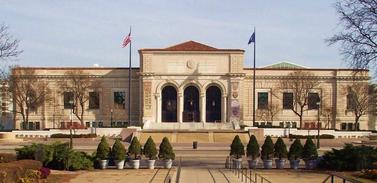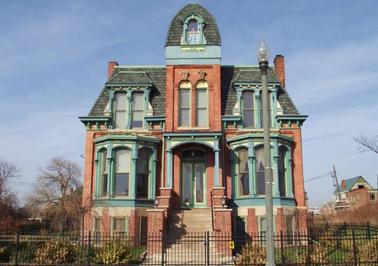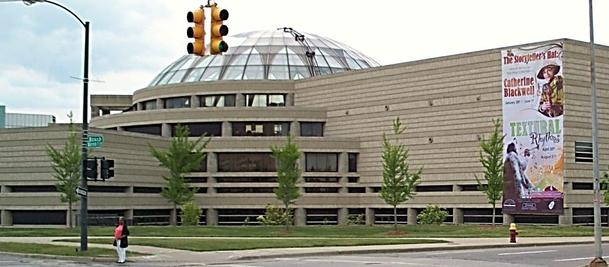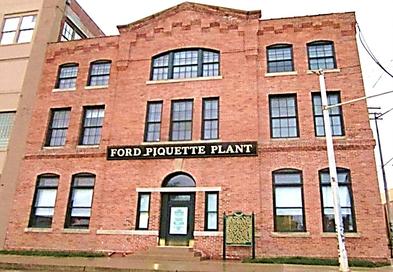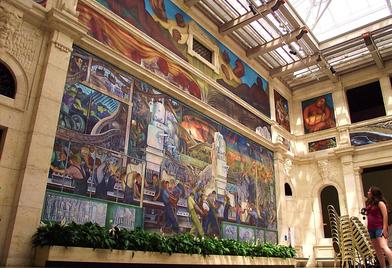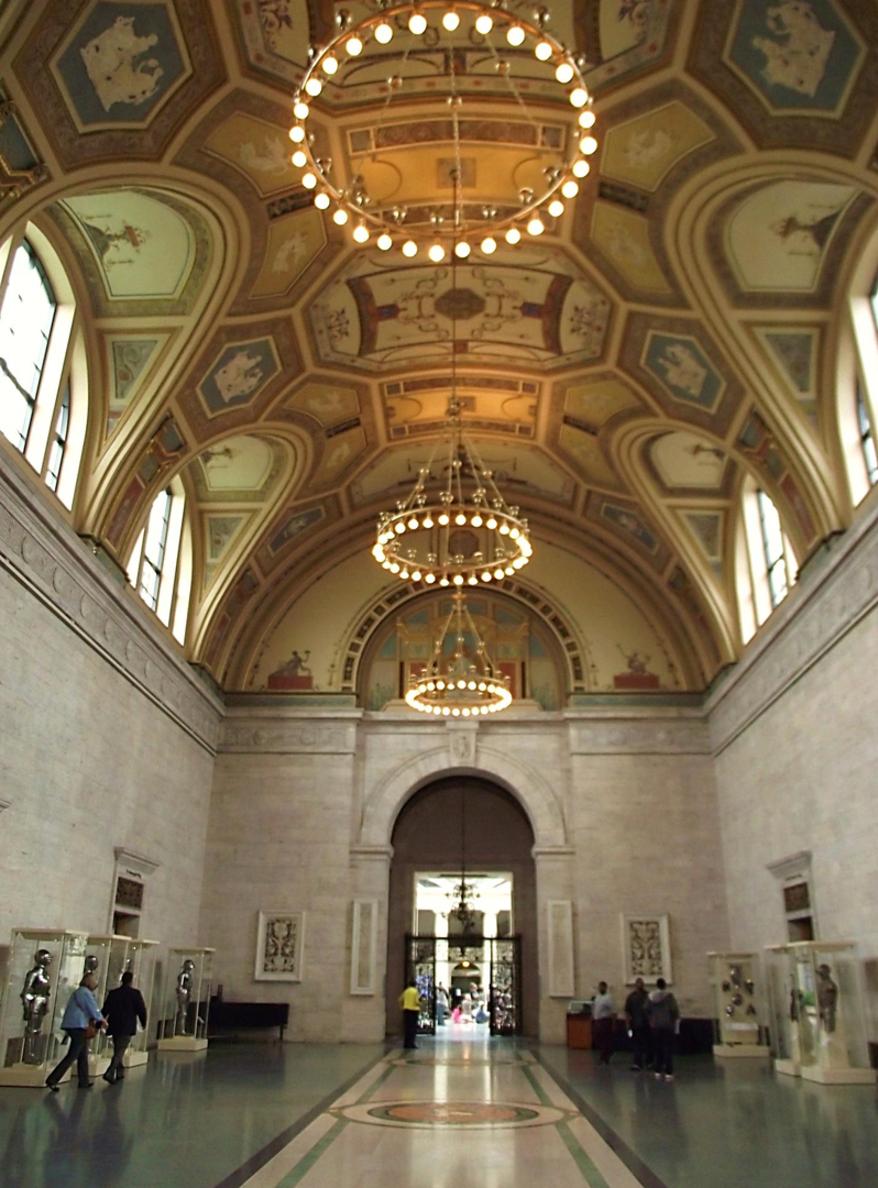 Rivera Court, North Wall Murals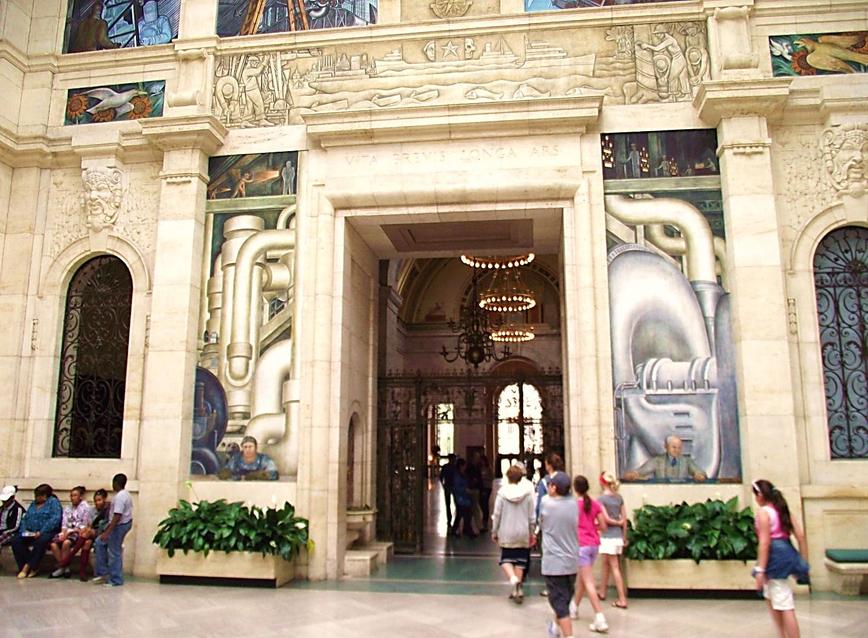 Rivera Court, East Wall Murals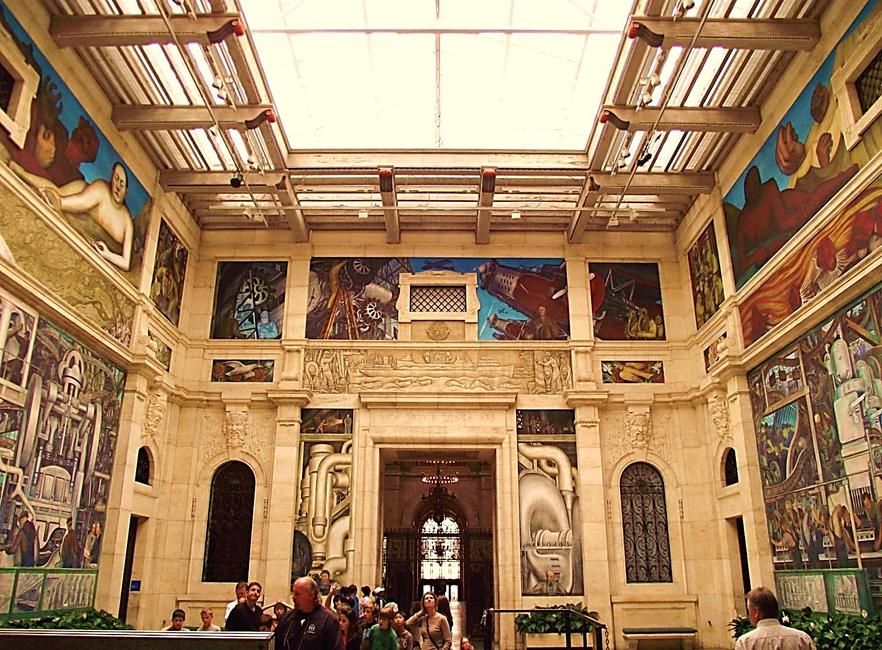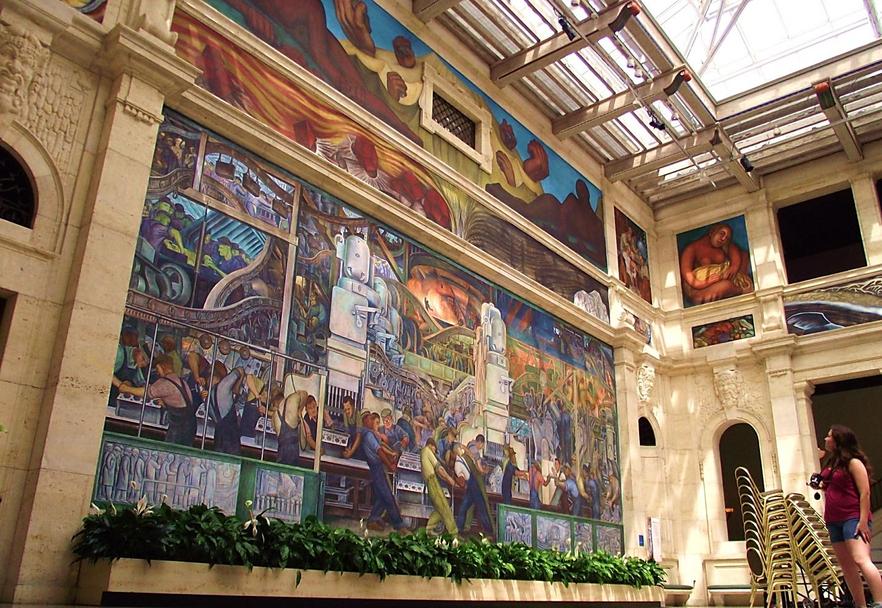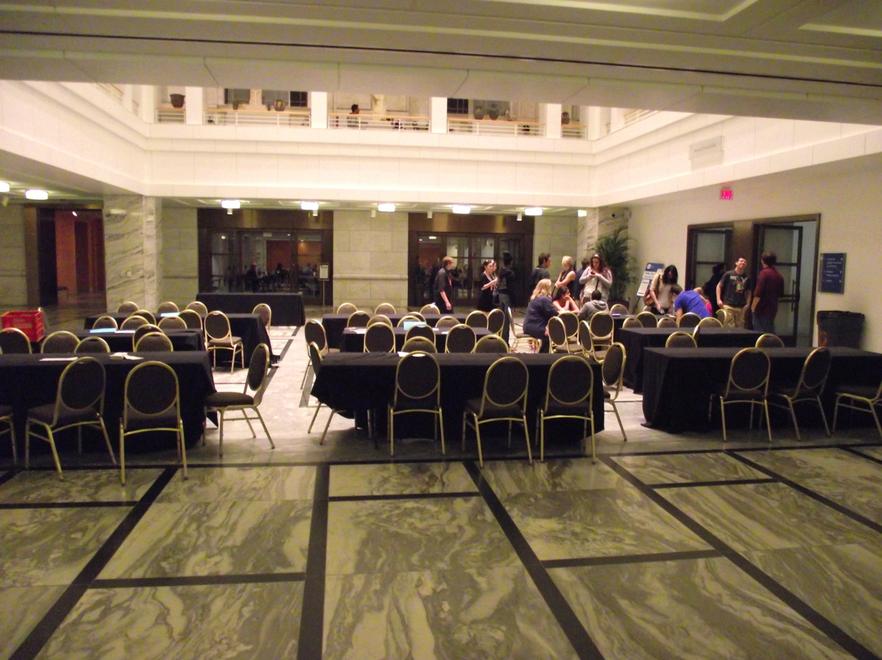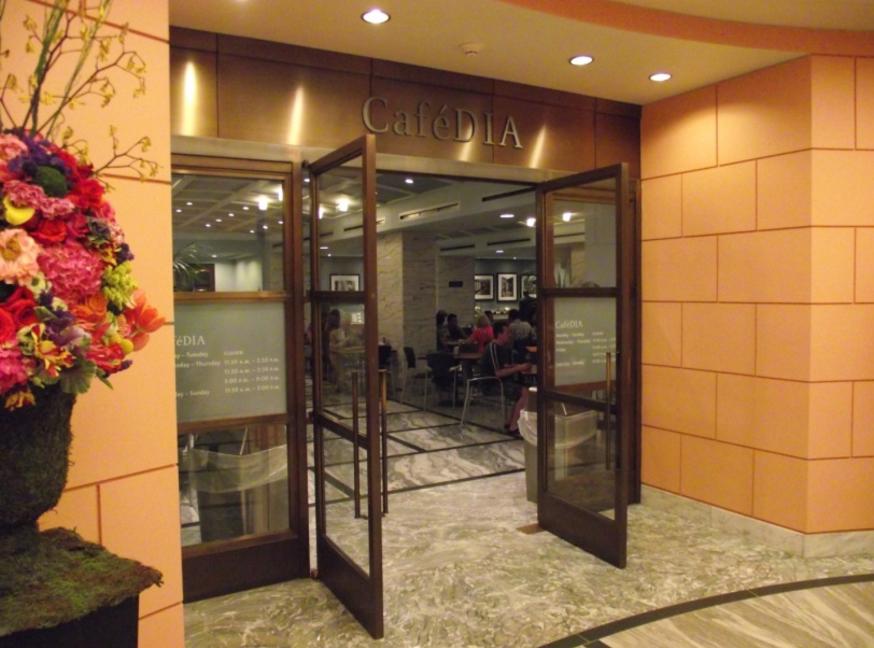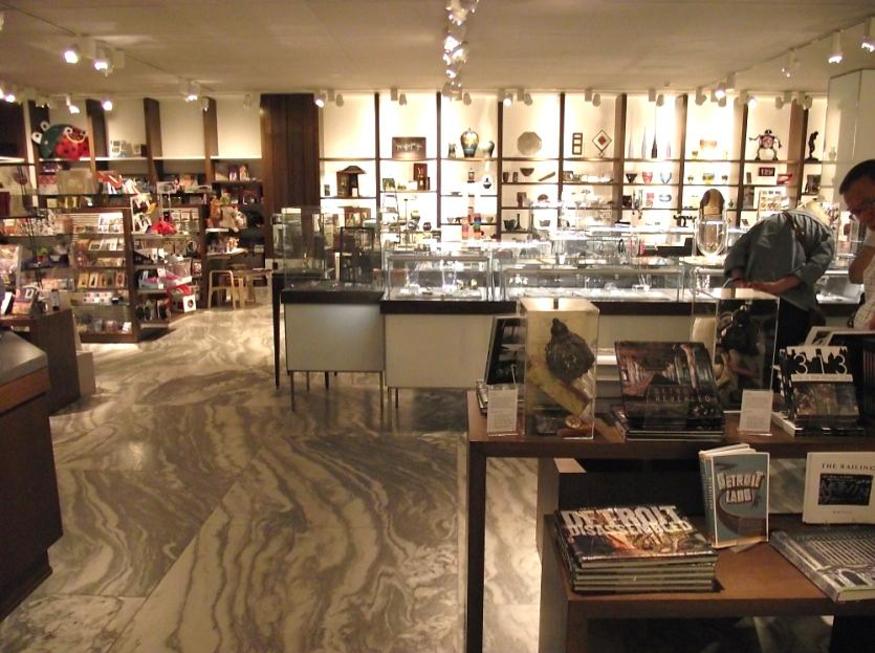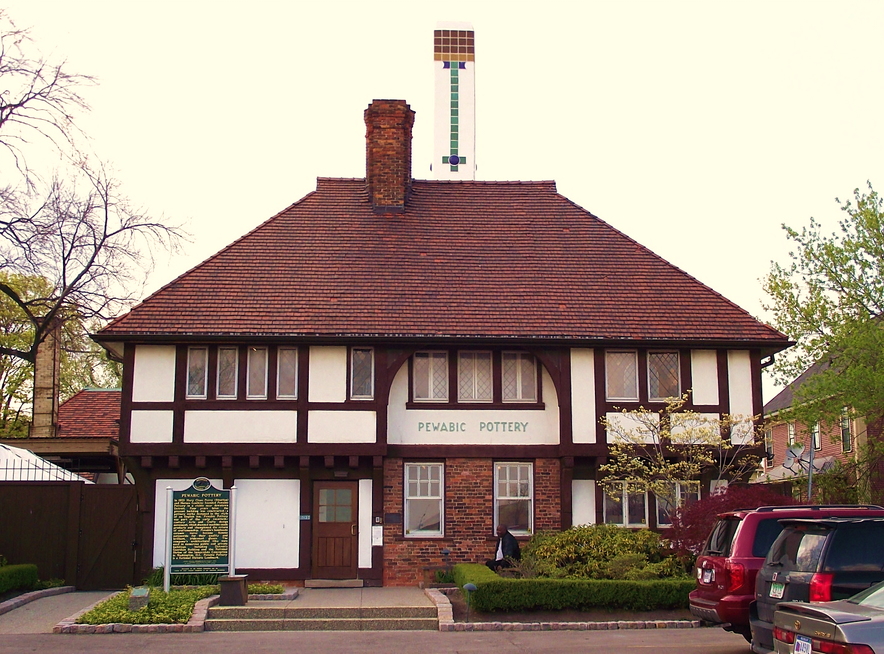 Various Cultural Traditions
​​​
(Refer to Detroit Puppet Theatre in the Theatre section of this site or explore other puppet interests with the Detroit Institute of Arts, Pelham Puppet collection. A combined visit to the Detroit Puppet Theatre Museum, the Detroit Institute of Arts and the International Institute is recommended for serious puppet and doll fanciers.) The Detroit PuppetART Theatre Museum is located at 25 Grand River in the Theatre District at the center of downtown Detroit. (313-961-7777
www.puppetart.org.
)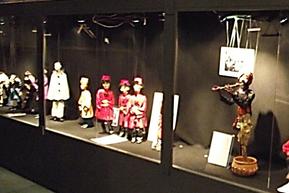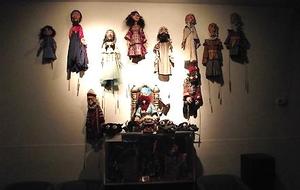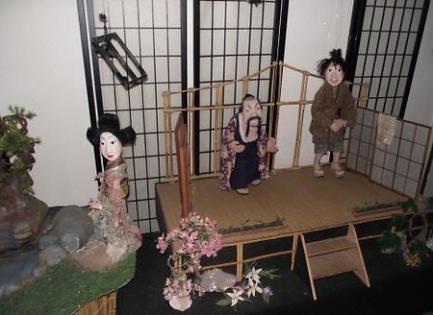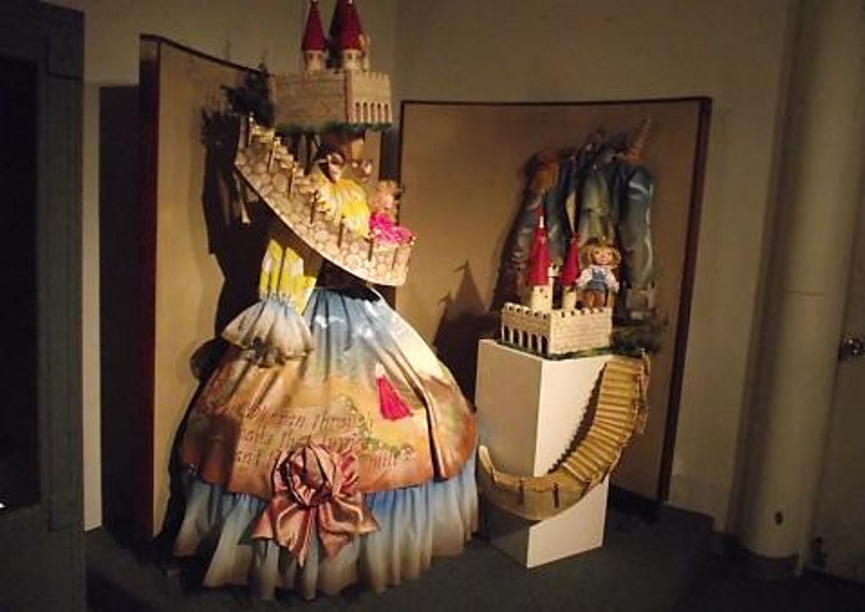 ​​

The museum displays puppetry exhibits, puppet collections from different cultures, and includes a library and videos.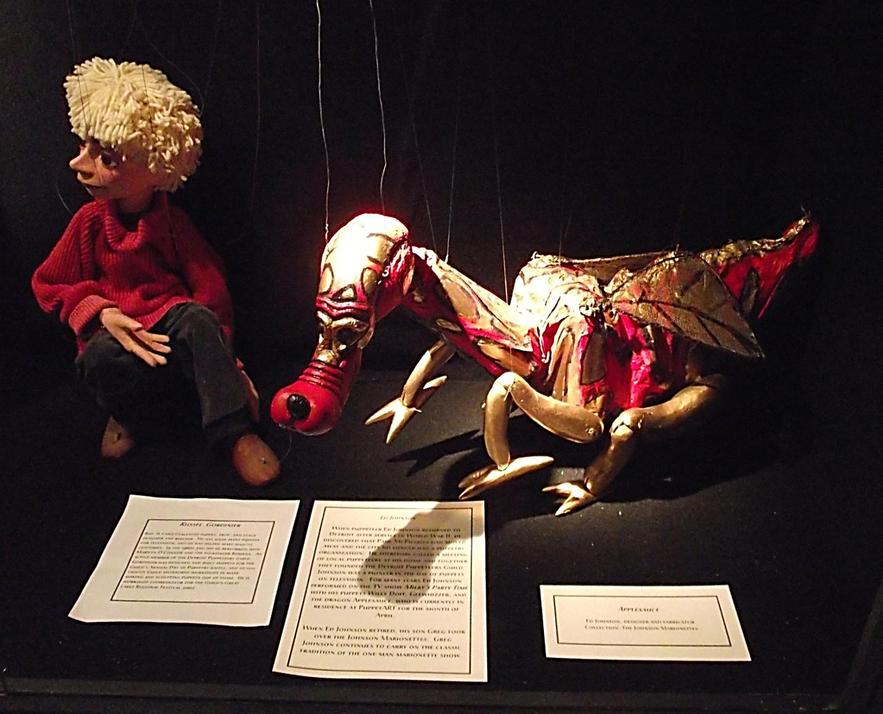 ​​

Persons performing in this program are master puppeteers who came from the former Soviet Union. Known as the PuppetART troupe, they conduct workshops and perform various shows for child and adult audiences.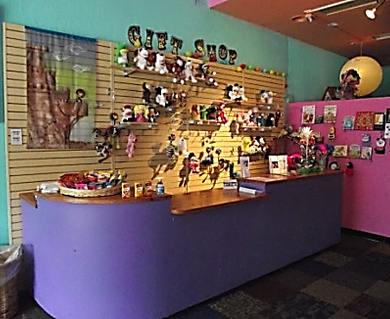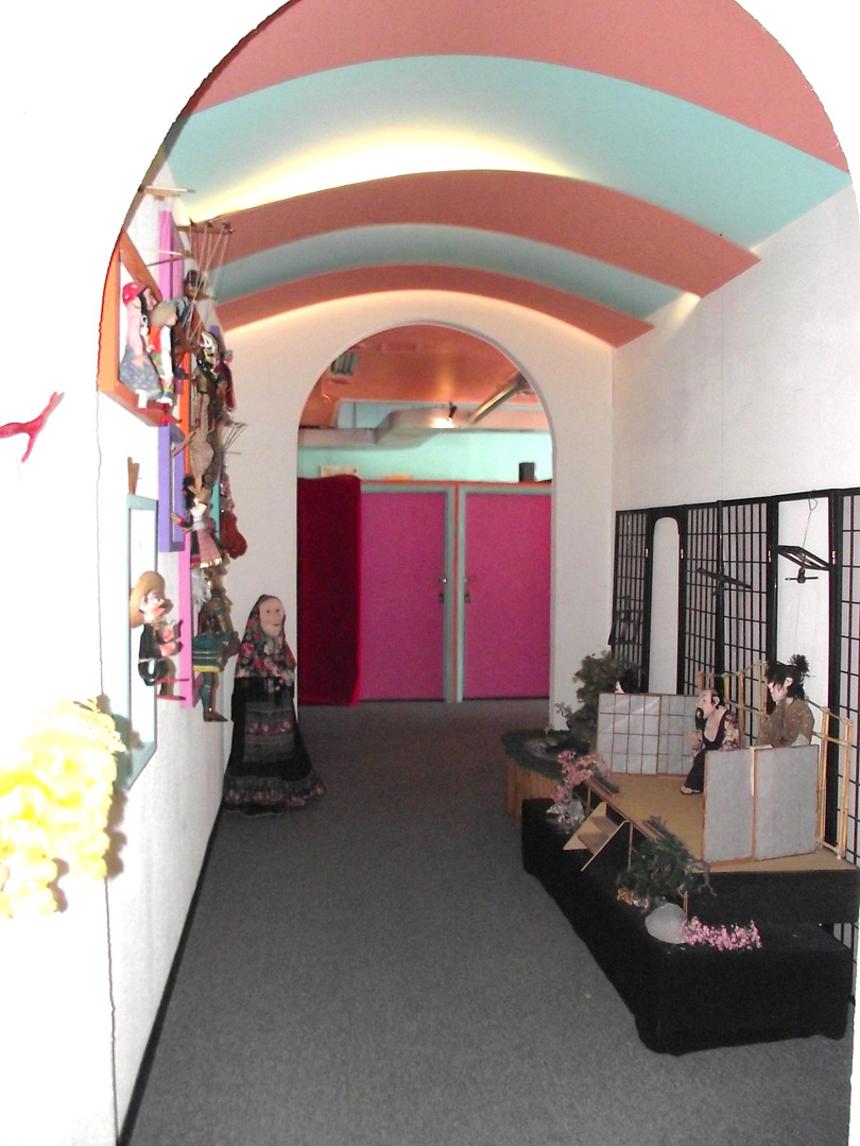 ​
Best Viewed in Google Chrome.

​​
The Edmund Fitzgerald lake freighter is chronicled through its tragic Lake Superior voyage during a November storm when all hands were lost.

​​​​
√Rec Belle Isle Aquarium (Belle Isle Park)– open Saturdays and Sundays only: The Belle Isle Aquarium, designed by Albert Kahn, was originally operated under the auspices of the Detroit Zoo, and is the oldest aquarium in the U.S. Built in 1904, it is largely a replica of the Anton Dorhn Aquarium, the world's first aquarium, opened in Naples, Italy in 1873 where the Belle Isle Aquarium was once a source of pride among local Italians. The Gothic style aquarium is decorated with a keystone carving of Neptune above the entrance. This is a 10,000 square foot brick building with a large gallery, covered by a green glass roof, containing grottos and 60 exhibit spaces. The luminous green ceilings are sheathed in Detroit's ubiquitous Pewabic tile. The aquarium once held about 1,500 fish. (The basement was a Speakeasy during prohibition.)

The Belle Isle Aquarium housed many freshwater species of fish native to the Great Lakes and other areas, some of which were ancient by fish standards and died unexpectedly during transfer to other facilities when the full-time aquarium closed. The Belle Isle Aquarium has suffered from maintenance issues and budget cuts, forcing it to be closed most of the time. It may open again on a full-time basis only if financing is resolved. It opened temporarily during the Shiver on the River event and recently for as much as three days per week due to the generosity of several volunteer docents who work for free. Some aquarium supporters have expressed a desire to open a new, super aquarium Downtown. But groups like the Friends of Belle Isle Aquarium have sought to rehabilitate the facility and bring it back in good standing. Perhaps their chances will be improved under the direction of the Belle Isle Park Conservancy. The State of Michigan has become the island's proprietor since February of 2014. The aquarium is located next to the Anna Scripps Whitcomb Conservatory at Inselruhe Ave., Belle Isle Park. (313-852-4141 http://belleisleaquarium.com/aq_hist.html.)




​

​
Authentic period paintings of early lake transportation are complemented by dioramas and models

Cut-a-way View of Giant Passenger Paddle Wheeler
City of Detroit Passenger Steamer Model with Preserved Fireplace, Sconces and Carved Millwork
SS City of Erie Painting and Paraphernalia
​
Displays trace lake transportation from Native American canoes to present-day freighters.

The Pilothouse View ONthe River
Blue Heron Lagoon from Road
La Salle Portion of Stained Glass Mural
SS City of Detroit Smoking Lounge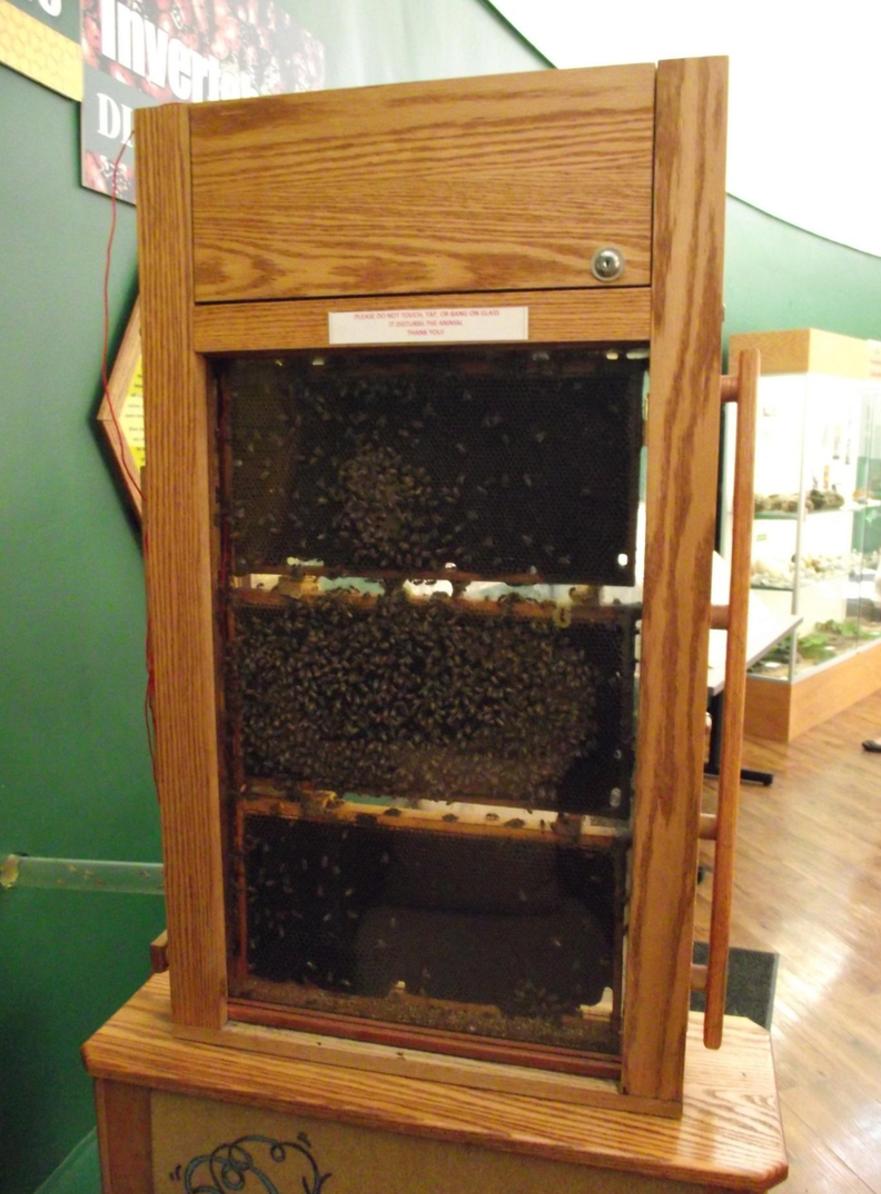 ​​Note: Belle Isle Park is a 982 acre Detroit park in the Detroit River accessed by bridge. Belle Isle Park has just been placed under the auspices of the Michigan Department of Natural Resources as Detroit's second state park (via a 30-year lease by the state). Under its operation the state has already begun major new improvement programs to the grounds and facilities.

Since 2014 each visitor entering by car requires a specially designated license plate tag for park access (an $11.00 charge due on their birth month). Anyone entering by approved shuttle bus or on foot or bicycle will be admitted free. Motorcycles require a $5 pass.

√Rec
Detroit Historical Museum
(admission is free): The Detroit Historical Museum has 200,000 artifacts -- of which 600 are on display -- featuring exhibits in the basement and on two upper levels. A full renovation was completed in 2012. The second level has been expanded.
"The Streets of Old Detroit" and Related Exhibits, Basement Level
The museum now contains seven major attractions displayed on each floor and in several ancillary facilities:


Basement Level-- The Streets of Old Detroit, Glancy Trains, Train Depot, Cafeteria, Auditorium, Grand Trunk Passenger Station and Wrigley Hall

First Level-- Allesee Gallery of Culture, Museum Store and Frontiers to Factories,

America's Motor City and Kid Rock Music Lab

Second Level -- Detroit: Riding the Rails, The "Arsenal of Democracy" Doorway to Freedom – Detroit and the Underground Railroad and New to Collection (priceless artifacts of special note)


Outdoor/Indoor

-- Gallery of Innovation, Community Gallery and Special Exhibitions Legends Plaza
In addition, the basement houses a cobblestone, block-long stretch of The Streets of Old Detroit an 1840s to early 20th century collection of shops stocked with period wares and authentic furnishings

​​
College for Creative Studies

: The Center Main Gallery and Josephine F. Ford Sculpture Garden and student gallery are located at the Walter B. Ford II Building at 201 East Kirby close to the DIA and other museums.

A second campus is located further north. The Taubman Center is located in the New Center area on Milwaukee across from the [GM] Cadillac Center. (313-664-7400 collegeforcreativestudies.edu.)


​
​Total pieces in the museum's collection number more than 65,000 and are recognized as among the greatest variety and quality found anywhere.

Rivera Court, South Wall Murals
Rivera Court, West Wall Murals


African-American and Native-American Collections
Upstairs Stratton Gallery Historical Exhibits
​
​​
√√Rec
Pewabic Pottery
(Museum, Studio, School and Store): This is a local treasure unique to Detroit but recognized by its devoted patrons worldwide. In this English Tudor building thrives an important center for tile craftsmanship -- much more a product of the Arts and Crafts movement than a feature of Detroit's industrial heritage.
Map of East Town/Rivertown
​​

Michigan Sports Hall of Fame

: This is a small, inconspicuous hall begun in 1954 to honor Michigan's sports greats who were professional or amateur players, and those who made great contributions to local sports in general. It is largely a hallway in the back of the Cobo Convention Center. Those first inducted into the Hall were inaugurated in 1955. The Hall displays large bronze plaques of inductees (like Gordie Howe) as well as big photos mounted on the hallway wall.



Additional recognition is given to the best and brightest high school scholar-athletes displayed in the Tomorrow's Winners Awards. The Hall recently received its own special honor of a Lifetime Achievement Award by the DAC (Detroit Athletic Club) and the March of Dimes. It is being renovated with the general renovation of Cobo Convention Center. Cobo arena seating was eliminated. The Sports Hall of Fame is located at 1 Washington Blvd. inside the Cobo Convention Center, by the Detroit River in southwestern Downtown. (248-473-0656

www.michigansportshof.org/

.)



​​

√Rec

Detroit PuppetART Theatre-Studio-Museum

:

Begun in 1998, this is an entertaining, 70-person puppet studio theatre

and museum that includes a growing display of the puppet craft.





How to use this Page:

This page describes museums and collections in Detroit including a few in the nearby metro area. Together they appeal to interests from history to transportation. It's recommended you take special note of places in this unusual city, shaped by a rare combination of people and events. Detroit's exclusive neighborhoods are insights on living museums built over a century ago while others are visual monographs of affluent Detroiters today. Tours are available to most of these neighborhoods. Some offer bed and breakfasts or other accommodations. Once you complete your review of page 2a you are urged to continue with pages 2b and 2c. (ENJOY THE MOTOR CITY AND HAVE A PLEASANT STAY!)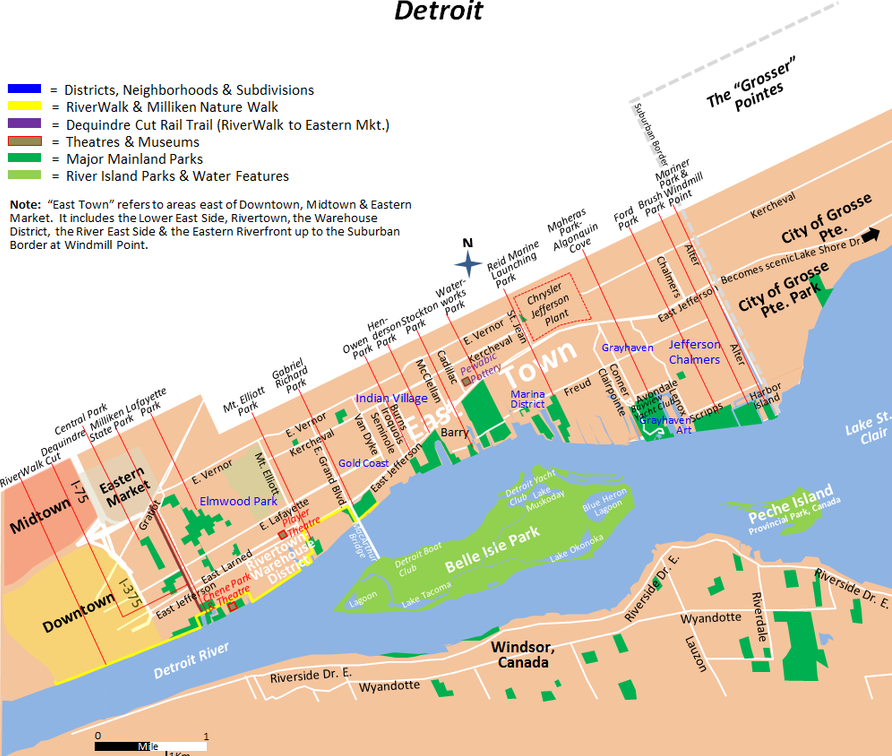 Bird Interpretive and Feeding Station Observation Windows
MacArthur Bridge, View South toward Belle Isle Park and the Boat Club
Michigan Science Center

(formerly Detroit Science Center): Already one of the ten largest science museums in the nation -- it was just expanded for the second time. Recent additions include the Thompson Educational Foundation (TEF) for University Prep Science & Math (UPSM), and a new lobby, gift shop and Welcome Center. Interactive, hands-on exhibits abound throughout the museum in addition to many other attractions for children and adults. The Science Hall is host to many travelling exhibits with galleries permanently dedicated to space, natural science and biology. An Apollo capsule sits atop a portion of gantry adjacent to a video demonstrating thundering launch sequences. Scientific principles are cleverly portrayed. The museum features Dassault Systemes Planetarium, the IMAX Dome Theatre, the Toyota Engineering Theatre, the Chrysler Science Stage, The Motorsports Hall of Fame, a child-scale U.S. Steel Fun Factory exhibit, a 4-D Theatre and Special Events Lobby. These venues are designed to stimulate intellectual curiosity.

Traveling exhibits have included Body Worlds -- bodies permanently preserved by plastination, Body Human a larger version of the same display, Accidental Mummies of Guanajuato, the science and sets of the original Star Trek TV series, Dinosaurs Unearthed, one of the largest touring dinosaur museum collections, Wish Upon a Butterfly and Kidstruction Zone. (The museum is located in the Midtown, Cultural Center, across from the DIA at 5020 John R. Street. (313-577-8400

www.sciencedetroit.org
)
Early Asian Metal Smithing
​​​​
​​1,600 quality objects are on display in more than 100 galleries, making the DIA one of the three finest art museums in America -- a must-see while in town.

"The Merrymakers," French Artwork
​​
​the Church and Whistler paintings, and subjects of the Impressionist period, by Renoir and Matisse. African American and Islamic Art galleries are among the newly enlarged exhibits.

​
​the medieval suits of armor,

​
a Cafeteria, Kresge Court with live music, and a renovated Film Theatre that is one of Detroit's original film palaces.
​​​​
DETROIT
ENTOURTAINMENT

.

COM
Always popular are the expansive Diego Rivera murals,
Donatello Ceiling Painting
​​​​​

One of the greatest public art museums in the nation, the DIA recently completed an exhaustive renovation that added 77,000 square feet, including new galleries and child-interactive exhibits.
​​​​​
√√Rec Detroit Institute of Arts (DIA):
Popular Detroit Commemorative Plaques, Vases and Souvenir Items
​​​
Its celebrated tiles are built into the living museums of downtown skyscrapers, the Guardian and Stott, contributing both exterior and interior applications. Pewabic decoration is even found in Belle Isle's Scott Fountain. Refer to Attractions, Belle Isle.
Pewabic Pottery is a working museum, studio and school. The museum also promotes work by other artists and sells their wares.
Upstairs Museum/Pewabic Historic Gallery
​​​​
However, the grandees of industry have always nurtured the popularity of this ceramic ever since Mary Stratton introduced her first iridescent varieties in 1903.
Mesoamerican & Pre-Columbian Statuary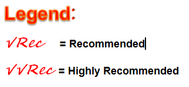 A Deer Encounter in a 1-acre enclosure gives visitors a close-up view of the twenty-five remaining fallow deer that once roamed in the hundreds on the island after being brought here from Europe many years earlier.
Beehive Observation Station
​​
These deer are a miniature variety who dominated the island's ecosystem, eventually becoming diseased and a traffic hazard.
Circular Layout Exhibition Space


Live music is presented and the museum store sells specialized art, books, journals, t-shirts and magazines. The cafe offers organic food and unusual sandwiches. Admission is free, but check the schedule for hours. The museum is located in the Midtown, Cultural Center at 4454 Woodward, four blocks south of the DIA and three blocks north of Orchestra Hall. (313-832-6622.

mocadetroit.org.

)
Hellenic Museum of Michigan: This is a new museum which houses a permanent collection chronicling the Greek immigrants of Detroit. It includes a cafe, and meeting area, and complements Wayne State

University's collections and program of Modern Greek studies. It's located at 67 E. Kirby (Former Children's Museum Building) near the DIA and other museums. Refer also to Greektown attractions on the Events Calendar Page. (hellenicMI.org.)
The Kelley Ranch Home, Midtown
√Rec Leopold's Books closed: This is a small, independent bookstore opened in 2009, but it has a collection of curated books, including graphic novels, zines, art monographs, literary fiction and nonfiction. A broad range of magazines is available that features art and design. Books are arranged to optimize browsing so the patron can discover interesting literature. The bookstore is located in the Park Shelton building next to other great stores and restaurants at 15 E. Kirby St. in Midtown near the DIA and area museums. (313-875-4677 www.leopoldsbooks.com/ .)
√Rec Burton Historical Collection and Related Archives (Detroit Public Library -- Main Branch): The library was recently renovated in marble with new furnishings throughout. Not just a library, this venerated museum houses a group of historical collections within the Detroit Public Library's main branch on Woodward. It contains a large Pewabic tile fireplace and metal sculpture.

The great collections have major importance for Michigan and the nation, providing a treasure trove for both researchers and genealogists. The Burton collection was donated by Clarence M. Burton, which included his original archives as well as subsequent contributions of genealogical material, a rare book collection, and an image collection. It now includes the Ernie Harwell Sports Collection donated by the late Tigers radio broadcaster.

The Harwell collection alone is nearly as large and valuable as one contained at the national Sports Hall of Fame. Other archives at the library include Drawing Power, Motor City Ad art, The Making of Modern Michigan and The Hackley collection of African American music contributions. In addition, the archives contain The Lincoln Collection of presidential manuscripts, documents and letters, the Harvey C. Jackson Collection of photographs, and the Third Michigan Cavalry Collection, obtained from the Grand Rapids unit that fought mainly in the Civil War's southwestern theatre of conflicts.

The entire collection is located in the Main Library at 5201 Woodward, across from the DIA and the Detroit Historical Museum. (313-833-1480

www.detroit.lib.mi.us

.)
A gift shop at the Historical Museum offers books and mementos of the region. Several original Detroit beverages and snacks are sold here.

The museum's cost of admission is no more than a smile of appreciation.

Exhibits appeal to a variety of interests.

The Motor City exhibit records the rise of nation's auto industry, which first travelled those roads, and visitors can see a portion of a 1990s-era, working assembly line. The first American automobile and other vehicles are on display. Many more vintage autos are stored at the museum's buildings at Fort Wayne, downriver.


Museum Gift Shop, First Level
Early 90's Era Assembly Line, First Level
Allesee Gallery of Culture, First Level
The "Office Supply Company" on the Corner (Basement Level)
Detroit Historical Museum
Interactive Glancy Train Model Exhibit, Basement Level
Detroit Film Theatre (DFT)
Food and refreshment are available, and you can see a fine film at the Film Theatre or listen to a music presentation in Kresge Court on Fridays. (Occasionally Sundays feature live music as well.) ​
Carved Wood Motorcycle Sculpture
​
While other museums may have larger collections, few have such an abundance of great work on continuous display.
The "Wedding Dance" by Bruegel
Impressionist Period (" Nut Gatherers," center)
As part of the many improvements at the museum, artwork was rearranged to afford the visitor the best views. (According to docents, child-friendly presentations are so effective some children refuse to leave! It's true.)



The museum earns kudos as one of the best curated in the U.S. and gained rave reviews for its Frida Kahlo-Rivera exhibition.



Special apps are available for Rivera Court painting details that explain hidden symbols and cryptic political messages in the imagery.

The encylopedic collections at the DIA include: the Mesopotamian; Greek; Etruscan; Roman; Asian; Islamic; Egyptian;
Midtown and Eastern Market Map
The Midtown area's museums have made numerous renovations in the past several years. The Detroit Institute of Arts received two large wings and massive restoration. The Detroit Public Library Main Branch and museum galleries were renovated. The Detroit Science Center became the Michigan Science Center after a major expansion. The Detroit Historical Museum and the associated Belle Isle Dossin Great Lakes Museum have each completed major renovations. The Hellenic Museum, the Cass Corridor Museum and several new private art galleries were opened.

In spite of difficult period in municipal financing major city attractions have experienced a major revival.
​
The museum is located at 10125 E. Jefferson Ave. in the east side residential area near the Indian Village neighborhood on Cadillac. (313-822-0954, ext: 114 store, 118 orders, 128 tours.) Ceramic enthusiasts may also be interested in visiting Motawi Tiles at 170 Enterprise, in Ann Arbor, Michigan, about 44 miles west. (734-213-0017 www.motawi.com/store/index.php.

) Its proprietor is a former colleague of Pewabic Pottery, and has created her own following throughout much of the U.S.





Fabrication/Kiln and Training Area
Associated Studio Gallery Artist Products (Non-Traditional)
Pewabic Gift Items and Christmas Ornaments
Detroit PuppetART Theatre Museum
Museum Sculptures and other Pieces
A Variety of Puppet Types
Museum Mixed Media Display
​
Ground Floor Pewabic Products
​​​
Puppets include: rod, hand, shadow, floor, marionette and tabletop varieties. Visits to the PuppetART feature a performance, and museum tour. A studio workshop is provided.
The PuppetART facility has become an archive for puppets collected from many of the Detroit area's closed puppet show venues, making it an increasingly valuable historical and cultural refuge for the art of puppetry.
Michigan Sports Hall of Fame -- inside Cobo Convention Center (newly renovated)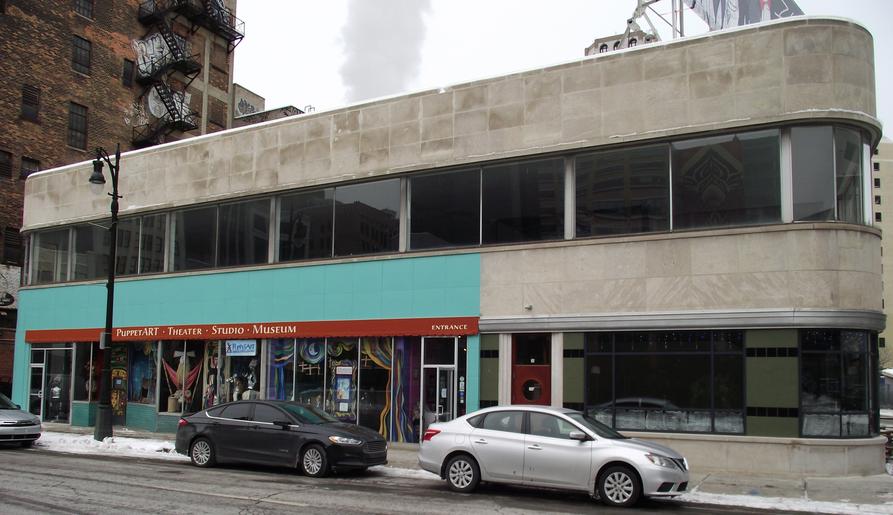 DETROIT TRAIN STATION & SPORTS PLAQUES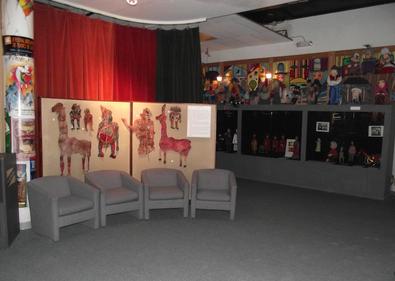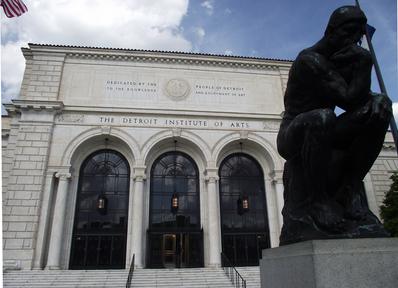 GUARDIAN BUILDING COM- MEMORATIVE (Refer to Page 9 for Guardian Bldg. Details.)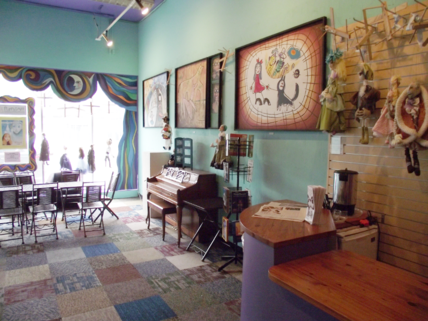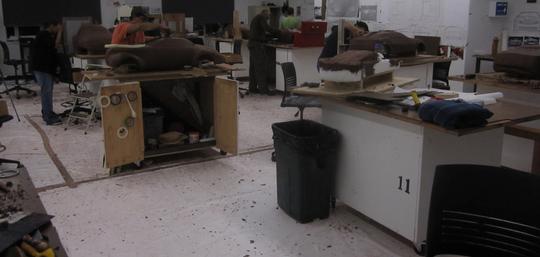 ​​​​
The Miss Pepsi, a hydroplane racer that topped 100mph, is displayed in a small annex to the museum.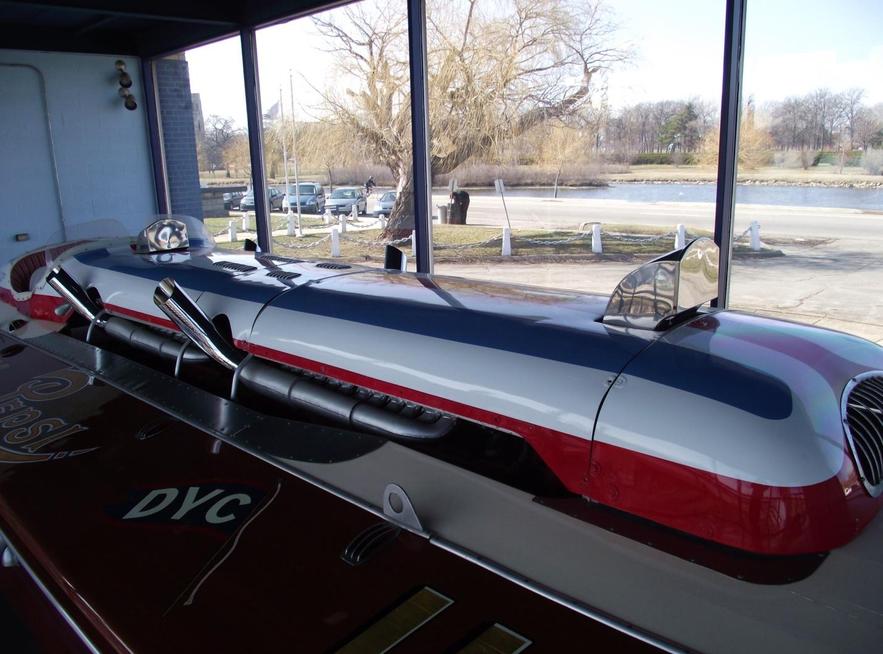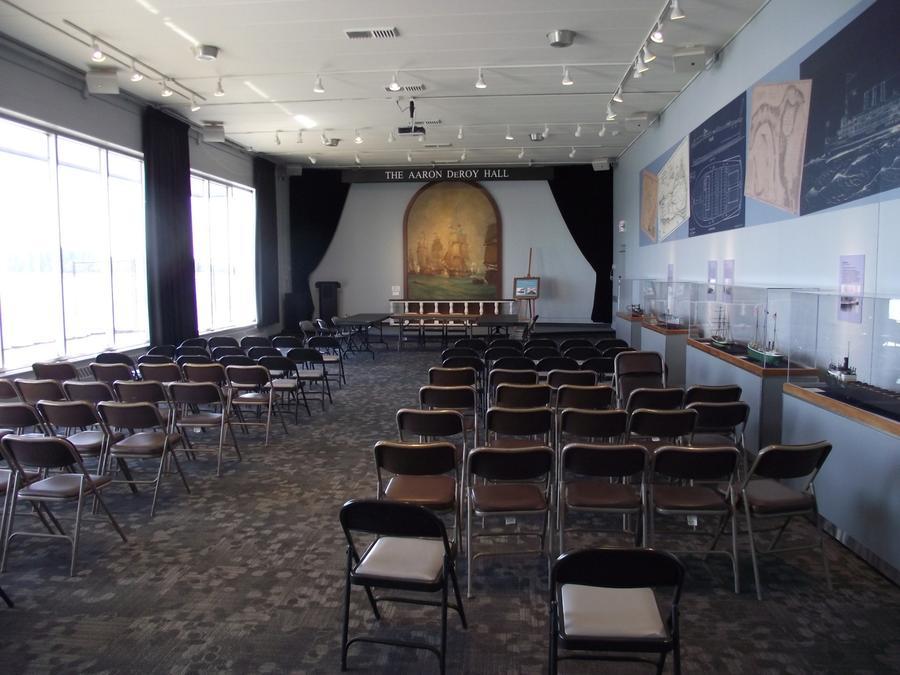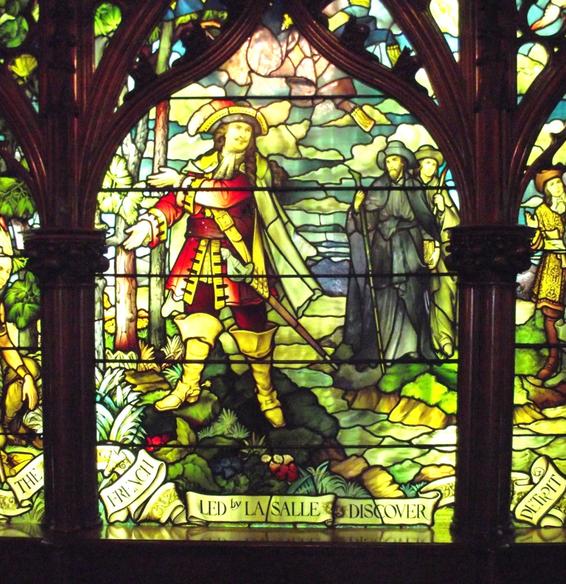 ​​​​
From the river's edge, the building interior greets visitors with ornate wood carvings and the stained glass of the SS City of Detroit smoking lounge.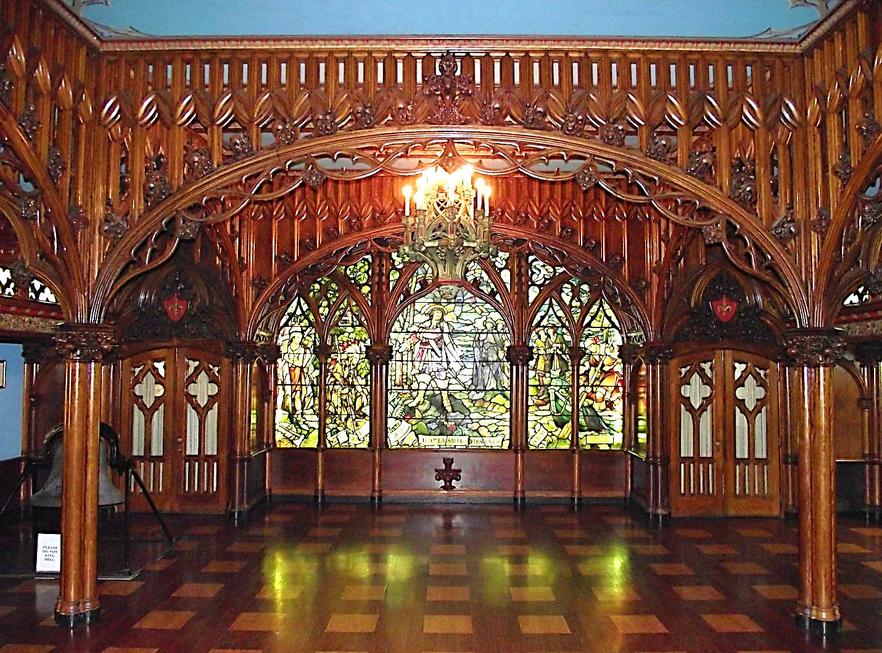 ​​​​
A pair of cannon from the War of 1812 guards the front walkway.
The DIA is located at 5200 Woodward in the Midtown, Cultural Center, across from the Detroit Public Library and the Detroit Historical Museum, near the Charles H. Wright Museum of African American History and Michigan Science Center. (313-833-7900.www.dia.org.)
Detroit Film Theatre Interior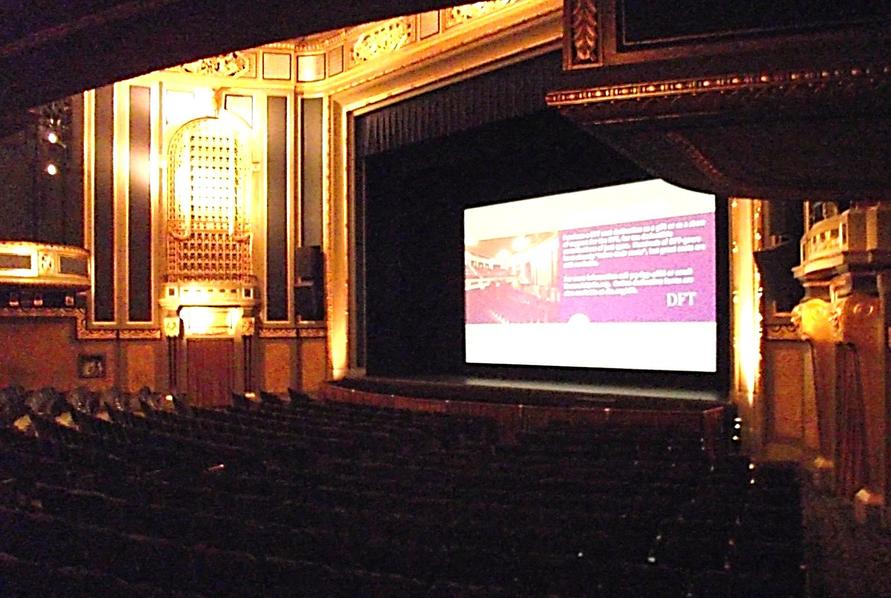 You'll find the Detroit Film Theatre at the east side of the DIA. It's another fine example of the city's original film palaces. (Refer to Theatre Page 3 for more details.) Most theatres have been converted to live stage venues. This one remains active as a limited release and art film exhibitor. The entire theatre was recently renovated. It's also the setting for the Friday PBS television series, Film Festival, hosted by Eliot Wilhelm.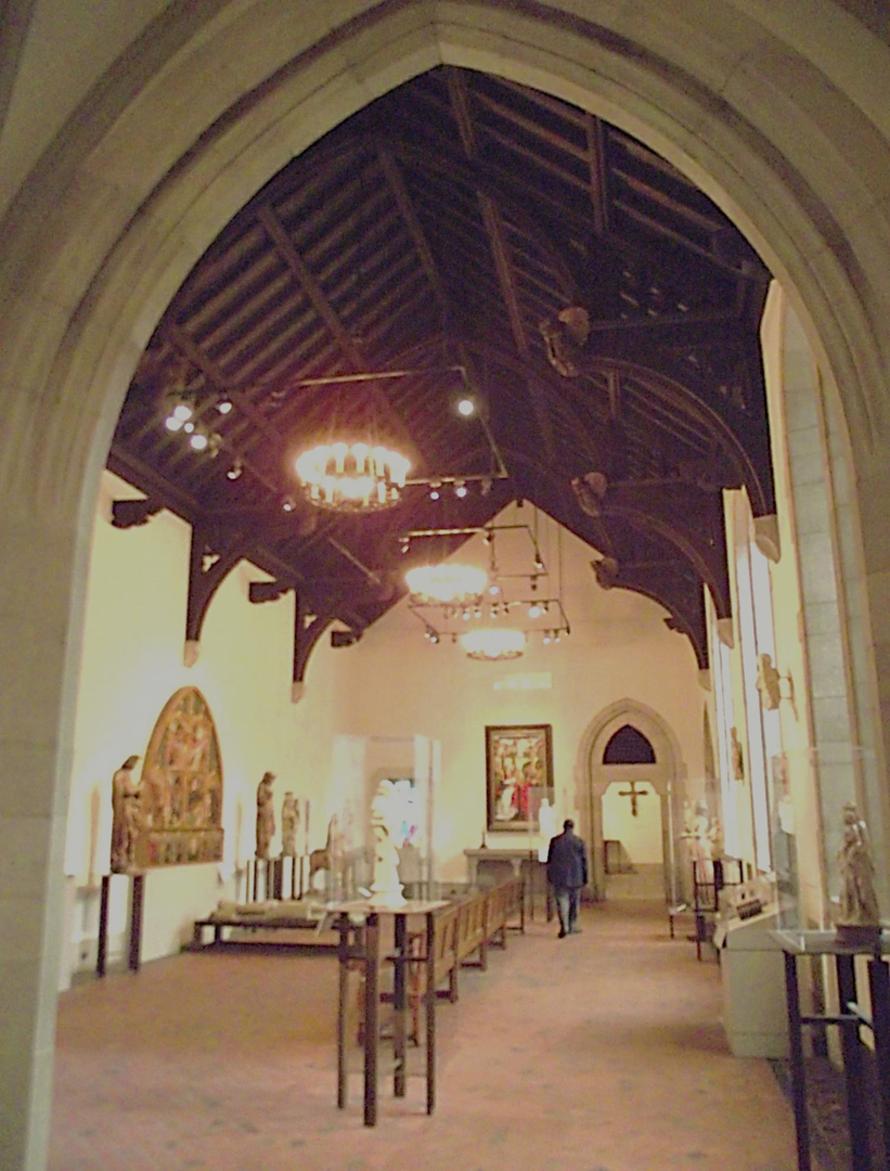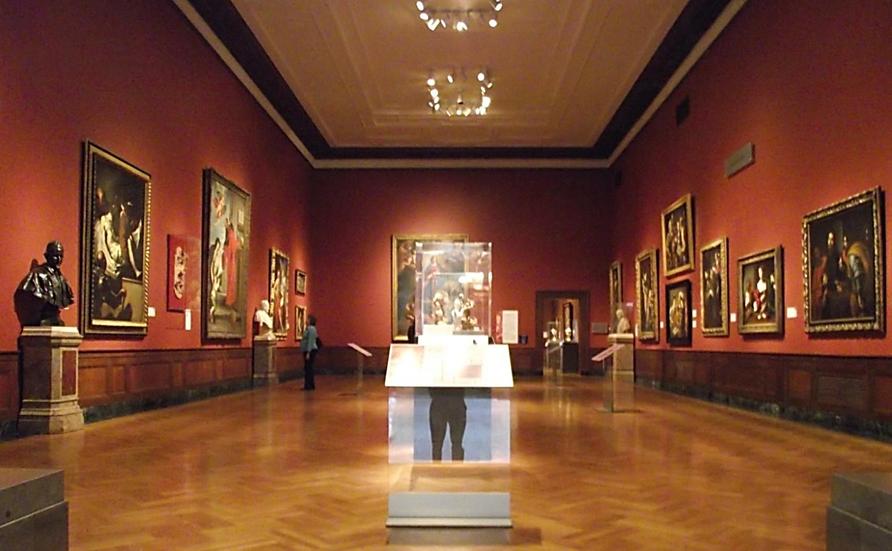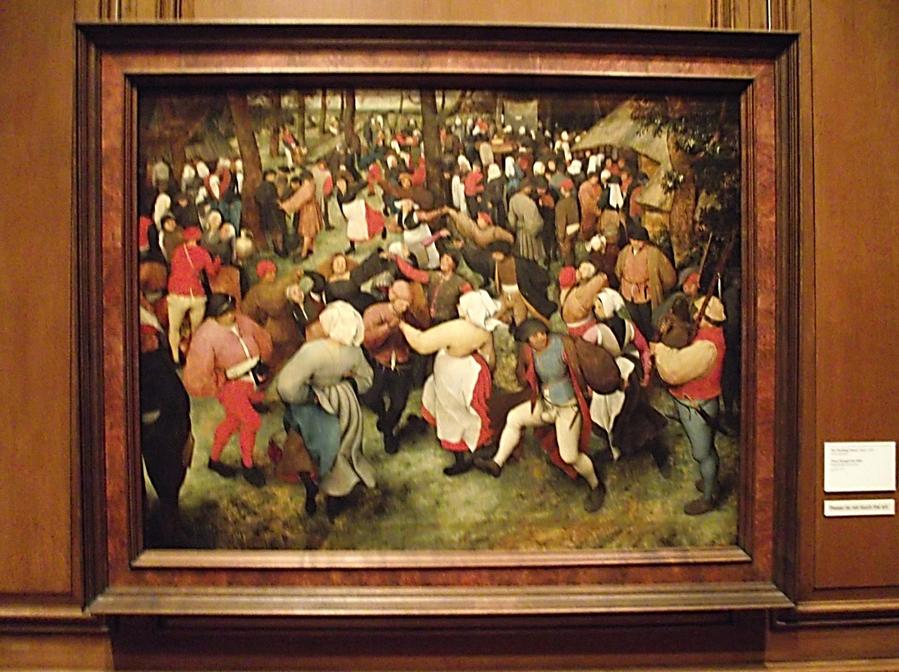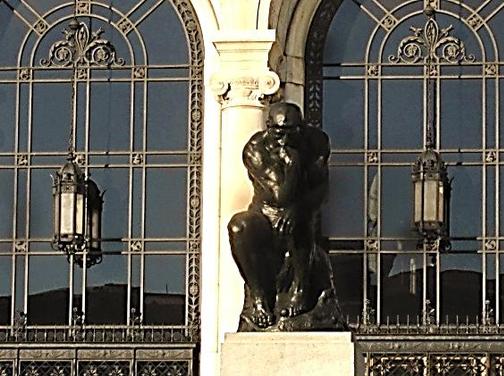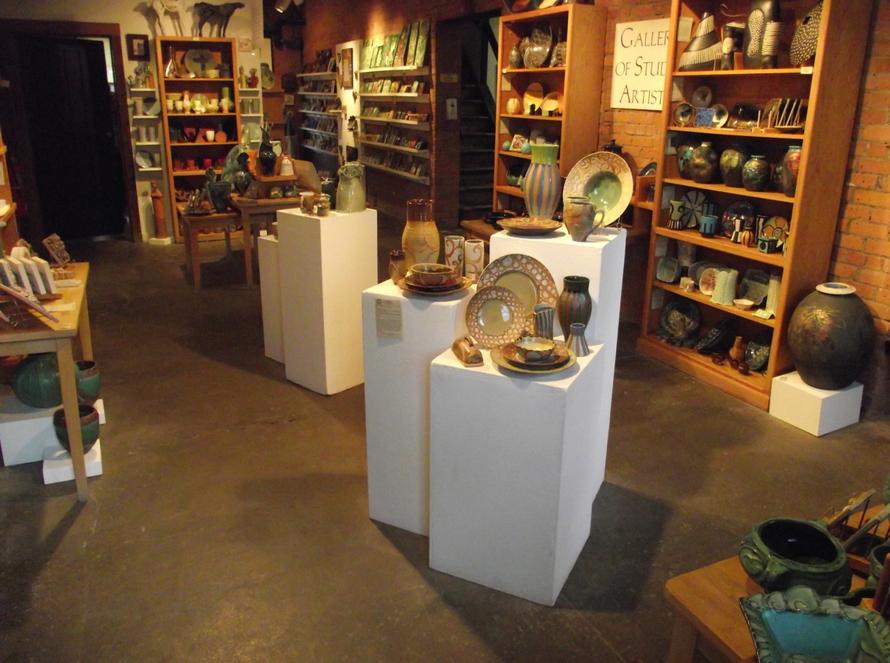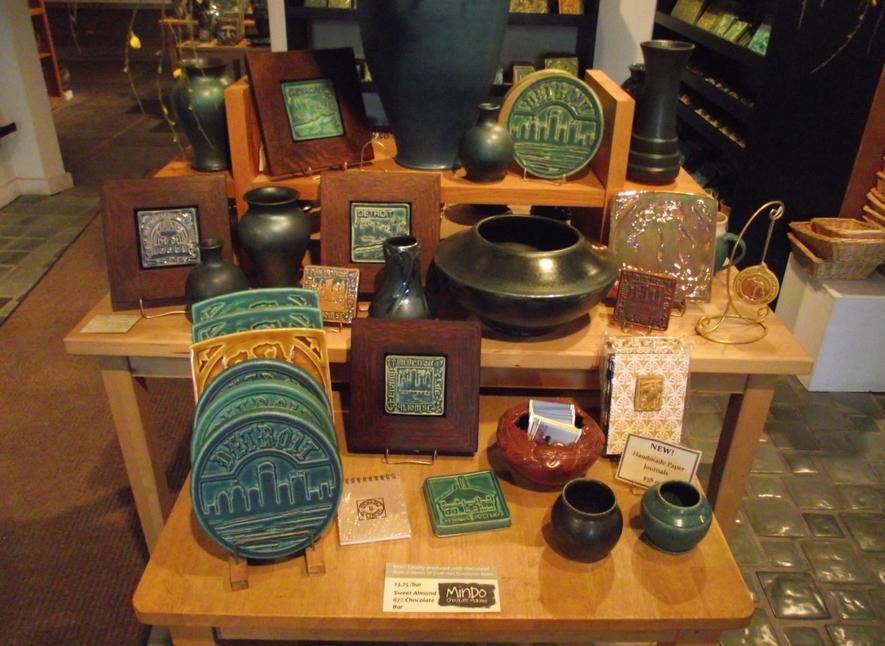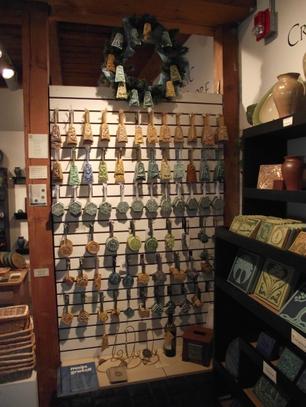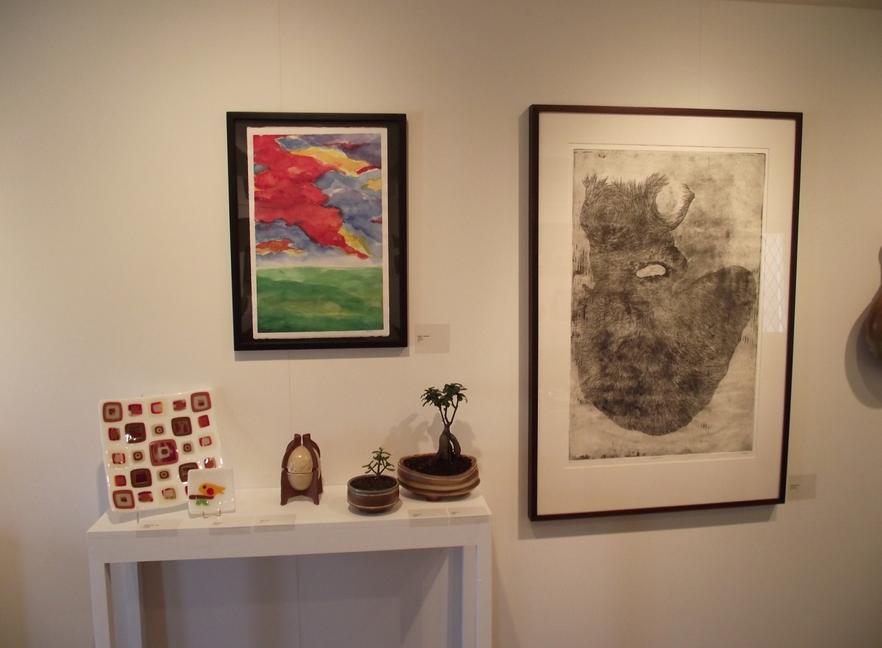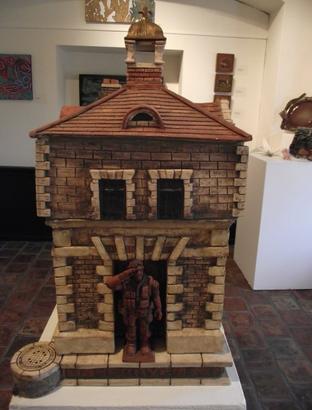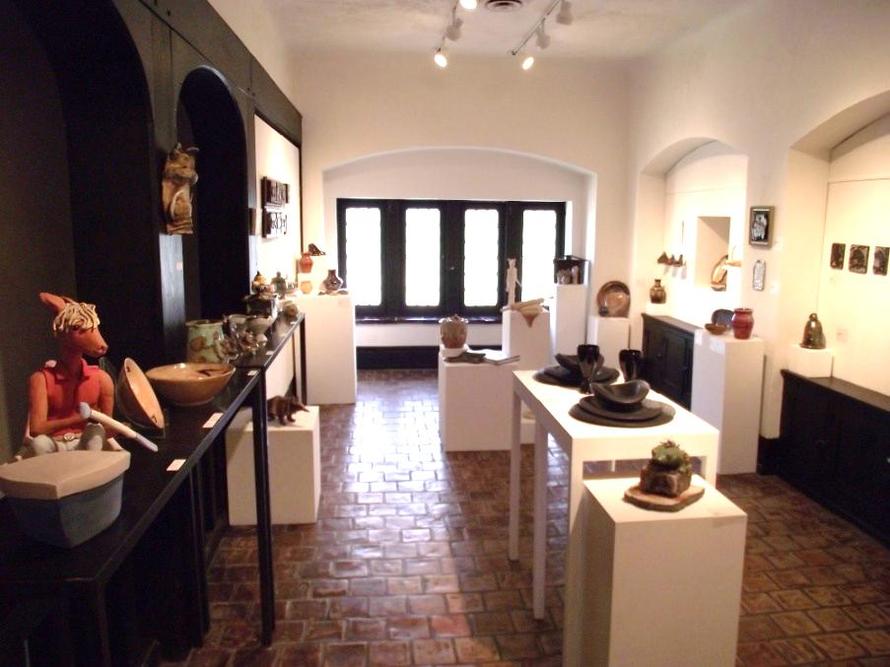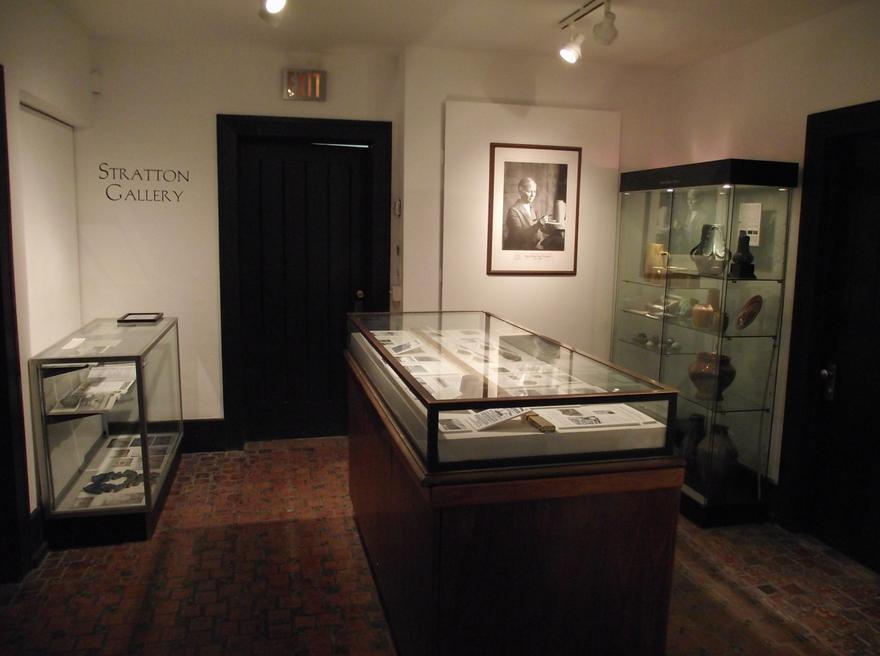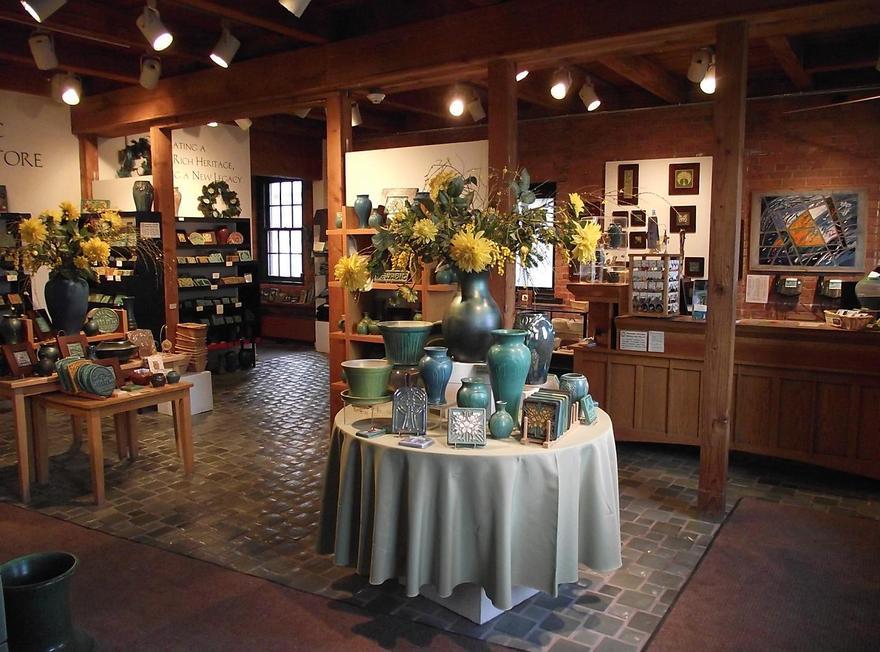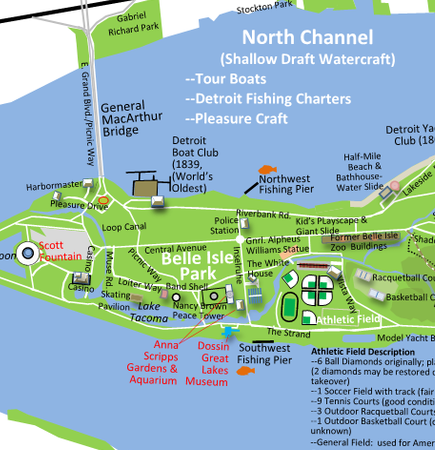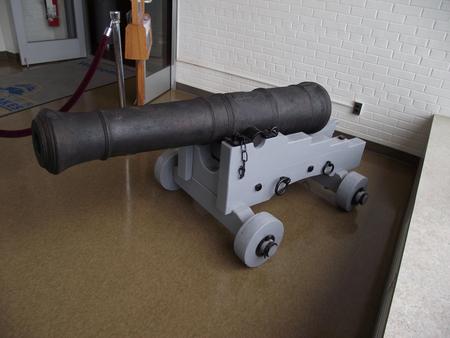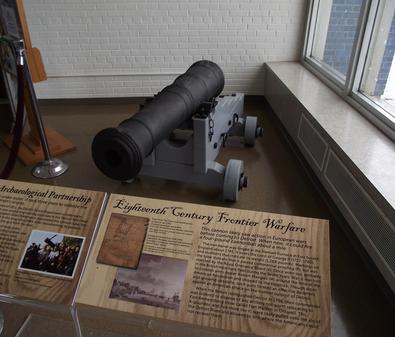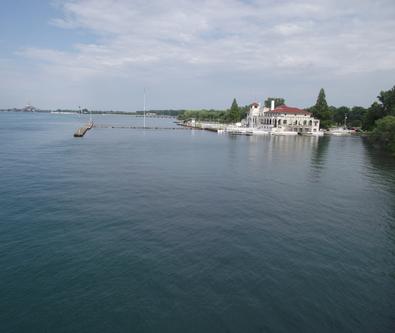 ​​​​​
√Rec College for Creative Studies (Taubman Center): The banded exterior archways of the Taubman center contrast sharply with the clean sheet austerity of its stark white interior. Albert Kahn designed the building.

College for Creative Studies (Galleries) – Renovated Taubman Center in New Center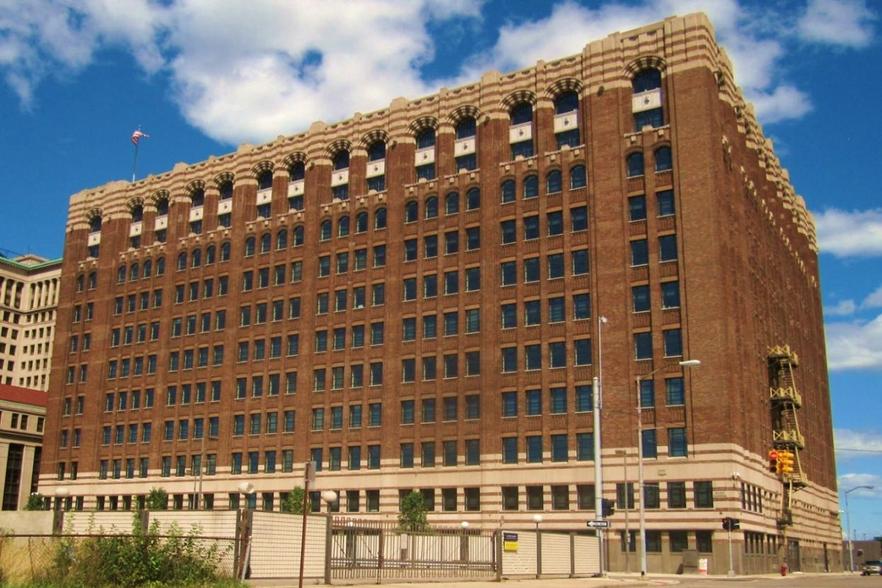 New Center [and North End] Map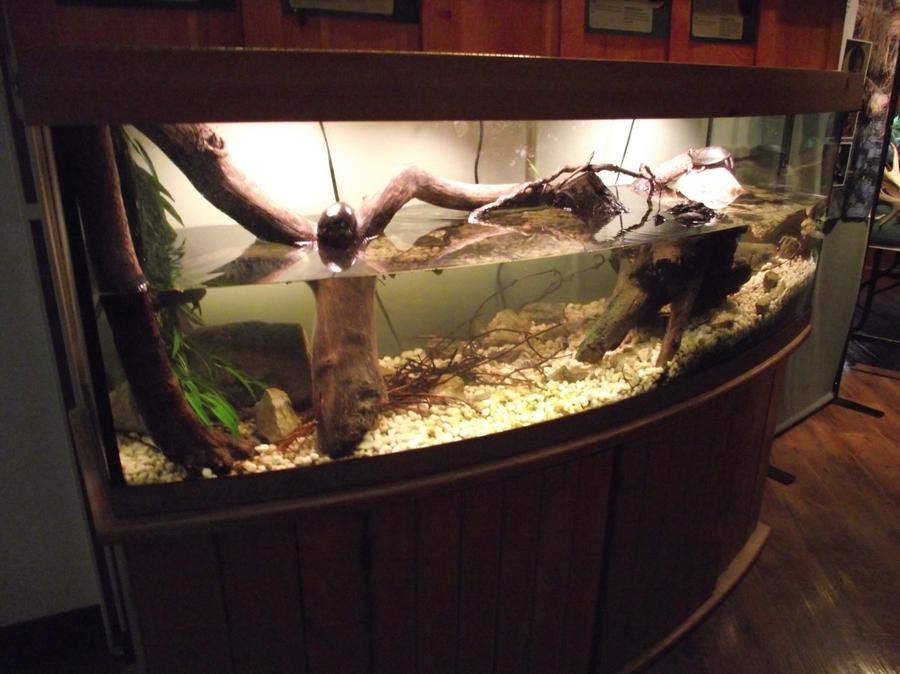 ​​This center today is focused more on nature than the former zoo that held large animals on the island.

Entrance Area, Turtle Exhibit on Left
​​Belle Isle Nature Zoo(Belle Isle Park): This little zoo is managed by the Detroit Zoological Park. The facilities are housed in a renovated building constructed with the mission of bringing families closer to nature.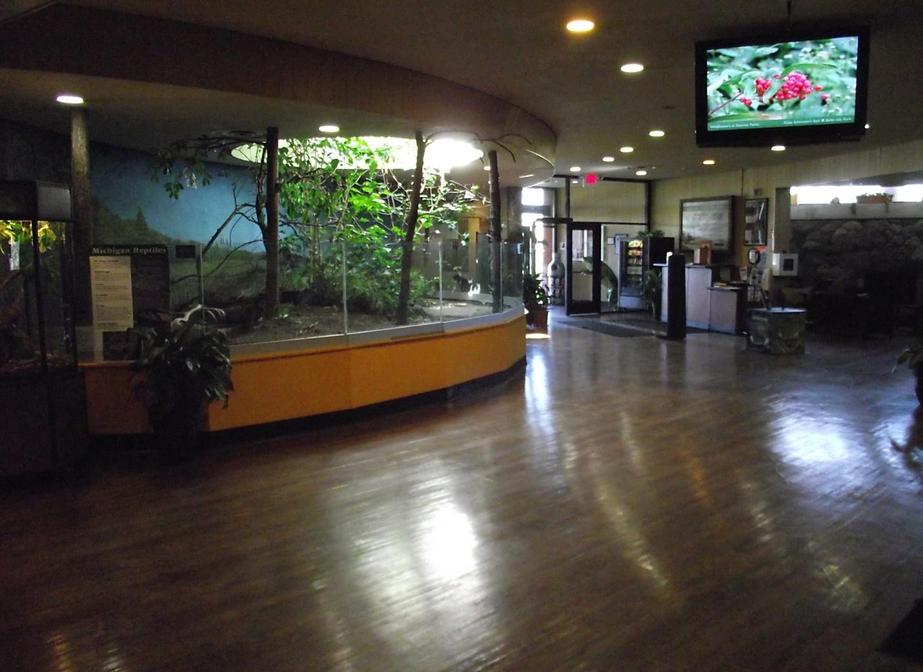 The Belle Isle Nature Zoo's Latest Paint Scheme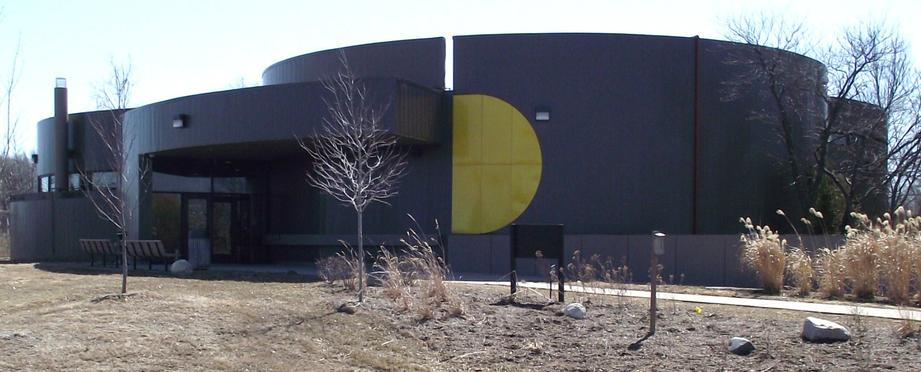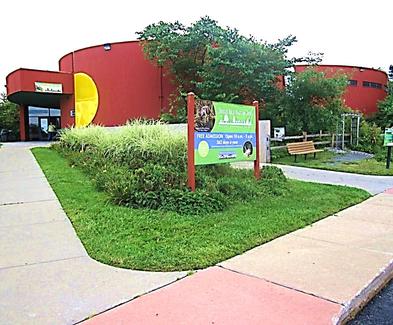 Burton Historical Collection – Detroit Public Library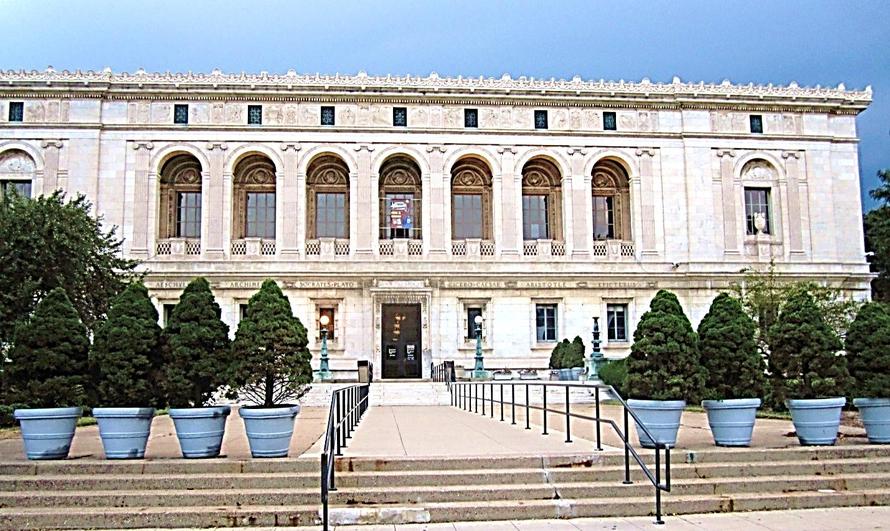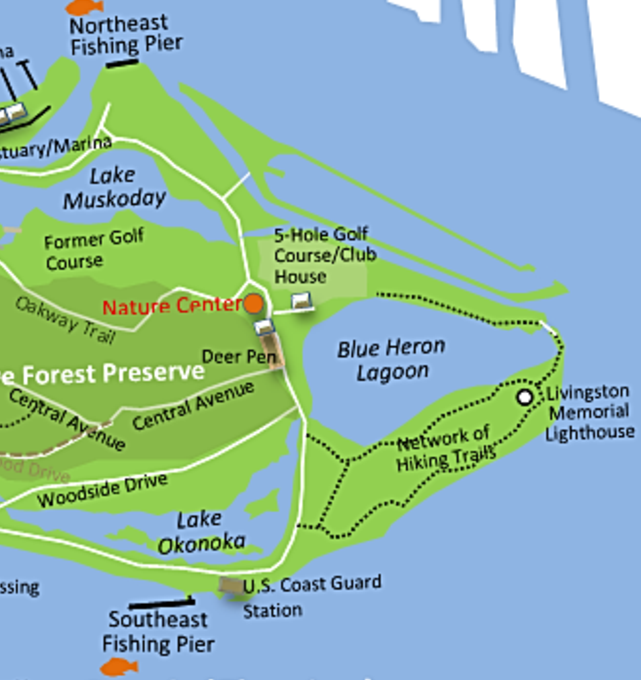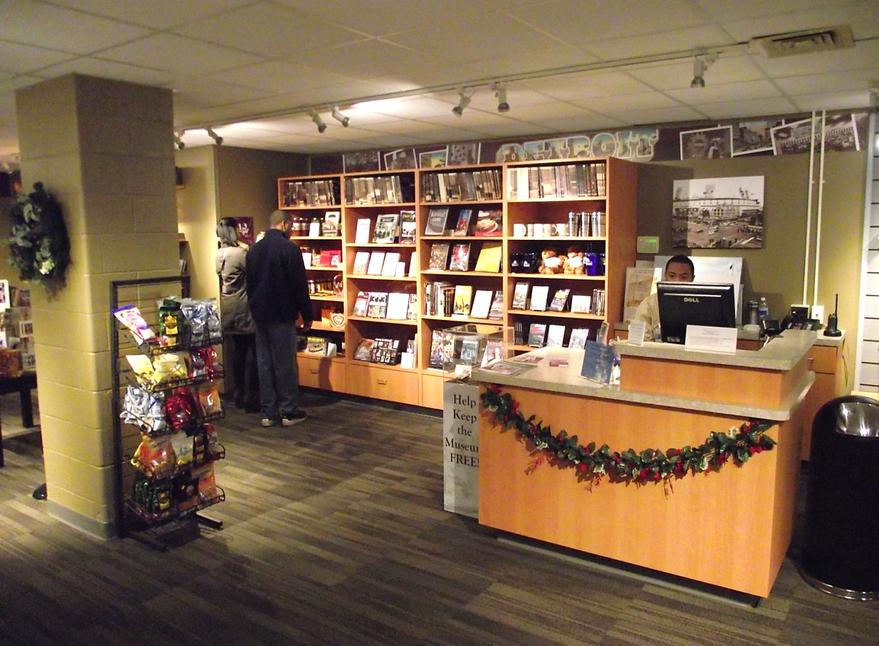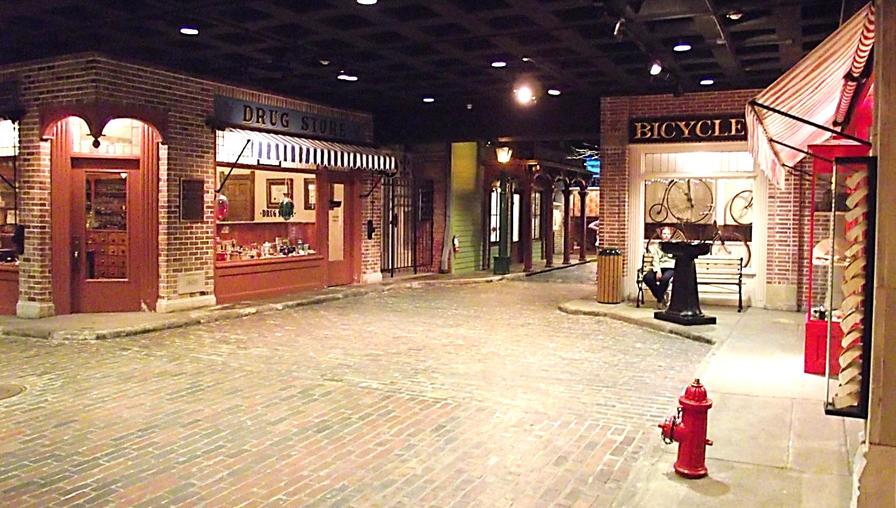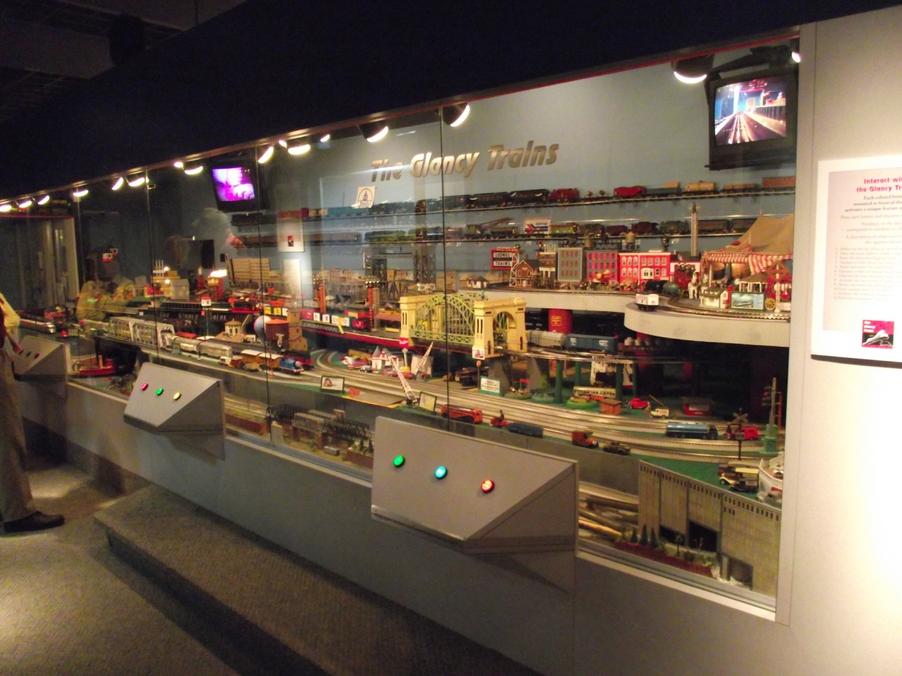 New Thompson Educational Foundation Wing, Michigan Science Center
8th Century BCE Assyrian Relief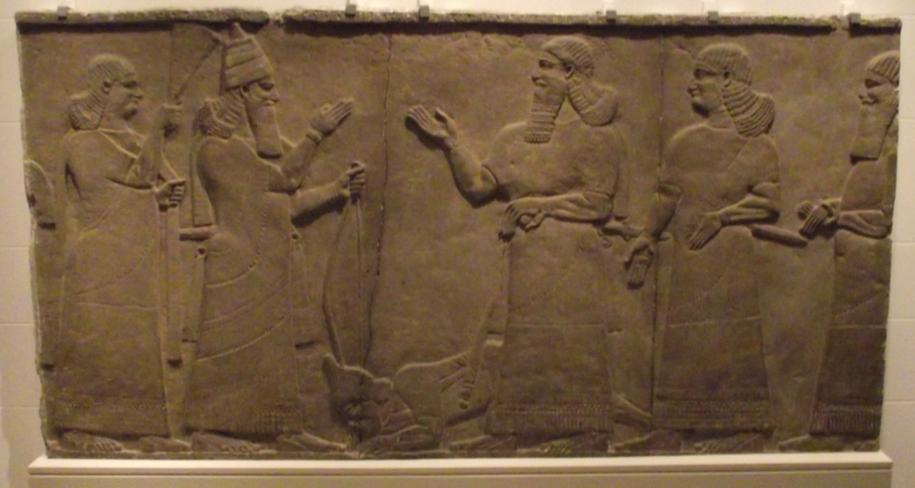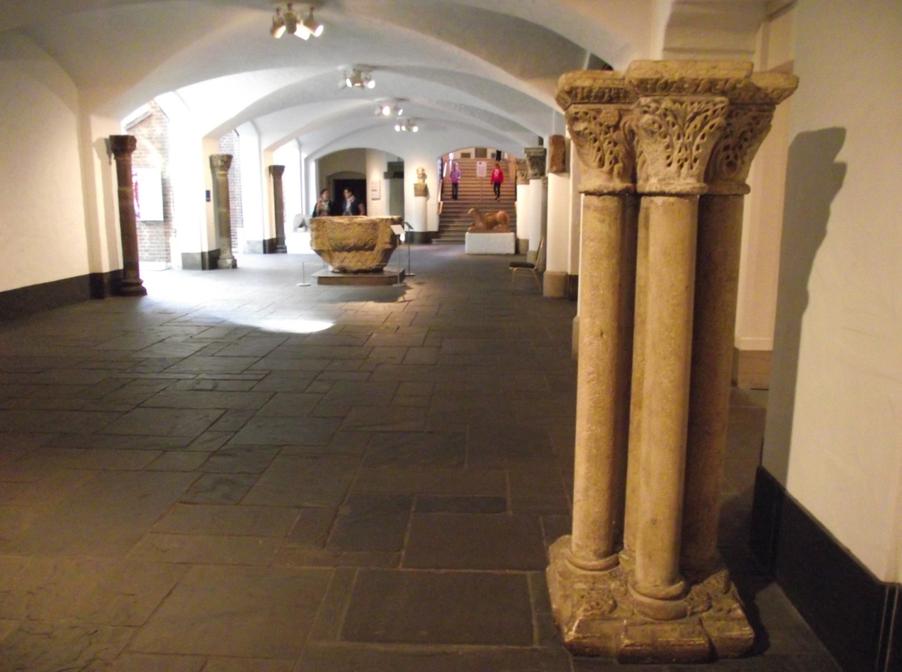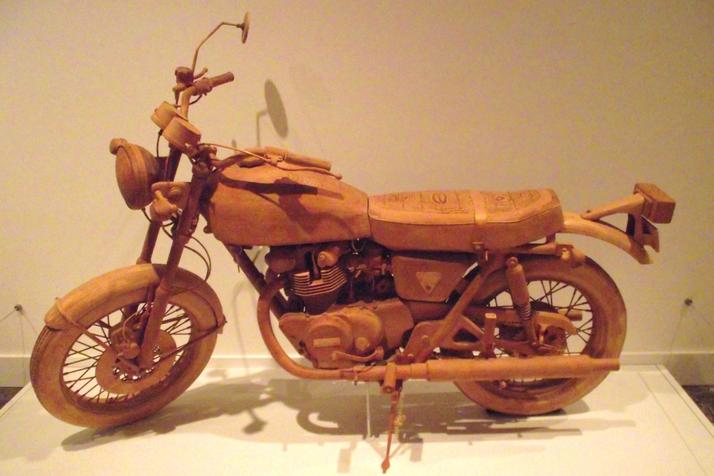 ​

The museum received funding through a special tax appropriation from Detroit's immediate tri-county area. In return all residents of this area enjoy free admission. However, some criticism was leveled at this program when patrons found they would be charged for touring shows such as the Faberge Eggs, due to the immense costs of insurance and security typical of traveling exhibits.

Most people are very happy with the museum and its new policy, regardless. Many are ecstatic over the museum's survival of city bankruptcy proceedings that nearly put it on the auction block.
Rodin's Thinker Sculpture at DIA Front Entrance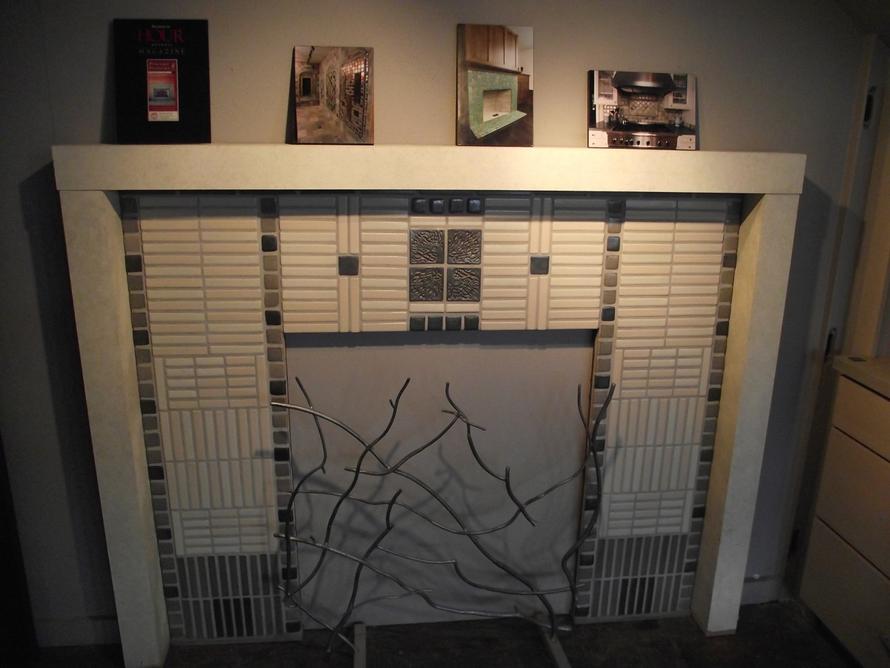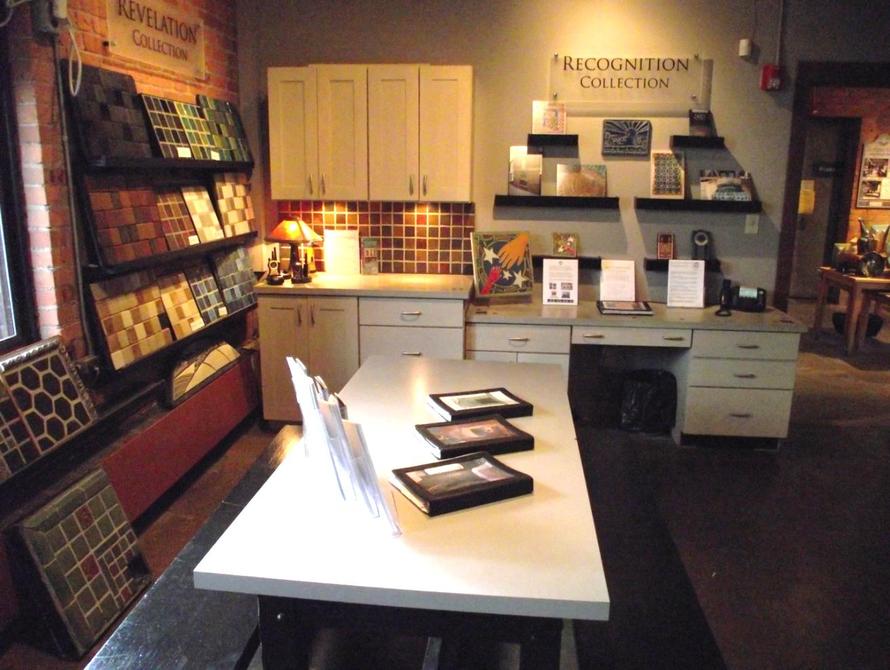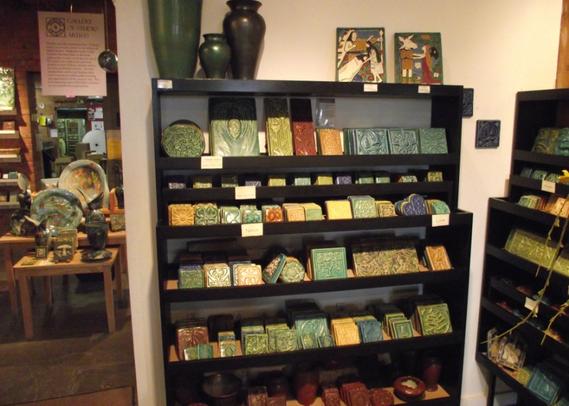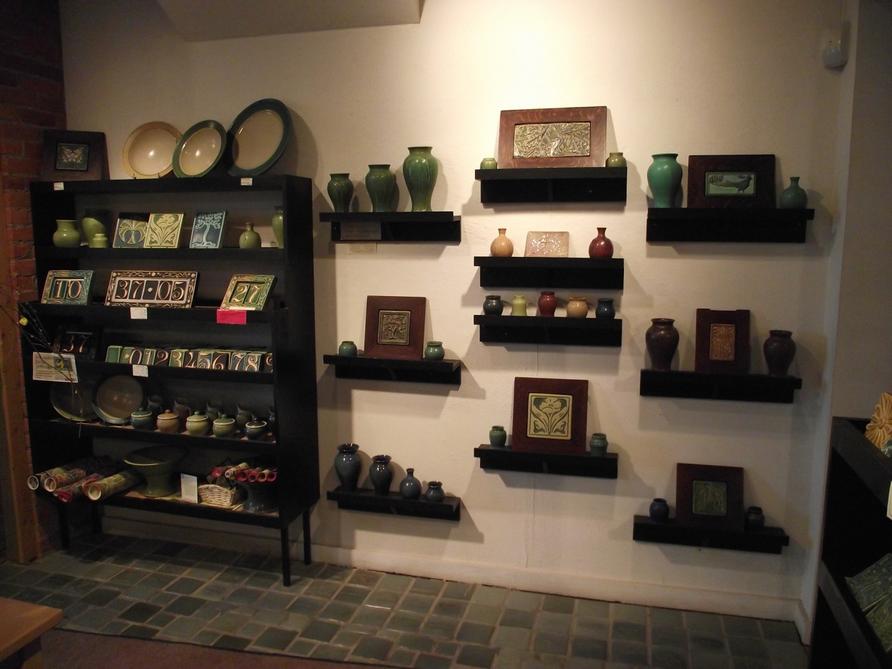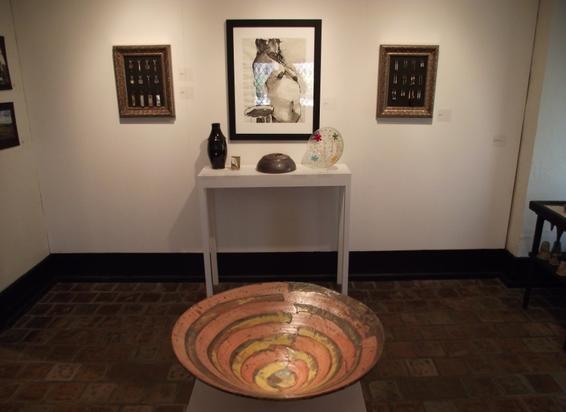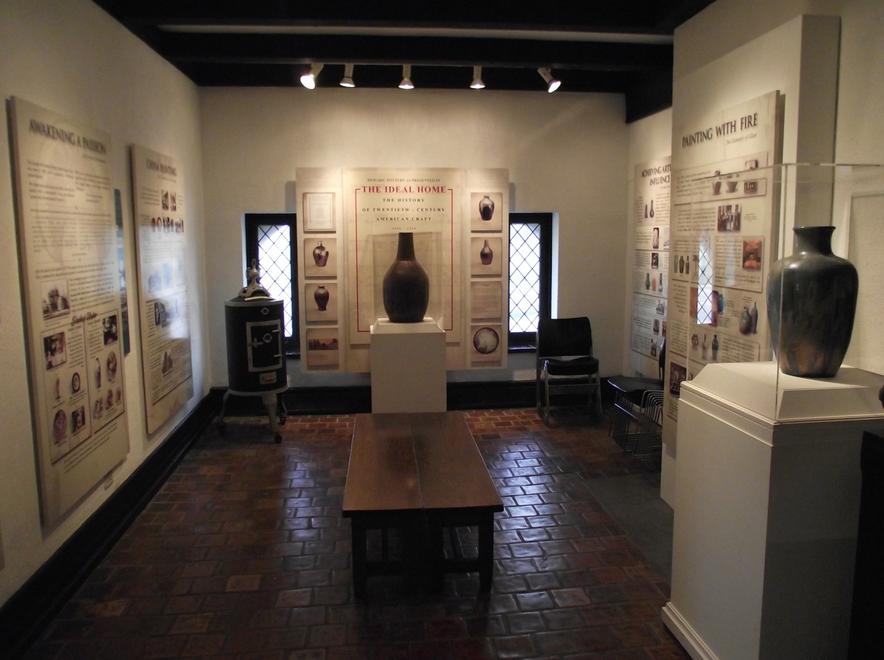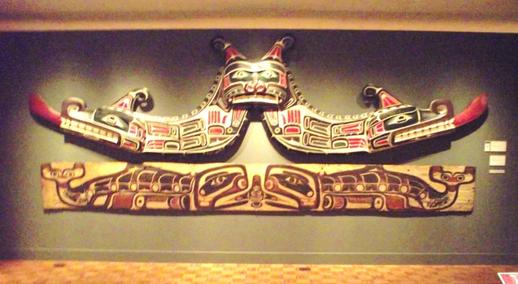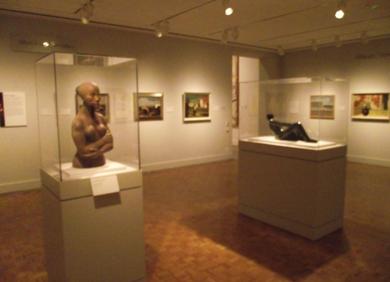 MODEL T'S
​

​Early Ford cars appear in the annual Thanksgiving Day Parade in Detroit.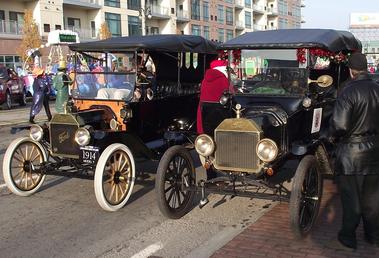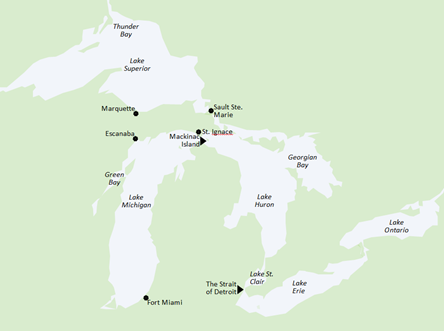 ​​​​​
Mariner's Church: This church was built in 1849 and moved to its current location at Jefferson next to Hart Plaza and the Renaissance Center. The city's oldest surviving Gothic structure, this church performs a memorial service for mariners lost in the immense inland seas of the Great Lakes and its connecting waterways each second Sunday of March. (Perhaps one of the most serious of recent lake tragedies, was the loss of the Edmund Fitzgerald freighter in Lake Superior, 1975.) The church is located at 170 East Jefferson. (313-259-2206 www.marinerschurchofDetroit.org.)

HIGHLAND PARK PLANT
This plant was Henry Ford's first plant to introduce the 5 Dollar Day and truly large scale, semi-automated mass production, putting the Ford Motor Co. on the world map on October 7th, 1913. Efforts are underway to make this plant a museum.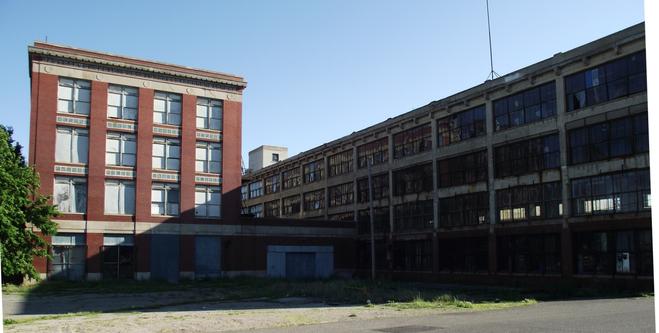 ​
They convey the vastness of the Great Lakes as an inland fresh water sea with a transportation culture that is unique in the world.

The total volume of the Great lakes and its connected waterways holds about the same amount of fresh water as Lake Baikal in Russia. Each contribute 20 percent of the world's fresh water supply.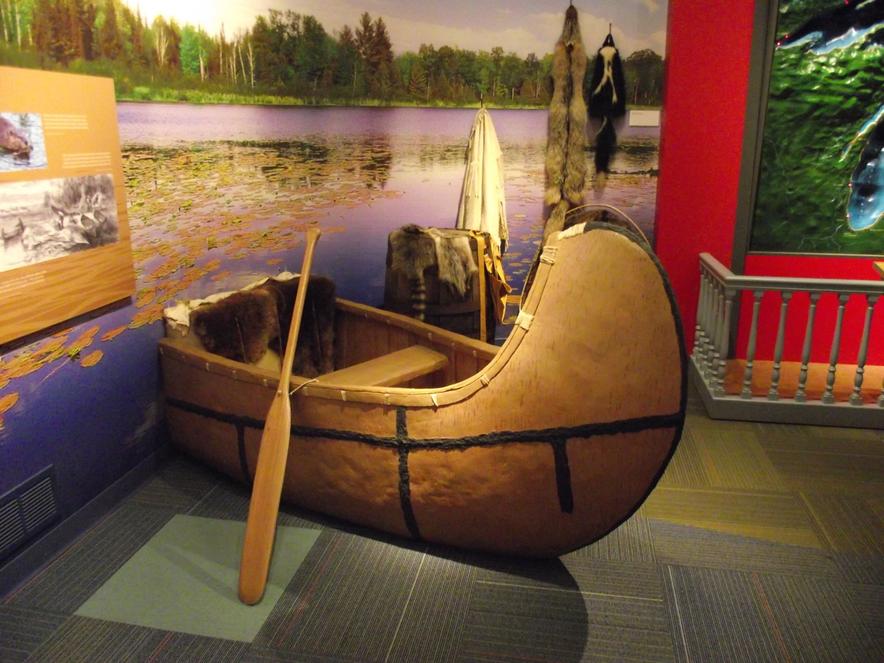 ​​
√Rec International Institute: The institute was founded in 1919 by YWCA volunteers with the intent of helping immigrants learn English, to help assimilate them into American culture and to help them relate to other ethnic groups. An ongoing mission of the institute is to work on current social problems to resolve conflicts between groups. This institute has a large collection of cultural and ethnic artifacts on permanent display. It includes the Hall of Nations with flags of 82 countries, 2,000 dolls from 84 countries and numerous other artifacts. An American section includes scale models of ships that brought immigrants to America, donated by Larry Scripps Wilkinson. (Refer to the Dossin Great Lakes Museum on this Page for similar interests.)

The Institute also has an All-World Market with more than 30 vendors and an International Gift Gallery. It's located at 111 East Kirby near the Detroit Institute of Arts and the Charles H. Wright Museum. (313-871-8600 iimd.org.)
College for Creative Studies, Kirby Campus "Tinker-Toy" Building, background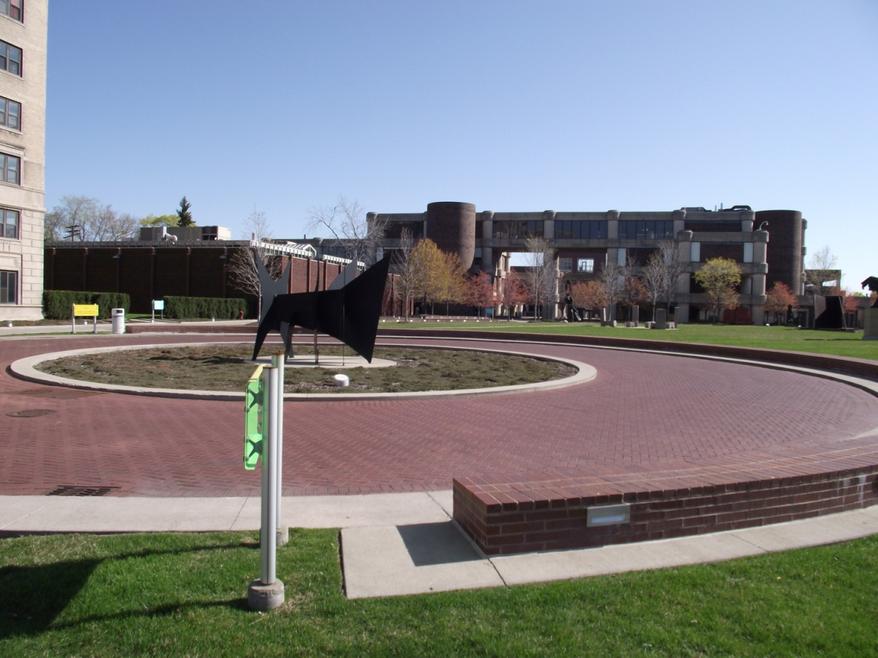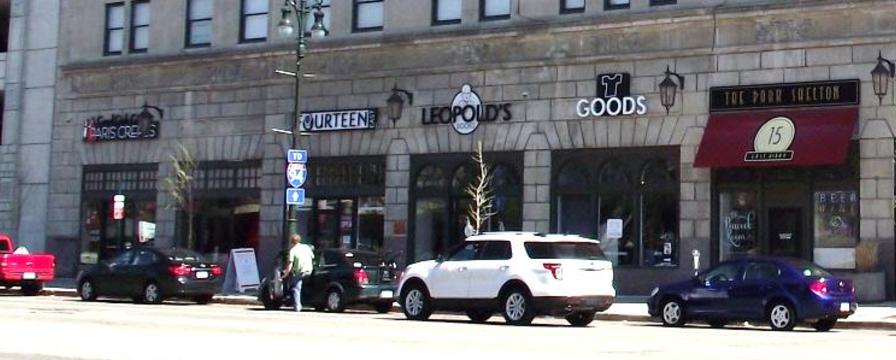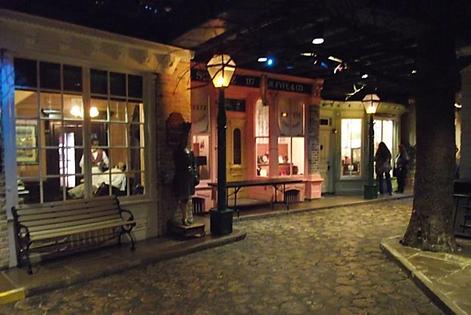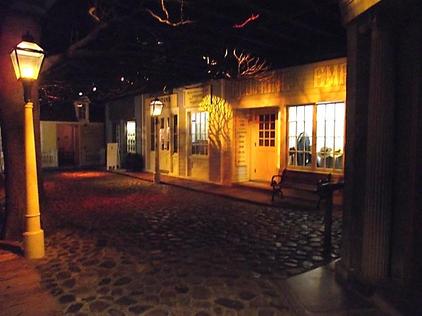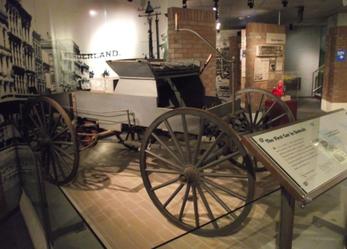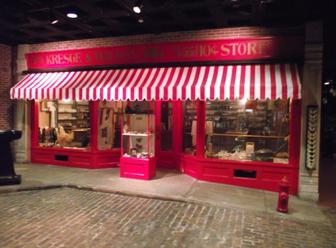 African-American; Native-American, Oceanic-American; Contemporary and Performing Arts.
Add to these a large collection of

Prints, Drawings

and

Photographs

, a new

Gift Shop

, ​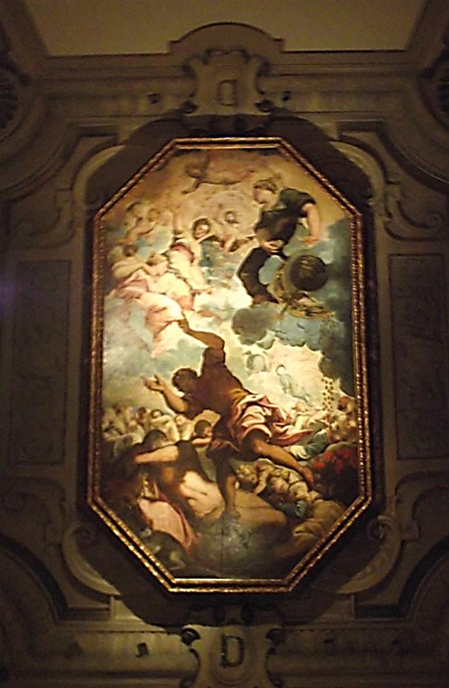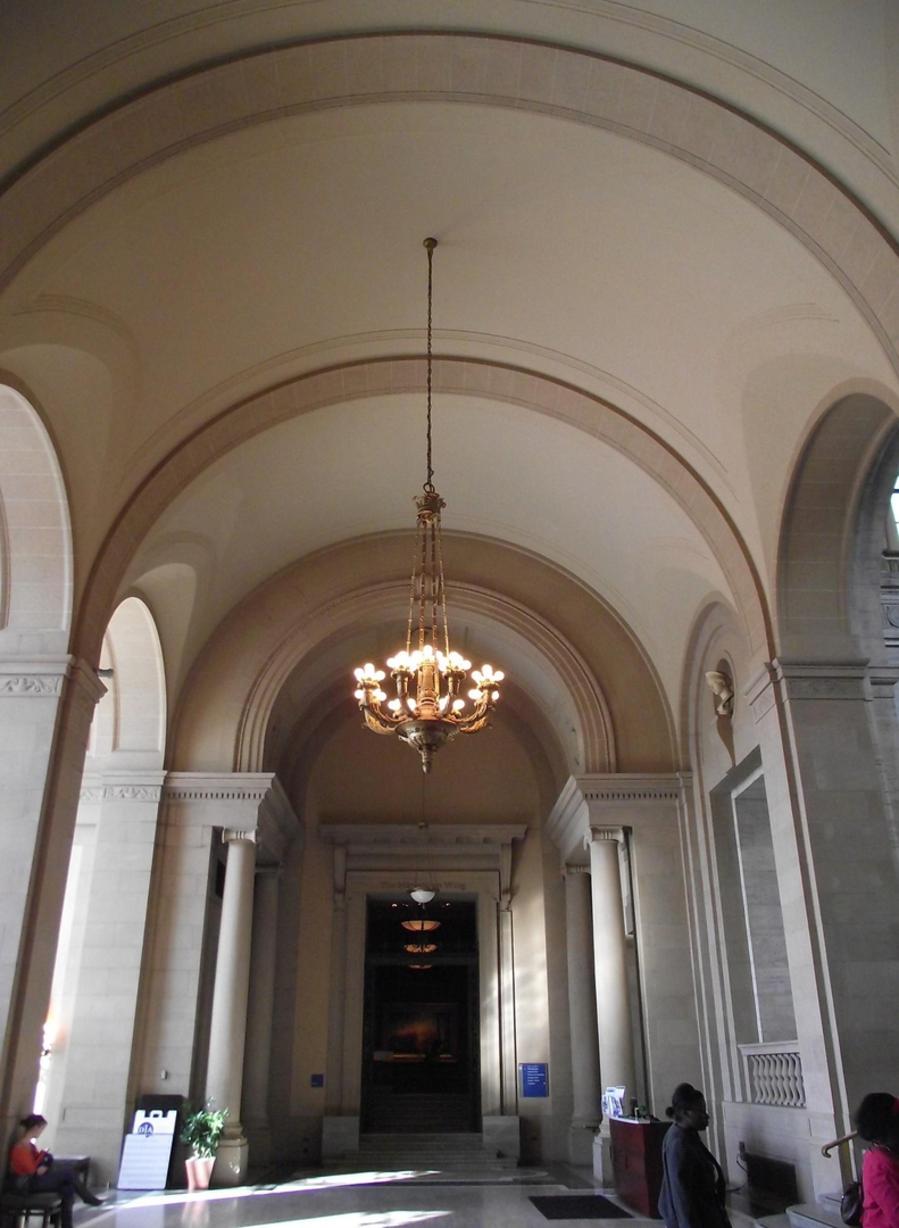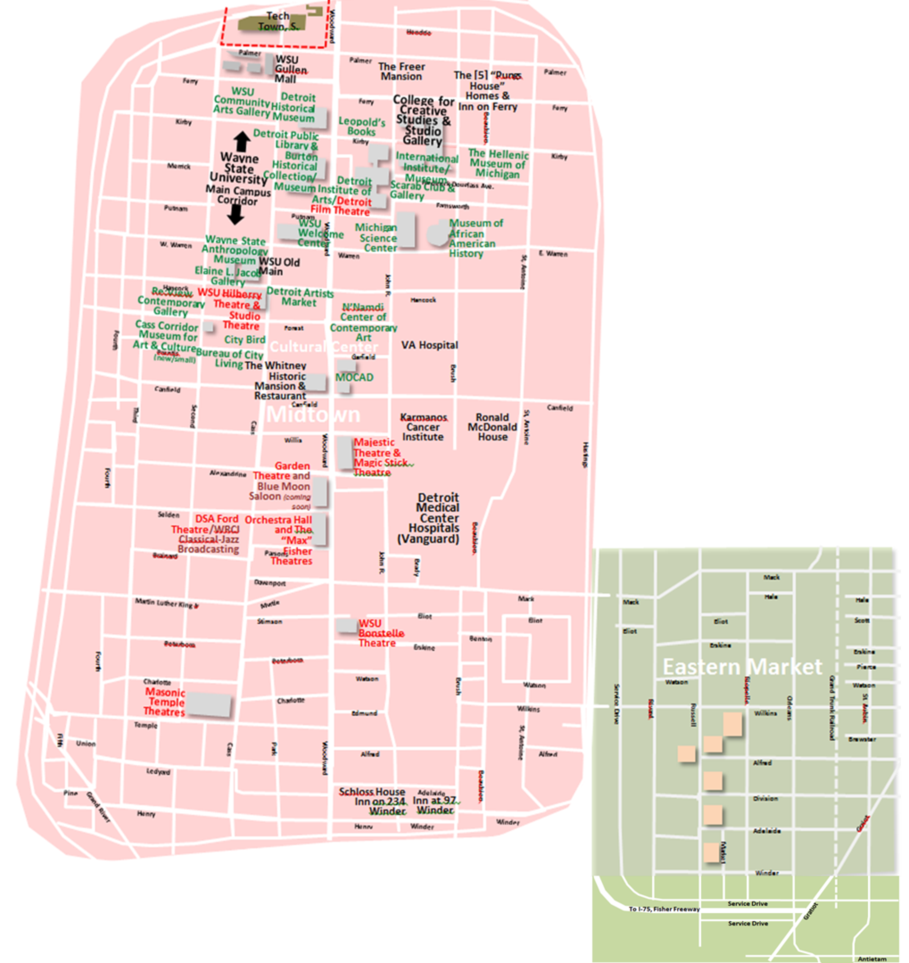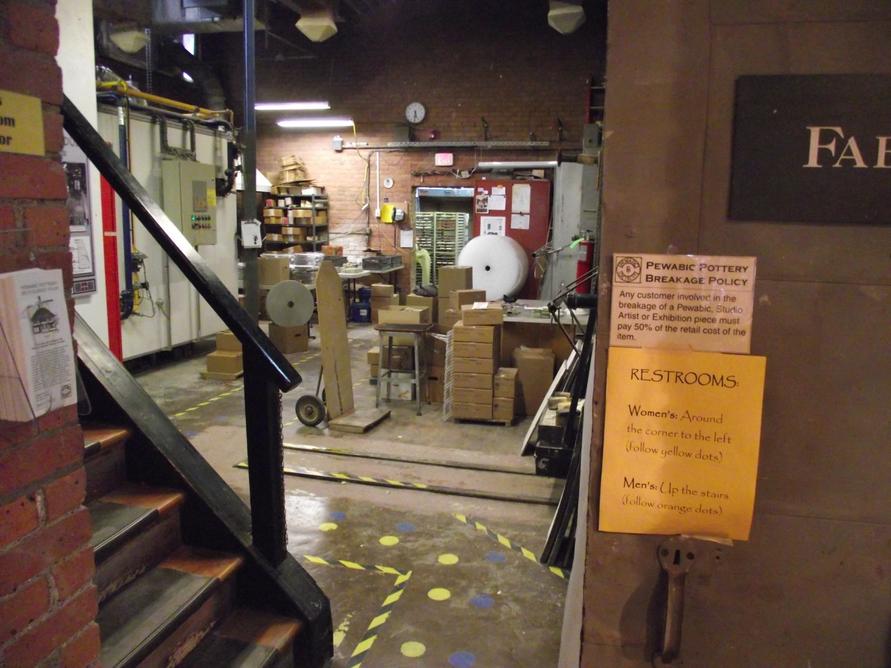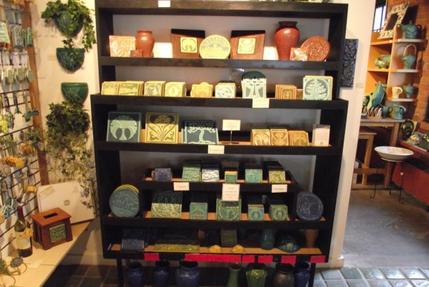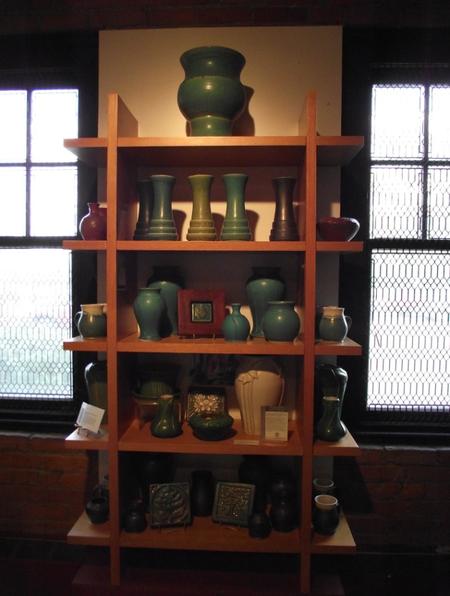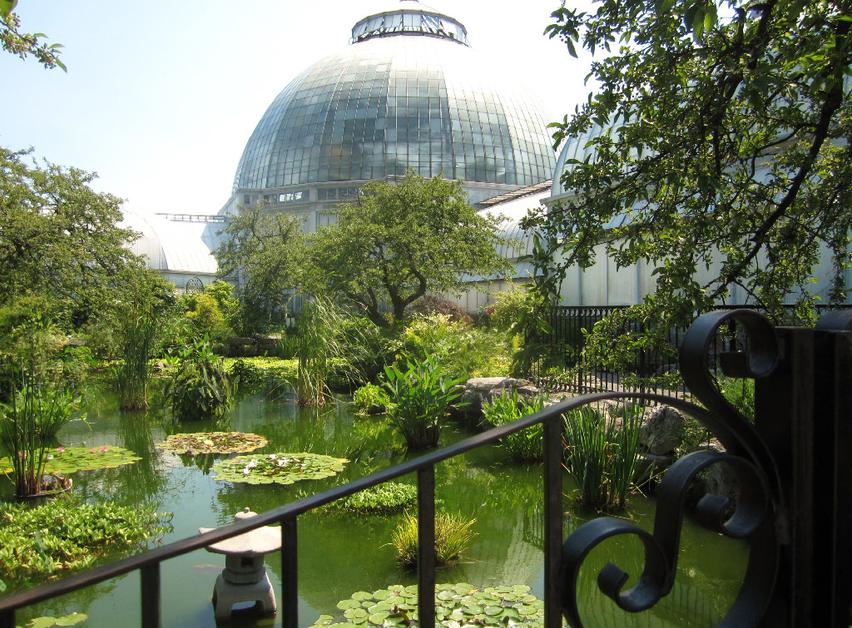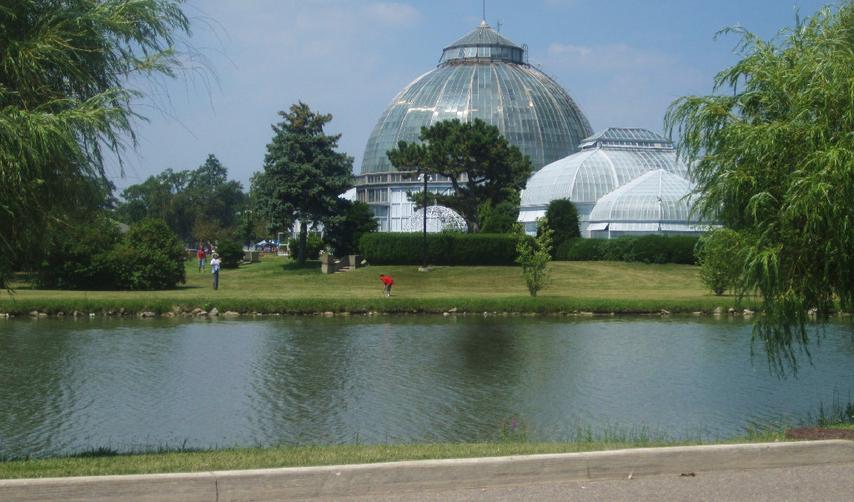 ​​​
Visitors will find the Dossin museum on Belle Isle an engrossing contribution to the maritime history of the Great Lakes with some beautiful exhibits. Admission is free and the museum was recently renovated. The modest, glazed, blue-brick museum is located at 100 The Strand on Belle Isle Park.

Chart your course to the MacArthur Bridge by following Sunset Drive from East Jefferson and East Grand Blvd. near downtown Detroit to the island. (313-852-4051 www.glmi.org.)

The island is now run as a Michigan State Park and requires a fee for admission or park pass.



​​
(Refer also to the Mariner's Church web site for related details regarding the loss of the Edmund Fitzgerald. See the building below. To some it looks like it has a smiley-face expression – easily recognized on Jefferson next to the Ren Cen in downtown Detroit. Or refer to the International Institute, Wilkinson ships collection, in Midtown for more model ships and boats.)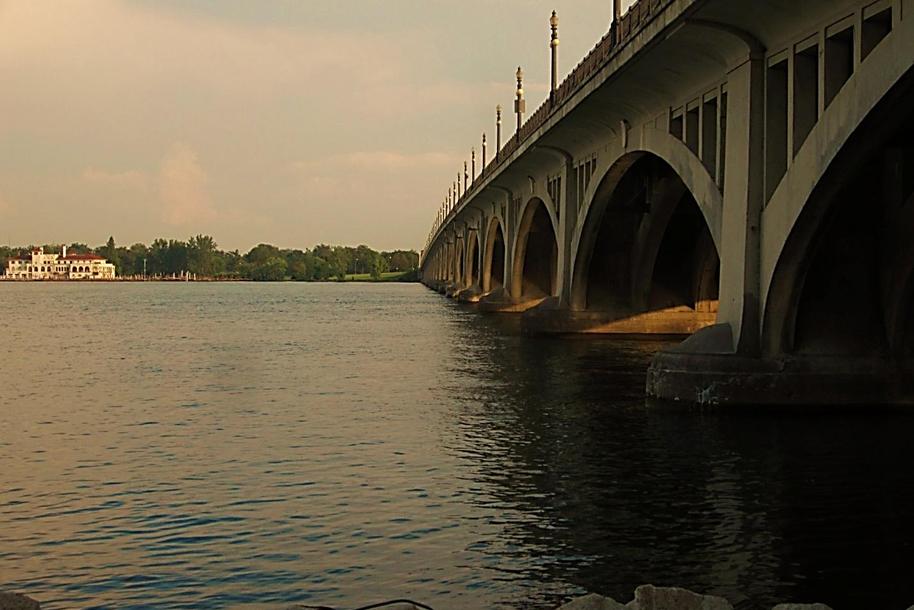 ​
The Kelley Ranch Home
: This pristine white ranch house is a brand new replica of the boyhood suburban home of Mike Kelley who died recently. Kelley was an artist who grew up in suburban Detroit and moved to California. Two sub-surface hatchways lead to a two-level basement where art programs continue in Kelly's memory (behind MOCAD).
The museum is located at 5401 Woodward in the Midtown, Cultural Center, across from the Detroit Public Library and

a block from the DIA. (313-833-1805.www.detroithistorical.org)

Train Peraphernalia, Second Level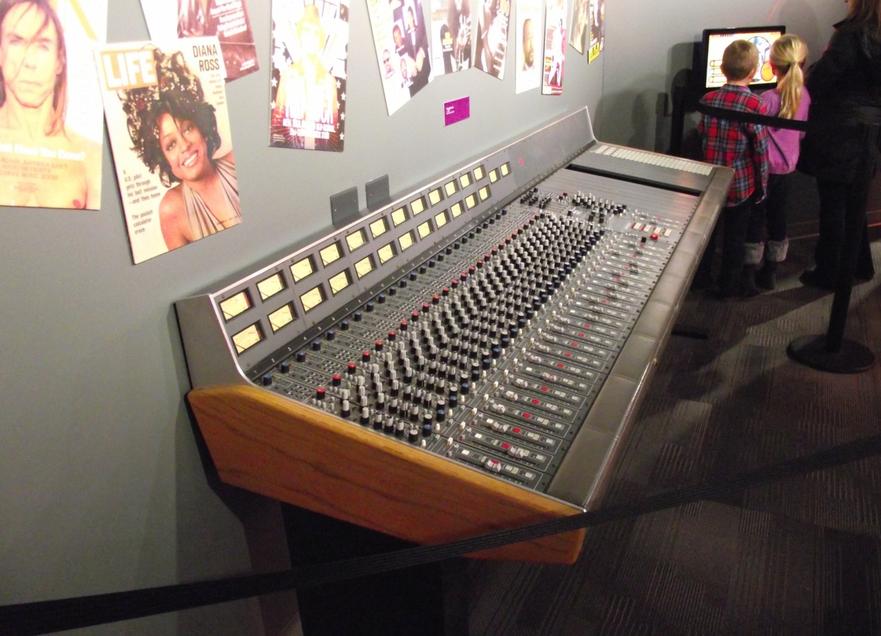 Several exhibits were recently added during the museum's renovation including one featuring Kid Rock. Older exhibits have been updated.
Tracing Detroit's Roots, First Level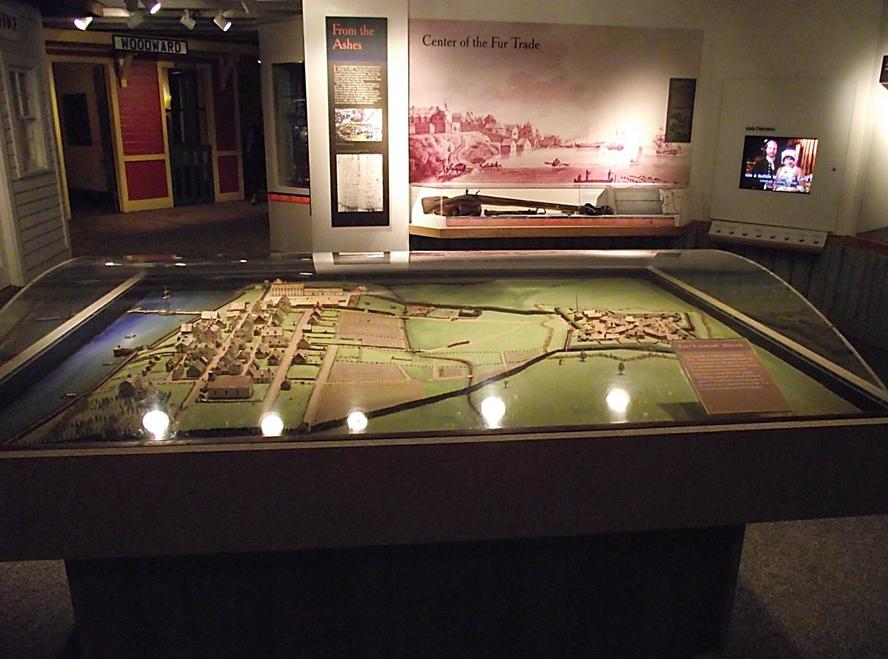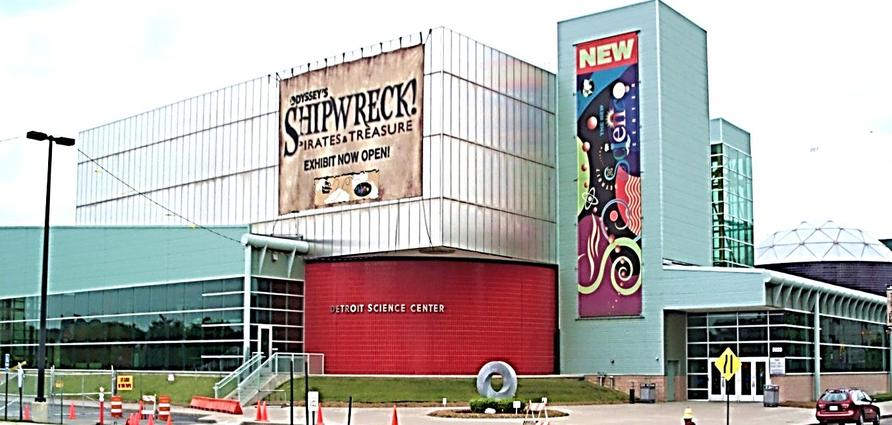 ​
You can easily spend a lot of time here because there is a lot to see. There are plenty of ways to take a break during your tour, however.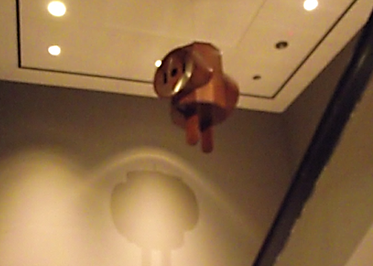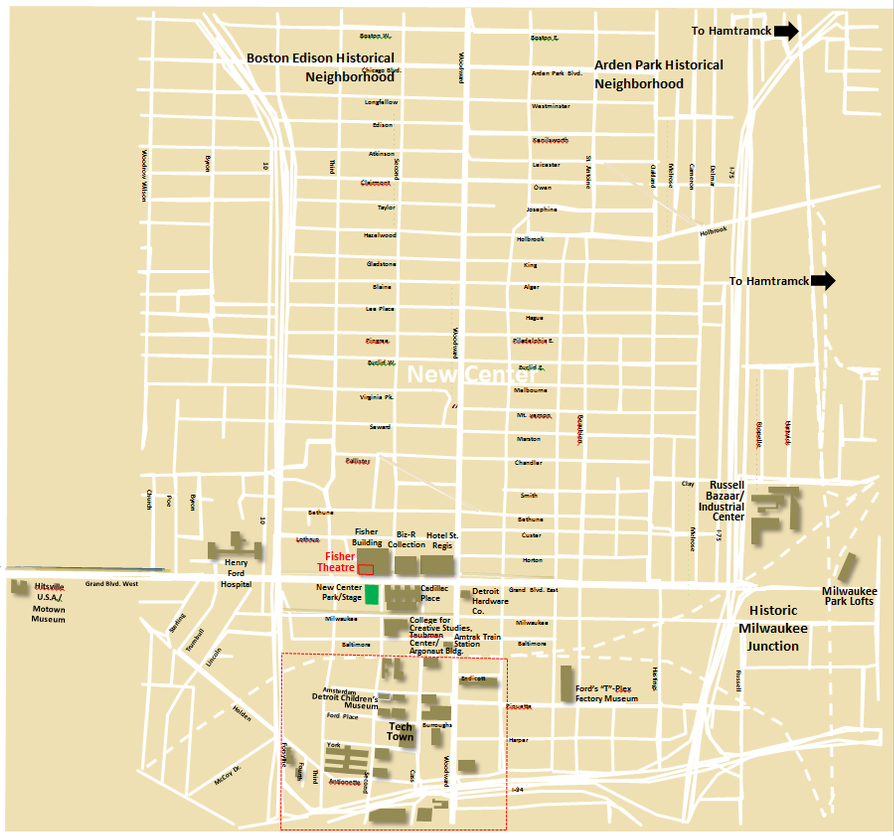 ​​​​
Anna Scripps Whitcomb Conservatory (Belle Isle): This is a greenhouse and botanical garden inspired by Monticello, and designed by Albert Kahn in 1904. It is the nation's oldest botanical conservatory an aluminum and glass building originally constructed of wood beams on grounds covering 13 acres. Anna Scripps Whitcomb left her 600-plant orchid collection to the conservatory. The conservatory, which is 85 feet tall (at the dome) with total volume of 100,600 cubic feet, includes a palm house, a rose garden, a show house with a variety of blooming plants, and an outdoor lily pond with koi – some so big they're demanding their own swim lanes.

The two wings of the building include banana trees, sugar cane, coffee plants, orange trees, orchids, succulents and cacti. The collection briefly included rare British orchids during World War II to protect them from bombing raids. The Conservatory's own orchid collection is one of the largest in the nation. Admission is free. This venue has undergone an HVAC upgrade in 2011 but could use some general renovation otherwise. The Conservatory is located at Inselruhe Ave. on Belle Isle near the Dossin Great Lakes Museum and the Belle Isle Aquarium. (313-628-2081 www.absolutemichigan.com/.../anna-scripps-whitcomb-conservatory-belle-isle/.) Refer to Belle Isle, Page 11.

Anna Scripps Whitcomb Conservatory from across a lake and the Koi Pond (Belle Isle Park)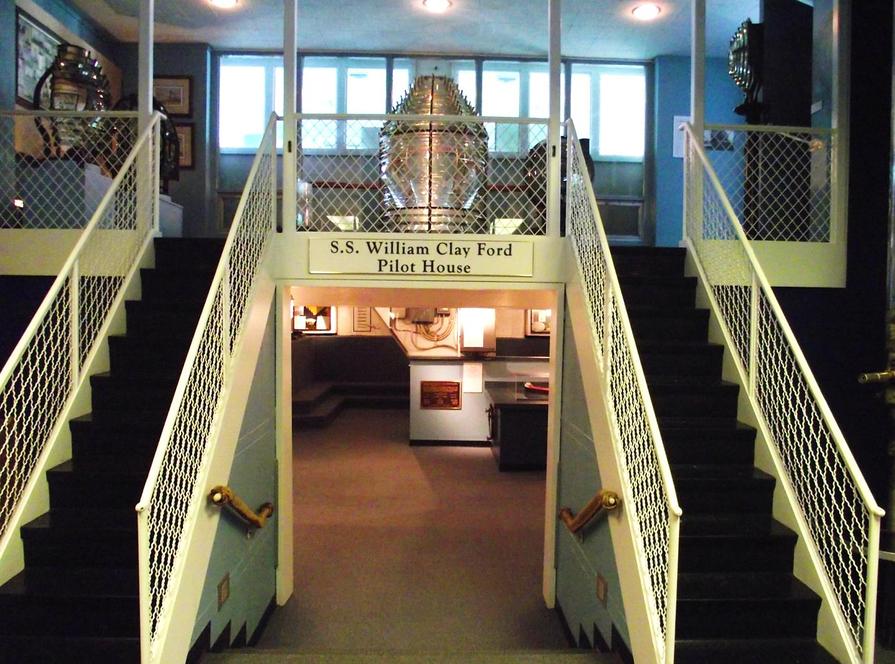 ​​​​​
The preserved Pilot House of the SS William Clay Ford faces passing freighter traffic from the river bank.


Portion of SS William Clay Ford Pilot House Exterior facing River and Canadian Shore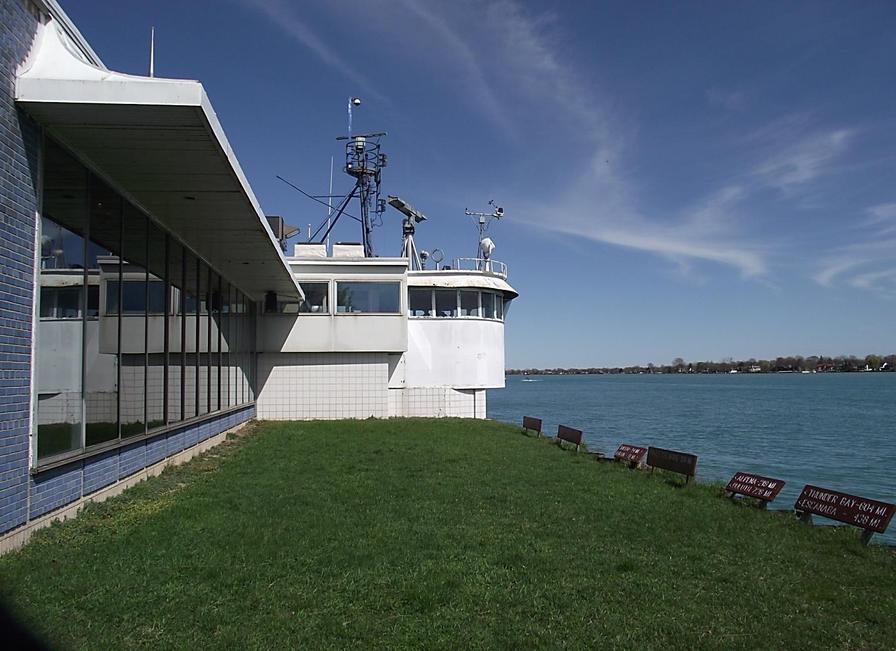 It's now engaged in examining the local wildlife of the area and Michigan in general, providing nature trails and interpretive exhibits on flora and fauna of the land and the surrounding Detroit River.

Children may be surprised that the Office Supply Company does not offer lap tops, smart phones or headsets. Devices of the period were "slightly" more hands-on and a tad less hands-free. In one exhibit a docent pulls a white ceramic object off the shelf and asks the children to identify it.
"A flower pot? A wash bucket? No," says the docent.
The collective, "EEEEEE-yoooo!" echoes from the walls. It's clear at last the tykes have surmised its purpose.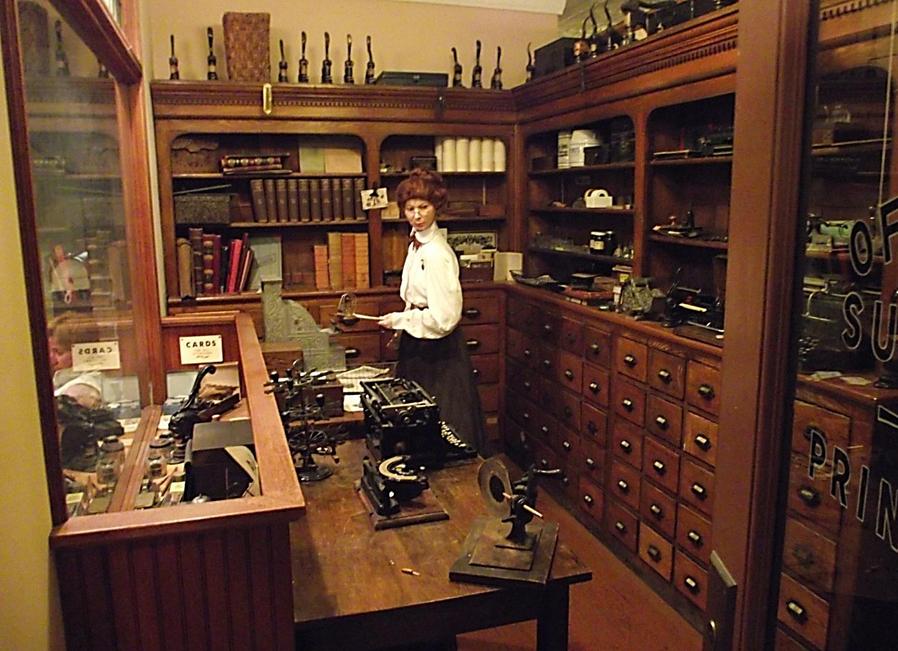 African American History Museum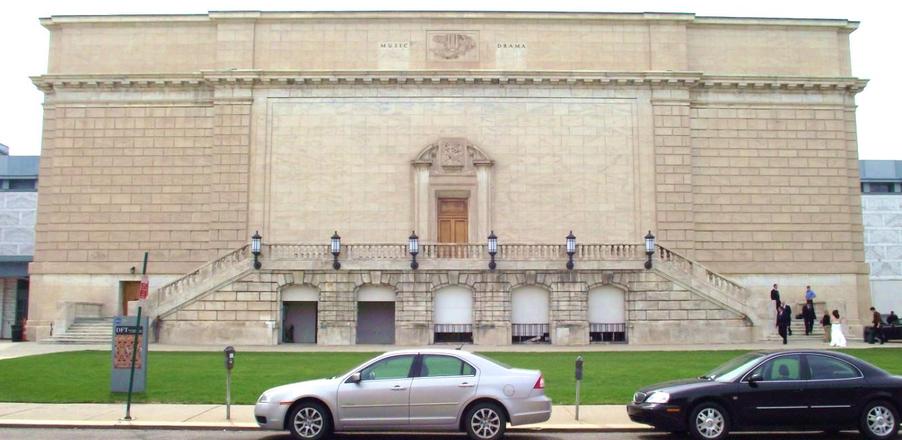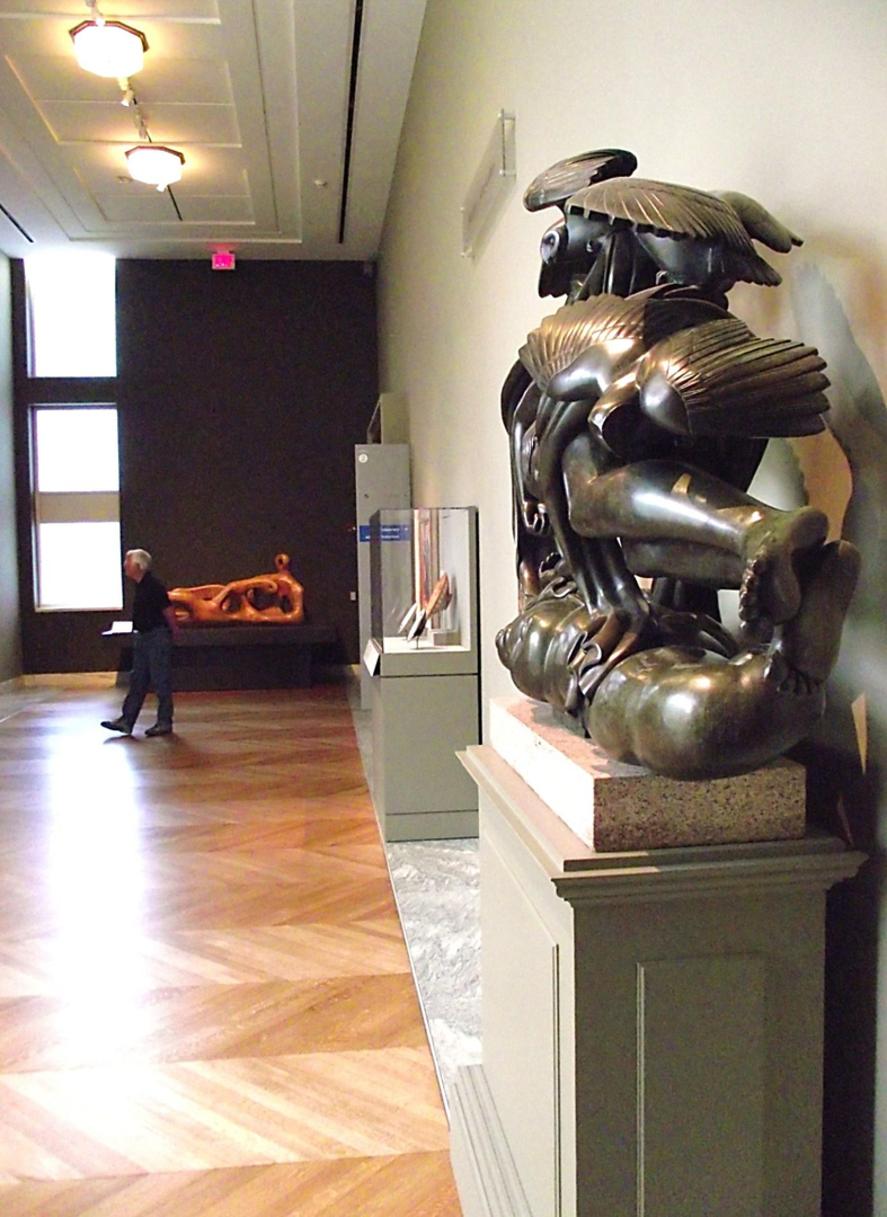 Type your paragraph here.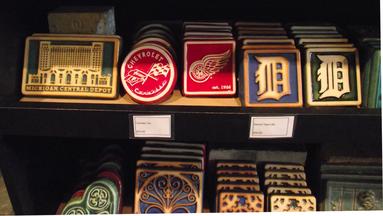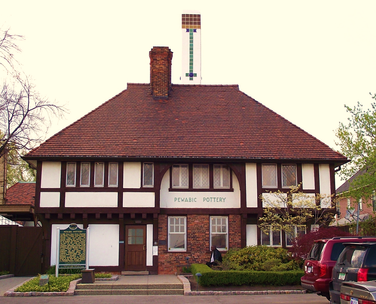 European and American Collections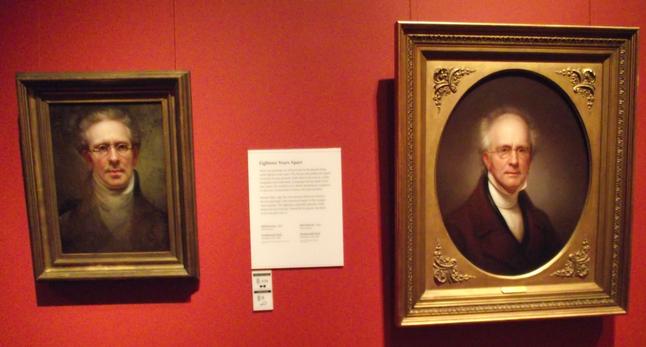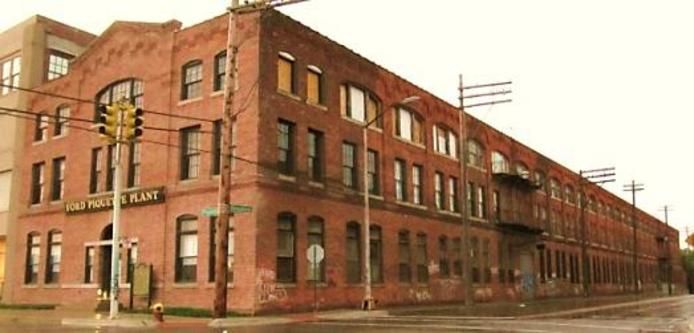 ​​
A shipwrecked French barque, named the Griffon, found itself at the center of serious international contention for salvage rights at the bottom of Lake Michigan. Probably the first "ship" to sail the Great Lakes, she was headed for the Green Bay area with a heavy load of furs, and lost near present day Escanaba, Michigan in 1679.


The French government sought control over the Griffon's artifacts when claims of its discovery were made.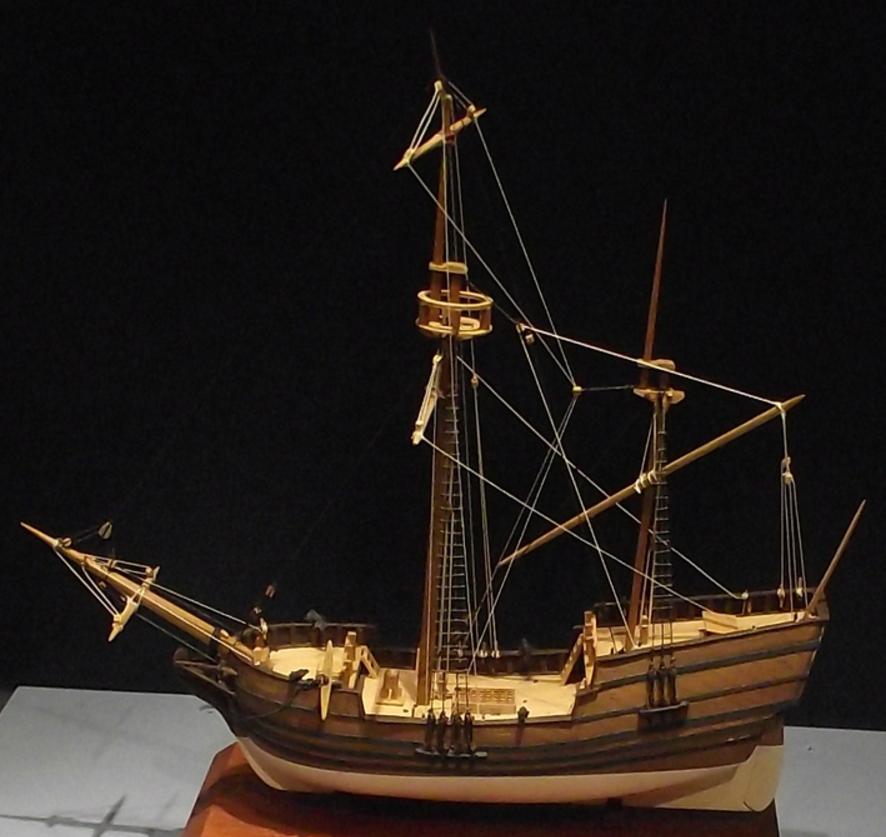 ​​​​
The center now features native fish and turtle exhibits, shell identification displays, river ecology interpretive exhibits as well as live beehive observation stations for children. Admission is free, but donations are encouraged because of budgetary concerns. The nature zoo includes a circular 100-seat auditorium at the center of the building for presentations on nature and theatrical performances. The zoo is located at the east end of the island west of Blue Heron Lagoon. (Bear left on Lakeside Drive.) The zoo will undergo improvements as a result of the recently approved state takeover of all operations and facilities on the island in 2014. (313-852-4056, ext. 3025 www.detroitzoo.org/Visitors/Nature.../Belle_Isle_Nature_Zoo/ .)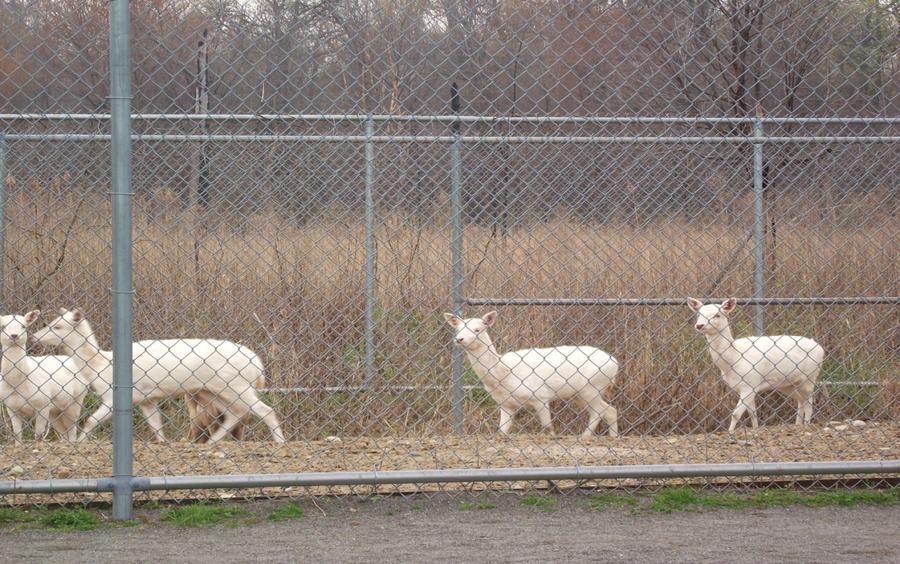 Museum of Contemporary Art Detroit (MOCAD): Recognized for walls that change paint schemes like a big roadside easel, the Museum of Contemporary Art is a "non-collecting institution" with a mission "to present art at the forefront of contemporary culture." The museum collaborates with local institutions like Wayne State, the DIA, The College for Creative Studies and Cranbrook. Klaus Kertess organized the first museum exhibition, and installations have been featured for Bradford, Paine, Plypchuk, Pfeiffer, Tabaimo, Walker, Ward, Malamid, Kawakubo, Harrison, Williams, Jensen and others.
The First Level chronicles Detroit from its Native American roots, French settlers and British military, with interactive displays, photos and dioramas in Frontiers to Factories. A video features an eighteenth century wife of a successful French merchant inviting you to her kitchen. The narrow French ribbon farms are examined along the river's shoreline. A series of maps witness the network of city roads added by Judge, Augustus Woodward, who applied a bit of the District of Columbia, L'Enfant design to Detroit in 1807 after the fire.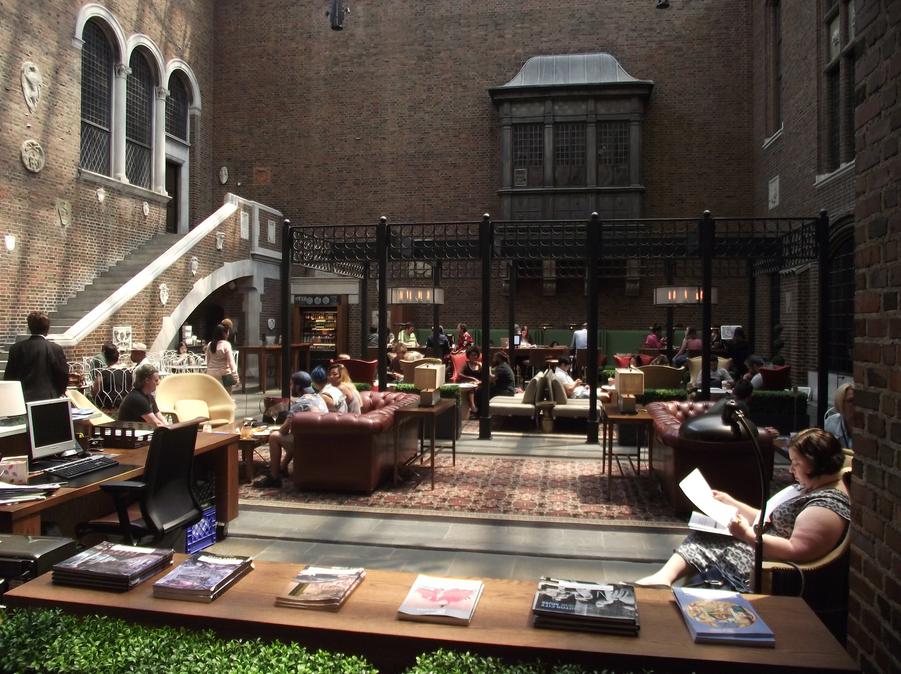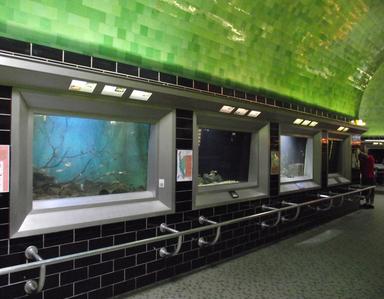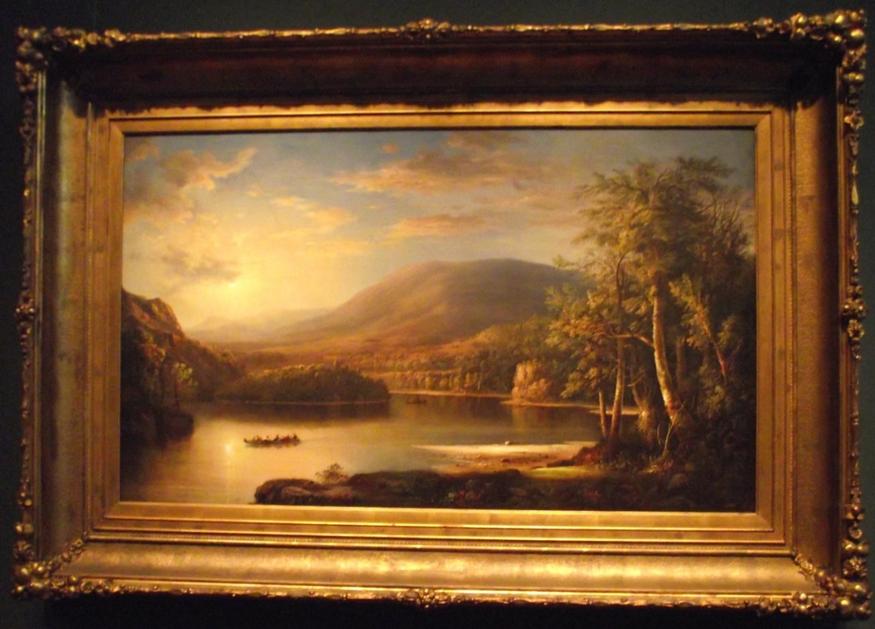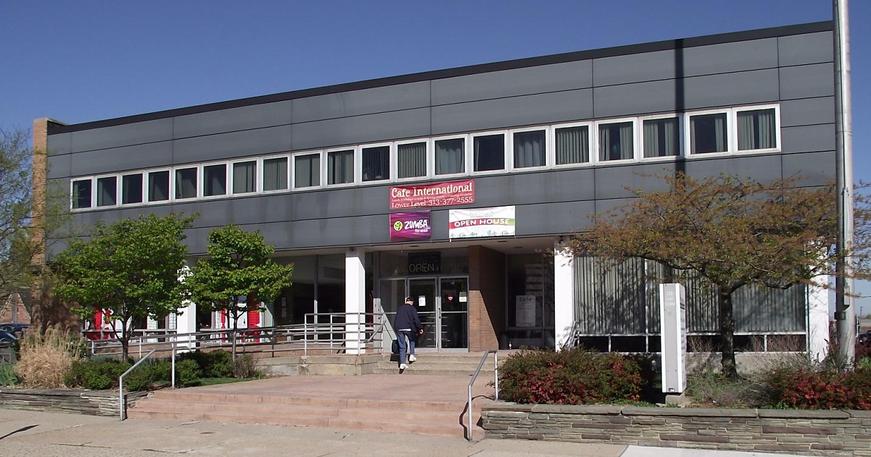 FEATURED FIREPLACE & WALL DECORATIONS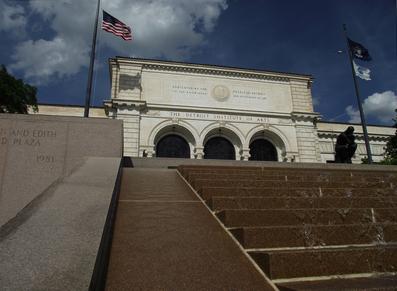 Examples have found their way onto the fireplace mantles of many a rich patron as well as the Louvre.

The word "Pewabic" came from a copper mine in Michigan's Upper Peninsula and is Ojibwa for copper-rich soils. Today Pewabic Pottery is designated a National Historic Landmark.

Its artisans churn out tiles, commemorative plaques, figurines, reliefs, holiday decorations, bowls, plates, vases, trivets, cups, pots and pitchers -- by tradition. These highly sought after collectibles can be purchased or custom designed.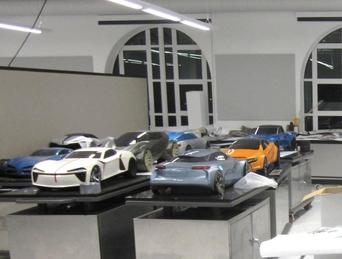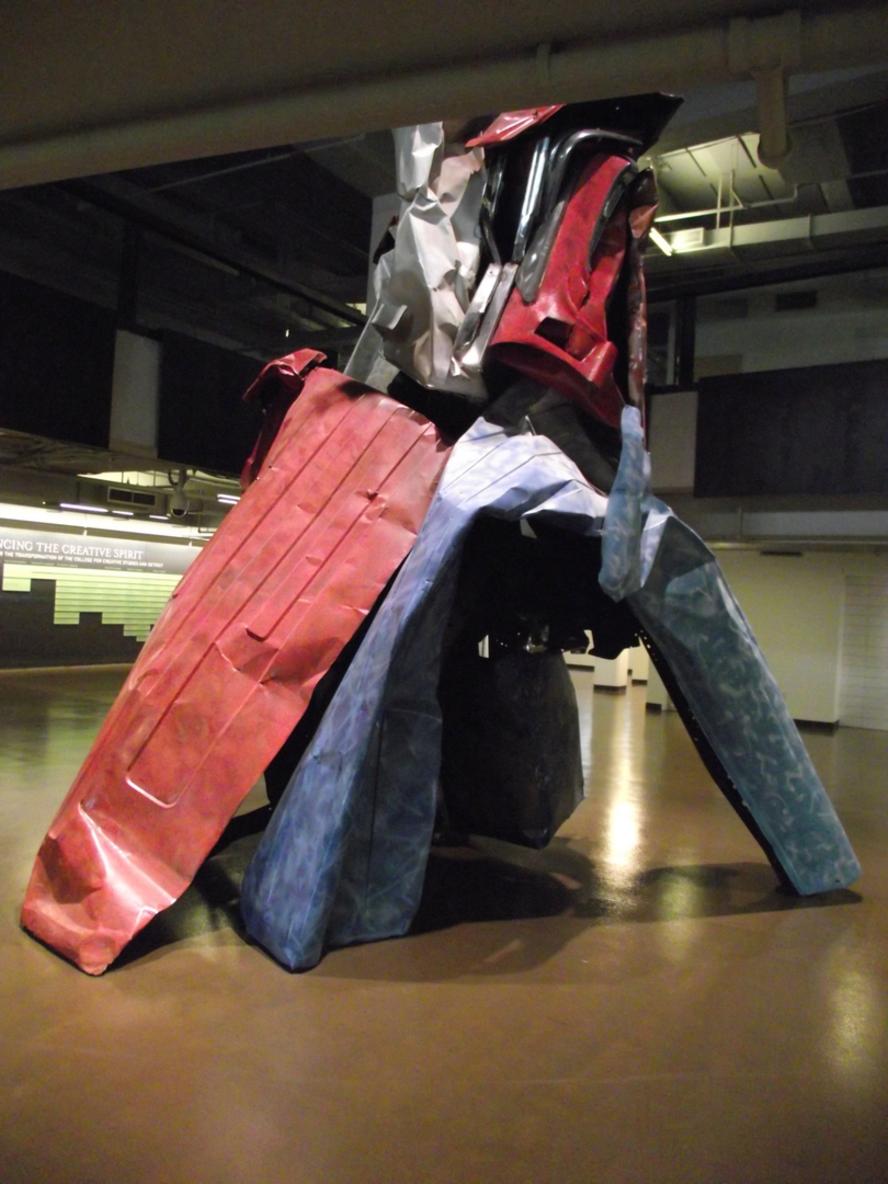 JT McCarthy Loaded with Cars at Rail Loading Dock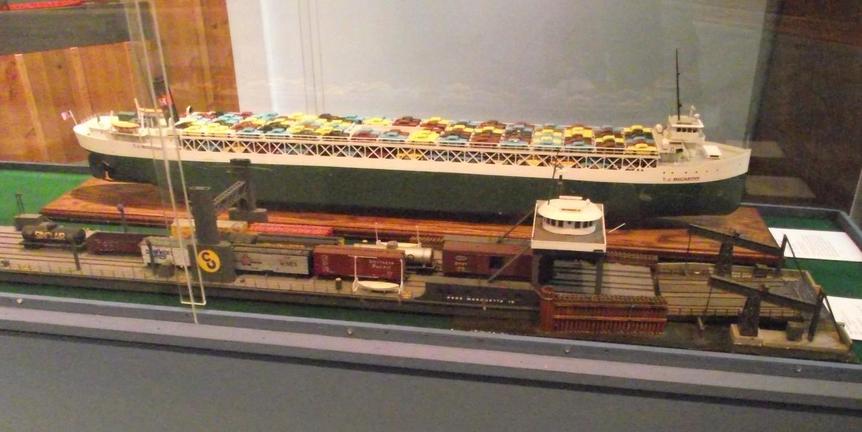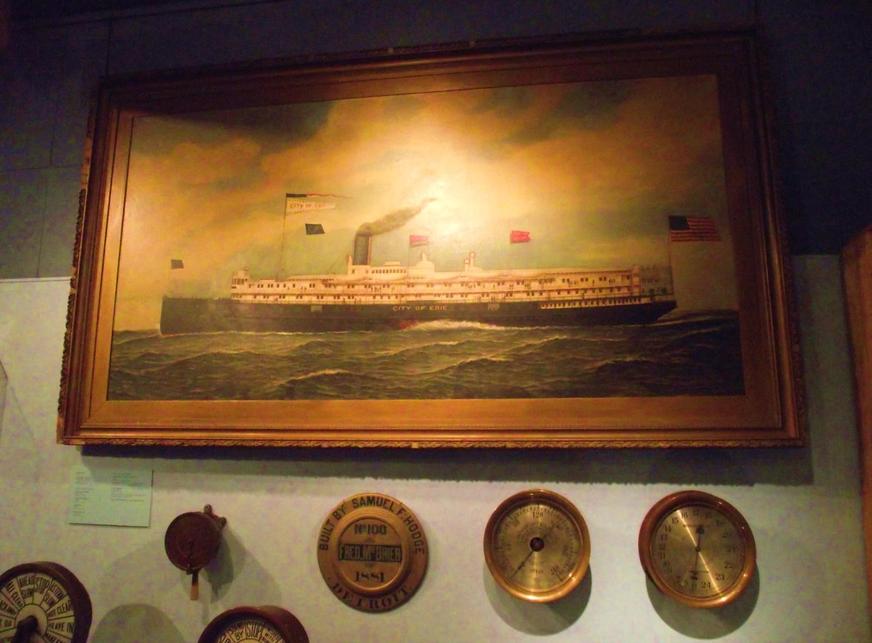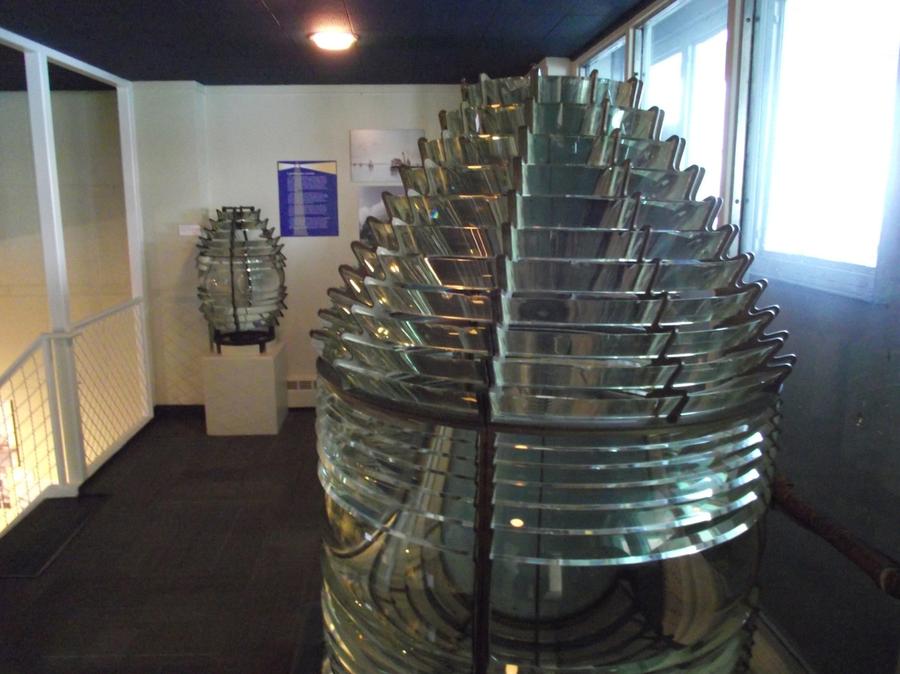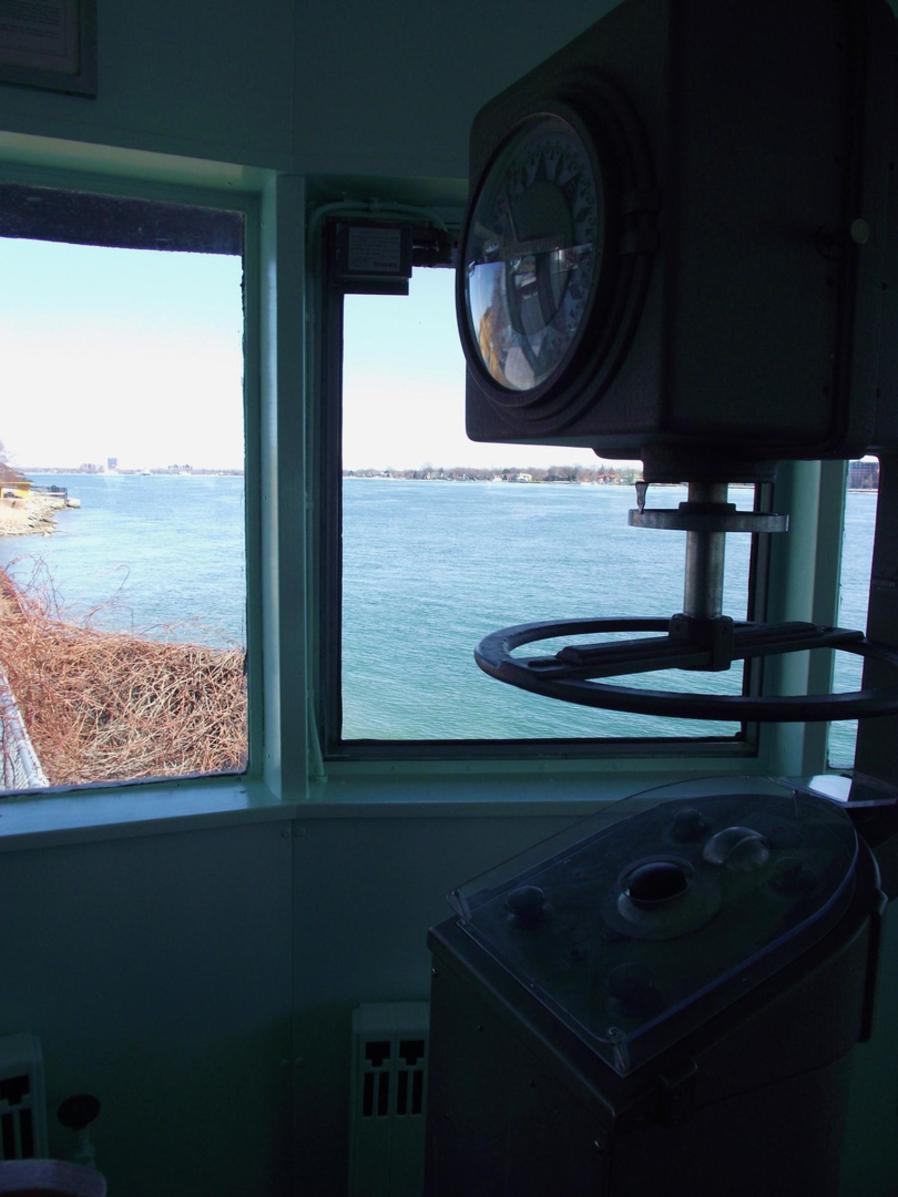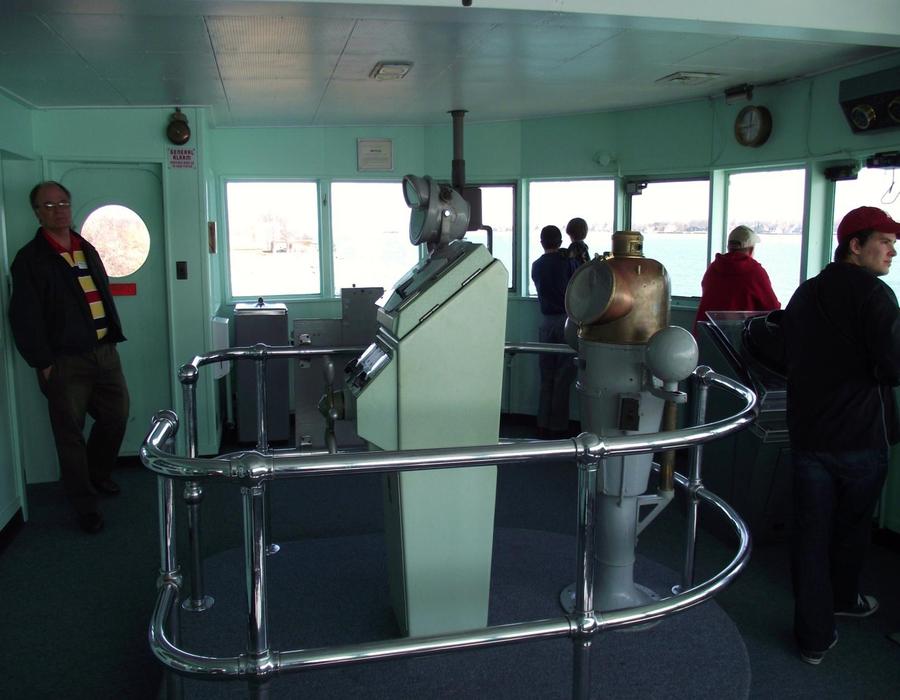 Dossin Great Lakes Museum (Belle Isle Park)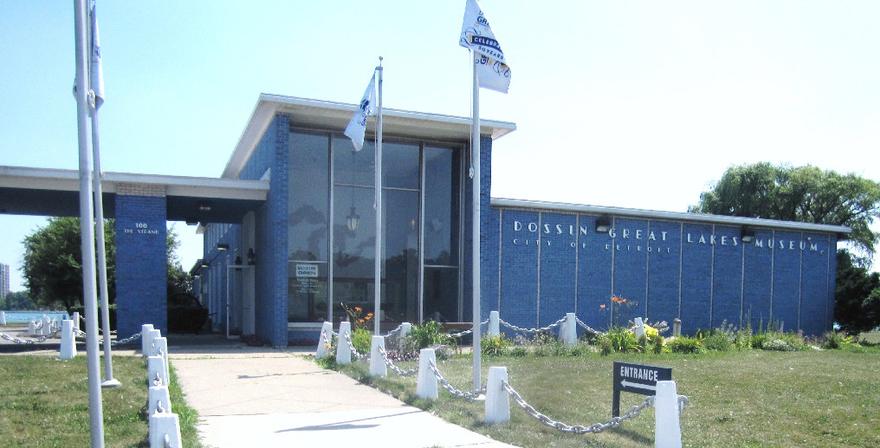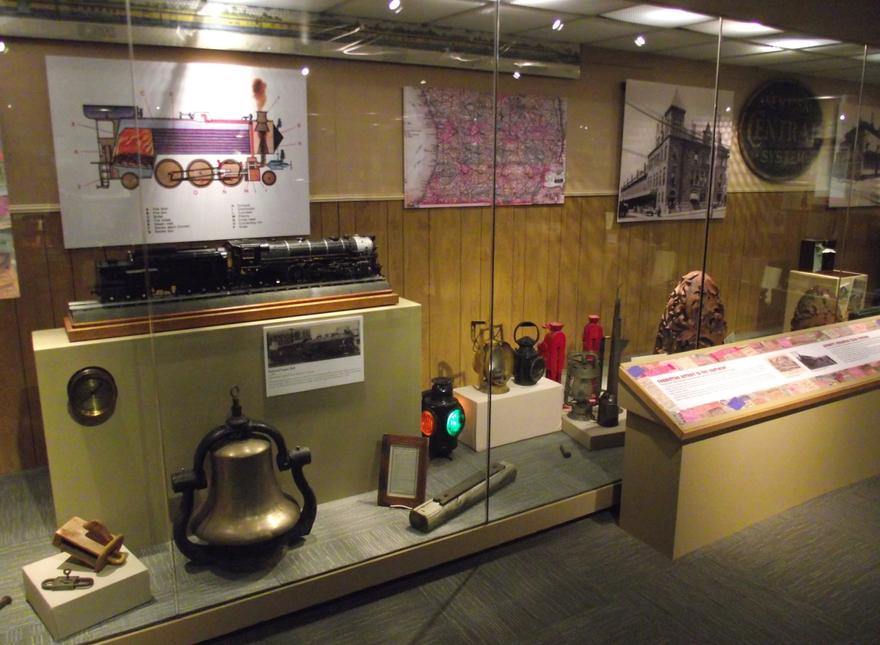 A half-scale locomotive and other early train technology are found in the Riding the Rails exhibit on the second level.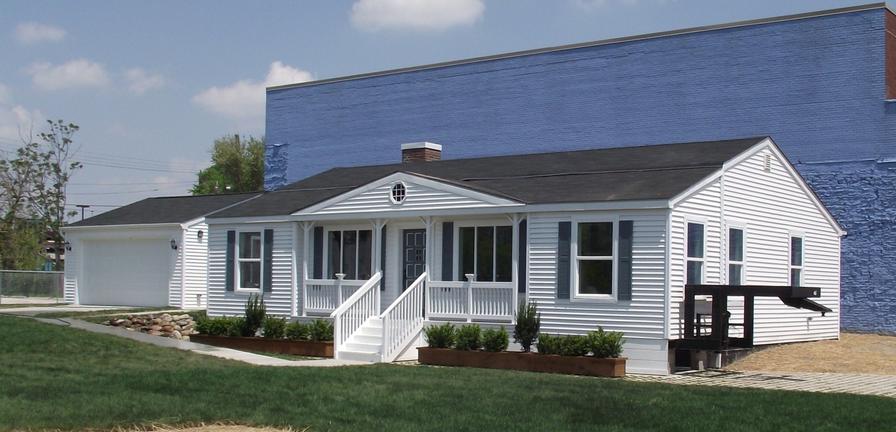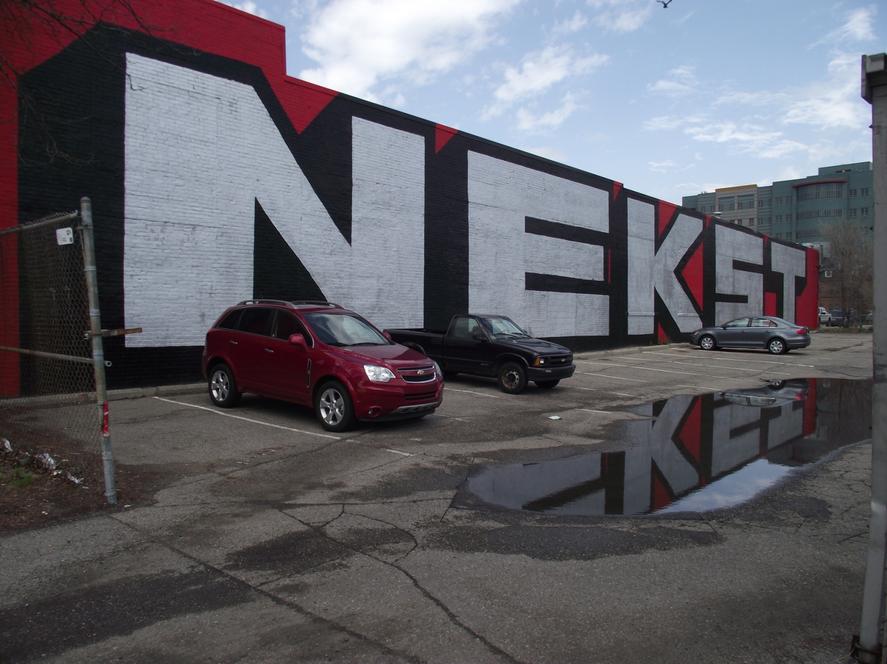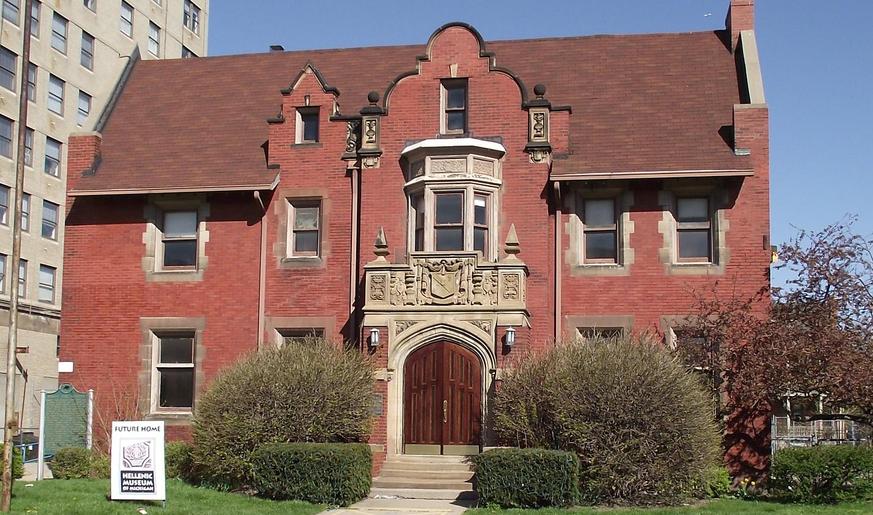 Kid Rock interactive Music Lab, First Level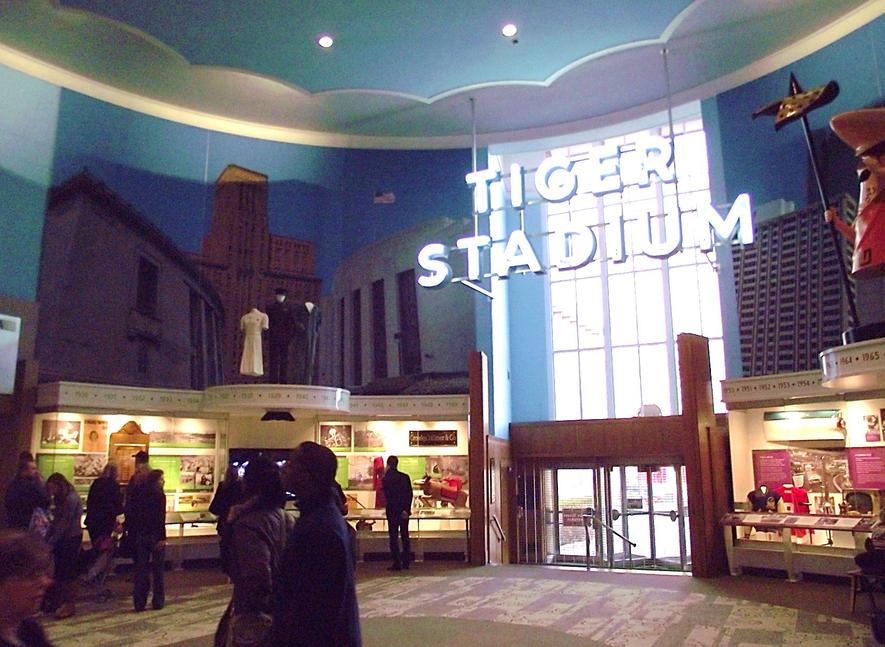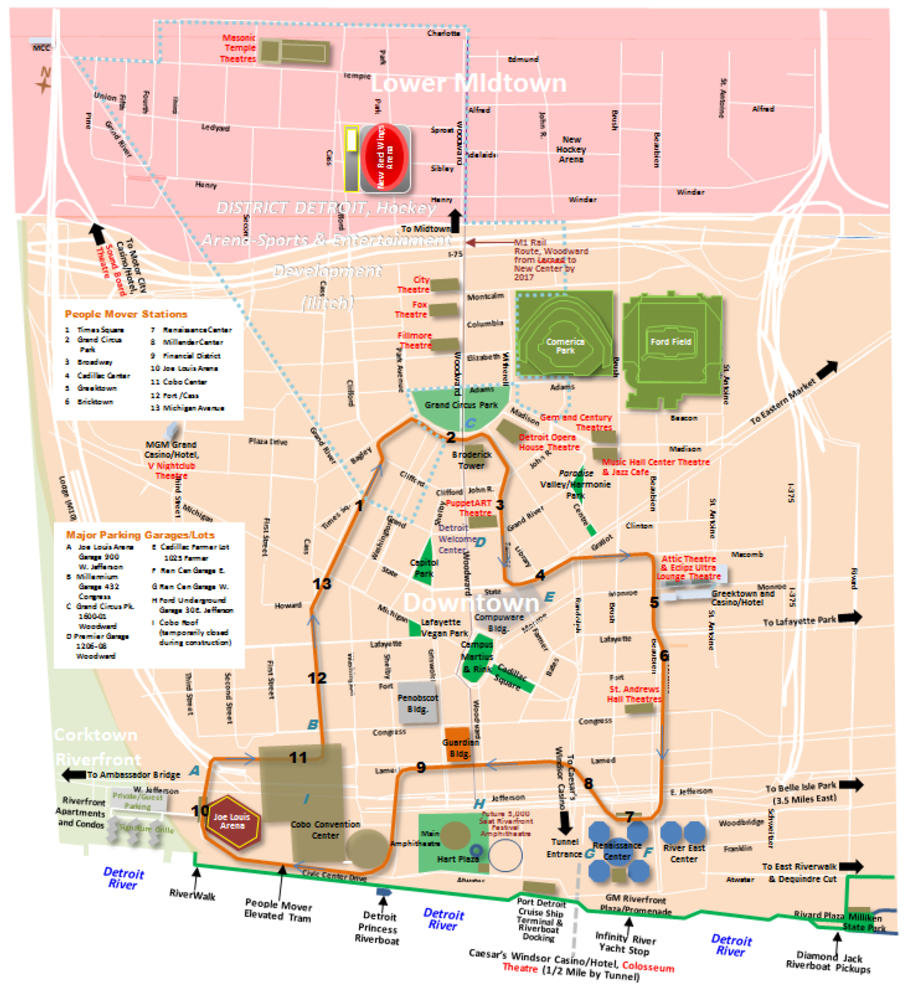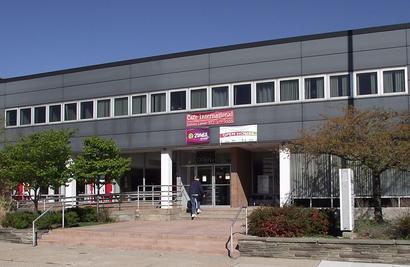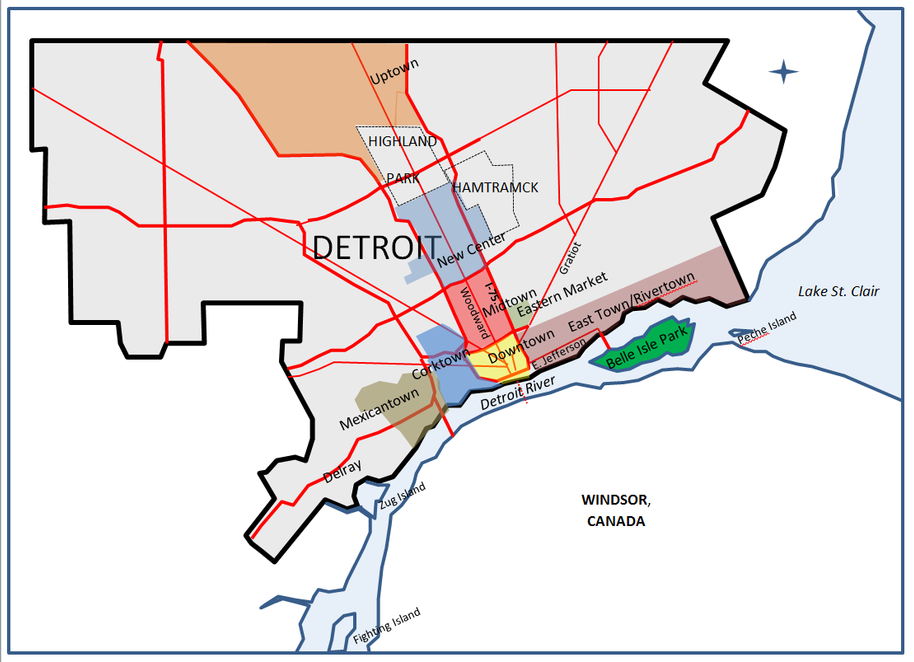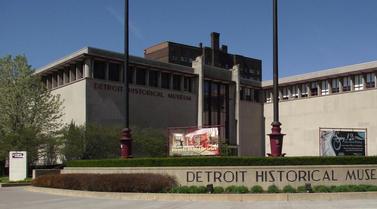 Taubman Center Main Entrance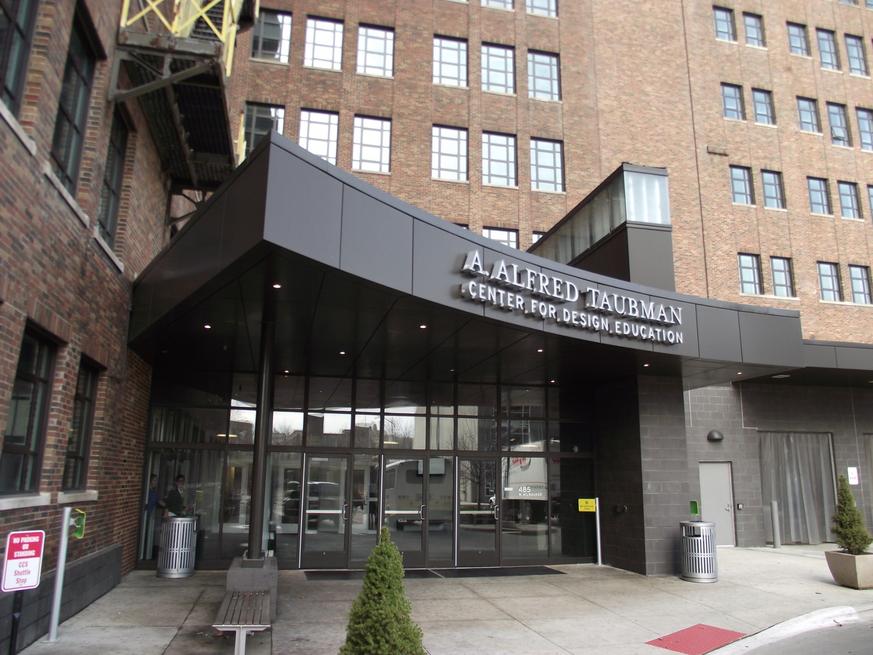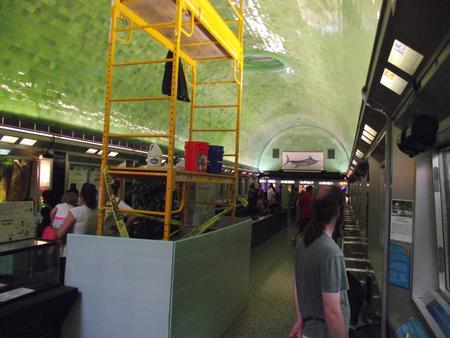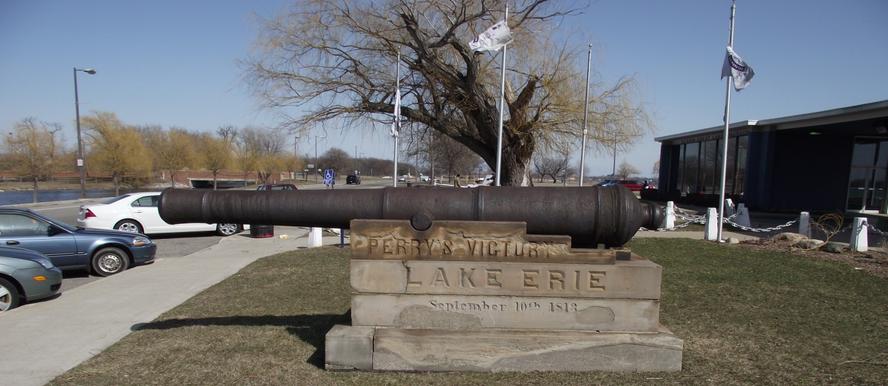 ​​​​
√Rec

Dossin Great Lakes Museum

(Belle Isle)

: This is the second largest collection of model maritime vessels in the U.S. and the largest containing Great Lakes boat and ship models. The Dossin Great Lakes Museum is sited on the southwest shore of Belle Isle, a Detroit River island park designed by Frederick Law Olmstead in 1879-1883, the landscape architect of Central Park fame. (The two parks are nearly identical in size.) The museum was completely renovated and re-opened on May 18, 2013.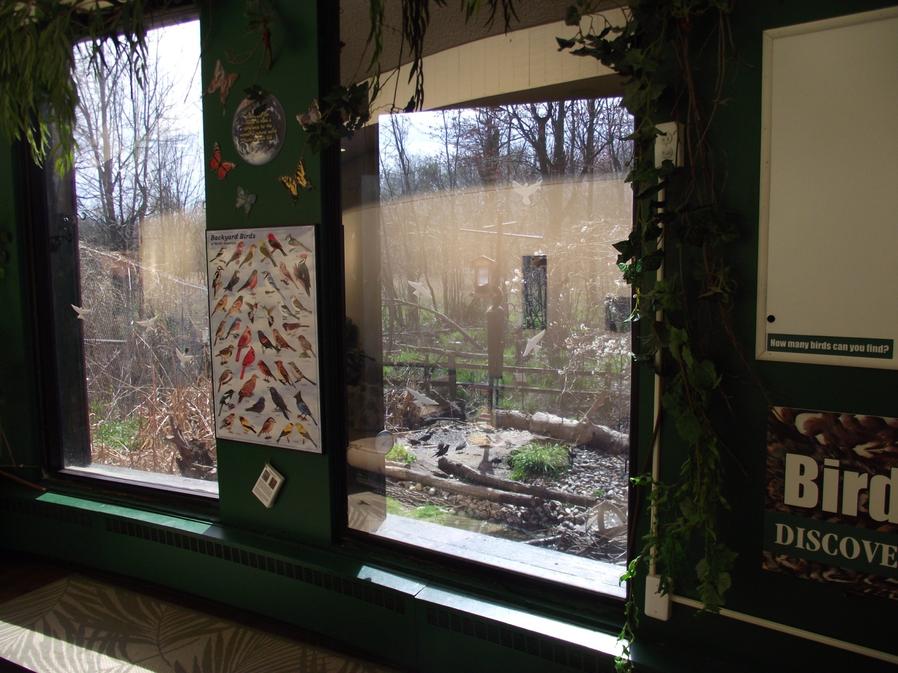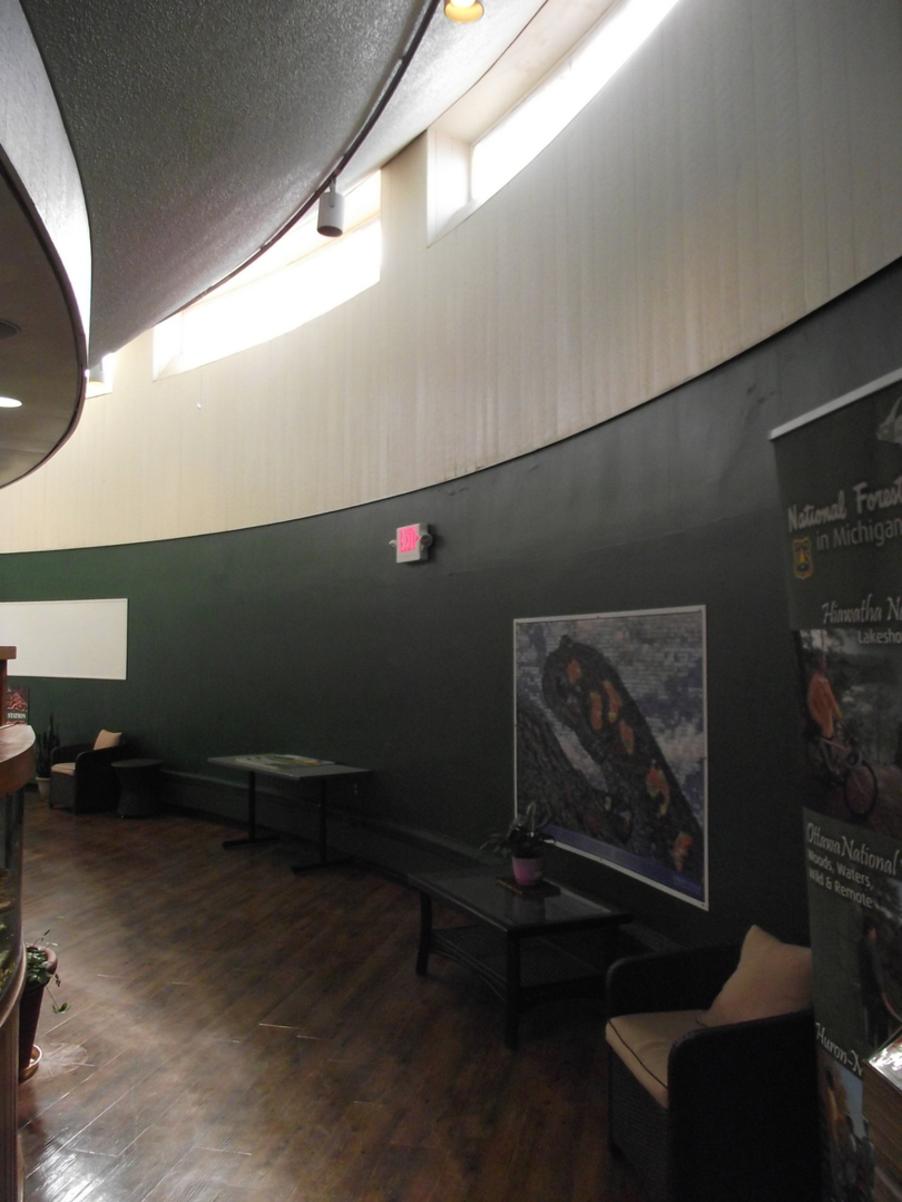 Half-Scale Model Locomotive, Second Level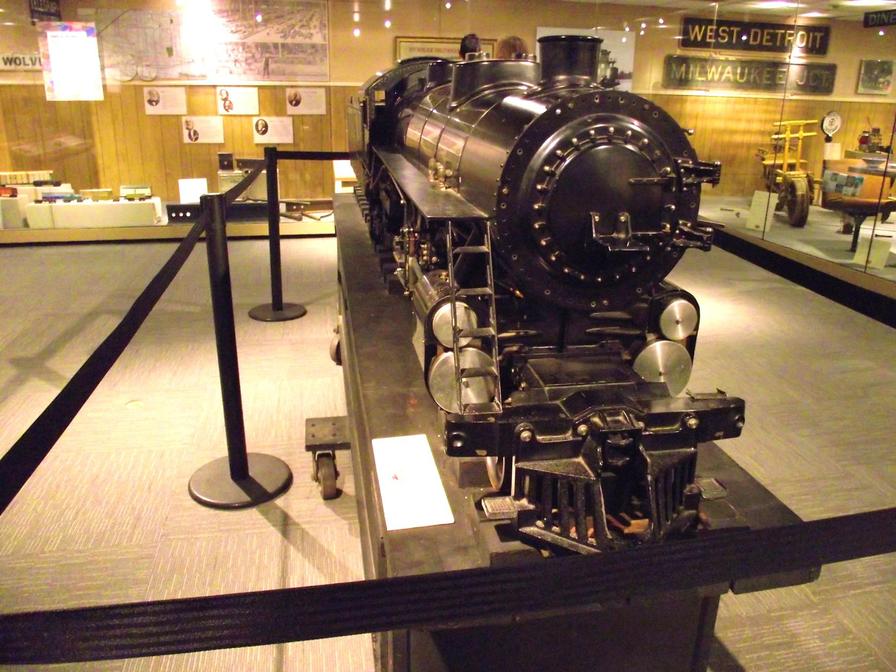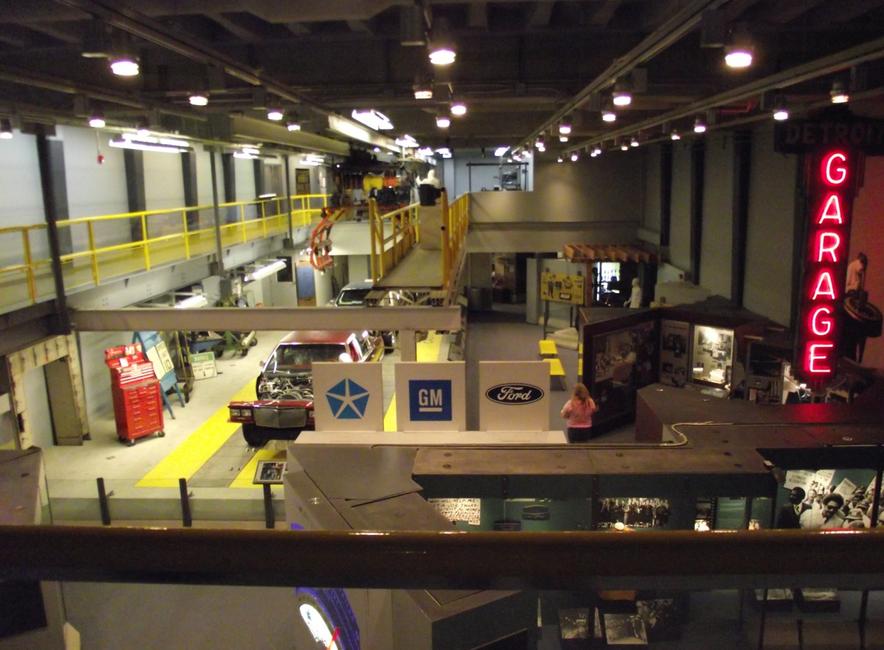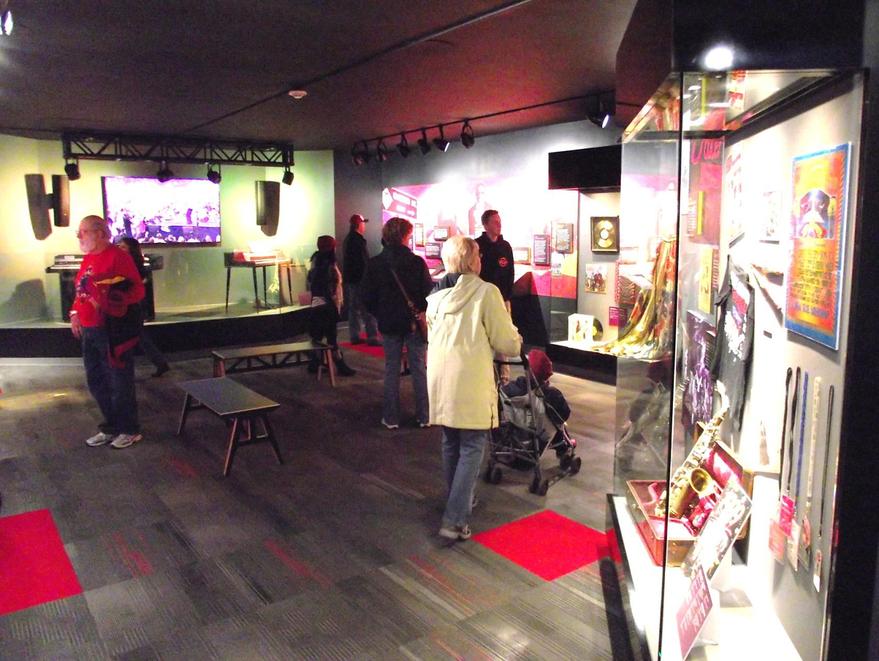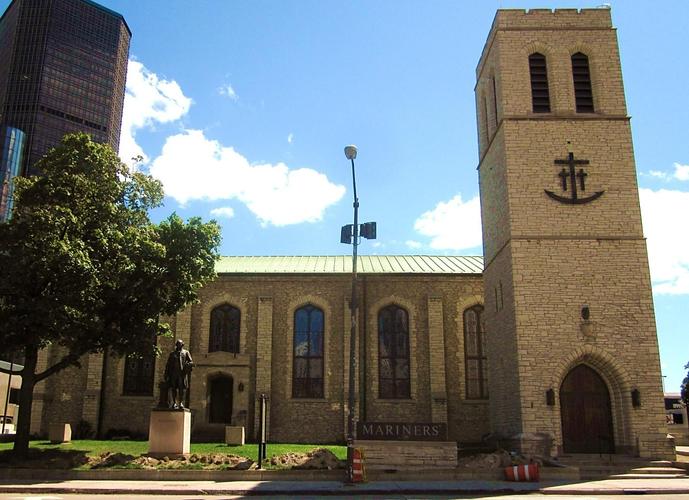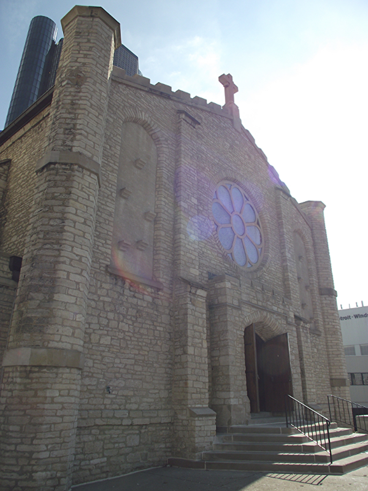 ​​​​​​
The visitor may be deceived by the absence of visual distractions in the building but great talent is readily seen on the many design floors. Only a sample of this ability appears in the gallery. It is a product of this school's highly skilled student art culture. Request a tour of the gallery and the classrooms if you wish to be impressed.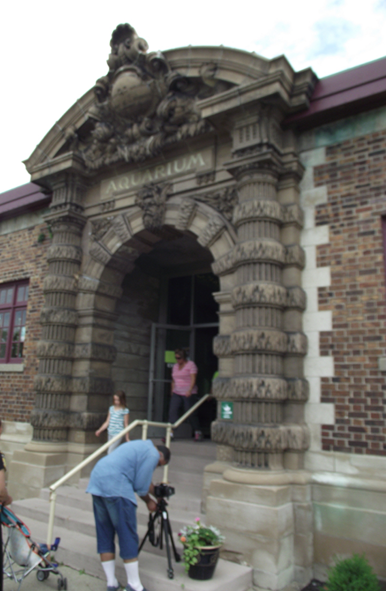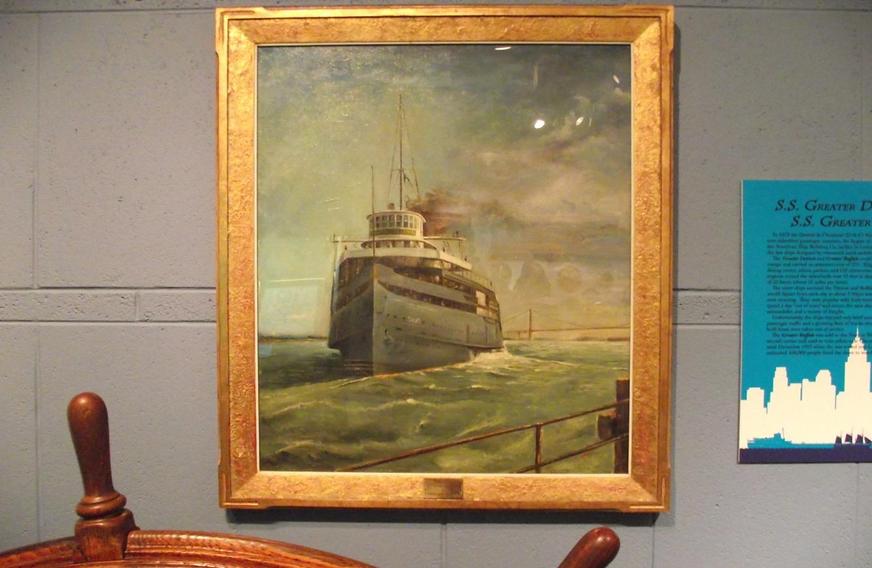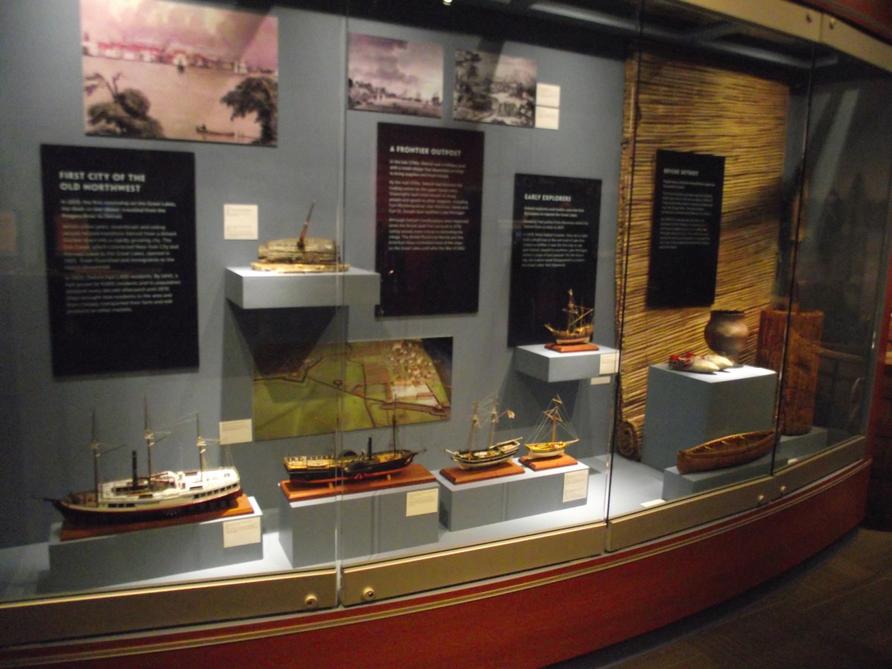 SS William Clay Ford Pilot House (Upper Level); More Exhibits Below
DeRoy Hall & Battle of Lake Erie Painting, background
√Rec Charles H. Wright Museum of African American History: It was first opened in 1965, and is now the world's largest museum of African American history and culture. The structure is topped by a 100 by 55 foot glass dome and has over 30,000 collectibles. It serves the cultural community by preserving the artifacts of African Americans, within several distinct exhibit areas. Beneath the Ford Freedom Rotunda dome is a notable work in terrazzo tile entitled Genealogy, displaying the unique heritage of African Americans and their enduring roots. Genetic testing was made available at the museum to offer individuals a look into their own genetic heritage.

Exhibits include seven bios on the lives of African Americans, and themes such as Our Journey Through African American Culture, And Still We Rise, an interactive exhibit, The Underground Railroad Collection (Blanche Coggin), the Harriet Tubman Museum Collection, The Coleman Young Collection and The Sheffield Collection on the labor movement. The museum also houses The Louise Lovett Wright Research Library and the 317 seat, General Motors Theater (refer to the Theatre Page of this website). A museum gift shop sells genuine African books, art and other keepsakes. The museum is located in the heart of the museum district of the Midtown Cultural Center, near the DIA and the Michigan Science Center at 315 East Warren Avenue and Brush Street. (313-494-5808.www.maah-detroit.org.)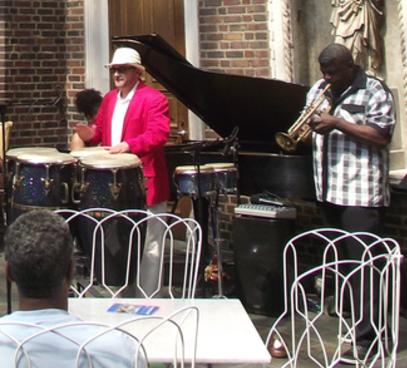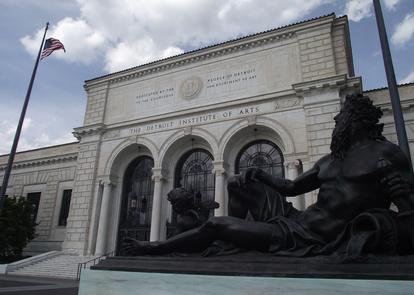 ​​​​​​​​
√Rec Model T ("T"-Plex) Automotive Heritage Complex: Founded as a museum in 2000, this is Henry Ford's first (non-automated) mass production factory in the famed Milwaukee Junction area, and is preserved as it looked in 1904 with exactly the same exterior and original windows. The little Piquette Avenue Plant is part of the Motor Cities National Heritage site, which has been operated under the auspices of the National Park Service since 1998. This plant immortalized the Model T as the Universal Car. It was the benchmark vehicle that became available to average citizens and helped to usher in what many regard as the new middle class and defining mobile culture of America. Many of the assembly line's first successful techniques were developed here, helping it to break a production record. The third floor of the facility is maintained much as it was in 1905, and with the original coat of paint from 1910. Included, is the secret Experimental Room where Ford developed the "T" variation of his car. In truth, this is no more than an empty room, but for some auto purists it's thrill enough just to stand where Ford once stood.

Aquarium at Belle Isle Park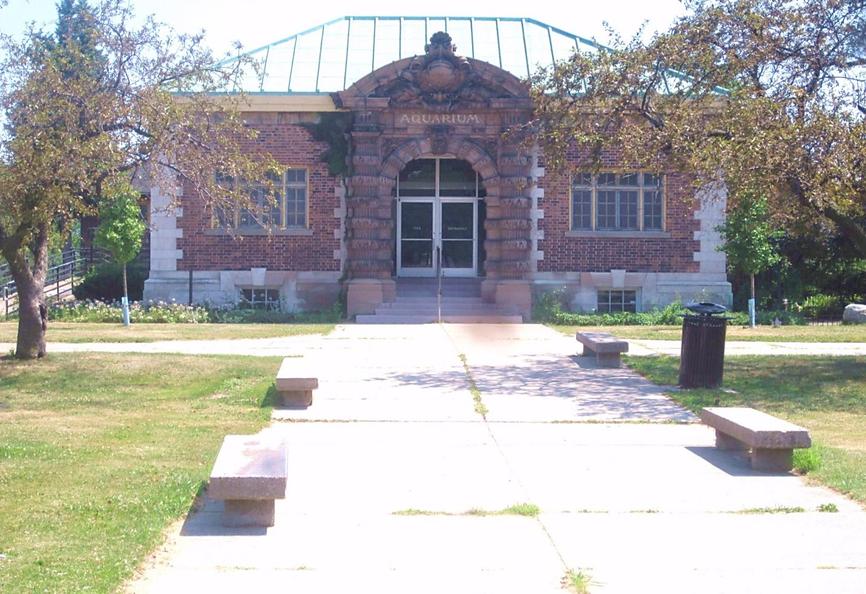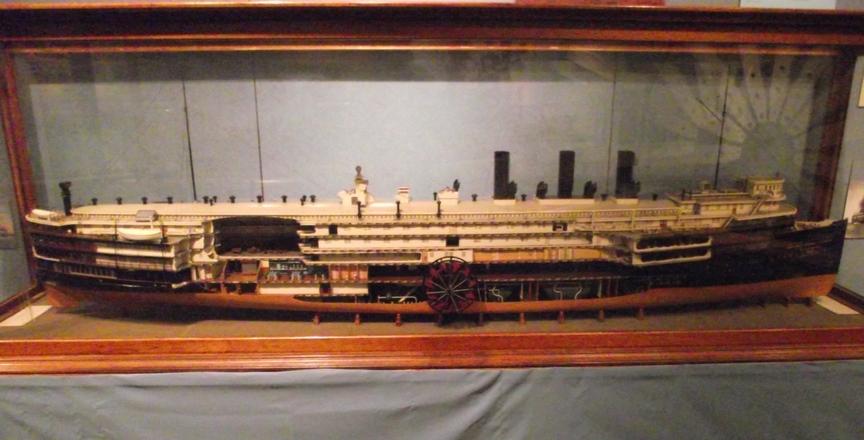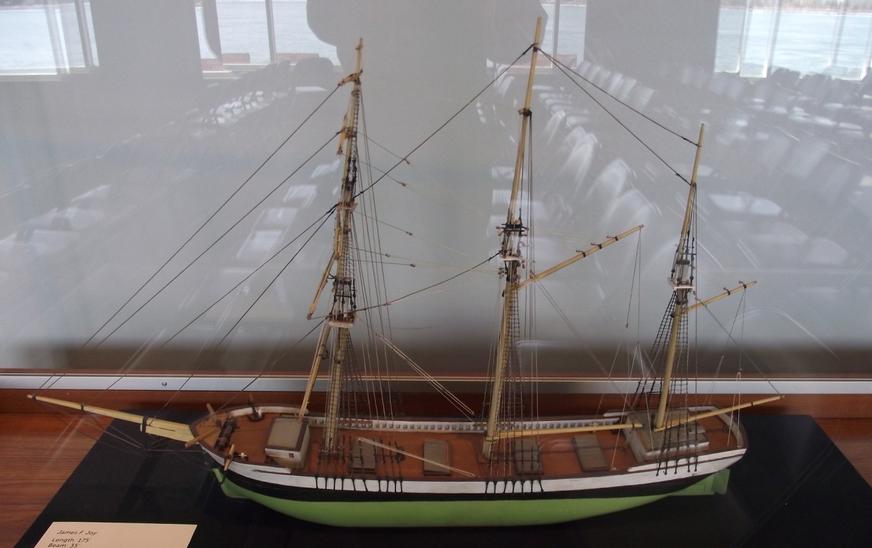 ​​​​
DeRoy Hall offers visitors lectures on Great Lakes history and transportation. (Refer to Page 16, Detroit Weird and Wonderful – History Mystery section for War of 1812, Detroit connection in this website.)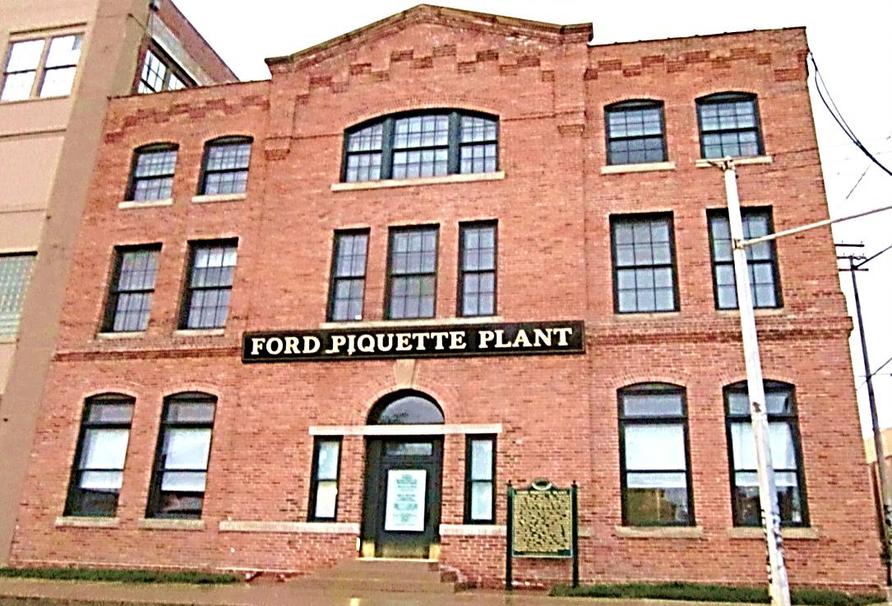 ​​​​​​​​​​
The college is primarily a school of design, well-known in the automotive world and in other industries. A portion of CCS is housed in the former Argonaut Building of Harley Earl fame, recently renovated and now known as the Taubman Center, in the New Center area. (Harley Earl invented the stylish "fins" seen on late-50's-early 60's American vehicles.) Both full-time and extension courses are available in this location.

Students design everything from cars and gym shoes to motorcycles and yachts.

Freshmen were ecstatic with the new facility when it opened. Facilities were much improved over those available at the Kirby campus and computer technology made a marked improvement over earlier equipment.

Only the finest students are accepted into the elite programs. They're treated like Rock Stars as long as their efforts result in the exceptional output expected of a first rate institution. Professional dedication brings them to the classroom from dusk to dawn. Evaluation is rigorous and intense. Many students live in the building's dorms or in Midtown Detroit to avail quick access to the classroom.

Some of the first-rate student art has made it into prestigious collections. (Art Gallery photos pending.)

The Taubman Center now shares space with the Fossil-Shinola design company. Shinola designs and makes watches and bicycles the start of a new Detroit manufacturing industry. (313-664-7400 Collegeforcreativestudies.edu.)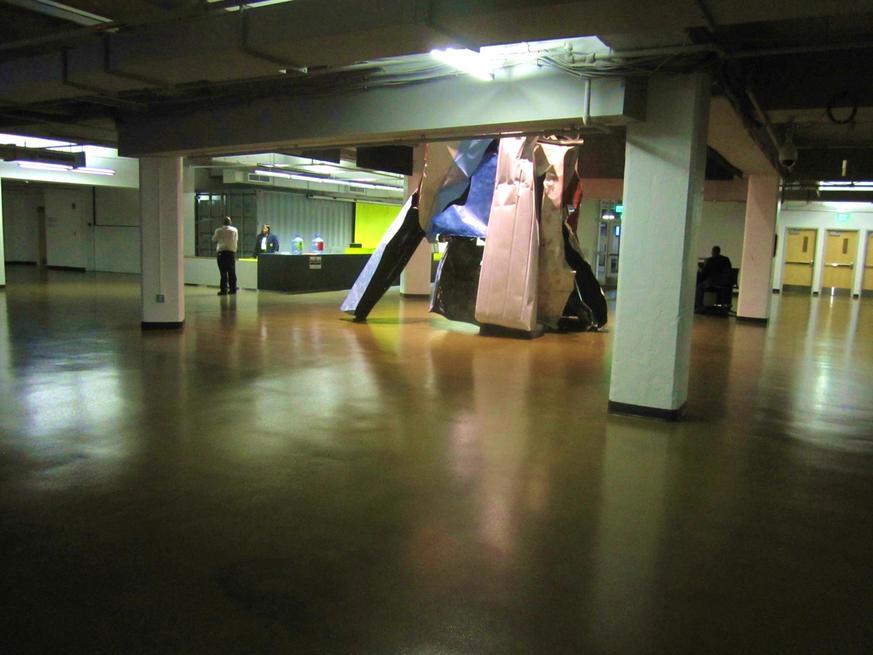 Mariner's Church (Downtown)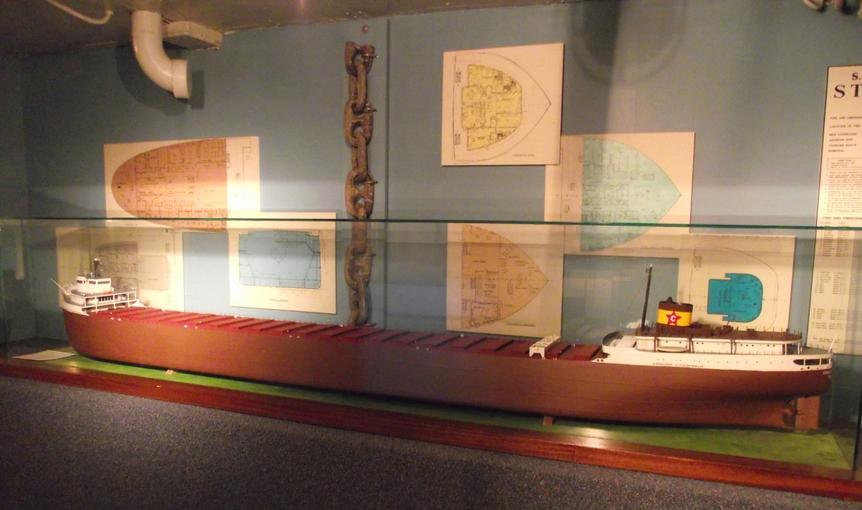 ​​​​​​​​
A number of Model T's are on display in the plant along with several other vehicle designations. Among the many models built here and, which preceded the T of 1908, are the Models C, F, B, K, N, R and S. Also, the popular Liepelt Workshops on Model T maintenance and preservation programs -- offering valuable training to enthusiasts and restoration buffs -- have returned to the "T-Plex." The training sessions include: Curburetor, Commutator, Coil Box and Coil, Generator, Starter and Troubleshooting Problems. You can also directly participate in exhibits by donating defective parts or extra parts to museum displays. The museum includes a Gift Shop, which sells Model T paraphernalia. It's located at 461 Piquette Ave. in the historic, New Center area of Detroit, near the Fisher Theatre and the original GM, Cadillac Center headquarters buildings. (Portions of the museum building are unheated, however.) (Interior photos pending.)(313-872-8759 fo@tplex.org.)

PLEASE GO TO 2b, Museums & Collections, New Center Cont'd.to continue reviewing the many attractions on this page.

Evening Clay Modeling Class, left and Design Class Final Products, right